Are you nostalgic about the classic design of a vacuum cleaner? Oreck vacuum cleaners will trigger any old memories by their appearance and will be always mainstays as both professional machines and also as home carpet cleaning products. Even for several decades, their minimalistic design has never changed, this is why they are so easily recognizable. The brand preferred to leave them like that, this is why Oreck vacuums today look almost the same as their classic brothers.
Oreck vacuums are known as simple machines, that are carpet-focused and quite affordable. Despite their little price, these vacuums are still one of the most effective household tools, that promise to work in the long-term and to be as effective as in the beginning.
Some will say that all the Oreck products look kind of the same, but there are some small changes that improve overall performance, as well as their price points and also the value. This article is going to present to you some of the best Oreck vacuum cleaners on the market, along with their pros, cons, and exhaustive guidelines about making the best purchase.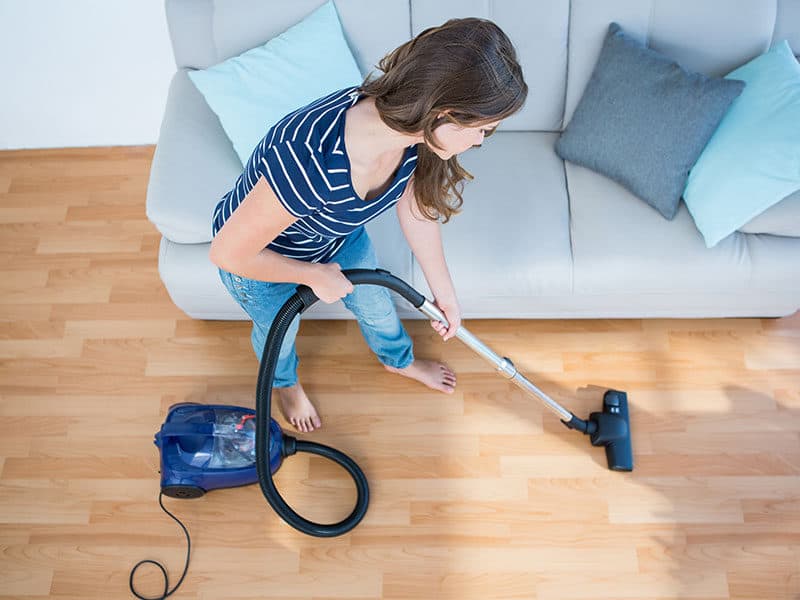 The Product List of Recommended Oreck Vacuum Cleaners
Before wrapping up this article, let's make a recap and check again the most important vacuum cleaners from Oreck:
Top 10 Best Oreck Vacuum Cleaners Comparison Chart 2021
It is very hard to pick a vacuum cleaner from a bunch of reviews of products that are produced from the same brand. This is why I made the next comparison chart so you can learn a thing or two before reading the specific details of each vacuum cleaner.
Best Oreck Vacuum Cleaners Reviews 2021
Now, that you've read the comparison chart and know what are the main differences between the models it is time to learn everything there is to know about them. So start taking notes!
1. Oreck Magnesium LW1500RS Vacuum
(Best Overall)
The Magnesium LW1500RS model from Oreck is a great one and this is why it is, in my opinion, the best overall that they offer.
Due to its incredible design, you can make it all flat and reach out on very difficult edges and below the furniture. Also, it is very lightweight making it very easy to maneuver.
Its filter consists of a 5-layer HEPA one that keeps in 99.97% of the vacuumed particles and doesn't let it get away when you throw away the dust.
It is very versatile, working great on both carpets and hard floors.
Pros
Great warranty;
Good value for money;
Very lightweight.
Cons
Its handle is not made from very high-quality materials.
Personal opinion:
I truly am amazed by how wonderful this device is. I love how, with just a turn on a dime, you can make it flat and work your way below hard to reach places but also hang it on the wall.
Other pluses include its auto shut off feature. This means that the belt preserves the motor by limiting the brush roll to jam if clothes or a carpet is ever caught.
Check out the next video to see how this device works:
2. Oreck Commercial Upright U2000R1 Vacuum
(Runner Up)
The next product I want to talk about is actually a small commercial vacuum cleaner. The U2000R1 model is very lightweight for a commercial vacuum cleaner ( 8 pounds) and it also covers a very broad area (12") that will perform your cleaning workflow very quick and simple.
Since it is a commercial vacuum cleaner, it also needs a larger place to deposit debris than the ones strictly for home use. Because of this, it has a 630 cubic inch bag.
It has an on/off button on the handle that received the Ease-Of-Use Commendation award from the Arthritis Foundation.
Pros
Disposable top-fill bag;
Lightweight;
Excellent suction power;
It has an awarded handle;
Great value for money.
Cons
It makes a big noise;
It doesn't include accessories.
Personal opinion:
I am not the biggest fan of commercial vacuum cleaners. Not because of how they work, but because are very big and need a lot of space to deposit. But this is not the case for the U2000R1 model.
I can't say if it is a plus or a minus, but this device comes with an extremely long cord (40 feet).
You can learn more about it in the next video:
3. Oreck Commercial BB900DGR XL Vacuum Cleaner
(Best Budget)
If you are looking for a vacuum cleaner within a budget, then you should check out their BB900DGR model. It is probably their cheapest product that you should consider because you receive a great value for money back.
This vacuum cleaner is a canister one that has a shoulder strap and an integrated handle that ensures portability. Also, it has a 4-amp, two-stage motor that provides a better power than others from its category.
It has an adjustable extension wand and a 4-foot hose that will help you to clean vents, fans, or other high areas.
It is a plugged-in version that comes with a big power cord (30 feet).
Pros
Very good price;
Very lightweight;
Comes with many tools;
Great for upper spaces.
Cons
Is not the best for home usage;
It doesn't have HEPA filters.
Personal opinion:
I am not a person that likes to spend more money than necessary on my house products, so when I find a device that works great and comes at a good price, I am very happy.
This is the case of the BB900DGR model. It is great and you don't spend a fortune on it. Also, you don't need a lot of space for its storage.
Check out the video below for more details:
4. Oreck BK51703 Vacuum Cleaner 
(Best Stick Vacuum Cleaner from Oreck)
Probably some of you that are reading this article are interested in what Oreck has to offer in the stick vacuum cleaner category. So let's check out their best stick model, in my opinion. The BK51703 device is a cordless vacuum cleaner.
It has a POD technology that lets you to go in every room of your house, to reach both high and low, without having any cord interference.
Its lithium-ion battery gives you 35 minutes of continually vacuuming. You can reach a full battery charge after 2.5 hours.
Pros
Lightweight;
Great working time;
Easy to handle.
Cons
Not the best for pet owners;
It can be considered expensive.
Personal experience:
I am dependent on stick vacuum cleaners and this one from Oreck is beyond belief. It works amazing, is recharges fast and comes with a lot of tools such as a wide path crevice tool, 5 POD refills and many more.
To learn more about the POD technology check out the video below:
5. Oreck Elevate UK30300 Vacuum Cleaner
(Most Premium Model from Oreck)
If you are not on a budget and can consider a more premium vacuum cleaner then you should most definitely check out the UK30300 model. First of all its upright bag has a time more capacity than its competitors. Another plus worth mentioning is its HEPA filters that catch 99.97% particles, locking them, without disposing it into the air.
It is very lightweight, making it very easy to handle. Speaking of maneuvering it, the UK30300 vacuum cleaner has a swivel steering that permits an easy pivoting. This way you will be able to clean under the furniture and around the edges.
Last, but not least, it has a 2-speed control that will allow you to adjust your vacuum power depending on the surface that you need to clean.
Pros
Premium features;
Easy to maneuver;
Lightweight.
Personal opinion:
Premium products always offer high-quality solutions but this vacuum cleaner is at a different level. The only issue I can find is its price, but if you can afford it, then you should consider it.
Don't take my word on it and watch the following presentation:
6. Oreck CC1600-TB Vacuum Cleaner
(Best for Pet Owners)
If you are a pet owner then you should most certainly look into the Oreck CC1600 vacuum cleaner & Handheld Turbo Brush. It is incredibly lightweight, giving you an easy time while vacuuming.
It also has a great suction due to its powerful motor. Just as most Oreck vacuum cleaners, this model also has HEPA filters that allow the dirt to be kept safe while cleaning the device.
Lastly, when purchasing this vacuum cleaner, you also receive multiple accessories such as a telescoping extension wand, a crevice tool, and many others.
Pros
Offers very good results when it comes to pet hair;
Good value for money;
Very lightweight.
Cons
It doesn't have the best design.
Personal opinion:
I said it before, I am a dog owner and cleaning after it is not the best part of being a pet owner. However, this kind of vacuum cleaner makes the cleaning process easier. It can be purchased at a very good price and the best part is that you receive a lot of tools for that money.
Click on the link below and watch a short presentation of this model:
7. Oreck ORB700MB Vacuum Cleaner
(Best Multipurpose from Oreck)
This next product is not only a vacuum cleaner that comes with a great warranty (10 years) but also one that can be used for multiple purposes. Let's take them each at a time and see what the ORB700MB model can do.
It offers a deep clean of the carpets: eliminates those hard to remove stains from the rugs;
It can do a tile cleaner: aids eliminate stains from the tile floors and also assists to restore marble tiles;
Works on sands and strips: it refinishes old hardwood floors with ease.
It is a very powerful machine that works while connected to an electrical output through a 30 feet cord.
Pros
Great for multiple purposes;
Amazing warranty.
Cons
It can be considered expensive.
Personal opinion:
I think that this product is great if you live in a house. However, if you stay in a small apartment, you won't find much use for it.
An amazing part about it, other than its multiple usages, is that in its 10 years warranty you also receive 10 annual tune-ups.
For more details about the functions of the ORB700MB model, I recommend you to view the next video:
8. Oreck SK30080PC Canister Vacuum Cleaner
(Best Canister Vacuum Cleaner from Oreck)
I know that so far I only presented upright models, but Oreck actually has classic canister products as well, so this is exactly what I am going to talk about next.
The SK30080PC canister model is a powerful one that prevents dirt and debris to escape back into the air. Also, it is great for multiple purposes such as cleaning carpets or hard floors.
It has 5 suction speeds, but also a silent technology that will permit you a quick and silent cleaning. I probably should not mention this since it is an Oreck product, but just like the other ones, the SK30080PC model also has a HEPA filter.
Pros
Very silent;
Great suction;
It has 5 speeds.
Cons
Its handle is not very comfy.
Personal opinion:
I am not the best of fans of canister vacuum cleaners. They are bulky and need more deposit space. However, if I need to think of a canister model that I would buy, the SK30080PC one from Oreck would be on my list.
It is powerful, has 5 speeds, a HEPA filter and doesn't make too much noise. What more can you ask?
9. Oreck Upright Vacuum Cleaner
(Best Filter Bundle)
The next product I want to talk about is the Swivel Axis model. This one offers a swivel steer that will help you maneuver it everywhere you want. The great part about it is that has a unique design, a joint ball and a pivot connection that offers the vacuum cleaner what is called a 360° Glide Technology.
It has a dual speed. This means that the model easily adjusts the speed of the brush roll. You can use a high speed when cleaning thick rugs and a low speed for hard floors.
Just as its "brothers", this model is also very lightweight and has a HEPA filter. But what makes this one to stand out is its wide cleaning path (13 inches) that make their way with high-quality edge brushes.
Pros
Lightweight;
Dual speed;
Comes with 4 Hypo Filter bundle
360° Glide Technology.
Cons
Some belt issues may occur.
Personal opinion:
There are many good things that I like about this model, but I will try and keep this short, so I will say only this. I really appreciate that it comes with a filter bundle, but also that it has an extra carrying handle that allows easy carrying.
To see it in action watch the next presentation:
10. Oreck BB1200 Vacuum Cleaner
(Best For Garage Use)
The last product of the day is the Oreck BB1200 Handheld Canister. In my opinion, this little fellow is the best one for the garage and outside spaces that Oreck has to offer.
This vacuum cleaner is not only amazing when it comes to carpets and hard floor surfaces but with a simple switch of the hose, the device can transform from a vacuuming machine into a blowing one that will be of increased help in your garage.
It is very portable because it has only 5.5 pounds. Also, it offers the possibility to carry it over your shoulder.
Pros
Great for outdoors;
Good value for money;
Very portable.
Personal opinion:
I will always choose a portable vacuum cleaner over a heavy one, but in this case, if you don't live in a house with a garage and yard, I don't think that this model will do you any good.
Either way, it is a great product that you should consider.
What You Don't Know About Oreck
Despite other brands, such as Bissell, the Oreck vacuums are relatively new on the market. The company was founded in 1963 when David Oreck focused on a designer who will match the hotel cleaning industry. So, very soon after the launch, the Oreck vacuums became one of the most popular on the market. They were known for their lightweight design, and also as really powerful vacuum cleaners especially for hotel cleaning.
Today, people can find Oreck branded products in purifiers, cleaning supplies, steam mops or floor machines.
No matter the product people are looking for, the Oreck company has focused on the lightweight of their items. They always wanted to produce vacuums that are functional, easy to carry, some simple carpet cleaning solutions, that were not so popular in the past market. For instance, just for you to make an idea, the Oreck sticks with a bagged upright model doesn't offer a brush roll that somebody can turn off.
Of course, there are some exceptions, but generally speaking, the Oreck vacuums might be out of consideration for those who need to clean hardwood floors. But Oreck took this choice, and they have their niche. The brand is relevant and thriving, while others continue to change their products very often.
The Types of Oreck Vacuum Cleaners
Ok, so far I told you that the design of the Oreck vacuum cleaners is quite classic, which makes them unique on the market. But of course, the brand has produces lots of models of vacuum cleaners. As the clients are more and pickier, they should know that the Oreck company has multiple types of vacuum cleaners they can choose from. Let's see the most important ones:
The handheld vacuum cleaners: Known as the most lightweight, easy to maneuver, the handheld vacuums from Oreck are compact, meaning that you can hold them in one hand. These products are cordless, portable, ideal especially for spot-cleaning wherever in the house or in the car. While some might think these portable vacuums are good only for the crumbs on the table, well, they are pretty wrong. The portable vacuum cleaners are enough powerful for removing the pet hair, to clean the furniture or the dust from the blinds, as well as the mess from the kitchen countertops.
Stick Vacuum Cleaners: The Oreck stick vacuums are not as large as the upright vacuums, but quite similar in design. They usually don't have the same suction power as other models, and they may or may not have a motorized brush. The stick vacuum cleaners are very suited for cleaning the floors, rather than the carpets. This happens because the sticks aren't that powerful as the full-size vacuums. I would recommend this type of vacuums for smaller houses or just as a complementary method for touch-ul cleaning.
The Oreck stick vacuum cleaners are usually cordless, and they come with rechargeable batteries. This feature will enable you to vacuum anywhere in the house, without always looking for a plug. While working with a stick vacuum cleaner, which is powered by batteries, you can enjoy a half an hour of running time by each charge.
Canister Vacuum Cleaners: The canister ones are the full-size models. In this case, the motor and also the bag are put together in a separate unit, so it won't make contact with the vacuum head.
In this case, the vacuum head is connected to the canister through a stretchy hose. This way, you will have a vacuum cleaner it is easy to be used to clean under the furniture, and also those hard to reach spots. The canister vacuum cleaners from Oreck are usually lightweight, but it might get difficult to maneuver them if you need to carry the canister behind while cleaning. Imagine this while cleaning the stairs. It won't be that pleasant, right? The Oreck usually makes remarkably lightweight canister vacuums, that will be easy to carry or to take it over the shoulder.
Upright Vacuum Cleaners: These models are full-size or one-piece vacuums, that have a cleaning head attached to the motor housing and to the dust container. The upright vacuum cleaner has a broad cleaning trail and utilizes a rotating brush, which is also motorized. The brush will pull all the debris and dirt out of the carpeting. While the other vacuum cleaners are more suited for easy cleaning, the upright vacuum cleaners are also proper for hard flooring usage.
Buying Guide – How to Choose the Best Oreck Vacuum Cleaner
The decision of purchasing an Oreck Vacuum Cleaner can be overwhelming if you don't know the most important principles. This is why I thought of making an easy to follow guideline, this way, it will be easier to make a smart purchase. So here are the points you should check: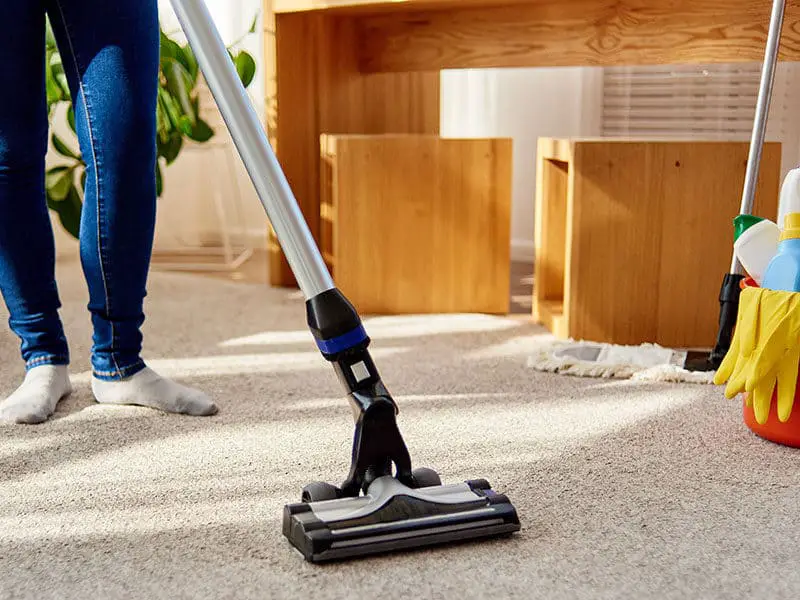 Bags
Usually, when you are looking for a vacuum cleaner, you would find two types of them: the bagged and the bagless ones:
The bagged vacuums will collect all the dirt, the debris and the dust into a disposable bag, that you will need to replace once it gets full. The Oreck's full-size vacuums come with bags, so it will be easier for the user to pick up extra dirt than it would happen in the case of bagless products. Remember that you might need to replace the bags, while you are using the vacuum.
The bagless vacuums: this type of vacuum cleaners will gather dust and dirt in a special cup or name it a bin, that you need to empty once it is full.
Weight
A very important factor is the vacuum cleaner's weight because it can make the difference between an easy vacuuming experience and a not so pleasant one.
As a general fact, the full-size vacuum cleaners are usually heavier, weighing something similar to 20 pounds. Other models, such as stick ones weigh half of that, while handheld vacuum cleaners only weigh a few pounds.
One of the aspects that make Oreck vacuums to be out of the ordinary is that even their full-size models are remarkably lightweight, therefore very simple to manage. Let's check the average weight of the Oreck products:
Handheld vacuums – less than five pounds;
Canisters vacuums – around five pounds;
Stick vacuums – less than six pounds;
Upright vacuums – less than ten pounds.
Speed
Almost every Oreck offer at least two speeds that regulate how fast the brush turns. You can modify the speed when moving from a surface to another one. Depending on what you need your vacuum cleaner for, you should pick one that has the appropriate speed.
Cord
This is not something that needs to be said, but I will say it just to sure everybody knows what I am talking about. Vacuum cleaners that work with electricity need to be plugged-in to an outlet and this can only be done with the help of a cord.
They are more powerful than the cordless models, but if the cord is too short, it can turn into a frustrating issue. So you want a vacuum cleaner that has a generous cord that will allow you to clean the whole room without moving the cord from an outlet to another.
Usually, Oreck models have 20-35 feet cords, ensuring an easy maneuvering, but think about your needs and pick a vacuum cleaner that has a cord suited for your house.
Surface Type
When thinking about vacuum cleaners, people usually tend to think about using them for carpets. However, modern models tend to be more versatile and can be adjusted to work hard flooring just as easily.
The good part is that most Oreck vacuums are proper to be used on various flooring surfaces. Not only that they provide good carpet and hard floor vacuuming, but some devices can also work for furniture.
Filters
Every kind of vacuum cleaners needs efficient filtration methods to keep debris from being discharged into the air when you clean. It's particularly relevant if you either have pets or suffer from some kind of allergy.
The good part when picking an Oreck vacuum cleaner is that they are equipped with HEPA filters. This means that they keep 99.7% of the picked-up particulates.
You don't have to look very much into this part for the Oreck models because they all are very qualitative, but just to be sure you should read into the specifications before making a purchase.
Headlights
Most of the Oreck upright vacuum cleaners have LED headlights on the front side of the device that helps you to see more clearly underneath your furniture and into darkened edges. Some models have two headlights, while other models have four.
When you pick your desired model, you should also look into this feature.
Attachments
Oreck vacuum cleaners come with attachments. Some of them, more than others. Because of this, you need to be careful and read what your desired model has to offer. Let's see the most popular Oreck attachments:
Upholstery tools;
Dusting brushes;
Crevice tools.
FAQ
Final Thoughts
As you could see, most products offered by Oreck are mostly for commercial purposes, but they can easily be used for households just as well.
I think that what Oreck is doing with their vacuum cleaners is amazing. To be able to offer such products with such a lightweight design is not an easy thing to do, but they managed to do it nevertheless.
Regardless of your needs, I am sure that you will find a vacuum cleaner from Oreck that is exactly what you need.
So, if you have questions about either product or own an Oreck and want to share your thoughts about it, please use the comment section below. Also, if you've enjoyed the article, you can feel free to use the 'share' button.