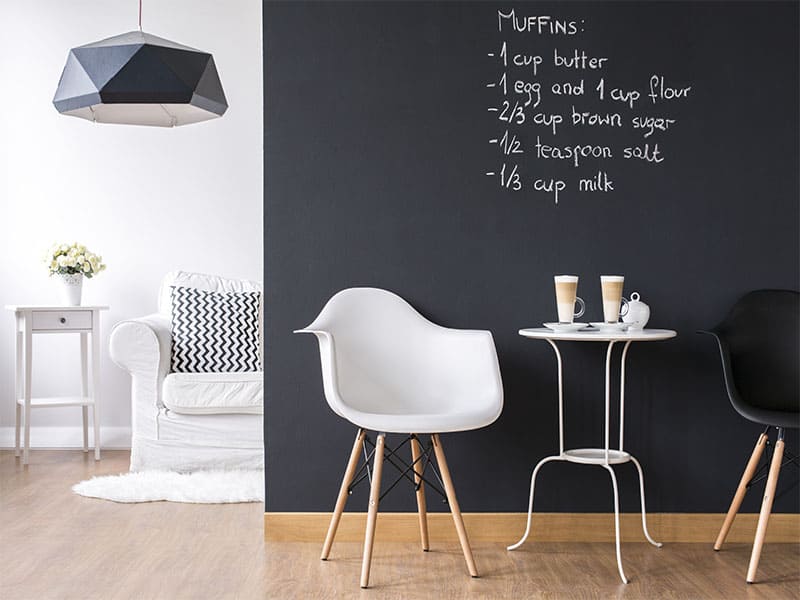 Duraceramic tile reviews are the best way to learn more about duraceramic flooring and how to incorporate its endless colors and patterns into your home. However, as all new decorating styles may seem confusing regarding installation and maintenance, this one is not the exception.
If you are thinking about the installation of these amazing flooring styles, keep reading the information you need about installation, maintenance, even their removal. You can learn a lot in the following passages and the only thing that is left is for you to choose the color and pattern for your home.
Is Duraceramic Tile Worth Buying?
Yes, duraceramic tile is worth buying if you want to install something fast that also gives a warm feeling when you walk on it. Preparing floors and laying duraceramic tiles requires less time for installation than any other flooring. And when the time comes, it is easy to remove them, too.
What Is A Duraceramic Tile?
Duraceramic is a variety of Congoleum flooring that mimics the appearance of ceramic tiles. The best part is that it is essentially a hybrid of ceramic and vinyl flooring to provide greater comfort and warmth than ceramic tile.
Duraceramic tiles have a large enough selection of patterns and grout colors to please even the most color-coordinated decorator who wants floors to fit perfectly the style of the entire home. And more, its cost-effective installation makes it suitable for any budget.
What Is Duraceramic Tile Made Of?
Duraceramic tile is made using a limestone composite foundation and a polymeric resin for added strength. With the right balance of rigidity and flexibility, it means that it is neither too stiff nor too flexible. Because of the subfloor's expansion and contraction, this flooring, for example, will not break or fracture.
These tiles are resistant to staining, fading, and even accidental scratching. The water-resistant qualities of this product set it apart from ceramic tile the most. However, duraceramic can be used on a bathroom's floor, but not in locations where there is a lot of wetness, such as a shower's floor and walls.
Is Duraceramic Safe?
Yes, Duraceramic tile flooring is safe and free of toxins and chemicals that can affect your health. It is also quite resistant to heat and will not emit harmful toxins if heated to room temperatures. However, it may not be the best option to install floor heating under the Duraceramic floor because of the adhesive.
Duraceramic Tiles Characteristics
Duraceramic tiles have some outstanding features that may give you even more reasons to install them in your home. This highest-ranking hard floor choice according to the leading consumer magazine is a practical and modern flooring that comes in a variety of colors and designs.
| Brand: | Congoleum, USA |
| --- | --- |
| Dimensions: | Two tile sizes - 16" x 16" and 12" x 24" |
| Colors: | Beige, black, blue, brown, cream, gray, green, orange, red, rust, tan, taupe, white, yellow |
| Shades: | Dark, light, medium |
| Design: | Ceramic, Hybrid, Stone, Stone/Tile, Wood, Wood Plank |
| Grout colors: | Frost, Biscuit, Alabaster, Bone, Ivory, Cobblestone, Pewter, Silver, Timberwolf, Navajo Brown, Chamois, Driftwood, Walnut, Sahara Beige, Iron, Gray, Black |
| Installation: | Fast installation on the subfloor |
| Maintenance: | Scotchgard Protection - repels dirt, easy cleaning |
| Warranty: | Valid for only first quality materials bought after June 1st, 2015 |
| | Five years of the commercial limited warranty |
Stunning Advantages Of Duraceramic Tiles
This is the truth about duraceramic tiles – they are not just great in the advertisement. With the long warranty and promises of sturdiness and longevity, there are even more advantages when having a duraceramic floor in your home or office.
Easy Installation
Installing these types of floors is easy and considered as the one you can do it on your own, without the help of a professional. To tell you the truth, all you need to do is follow the instructions and measurements and you will have them lain in no time.
Check out this video to see more about duraceramic tile installation.
Durability
This type of floor usually has a long warranty, sometimes even a lifetime warranty. If they are installed properly, they can last longer and you will only need to replace them when you want to redecorate or change the style.
Easy Replacement
You might think to yourself that it must be hard to replace this kind of tiles. However, it is easy and all you need to have is a heating gun that will help you loosen up the glue. After the glue is softened, just remove the tile and replace it with the new one.
Simple Maintenance
Unlike carpets and other types of flooring that easily stain, these will not stain or fade at all. The perfectly balanced materials promise that the colors and patterns will not change over time. To keep it clean and tidy, vacuum and sweep it regularly.
Secret Problems With Duraceramic Tiles
Besides their good sides, duraceramic tiles also have some bad sides that you need to bear in mind. Why is this important? It is essential to know where to install this type of tiles to prevent damaging them in the future, and that can happen if you install them in the wrong place in your home.
Not For All Spaces
Although this type of tile can be installed almost anywhere in your home, you should reconsider other materials in your shower or places exposed to moisture often. These tiles are waterproof, but they do not like being exposed to water all the time.
Cleaning
Duraceramic tiles are easy to clean as long as you do not have to deep clean them. You cannot use a steam cleaner as this will cause the tiles to separate from the surface they are glued to. To tell you the truth, you cannot wash it with water, the only thing wet can be a slightly damp mop.
Easily Damaged
Here is the deal, these tiles are great for spaces where you do not expect a lot of traffic or accidental drops. If you drop something heavy on them, you will certainly damage the tiles, leaving behind cracks and chips that do not look pretty.
Top Duraceramic Tile Vs Ceramic Tile Differences
You might think to yourself why I should go with duraceramic instead of ceramic tiles. Well, to tell you the truth, it mostly depends on your personal choice. There are significant differences between these two, so keep reading to see the pros and cons of installing one of these two floorings.
Duraceramic Vs Ceramic Tile
| | PROS | CONS |
| --- | --- | --- |
| Duraceramic Tile | ·         Easy installation | ·         Can be pricey |
| | ·         Waterproof | ·         Cannot be installed in the shower |
| | ·         Range of patterns and colors | ·         Easily damaged |
| | ·         Warm | ·         Sensitive to excess water |
| | ·         Comfortable for walking | |
| | ·         Easy to remove or replace | |
| Ceramic Tile | ·         Durable | ·         Needs professional tiler for installation |
| | ·         Variety of colors and patterns | ·         Difficult to remove or replace |
| | ·         Can be installed everywhere | ·         Cold to touch |
| | ·         Easy to clean | |
| | ·         Not sensitive | |
While ceramic tiles offer durability and a variety of shapes, colors, and patterns, duraceramic tiles offer warmth and comfortable step while walking on them. And ceramic tiles need an installation expert, as any mistake is difficult to fix, unlike duraceramic tiles that are easy to replace if such a mistake happens.
Check out this video to see more about the difference between duraceramic and ceramic tiles.
Quick Insight To Duraceramic Cost
Buying and installing Duraceramic can be costly if you are not going to do it on your own. Installation cost can lead to over the budget price but if you decide to try it on your own, you will save a lot of money. It is easy to install them, why not try it then?
For installation expect to pay $3-$5 per square foot. Adhesive and grout, which add between $45-$75 per bucket to your tile flooring cost, depending on size, are additional expenses that cannot be avoided. And the price for the tiles depends on the material quality, pattern, and color.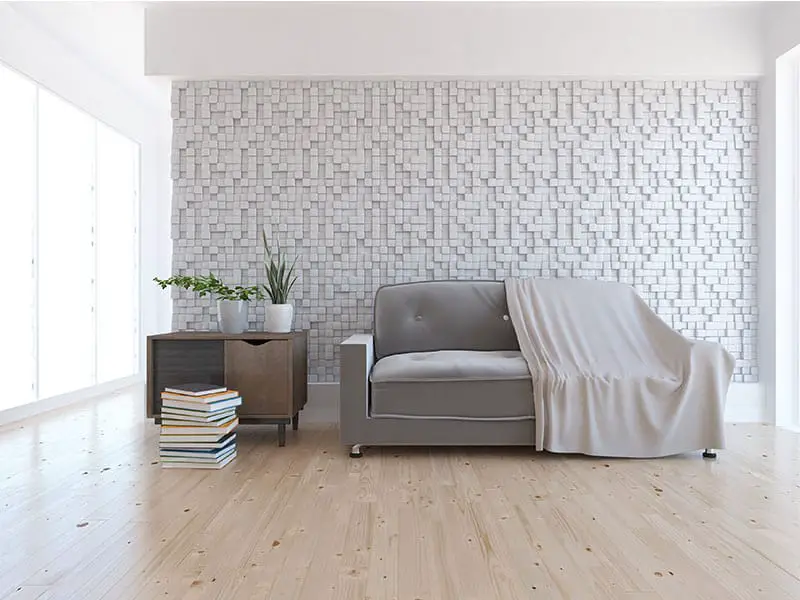 How Do You Install Duraceramic Tile?
You might think to yourself, if it does not cost a fortune, its installation certainly will. However, the installation of these Duraceramic tiles is not only affordable, it is so easy that you can do it on your own and save even more on the installation.
Before applying the Duraceramic tiles to your floor or wall, it is best to clean it well first. You can use mineral spirits or another solvent cleaner. Surface filth, dust, oil, grease, wax, and other impurities that might harm the tile's binding to the subsurface will be removed using such cleanser.
Here is the deal, if you lay your Duraceramic tiles on an uneven surface, they will certainly crack and end up damaged. So it is important to check the levels of the surface where you intend to put these tiles. It is not much of the work, but it is the essential one.
Working in a stair-step sequence from the center point outwards, press each tile firmly into place. Continue until all entire tiles in the first quadrant are installed, then repeat the process in the remaining quadrants.
Check out this video to see more about installing duraceramic tiles.
If you are unsure how to choose and install duraceramic tiles, it is maybe best to consult an expert that can help you choose and install the right ones for your home. That way you will have your new flooring perfectly installed without worrying that it will not look right when finished.
Installation Tips and Tricks
If you have decided to start this project on your own, you should at least consider some of the tips and tricks you can read below. It is always best to think about everything twice before starting the project and end up disappointed with the results.
Professional Advice
It is always best to have professional advice regarding the choice of color and pattern of your tiles. Also, the professional will help you out with the laying style, as it can also level up even the designed tiles. It is always best to have the professional install them, too.
Use Recommended Adhesive
When laying these tiles, it is best to use the manufacturer's adhesive as with it, you will get the best results. Of course, if you are confident you can try out other varieties, but when using the same manufacturer's material, they can guarantee you successful installation.
The Right Timing
To tell you the truth, it is vital to be patient when installing the Duraceramic tiles. Before applying grout or rolling out the surface, wait for at least 24 hours for the adhesive to dry out. Once the adhesive is dry, you can start working on the grout or rolling the surface.
Can You Install Duraceramic Tiles Directly On The Concrete?
Yes, you can as long as you follow some advice regarding laying down the tiles. The surface needs to be leveled properly to have the tiles installed directly on the concrete. Also, make sure that the concrete is not having any issues with moisture coming out from it as they can cause many problems in the future.
Simple Replacement Of Duraceramic Tiles
To tell you the truth, replacing cracked duraceramic tile or changing the entire color or pattern is easier than you may think. You do not need any special tools or a lot of time to finish the process. Sometimes you need to change just one tile that is not laid properly or the tile that cracked.
Whatever the reason for replacement is, it is not going to be a lot of trouble for you. All you need is a heat gun that will help you loosen up the adhesive. Just heat it and remove the tile with the help of a sharp knife. Replace the tile or tiles in the same way as you laid them before.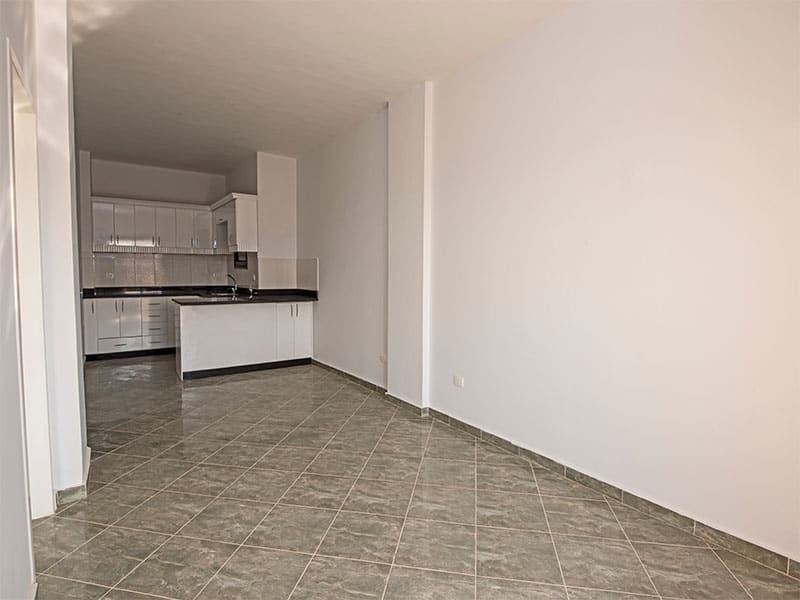 Cleaning Duraceramic Tiles
Some homeowners believe that the Duraceramic flooring is more difficult to clean than other types of flooring, such as tile. To remove persistent stains, some homeowners describe needing to scrape the floor on their hands and knees. Textured floor tiles seem to be harder to clean than nontextured ones.
Now, there are some things you should keep in mind when it comes to cleaning. You should brush up or vacuum your floor frequently to eliminate dirt and dirt particles that can damage, wear off,  or ruin it. A vacuum cleaner with a wire brush should not be used since it may harm the floor's surface.
Collect the accidental spills as soon as possible using a moist cloth or a mop. When washing the floor, it is recommended to use the manufacturer's cleaning products that are non-detergent-based floor cleaners. Those can damage your tiles in the long run.
Dishwashing solutions and all-purpose cleaning solutions should be avoided as well as oil-based cleansers. After cleaning the floors it is essential to remove all the surplus water. Use the dry mop to collect all the excess water and avoid water stains.
Duraceramic Tile – Frequently Asked Questions
What Makes The Duraceramic Tile The Best Choice?
These waterproof duraceramic tiles have many advantages, especially when it comes to installation and comfort. If you are doing the work on your own, duraceramic tiles are more forgiving as you can make mistake and fix it quickly without much trouble, lost material, or time.
The warmth that duraceramic flooring offers is amazing. To step comfortably on such flooring is a fantastic feeling as no other similar flooring type can give you a similar experience. Make sure to clean it regularly and your floor will keep its color and pattern for a long for you to enjoy.
Have you already installed duraceramic tiles in your home? Or, do you plan to try them out? Share your experience and tell me about your plans in the comments below.
References:
Court, C. (2021). DuraCeramic Flooring – Free Color Selection Guide Book. Duraceramic.com. https://www.duraceramic.com/.
DuraCeramic Landing Page. Congoleum.com. (2021) https://www.congoleum.com/duraceramic-landing-page/.
Limestone – Wikipedia. En.wikipedia.org. (2021) https://en.wikipedia.org/wiki/Limestone.