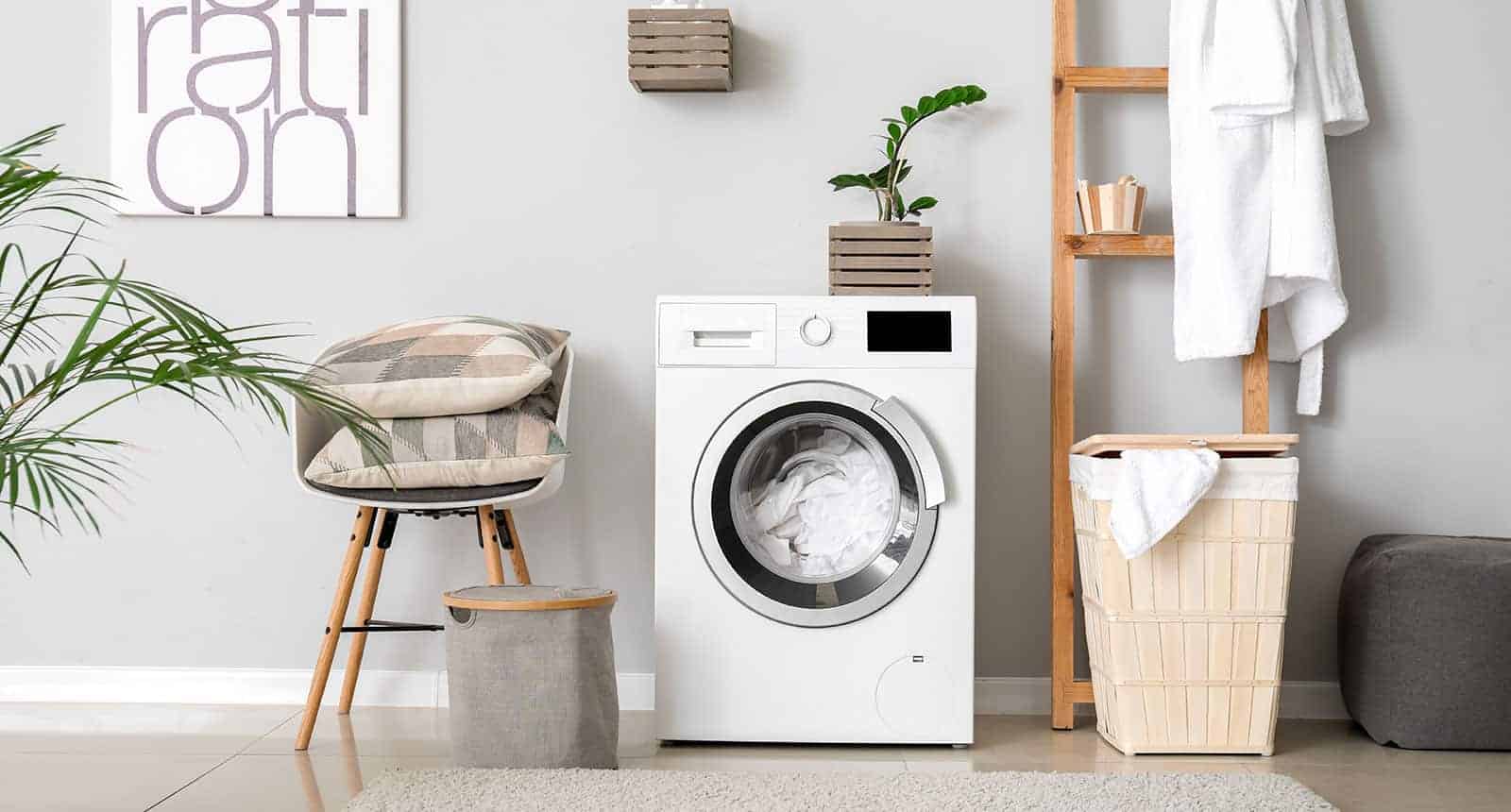 High-efficiency washers vs regular, what's the difference? Which one is better for your home? In today's article, I will answer all your questions about both traditional and HE washers.
High-efficiency laundry appliances meet special guidelines and criteria concerning electricity, water, and detergent use. Meaning, they use less energy, water, and detergent than regular washers.
Let's learn more about both types of washers, compare their most important features, discuss their pros and cons, and determine which one is worth your precious time and investment.
What Is A High-Efficiency Washer?
HE is short for high-efficiency. I just wanted to put that out there for those who aren't familiar with high-efficiency washers. These machines use technology that can decrease the amount of energy, water, and detergent needed to complete a load of laundry.
HE washers have been on the European market for quite a while now. However, they're just becoming appreciated and adopted as popular in the United States.
What attracts customers is the lower levels of energy and water consumption. They're also attracted by the deep cleaning properties. HE units offer a concentrated clean that goes deeper into the fibers of the materials being washed. Therefore, offering a more thorough cleaning.
Additionally, needing less water means less dilution of detergent. This results in a very effective cleaning process. These machines use less energy than traditional washing units.
But here's the kicker. They also provide more movement, so your things are kept in constant movement. And more movement ensures linens and clothes are being washed well. HE units also create fewer suds than regular ones, so it's easier for clothes to move around.
This can result in poor washing. The best part? High-efficiency washers cost almost the same as standard washers per load but they require a costly detergent.
Pros
Concentrated cleaning with HE detergent
HE washers utilize less water for less detergent dilution
Low energy consumption and additional movement for deeper cleaning
Fewer suds which equals more room for garments to move
The cost per load is no more than standard units
Cons
Long wash cycles due to low water level
HE detergents cost more than standard ones
Need special care to provide good air circulation
HE washers cost more than traditional washers
Not compatible with regular detergents
Let's watching this video:
What Is A Regular Washer?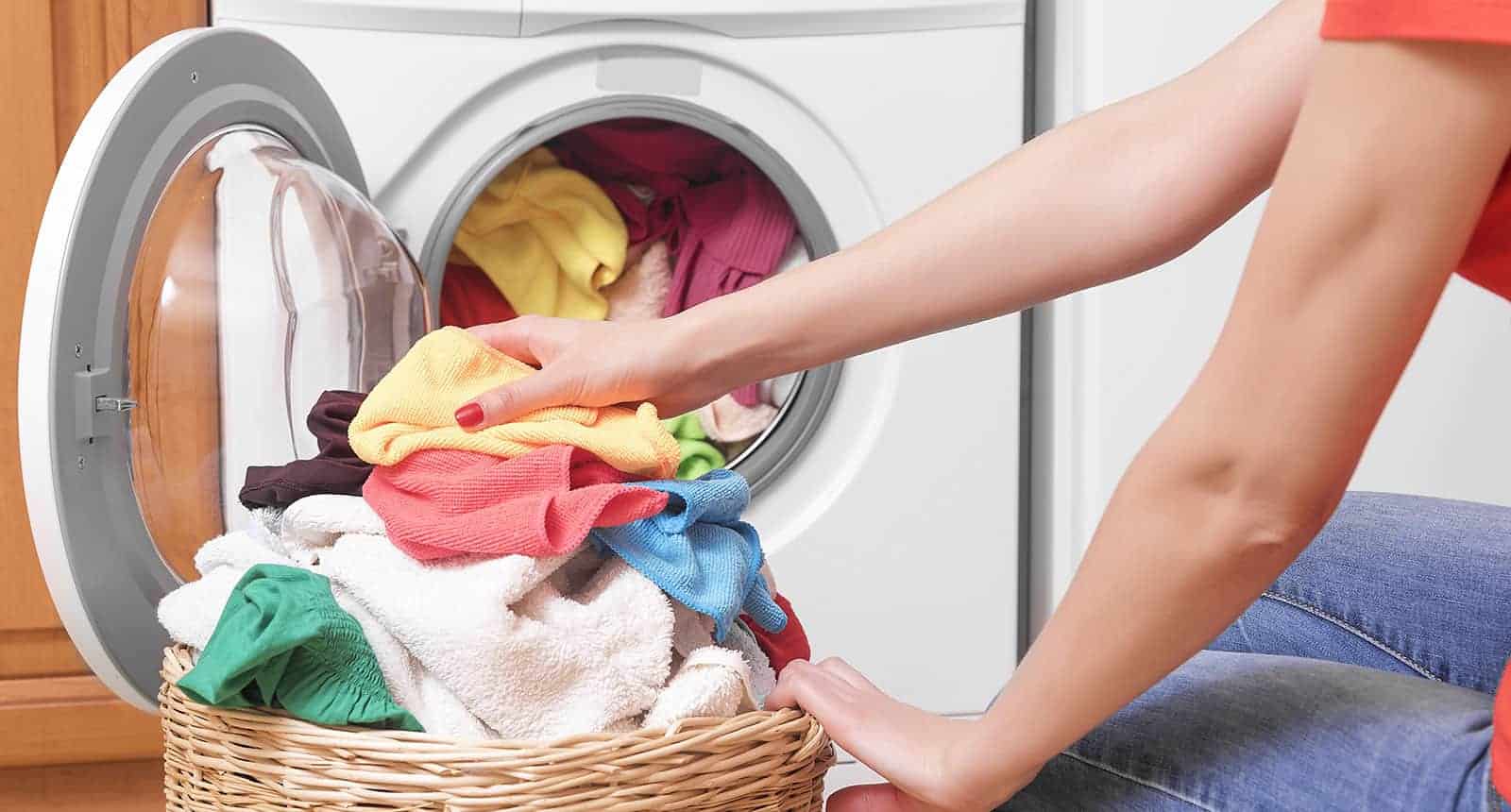 Regular washing machines have been in the market for a long time. I have one at home but I'm seriously considering buying a HE washer because of the countless benefits.
Regular washers get laundry done effectively. And they're still in use all over the world. One of their key benefits is their short wash time because of the increased water consumption.
Additionally, regular washers don't tumble clothes like high-efficiency units. Instead, they utilize a more monotonous movement like counterclockwise or clockwise for deeper cleaning.
This process delivers a more basic cleaning. It's also gentler on your clothes than a high-efficiency model might be. The best part? There's a wide array of regular machines out there.
And their initial costs are lower than their high-efficiency counterparts. The worst part? Regular washers aren't susceptible to bad air circulation, so you might encounter mildew.
Pros
Don't need special detergent for proper results
Short wash time because of increased water consumption
Lower initial costs than high-efficiency machines
Cons
Less efficient washing
Higher costs in the long run
More water needed for regular cleaning
Smaller load capacity
Let's watching this video:
High-Efficiency Washers Vs Regular: What's The Difference?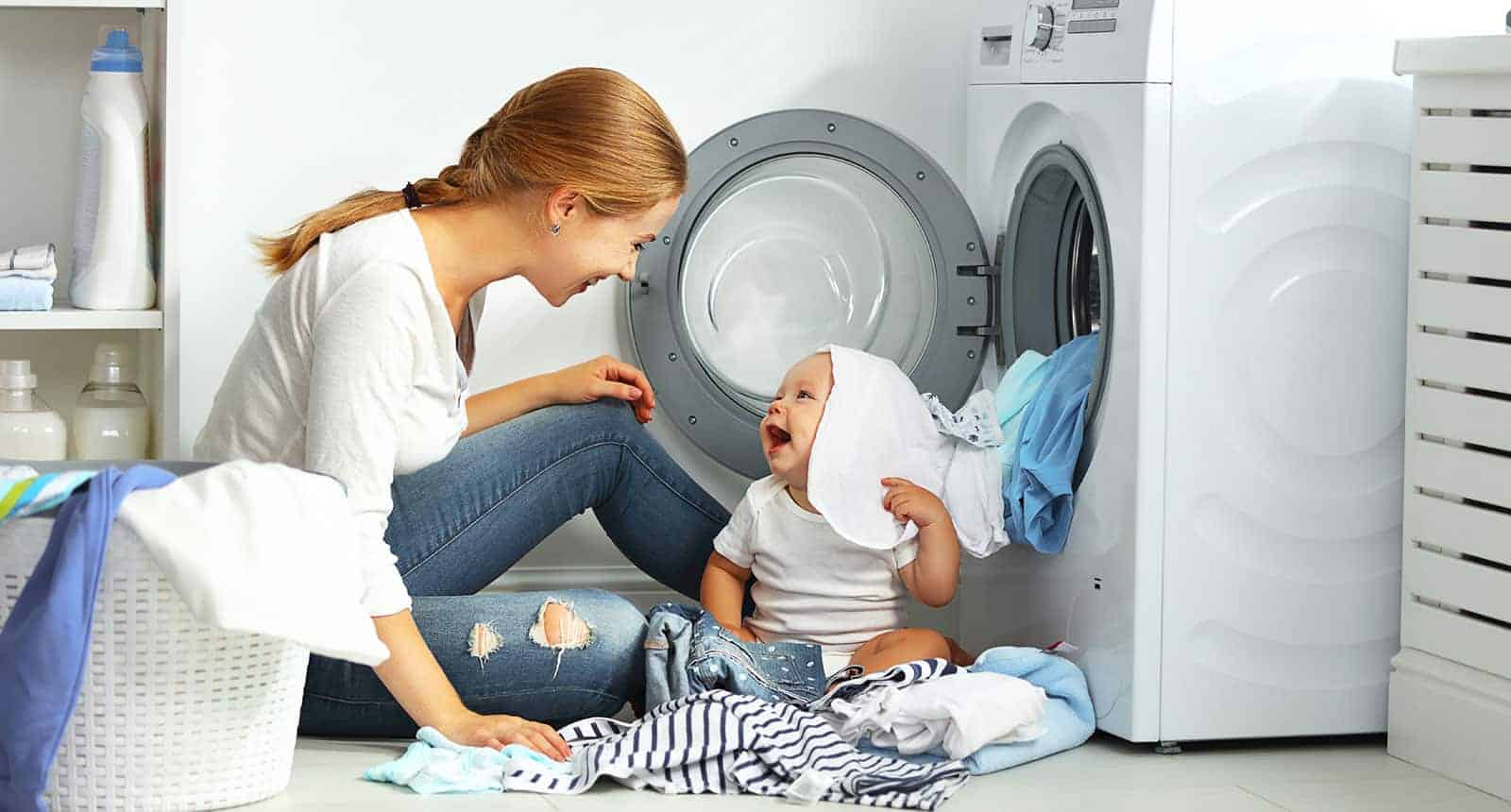 First and foremost, the load capacity of a high-efficiency washer is larger than a regular washer because there's no agitator. Or it's much shorter.
This means fewer washloads to complete and less energy, detergent, and water to wash and dry. These washers wash garments with a rotating tub to tumble in the wash cycle.
Front-loading high-efficiency washers tumble garments back and forth in the water whereas top-loading models spin, rotate, and wobble garments to provide a deep wash.
They don't feature an agitator but instead move garments utilizing a small center post. A regular washer utilizes an agitator to move garments around the tub. Now, let's compare HE and standard washers and discuss their differences and similarities.
If you're interested in buying a high-efficiency washer, you can either pick a top-loading or front-loading model. Regular washers, on the other hand, are top-loading only.
Undoubtedly, HE washers look better than regular washers because they're modern and advanced. It's a matter of personal preference what type of washer you purchase.
Both regular and HE washers come in different capacities and sizes. The only important difference is that some top-loading HE washers are wider and taller than regular top-loading washers. Meaning, they have a deeper tub that needs reaching down into which is a bummer.
One of the biggest differences in utilizing a high-efficiency washer is that it requires additional care than a regular washer. HE washers utilize less water, so some of them don't flush the wash load and soap the right way, leaving wet accumulations within the unit, which can boost mildew growth.
If you have a high-efficiency washer, it's recommended to leave the dispenser drawer and door open for the interior drum and door gasket to dry properly. Additionally, with a high-efficiency washer, you need to run the unit-cleaning cycle as suggested by the brand to lower the risk of bacterial growth.
Some people have discovered that more cleaning and maintenance of other washer components is also important and necessary while others just decreased their detergent use and/or have chosen to skip on the liquid softener in their washer. This decreases the residue build-up in high-efficiency units.
Regular washers don't need as much care and maintenance as HE washers. One problem that you might encounter is the possibility of overloading a top-loading regular model. This will result in disrupted work. Also, the agitator in traditional washers might stop working due to different factors over time.
Last but not least, regular washers aren't hard to operate, repair, and maintain. High-efficiency washers, on the other hand, have a learning curve that includes daily cleaning and maintenance.
Wear And Tear On Clothing
The tumbling process of high-efficiency washers utilizes soft but efficient force to deep clean garments. However, you will need a special laundry detergent for the best results.
Most high-efficiency washers have sensors to customize the water level, temperature, and spin to meet the load, so there's no guesswork once you've picked a wash cycle. Also, wash cycles last longer.
This is because HE washers utilize less water. Traditional washers, on the other hand, have an agitator to spin counterclockwise and clockwise. It cleans clothing properly. However, it's a rougher process.
Overall, high-efficiency washers treat garments better. They're gentler, especially with delicate pieces to make them last longer. Additionally, high-speed spin cycles take away more water from the clothes.
This results in shorter drying times. The downside of HE washers is that they require a certain detergent, regardless of whether the washing unit is front-loading or top-loading.
The lower washer water levels in a high-efficiency washer mean there's less liquid to heat. This results in less energy consumption. HE washers are also Energy Star compliant.
HE dryers must also meet specific criteria and guidelines for lower energy consumption to display the HE symbol. However, the Energy Star program hasn't been extended to dryers.
Regular washers, on the other hand, aren't Energy Star compliant. This certification is intended for units without a central agitator since modern technology cuts down water and energy use.
A high-efficiency washer utilizes less water per load. Even though the wash cycle is extended, the model utilizes less energy to heat hot water, which saves money in the long run.
Whether you're buying a top-loading, front-loading, or regular washing machine, the installation will be similar. It requires making the water and drains supply connections, leveling the washer, and plugging it in, if you have plumbing in place already.
High-efficiency washers and dryers cost more than regular washers. However, there's a broad selection of sizes and capacities. Meaning, it's easier for people to find what they're searching for that won't drill a hole in their pocket but still meet their needs.
A regular top-loading washer will cost less than a top-loading HE washer. However, they're now closer in price than ever before, so why not opt for something energy-efficient?
The biggest advantage of regular washers is that they don't require an expensive HE detergent but if you buy a HE washer, you will save money in the long run.
Any washer should last over a decade. Whether it's a traditional washer or a high-efficiency washer, you should expect to have it between 10-15 years. It can last even longer if positioned on a flat surface, isn't overloaded all the time, and works with high-quality detergents.
Which is Better: High-Efficiency or Regular Washer?
Now that I've compared high-efficiency and regular washers in great detail, let's go over the main points one more time. Hopefully, the next chart can help you make a wise pick.
| | | |
| --- | --- | --- |
| Characteristics | High-efficiency washers | Regular washers |
| Size | HE washers are bigger and have a bigger capacity (4-6 cubic feet), so they're eco-friendly and cost-effective | Regular washers are smaller and have a smaller capacity (3-5 cubic feet), so they need to be loaded more often |
| Tech | These washers are smarter with smart sensors. They're compatible with smart home devices and can be controlled from apps on your phone | Standard washers aren't tech-savvy, so they don't have the same modern features as HE models but they're easier to use |
| Efficiency | HE washers use less water and energy. But they have high-speed spin cycles and longer wash time | Regular washers use more water and energy, but they provide a shorter wash time |
| Cost | Modern and advanced washers usually cost more but they use less water and energy, so they save money in the long run. They also use less fabric softener and detergent | Traditional washers cost less but they use more energy and water, so they add to your utility bills. They also use more fabric softener and detergent |
| Detergent | If you opt for a HE washer, you will need to buy a special HE detergent that cost more than regular detergents | These washers use regular detergents that don't cost a lot but aren't as good as HE detergents |
If you're looking for a way to cut down on your water and energy, invest in a high-efficiency washer. It's a smart investment that will pay off in the long run.
As long as you're fine with a longer wash cycle and utilizing a special detergent, there's no reason not to buy a high-efficiency washer and enjoy the benefits.
Let's watching this video:
Is A High-Efficiency Washer Worth It?
Water usage and energy efficiency are important factors you need to consider when looking to upgrade your household's appliances. Switching to Energy Star certified appliances could save you 30% or nearly $600 on your bills throughout the year, so they're worth it.
A high-efficiency washing machine will help you cut down 5,500 pounds of greenhouse gas emissions. In many households, the dryer and washer account for 13% of energy use, costing about $143 per year. So, a HE washer can save you money on your energy consumption.
Related Questions
Do Your Laundry Right
High-efficiency washers vs regular ones, which one is better for your household? Overall, there's a wide array of both regular and HE washers at different prices and sizes.
It depends on your budget, preferences, and needs which type you select. I would recommend that you consider a high-efficient modern washer because of the many benefits.
Yes, a high-efficiency washer will cost you more but it will also save you money on your utility bills, so it pays for itself. HE washers require more care to eliminate mold build-up.
However, it's nothing that you can't do. Also, you will need to purchase a special HE detergent to get the most out of your HE washer. What's your opinion? Was this helpful at all?
Feel free to share your thoughts, questions, and suggestions in the comments. Let's chat about washers. Also, don't forget to share this valuable information with your friends.