Knowing how to clean a carpet cleaning machine is quite simple yet often overlooked by many homeowners. By carrying out a proper cleaning and maintenance routine at regular intervals, you can preserve the unit in its tip-top working order for a long time down the road.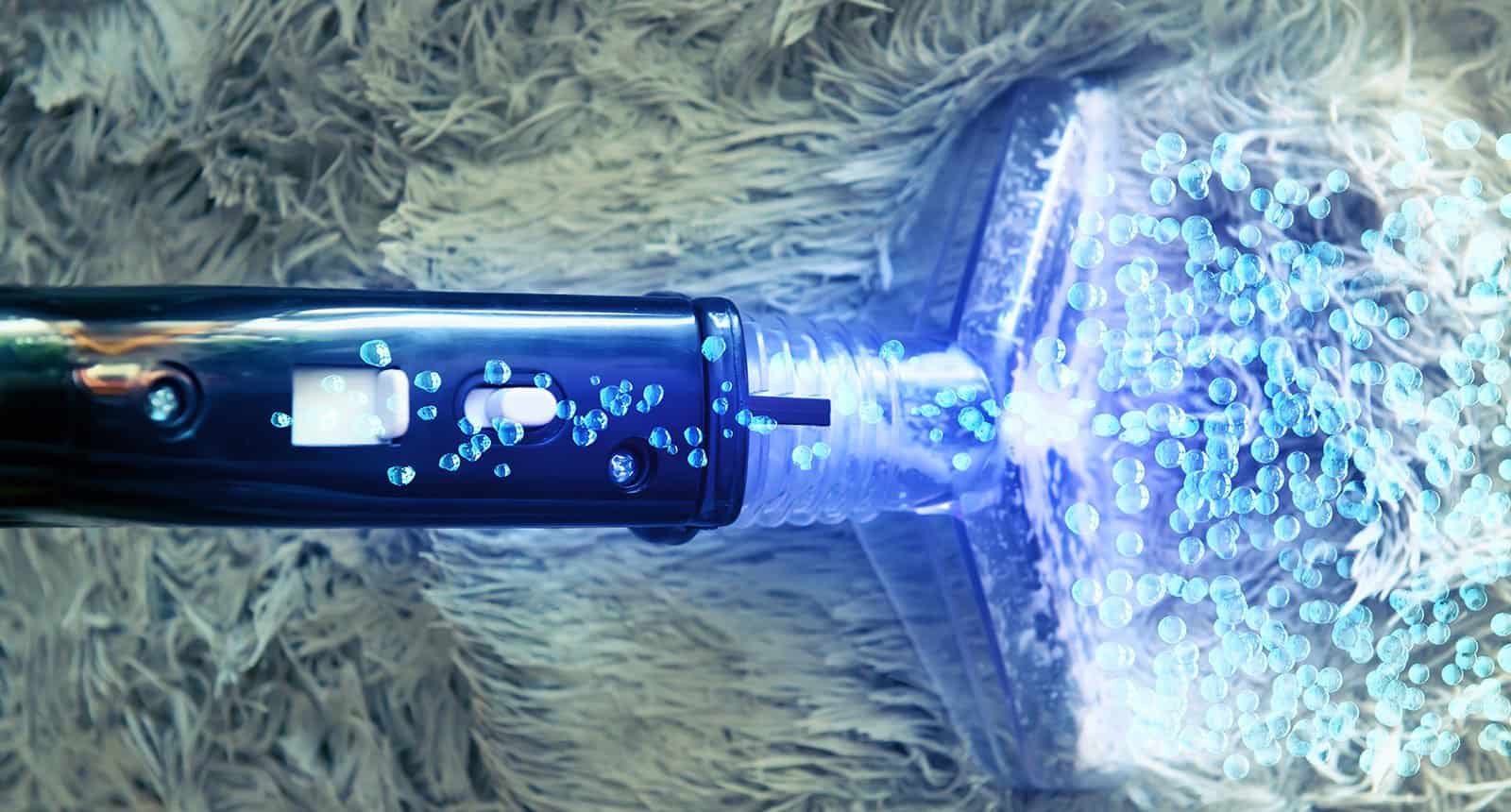 Since a carpet cleaner is the best way to deal with tough stains on carpets, its system is usually exposed to grimes and moisture.
You'll notice how strongly this affects the machine when it starts smelling bad or leaving dirt behind on your carpet even after multiple passes.
Today, we're breaking down the most important reasons why you should have a periodical cleaning regimen, the essential tools for the job, and a general procedure that you can use to restore any carpet cleaner's former shine and functionality.
If you're ready to upgrade your house cleaning routine, let's get the ball rolling!
How To Clean A Carpet Cleaning Machine?
Like any other piece of machinery, your carpet cleaner needs a bit of attention to work at its peak performance. If you're in a hurry, here's a general procedure to get it primed and clean.
1. Rinse The Hose
While the machine is still on, allow the hose to suction from a bucket of clean water and stretch it out to drain all dirty water.
2. Unplug The Cleaner
Safety is your priority. Make sure that your unit is off and unplugged from the socket before performing any maintenance.
3. Rinse The Water Tanks
Empty both the clean water and wastewater tanks. Rinse them thoroughly under hot water to remove stubborn debris.
4. Clean The Suction Nozzle
Take a pipe cleaner or brush to wipe off any hair, lint, or debris that might still be hanging onto the nozzle.
5. Wash The Brushes
Remove the brush roll and rinse under regular running water. To eliminate bacteria, use some diluted vinegar to disinfect the brush.
6. Clean The Filter
Make sure the filter is fuzz-free by getting rid of all visible grimes. If it's removable, put it under tap water and gently brush it off.
7. Clean The Exteriors
Give the exteriors and undersides of the machine a thorough wipe using a soft, clean cloth, preferably made of microfiber or cotton.
8. Care for The Attachments
Whether there're other removable and washable components on your machine or accessories you use in the cleaning, give them a proper rinse.
9. Reassemble
After leaving the parts to adequately air-dry, make sure you have them all in place before putting them away into storage.
Why Is Cleaning Your Carpet Cleaner Important?
Just like any other appliance, a carpet cleaning machine requires adequate cleaning and maintenance regularly to work at its best. You'll be surprised how a periodical cleaning regimen for the appliance can benefit you in many respects.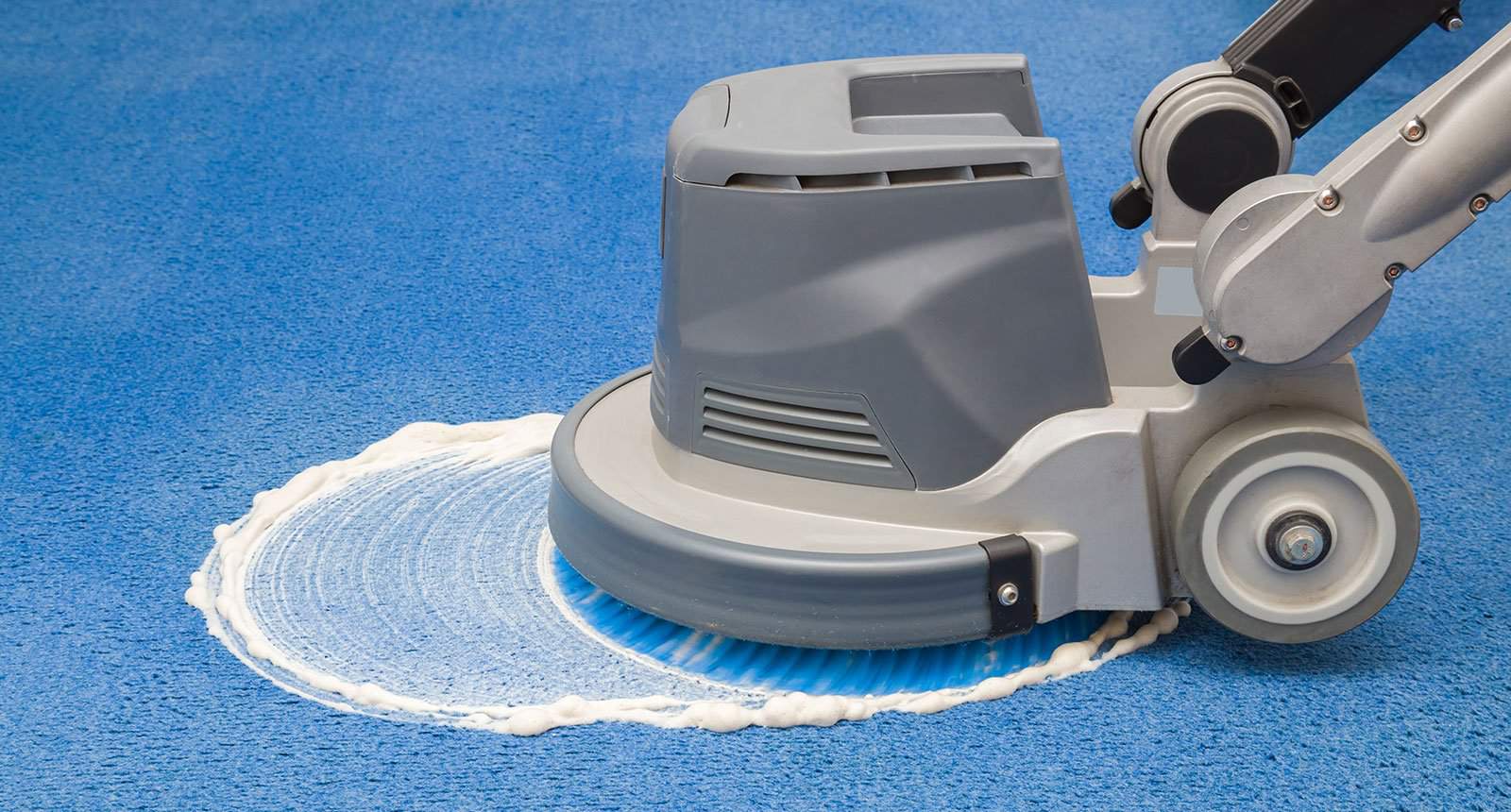 1. Extended Durability
Regular cleaning and maintenance help to keep your carpet cleaner looking and performing at its prime. Plus, by being washed after each use, its components like brushes, tank, and hose are sure to serve you for long periods with minimal deterioration.
2. Removal Of Grimes
During the process, your machine is subjected to deal with lots of grimes, including hair, nail polish, gum, and other stuck-on dirt. If not removed properly, these objects pose a risk of getting tangled in the system, causing clog and malfunctions that decrease its efficiency over time.
3. Quick And Easy Carpet Cleaning
With a well-maintained appliance in hand, it's easy to restore your carpet's former shine with just a few passes all over the area. This way, giving your carpet cleaner after every working session is the best way to save you a lot of effort, time, and future headaches.
4. Prevents Malfunctions
A cleaning schedule at regular intervals is possibly one of the best preventative measures you can conduct to prevent issues and malfunctions before they happen.
As you take apart the components for cleaning, you get the chance to see if any part of the machine is broken, damaged, or disintegrated to fix it beforehand. Compared to never doing upkeep, this helps your carpet cleaner to run down the road for a much longer time safely.
5. Gets Rid Of Musty Smells
Most carpet cleaners feature a water tank to make the chore more convenient. By emptying and rinsing this tank after use, you can prevent the buildup of bacteria and mold chores inside the machine, thusly rids it of any musty and unpleasant odor that may linger around.
Essential Tools For Cleaning A Carpet Cleaner
It's important to pick out the right tools for a certain cleaning job so you can ward off any potential damages and save as much effort as possible during the process. Take your time to flick through the following list, and make sure you have everything gathered around beforehand.
A bucket of lukewarm water or two is super useful when it comes to wiping down the exterior of your carpet cleaner. Compared to cold water, warm water is more efficient in getting rid of external debris buildup that makes your machine look old and dirty.
Some clean, soft, and scratch-free cloths made of microfiber or cotton are simply the best tools to give your appliance a good cleaning without leaving any scratch or damages.
When rinsing your carpet cleaner's hose, you'll need a bucket or a bowl filled with mildly warm water to wash and drain the hose properly from the inside out.
A cleaning brush with soft and pliable bristles is ideal for rinsing small cracks and crevices in the machine when your big cloths fail to reach.
This handy tool is indispensable for removing the screws that attach the appliance, which allows you to quickly disassemble the machine and have access to the internal parts for cleaning purposes.
When tackling stuck-on dirt that tap water only fails to remove, a few squirts of regular household dish soap is what it takes to give your appliance its former shine.
General Guide To Cleaning A Carpet Cleaning Machine
Similar to cleaning a household vacuum, your carpet cleaner also incorporates many different parts that require careful cleaning and maintenance to ensure that they'll function well.
Therefore, let's dive right into this stepwise tutorial to give you a clearer idea of how to clean each part of the gadget, so that you can maximize your next cleaning session from the very start.
Step 1: Rinse The Hose
You should start your cleaning regimen by rinsing your hose with clear water from the faucet. This primary step applies to all canister and portable machines for cleaning carpet stains.
If you're utilizing an upright cleaner without any attachment for the stairwells or upholstery, you can jump to the next step right now.
To rinse the hose, fill a bucket or a bowl with some mildly hot and clear water. Then, please turn on your machine and put the hose into the bucket, allowing it to suction the clean water. This will get rid of the dirty water that remained from carpet cleaning.
When you're satisfied with the result, lift the hose up by the end and stretch it to drain out all the water. If you're familiar with procedures for cleaning your vacuum's hose, you'll find this step super easy. Then, leave it to dry on your rack or any countertop while washing other parts.
Step 2: Unplug The Cleaner
When performing any maintenance on an electrical appliance, the golden rule is to prioritize safety before anything else. You should start by turning off the machine and unplug it from the socket.
Given that water and electricity don't go together, by doing this, you're able to prevent shorting the machine out, accidentally starting it, and even electrocuting yourself while disassembling the parts.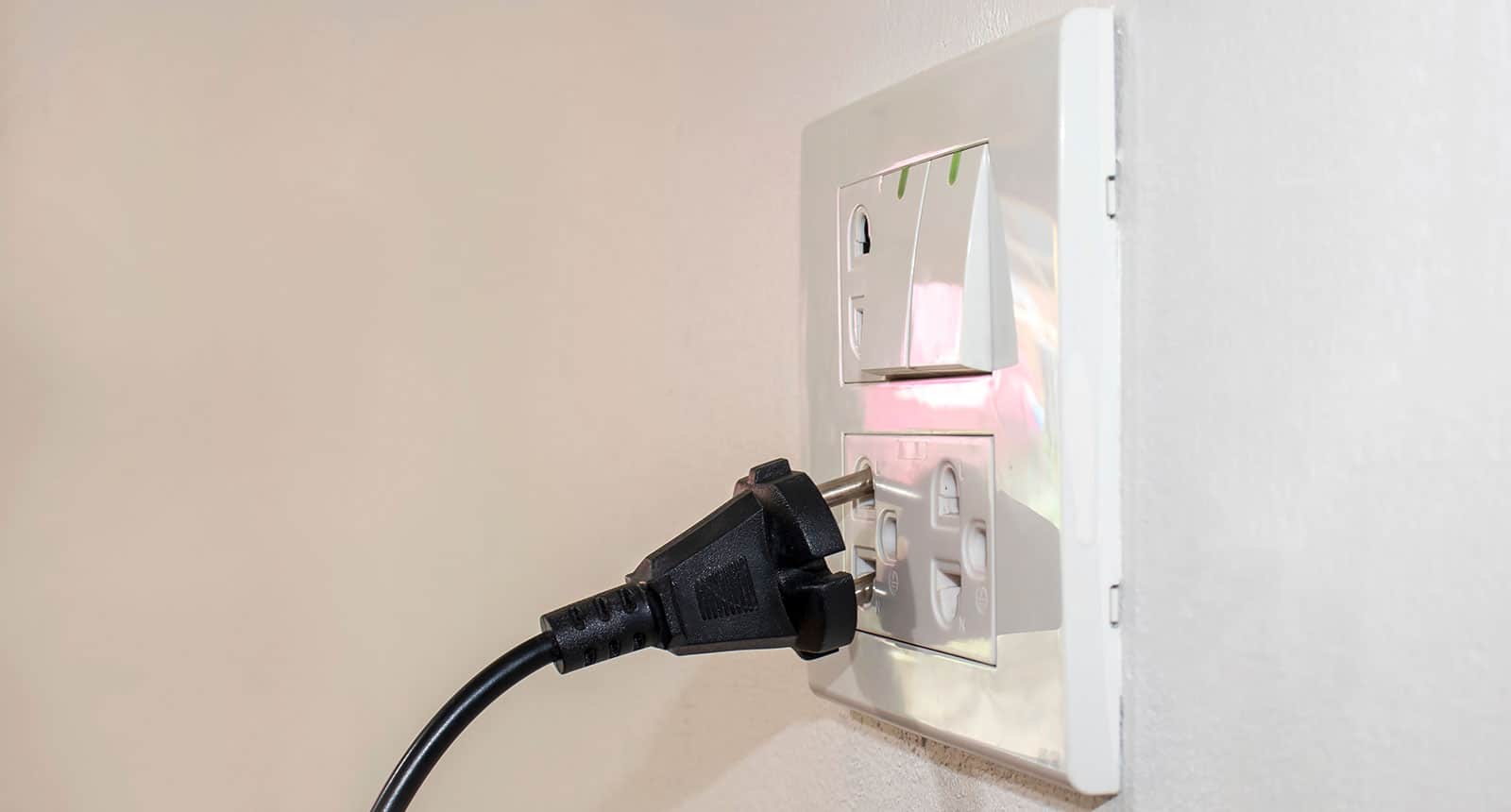 Step 3: Rinse The Water Tanks
Removing and draining the water solution tanks should be carried out first since we don't want any dirty spillage while working on other parts of the machine.
Wheel the unit back to the sink, slightly pulling the tanks forward, and lift them straight up in turns. Then, hold them up vertically until you're right above the sink before emptying them into the sink using the easy-pour spout.
Depending on the specific model that you own, your carpet cleaner can either have one or two water storage tanks. Each operates in a slightly different way.
With a two-tank unit, one reservoir is used to store clean water mixed with the solution, while the other contains wasted dirty water sucked out after every pass on your carpet.
Another less popular design features a tank-within-a-tank construction, which should be treated and cleaned as the soiled water reservoir.
1. Clean Water Tank
Since the clean water tank doesn't come in contact with any dirt or filthy water, a thorough and simple rinse should be enough to keep it clean.
Fill the tank with hot water and gently shake to get rid of any residual detergent inside before emptying it out. Repeat this step until the container is spotless.
2. Wasted Water Tank
This reservoir gets pretty dirty and even gives off unpleasant odors, especially if you're cleaning out a well-trafficked carpeted area. Repeatedly rinse it under hot water until the water runs clear again.
During this process, you should make sure not to miss any grimy spot underneath and around the bladder of the tank. If there's some debris or lingering odor that seems to linger after multiple rounds, an all-purpose cleaner might be what you need.
Add a few drops of a diluted all-purpose cleaner into the tank and gently scrub out the dirt lurking in every nooks and cranny using a toothbrush. Next, rinse it out with clean water, and you can expect a fresh-smelling, shiny tank like new.
After washing all the tanks in your carpet cleaner, it's best to set them aside and allow them a proper amount of time to dry before inserting them back into the unit fully.
Let's see how to empty and clean the water tank in the best practice for your carpet cleaner.
Step 4: Clean The Suction Nozzle
After removing the water tank, it should be easy to access the suction nozzle in your carpet cleaner. If you own an upright machine, this component is oftentimes a clear plastic cover above the brush roll. Otherwise, for canister units, it's mostly connected to the hose.
You should consult your user manual beforehand to see if the nozzle is removable and how to dismantle it. If it is, give it rinse under regular tap water.
As this part is contaminated by dirt and soiled water, it's best to use a specialized nozzle clean-out tool to eliminate any hair or debris that may still be hanging on there. If this tool isn't at your disposal, feel free to fish up with any pipe cleaner or brush that fits in the nozzle.
Step 5: Wash The Brushes
To clean the brush roll on your carpet cleaner, it's best to detach it from the unit to allow for more flexibility and a thorough, deep clean. With most models, this process is quite simple and straightforward.
There're normally two approaches. You can either twist and pull a bit or use a screwdriver to remove the brush from underneath the machine. If you're most unsure of which way to go, take a look at the user's guide to avoid any potential damage.
Unlike the water storage rank, your brush roll tends to require a bit more effort and attention to be completely clean.
This is because the bristles on this brush are what agitates the cleaning solution and fluffing them back from the carpet fibers, giving lots of opportunity for fuzz, dirt, and even bacteria to accumulate if not treated properly.
Method 1: Warm Water
First, pull up hair, fuzz, and any visible entanglement that's clinging onto the bristles. Then, submerge the brush into a sink of warm, soapy water while lightly scrubbing off all stuck-on dirt with another soft-bristled brush.
Method 2: Diluted Vinegar
If you suspect that your carpets may be harboring germs and bacteria from the heavy foot traffics, chances are, you may want to go through these bristles with another disinfectant for optimal safety using some easy-to-find pantry staples.
Mix vinegar and water to make a disinfecting solution. Thanks to its acidity, vinegar gets rid of some bacteria and viruses that have survived the soapy water. However, you should do this step fast to prevent the rubber part from being weakened, especially if you clean it frequently.
Once the cleaning is done, it's important that you set the brush roll aside for 2-3 hours for air-drying before refitting it in place.
Step 6: Clean the Filter
This step is where we'll diverge a little bit. Based on the particular type of carpet extractor for your house, the filter can be either removable or non-removable, which allows you separated ways to clear them out.
In case your filter is non-removable, you have to make sure that it's fuzz-free by removing any loose lint, hair, and scraps lingering on it. Otherwise, if you can take apart the filter using a screwdriver, it's best to run it under tap water and gently brush off stubborn dirt.
After cleaning, you should always leave the filter to air-dry for a couple of hours until there's no remaining water. When replacing it into the original position, make sure to fit it in firmly and properly.
Step 7: Clean The Exteriors
Besides the main components, it's crucial that you give the appliance's exteriors a careful wipe to keep it in its top shape and function.
Whether used at regular intervals or once every year, your carpet cleaner is constantly exposed to moisture and dirt. This causes debris and gunk to build upon all of its sides, which can make your cleaner look old and dirty.
To restore its former shine, you can take a clean, soft cloth, preferably made of microfiber or cotton, and dampen it with warm water. Next, gently wipe and scrape off any dirt or gunk collected on its exteriors without intensive rubbing, which poses a risk of scratching your unit.
Moreover, you should also pay attention to the underside, where the machine is mostly exposed to dirt and moisture.
Unlike vacuums designed for carpet cleaning, this unit is rather tricky to lay flat, so you may have to prop it a little to hold it steady while cleaning its bottom.
Step 8: Care For Other Attachments
You should take another look at your instruction manual to see whether there're any other detachable components that can be cleaned and give them a thorough rinse under tap water.
Also, if you happen to use other accessories when cleaning your carpeted area or upholsteries like corner guards, carpet rakes, or stretching tools, it's important to clean them out before putting them away for storage properly.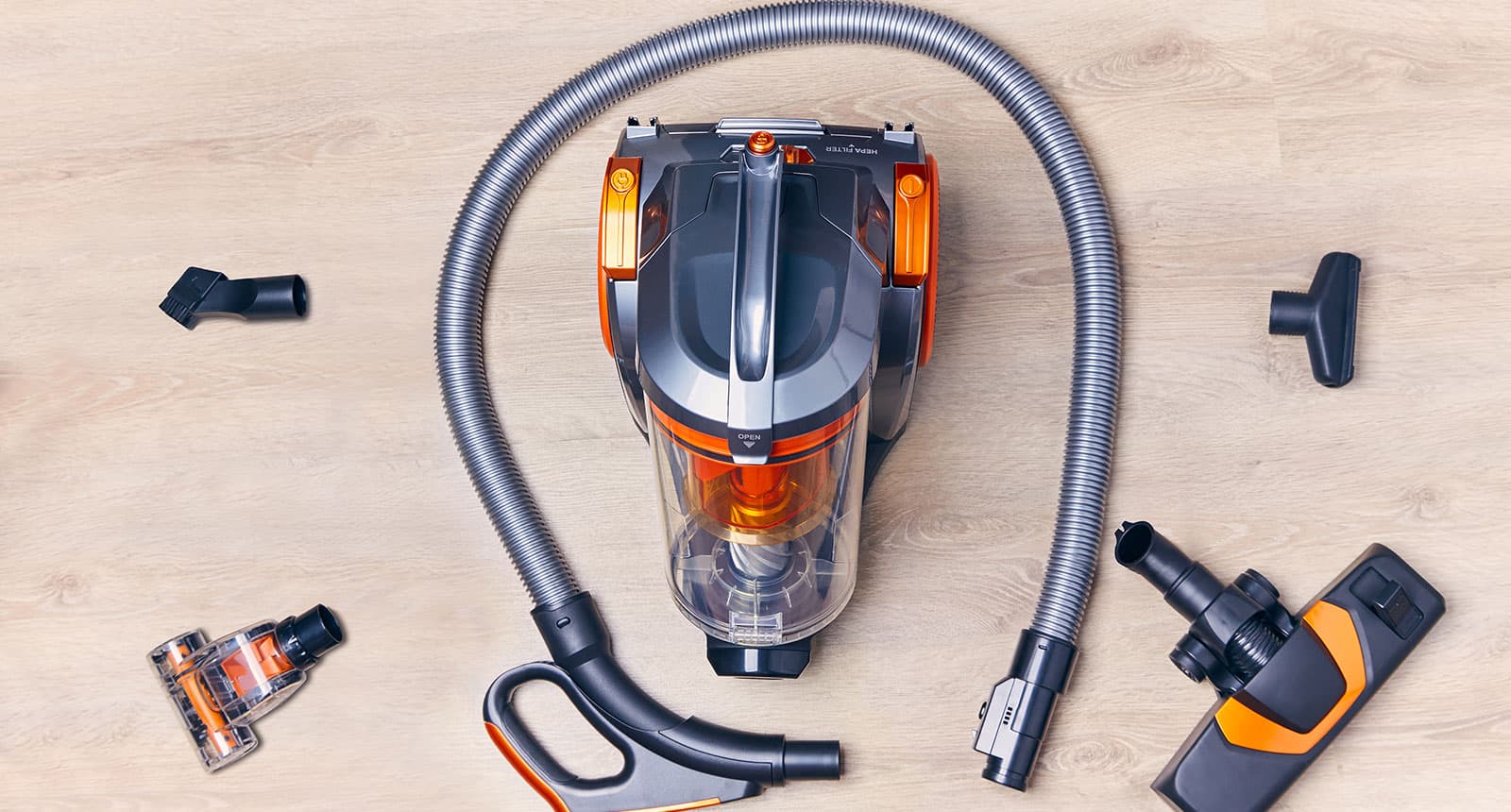 Step 9: Reassemble The Carpet Cleaner
After cleaning all the parts and allowing them adequate time to air-dry, it's finally time to put the machine back together. If you're confused about how to reassemble the pieces, make sure to consult the manual carefully. You don't want to risk breaking or shorting the unit.
Furthermore, remember to double-check that all the components are returned to their correct places. Once it's done, your cleaner can be put into storage and ready for the next use.
Here you'll find a visual demonstration on how to clean a carpet cleaning machine in minutes.
Tips For Cleaning Different Types Of Carpet Cleaners
Generally speaking, there're three main categories of carpet cleaners that you can find. Since these units aren't created equal, here are some proven tips to step up your carpet care game and keep each of these units in its proper working order.
Upright Carpet Cleaning Machine
Owning an upright carpet cleaner is super beneficial for homeowners with lots of large area rugs and wall-to-wall carpets. If you own this machine, flushing it with hot water prior to the basic cleaning steps is recommended for a better upkeep routine.
In particular, after having cleaned the targeted carpets, you should fill the water tank with hot water to flush the machine. This will help to rinse out the remaining dirty water and cleaning solution as well as eliminate any stuck-on debris that's lingering in the system.
Take an in-depth look at how the professional clean and maintain an upright carpet cleaner.
Portable Carpet Cleaning Machine
This type of handheld yet powerful carpet cleaner is well-suited for the quick removal of stains and spots on your carpet. Since these units are more compact and easily flexible around the house, cleaning them shouldn't be much of a hassle.
However, it's noteworthy that some portable models feature additional components like a float stack or suction gates. If you notice these parts on your machine, gently remove and rinse them under running water before replacing them like other parts.
If you own a portable carpet cleaner, this video is a must-see.
Canister Carpet Cleaning Machine
As its name suggests, this unit is distinguishable tank construction. Due to its different design, you'll find that there're many internal parts of the machine that also need to be detached and cleaned along with its external components.
Moreover, it's advisable that you check its filters and carefully remove the lint, hair, and debris. If there's a couple of routine upkeeps that you've missed and these filters are extremely dirty, gently rinse them in cool water to avoid damaging them.
How Often Should You Clean The Carpet Cleaner?
As a general rule, you should always flush and rinse the water tanks and hoses of your carpet cleaner after every use. This process is quite simple, yet more than often overlooked by many homeowners.
Plus, based on the traffic level that your carpets have to endure and how often you clean them using the appliance, you have the flexibility to give your machine a deep cleaning every 6-12 months.
Even if your cleaner is always in storage and is rarely used during the whole, it's still important to maintain an annual upkeep session so that you can rely on its functionality for years to come.
Carpet Cleaning Machine Maintenance Tips
In an attempt for you to enjoy a carefree life without having to worry about the messes and troubles that your carpet cleaner can bring, I've put together some tried-and-true tips to help you maximize your machine's upkeep routine.
1. Use the Recommended Cleaning Solution
While it could be tempting to go for other low-budget agents or create a homemade concoction, these solutions aren't the best way to clean your carpet. In addition, some manufacturers will void a warranty if you use the wrong type of cleaning agent.
Therefore, it's important that you always use a cleaning solution that's specifically designed to work with your carpet cleaner model. By using the right cleaner, you can expect great final results and minimize the risks of damages on both your carpet and appliance.
2. Always Add Defoamer
Often overlooked by many homeowners, defoamer turns out to be one of the key ingredients to restore a spotless carpet and allow your unit to run smoothly. This chemical works to keep the cleaning solution mixture and the soiled water from foaming when in use.
Ultimately, it's best that you add a bit of defoamer every time you wield the machine, especially if you own a portable or canister unit. This should ensure that the hose internal has a coating of defoamer.
While commercial defoamer is on the affordable side, it can save you replacing an entire cleaner motor in the long run, which is a significant benefit to consider.
3. Store It Inside
Your utility cabinet and storage closet are the best places where you can store your carpet cleaner. In general, indoor storage space is always preferable over outdoor areas.
When you store your machine outside in the winter, the changes in weather temperature overnight will freeze up the parts. Over a long period, you may have to face frozen solution tanks, damaged pumps, and even cracked connectors.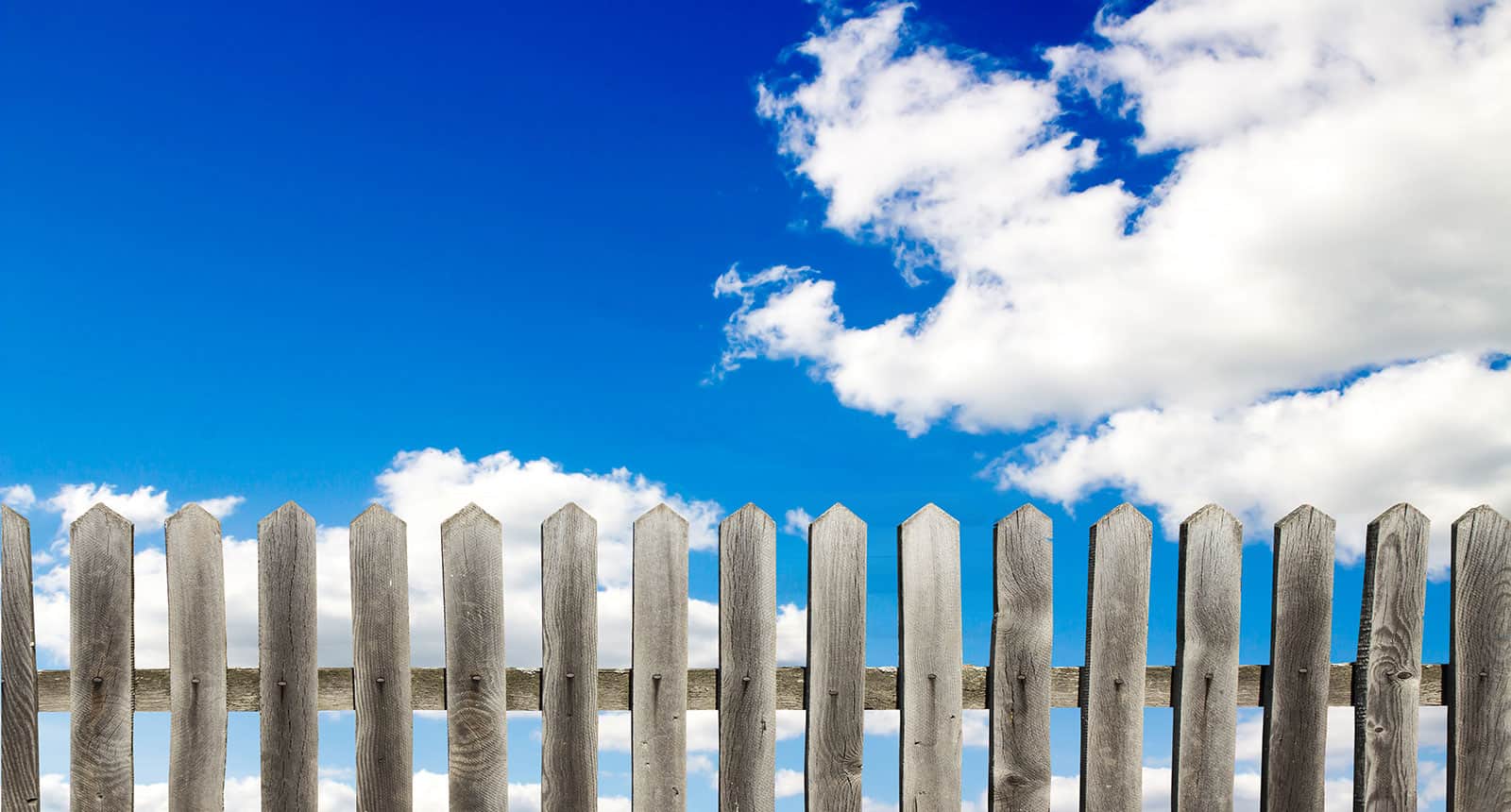 4. Get Your Unit Serviced Regularly
Undoubtedly, having a routine check-up and inspection professionally done by a workshop is essential to keep your machine in its top condition for a long time down the road. Based on how often you use it, get your carpet cleaner serviced roughly 1-2 times per year.
An annual check by a qualified engineer is certainly helpful to identify faults and malfunctions that may pose risks of fire. You can also prevent failures ahead of time, whereby ensures that the carpet cleaner functions properly when you need it most.
Frequently Asked Questions
If there's any doubt about how to clean your carpet cleaning machine, you ought to find the answer in the following list of common inquiries.
Additional Advice On Cleaning A Carpet Cleaner
It seems like you have all the things you need to know about cleaning a carpet cleaner on hand. While the procedure is quite simple and straightforward, don't forget to turn off the machine and unplug it before getting into the job. Regardless of what you do, safety always comes first.
On a side note, if you don't want to come in contact with the dirt and debris during the maintenance process, consider wearing a mask and gloves.
This is especially helpful if you have allergens or asthma. You don't want to risk triggering your disease while giving your carpet cleaner a TLC wipe. Hopefully, with these useful guides and tips, you can manage to restore your unit's former shine and smooth functionality easily.
That's enough on my share. If you still have questions regarding the chore, don't hesitate to leave it down below so we can discuss it together!