How to clean bathroom floors is a highly anticipated topic, as the areas are regarded as the house for tons of bacteria. Moreover, the bathroom is where you visit many times a day. If you leave your bathroom floors uncleaned (or not cleaned properly), you would introduce various microorganisms from the floor to your feet.
Besides bacteria, bathroom floors contain other contaminants that need to be addressed seriously, such as mold and stains caused by beauty and hair products. Cleaning grout lines and hard-to-reach corners is also essential.
Don't get frustrated at the work volume you have to deal with when cleaning the bathroom floors. This article will support you with all the best practices on how to deal with the task faster and more efficiently. Applying them will guarantee you less time scrubbing and more time with your loved ones.
Let's wait no more time and start making your bathroom floor sparkle again!
Behold The Dirty World Of Bathroom Floors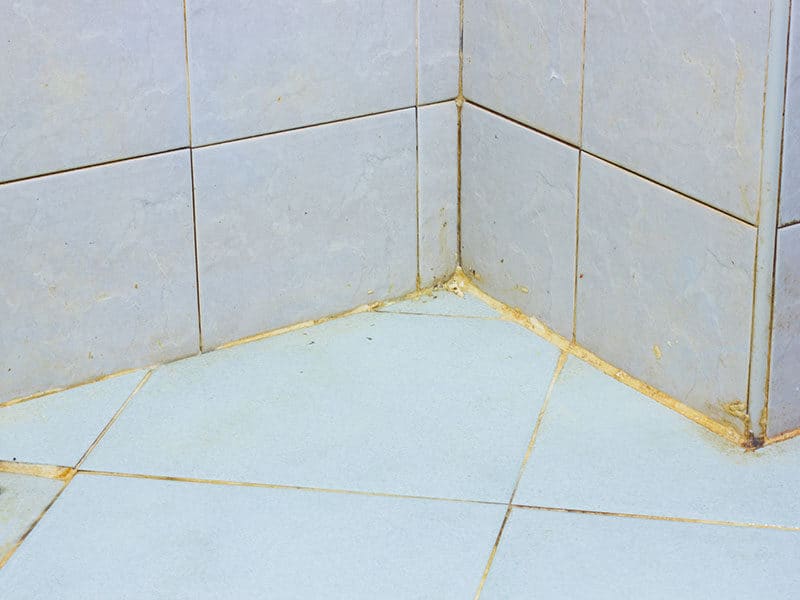 Do not be surprised at the lurking world of germs and bacteria that your bathroom contains. Unlike other rooms in the house, the bathroom needs special care and extra effort in keeping it clean, especially its floor.
According to The Sun newspaper, there are 764 bacteria per square inch on your bathroom floor, which is more than the toilet itself. In fact, the number of germs spotted on this surface fluctuates depending on your cleaning habits, your traffic level, and even how you deal with your toilet.
One harmful bacteria that is commonly found on your bathroom floor is staphylococcus. It causes skin infections, septicemia, and in some cases, pneumonia. E-coli is also a common bacteria on your bathroom floors, which is related to cramping and diarrhea.
Besides bacteria, contaminants on your bathroom floors also come from our damp mats and residue from beauty products. Your frequent visit to the bathroom and your hair shredding habit also introduce various dirt to the surface, making it the most popular playground for germs.
Therefore, never overlook the bathroom surface and make sure to clean it regularly. Otherwise, not only you but also your family members will suffer from diseases.
Five Familiar Materials For Bathroom Floors
Although the overall cleaning process for bathroom floors is pretty fixed, there are still minor adjustments, as well as precautions, for different flooring materials. Thus, the following part will help you learn about the top five bathroom floor materials.
Option #1: Porcelain/ Ceramic Tiles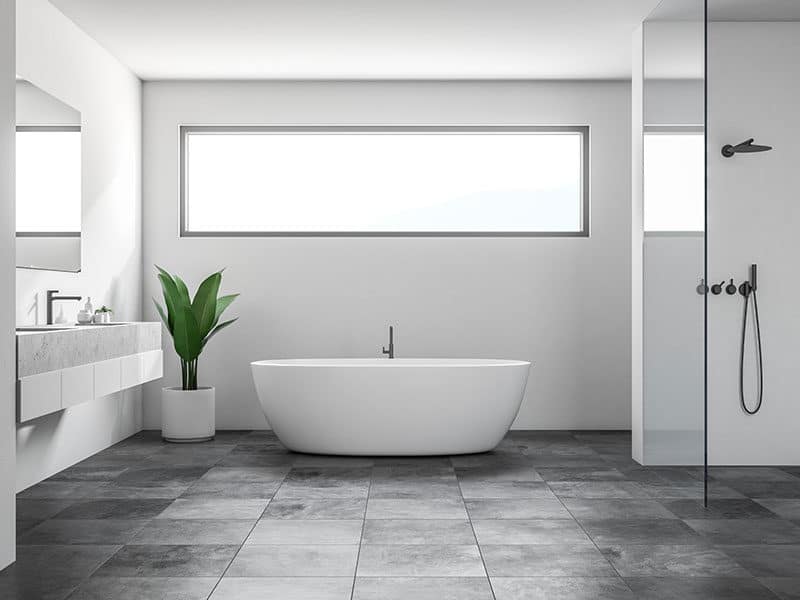 If I had to use three adjectives to describe how wonderful porcelain tiles are, I would choose: aesthetic, cost-effective, and water-repellant. This material is literally the best of both worlds, as it possesses the solid, textured feeling of natural stones, and the reasonable cost and waterproof trait of vinyl flooring.
In fact, porcelain and ceramic tiles have a slight difference, which is the water absorption rate. According to the Porcelain Tile Certification Agency (PTCA), tiles having a water absorption rate below 0.5 percent are labeled as "porcelain".
This low absorption rate guarantees that the tiles are virtually impervious to prolonged water exposure. In this sense, porcelain tiles are more premium than the ceramic counterparts, making them the best candidate for flooring bathrooms. Thus, cleaning porcelain tiles requires more distinct methods.
Both porcelain and ceramic tiles are diverse in styles and shapes, allowing you to design your dream bathroom floor. You can find ceramic tiles whose shape varies from square to hexagonal. There are even ceramic tiles mimicking the appearance of stone or wood.
However, one drawback of porcelain/ ceramic tiles is the cold feel they bring to your feet. Therefore, consider installing radiant or heated tiles underneath to solve the issue.
Option #2: Natural Stones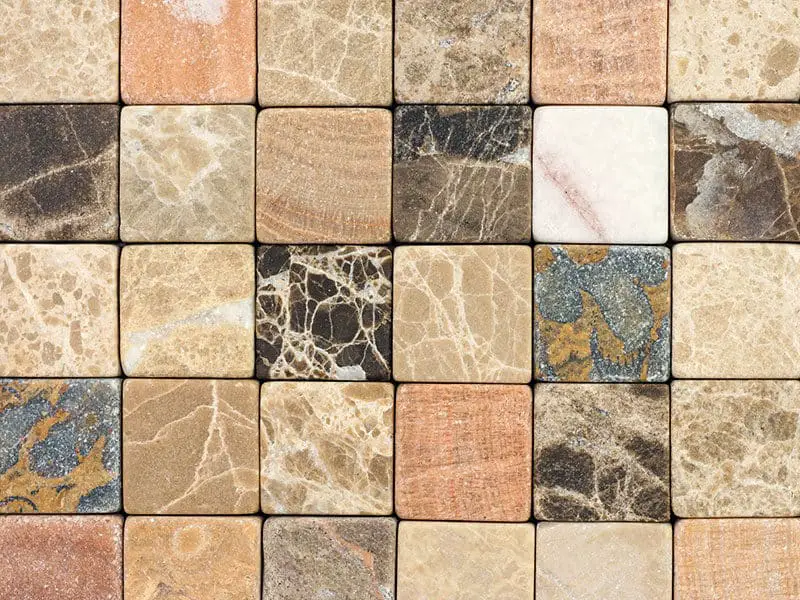 Natural stones are an exceptional choice for bathroom flooring, owing to their luxurious vibe. This category includes granite, limestone, marble, and other flooring options. Among these choices, cleaning marble floors might demand more elaborate tips and tricks.
Despite the high price tag, natural stones are durable, tough, and visually pleasing. They can also be resold at a very high value.
Similar to porcelain/ ceramic tiles, natural stones are cold and quite slippery. Installing heated tiles underneath will cope with the cold problem. Regarding the slip factor, choose natural stones with textures (either naturally or done with sandblasting).
Option #3: Engineered Wood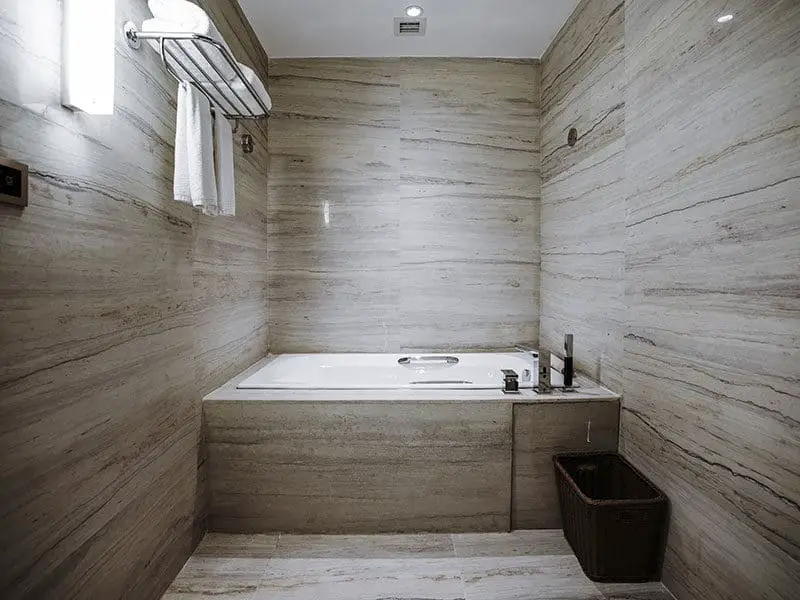 Engineered wood is reputed for its dimensional stability under moist conditions. There are two vital parts to this type of flooring materials. The upper layer is an authentic hardwood veneer, which is responsible for the natural wood-like appearance. The underneath layer is the plywood base to endure moisture.
If you are a fan of wood materials, choosing engineered wood is the best option for your bathroom floors. However, be aware that over time, your wooden floors will be damaged due to the constant damage from water, regardless of how cautious you are.
Option #4: Laminate Flooring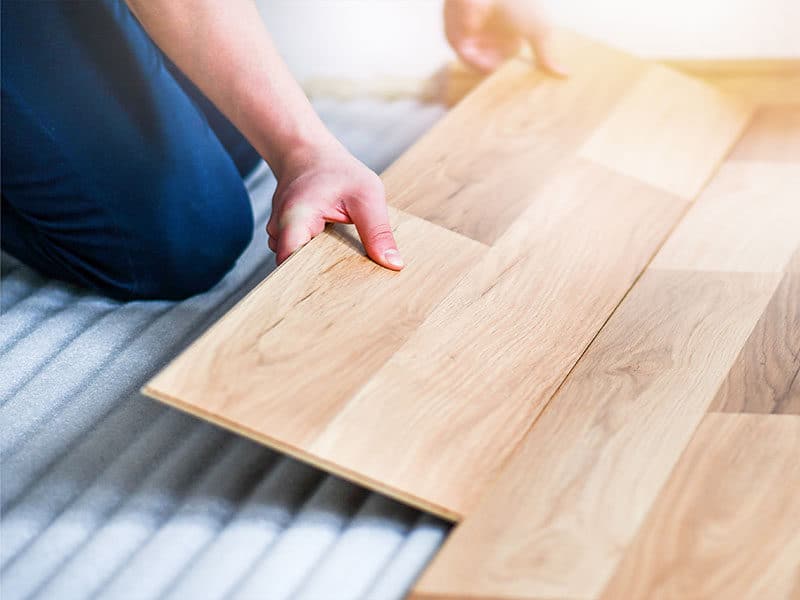 Laminate is another wood flooring for you to make your bathroom cozier. On top of the laminate flooring is a wear layer that guarantees over 30 years of floor life. Underneath that clear coat is the laminate plank itself with the picture of cherry, slate, oak, or any other type of floorings.
Like other wood types, you must protect laminate flooring very carefully, as its last layer still contains a wood chip base. This base would expand and bubble if exposed to high moisture levels. 100-percent water-repellant laminate flooring is not yet a reality, although many manufacturers are trying to bring the idea to fruition.
Cleaning this flooring material is straightforward, as it involves mainly homemade laminate floor cleaners that you can formulate on your own.
Option #5: Vinyl Flooring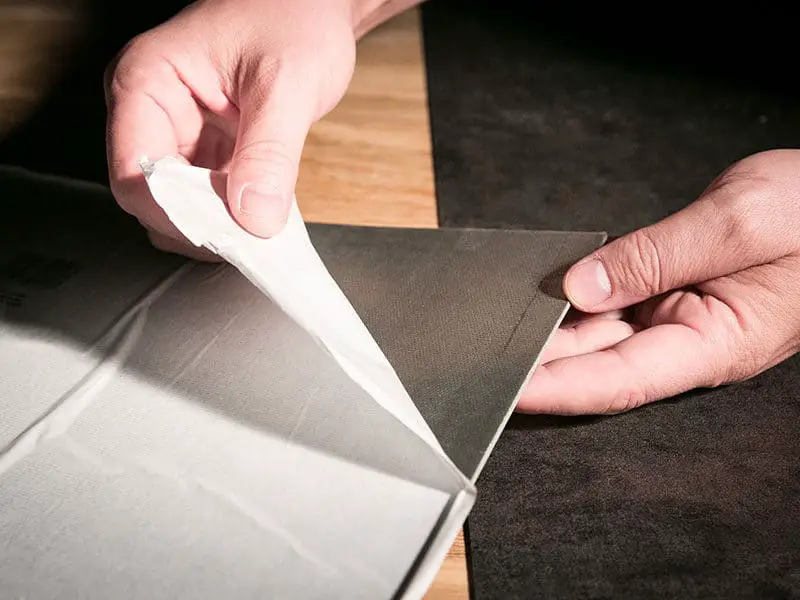 Vinyl flooring applied for bathrooms has been around for decades with growing popularity. You will have three options with vinyl flooring, which are sheet, tile, and plank. Among them, sheet vinyl flooring is the optimal selection, as it can endure extreme water amounts, and its installation requires little to zero seams.
One additional factor that makes vinyl flooring in bathrooms so widespread is that you can do it yourself. Plus, there is a whole world of styles available for you to choose.
Bathroom Floors Cleaning: Overall Guide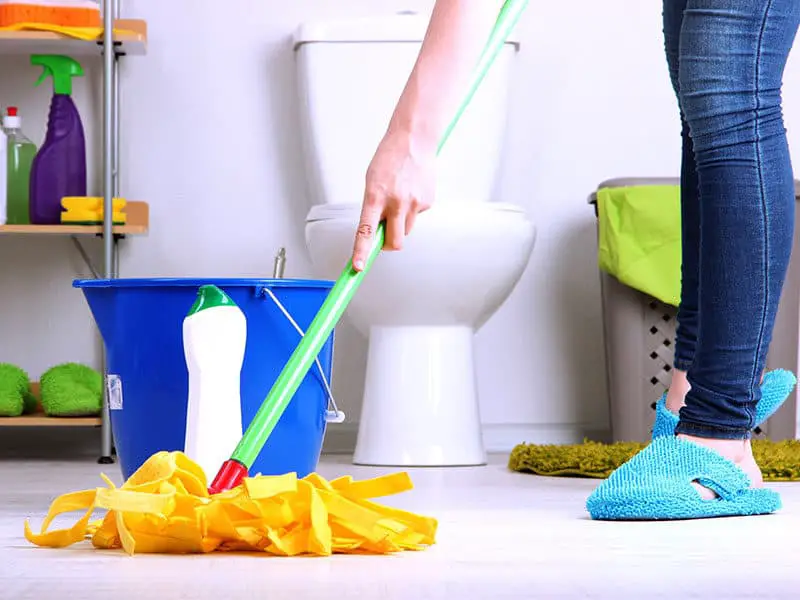 How to clean bathroom floors shall be thoroughly discussed in this following section. I will outline five sequential steps for you to follow more easily.
Step #1: Move Objects Off The Floor
Before cleaning the bathroom floor (or any type of floor), you must clear the area first. By that, I mean removing all moveable objects out of the floor surface, such as trash cans, stools, and other items. This preparation will not only allow you to move more freely during the process but also provide you plenty of room to clean the area.
In case you place some mats in the bathroom, make sure to give them a proper wash in the washer once a week. You can also scrub them manually with detergent and rinse them carefully. After that, hang them up for drying.
Step #2: Remove Dirt And Debris From The Floor Surface
You may think it is high time to apply cleaners. Unfortunately, there is still one more thing to prepare to guarantee a smooth cleaning experience. You need to pick up all the loose dirt and debris first. Otherwise, you will see them floating around and block the drain mouth when you are trying to rinse off the cleaners with water.
Simply remove them by using a broom. Sweep along the room edges and pay attention to the nooks and crannies surrounding your toilet base, as these are the common places for dust to build up. Use a damp paper towel to pick up the dust pile. Use one hand to hold the paper, scoop up the dust pile, and put it in a trash can.
It is acceptable to collect the dust pile by using a dustpan and throw it away into the trash.
You can also utilize a vacuum machine, as long as the floor is completely dry and your bathroom is huge. It is difficult to move the vacuum around in a small bathroom. Thus, consider carefully before utilizing this cleaning machine.
If there is only miniature dirt and no significant debris, it is acceptable to rinse everything with your showerhead. For more efficiency, make sure to aim the water at corners and direct the flow towards the drain mouth.
Step #3: Apply The Selected Cleaning Agent To The Floor
To carry out this step, you will need your desired cleaner, a bucket, and a cleaning mop. You can refer to my list of potential cleaning agents mentioned above.
Start off by filling your bucket with warm water. The bucket should be big enough to contain one gallon of liquid. Ideally, the water level is around 3/4 of the way. After that, combine the selected cleaning substance into the liquid and mix it gently.
If you choose a commercial floor cleaner, make sure to follow the manufacturer's instructions on the appropriate amount, which is usually measured in capfuls. You can confidently select one of the following all-purpose floor cleaners, such as Mop & Glo, Pledge, Rejuvenate, and Aunt Fannies's.
Read the label carefully to consider whether it fits your floor materials. For example, if you have natural stones on your bathroom floors, stay away from acidic cleaners.
After applying the solution to the bathroom floor, work the entire surface by using a mop to spread the chemical out evenly. A push broom is also a great alternative to the mop. You can even utilize a small scrub brush for small bathrooms.
Step #4: Rinse The Bathroom Floor
After putting in the action with sweeping and scrubbing, it is high time to rinse the entire bathroom floor with clean water from your showerhead. A squeegee is a brilliant idea for directing the water down the drain mouth.
However, if you do not have such equipment, you can give your mop a try to wring out water. It is highly recommended to use a spin mop, owing to its better efficiency in cleaning out surplus water.
Step #5: Dry The Bathroom Floor Thoroughly
The final step involves drying out your bathroom floor. A wet floor would provide favorable conditions for mold and mildew to grow. Therefore, this last step in the sequence is important.
Like drying other objects, you can rely on a clean towel or a cloth piece. Wipe the entire floor surface carefully, with special attention to grout lines and corners.
One helpful tip is to lay a large towel and dry the floor by moving it around with one of your feet. This practice allows you to stay in good posture instead of crouching down and drying everything with your hands and knees. Make sure to stay balanced during the process. You may need two towels if your bathroom is spacious.
Another essential remark is to start at the bathroom's far end areas and work your way towards the door. Once you finish drying the floor, you can simply exit the bathroom without stepping your feet on the clean floor again.
Bathroom Floor Cleaning: Utilizing Effective Cleaning Substances
Removing stains from any surface, including bathroom floors, is always a difficult task. Fortunately, I have three helpful suggestions that might support you with just that.
Item #1: Use Bleach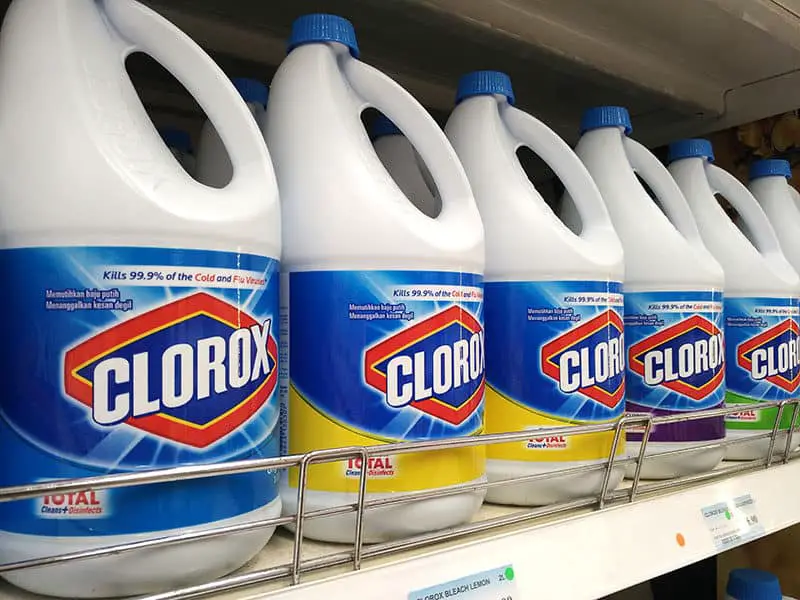 Combining bleach with water at a 3:1 ratio in a spray bottle generates an effective solution for cleaning bathroom floors. Consider your bathroom size to formulate enough solutions for the task. After mixing gently, spray the cleaner directly on the bathroom floor to form a thin layer. Let the solution sit there for a few minutes.
Then, use your showerhead to rinse the floor. To remove all chemical residue, utilize a damp cloth to wash them away. Ultimately, leave your bathroom floor to dry on itself.
However, be aware that bleach can generate toxic fumes. Thus, it is essential to open the bathroom door for better ventilation and fume build-up prevention. Also, wear gloves to avoid bleach contacting your skin.
Item #2: Use Ammonia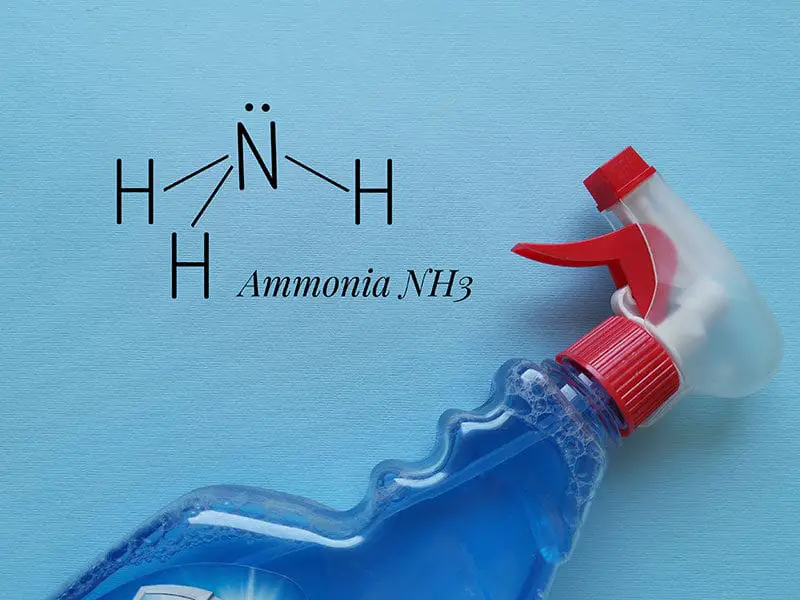 Ammonia is very effective in eradicating mold and mildew stains clinging to your bathroom floor. The effective practice of using ammonia is to mix the substance with water at a 1:2 ratio. Fill the mixture in a spray bottle.
After that, apply a similar method of using bleach to your bathroom floors via spraying, letting it sit there for one hour, and wiping the floor with a soft rag.
Similar to bleach, ammonia also releases noxious fumes that pose serious irritation to your nose, eyes, and skin. Therefore, make sure to keep your bathroom well-ventilated by opening the door. Wearing gloves is also highly advised.
One safety precaution is to avoid mixing bleach with ammonia, as the mixture's fumes are extremely dangerous to your respiratory system.
Item #3: Use White Vinegar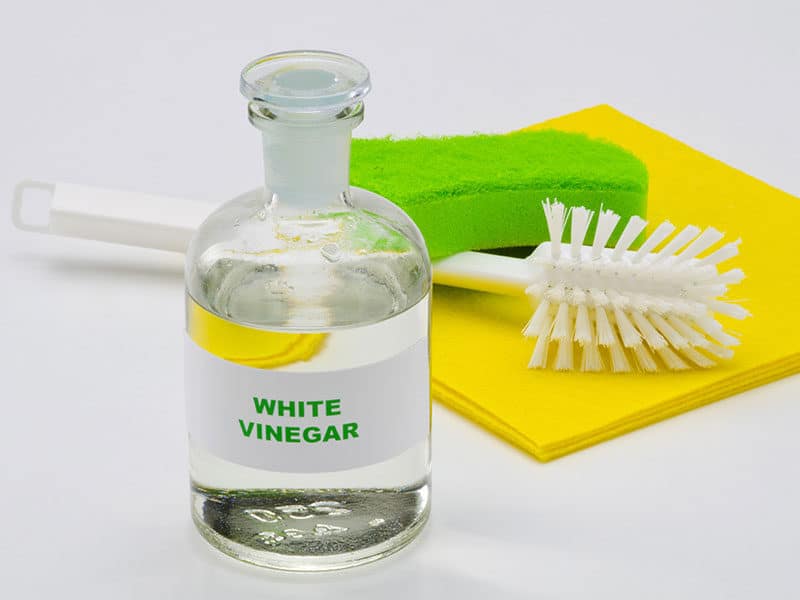 One of the most typical cleaning ingredients that you can find around the house is white vinegar. You can apply this natural substance to almost every cleaning task. Vinegar is especially effective with bathroom floors, owing to its bipolar trait. By that, I mean the hydrophobic end can stick to oily stains and, when removed, will clean the stains.
Let's begin by formulating the cleaning mixture by combining equal parts of distilled vinegar and water. Then, dip a rag into the newly mixed solution and scrub the entire floor until all is clean. Finally, allow your bathroom floor to dry on itself.
Item #4: Use Lemon Juice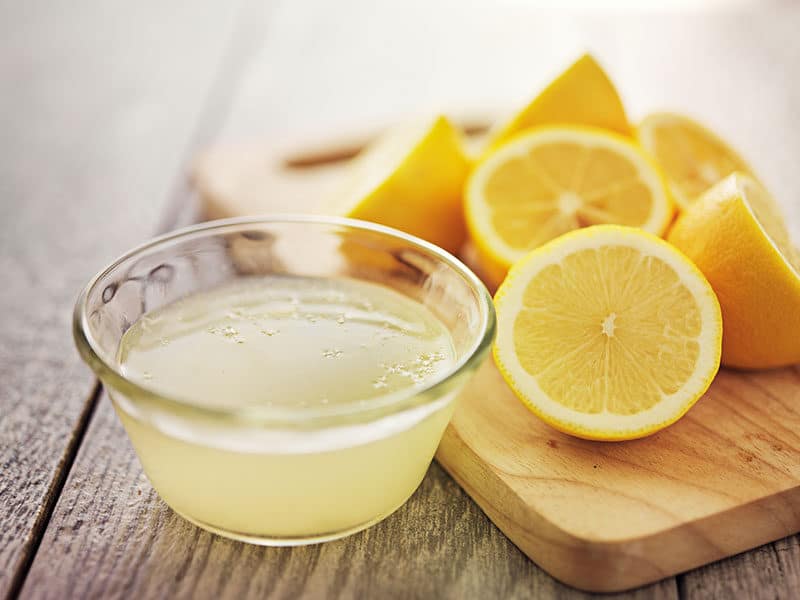 Despite being a weak acid, lemon juice is still a potential candidate for bathroom floor cleaning. It is straightforward to apply this solution to the surface.
To do that, fill lemon juice into a spray bottle by squeezing the lemon halves. You can sprinkle salt (or baking soda) on the contaminated spots found on the bathroom floor. Then, spray the lemon juice directly on the bathroom tiles and wipe it away by using a damp rag.
If you do not have a spray bottle, simply soak your rag with lemon juice and work it directly on the bathroom floor. After that, rinse the entire bathroom surface with warm water.
Refrain from using this acidic solution onto the bathroom floor with natural stones, as it will etch the flooring surface and cause permanent damages.
Here is a video clip illustrating the bathroom floor cleaning process by using lemon juice:
Item #5: Use Baking Soda And Hydrogen Peroxide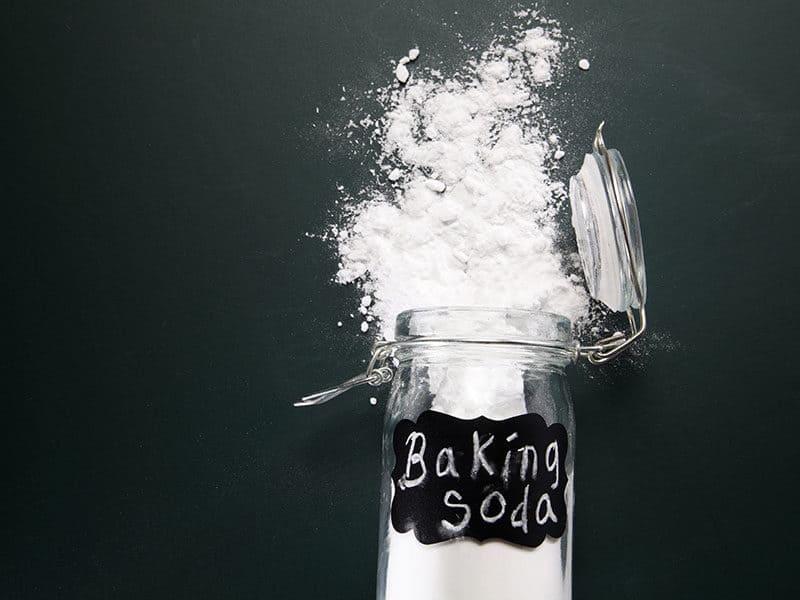 As usual, baking soda and hydrogen peroxide are two effective substances in cleaning almost anything, including your bathroom floor.
Start off by preparing a spray bottle. After that, take one cup of baking soda and mix it with half a cup of hydrogen peroxide. Make sure to mix the content well. Then, spray the newly-made solution on the bathroom floor and let it stay there for around 10 minutes. Finally, wipe off the surface with a soft, damp rag and leave the floor to dry.
Item #6: Use Steam Cleaners
Following certain steam cleaning tips would guarantee you an effective deep clean of your bathroom floor. This method is also simple to carry out. All there is to do is fill up the machine's water tank and wait for it to heat up. After that, push or pull the machine on the floor and let the heated steam do its job in blasting off bacteria, mold, and grime.
Item #7: Use All-Purpose Cleaners
Besides cleaners found around the house, you can also purchase all-purpose cleaning products. Each manufacturer has its own instructions. Therefore, if you stick with this commercial category, make sure to read the label thoroughly.
There is a general rule to apply all-purpose cleaners on your bathroom floors. Simply spray a small amount of the substance on the bathroom surface and wipe it clean with a dry cloth.
If you find the above practice is quite time-consuming, you can try this method. Fill one gallon of warm water into your mop bucket. Then, add three capfuls of your all-purpose cleaners into the liquid and mix gently. After that, dip the mop into the solution and start wiping the floor from the far end towards the door.
Wring the mop several times to make sure you spread the solution evenly across the bathroom surface. Do not forget corners, as dirt tends to build up in those spots.
Finally, use a towel to dry clean your floor and prevent accidental falls.
Bathroom Floor Cleaning: Sanitizing Grout Lines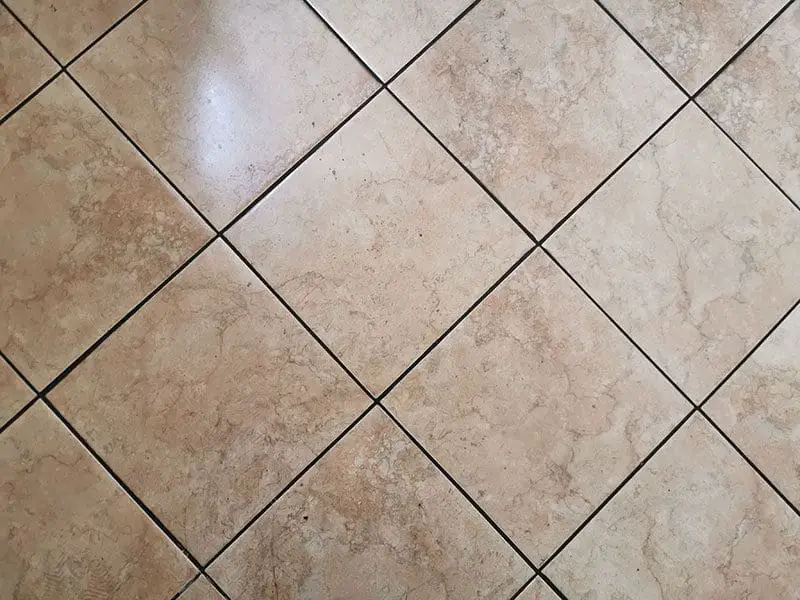 Improper care of grout lines would make all your cleaning efforts so far become futile, as the concentration level of grime and bacteria in these areas is very high. Thus, to make your cleaning experience more worthwhile, I have prepared some tips and tricks for sanitizing grout lines.
1. Essential Cleaners For Cleaning Grout Lines
There are three common products that are suitable for eradicating bacteria concentrated in the grout lines. They are bleach, baking soda, and white vinegar. These tile and grout cleaners comprise common substances found around your house.
2. General Practice On Cleaning Grout Lines
A typical practice is to combine the cleaner with warm water in equal parts. After that, apply a generous amount of the solution to the grout lines by using a stiff brush. Then, let the chemical do its job for about 10 minutes. Finally, wipe away the cleaner by using a clean sponge.
Frequently Asked Questions On How To Clean Bathroom Floors
This section will focus on decode all your frequently asked questions about the topic of bathroom floor cleaning.
Essential Advice On How To Clean Bathroom Floors
No matter what cleaner you choose and what method you apply, you should always remember to clean your bathroom floors regularly. Consistency matters!
This article has served you with everything there is to know about how to clean bathroom floors. Do you find this content useful? Are there any methods that you think I have missed out on? Drop a comment in the following section to let me know.