The bathroom, in particular the shower floors, will be one of the toughest cleaning tasks anyone has in their chores. It takes more time to get the stains off the floor and to lighten up the floors like new.
Regardless of how you think it's clean, the floor and walls soon have soap, mildew, and hard water stains from mineral deposits that begin to reveal their build-up. The shower floor in bathrooms is one of the most often used areas, and they are most susceptible to grime and dirt.
This post will show how to clean the bathroom floor, remove water stains, grime, and hard water deposits. Soon you will have the right choice for your place.
Ranking down from the top, you should recognize the main types of shower floors since the scrubbing process is biased directly to the shower bases. Next is about the stain elements, which normally appear in your bathrooms? which factors are the toughest?
Soon, you have all the clues to do the mixtures, from vinegar to bleach or other chemical cleaners based on the stain's characters, hard watermarks, or mold elements. After that, you can start addressing cleaners' efficiency and damage; for example, check the surfaces that the mold and mildew cleaners can apply.
The way you tackle reflects how deep a cleaner is and which method to apply. With the cleaning recipes from the stain removal section, your shower is spotless and much less costly.
That's all for the structure. Join me in the below instructions with detailed information and notes waiting for you to list down. You are so close to the step-by-step cleaning guides; move on!
So, Which Is the True SIGNAL?
While you want to keep the shower floors as tidy and clean as possible with the closets, we don't worry as much as we should about the tiles. If you start feeling slippery and slick on the shower floor, it is likely a call for cleaning up.
Showers can breed the ground for mold, other fungi, and foot infections. Consequently, the mold and mildew frequently build up after showering onto the grouts of ceramic tiles.
You'd had better protect your feet from potential infections. If you have trouble keeping the regular airing scheme out and wiping it down, you should deep clean your shower floor monthly.
Even it's a real long time since your last touch to the floor; you can properly sort things out with the suggestions from this video about deep-scrubbing the floor. Hang in there; I will give you right below all the clues.
Get Started With The FLOOR TYPES
Your shower floor cleaning depends on the material from which it is produced. No matter what you call it, the shower base is the basis for your shower and assures water is dropped into the drain and not into your floorboards or basement.
Do you want to consider the ease of maintenance, reliability, and costs before you decide? For each form of the shower floor, feel free to read on for detailed recommendations.
Tile Shower Floor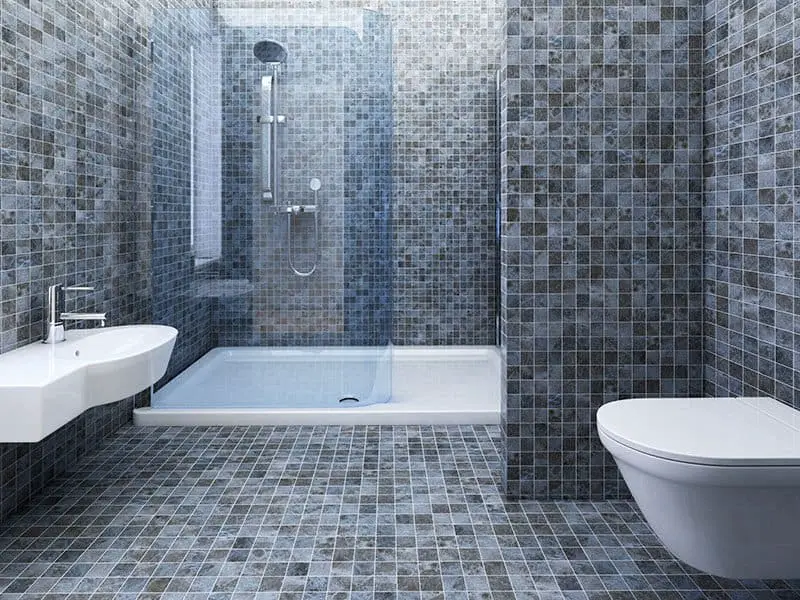 You can choose to tile the shower floor matching the walls or the floor tile in your bathroom. Because people shower on a wet floor, the surface's texture should make sure it does not present a slippage danger.
Base System Tile
A ready-to-floor tile pan can have chrome drains and typically consist of plastic composite or fiberglass. The kits can be fitted with a waterproof epoxy that adheres to tiles, the pan's base, and its sides.
The Concrete Tile
Since either grout and tile cannot be water-resistant, a waterproof substance would usually set and coat the tiles again. The complete regulation of appearance, size, and form will profit you from this solution.
Some coatings can help save grout, but they are more likely to rust and need high maintenance in a high-use area like the bathroom. Tiling can be a safer option with not much grouting. Still, to prolong the quality and aesthetic value of your shower floor, you should opt for the top-chosen tile and grout cleaners.
Here you learn how to remove soap from the tile display.
Apply one of several mild solutions for cleaning
A handy scrubbing pad or sponge
A small elbow grease
You can make your non-toxic cleaner by combining baking soda and vinegar into a paste if you do not have a household cleaner or if you want something with a lesser amount of chemicals.
Then use a soft sponge to apply the mixture; after that, wait about half an hour. Spread the surface in a circular motion with 100 percent warm vinegar for removal. Take a hot shower first, especially in advanced soap situations.
The moisture ad heat would make the nasty nuisance more responsive. Furthermore, you can first target large jobs with a plastic knife to scrape thick accumulations.
Not even the concrete tile base, you need to prepare yourself the hacks of cleaning concrete floor sure you will have things solved with ease, fast is the next criteria.
Molded Stone Floor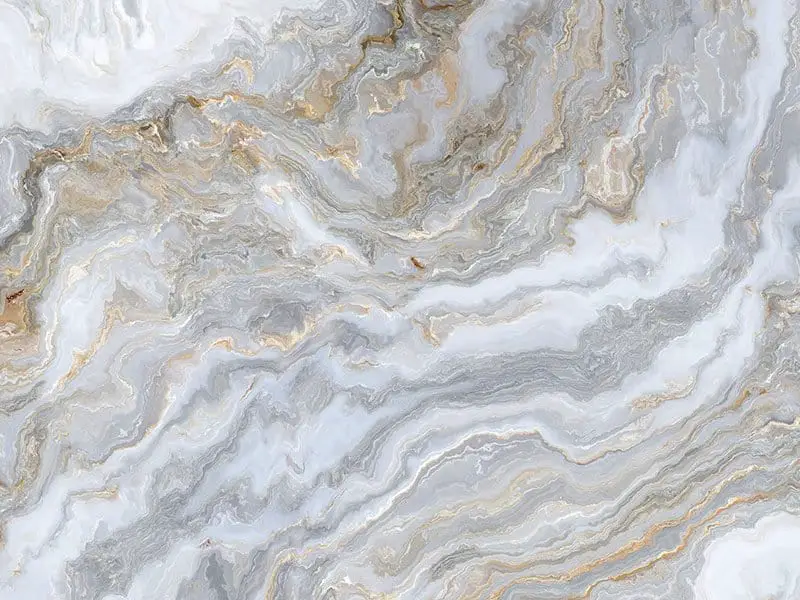 Another high-end, stylish option is available with molded stone shower pans. They are typically made from synthetic plastic and natural stone, which combines durability and luxury.
The high-quality molded stone should be easy to maintain and resist threats such as mold and mildew. They also need no grout that can become a cleaning issue.
Soap scum penetrates naturally more than porcelain or ceramic shower tiles into the natural stone and absorbs soap lather and minerals. It is best to avoid soap scum if you have a natural stone shower, granite, travertine, limestone, or marble.
After every use, wipe your shower down with a towel.
Use a squeegee to remove the clinging water from surfaces and drain.
Regularly seal and reseal again.
Whenever soap scum from a natural stone shower is necessary, you can search for nonacidic alternatives. Special pH-neutral cleaning products are essential for any form of stone. Mix equal parts of water with rubbing alcohol for a homemade, non-toxic alternative or even vodka, my dear!
Go through the tips to work with marble floors for the fresher like you!
Acrylic Floor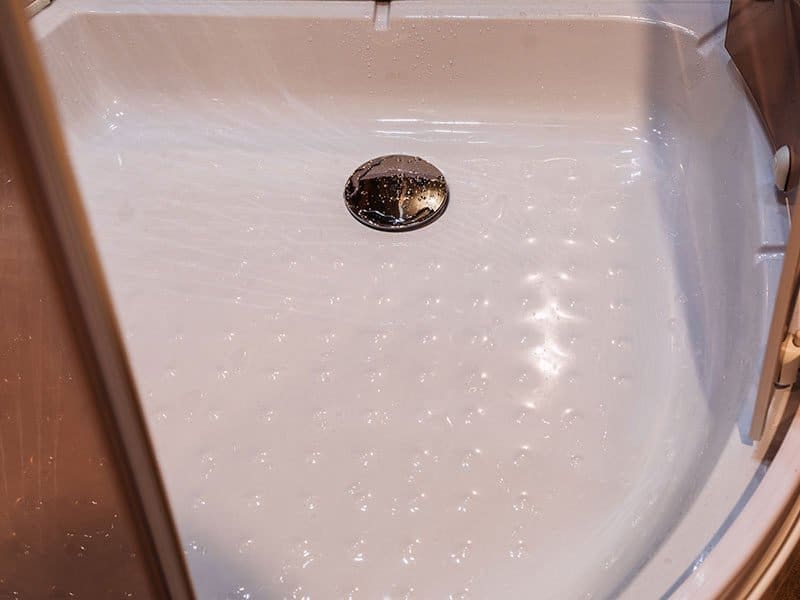 The acrylic floor comes in many sizes and colors; however, the main choices are white, black, and grey. You may also order customized pans that suit non-standard areas or match certain shades.
Some advantages of acrylic shower bases include simple cleaning and maintenance with a relatively low cost. They're not as likely to break as a tile since they come in one piece.
Fiberglass Floor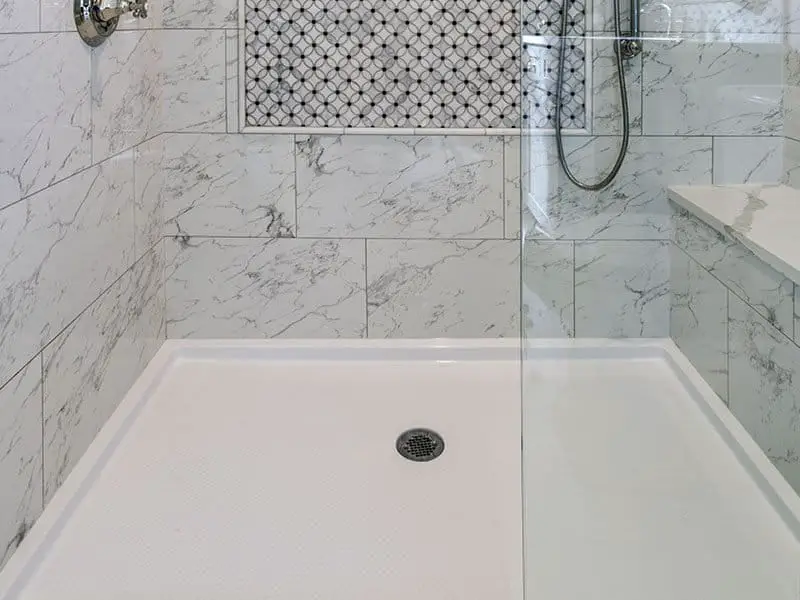 Fiberglass shower floors can be found off-shelf, makes them an appealing option for many applications. Even if you wash your bathroom daily, the mineral deposits of water can build up over time. Of course, low-rate fiberglass tends to stain fast.
You can find higher standard fiberglass and composite shower bases, which reduces the stain covering, but by then, the cost is close to acrylic or tile shower pans.
Using a non-abrasive cleanser such as a bathroom cleaner, pine oil, or soft baking soda solution provides a gentle grit and reduces elbow grease requirements. However, attempts to extract soap scum may harm the fiberglass or acrylic surfaces because you use abrasive solutions and abrasive scrubbing pads.
Let's clean the floor with acidic chemicals or consider acrylic or a fiberglass shower pan when you want other organic cleaner alternatives. There still have many modern types of flooring bases out there. Stay tuned and find out the one that is named as the best flooring for your bathrooms!
Check The Stains & Pick Cleaning Method
Before sinking in and scrubbing the shower floors, you should know correctly about stains and the cleaners. To remove hard water, soap scum, and mildews from the ground with the lowest possible damage and fatigue potential.
Different stains need different chemical products and tools for cleaning. It is important to know which solutions to use for types of soil and surfaces.
Main Stain Types
You will find in the bathroom three main elements: soap scum, mildew & mold, and hard water.
Soap Scum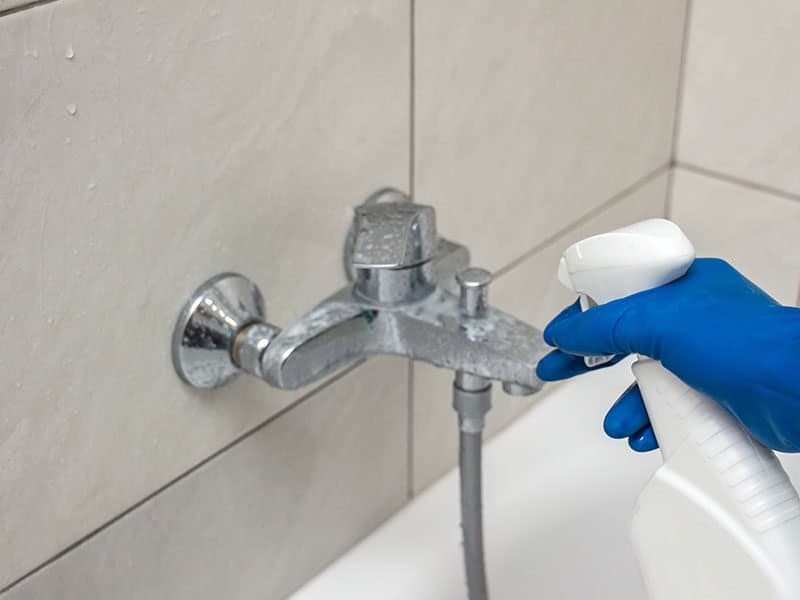 Soap scum is a waxy crusty film created when hard water, calcium, and magnesium chemicals are mixed with soap. The textured nature of scum also contributes to body oils, trapping bacteria, and dead skin cells, giving it a slimmer and a 3D-like feeling than just hard water.
Mold & Mildew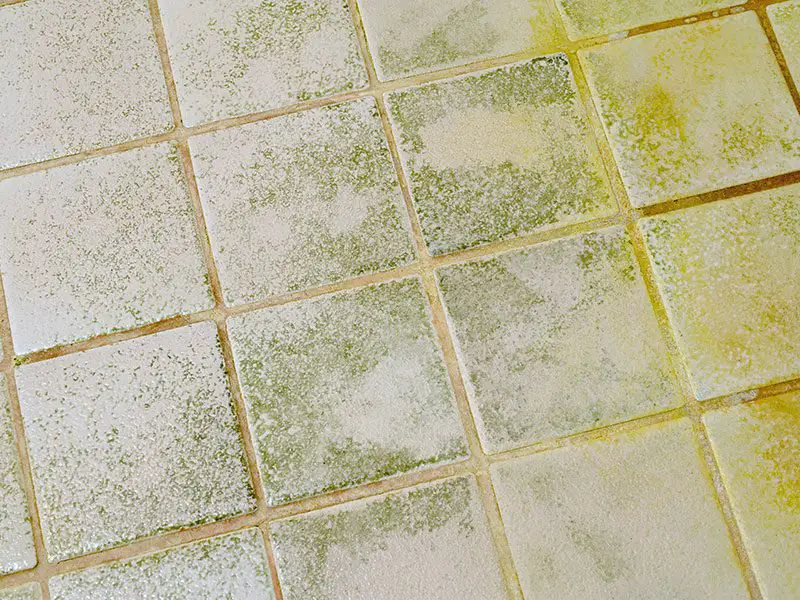 The mildew and mold are slimy on the surface, usually green, black, or pink, with colorful stains underneath. They develop where moisture is most long in the shower, including the unsealed grout lines which absorb water.
You can check out here the hacks to whiten up the unsealed grout. No more sticky bacteria and soil, no more allergic or even asthma!
Hard Water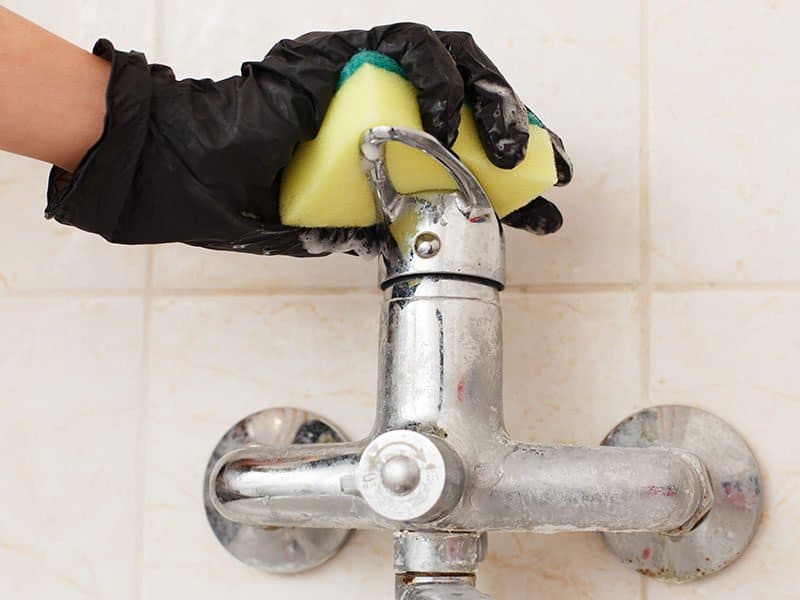 Hard water, commonly in dried water droplets and drip patterns, is chalky white magnesium and calcium deposits on tub rings and shower glass. Red and green rust stains are also part of hard water because the iron causing these elements is an additional common chemical.
Main Cleaning Methods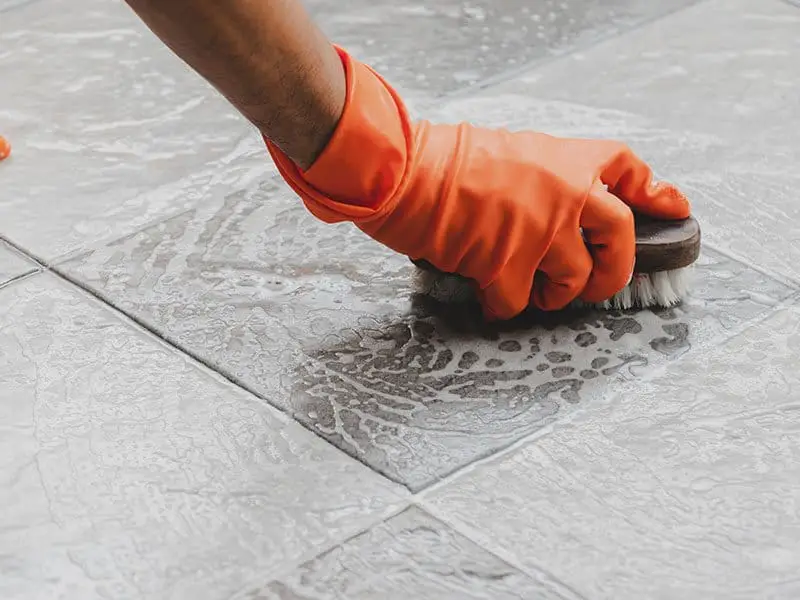 Next, take some time to choose the right cleaner and cleaning option to prevent surface damage, fatigue, and unnecessary surface wear.
Clean Soap Scum
Soap scum reacts well to acids, much like hard water, but all the soils stuck in the scum should be washed through with degreasers and detergents. When you clean the soap scum with acids like vinegar but not adding detergents such as dish soap, it can result in the needless elbow grease and weak removal.
Another option is that you could take the cleaners for soap scum to clean the places. All you need to do is find a glove and quickly get things done!
Clean Mold & Mildew
To temporarily clean the stains, the mildew and mold require an oxidizer to whiten. Bleach or hydrogen peroxides such as Tilex or Lysol Power & Free help purify showers but are short-lived.
As the mold grows in the infected grout and continues spreading to the surface until the flow of water is re-scelled. Oxidizers such as bleach are unnecessary for rust and iron deposits as they make rusting stains more dynamic and difficult to remove.
Clean Hard Water
All acid dissolves in hard water minerals such as magnesium, calcium, and iron. Select the mildest possible acid, which still produces quality results, for the shower surfaces and your health.
The cleaners powdered Oxalic acid is very healthy and reliable. They offer a solid but still gentle scrubbing pressure on the surface.
Mix The Right Shower Cleaner
Let's get through the preferred mixtures to clean the ceramic tile, glass, and stone shower that look best at the enclosures and simplify weekly cleaning.
Lemon Juice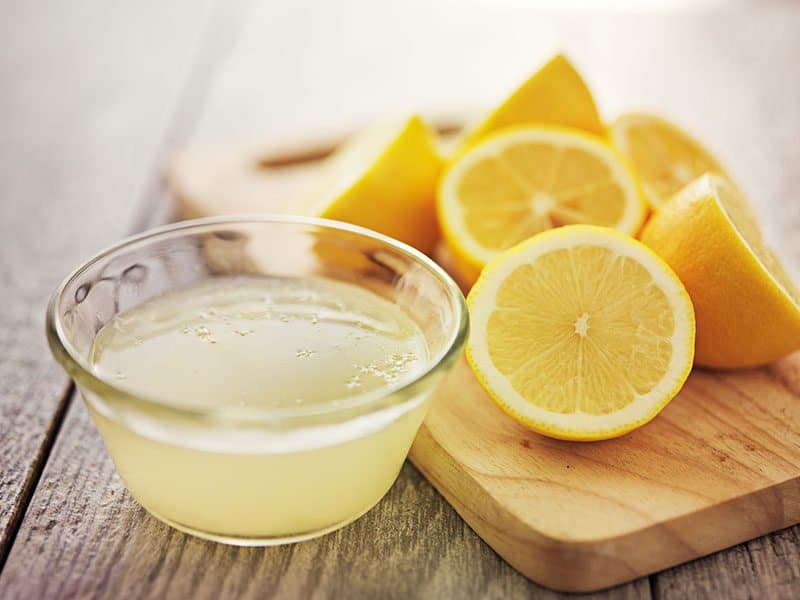 If you leaked in your shower recently, rust stains could be on the ground. Use lemon juice for rust stains. Add the juice directly to the molds and cover with a sufficient amount.
Rinse and clean the area with a sponge after a few hours. Water is to neutralize the juice acid for a moment. You can also build a lemon juice paste and baking soda for extra tough stains.
Vinegar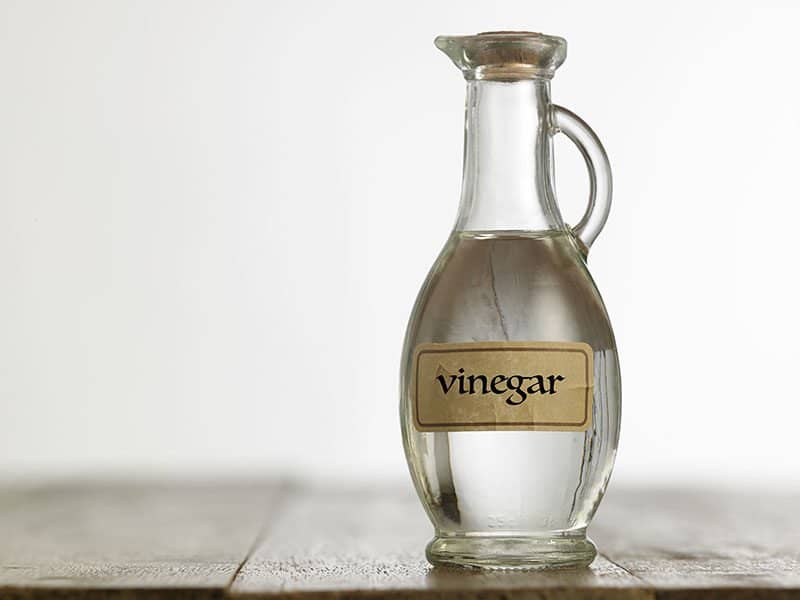 Often the watermarks and soap scum are hard to get off and make the floor look dirty. You can cut through the grime quickly if there is white vinegar in the pantry. It is excellent to remove oils and grease because of the acid in vinegar.
Give the stains a generous amount of vinegar and let them rest for a few minutes. Then use a sponge or a brush to scrub off the marks.
Baking Soda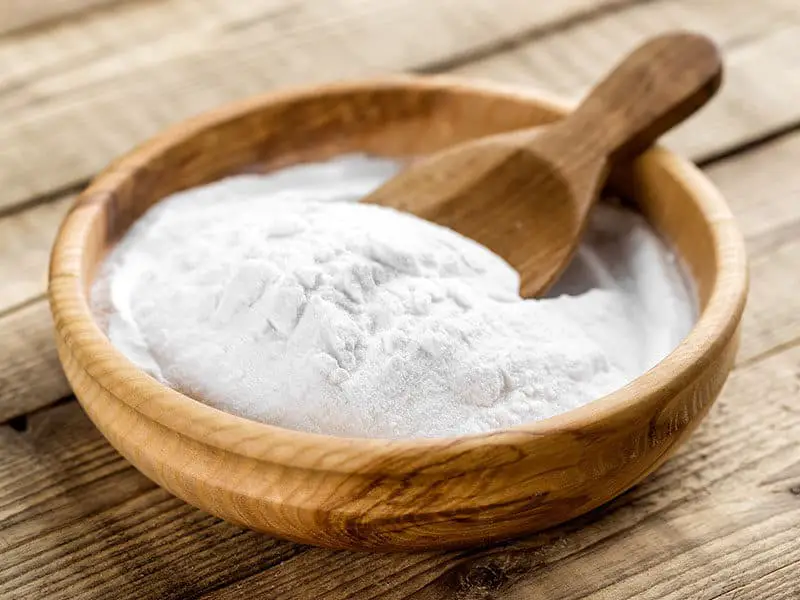 Baking soda efficiently reduces stains like soap scum. Make a paste with equal water and baking soda. Cover the stains and allow it to perform for an hour or two.
Scrub until the marks are given in, using a sponge or brush. Rinse and dry the area with water. Use white vinegar instead of water if you want to make a stronger paste.
Bleach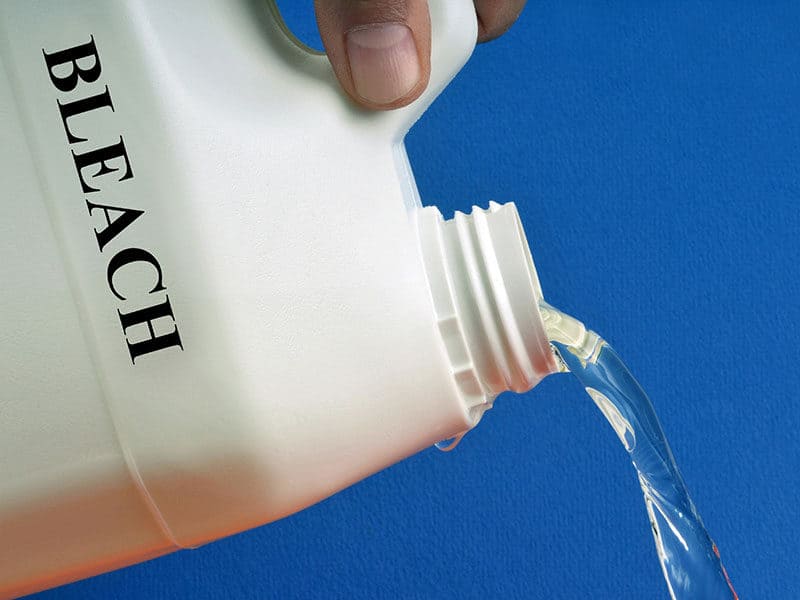 Mold and mildew may make bathroom areas look antique and dirty, causing some frustrating stains. You will need a non-abrasive brush and chlorine bleach for this process.
Start with the application of bleach into the stain; make sure you don't split as you pour. Let it soak a bit, and after that scrub, the area with a brush. Thoroughly rinse the floor once you have finished.
Hydrogen Peroxide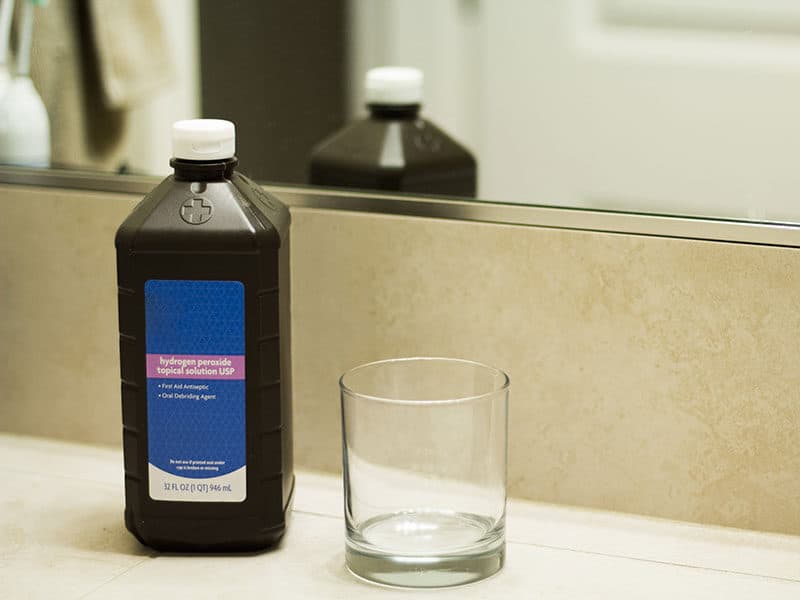 Sometimes on the white shower floor, you find dark spots or marks. The hydrogen peroxide can be applied as a mild bleach to renew the white surface.
Put a white cloth on the stains and generously soak with hydrogen peroxide. Allow the fabric to remain on the markings overnight, then risen and dry with a towel.
It's time to be eco in your home and make your cleaners for the shower floor. Additionally, the solutions based on oxygen are also a cleaner, more environment conscious, and highly efficient indoor cleaning option. I guarantee you'll be heavenly next shower.
Time To Remove Tough STAINS
Knowing the correct way to do it will make progress much smoother, and you'd have clean shower floors always. Do an overall tour via the actions first and then zoom into the ranking steps for every floor type.
The Overall Process
Imagine you have to deal with all bacteria, germs, and other parasites. A dirty bathroom can also very slippery because of soap scum grime. Knowing the right ways will make things much easier, and there's always a clean shower floor.
Follow the five stages below to clean your shower zones properly. Refresh it now!
#1 Extract The Damps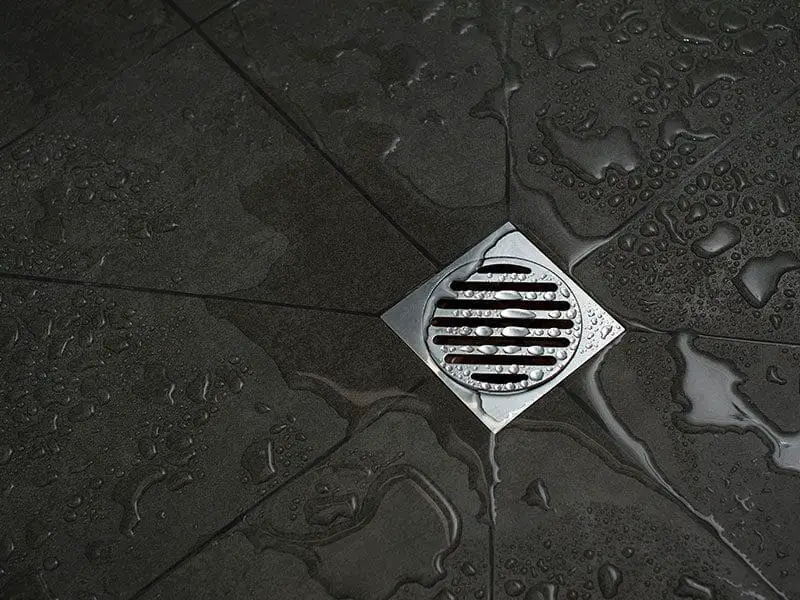 Most of the mold or scum accumulates on the shower surface, as the area is normally wet, cold, or damp. Open the windows or doors throughout the day.
The room temperature needs to be taken into account, making a big deal between the clean effectiveness.
#2 Mop The Floor After Use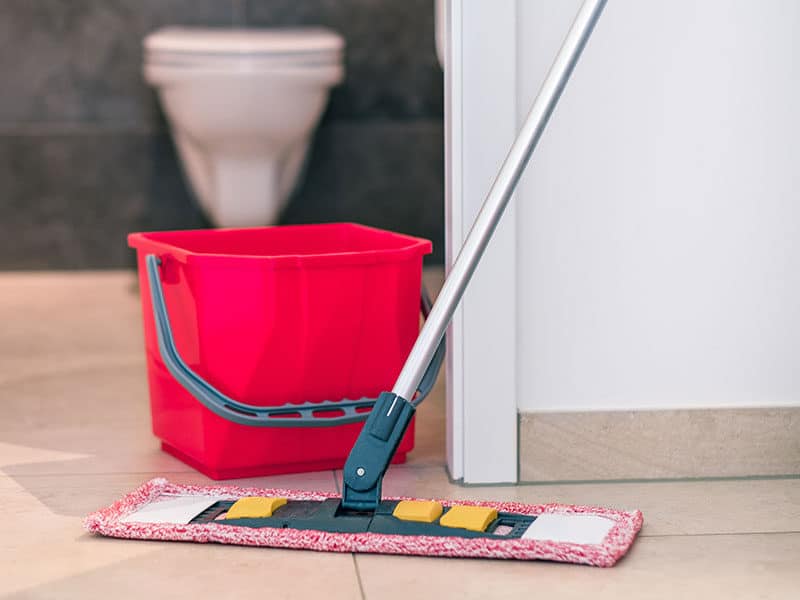 Use a rag or mop to clean the floors immediately you are done, and try to leave the shower as dry as possible. You can use the microfiber mops to reuse later or the standard steam mops that save much effort.
The hard water and soap suds would be very difficult to remove when it was left to dry. You just need to wipe the floor every day and remember to use cleaning agents once a month.
If you love relaxing soak in the tub, don't forget to clean the bathtub and space around it after each use to get rid of the water splashed in the shower floor.
#3 Keep An Eye on Shower Wall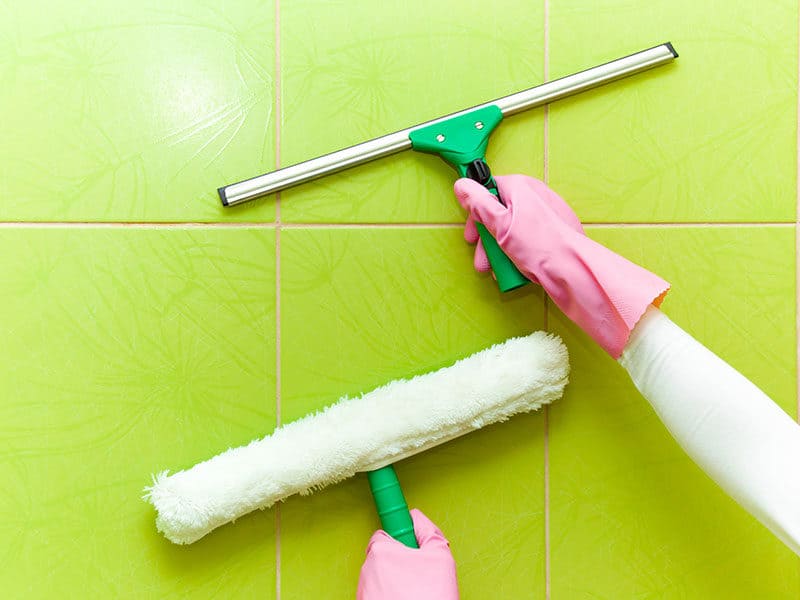 The showering water is splashed or sprayed on the wall is what falls and ends up on the ground. So, when you wash the surface, try to remember the shower doors and the walls, too.
#4 Apply Right Solutions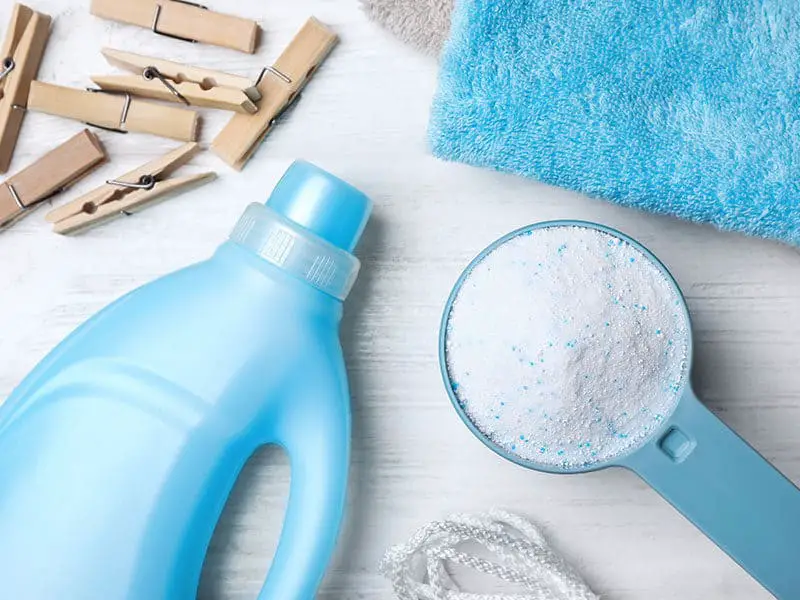 The most common types of flooring are made of tiles, stone, and fiberglass. Successful cleaning depends on whether you are using the right chemical for your surface.
Acrylic & Fiberglass
If the floor is made of fiberglass or acrylic, it is simple to remove the scum. You only need to use the usual cleaning agents, including normal bleach and detergent.
The most critical thing is to avoid using the hard sponge or harsh chemicals to rub the surface, which may harm the base.
Tiles
Using mild or soft cleaning solutions when cleaning the tiles, and guarantee that you use a hard sponge. You can easily create the cleaning solution with vinegar and baking soda, mixing till it reaches softness, not a watery one.
Put it on the scum and give it a while to sink in before using the sponge to wash it away in minutes. At least to loosen up the scum area, it's best to run hot water through the floor.
Stones
Prevention is better than cure if it is a stone floor you have. In contrast to other floors, stone floors suck in soap scum and other stuff that can dirty the floor because of their spaces.
By cleaning the shower, particularly the walls, you can avoid scum. One remedy you can try yourself is to mix and place water on the stones with rubbing alcohol.
#5 Daily Cleaning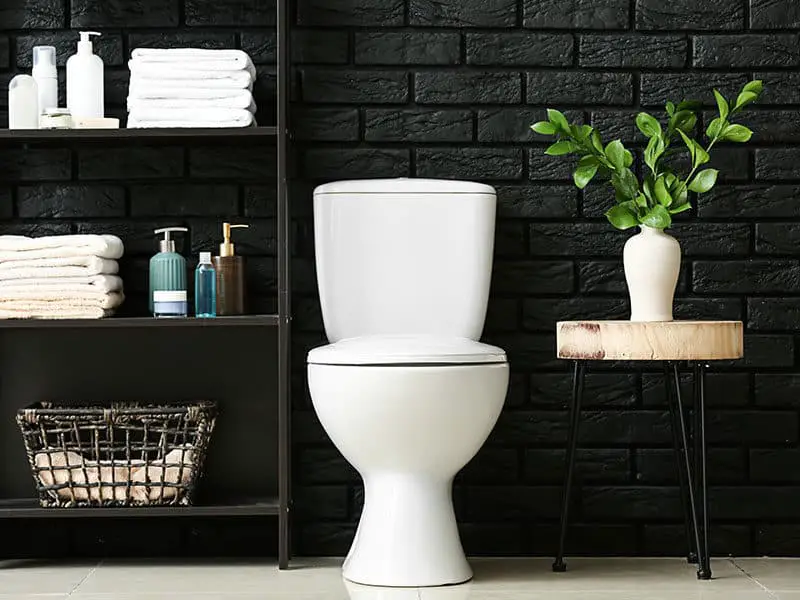 It is a preventive method with a long-term benefit. As soon as you finish, wipe the floors and walls. It's still fine if you can clean your shower once a week or longer once a month.
The trick is to keep it clean regularly, but not when you begin to find particles, smells, or slippery stuff. And when washing the soap can gather, check the items like the shower filter and the showerhead, too.
Specific Cleaning Guide For Floor Types
After tracking the overall steps, it's time to go deeper into the specific floor types. If you have a dirty shower floor and need to pull the heavy hitters, the following cleaning tips are perfect.
Clean Stone Floors
A specialized cleaning solution is needed for natural stone. You must clean your shower once a week if you have upgraded to granite, marble, or other natural stones.
Do not use vinegar or harsh cleaners, as they could etch the stone ground. You will need some tools and supplies. Check them out!
Supplies: Warm water, stone sealer, chlorine bleach, mild dishwashing soap, or ammonia-free, non-acid stone cleaner.
Tools: A spray bottle and microfiber cloths.
Let's dive into the instructions.
Spray into the walls one quart of warm water mixing with commercial stone cleaner or one tablespoon dishwashing soap.
Rub with microfiber cloths. Tip some pressure into the soap scum and water spots.
Rinse with clean water and microfiber cloth from the floor edges into the middle to prevent streaking.
Mix a solution one-one ratio of warm water and chlorine bleach to solve mildew on stone.
Dip the sponge in the mixture and spread it to the mildewed area while wearing rubber gloves. To touch smaller grout areas, you should use a toothbrush.
Wait about fifteen minutes for the solution to work, clean it gently with a soft brush, and risen away with water.
Apply the stone sealer in small parts with a soft cloth until the sealer solution is absorbed.
Since the natural stone requires a barrier to avoid chemical substances and water penetration, sealing prevents bacteria from entering the stone's surface's natural crevices.
With the methods above, you can clean your marble surface with ease. It still has some days you in a rush; then you can look up to the marble cleaners to prevent etching and enhance durability.
Clean Tile Floors
Mold and mildew frequently expand in the grout lines of ceramic tile. With ceramic tile showers, the greatest challenge is the grout, particularly if it is unsealed. The method down there with the tools and solutions can get bright up your floor effortlessly.
Supplies: Hot water, ammonia, chlorine bleach, commercial shower, and grout cleaner or white vinegar.
Tools: Vacuum cleaner, Rubber gloves, squeegee, sponge or plastic mesh scrubber, Soft-bristled brush, or old toothbrush.
Never combine bleach, chlorine cleaner and ammonia cleaner because it could cause toxic fumes. This brew produces chloramine fumes, which can rapidly provoke an irritation of nose, throat, eyes, and even death.
I am adding the step-by-step guide for you to tackle.
First, use a vacuum cleaner on the tile floor to clean any dust and debris.
Wipe the sticky messes with a cloth dipped in hot water. Excess hair from the drain should be removed.
Turn on the bathroom fan, open the door and all windows to help ventilate any fumes allow the shower to dry faster.
To wet the walls, use the showerhead or bucket.
Mix a part of chlorine bleach solution with two water parts.
Have the solution on the mildewed grout with a sponge when wearing rubber gloves.
Wait for it about 10 minutes to work, then scrub with a soft-bristled brush or old toothbrush. Then rinse well with hot water to clean.
Spray the cleaner onto the shower walls and floor, then step away for a minimum of five minutes.
Clean all the walls and floor with a plastic mesh scrubber or a sponge. Then washing from top to bottom with clean water.
To extract the water spots from any surface, use a squeegee or old towels.
If you are using a homemade solution or a commercial cleaner, it is vital to give your products time to take action. The cleaning solution, for instance, the concrete cleaners, will break the soil and soap scum apart that cut down scrubbing.
Clean Fiberglass or Acrylic Floor
To avoid scratching, the fiberglass shower must be washed with a non-abrasive cleaner. Fiberglass shower floors are sturdy and simple to clean if you are using the right materials and equipment. Have you known that?
Supplies: Baking soda or borax, distilled white vinegar
Tools: Sponge or soft-bristled brush, spray bottle, squeegee
The procedure is basic with homemade solutions and proper techniques.
Spray distilled white vinegar on the walls and floor.
Wipe down the walls with a squeegee. The vinegar cuts through any minerals in water spots and soap scum.
Fiberglass floors are textured, and some scrubbing to remove the grime is required.
Sprinkle the baking soda or borax on the vinegar-damped floor and leave at least 10 minutes.
To remove the dirt, use a sponge or soft-bristled brush to rinse with water.
After you are clean with your fiberglass or acrylic shower, the wax of a fiberglass boat is for the defense of walls, so that water can wash off without being spotted. Never use wax on the surface because the wax is slippery.
FAQs
If you've already been through these stages and the mold issue has started, the mold can be cleaned effectively. Furthermore, you need to prepare skills of removing them from the bathroom sites. Head it up!
CLEANING Is Not A Heavy Duty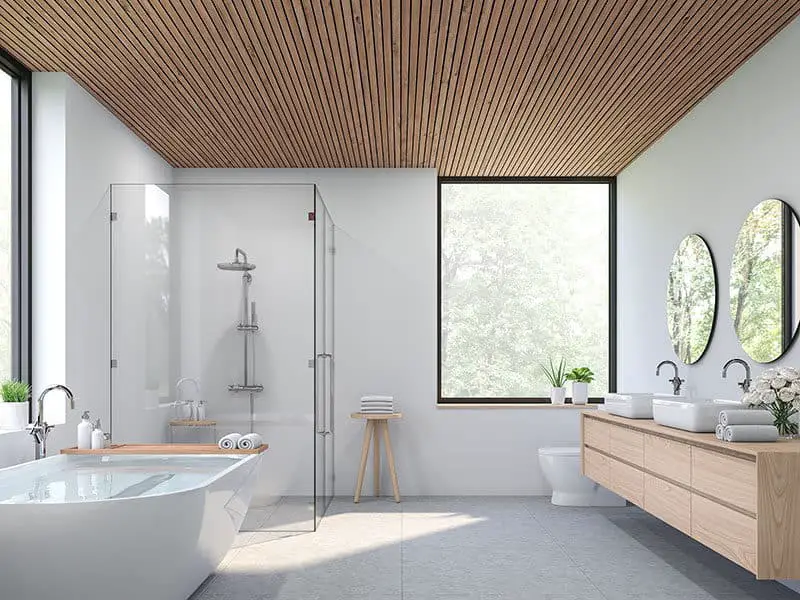 Following tips in this review will not be boring with little results to clean the shower floor anymore. Your shower area is gleaming and dirt-free, so it will no longer have stains.
Some stains are almost difficult to remove, but there is still away. Lemon juice and baking soda are then put to clear the colors if a rusty ring from shaving cream is left in the shower. Using some olive oil to saturate the area, stickers, or a removable gadget left some goo.
Once again, your little daily effort makes things simpler and better for you. Is there anything you want to know about floor clean-up? Kindly let me know in the comments. Share my post with your team now; they are waiting for the advice in mixing bathroom solutions.