Clean vacuum cleaner hose properly is one of the essential tasks that ensure your dust-sucking device is always kept in ready mode for all your house's cleaning plans. Although the hose is just a small part compared to the whole machine, prevent it from being dusty plays an important role in enduring your vacuum cleaner lasts long.
In this article, I prefer bringing an overall guideline with all the necessary steps for every corner of cleaning vacuum hose effectively. I promise that you will pick out some helpful information about your own devices after reading this carefully.
Follow my footprint, I am here with you to solve even the most stubborn dirt in your hose.
So, here we go!
What Does Vacuum Cleaner Hose's Mainly Do?
Vacuum Cleaner Hose is an accessory to vacuum cleaners, responsible for leading dry dust, wet dust, wastewater, chemicals,etc. from suction heads to dust containers.
Vacuum cleaner hose plays an essential role in maintaining stable running airflow. On some models, vacuum hose will be longer or shorter than most popular vacuum cleaner models.
The stuck hoses are quite annoying because they will hamper you from finishing your household chore early.
Furthermore, these clogged hoses even slow down the machine's speed, gradually reducing devices' lifespan.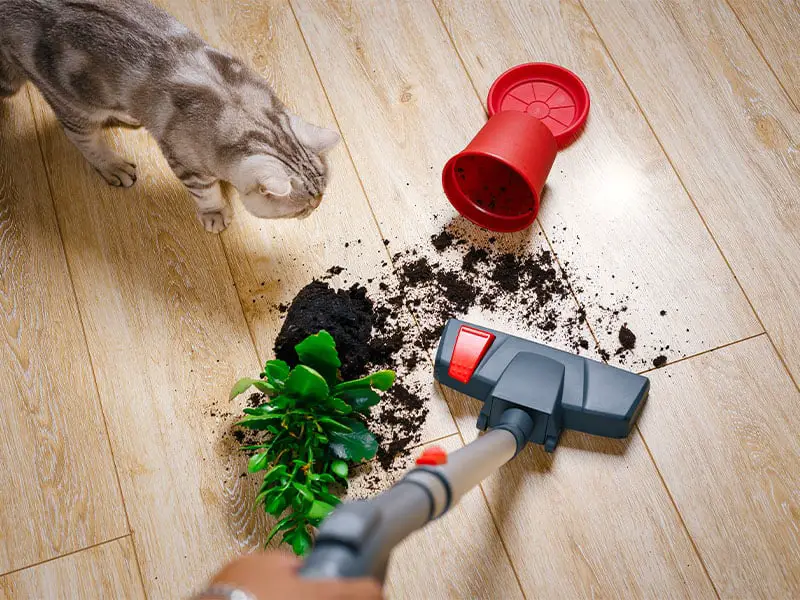 What Makes Your Vacuum Cleaner Hose Clogged?
If your vacuum cleaner runs weaker than usual and you have already checked other parts without having any answer, you should consider taking an eye on your machine's hose.
Several common problems that vacuum's users usually mention when their vacuum cleaners run slower may come from the engine motor, the full-waste bin, and loose connection between parts. Customers also complain about their clogged hose after a while of use.
So, what are the main causes leading to this annoyance?
1. Strange Objects
Many mothers often get confused when their sons and daughter try to push their socks into the vacuum hose; that's why the air inside cannot blow out, and your machine may stop working immediately. In another case, you may also find out some bottle caps in your vacuum cleaner hose.
These situations will make you awkward at first, but it's not really challenging to save your vacuum hose; all you need is just be patient!
You can easily control the situation by some quick manipulations below:
Step 1: Detach the hose and look at it. You can use a flashlight to see every corner of the hose clearly.
Step 2: Try using your fingers or a stick (for example) to pull the object out carefully. If this way is not effective, a chopstick may be the next ideal suggestion for you.
Step 3: Turn on the device again, from the lowest mode to the highest one. You should make sure your vacuum cleaner hose is ventilated completely.
This tutorial video will show you the visual steps to unclog your vacuum hose.
2. The Dirt After a Time
The vacuum cleaner is a must-have assistant in almost modern families nowadays. It reduces the housework's pressure for homemakers significantly.
I tend to use it every day to handle sofas, scattered pets' fur, dusty draperies, and debris from other surfaces, which create the dirt and dirty plaques inside the hose. These plaques badly affect the machine engine, but they also harm people's health when they hold the bacterias in the long term.
When To Clean The Vacuum Cleaner Hose?
Working a lot of household chores and taking care of the kids may steal the majority of your time a day. It's easy to understand why you cannot pay attention to cleaning household devices regularly.
Do not be over-worried, I will give you some manifestation of a need-to-clean vacuum hose below.
1. It Becomes Unacceptably Smelly.
A vomit smell may discomfort you in the early morning, but you cannot figure out where it is from?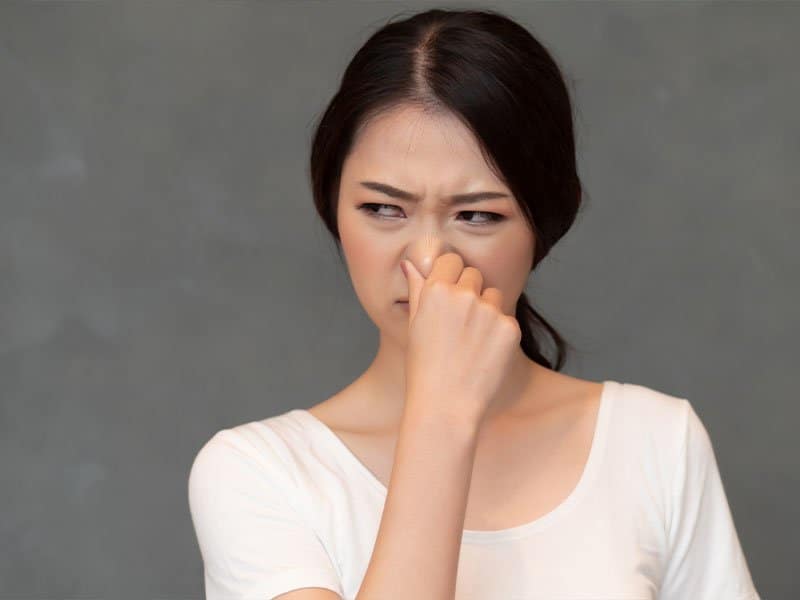 My advice is that you should step closer to your vacuum cleaner, sometimes you will know the answer of the bad question above quickly.
An uncomfortable smell is the most usual manifestation of a dirty hose. There are several factors causing this issue, such as the mold from coffee grounds, mud on the pets' fur, etc.
I'd like to add another reason for the bad smell, which may come from your engine malfunction. Whenever you realize your vacuum cleaner smell mechanically hot, please stop using and call for a technician. Sparks are released from open wires can lead to fire or electric shock. By the way, fire prevention is better than fire fighting, right?
2. It's Over a Month From the Nearest Time You Clean It.
One of the most stressful tasks for housewives is that they have many things to look after day by day. Keeping track of cleaning the vacuum cleaner is sometimes forgotten. But you know, like any other cleaning device, a vacuum cleaner hose needs to receive your proper care.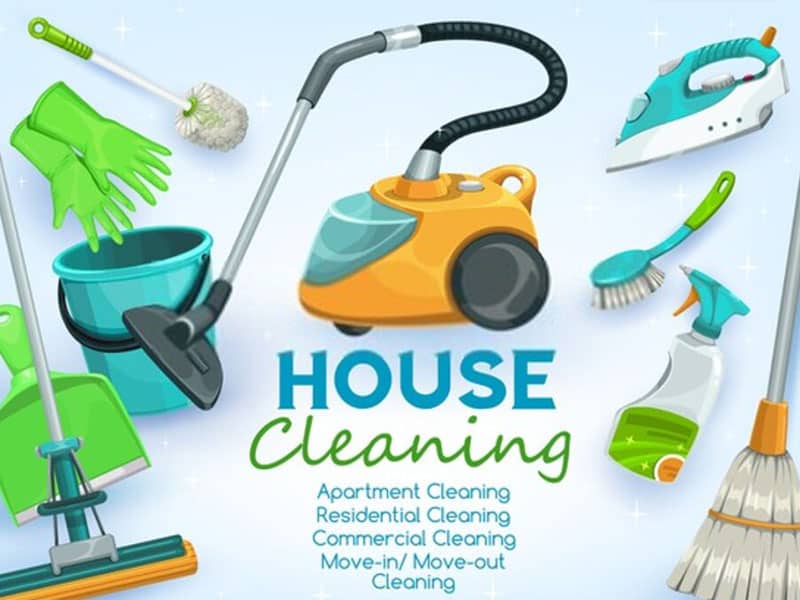 Delay cleaning the hose might not initially bring the consequence, but gradually, it will become an element that diminishes your vacuum durability.
So, how often should you wash your vacuum hose?
It depends on how much time you can spend on cleaning household devices in your family. Besides, the minimum frequency is at least once a month.
3. The Inlet/Outlet Wind Is Weaker.
Actually, I rarely have to face this serious problem with my beloved vacuum cleaner. It seems to happen when some hard and firm objects are stuck in the hose. If you can feel the air blow out slowlier, the vacuum hose might be the first thing you should take a look at before reviewing the motor or suction bin.
Necessary Tools/Chemicals For Cleaning A Vacuum Cleaner Hose
You don't need to worry about any hard-to-buy tool or specialty chemical because cleaning the hose has never requested you something more than widgets available in your house.
Here's the list of tools:
A Hard and Thin Stick or Rod
This stick will give you a hand in rejecting maybe the bottle cap or the soft tissues stuck in the hose.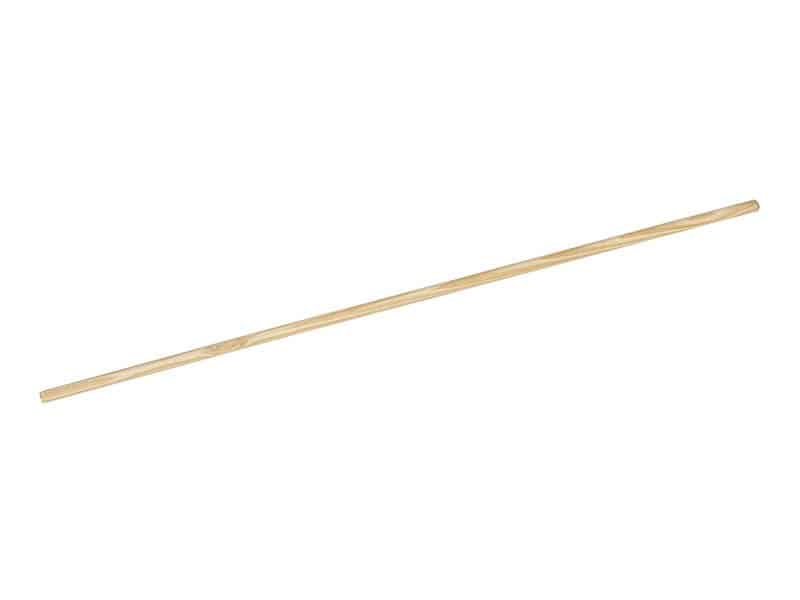 In case there's no strange object inside, swing the stick through the hose to check for the next cleaning step is a good idea.
You will find how the thin rod makes sense specifically in this video!
A Cleaning Brush
Although an old brush can be acceptable, you still need to consider how long it will take to clean the hose with an out-of-date brush.
Why is choosing the right brush important?
A brush with dimensions that fit your vacuum hose takes you more advantages in the cleaning process. Thanks to its handy and portable design, you can conquer even the dirt in the smallest cavity.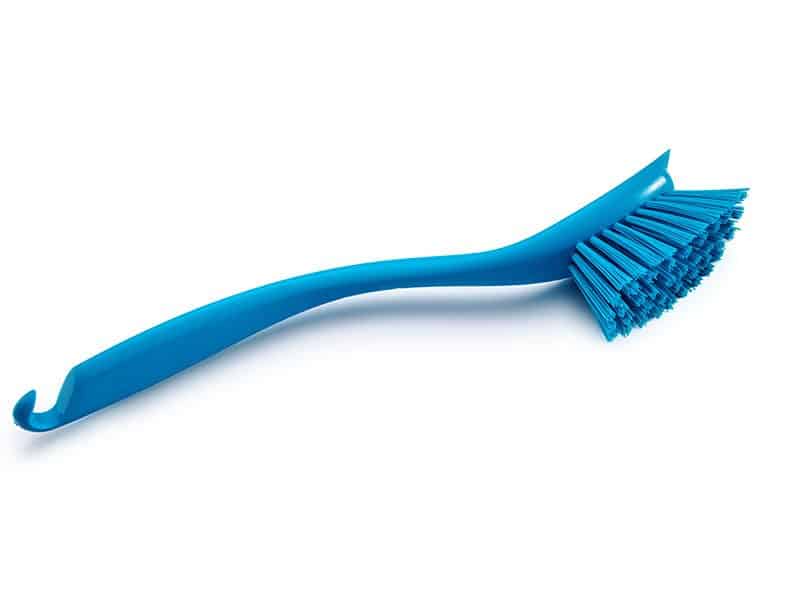 To continue, you can check some useful liquid below out:
Hot water
The plaques will come off faster by soaking the hose in hot water compared to using cold water. When using hot water, one note is to keep it out of children's reach to prevent children from getting burned.
Bleach and Detergent
You may find that these chemicals have more application than only washing clothes after brushing your vacuum cleaner hose. Any kind of bleach and detergent are all good, just use the one available in your home.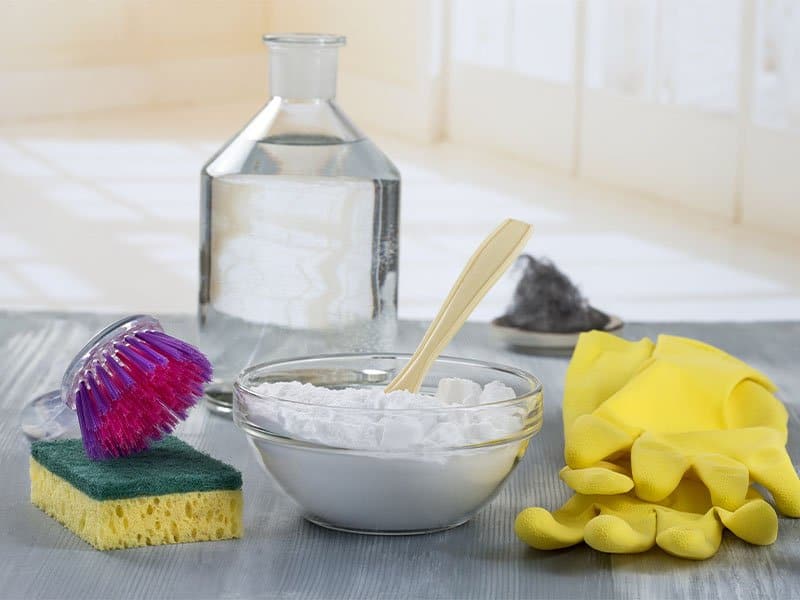 You might think to yourself: I need these things after I already brush the hose with bleach?
The answer is Yes. Baking soda and vinegar will give you back a completely clear and no-bacterias hose.
If you are curious about the way they do their task, keep reading my step-by-step guideline below!
The brilliant effect that baking soda-vinegar brings will be clearly seen in this video. You can refer to this recipe for your next cleaning plan.
Overall Guideline For Cleaning Vacuum Cleaner Hose's Plan
I must say that a variety of vacuum cleaner types will demand you the different tips in cleaning specific hoses. This guideline right here is the quick checklist about the common steps you can apply to almost vacuum cleaners.
I hope they are demonstrated briefly enough so that you can note down the main ideas.
Step #1: Unplug The Power
It may sound a bit silly when I mention turn off and unplug the vacuum cleaner in the first step of cleaning, but in some cases, carelessness can result in awful consequences.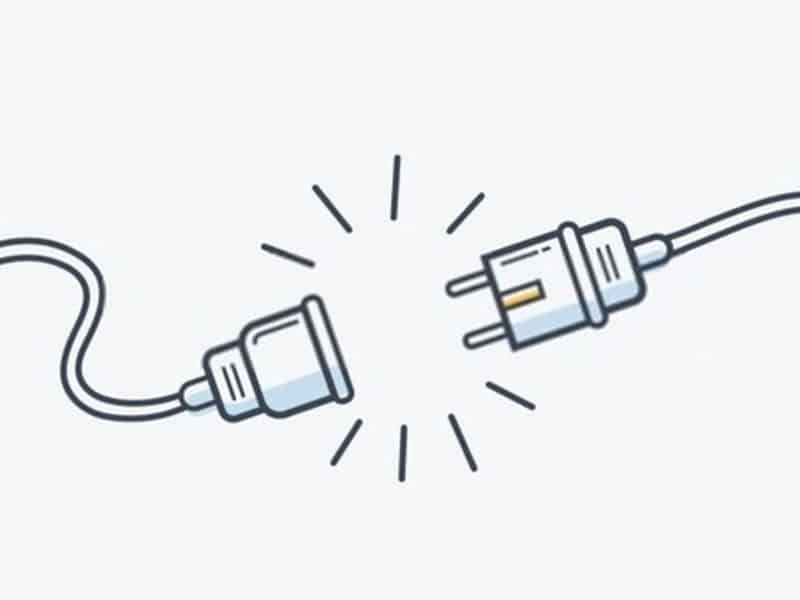 Please take your vacuum cleaner far away from electric power. It's better to take it to someplace that has a spacious yard, where you can comfortably detach and set up your device after drying.
You should always wear rubber gloves during cleaning for added safety, disposed of the machine's odor spread to your hand.
Step #2: Reassemble and Check
Detach and observe your hose under the sunlight.
This step will, in part, give you a thorough examination of debris in the hose. Besides, it also ensures that your hands will not be injured during the cleaning process if there are accidentally fragments of ceramic or glass in the vacuum hose.
Please remove the vacuum cleaner hose carefully as it is made of relatively light material, has a low force-resistance, so you definitely won't want to leave any holes for vacuuming next time.
Step #3: Soak Hose in Hot Water
This step is when hot water comes into play.
You should rearrange the coil neatly and place it in a suitable pot, which can completely submerge your hose in hot water.
It may be easier to clean it with a damp cloth or paper on the outside of the hose. However, for the inner part of the hose, letting hot water pass through the hose maximizes the cleaning effect.
Step #4: Use Bleach and Detergent
After soaking in hot water for a few minutes, you should start mixing bleach and detergent at a dosage of 1 type-1 cap.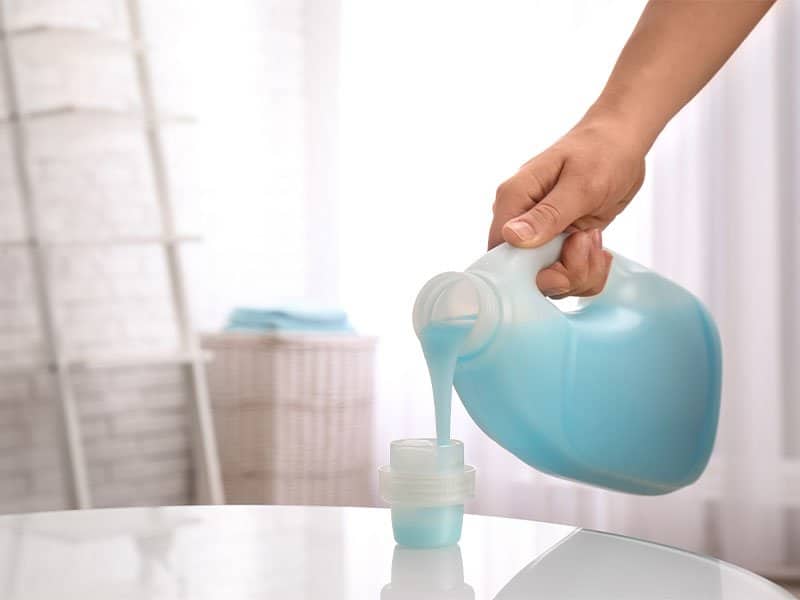 It would help if you used your hands to rub gently with a brush to solve the most stubborn stains at this stage.
After each scrubbing, you should rinse with water to minimize the stain still remaining after drying for a long time.
Step #5: Kill Bacteria by Baking Soda-Vinegar Recipe
If what you want is to simply remove any stains that are causing your eye irritation during the entire period of use, you can stop at step 4.
Baking soda and vinegar do more than just clean; these two great assistants will help you say goodbye to the bacteria in your hose for the long term – health-damaging agents you can't see.
Overusing chemical products like harsh detergents is sometimes not a perfect choice for the skin of your hands. You can refer to the baking soda-vinegar cleaning recipe that I usually use: 1/2 cup baking soda and 2 cups vinegar.
What should you do next?
You can practically just pour the mixture directly into the hose and wait for the result.
Some studies also show that acetic acid in vinegar can prevent you from catching the bacteria that cause E.Coli.
Step #6: Rinse The Hose Under Clean Water
Rinse the hose with water again, for this turn, rinse the hose vigorously to make sure it is completely clean. You can gently shake the hose to drain and hang it.
You should also smell a little, is there still a strong chemical scent of cleaning chemicals? Is there any residue that has not been thoroughly removed?
This seemingly strenuous job ends when you dry the vacuum hose and let it sit outside for a while, which is especially effective in removing the musty smell if accidentally the water left in the hose still not evaporate when you restart the device.
Tips For Vacuum Cleaner Hose From Different Brands
The structure of vacuum cleaners from many brands sometimes has a certain difference.
Let me share some specific hose cleaning tips with some of the popular lines of vacuum cleaner in the market right here!
1. Clean the Shark Vacuum Cleaner Hose
I often use my best Shark vacuum to remove pet hair on the sofa, that's why its hose needs my regular cleaning more than other types like robot or handheld vacuum.
Shark vacuum cleaners often have designs that are not too different from the standard models on the market. You can follow the steps above to clean the Shark vacuum cleaner hose. When cleaning is complete, place the hose on a flat surface and let it drain completely.
The shark vacuum cleaner hose will require you to detach both ends of the hose from the device, not just one end like some standard models.
2. Clean the Dyson Vacuum Cleaner Hose
It is a little different for Dyson vacuum cleaner. There will usually be a button so you can easily separate it from the vacuum cleaner body.
Another note when cleaning the Dyson vacuum cleaner hose is that you should not use harsh cleaning chemicals (skip step 4), but instead use baking soda and vinegar from start to finish hose cleaning work. Reluctance to use harsh cleaning chemicals will have unpredictable consequences for your vacuum hose in the future.
It is also advisable that the hose be completely drained and completely dry for 24 hours to ensure no problems with your vacuuming for the next day.
3. Clean the Bissell Vacuum Cleaner Hose
If you suspect that something is stuck in your Bissell vacuum cleaner hose, the manufacturer recommends using the mop handle to inspect the vacuum cleaner. Do not use sticks with sharp edges or objects that could create scratches, as these can tear your vacuum hose if you accidentally get a little too strong.
Don't forget to clean the lower hose (near the base) of your fascinating Bissell vacuum cleaner too!
You can clean the lower hose by removing the screw and make sure you re-attach it before starting the machine.
4. Clean the Miele Vacuum Cleaner Hose
To easily remove the hose, you need first to remove the 2 plastic screws that attach the hose to the engine part.
Cleaning steps can still be performed as usual. However, the hose from the standard Miele vacuum cleaner is considered a relatively challenging length if you want to scrub it inside. In this case, when you soak the hose in hot water and the cleaning agent will take a little longer than the vacuum cleaner hose of the models above.
FAQs – Frequent Asked Questions About Cleaning Vacuum Hose
Write down your wonders, and I will answer all of them clearly because I'm ready to share every useful piece of information with your cleaning work.
Additional Advice
What's the bottom line?
I hope the information I bring in this article is really useful to you. I always hope to be able to update more and more interesting knowledge and tips, so do not mind commenting!
Regular cleaning and maintenance of the vacuum cleaner hose is almost a guarantee of not having to say goodbye to your hose too soon. However, if a hole appears and interferes with your home's cleaning process (i.e., dirt and trash may not get sucked into the trash thoroughly), you should consider replacing the hose with a new one.
A little negligence in the cleaning process can also cost you a lot of accidentally puncturing the hose, so be as careful and gentle as possible with your vacuum cleaner hose!
Don't hesitate to share this article with relatives or other homemakers, as it may help them relieve some of the pressure on the nameless cleaning job!