If you want to protect your tile floors, it is important to know how to seal grout. I'll also talk about when to seal grout and how to choose the right products.
Because sealing grout is recommended after some time, if you learn how to do it yourself, you can save money and significantly prolong the pleasant appearance of your floors.
Grout most people use consists of sand and cement, so it can absorb dirt and bacteria. Therefore, applying a protective coat – sealer is highly beneficial.
Sealing grout isn't just pouring the product on lines and waiting for it to cure. The process isn't complicated though, but it requires basic knowledge and technique.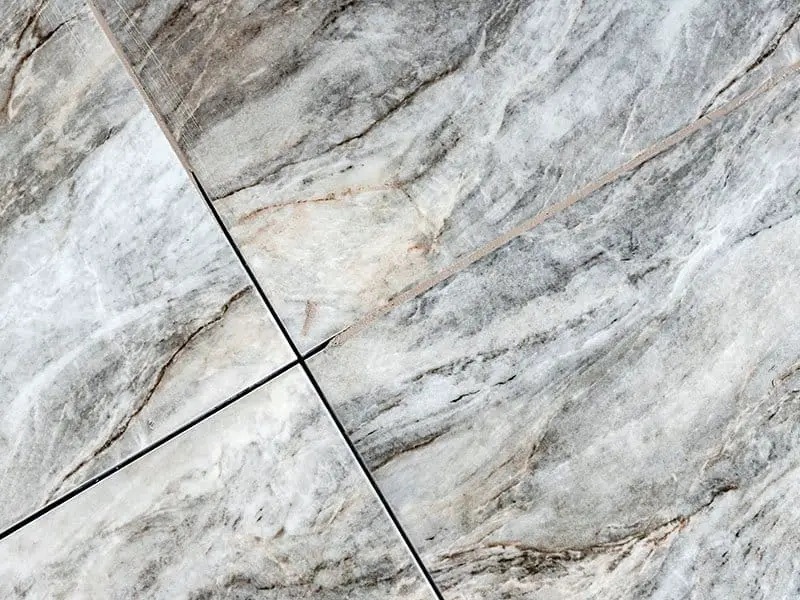 So, How to Seal Your Grout Easily?
Sealing grout serves to protect the grout from mold and mildew, stains and discoloration. Before you seal the grout, do repair and clean grout lines thoroughly and choose the right sealant. The sealer application is possible with a brush, roller, or spray, but make sure the floor is dry before you start.
The first step to do is to clean grout lines thoroughly using a small brush and cleaner.
The second thing is to repair cracks in the lines and let the fresh grout dries for an hour.
Then, start in the corner opposite the exit and apply the sealer slowly and evenly from left to right.
While you apply sealer, briefly clean the excess product from tiles.
Let it dry before you apply a second coat and clean the white film on tiles with a sponge if you notice any.
As a final step, test the performance after the second coat with water and apply the third coat if it is necessary.
Reseal grout every year in the shower, and every three to five years in other areas.
Watch this video to know more:
Is it Really Necessary To Seal Grout?
Once you install tiles on the bathroom, kitchen floor or outside, the grout needs some time to dry. Usually, it is between 48 and 72 hours before the grout is completely dried. Once the grout is dry, it is time to consider sealing grout.
Applying sealer is an additional step, it isn't mandatory, but it is highly beneficial. Grout is porous because it is mostly made of cement. Therefore, cement can absorb liquid, and ruin the appearance of grout, discolor it and most importantly, weaken it.
Even if you have the best machine for cleaning tile floors, if the grout is dirty and covered with mold, your tile floor looks ruined.
So, a grout sealer is recommended to strengthen the grout and make it resistant to wear and tear. It will also prevent mold and mildew from development, which is the most common issue you can expect with your tile floor.
Do All Grout Lines Need Sealer?
Cement-based grout needs a sealer to improve strength and resistance. But, another grout type, epoxy-based, has better properties and doesn't require additional products to stay long-lasting. Most people use epoxy grout for glass tile in the kitchen.
Epoxy grout is water-resistant and flexible. Therefore, it won't chip or crack over time. Because of better consistency, epoxy grout doesn't stain easily, so the sealer is not necessary.
Some people use it in the shower because of exceptional water resistance. Additionally, grout that has been treated with color to hide stains shouldn't be sealed. The same applies to grout that contains urethane.
So, before you apply sealer make sure to know which type of grout you have – synthetic or cement-based.
How Often to Seal Grout?
The answer depends on the traffic on the floor and water and moisture conditions in the room. In some cases, people need to apply grout sealer every two years in high-traffic areas.
Grout in the shower is most susceptible to breaking, so apply a sealer once a year. In other areas with less traffic, I recommend applying grout sealer every three or four years.
Sealer type also affects the frequency. Sealers that offer only surface protection need sooner reapplication, while heavy-duty sealers protect for a longer time.
However, if you notice damage on grout, make sure to reapply the sealer sooner.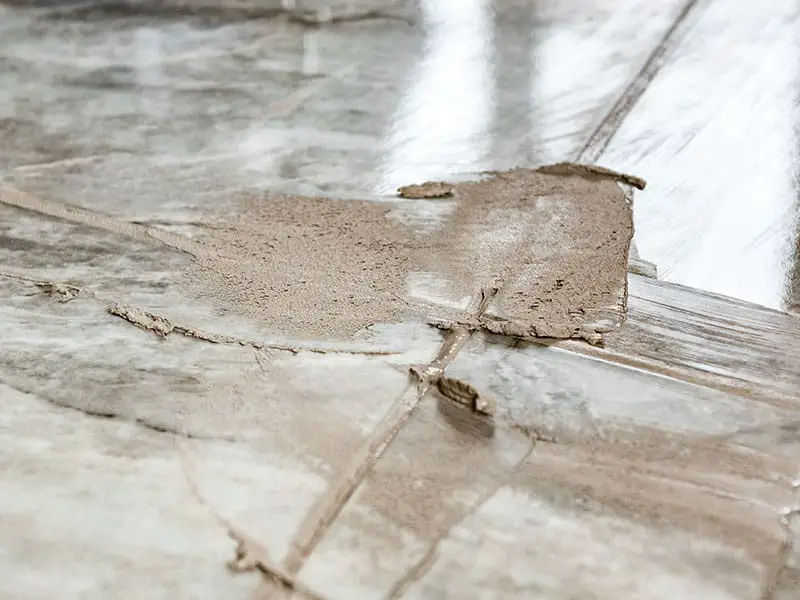 How to Choose the Best Sealer?
Choosing the right sealer is important for the best performance. There are two types of sealers, based on their performance. Also, you need to analyze the ingredients carefully to get the best products for you.
Non-Penetrating Sealer
Non-penetrating grout sealer is sometimes called surface coating. It provides basic protection from water, grease and dirt. You can use it for kitchen floors because they are moderately exposed to water.
Because it provides only surface protection, you need to apply it more frequently, every two years or sooner. It also works for grout lines on unglazed and natural stone tile floors. The coating doesn't adhere to glazed tiles.
Penetrating Sealer
Penetrating sealer is an excellent solution for grout lines around less porous surfaces. These sealers provide outstanding protection and long-term damage caused by excess water, mildew and grease.
It can be applied every three to five years.
If you decide to work with a penetrating grout sealer, find the one that is manufactured specifically for your tile floors. It can be natural stone, ceramic or porcelain.
Also, check if the finish is natural-looking, or is colored.
Penetrating sealers come in transparent and color varieties. If you are worried about old stains on grout, you might have better success with colored options.
It is different from grout paint, because colored grout sealers penetrate the grout and protect it from future damage, and not only masks stains and current damage like dye.
Solvent-Based Sealers
Solvent-based sealers are heavy-duty, but they contain harmful chemicals. They can cause severe health issues if you ingest or inhale them. So, when working with solvent-based sealers, wear protective gloves and a face mask.
It will minimize your exposure to VOCs and formaldehyde, common ingredients in these sealers. Solvent-based sealers shouldn't be near heat and fire.
Water-Based Sealers
Water-based sealers are a safe alternative to solvent-based products.
Surprisingly, some water-based sealers are as effective as the ones containing harsh chemicals. There are easier to handle and have low to zero VOC levels.
The Aqua Mix sealer is a great, versatile sealer that works for cement grout and granite, ceramic, porcelain, travertine, marble and other tiles.
You should see the video below:
How to Choose the Applicator?
Now when you know how to choose the correct sealer product for your tiles, it is time to consider the application. Choosing the right application method is important because it will ease your work and affect how much cleaning you have to do afterward.
There are three ways to apply the sealer- via brush, spray or roller.
Applying the Sealer With a Roller
The roller is a quick method to apply sealer. Rollers are small and precise tools that allow you to go close to the seam line. It is easy to apply the sealer with a roller, but it all comes down to personal preference.
Applying the Sealer With a Brush
Applying a grout sealer with a brush is as simple as painting. But, you have to get a smaller brush that will ensure maximum precision.
The brush application is messy and requires you to go back and reapply areas that haven't been covered during the first painting.
Applying the Sealer With a Spray
The spray seems like an easy way to apply the sealer.  Therefore, you will apply sealer faster than with a roller or a brush, but you'll have more cleaning to do afterward.
When working with spray, I recommend wearing a face mask to avoid inhaling harmful ingredients.
How to Seal Grout – Step By Step
When you've got everything ready – the right sealer and a chosen application method, it is time to start working.
But, cleaning grout lines is a must-do step before sealing grout. Otherwise, your effort to seal and protect grout will be in vain, because you don't want to seal dirt, don't you?
Also, don't work with sealer when it is hot or under direct sunlight, so wait for the appropriate time of day. If the sealer dries too soon it will be hard to clean from tiles.
Tools needed:
Cleaner
Toothbrush
Sponge
Grout
Spatula
Bucket with water
Sealer
Soft cloth or paper towels
Brush or roller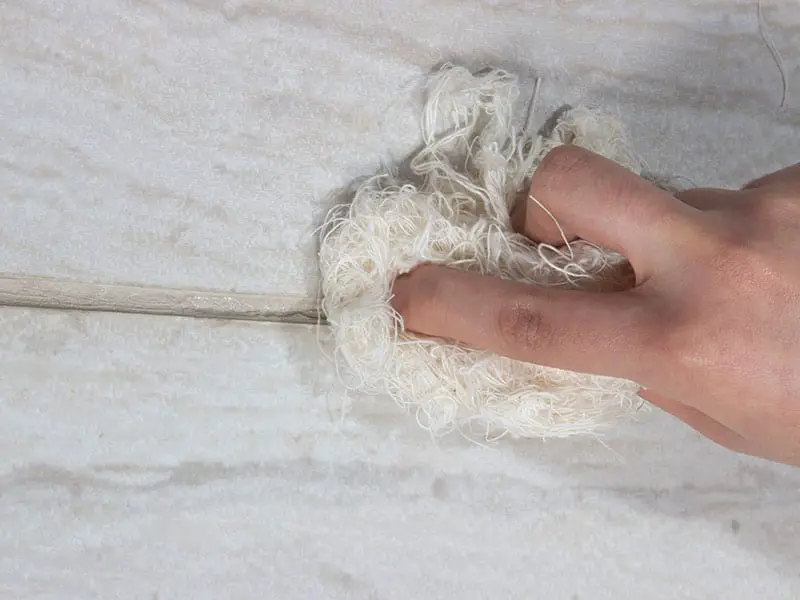 Here is how to clean and seal grout:
Step 1: Cleaning
Apply cleaner directly onto lines and let it sit for an hour.
Dip a toothbrush in water and start scrubbing.
Work in small areas, and rinse with a sponge.
As you clean and rinse each area, dry it with a soft cloth.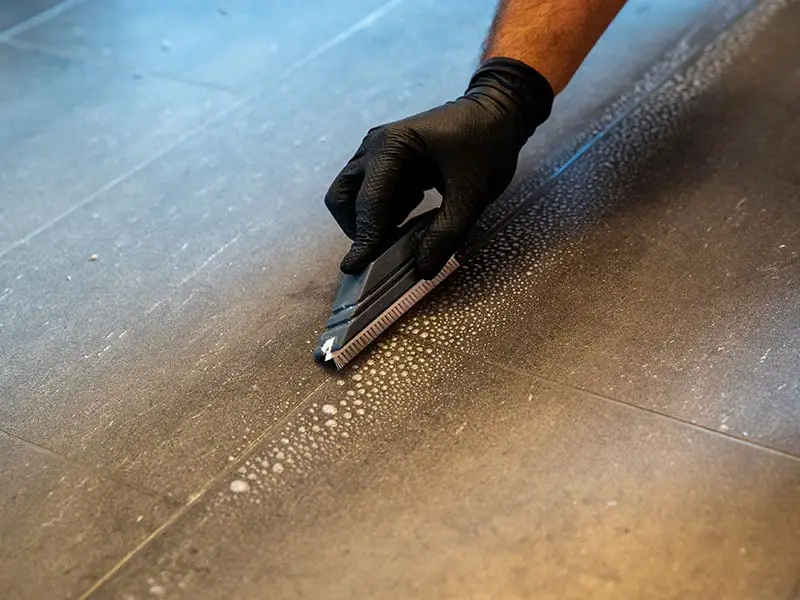 Step 2: Repairing Grout Lines
Mix a little bit of grout with water in a small bowl.
Use a small spatula to repair all cracks in the grout you came across while cleaning.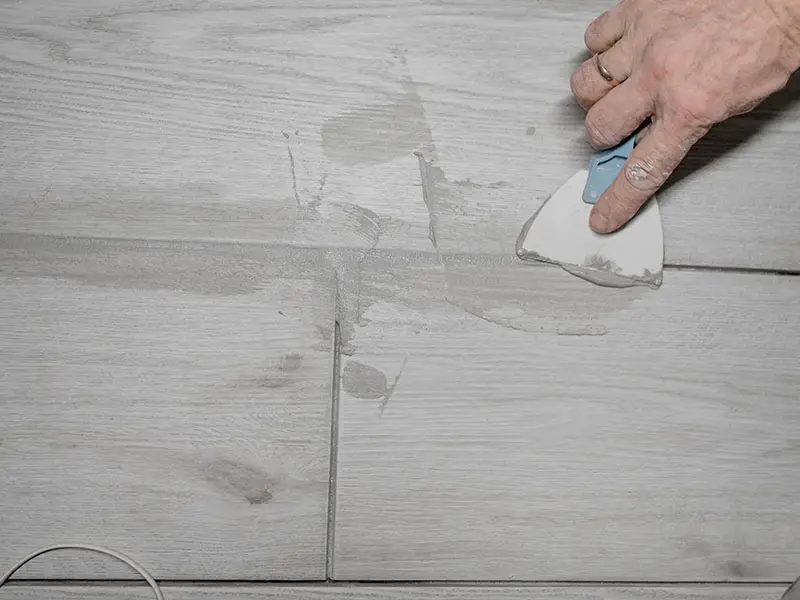 Step 3: Applying the Sealer
Start on the corner opposite the exit of the room.
Use your chosen method (brush, roller, or spray) to saturate each grout line evenly.
Work in small areas and move from left to right, towards the exit.
Keep paper towels or a soft cloth within a hand reach to clean the excess sealer from tiles.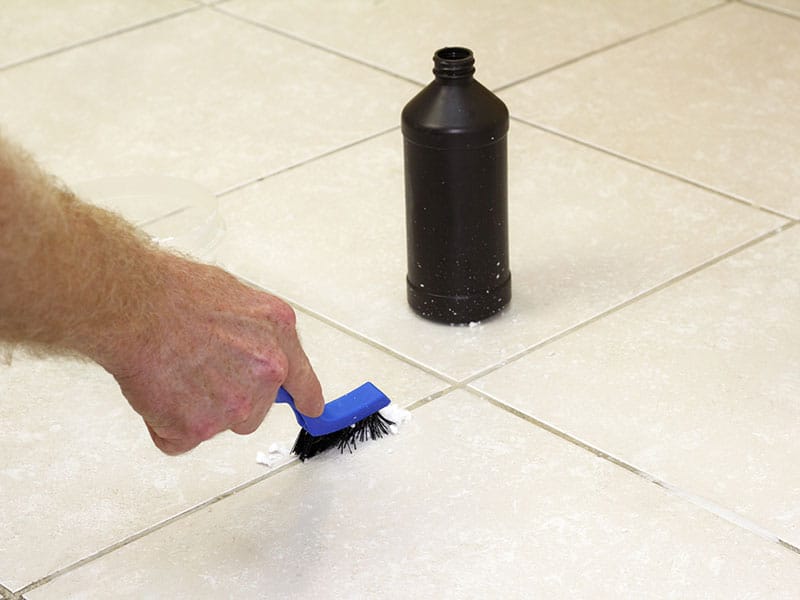 Step 4: Cleaning Sealer Leftovers and Drying
Inspect the floor for the white, foggy film on tiles around grout lines.
Dip a sponge in water and try to clean it as much as possible.
Let the sealer dry for an hour.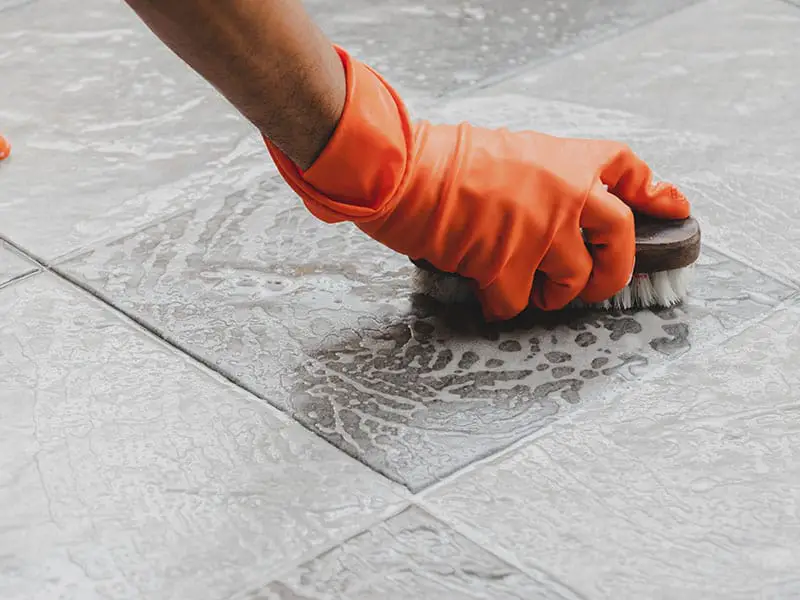 Step 5: Applying Second Coat
Repeat the process from step 3 to apply a second coat of sealer for best performance.
Step 6: Testing
Make a simple test to see if the grout needs the third layer.
Spill a little water on the grout, and check if the water dissolves into droplets. If it stays consistent, apply a third coat.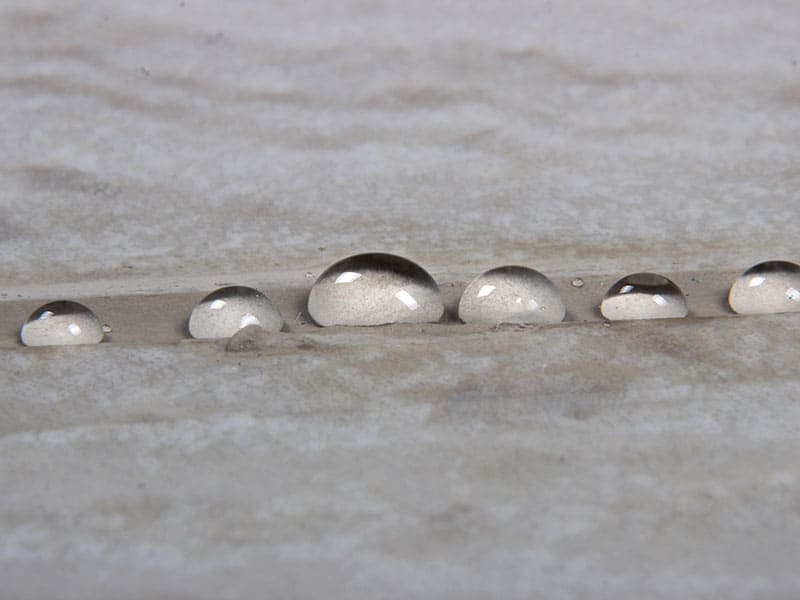 Step 7: Finish
Let the floor dry for 24 hours or 48 hours after the last sealer application, as recommended on the product.
Watch this video to know more:
Sealing Outdoor Grout
If you have tile floors outside, the best grout you can use is the epoxy type I talked about in the Do All Grout Lines Need Sealer? section. But, it is significantly pricier than traditional, cement-based grout.
If your outdoor tiles have cement grout, you will have to seal them for the best performance and weather resistance.
In that case, I highly recommend a heavy-duty penetrating sealer and three layers. It will help the grout withstand different outdoor conditions, resist dirt and grime and keep a good-looking appearance for longer.
Additionally, you'll have to seal outdoor tiles to prevent them from staining and absorbing water.
Non-porous tile floors, such as glazed ceramic or glazed porcelain tiles, can be stained with one layer after grout installation. Porous tile floors, such as natural stone floors, need to be sealed before grout application to prevent grout installation issues. Once you seal porous tiles, apply grout, wait for it to cure and seal it.
When sealing tiles and grout, know which type of floor you have, so you can pick the right product easily. Here is a simple test to do to identify porous and non-porous tiles. Damp a sponge and let it sit on a tile for several minutes.
When you lift the sponge, check if the dark spots appeared.  If there are dark spots, you have porous tiles, most likely made from terracotta or natural stones. If the tiles are wet, but without change in appearance, you have porous tiles.
FAQ about Sealing Grout Lines
Let's briefly clear out any potential questions you might have about sealing grout lines. If you have more questions, don't be shy and ask them in the comment section!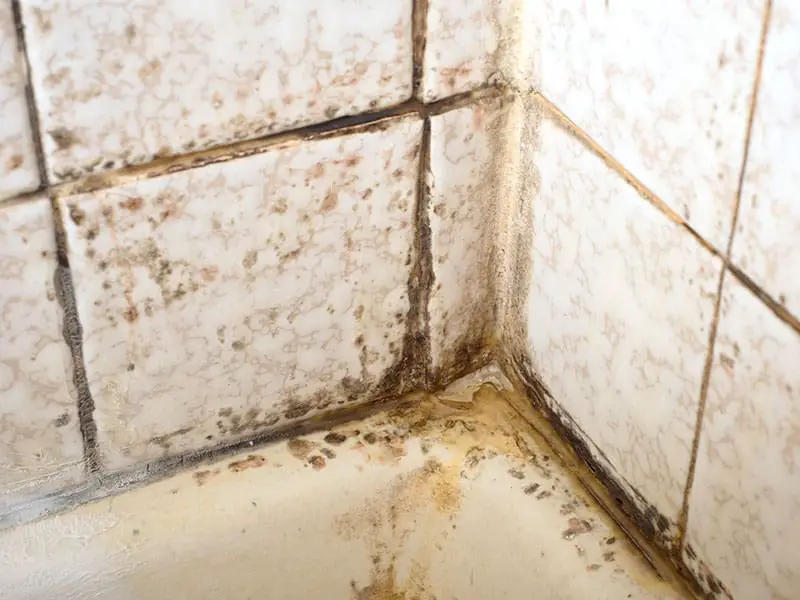 DIY Sealing Grout Easiest Home Maintenance Task
If it seems like there is so much work to do around the house, it is true.  But, sealing grout is definitely one of the easiest tasks, you can do it by yourself and don't have to pay professionals.
Get the correct sealant and take one afternoon to clean the grout and seal it. It will improve the look and the lifespan of your tile floor. Also, you don't have to worry about mold and mildew with sealed grout!
Have you ever sealed grout by yourself? What is the biggest challenge you faced?
If you feel motivated to seal your grout, don't forget to like and share the article to spread the word about an inexpensive, yet effective way to keep your tile floor pretty!