Let's talk about ipe wood problems so you can get a full picture of this material commonly used for decking, siding and fence.
Ipe wood looks stunning, almost like mahogany, and is resistant to common decking problems. However, it has a unique set of drawbacks that might bother you over the years and during installation.
A great thing about ipe decking is that it can last between 30 and 50 years, without replacement.
Ipe wood has been in use for decades. Because of over-harvesting and potential problems, eco-conscious architects look for the alternative.
Still, ipe wood might be the right choice for you. Keep reading to learn everything about ipe wood!
Quick Answers: Ipe Wood Problems
Ipe wood is commonly used for outdoor structures, deck furniture and similar applications. The most common problems are:
Extreme hardness – complicates working with the wood
Price tag – ipe wood is expensive
Longevity – once installed, ipe wood stays for decades
Black market – buying ipe wood from the black market at lower prices contributes to the extinction of the tree
Allergen – the ipe wood dust can cause allergic reactions
Acclimation – without acclimation, the lifespan of ipe wood structures can be significantly lower
Professional approach – due to ipe wood properties, it isn't the best choice for DIY projects
Staining – ipe wood can stain if not cleaned regularly
Replacement boards – it is difficult to find identical replacement boards to fix the damage
Board ends drying – drying speeds up the deterioration process
What Is Ipe Wood?
Ipe or Brazilian walnut or Lapacho is native to Central and South America but nowadays is farmed for commercial purposes around the country. Ipe wood grows up to 130 feet and has a wide trunk diameter from two to four feet. (1)
The color varies and goes from brown with reddish notes, to olive and dark brown. Ipe wood looks a lot like another South American tree – Cumaru. However, ipe is darker and doesn't have the scent the Cumary has – vanilla aroma. Ipe has a neutral and mild scent.
Ipe wood has a medium texture and a natural luster. It is a tree of extreme strength, difficult to work with, but quite durable.
Working with Ipe wood is complex because the tree doesn't do well with adhesives and can tear while cutting. Therefore, only professionals are trained to get the most out of ipe wood.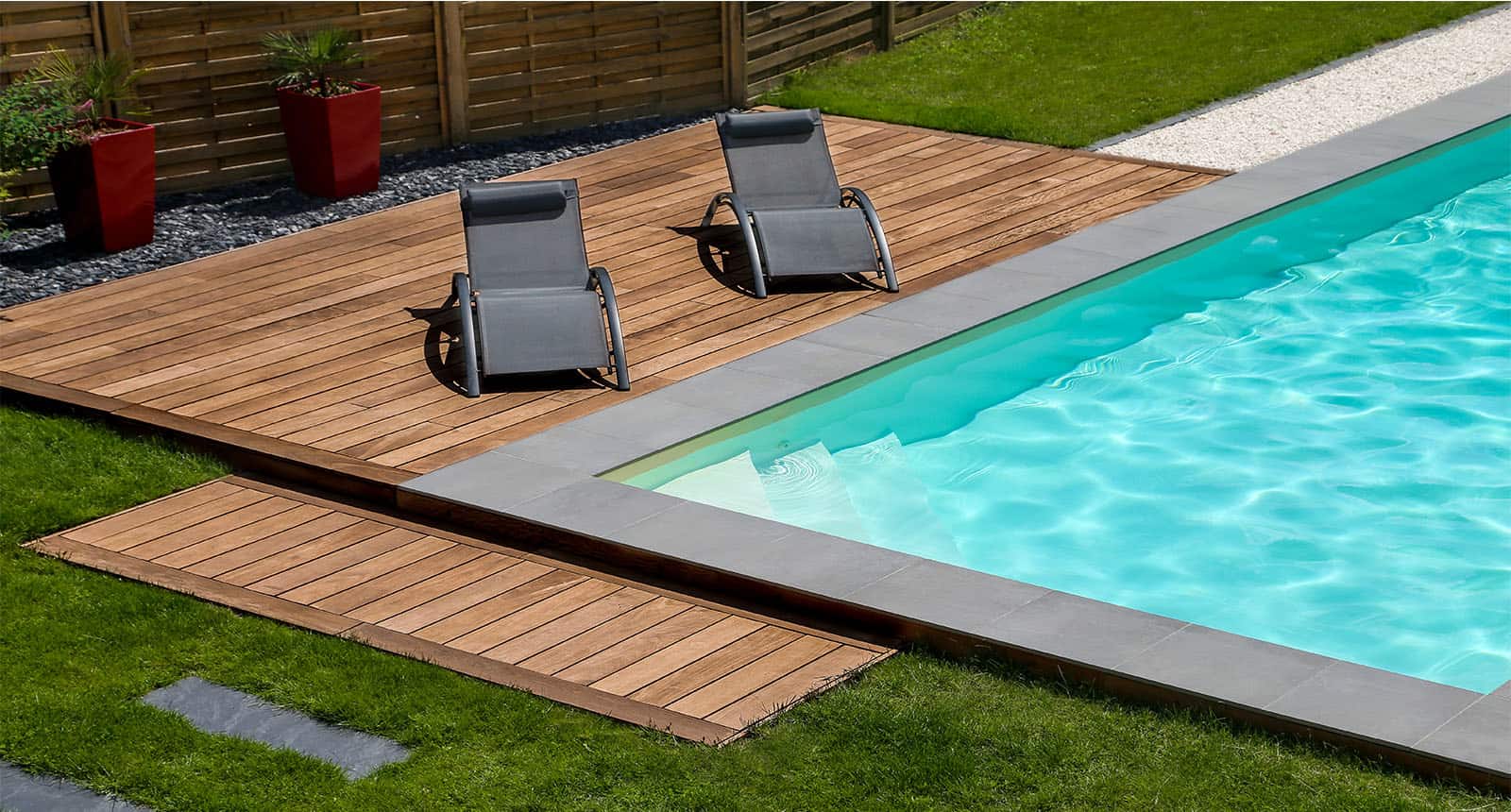 Watch this video to know more:
What Is Ipe Wood Used For?
Ipe wood is used for outdoor applications. Because of its long lifespan and resistance to outdoor issues, ipe is an excellent choice for all outdoor structures, including the deck, siding walls, fences and furniture.
Compared to some pressure-treated woods, used for similar purposes, ipe has a five times longer lifespan.
Let's see what you can build from ipe wood!
Outdoor Constructions
If you are looking for a durable gazebo or trellis, ipe is an excellent choice. Because of the long life span, structures made from ipe wood don't need a replacement for years.
You can build a beautiful pergola for your backyard, which will be strong enough to withstand harsh winds and different weather conditions.
Siding
Ipe is fire resistant, and therefore it is a superb choice for use in homes and commercial properties. Moreover, ipe wood can be recycled, unlike some other materials, vinyl, for example.
Because of its strength, ipe wood is a suitable alternative to conventional materials for siding.
Watch this video to know more:
Flooring
A less common use of ipe wood is interior flooring. When used for indoor flooring, ipe gives an aristocratic look to the home. Despite the initial investments, ipe seems like an economical choice for flooring because it will last for decades without the need to fix it or replace it.
It is also easy to clean with deck cleaners that remove mold and stains.
Furniture
Ipe is an alternative to teak, and furniture made from ipe lasts on average 25 years. Even products exposed to extreme weather maintain a pleasant look and sturdiness for years. Therefore, ipe furniture holds up against heavy use and parties.
Decking
I left the most popular use of ipe for last. Ipe is superb decking material. It is smooth, durable and naturally resistant to issues such as insects, fire, rotting. Also, ipe decking isn't slippery!
Benefits Of Ipe Wood
If you are thinking about redoing your deck, ipe wood has probably come to your mind. Here are some reasons ipe wood might be the best choice!
Won't Rot
Ipe origin is rainforest. Therefore, the wood has natural oils and a dense structure that makes it mold and fungi resistant. Those are the most common causes of wood rot.
Luckily, ipe wood won't rot, whatever the conditions are. It can withstand wet weather and high humidity with no issues. So, you can use it everywhere.
Insect-Resistant
The same oils that make the ipe wood resistant to rot, makes it resistant to insects. Because it comes from rainforests filled with insects, the tree developed natural protection against different insect types.
Therefore, you don't have to come up with a plan to protect the deck against insects or spend money on coating.
Suitable For Hot Weather
Ipe wood won't get too hot when exposed to direct sunlight. Unlike plastic decks, ipe wood absorbs the sun and disperses it, so it is comfortable to walk even in tropical climates.
Stylish And Robust
When you work with wood, you have to choose between look and function. But, ipe wood has both – great appearance and excellent strength. The grain has a unique wavy texture which makes it stylish.
The tones of the wood are warm and pleasant.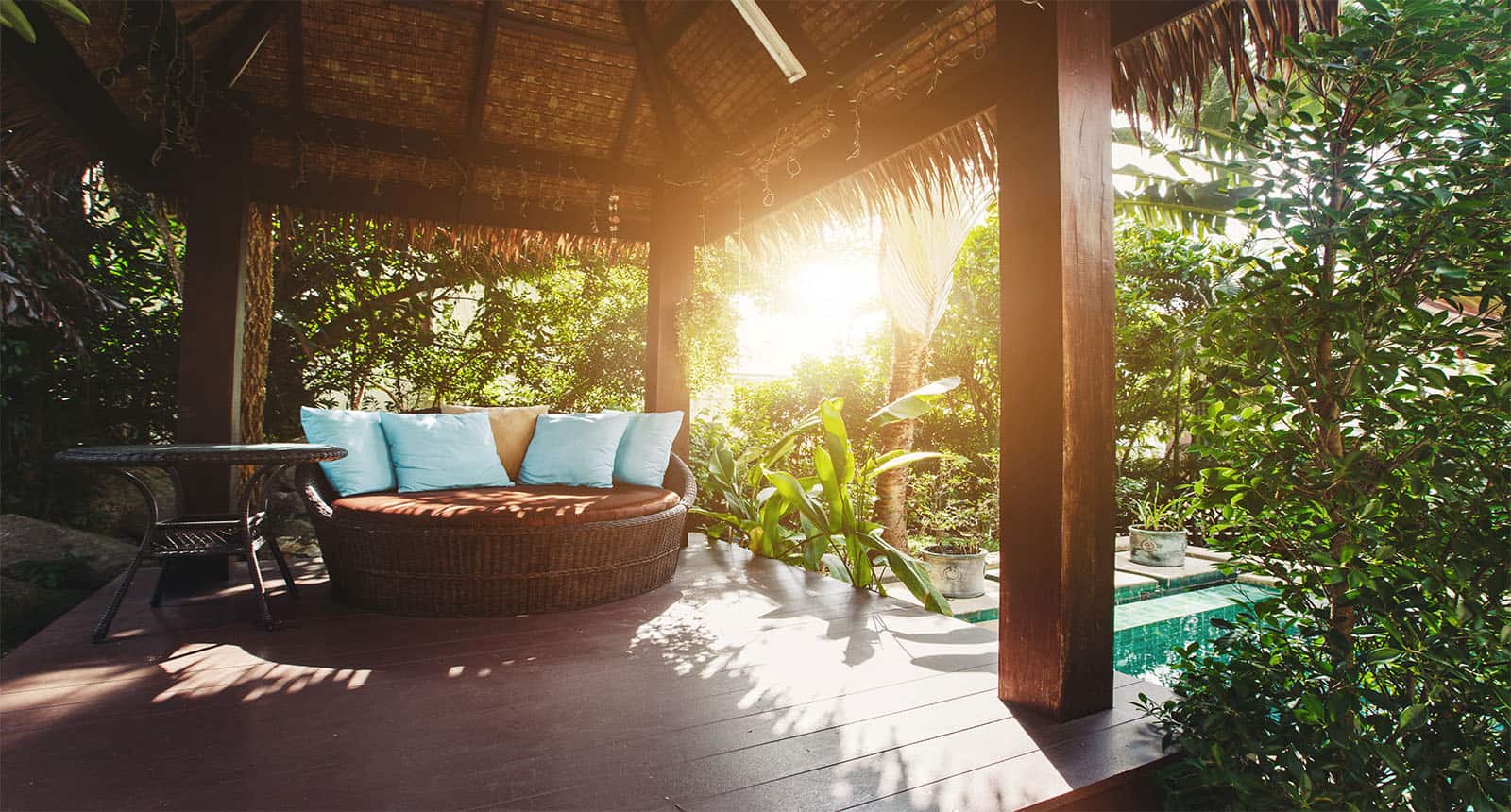 Fire-Resistance
Ipe is fire-resistant, which makes it a brilliant choice for rooftop decking and wildfire-sensitive places.
No Harsh Chemicals
Because of the natural properties of ipe wood which makes it resistant to insects, rotting, and fire, there is no need to add preservatives or treat the wood. Therefore it is a healthier choice.
All you have to do is seal with natural rose oil products.
Watch this video to know more:
Simple Maintenance
Ipe decks require simple maintenance. Minimal care means only occasional hydrogen-peroxide cleaning or cleaning with a homemade deck cleaner. No polishing, sanding, or other procedures are required to keep the ipe wood in good condition.
10 Most Common Ipe Wood Problems and Solutions
Ipe wood benefits are impressive but don't rush your decision. Consider the following few problems you may encounter with ipe wood!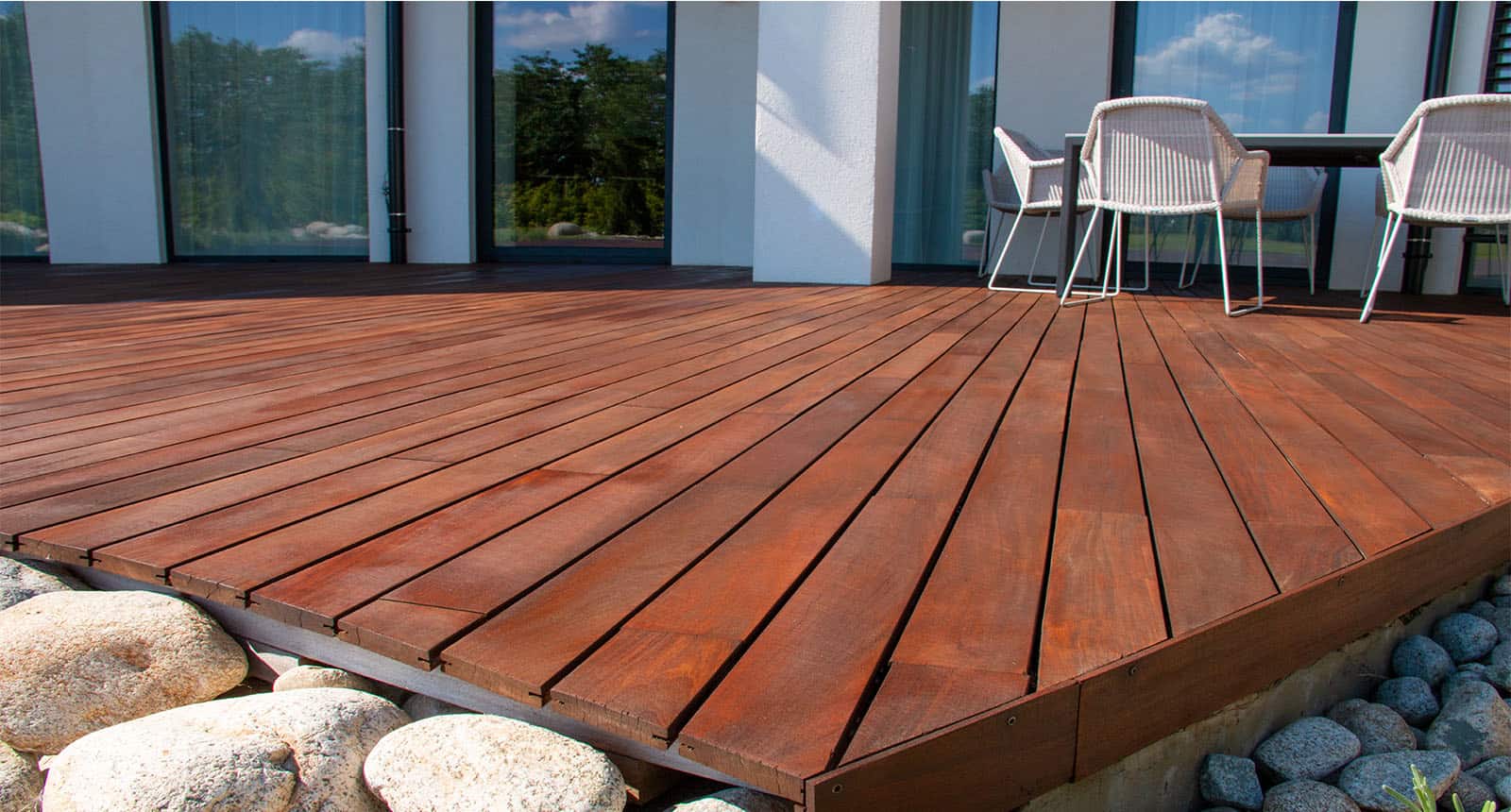 Hardness
Ipe wood is hard. It is an outstanding benefit in terms of resilience. But, hardness makes ipe wood challenging to work with, saw and nail. Also, ipe wood chews up your blades, which means you will probably need replacement.
So, working with ipe wood requires more time and effort.
Solution
One possible solution is to pre-drill holes and try heavy-duty steel screws. Use large drills that are capable of drilling thicker materials.
Watch this video to know more:
Expenses
Ipe is an expensive, high-end material. It will cost you more than cedar trees or redwood. Professionals who work with ipe charge more for ipe wood projects.
Solution
You can pick any pressure-treated wood as a cheaper alternative.
Durability
You probably wonder why durability is on the problems list. For example, if you decide to get an ipe wood decking, you will stick with it for the next 50 years. It makes little sense to change the deck when there is no damage.
Solution
If you don't want to stick with the same deck for decades, skip ipe wood and choose cheaper and less durable alternatives.
Black Market
If you are eco-conscious, you might want to skip ipe wood. Despite different initiatives, such as the Rainforest Alliance, which is in charge of the optimal harvest of ipe wood, it isn't always the case. There is an ongoing black market of ipe wood that threatens to extinct the wood in the long run.
Prices on the black market can be lower than the prices of trees from the official ipe wood harvest.
Solution
To make sure you are buying wood from an official and approved harvest, look for FSC-stamp. It ensures that your ipe wood is coming from responsibly grown forests.
Ipe Wood can be Allergen
Working with ipe wood leaves fine dust in large amounts. The dust can easily cause an allergic reaction in contact with respiratory organs or eyes. So, it provokes symptoms similar to asthma and severe headaches.
Solution
You can reduce the risks of allergic reactions if you use protective equipment – a face mask, gloves, goggles.
Acclimation
Ipe wood requires acclimation, despite all pleasant benefits. If the wood isn't acclimated to conditions outside, it may crack or split.
But, ipe wood is versatile, so as long as you let the wood acclimate, you can use it in dry, humid, cold climates without issues.
However, if the climate change is too dramatic, for example, from humid to dry areas, the wood will dry too fast, which will cause cracks.
Ipe is a relatively moist tree, but unless the moist levels are constant, it can warp even before you work with it.
Solution
A potential solution is letting your ipe wood boards stand outdoors on the construction site for at least 14 days.
If you don't plan to finish the decking anytime soon, I suggest you cover your boards with a tarp but leave a space between them. That way, the boards can breathe and acclimate at a natural pace.
To prevent warping you should use a wax-based coating. It will maintain the moisture levels in the tree, and the airflow will help the ipe wood decks to shrink or expand evenly.
Requires Knowledgeable Use
Structures made from ipe wood need enough airflow to prevent warping. Ipe is a dense tree but can move upon drastic variations in humidity levels and temperatures.
Also, you need to build the construction to prevent excessive moisture from collecting below the deck. If you fail to do so, ipe wood dries. Eventually, the wood will show signs of bulking or coupling.
The potential issues can be solved via a professional approach only. So, ipe wood might not be the best material for DIY projects. Also, professional services are costly.
Solution
The only solution to the airflow issues is to have a professional design a deck for you, considering all factors I mentioned. The deck needs to have identical airflow on all sides and enough space for drainage. Some architects believe that leaving 18 inches of space for the airflow will help, but every construction needs precise measurements.
Staining
Ipe wood can stain if the dirt is left too long. Also, the sun can cause the wood to fade, even though it won't warm it. Maintaining the ipe wood is simple, but it must be frequent to ensure the best results.
Solution
You can seal your deck to protect the finish. Also, you can apply UV protection coating to maintain the authentic look of your ipe deck.
There are some excellent brightening products on the market you can use to remove stains and discolorations. You can also use oxygen bleach cleaning product to remove them.
Replacement
Even though ipe is heavy-duty, damage can happen for whatever reasons. Replacing the affected boards is simple, but finding the exact match in boards might be a nightmare.
The boards you installed years ago went through the acclimation process, were exposed to different outer conditions, and probably changed the color ever so slightly.
The new boards won't blend easily into the existing ones.
Solution
There isn't a simple solution to this one. You may try to reapply the same coatings you applied to the old boards to make them look as similar as possible to the old ones.
Drying
The ipe deck can dry over time. You can recognize it by looking for cracks on the surface. It is a completely normal and harmless process until it happens on the ends of the boards.
When cracks happen on the board's end, it can make the board withhold more moisture than it should, which will affect the durability of the board itself.
Solution
End wax is a simple way to prevent boards end drying. It is a readily available and affordable product, and in most cases, it is included in your ipe wood material purchase.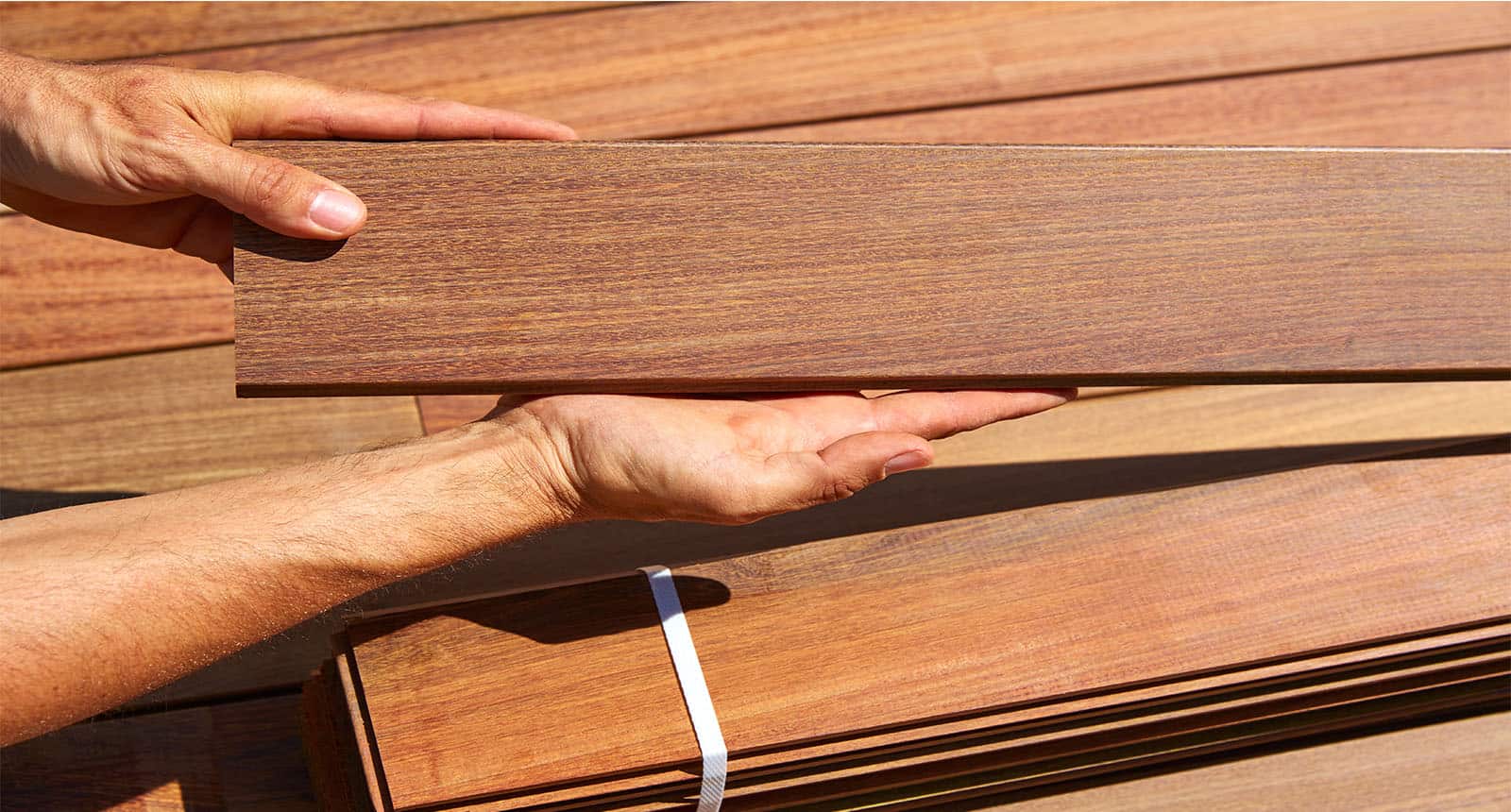 Ipe Wood Problems – A Deal Breaker Or Not?
If the budget allows you to invest in ipe wood with FSC-stamp, it can be the best choice you could make for your deck. As long as you approach it with care and include regular maintenance, you will be more than happy with your ipe constructions.
Ipe wood looks wonderful and is almost indestructible.
What do you think about ipe wood decks? Would you invest in it?
If this article helped you decide, please like it and share it on your social media!
References:
1. Ipe | The Wood Database – Lumber Identification (Hardwood). (2021). Retrieved 21 May 2021, from https://www.wood-database.com/ipe/