Someone has said, choosing appropriate kitchen flooring will help you avoid all the afterward troubles about cleaning and maintaining. However, not everybody knows how to pick the perfect floor for their kitchen. That raises a question:
As the kitchen is one of the most regular-used in a house, choosing a suitable kitchen flooring will help you enjoy your cooking time. No longer will you feel your feet aching or worry about water spills, and an appropriate kitchen floor can help you even more than that.
What Is The Best Kitchen Flooring?
Of course, there will never be one and only correct answer. However, I can provide you nine excellent kitchen flooring options to choose from:
Solid hardwood
Engineered wood
Laminate
Natural stone tiles
Ceramic tiles
Porcelain
Vinyl
Concrete
Cork
Resin
I will reveal the pros and cons of all these materials in this article. So don't skip, or you will lose some valuable information!
Now, it's time to scroll down!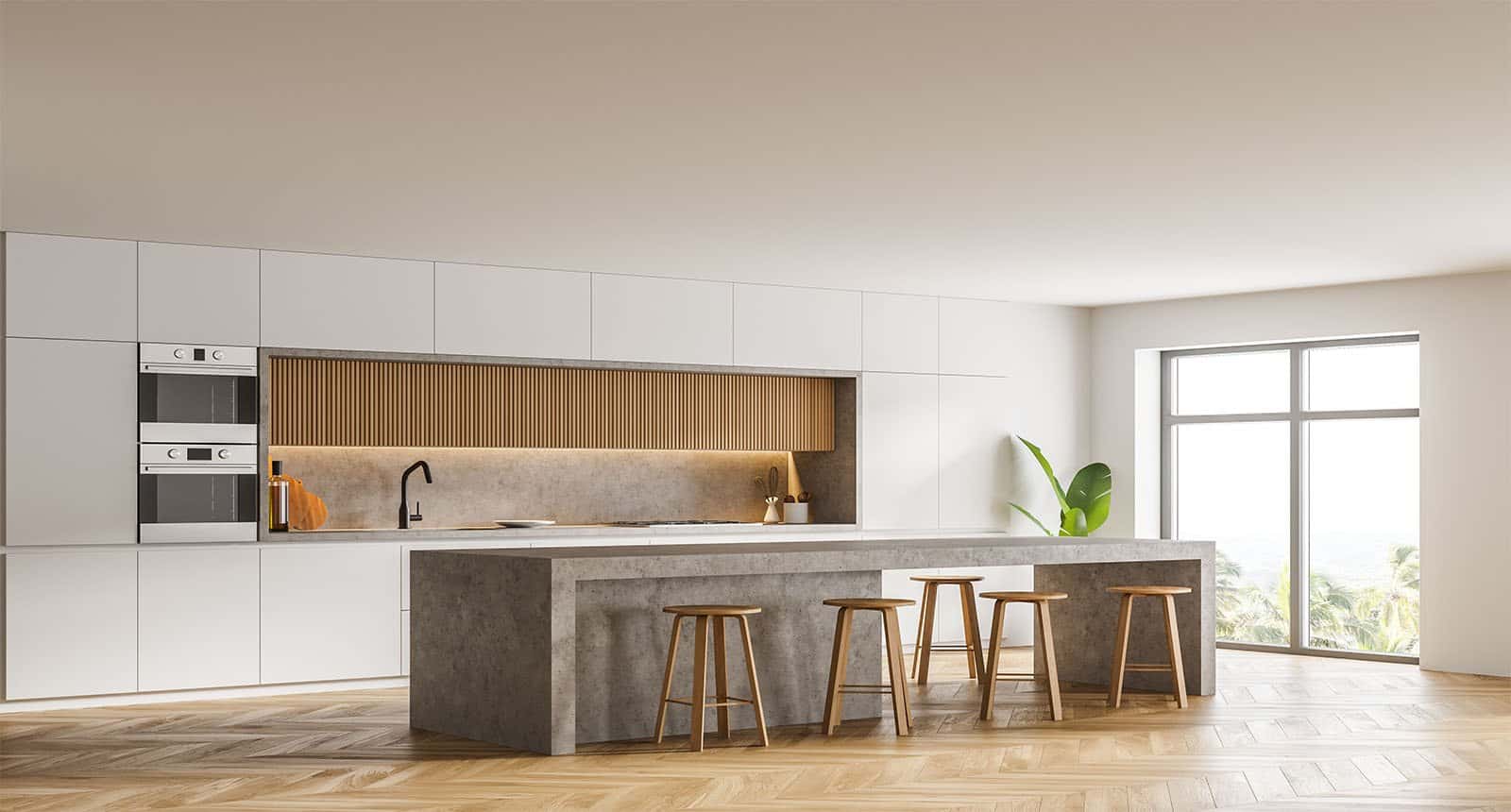 Crucial Standard Before Buying
You can't just go to some stores and pick whatever materials catching your eyes. There should be some considerations before making any decisions since the kitchen flooring can affect your whole house.
Water Resistance
A kitchen is a humid place where mold overgrows, so it's essential to choose a suitable flooring material so that you won't have to fret over every time water spills.
Non-Slippery
Water resistance is not enough for an excellent kitchen floor. If your kitchen floor is slippery, you can easily fall with any water spills, especially when you are in a hurry. And in case your house is a humid region, get yourself a non-slippery kitchen floor.
Durability
This trait plays a critical role, especially if you intend to keep the kitchen floor in the long run. A durable kitchen flooring can also offer water-proof and scratch-resistant features. But durability can come along with the painful feeling when you stand for too long. So, choose carefully based on what you prioritize.
Maintenance
Some flooring materials can only retain their quality with proper maintenance, which often requires lots of time, effort, and money. That's why you should go through all the features of your chosen material to make sure it's the right choice.
Easy To Clean
Kitchens tend to be the messiest place because of all the leftover trash. If your kitchen can't be cleaned easily, you will have a tough time after cooking and washing.
Budget
Of course, it always comes down to this. While expensive kitchen flooring materials often provide good quality, it doesn't mean cheap ones are all third-rate. If you search carefully, there will be one suitable with your paying ability.
Best Flooring Choices For Kitchen
With all those considerations, now I will guide you through a list of all the most appropriate flooring choices for your kitchen.
Solid Hardwood
After all these decades, wood is still the primary choice of many people for flooring their houses. The reason is that wood floor makes the home cozier and more organic. But when it comes to the kitchen, wood becomes a less favorable choice because of its sensitivity to dampness.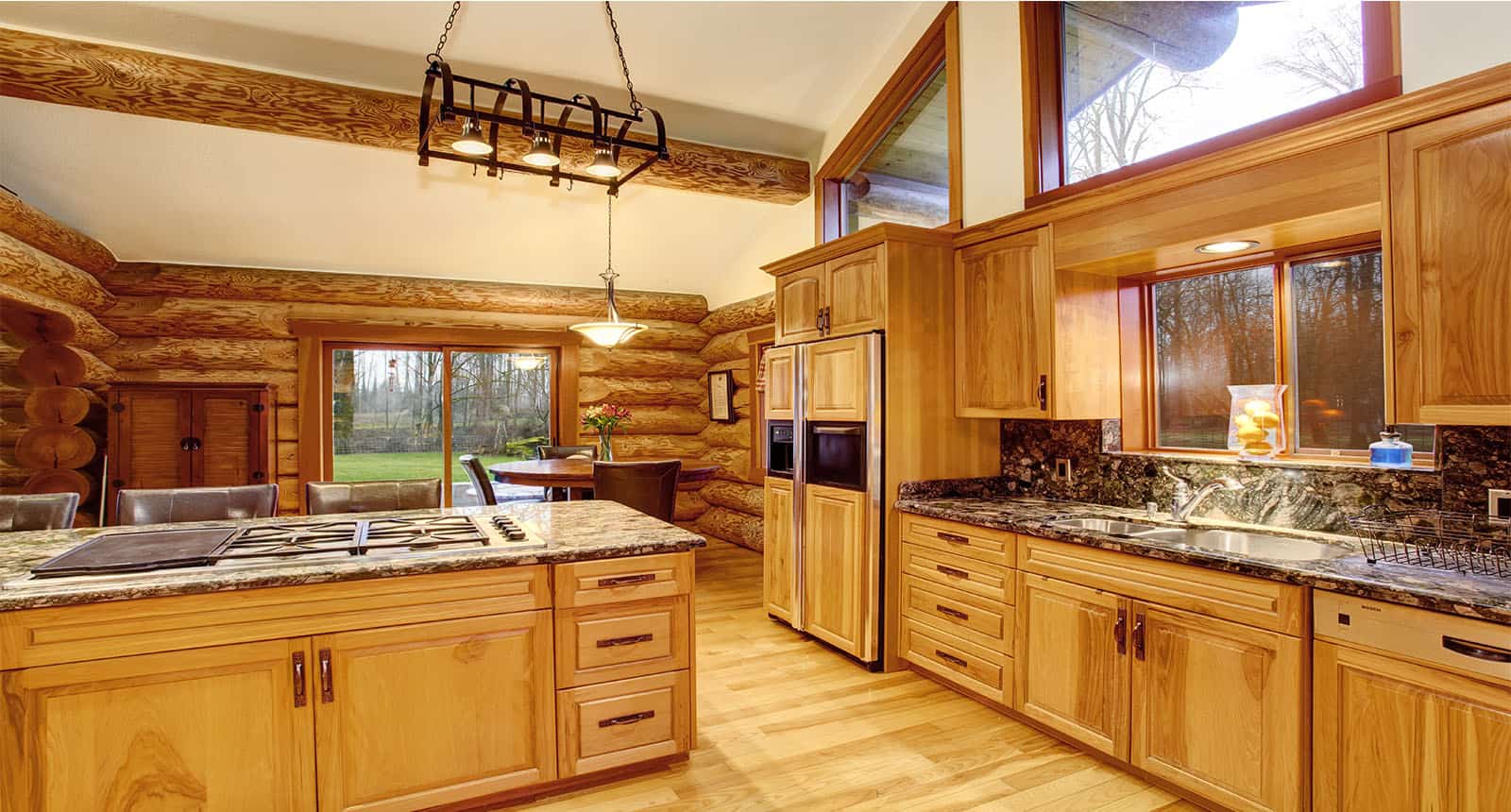 However, as solid hardwood is introduced, moisture's no longer a threat. A concrete hardwood floor can resist water and vapor with an appropriate finish, though not in the long run.
Additionally, solid hardwood flooring is famous for being easy to clean. If you take good care of it by sanding and refinishing once in a while, this flooring material can last up to seven decades. That may be a plus since solid hardwood is high-priced.
One more issue is that solid hardwood floors quickly degrade over time. (1) As time passes, you will see more and more stains created by spills or splatters on this floor. Some may enjoy these imperfections, but most people don't. You can avoid it, though, by cleaning the floor every time after cooking or washing.
Engineered Wood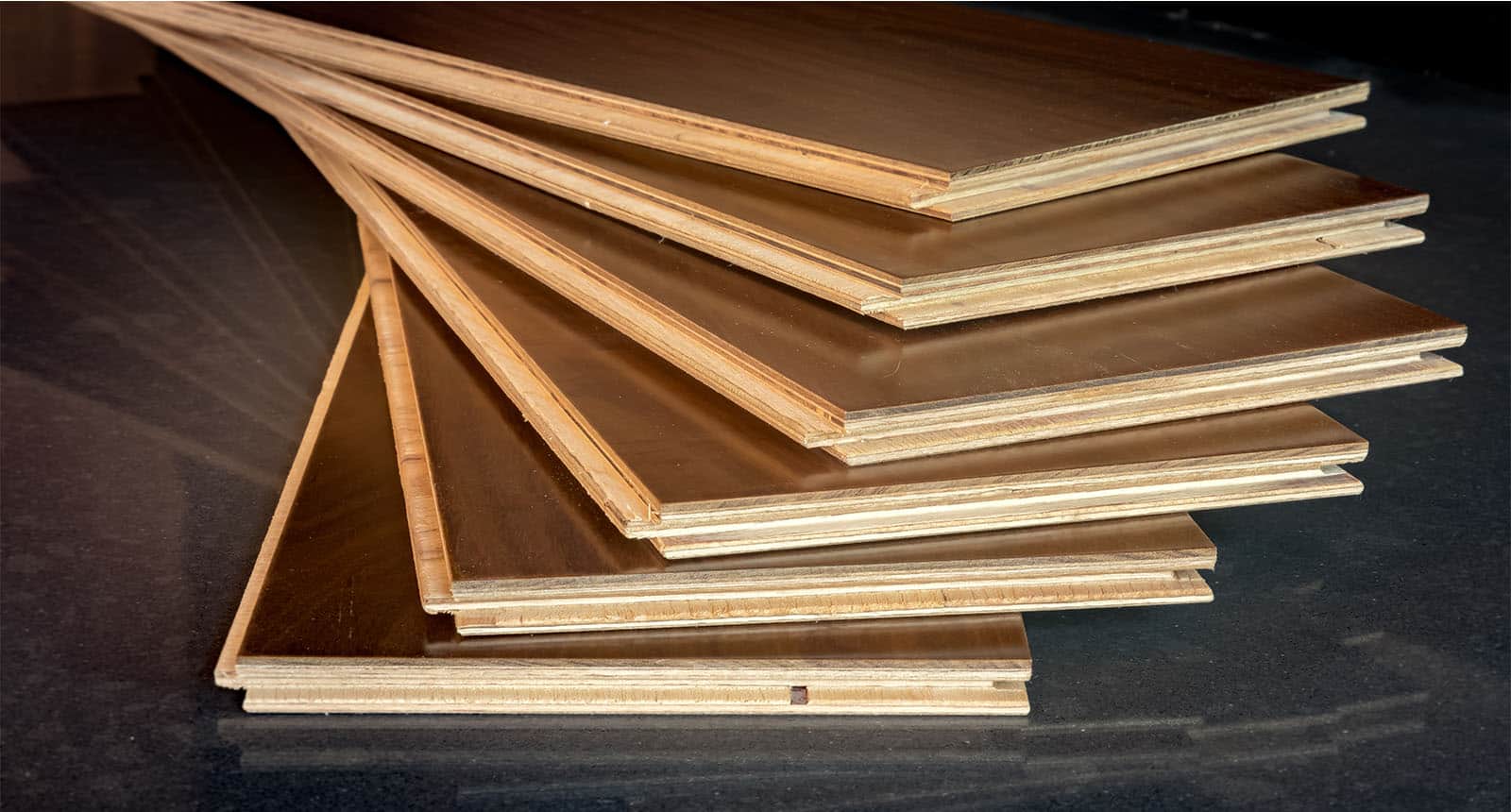 Different from solid hardwood, engineered wood has only one layer of solid wood on the surface. The remaining below are all artificial materials, like high-grade plywood or high-density fiberboard.
Because of this, engineered wood flooring is more affordable than solid hardwood. But at the same time, it still provides your house a classy, stylish look. Also, thanks to the substrate, engineered wood is more resistant to moisture, thus more suitable for your kitchen.
Moreover, engineered hardwood is easily installed, especially when it comes to floating floors. You can renovate your kitchen at any time without having to pull out all of the cabinets.
This video shows you three ways to install an engineered wood floor on your own. Check it out!
However, it's precise because engineered wood is not entirely solid wood. This kind of flooring doesn't last as long as the latter. Its multiple layers consisting of wood and other materials can be torn apart after being exposed to water for a long time.
Laminate
Before, laminate used to be a perfect solution for those wanting a wood floor without spending too much money.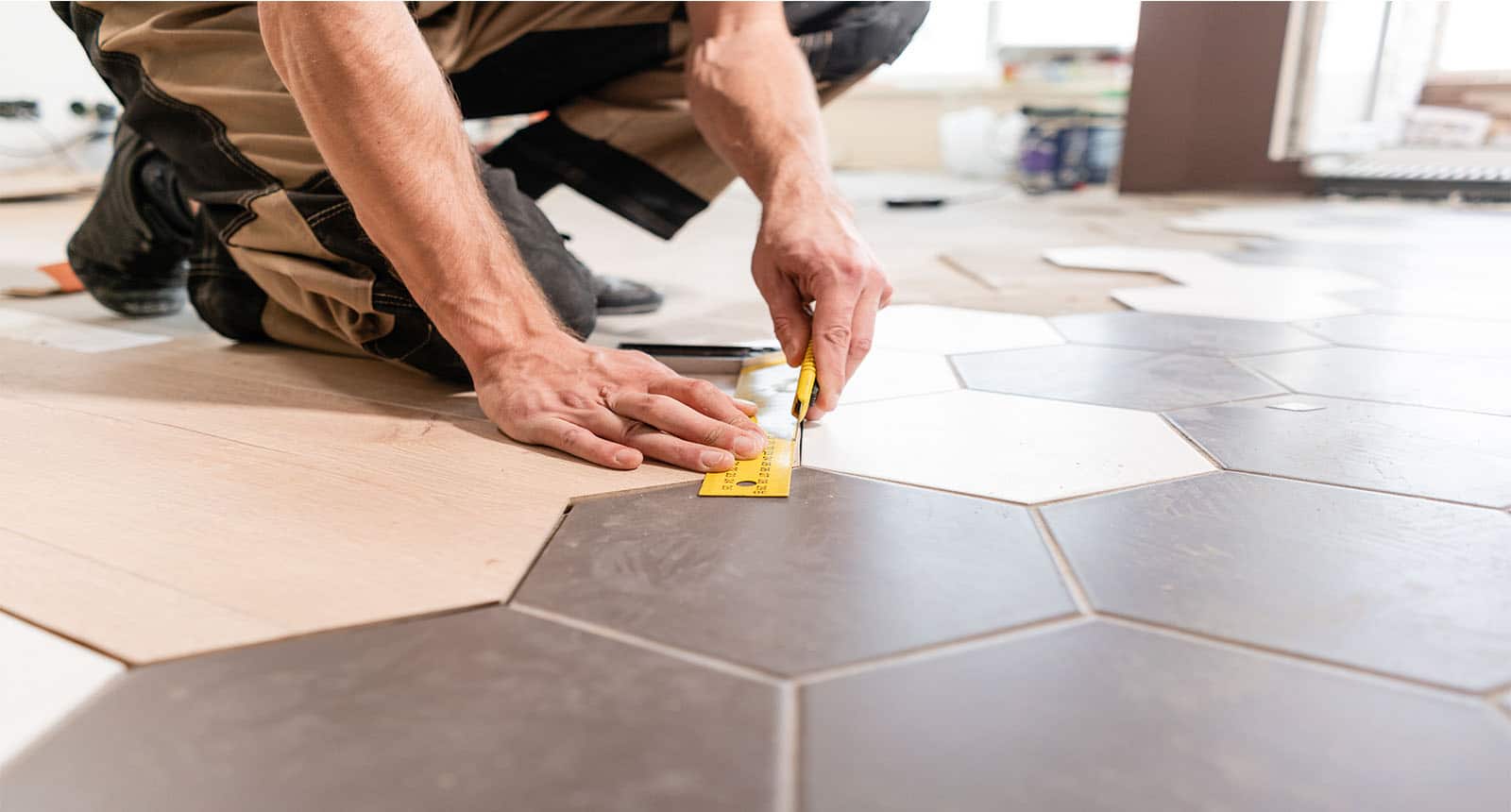 Not only does it imitate the wood appearance, but laminate's also resistant to water, making it suitable for humid places like the kitchen. Also, laminate flooring is easy to install.
Actually, you can even do it on your own to save the installment money. Cleaning laminate flooring is pretty simple too, as you only need to wipe it with a damp cloth. (2)
Natural Stone Tiles
Besides hardwood, natural stones are well-known classic options for kitchen flooring. There are kinds of stones to choose from, and here are all the most popular ones that you'll be interested in.
Marble
Choosing marble means you have a whole range of colors to pick, from dark colors like green, gray, brown, etc, to lighter shades, such as pink, red, golden, and so on.
Marble often gets polished before being made into tiles, but that doesn't change the fact that it's easily scratched, which ruins your kitchen floor quality. Not to mention, it gets slippery when spilled with water.
Slate
Unlike marble, slate is slip-resistant so that you can walk on the slate floor without any worries. With slate stones, You can also choose a variety of tones: Blue, gray, red, and many more.
Not to mention, each slate stone has its own vein, creating a unique look to your kitchen.
Granite
This might be the most rigid stone among those options. That's why people usually choose granite for the kitchen in massive restaurants or crowded places. Granite stone doesn't have much color, primarily black, gray, tan, and white spots.
Although you can polish granite to make it glistening, it will get more and more slippery after each time polished.
Limestone
Despite being a sturdy stone, limestone still gets acid corrosion. Thus, be careful with your carbonated drinks or descalers. You should reseal limestone flooring frequently to protect the surface. Aside from that, the limestone floor can be pretty hard to stand for a long time.
Travertine
This stone is on the softer side of rocks so that you won't have any problems spending hours standing on it in your kitchen. And you can count on this stone flooring on humid days since it's slippery-resistant. However, travertine flooring is easier to get damaged.
There are still many more stone types for your kitchen flooring, but here are some of their similarities. First, all of their colors and patterns are natural, unlike all those artificial materials.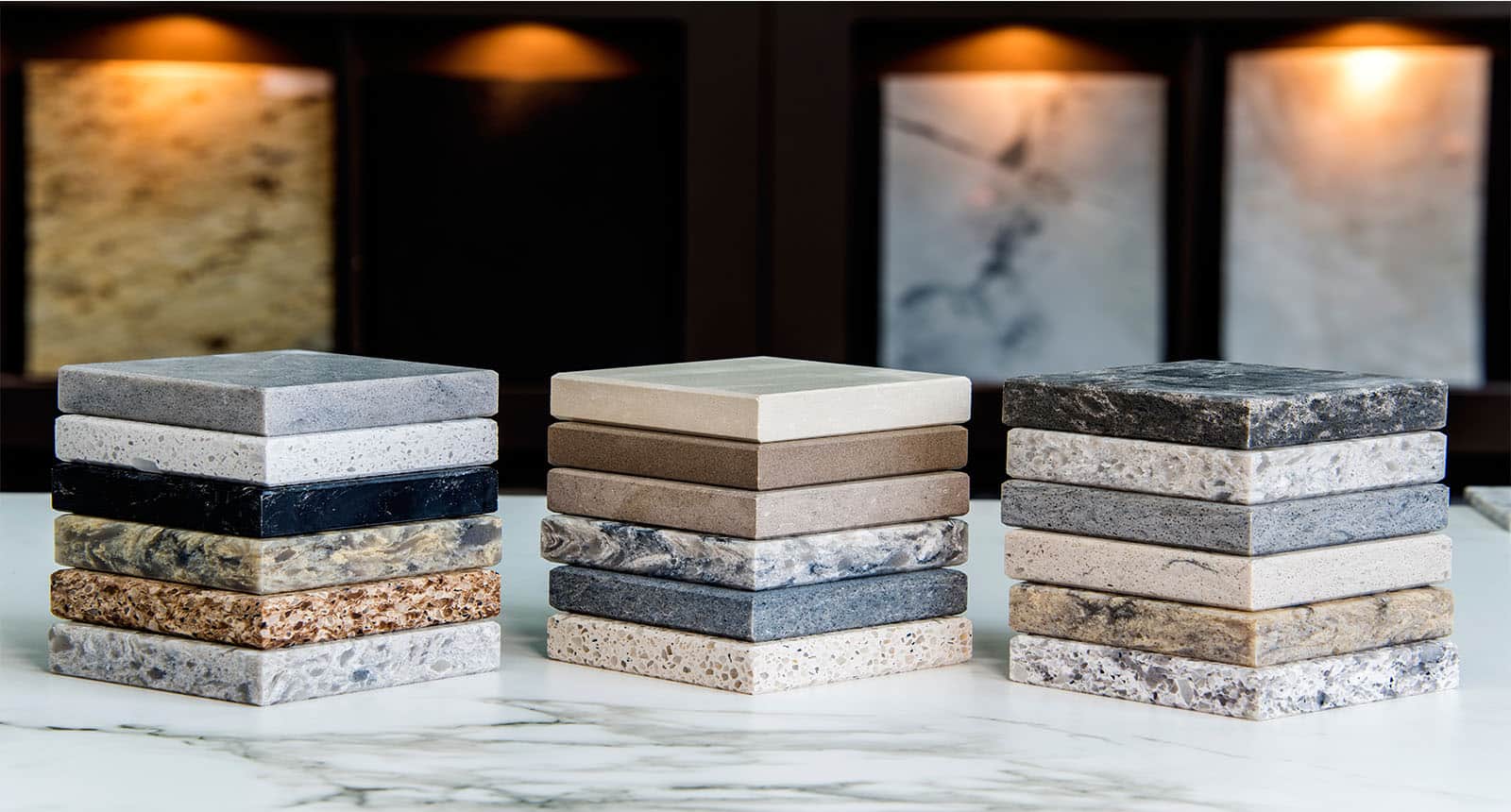 Therefore, there are hardly any two identical stone tiles, making your kitchen floor distinctively unique. Not only that, stone flooring also provides a classy and elegant atmosphere to your kitchen, raising the house's value in case you want to resale.
And obviously, being a stone, this kind of flooring is exceptionally sturdy, even the softer stones are still more durable than other materials. However, there are lots of tiny holes on their surface, so spilled water can penetrate inside.
You can prevent that by coating a stone sealer over the stone tiles and resealing it annually. If you provide proper care, they can last as long as the solid hardwood floor. Still, a natural stone kitchen often requires professional installation.
Ceramic Tiles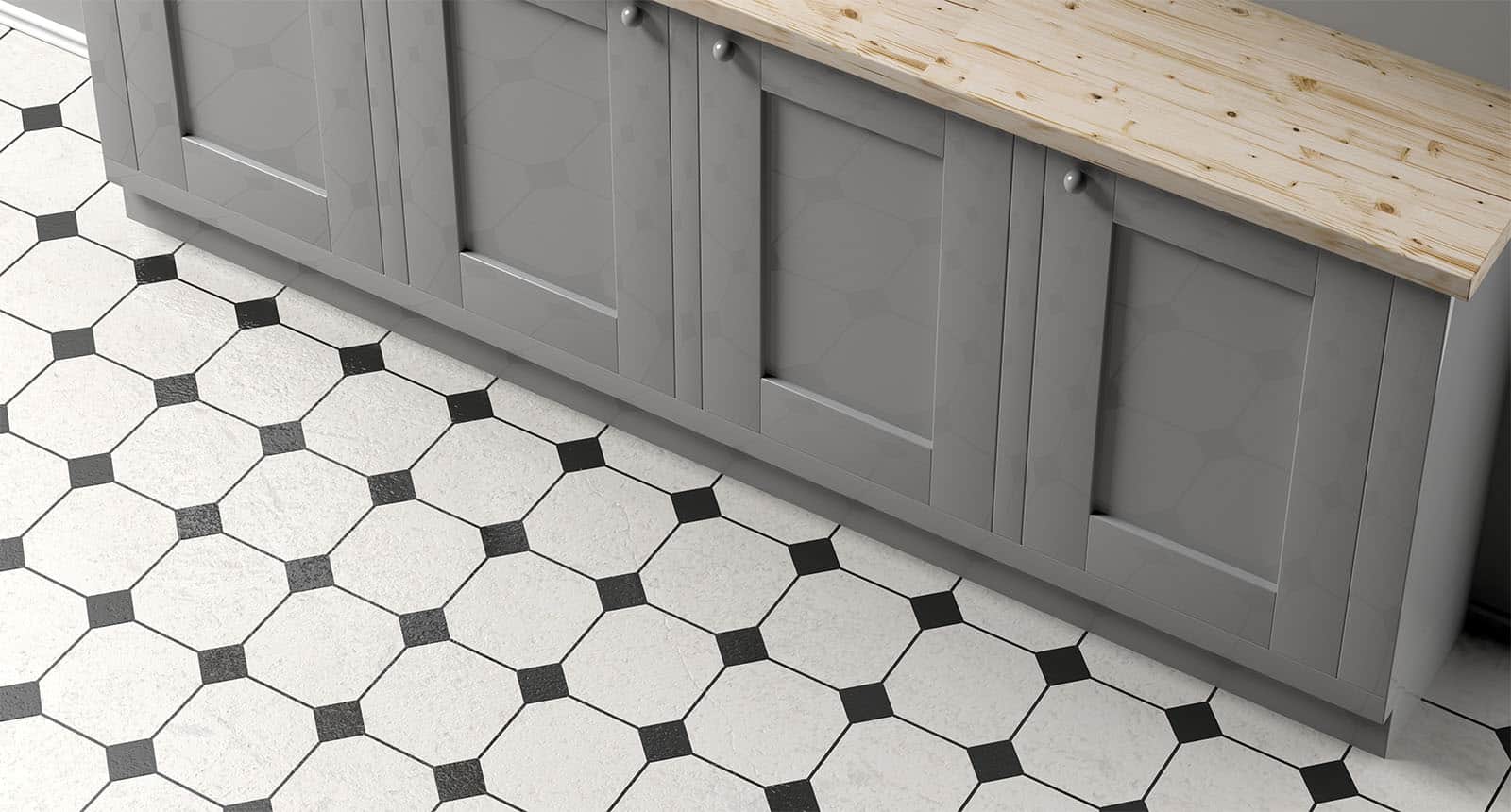 If you prefer durability over appearance, then ceramic might be your suitable choice. Ceramic tiles are made from baked clays, so there's no question about their sturdiness. No longer do you have to worry about it getting scratched or damaged.
Moreover, ceramic tiles flooring can be refurbished multiple times in various ways, from polishing to staining. Therefore, you will always have your floor looking brand new and fabulous.
However, these ceramic tiles come with one major downside: They quickly turn cold. So if your house is in temperate zones or Northern regions, this is the very flooring material you should avoid.
In addition, ceramic tiles' stability may protect them from being broken but also make it uncomfortable to stand for a long time. And some people may not appreciate the ceramic tiles' value so prepare yourself for some harsh comments.
Porcelain
Despite going through the same procedure of making ceramic, porcelain is harder than ceramic as it's baked at a higher temperature. Due to this hardness, porcelain flooring is a popular choice for its water-proof, budget-friendly, durable characteristic..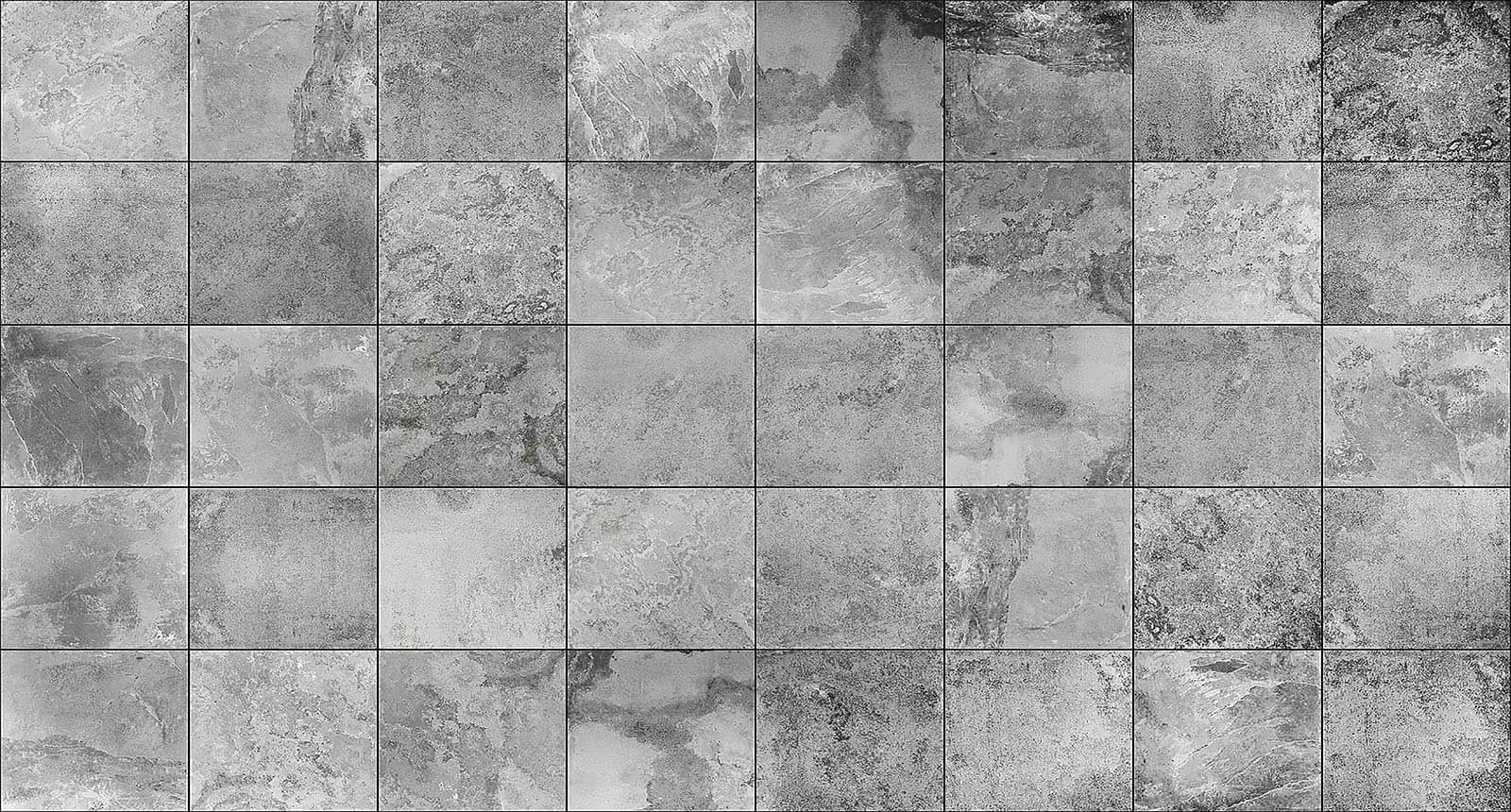 It's also easy to clean, the grout between tiles may be troublesome, but a grout sealer will solve this for you. However, it can be pretty uncomfortable to stand on porcelain flooring for a long time and easy for the plates and bowls to shatter when dropped.
Moreover, porcelain is not non-slip flooring material, so make sure to walk carefully. To prevent this, you can apply some slippery-resistant textures or patterns over the porcelain.
Vinyl
People often refer to vinyl as a second-rate flooring material. But that thought doesn't apply to the recent luxury vinyl flooring. (3)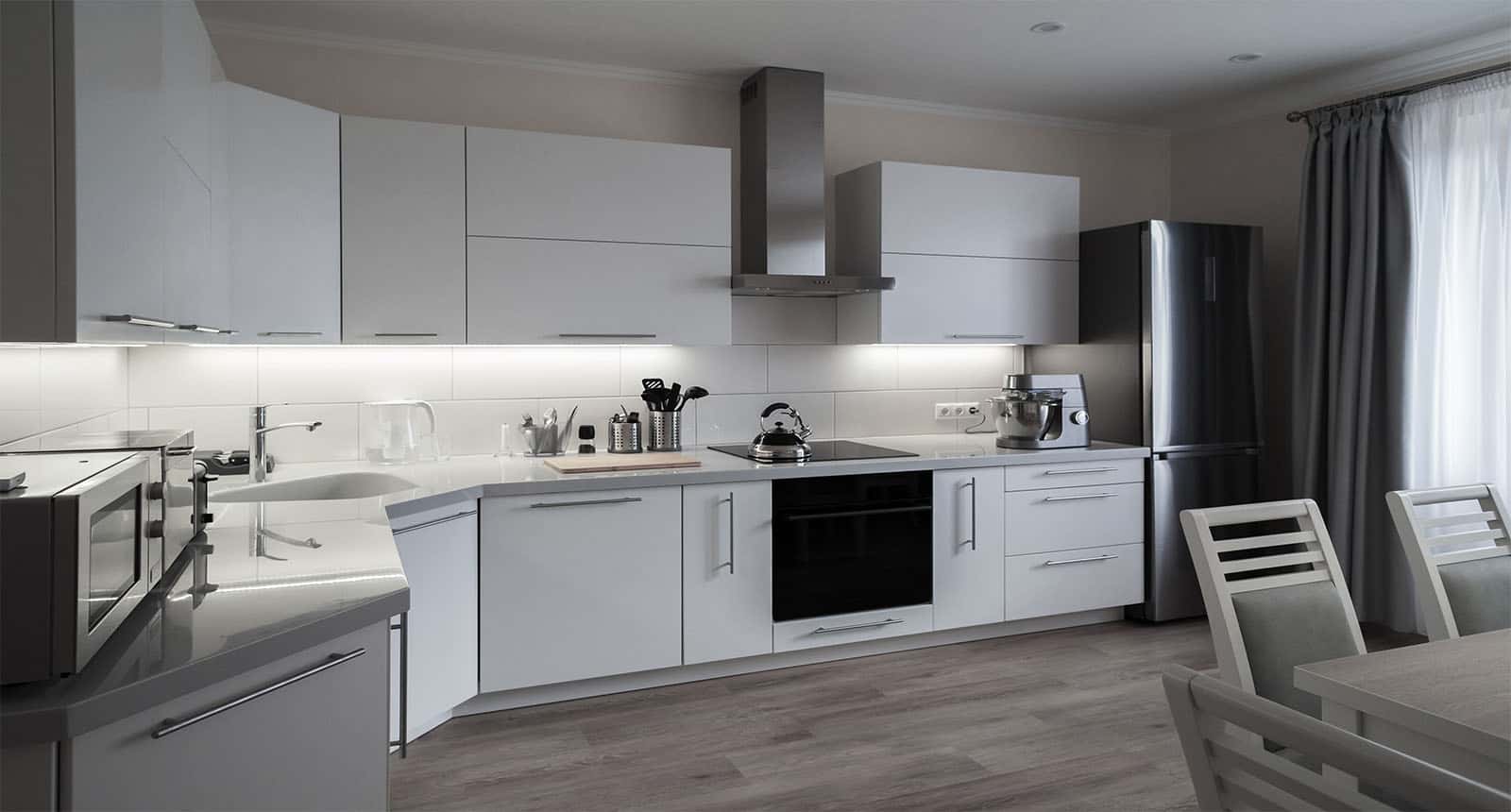 Being one of the most economical flooring materials, vinyl flooring still possesses numerous strengths. Besides water-resistant, vinyl is durable and stain-proof. You can effortlessly clean with some sweeping, mopping, and vacuuming. If taken care of properly, a vinyl floor can last for a couple of decades.
Vinyl flooring is also famous for its wide range of colors and styles, especially modern vinyl can even replicate the look of other materials with perfection. You can get yourself a stone-look or wood-alike floor without paying a fortune.
And if you usually spend a long time in your kitchen, vinyl should be one of your foremost materials. Since it's pretty soft, your feet will still feel comfortable after standing for a while. Additionally, you don't have to worry about any dishes or bowls dropping.
Still, vinyl flooring is prone to ripping, tearing, or denting from the weight of other heavy appliances because of this characteristic. And although it's durable, it's not entirely resistant to scratches, especially from sharp or heavy tools.
Watch this video for more information about the benefits that vinyl flooring can bring to you.
Concrete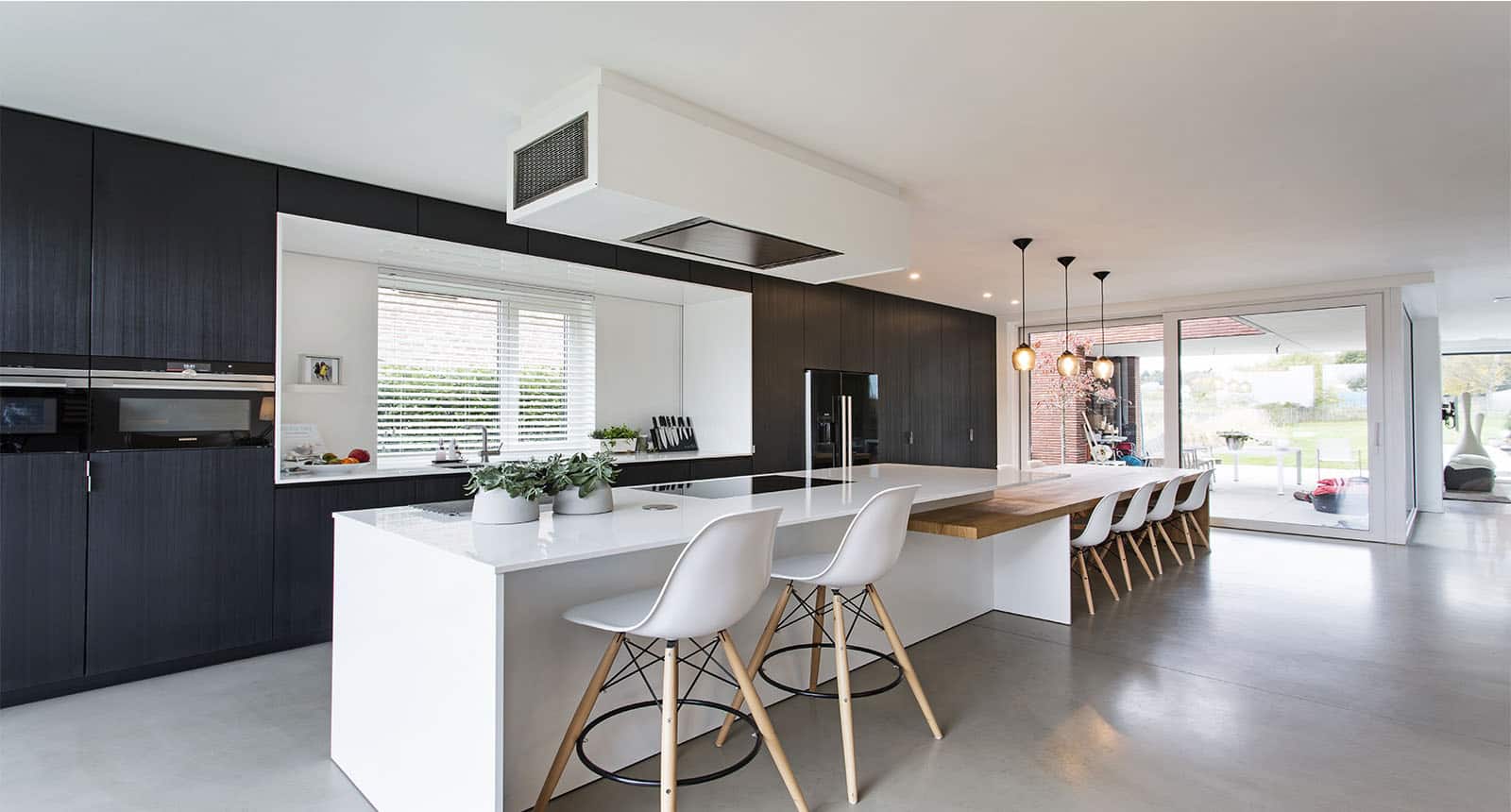 In terms of durability and budget-friendliness, hardly any flooring kitchen materials can beat concrete. Due to this trait, you can find concrete as a subfloor in many houses. Additionally, you can polish recent concrete flooring in multiple ways to get a similar look like wood, stone,… If you choose concrete for the kitchen flooring, prepare some mats or wear a slipper when cooking since this flooring is slippery.
Also, concrete can turn cold easily, especially in the winter, so a carpet is an appropriate addition to your kitchen. A rug can also ease the stress of your feet when standing for too long.
Cork
Though it's still strange to some people, cork's getting more popular as a flooring material. Cork is harvested from tree bark, then ground with resins and pressed into firm tiles. (4) This kitchen flooring material is not only environmentally friendly but also does not cost much.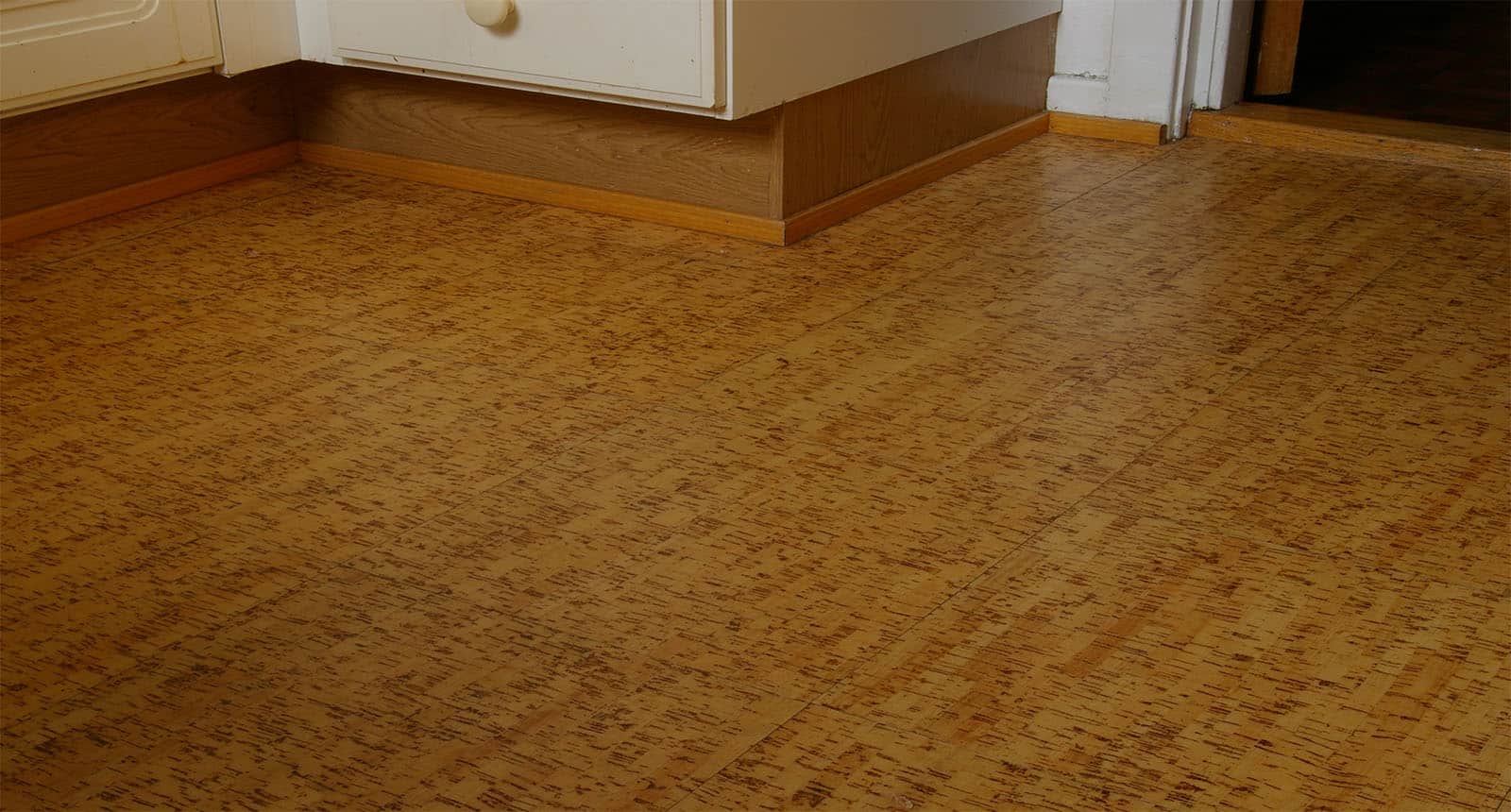 Cork is also a preferable choice for those who want their kitchen floor to be dry yet safe to walk. Since cork flooring has a springy texture, it's soft and comfortable to your feet. Cork flooring is somewhat soundproof, so it's the best choice if you have your kitchen on top of the living room.
In addition, cork is easy-to-clean material. You just need to wipe it up and mop the floor with soap water. Then, wipe it again to avoid excessive moisture.
However, the heavy appliances can effortlessly leave dents and marks on the floor because of this soft texture. Also, prepare a blind or a curtain in your kitchen if you want to go with this choice because cork will fade under direct sunlight exposure.
One of the hardest things about cork flooring is you have to reseal it to maintain it after every 3-4 years. If properly preserved, your floor can last for more than 20 years.
Resin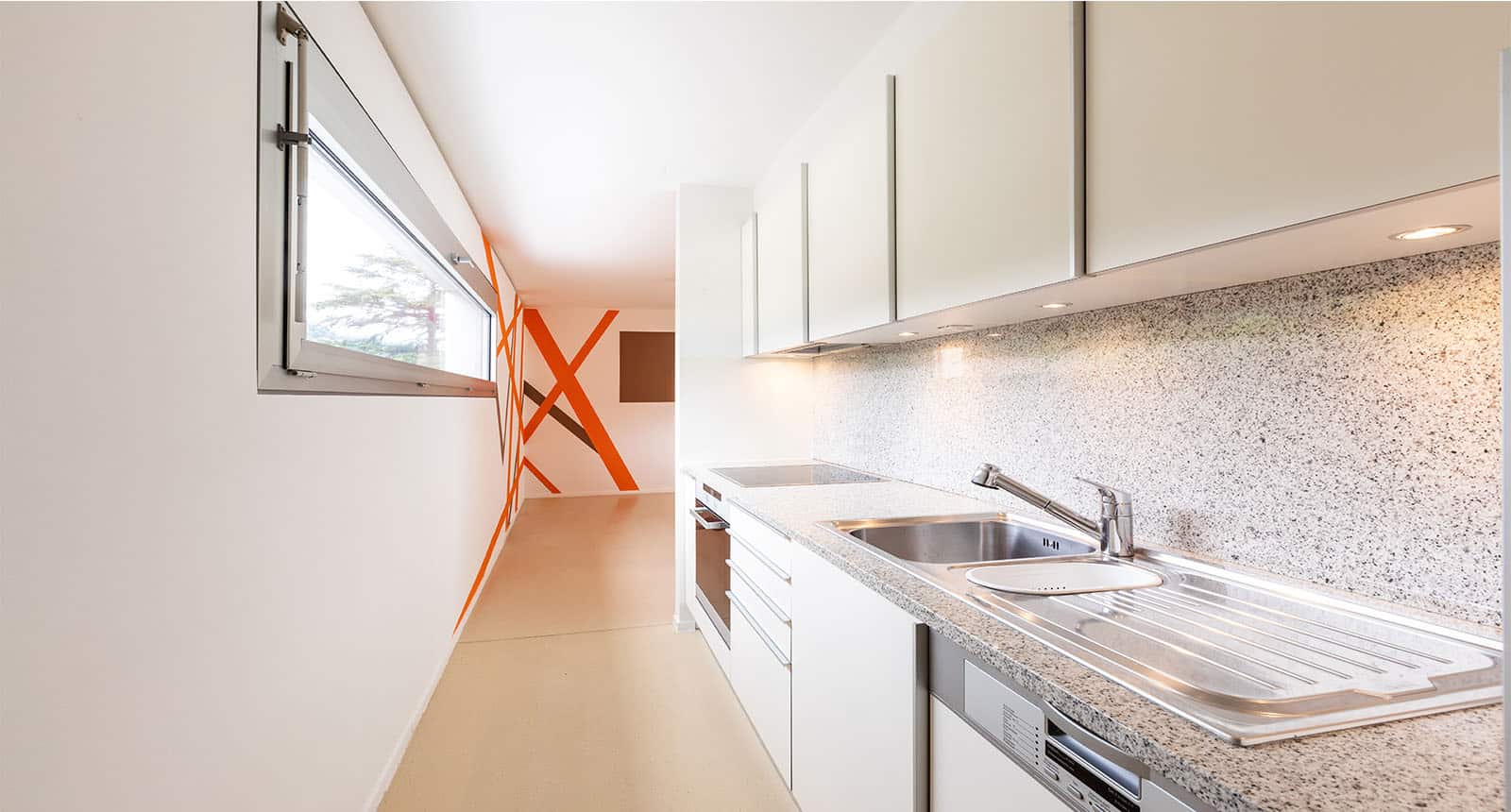 Another young-yet-in-demand flooring material recently is resin. Made by polymers installed on a substrate, for example concrete, resin is considered a low-cost and durable flooring material. It can endure even more weight than vinyl, suitable for a high-traffic place like a kitchen.
Moreover, resin flooring has a special coating making it water-resistant. You can even control its slippery by changing the resin mixture. Besides not costing much, resin floors can last for a long time, more than a decade despite constant use.
Still, UV rays from sunlights can affect resin flooring quality and appearance, so prepare an UV-proof curtain in your kitchen beforehand.
Frequently Asked Questions About Flooring For Kitchen
All the knowledge I've just provided can become useless if you are still questioning. Therefore, right here, I will answer some frequently asked questions for you.
Further Advice
While choosing the material is one of the most critical parts, there are other factors you should notice to have a perfect kitchen floor, such as the colors or the textures.
If you want your kitchen to be striking and eye-catching, why don't you try some contrasting colors between the floor and the cabinets? For example, a combination of a dark-colored floor and white cabinets can captivate any guests coming.
The texture for your kitchen flooring may vary depending on the features of your house and the kitchen flooring material. If you have a slippery flooring, then you should decorate it with slippery-resistant patterns.
If you find all the above information helpful, please share this article with your relatives! And you can write down any questions or recommendations in the comment section below.
References
Journal. 2021. Architectural Material Guide: Hardwood vs. Softwood – Architizer Journal. [online] Available at: <https://architizer.com/blog/practice/materials/softwood-cladding/>.
En.wikipedia.org. 2021. Laminate flooring – Wikipedia. [online] Available at: <https://en.wikipedia.org/wiki/Laminate_flooring>.
What Is Vinyl. 2021. What Is Vinyl?. [online] Available at: <https://www.whatisvinyl.com/>.
En.wikipedia.org. 2021. Cork (material) – Wikipedia. [online] Available at: <https://en.wikipedia.org/wiki/Cork_(material)>.