The modern flooring industry raises questions about laminate VS. wood flooring. There are so many flooring types on the market, brands, styles, finishes, but how to choose?
The first thing to do is to narrow the choice down to flooring type. If you cannot decide between laminate and wood flooring, this article is for you.
I will break things down about both types and go through all important aspects of home flooring, so you can get all the answers you need before installation.
Which Is Better Wood Or Laminate Flooring?
Wood flooring is better in so many ways, but laminate flooring has its benefits, too. Wood flooring can last five or more times longer than laminate flooring, but also cost significantly more.
Wood flooring improves the aesthetic of your home and real estate value.
Therefore, wood floors are worthy lifetime investment.
On the other hand, laminate flooring is more practical for homes with pets and wet areas.
Watch this video to know more:
Laminate Vs Wood Flooring – In-Depth Analysis
Wood flooring, as the name suggests, is the flooring type made from wood boards. Often, boars are 3/4 inch thick and have a smooth surface.
The most common way to install a wood floor is by nailing the boards.
Laminate flooring has a core fiberboard layer, made from wood products of other materials. The top has a clear wear layer and is resistant to scratches. Boards are thinner than wood boards and have simple click-lock sides.
Both floorings are simple to clean, but you have to choose a vacuum for hardwood floors carefully, to prevent scratches.
But, let's dive into an extensive analysis of the two floorings!
Material
Wood flooring is made from different wood types that are available and grown for industrial purposes. The extensive list of wood types used for floorings includes readily available trees and some exotic species.
The choice of wood determines the price of the floorings, as some wood types are sturdier, more durable and look better than others.
The most common wood species used for floorings are oak, hickory, cherry, maple and walnut, acacia, etc.
Solid wood flooring is made from 100% wood, while engineered wood flooring is a combination of genuine wood and different layers, for example, plywood.
Laminate flooring is made from multiple synthetic layers combined in the lamination process. The production of laminate flooring needs to comply with strict industry standards for quality and indoor safety.
The core of the laminate flooring is melamine resin with a fiberboard, with a simulation of wood or stone look. On top, there is a clear protective layer.
Installation
Laminate flooring is a floating type of floor, so you don't have to use nailing or glue. Therefore, the laminate flooring installation is straightforward. It is great for DIY installation, which reduces the costs of flooring renovation.
Laminate flooring needs underlayment. But underlayment is easy to install especially if you chose foam underlayment.
Laminate flooring planks lock with others in a simple click-lock procedure. On the other hand, wood flooring is challenging to install unless you are professional. Also, a floor nailer is a must when for installation, so you need to find where to rent it and learn how to use it.
Additionally, the unfinished board needs to be sanded and completed after installation.
Therefore, most homeowners hire professionals to install the wood flooring. It raises costs but ensures seamless installation and fewer problems in the future.
Watch this video to know more:
Look
The appearance of the floorings is the most important determining factor for many people. If you are one of those people, you have an easy choice.
Wood floorings are, undoubtedly, prettier than laminate floorings. Even when you compare the cheapest wood flooring with the most expensive laminate flooring, wood is significantly more stylish and sophisticated than synthetic laminate.
But, some styles of laminate floorings can closely mimic the look of genuine wood, but from the close, anyone can tell the difference.
Wood is a premium flooring material with undeniable prestige. Laminate can look pretty, especially high-end laminate flooring, so you shouldn't write it off easily.
Keep reading to see why laminate might be a good choice, despite its questionable style.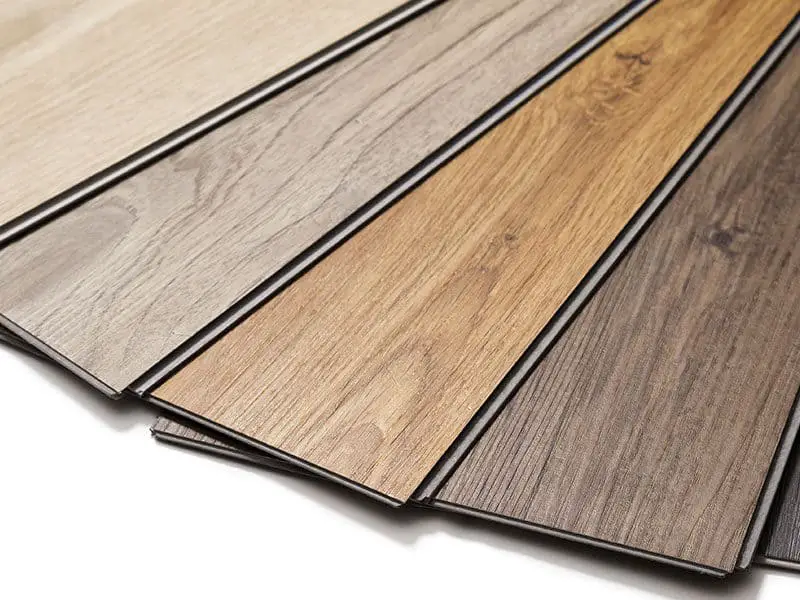 Lifespan
Another category of this analysis where wood flooring outperforms laminate flooring is lifespan. Solid wood flooring can last up to 100 years if you maintain it properly and refurbish it once or twice in a lifetime.
The average lifespan of laminate flooring is between ten and 20 years.
But, the things aren't that black and white. While hardwood floors are easier to scratch and stain, repair and fade, laminate flooring can hold its appearance quite well. The upper protective layer makes it stain and scratch-resistant.
Wood floors can fade when exposed to sunlight, and some laminate floorings have protective layers that keep the surface safe from UV rays.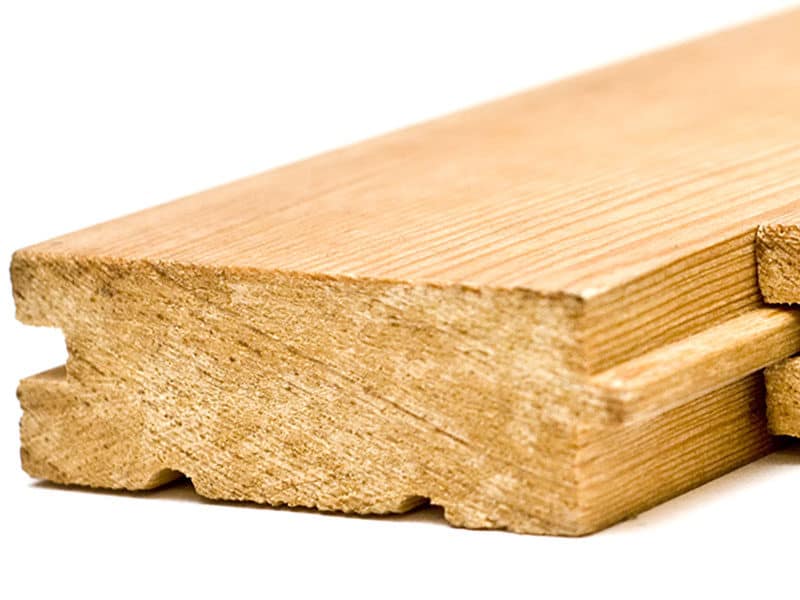 Use Around Pets
If you have pets, choose your floor wisely, based on floor scratch and abrasion resistance.
Laminate flooring top coating is aluminum oxide, which makes it sturdy and abrasion-resistant. Your pets cannot easily scratch laminate, especially if the flooring comes with AC 6.
AC or abrasion class is a rating that tells you how protective the top layer is. One is the lowest and six is the maximum protection. Laminate flooring with AC 6 is excellent for high-traffic areas and commercial areas.
Hardwood floors are easy to scratch, and it is one of the largest downsides. Cats and dogs can leave marks on the floor as soon as you install new wood flooring.
Generally, you can choose some hardy wood types to improve scratching resistance, and sand and refinish wood floors as many times as necessary. You can remove pet stains from hardwood floors, but the only way to fix scratches is to sand the area and refinish it.
Outer Conditions
Outer conditions, especially humidity, affect your wood floors in several ways. High humidity or sudden rise of humidity in the room, causes wood planks to swell. Because of the limited space around the planks, they will rise and twist. This phenomenon is called buckling.
The opposite of buckling is shrinking, which happens when there is a sudden decrease in humidity and the air becomes too dry. Shrinking makes gaps in the flooring, which can be big and ruin the appearance on the floor.
On the other hand, the dust and dirt can pile in those gaps, so the floors become unhealthy for people with allergies.
Luckily, you can avoid these issues to some point, by leaving the planks in the room before installation, so they can acclimate to the outer conditions.
Three days is a minimum acclimation period, but, if possible, leave the boxes with planks open in the room as long as possible. Some people also measure humidity in the room and use humidifiers and dehumidifiers to reach optimal humidity.
Laminate floorings are also susceptible to changes in shape and size according to outer conditions. Laminate planks benefit from acclimation, but one or two days is enough.
Because they are mostly made from synthetic materials, laminate floorings are significantly less susceptible to shrinking and buckling than wood floors. The layered structure of the planks keeps them in shape even in extreme changes in humidity and temperature.
High-quality laminate floorings are almost not prone to mention issues.
Use In Wet Room
Both laminate and wood floors are suitable for the living room, bedroom, nursery, hallway, etc. But, which flooring type is better for use in wet areas?
Most laminate floorings handle moisture and water well, but standing water can cause damage. The plank joints can loosen, and the planks can swell when they get saturated with water. Essentially, water cannot penetrate planks from above but can reach the laminate core from joints, and damage it.
Therefore, when you spill something on a laminate floor, blot it and there wouldn't be any damage to your floor. You can also find numerous laminate flooring products, designed specifically for bathroom and other wet areas.
These have a PVC core, so there is no risk of core deterioration. Waxed edges on laminate planks are a thing to look for if you want to install laminate in the bathroom.
The wood floor isn't suitable for use in wet areas. Water causes swelling, staining and other problems with wood floors.
Watch this video to know more:
Cleaning
Laminate floorings are easier to clean. You can clean them with a vacuum or broom, and mop with any commercial or homemade laminate floor cleaner.
Wood floors require a special vacuum cleaner, without a brush, because a brush can scratch the floors like pets' paws. You can also mop wood floors with any wood-suitable cleaner or a homemade wood cleaner.
Once you mop wood floors, you should dry them with a soft cloth or microfiber mop to keep the floors shiny.
Cost
Laminate floorings are significantly more affordable than wood floorings. Sometimes, hardwood floors cost twice as much as laminate flooring for the same size area.
You should count the costs for professional installation of wood floors, which will increase the price even more.
The data from the website Improvenet.com states that the laminate flooring price range is from $1 to $5 per square foot. (1)
The same source reveals that average costs for installation are $2 per square foot. But, if you decide to install laminate flooring by yourself, you can save money.
The price of wood flooring depends on several factors. Some of them are the type of wood flooring – solid or engineered, finished or unfinished planks, and the wood type.
The average prices for wood floorings are from $5 to $10 without installation, and additional labor work for modeling, trimming, subfloor adjustments, etc. (2)
Therefore, if you have a tight budget, start searching for the best laminate floorings, because they are more economical. But, if you are ready to invest more money, you might find wood floors more cost-effective, because of their impressive lifespan.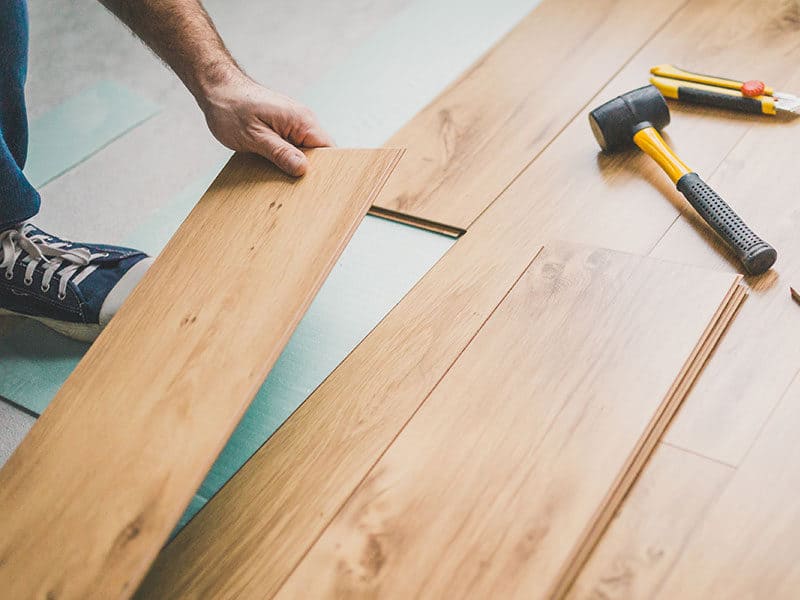 Comfort
Both laminate and wood floorings are hard surfaces, which can be uncomfortable for your feet. Other than that, they are quite noisy. The sound absorption is almost non-existing, so it is really a tie between laminate and wood flooring in the comfort category.
Resale Value
Wood floorings are an investment that pays off in different ways. Not only do wood floors last for decades, but they also improve the resale value of your home. Laminate doesn't affect real estate value. It doesn't decrease the value like cheap alternatives such as shabby carpets and vinyl floors.
Laminate VS Wood Flooring – Comparison Table
Here is a simple table with brief information about laminate and wood floorings for all important flooring aspects.
| Properties | Laminate Flooring | Wood Flooring |
| --- | --- | --- |
| Material | Fiberboard core, synthetic materials, wood products | Genuine wood, different wood types |
| Installation | Profession, DIY | Professional |
| Scratch-resistance | High | Low |
| Use in wet areas | Yes | No |
| Average lifespan | 10-20 years | 70-100 years |
| Price range per square foot | $1-$5 | $5-$10 |
| Maintenance | Mopping, vacuuming | Vacuuming, mopping, sanding, refinishing |
| Best for | Kitchen, hallways, use around pets | Living room, bedroom, nursery |
| Effect on real estate value | Neutral | Increase the value |
| Acclimation | 1-2 days | 3-7+ |
| Common problems | Chipping, rarely shrinking and buckling | Scratching, fading, shrinking, buckling, staining |
| Plank thickness | 6 - 12 mm | ¾ inch |
| Plank sizes | 4+ x 48 inches | 1 ½ (or 2 ¼ inch) x 48 |
Watch this video to know more:
Why Choose Wood Flooring?
Nothing is as gorgeous and durable as genuine wood floorings. Choose them if you want to improve the value of your home, and invest in durable and beautiful floors.
Also, if you prefer low-maintenance flooring that holds warmth a bit better than some cheaper floor products, pick wood floorings over laminate.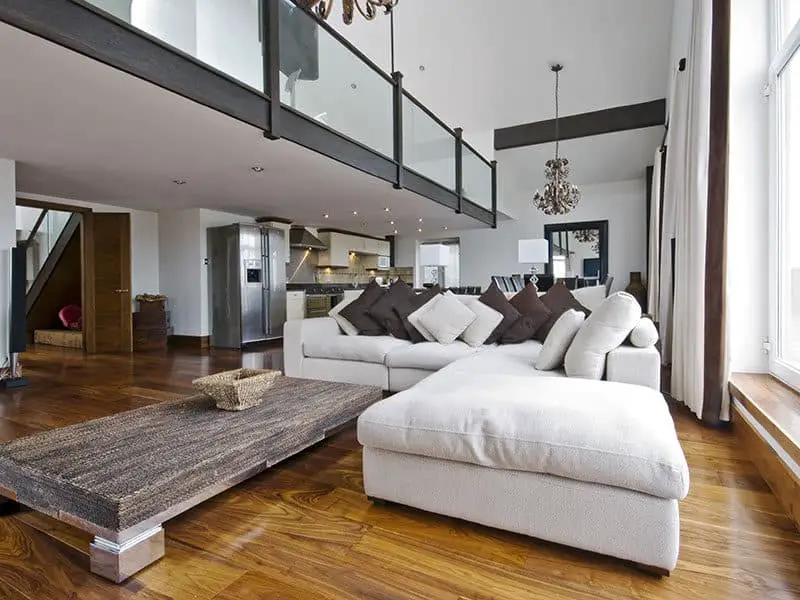 Why Avoid Wood Flooring?
If you have pets and a tight budget, you live in an area with high humidity or sudden temperature changes, wood floors might not be suitable for you.
Watch this video to know more:
Why Choose Laminate Flooring?
If you are looking to save some money and install floorings by yourself, laminate floorings might be the best choice for you. Also, choose laminate floorings in areas with water exposure, such as the kitchen.
Ultimately, pick laminate flooring if you have pets and you don't want to worry if their paws will ruin the costly flooring in your home.
Why Avoid Laminate Flooring?
If you don't want to renovate your floorings after a decade, avoid laminate flooring and invest more money into durable alternatives.
Eternal Beauty And Value Vs Practical And Budget-Friendly Solution
Ultimately, the choice between laminate and wood flooring is on you. Are you more style-concussions, or are you searching for practical flooring? Where would you install your new floorings? What's your budget? Ask yourself before you make a choice!
My personal preference is wood flooring, because it usually lasts for more than one generation. Laminate flooring is a decent alternative and a better option for the kitchen.
Which one will you choose for your home?
Sharing is caring! So, like the article and share it with your friends if you get the answers you need.
References:
2021 Laminate Flooring Installation Cost | Laminate Floors. Improvenet.com. https://www.improvenet.com/r/costs-and-prices/laminate-flooring-installation-estimator. Published 2021.
2021 Cost of Wood Flooring | Wood Floor Pricing & Advantages. Improvenet.com. https://www.improvenet.com/r/costs-and-prices/wood-flooring. Published 2021.