Here is the last Mohawk carpet review you ever need to decide whether to get these reputable carpets for your home or not. Mohawk is one of the most prominent brands and most people know it for its carpets and laminate flooring.
But, are Mohawk carpets really perfect carpets for your home, as the company advertises them? We are here to find out.
When choosing a carpet, a few things determine the best products – the value for the money, durability, maintenance, advanced features and style. Mohawk offers several collections, manufactured with different customers in mind, claiming to resist everyday traffic, stains, wear and tear.
Let's dive into all the features and benefits of Mohawk carpets and see how it competes against the biggest competitor.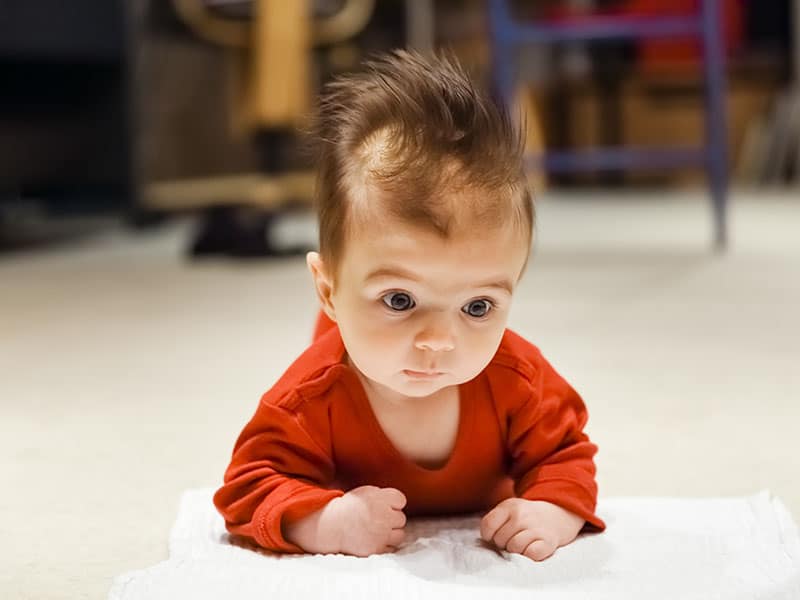 Are Mohawk Carpets Good?
Yes, Mohawk carpets are very good. You've got a wide range of styles, fibers and colors, so you have to choose wisely according to your needs.
Mohawk offers great warranties, and the carpets are suitable for people with pets, kids and allergies, too.
Moreover, some lines from Mohawk carpets are completely made from recycled bottles, which makes them good for the environment and good for your living room!
Mohawk Carpets At a Glance
Mohawk exists since 1878, and so far, the company has built a long tradition in making different flooring options. (1) Nowadays, you get to choose between nearly 6.000 carpeting products. (2)
Mohawk Company includes multiple flooring companies. Some of them are American Olean, Daltile, Pergo flooring and others.
Mohawk prides itself in providing innovative carpeting solutions with different fibers and treatments that make them wear, stain and tear-resistant. Also, the company values sustainability, and some products are made from recyclable materials and can be recycled after use.
Mohawk Carpet Collections
Mohawk has a vast range of carpets in different styles, colors, made from different fibers and manufactured for various purposes.
Therefore, it is easy to get overwhelmed, especially if you are buying the carpets for the first time. So, learning more about them simplifies the quest.
Let's go briefly through each fiber type and its features.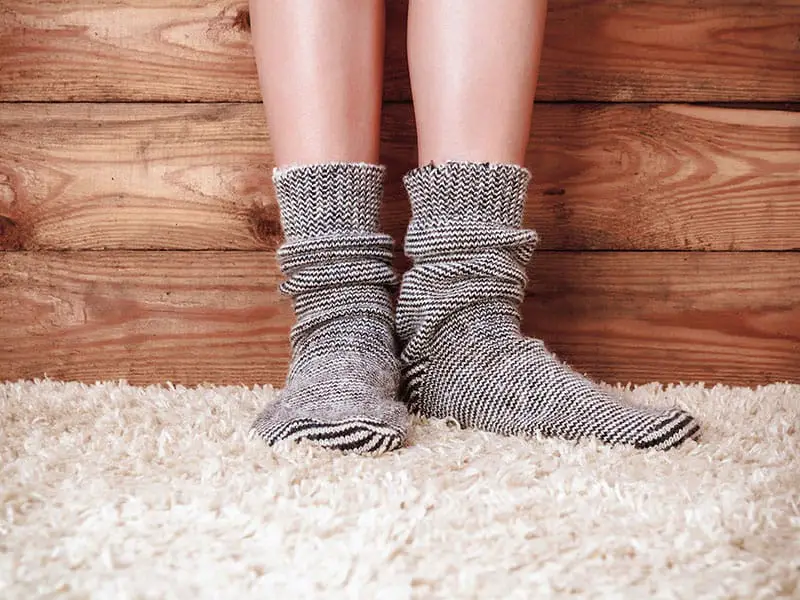 SmartStrand
SmartStrand is an impressive fiber type used for numerous Mohawk carpets. The fibers have been treated to ensure simple cleaning and excellent stain resistance against spills.
The treatment included Nanoloc technology, which is a sort of barrier, which protects the fibers from penetrating liquids. The barrier is durable and doesn't wear off.
All carpets made from SmartStrand fibers have a lifetime warranty that covers soling and stains damage.
SmartStrand UltraSilk
SmartStrand offers two subcategories of their fibers with special features. The UltraSilk fibers have the same features and barrier as the original SmartStrand fibers, but 3x softer. The carpets made from these fibers are corn-based, eco-friendly and have OEKO-TEK certification.
SmartStrand Silk Reserve
SilkReserve fibers are the softest of all Mohawk fibers. The available carpets are premium quality with exquisite softness and great durability.
Watch this video to know more:
UltraStrand
UltraStrand fibers are essentially nylon fibers that have excellent stain and fade resistance performance. They are also durable and strong.
All carpets are easy to clean because of the specific soil protection. So, they will stay good-looking for longer.
The UltraStrand warranty covers texture issues, fading and wear.
Luckily, there are numerous styles and color options in this category, so if you are looking for an all-purpose carpet for your home, the UltraStand fibers are a safe solution.
Air.O
If you have allergies, you would probably think twice before you install carpet flooring in your home. But, that is when the Air.O Mohawk fiber brand comes into the spotlight.
When it first appeared, Air.O fiber collection was the greatest innovation in the carpeting industry. The Air.O carpets are made from recyclable materials and can be recycled, too.
Not only are the carpets eco-friendly, but there are made without latex. Therefore, they don't emit VOCs, which makes them suitable for people with allergies.
Additionally, the Air.O carpets are easy to install because they have integrated cushions and a tension-free construction.
But, Air.O carpets are less durable and resilient than any SmartStrand carpet. The warranty is 15-year and doesn't cover pet protection, only stains from pet urine.
EverStrand
EverStrand is an excellent eco-friendly carpeting solution, made from 100% PET material, reinforced and purified for superb performance.
The most obvious difference between Air.O and EverStrand is in the lack of integrated cushion in the latter. The carpets have undergone a purifying process that makes them easy to clean and not dirt-attracting.
EverStrand SoftApeal
The SoftApeal subcategory of EverStrand fibers offers all features like EverStrand carpets, but with exceptional softness. Additionally, EverStrand SoftApeal carpets feature ForeverFresh technology that makes them odor-resistant.
There are a lot of styles in the EverStrand collection you can choose from. Most carpets are covered with a 15-year guarantee and lifetime stain resistance.
Mohawk Carpet Types
You cannot have it all, can you? But, Mohawk carpets got pretty close to this goal, as far as carpeting solutions are going. Based on your needs and lifestyle, you can choose between three types of carpets.
Stain-Resistant
Mohawk carpets with stain-resistant labels feature polyester fibers and ScotchgardTM technology for protection. It will make the fiber resistant to stains caused by everyday spills.
Therefore, they are great for bedrooms, offices or TV rooms. These aren't treated for wear resistance, so these are more suitable for low-traffic rooms.
Watch this video to know more:
Wear-Resistant
Rooms with high traffic, such as hallways, living rooms and kid's rooms require more strength to withstand a lot of action. Mohawk wear-resistant carpets have strengthened nylon fibers.
Stain+Wear Resistant
If you want the best from both worlds, get carpets that are both stains and wear resistant. These are made with the brand's innovative Triexta fibers, which are used for the SmartStrand collection.
The carpets are soft, durable and suitable for all rooms in your home – living room, dining room, bedroom, playroom, etc.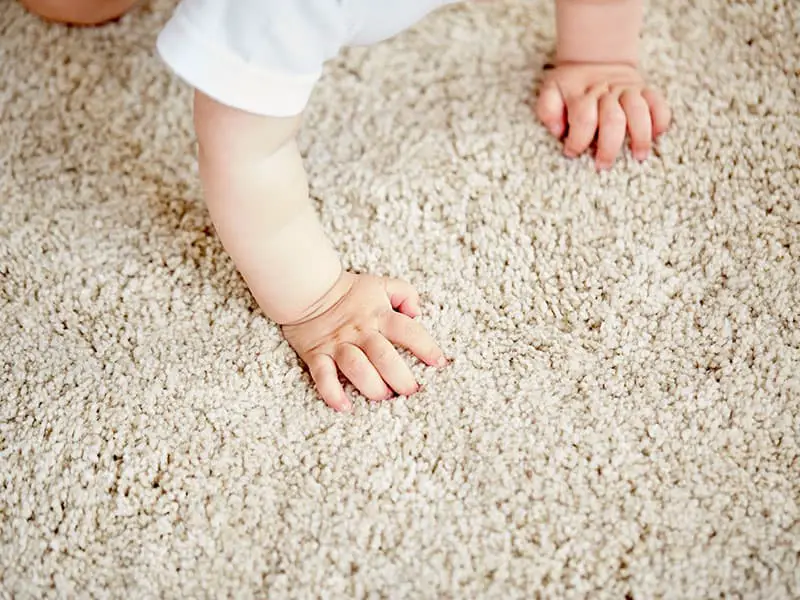 Mohawk Carpets Maintenance
Mohawk carpets features improve stain-resistance but cleaning them isn't without effort. The most rewarding maintenance includes regular vacuuming and occasional professional cleaning.
If you have pets and children, and you install carpets in the high-traffic areas, carpets will get dirty sooner than you expect. A multi-purpose steam cleaner is useful to clean and disinfect carpets between two professional cleanings.
But, the special fiber treatments made the carpets slightly more challenging to clean. For example, you need a carpet-suitable vacuum cleaner with a beater brush or rotating head to pick up dirt and debris and prevent it from piling in the fibers.
When you spill food or drink, you need to remove the content from the carpet as soon as possible and blot the area. Hydrogen peroxide might help you to clean the persistent stains or any other carpet stain remover.
Also, keep in mind that Mohawk carpets can get damaged from extensive water. If you don't dry the cleaned area as soon as you finish cleaning, mold and mildew can develop. Try a hairdryer to dry the small carpet areas quickly and easily.
Mohawk Carpets Warranty
The warranty policy of Mohawk carpets is a bit overwhelming. The different categories have various length warranties and coverage. The SmartStrand collection warranties cover stains and traffic wear, but other categories are backed up, too.
Check the chart for a quick overview of Mohawk products and warranties.
| | Smart Strand (UltraSilk & SilkReserve) | Air.O | UltraStrand | EverStrand (& EverStrand Soft Appeal) |
| --- | --- | --- | --- | --- |
| Wear-Resistance | 25-year | 15-year | 20-year | 15-year |
| General Stain Protection | Lifetime | Lifetime | Lifetime | Lifetime |
| Manufacturing defects | 25-year | 15-year | 20-year | 15-year |
| Pet Stains | Lifetime (all) | Lifetime Pet Urine | Lifetime Pet Urine | Lifetime Pet Urine |
| Fade Resistance | 25-year | 15-year | 20-year | 15-year |
| Texture Retention | 25-year | 15-year | 20-year | 15-year |
| Warranty Coverage | Stairs, material, labor | Material | Material, labor | Material |
Mohawk Carpets Price
From all I have analyzed so far, it is safe to conclude that Mohawk carpets are of great quality. But, what about costs?
Most brands offer carpets in the price range from $1 to $12 per square foot. The price depends on the brand, features, quality, special properties, etc.
Mohawk has carpeting solutions for every budget. The prices depend on several factors, including the retailer you buy from, carpeting type, advanced technology, integrated cushion, etc. For example, the carpets with SmartStrand fibers cost from $2.29 to $4.48. (3)
Keep in mind that the prices cover only carpets, and you might have to pay more money for professional installation, moldings, or other things you would need to make your floors perfectly fitting.
If you are looking to save some money, you can browse Mohawk carpets with integrated cushions, which are more suitable for DIY installation.
Mohawk Carpets Installation
Mohawk recommends professional carpet installation to its customers. Most carpet sellers offer installation services, so make sure to check with your local Mohawk retailers.
The installation will include labor costs for carpet stretching and fitting, and in some cases, you'll have to pay extra for the underlayment. That applies to Mohawk carpets without an integrated carpet cushion.
But, DIY Mohawk carpet installation is also one of the options. Mohawk provides guides and detailed instructions on installing their products. It is challenging and requires the use of specialized tools such as a carpet stretcher.
Ask around if you can rent the carpet installation tools in your area and what the costs are.
Additionally, if your floor is an irregular shape or you want to install Mohawk carpets on stairs, the task is more challenging.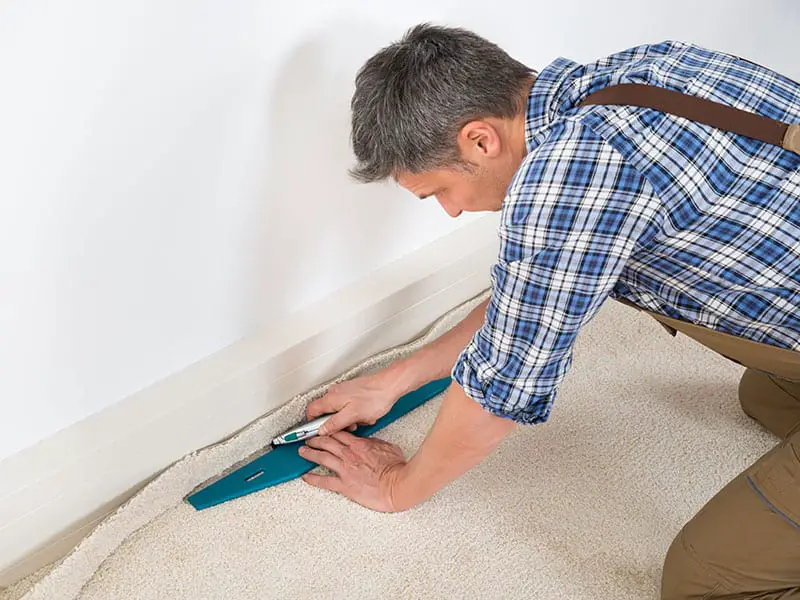 Watch this video to know more:
Mohawk Carpets Pros
In the case of Mohawk carpets, the good outperforms the bad sides of the carpets. But, let's sum everything up to help you decide about Mohawk carpets confidently.
Variety of Styles
Whatever your style preferences are and the chosen color scheme, Mohawk has carpets for you. Their carpets are available in different styles including loop and frieze carpets, various patterns and textures. I also like their color range.
While most carpets lean toward neutral colors and shades, there are stunning Mohawk designs in vivid colors, such as bright red and orange.
Fits Every Budget
Mohawk offers carpets in a wide price range. But, you get what you pay for. The premium collections are durable and extremely stain and wear-resistant, but the cheaper carpets perform well when maintained and installed professionally.
Advanced Technologies for Superb Performance
In the competitive flooring industry, Mohawk is one of the leaders, because of its innovative solutions. For example, fibers treated with Nanolac technology really improved the performance of Mohawk carpets in everyday use.
Eco-Friendly
Mohawk Company is socially responsible and pays great respect to our planet as part of their Continuum process. The EverStrand, EverStrand SoftApeal and Air.O carpets are made from recycled materials and can be recycled after use.
That reduces waste and finds the purpose for billions of recycled plastic bottles. That way, the company reduces the impact of plastic bottles in the water areas.
Let's have a look at the following video:
Mohawk Carpets Cons
When it comes to Mohawk carpets, there is still room for improvement. Let's talk about Mohawk carpet aspects that could be better.
Not Very Soft
Apart from Ultra Silk and Silk Reserve subcategories of the SmartStrand fiber brand, carpets are moderately soft. Carpets made from nylon fibers are a bit stiffer than polyester. The fiber treatments that made them resistant to wear and tear impact the softness.
If it bothers you, consider getting premium carpets from the Silk categories.
Maintenance
The carpets require almost immediate reaction and special care to resist stains. The longer you wait to blot the spill, the higher the chances are that the trace will stay visible on the carpet.
But, some carpets offer exceptional stain protection because of the barrier. Others require suitable and thorough carpet cleaning.
Mohawk Carpet Vs Shaw
Mohawk and Shaw both offer multiple flooring options and numerous carpet styles designed for different customers. Just like Mohawk, the Shaw company introduced its technologies for ultimate stain resistance and durability.
Both offer carpets in a wide price range. But, Shaw seems more focused on budget-friendly and medium-priced carpeting solutions, while Mohawk invests in making premium, high-end carpets.
Mohawk's cheapest carpets are still more expensive than similar quality carpets of different brands.
But, if you are looking for premium carpet flooring for your home, Mohawk won't disappoint you.
Mohawk Carpets – Not Perfect, but Very Close
To some point, Mohawk's slogan about perfect carpets makes sense. Mohawk carpets are durable, suitable for various applications, innovative and eco-friendly. Overall, they are as good as the technology nowadays is.
With the technology development, I am sure that Mohawk will continue to grow and develop its carpeting solutions and become even better.
If I have to criticize Mohawk carpets for something, that would be the lack of plushness and softness in some products. But, the offer is huge, so I am sure you'll be able to find the carpet that is an exact match for your home, your needs and preferences.
Have you tried Mohawk carpets? How did they perform?
References:
About Mohawk Flooring Company, Top Flooring Companies | Mohawk Flooring. Mohawkflooring.com. https://www.mohawkflooring.com/about.
Carpet Search | Mohawk Flooring. Mohawkflooring.com. https://www.mohawkflooring.com/carpet/search?page=1.
2021 Mohawk SmartStrand Carpet Prices | Mohawk SmartStrand Pricing. Improvenet.com. https://www.improvenet.com/r/costs-and-prices/smartstrand-carpeting.