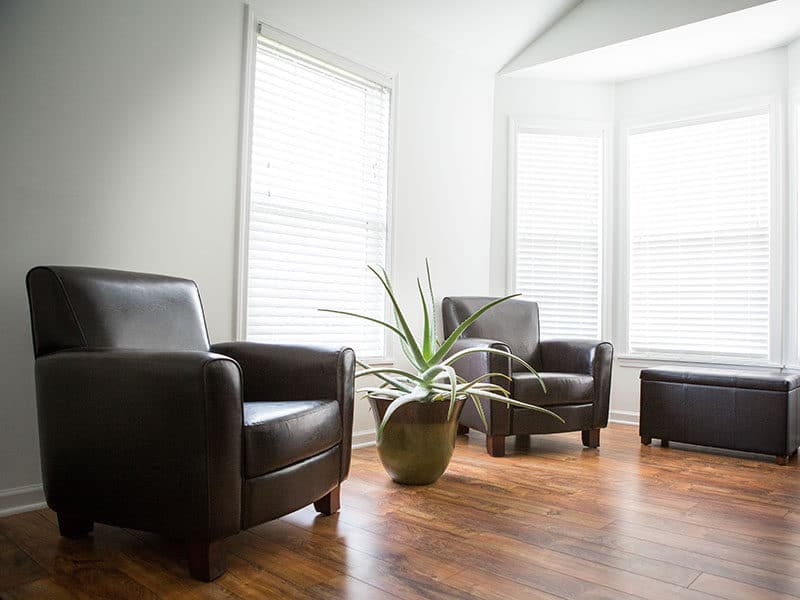 If you're looking for detailed Mohawk laminate flooring reviews, look no further than this article.
Mohawk represents one of the biggest names in the laminate flooring market. They're one of the brands you will definitely come across if you're searching for some high-quality, affordable laminate flooring.
With over 200 style options, you can easily accomplish the hardwood look you're after without spending too much money. However, is Mohawk worth the money? Is Mohawk laminate flooring waterproof?
Let's take a closer look at Mohawk laminate flooring, review their popular products, and find out.
Is Mohawk Laminate Flooring Good?
Their wide selection of laminate flooring, available in both stone and hardwood looks provides a modern style for less. Here's the kicker. Installing and cleaning laminate wood flooring is a walk in the park.
It's also a low-maintenance flooring option. However, what people appreciate most about this flooring is that it's made of recycled materials. Mohawk laminate flooring is stain-resistant and super durable.
Watch this video to know more:
What's The Best Mohawk Laminate Flooring?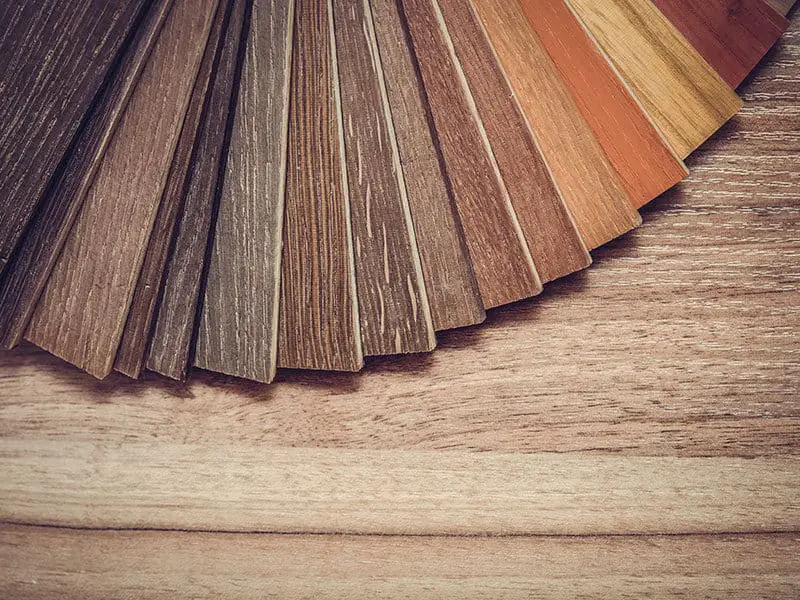 Thanks to the excellent design, Mohawk flooring is above average for laminate flooring.
Meaning, their prints appear like real hardwood. The best part? There's a wide array of over 200 options to choose from and refresh your property. They're all durable, waterproof, and budget-friendly.
What I like most about Mohawk laminate flooring is its longevity. With proper care, your Mohawk floors will last for up to 15 years. Read below to learn more about the best Mohawk laminate flooring.
Each one is reviewed in detail, so you know what to expect when making your final choice.
The RevWood line is made of genuine wood. The RevWood Select laminate flooring includes a few layers but the core is made of recycled wood for extra durability and strength.
This line is arguably the best of the entire collection because it's a mix of all the features of the lines with the cost-effectiveness of mid-range laminate flooring. However, there's also a downside.
These planks aren't waterproof. This is the only negative side of this series. If this isn't a deal-breaker for you, opt for some of their options. Keep in mind that every laminate isn't truly waterproof.
The planks are made with groove installation and UniClick tongue, making it effortless to put together as a DIY project. You have 35 different styles to pick from and they're backed by a lifetime warranty.
Inside the line, you will find 12 different styles, including rustic, modern, vintage, shiny, and more. These planks average about 8mm in thickness providing solid support and enough softness underfoot.
They're spill-resistant, scratch-resistant, and deliver a coating that helps resist stains. You can install the floors within 24 hours. Now, let's take a closer look at the pros and cons.
Pros:
DIY friendly
Highest cost-value ratio
Solid support but soft underfoot
35 styles and color choices
Lifetime warranty
Cons:
This line has something for everyone because it has it all. However, you will pay more for extra features. For instance, the previous line wasn't waterproof but this one is.
Therefore, the biggest cost comes from this additional feature. What's best about this line is that it's the only one that includes 100% waterproof planks when installed properly.
Remember that separate planks aren't waterproof. And with the beveled edges, the waterproof feature only works after your laminate flooring is installed, set, and in utilization.
Here's the kicker. This line doesn't need underlayments. Each plank comes with one attached. This saves time and money on installation. And they're backed by a lifetime warranty.
Other key benefits include spill-proof and scratch-resistant UniClic grooves. And they're DIY-friendly. The wear layer is a bit thicker, enabling people to install this flooring anywhere.
You can even install it in your basement, bathroom, or any damp area. There's a wide range of 37 colors and style choices to pick from. The Mohawk All Pet Protection warranty is the cherry on top. It keeps the floors safe from spills and claws. Now, let's review the pros and cons.
Pros:
DIY-friendly
All-pet protection
Waterproof design
Lifetime warranty
Cons:
Limited style choices
Most expensive laminate line
Last but not least, I decided to review the RevWood series. It's the backbone of the Mohawk laminate family. It's also the least expensive and comes with a few limitations.
The biggest downside is the lack of waterproofing. However, it's also missing the scratch resistance. So, if you own pets, this isn't the right Mohawk laminate flooring line for you.
Most styles in this series also don't feature the UniClic groves. Installation is a breeze. Meaning, it's very straightforward, making this line DIY-friendly and great for DIY enthusiasts.
What I like most about this line is the wide selection of styles along with the lower cost per square foot. Unlike the previous two lines, the base model comes in 75 different options.
You can also add scratch resistance for extra money. However, in general, the RevWood line is plain and basic laminate at a highly acceptable price. It's the perfect choice for medium-traffic places or moisture-free rooms. Meaning, this option isn't suitable for bathrooms and kitchens.
However, it's the right option for living rooms and bedrooms. Whatever product you choose will provide a long-lasting floor that makes your home look and feel warm and cozy.
Pros:
DIY-friendly
Lowest cost per square foot
75 style choices
Cons:
Limited warranty
Not every model has dent and scratch protection
Not water-proof
Watch this video to know more:
6 Things To Consider When Buying Mohawk Laminate Flooring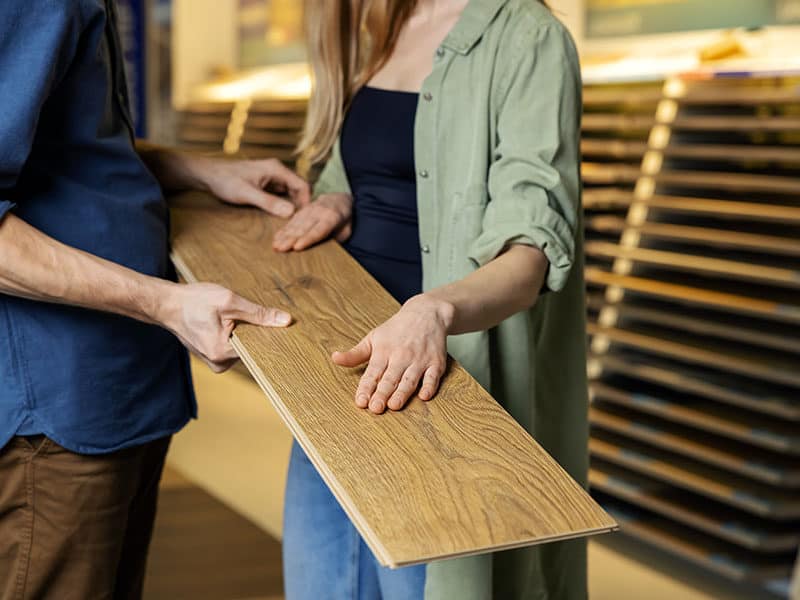 Mohawk laminate flooring comes in different styles, shades, and thicknesses, and has a lot of variances. Therefore, choosing the right one for you can be a daunting and difficult task.
However, considering the next 5 things can help you make a smart pick. They're crucial to your selection process, so take a look and learn what matters when buying laminate flooring.
1. Style And Color
One of the first things you need to consider when shopping for any type of flooring is the color. The style is also important. Most laminate flooring is made to appear like hardwood flooring.
And while the natural warmth and texture of wood can't be replicated, Mohawk does a very good job at it. Additionally, this popular brand provides over 100 different styles, colors, and finishes.
However, you can make your shopping decision a lot easier by cutting down finishes or colors you're not interested in. Choosing a specific color tone or finish will make your decision easier.
2. Size
Unlike vinyl planks, laminate planks come in different sizes. Meaning, they're versatile. Length and width make the planks have various looks and meet different needs and requirements.
For instance, stone planks should be more uniform and give a square, tiled look while wood ones should be longer for a contemporary look. Or shorter and broader for a more retro look.
3. Installation
The installation method matters as well. Most laminate flooring is DIY-friendly. However, this company makes it even easier. Thanks to their UniClick, your planks will snap together in record time.
This technique helps preserve any treatments to the planks and keeps form and durability better than a regular tongue and groove setup. If you're not a DIY enthusiast, you can always hire experts.
4. Laminate AC Rating
When shopping for laminate flooring, you will come across something known as "laminate AC rating". It describes a product's durability against different key factors.
For most applications, you will want to use laminate flooring with AC3 ratings. Laminate floorings with this rating make excellent choices for high-traffic places in residential installations.
AC3 commercial, AC4, AC5, and AC6, on the other hand, work for commercial installations, public areas, etc. They're stronger but also harder and unsuitable for homes.
5. Laminate Core And Construction
Most laminate planks aren't made of real wood but Mohawk's RevWood line provides products made of actual wood. However, it's still recycled wood, keeping Mohawk laminate eco-friendly.
This company doesn't source endangered wood trees in its manufacturing processes. The surface layer is laminate. However, the core is actual wood. It's not a solid block but a pressed wood. Still, the rugged construction and durability shine through, so you will enjoy long-lasting laminate floors.
6. Cost And Warranty
The price plays a crucial part in choosing a flooring type. Mohawk laminate flooring comes at acceptable prices. However, this depends on the amount you're buying, style, and additional features.
RevWood is the cheapest, RevWood Select is slightly more expensive, and RevWood Plus costs the most. Additionally, almost all Mohawk laminate flooring comes with a lifetime residential warranty.
Watch this video to know more:
How To Install Mohawk Laminate Flooring?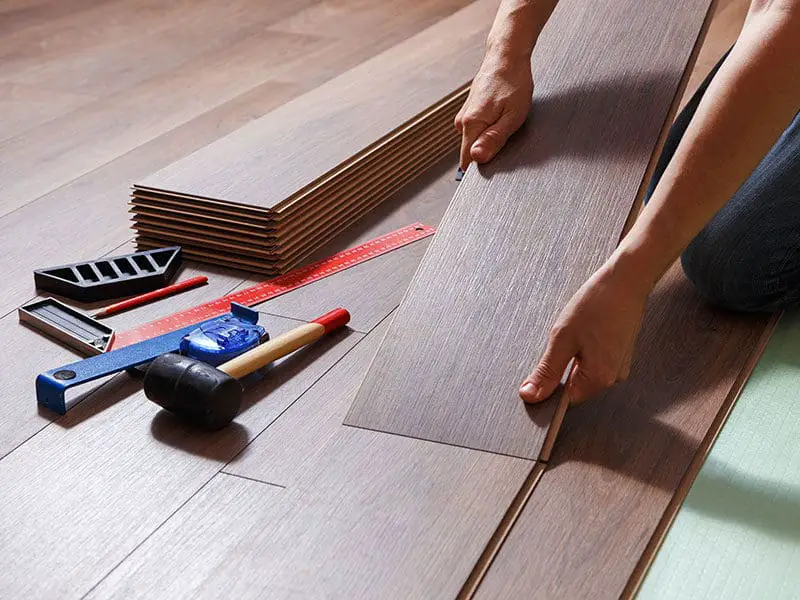 Installing Mohawk laminate flooring is a DIY task. Therefore, it's perfect for DIY enthusiasts. However, if you aren't confident in your skills, please hire a professional installer.
Keep in mind that most of the quotes and prices involve the purchase of the flooring materials, so make sure that you aren't paying a fee for something you already purchased.
If you're confident in your skills and you're excited about installing your floors by yourself, the following guide can be helpful, especially if you've never installed floors before.
Step 1: Gear up!
You will need to purchase a chalk line to top mark the area and locate the center of each wall, making a straight starting line. If you have a flooring that needs to be removed, obtain a crowbar.
A power saw is also necessary for cutting. Other necessary tools include a bubble level for even results and a hammer for tapping pieces together. And don't forget about gloves and goggles.
Step 2: Prepare the room
After gathering all the tools, remove the furniture, baseboards, trim, and thresholds. If you're not laying on top of existing flooring materials, you need to take off the old flooring as well.
Once your room is empty, clean the floor with a sweep and a vacuum for laminate floors to remove any dust, dirt, and debris. Then, check if your laminate flooring has underlayment attached.
Most Mohawk laminates have underlayment attached. In case yours doesn't check if there's anything in the packaging. Some products don't include this feature and you will have to purchase a sheeting. Or roll for your underlayment. Once you have it at hand, place it covering the whole floor.
Step 3: Cut and measure
The next step is measuring your space and locating the center. The brand suggests leaving a 1/8th-inch space from the edge of the first row to the wall for the expansion and shrinking of the planks.
Then, use the chalk line and bubble level to find the middle of the longest wall and mark your line. Once you have your measurements and lines, you need to slice off the tongue of the planks that will make up the first row. The cut side will face the wall. Now, you're ready to start laying your new planks.
Step 4: Install
Start by installing the first row along the longest wall in your room. This isn't a general rule, however, it's recommended. Most professionals follow the direction of rooms. If you want to change the look of your flooring, go against this "rule". Install the first row following your chalk line.
Keep the 1/8th-inch space and tap the planks together end to end with your hammer. Continue this with the rest of the pieces. Once you're done, avoid walking over your new flooring.
Give it at least a day before you walk over it. Once the expansion time is complete, you can restore your trim moldings, baseboards, and put your furniture back into place. Lift and carry the furniture to prevent damage and scratching your new floor. Also, consider installing furniture pads.
Mohawk Laminate Flooring: Yay Or Nay?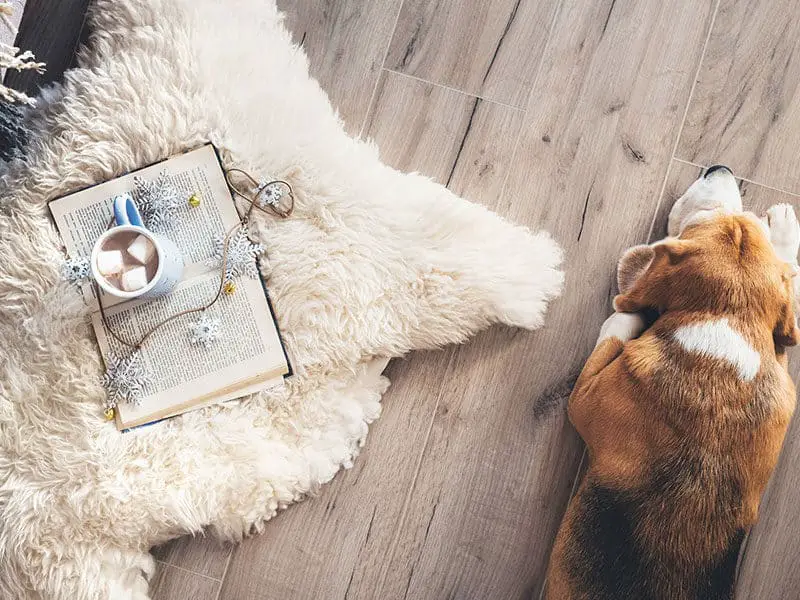 If you're looking for new flooring, hopefully, these detailed Mohawk laminate flooring reviews can help you make a well-informed purchase.
Mohawk laminate flooring is definitely worth investigating because of the variety of products, cheaper laminate options, high durability, scratch-resistance, and longevity.
If you're willing to spend a little extra for Mohawk's premium series, you can also obtain waterproof and high-quality laminate flooring that's also DIY-friendly and eco-friendly.
Not every person has had a positive experience with Mohawk, but considering the size of the brand, this isn't a surprise. Overall, I think this laminate flooring is worth the risk.
If you have any questions or first-hand experience with Mohawk laminate flooring, drop a comment and share your thoughts with the community.