Bamboo floors bring many benefits to your living environment. However, if you have searched for the product, you would be drowned in the vast choices you can choose. Among these selections, Morning Star stands out as an attractive flooring solution.
To assist you in landing the final purchasing decision more quickly, I have prepared this article on Morning Star Bamboo Flooring Reviews, which is dedicated to you. Let's set the ball rolling!
Quick Rundown On Bamboo Flooring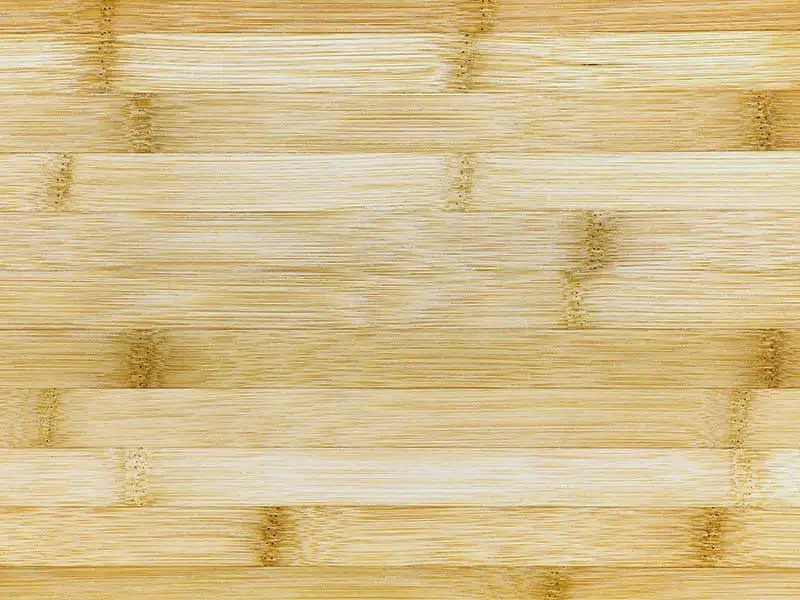 1. Overall Characteristics Of Bamboo Flooring
As the name implies, bamboo flooring is a unique floor finish made from long stems of bamboo plants. Among over 1,000 species, Moso bamboo is the most typical species being used in flooring.
Bamboo flooring is famous for its top-notched sturdiness and eco-friendly trait. Moreover, the flooring material is moisture-proof and not vulnerable to insect attacks, making it an ideal alternative to softwood and hardwood counterparts. Rest assured that this substitution looks precisely the same as the other two materials.
Owing to its wonderful characteristics, people often install bamboo flooring in areas with a moisture level or a drastically fluctuating temperature. The material is also applicable on top of a heated layer.
2. Three Common Bamboo Flooring Categories
The three most typical categories of bamboo flooring are: (i) vertical, (ii) horizontal, and (iii) strand-woven.
Vertical bamboo flooring is characterized by the "edge grain", which means all the bamboo strips are arrayed vertically. When it comes to vertical bamboo floors, you will hardly see any nodes on their surface.
On the other hand, horizontal bamboo flooring is made by joining processed bamboo in a horizontal manner. It is recognized for its "flat grain", which refers to the bamboo strips being arrayed on their side. On its surface, you can spot many nodes of the bamboo culm. This flooring type is one of the most premium selections for the kitchen.
Unlike the two types above, strand-woven bamboo flooring is manufactured by intertwisting and compressing the bamboo stems under strong force and high temperature. As a result, you will have a very sturdy floor. Indeed, it is the hardest one out of the three types.
3. Two Color Options Of Bamboo Flooring
Natural and carbonized are the two available color variants for bamboo flooring. If the former mainly depicts a yellow shade, the latter features the smoked vibe of a light brown shade.
Another color option for bamboo flooring is the rough and traditional appearance of hand-scraped bamboo.
4. Reputed Bamboo Flooring Brands
Although this article focuses more on Morning Star products, I believe it is more beneficial for you to know some big players in the bamboo flooring industry. Besides Morning Star (which will be discussed in the following section), you have a wide array of reputed brands to choose from.
One of the leading firms in the industry is Cali Bamboo, widely known for its high-quality offerings of decking, flooring, and underlayments with 18 years of experience.
If you love to shop online, you should visit Trinity Bamboo. The company allows its customers to purchase directly at a reasonable price and even request free-shipping samples on the website. Most products from Trinity are made from Moso bamboo imported from China.
Other typical brands include Ecofusion, Teragren, Ambient BP, etc.
Overview Of Morning Star Bamboo Flooring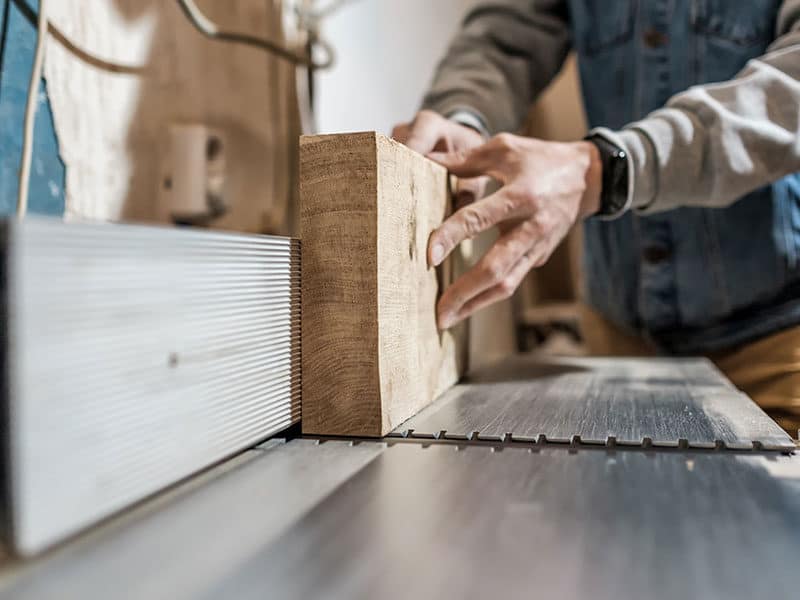 Morning Star, offered by Lumber Liquidators, is a unique and natural bamboo flooring that comes with diverse options for colors and surface finishes. Let's learn more about the product in the following section.
1. Thickness Options
You have two thickness variants for this particular item, which are the 5/8-inch thick and 33/4-inch thick types.
Lumber Liquidators also offer the convenient 38-inch long plank in the Morning Star category, allowing for direct installation just by nailing it down and gluing everything together.
2. Basic Characteristics
Morning Star Bamboo Flooring is famous for its wood-like appearance, depicting a wide array of species like maple, walnut, and even tigerwood cumaru.
With its main ingredient being bamboo stems, the product is obviously environmentally friendly, durable, and has beautiful aesthetics. Its installation is also straightforward, making it ideal for many areas in your home, including kitchens, basements, and bathrooms.
However, as no wood can withstand too much moisture, Morning Star bamboo flooring requires maintenance on a regular basis.
Morning Star Bamboo Flooring Reviews: An In-Depth Analysis
After a brief introduction to Morning Star Bamboo Flooring in the above section, it is high time to dig deeper into all the wonderful traits of the product.
1. Manufactured From Renewable Materials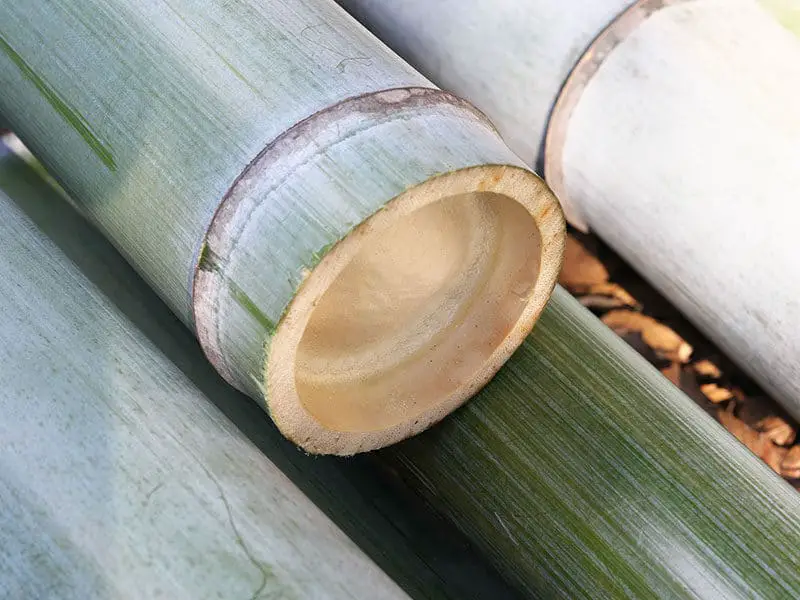 Morning Star bamboo flooring is proud of using renewable bamboo, unlike other hardwood flooring materials. By renewable, I mean all the bamboo plants used for manufacturing Morning Star offerings grow very fast. Therefore, they can be re-harvested every three years without contributing to deforestation.
Plus, all Morning Star bamboo plants are collected at the beginning of the dry season, which is the perfect time for harvesting this plant.
2. Effortless Clean-Up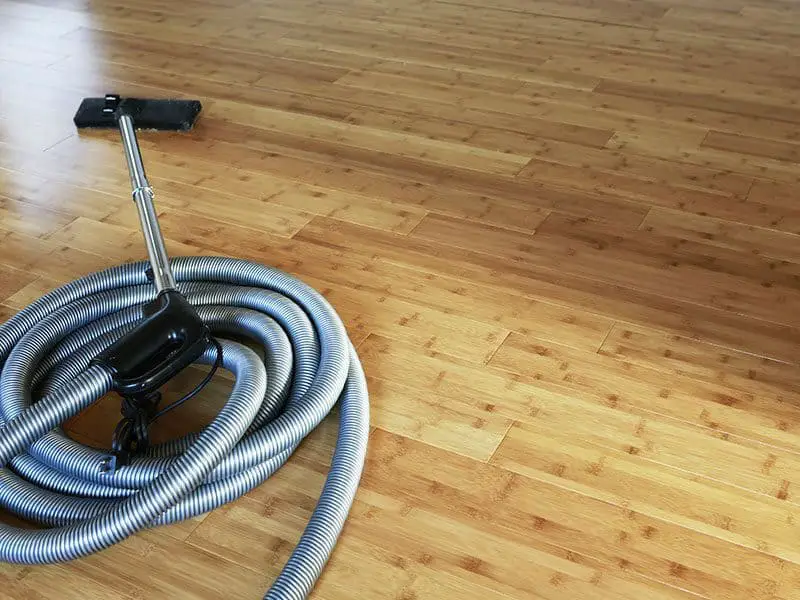 Effortless clean-up is an exceptional feature of the Morning Star bamboo floor favored by many customers. For a light cleaning session, all you need for the task is a clean piece of fabric, a soft-bristled brush, or a vacuum cleaner. However, always remember to switch to "hardwood" mode if you use a vacuum cleaner for the clean-up task.
If you want to conduct the weekly deep clean of your Morning Star bamboo floor, prepare some cleaner mixing with water. Use the mop to scrub the floor evenly and rigorously. Keep a tab on your water volume, as too much water would shrink and buckle your beautiful bamboo floor.
3. Distinctive Appearance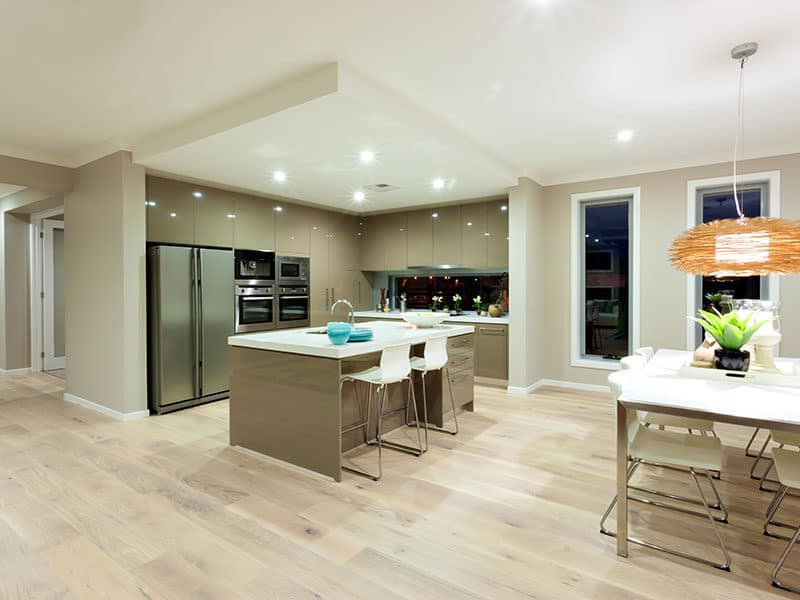 When it comes to appearance, you will find no other bamboo floors match the uniqueness of the Morning Star offerings.
Apart from the diverse color shades of bamboo floors themselves (light-colored and dark-themed carbonized types), Morning Star bamboo floors also possess distinctive grain patterns and plank thickness. Moreover, you can select a bamboo parquet ornament as a special effect.
4. Attractive Warranty
If the floor installation is well-performed as recommended by the manufacturer, it is committed that there will be plank peeling off and no boards buckling for up to three decades from the purchase date.
Moreover, there is a 25-year assurance for the floor's structural integrity and another 5-year warranty for the wear-proof trait.
These attractive policies are the solid commitment for the Morning Star bamboo flooring's durability. Nevertheless, be aware that the item is not scratch-proof. Therefore, always handle it with care.
5. Available For Refinish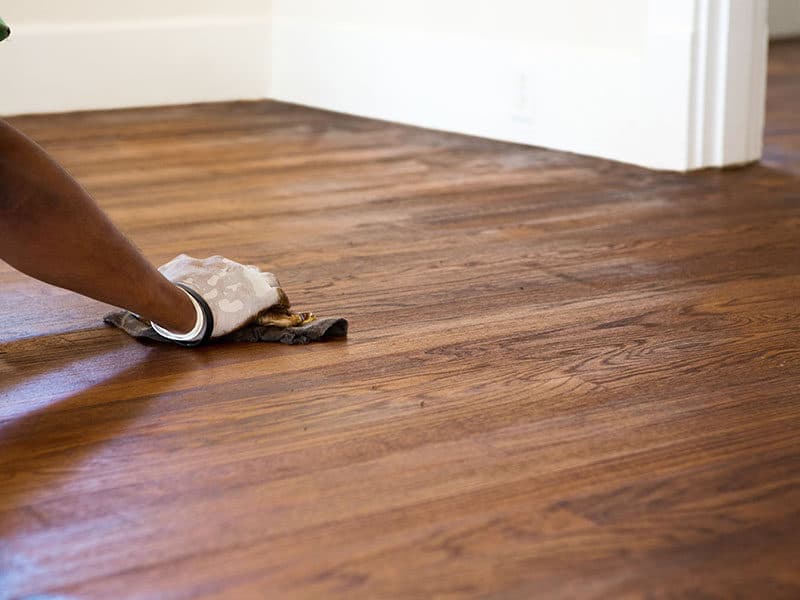 Although Morning Star bamboo flooring is vulnerable to scratches, it can tolerate a number of slight surface damages.
When you accidentally cause some minor scratches on the floor, you can effortlessly refinish it by using a crayon. This affordable scratch-cleaning gadget will fill up those scratches with its colored wax and cover all the defects.
However, do not overestimate this magical method, as its effect is temporary. To preserve the protection, you will have to constantly reapply the wax.
Sanding and refinishing is another alternative solution to safeguard your Morning Star bamboo floor from wear and tear. One drawback of this method is that it is a cumbersome process. If you sand it too harshly, you might damage the top layer of your bamboo floor. Let's refer to an expert for this floor refinishing task.
Effective Practice On Cleaning Morning Star Bamboo Flooring
It is always helpful to learn some tips on cleaning bamboo floors to prolong their appearance. In this part, I will walk you through some effective practices to clean your Morning Star bamboo floor.
Let's start off by removing all dust, debris and vacuuming your Morning Star bamboo floor.
Next, formulate your cleaner to apply on the bamboo floor's surface. You can either mix mid-antiseptic with water or purchase a commercial hardwood-grade cleaning solution.
When you find spills on the floor surface, you should clean them up right away by utilizing a microfiber cloth.
In case of stubborn stains, use the common mixture of white vinegar and water to eradicate them. You should use a mop to dab gently on the bamboo floor.
Last but not least, use a buff sander to remove scratches and polish the surface properly. However, when it comes to sanding, you should consult a professional cleaning service.
There are many more recommendations on cleaning and protecting the bamboo floor. Let's find them in the following video:
Frequently Asked Questions About Morning Star Bamboo Flooring
This section is used exclusively to answer all your lingering questions about Morning Star bamboo flooring.
Additional Advice On Morning Star Bamboo Flooring
A critical remark on installing the Morning Star bamboo floor is to ensure the subsurface is completely dry and firm. Otherwise, your bamboo floor would be warped due to the constant moisture and the compressible softness underneath.
All in all, the Morning Star bamboo flooring reviews have unveiled why the flooring material is an excellent selection for many areas in your house, including the kitchen. It is not only environmentally friendly but also sturdy and straightforward for installation.
Compared to the typical hardwood flooring, Morning Star bamboo flooring is a more premium choice.
I hope this article is helpful for you, especially if you are hesitant to choose Morning Star bamboo floorings. Or, if you have already had one, please feel free to share your reviews in the comment below. Thanks for reading!
Reference
All About Bamboo Hardwood Flooring. This Old House. Retrieved May 26th, 2021.
Morning Star Bamboo Review & Everything You Need to Know. Find Mats. Retrieved May 26th, 2021.
Bamboo Flooring Reviews – Best Brands & Types of Bamboo Flooring. Home Flooring Pros. Retrieved May 26th, 2021.