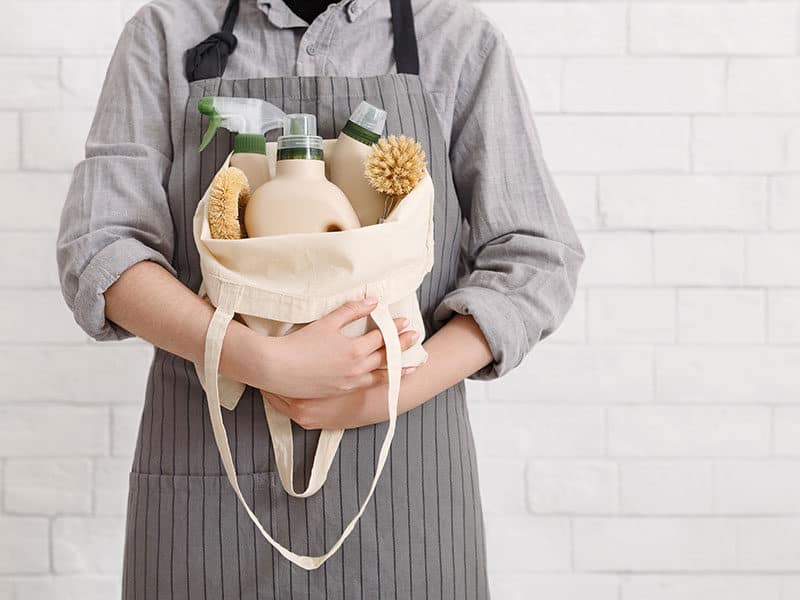 Oxygen bleach powder is a powerful cleaning agent that can be very effective in brightening clothes and tackling stains. If you want to learn more about this product, this article is for you.
If you're a fan of homemade cleaning recipes, you have probably noticed the presence of oxygen bleach in some of them. It's a safe and eco-friendly tool that can help you maintain a clean home.
Except for brightening clothes in the laundry and removing different stains, it's also amazing for washing wooden decking. That said, let's learn more about the uses of this magical powder.
What Is Oxygen Bleach Powder?
The term "oxygen bleach" is common for a blend of hydrogen peroxide and natural soda crystals, known as sodium percarbonate. It's largely present in detergents and other cleaning products.
Oxygen bleach is available in a solid, powder-like form. However, it's usually diluted in water before use. If this substance comes in contact with water, a chemical reaction happens, oxygen is being released. It's often utilized in stain removal, as the fumes help to loosen odors, dirt, germs, and bacteria.
If you're looking for a safe and earth-friendly substance for cleaning, look no further than oxygen bleach. The only by-product of this substance is soda ash, a non-toxic, water-friendly substance.
Does Oxygen Bleach Kill Bacteria?
As I already stated, oxygen bleach powder is a substance that's activated by water, causing it to release oxygen. It has a great cleaning powder. And yes, you can loosen dirt with it and kill bacteria.
It's perfectly safe for any cleaning task, unlike chlorine bleach that's also utilized for cleaning because it's free of toxic fumes and negative environmental effects. People use this substance to clean and disinfect their laundry and homes, in general. It's also utilized for stain removal and brightening clothes.
Oxygen bleach powder makes hydrogen peroxide and hydrogen peroxide contains sterilizing properties. However, most companies that sell oxygen bleach powder don't promote it as a disinfectant.
Watch this video to know more:
Oxygen Bleach Powder: 15 Different Uses Of This Product
Oxygen bleach powder is a super-versatile cleaning tool that's a safer and more eco-friendly alternative to chlorine bleach. It's releases oxygen when mixed with water and has great cleaning power.
However, although the fumes get the job done, keep in mind that cleaning with oxygen bleach powder is time-consuming. Meaning, it performs slower than regular bleach but the pros outweigh the cons.
Warning: Once diluted in water, this substance should be utilized right away. Storing the mix in a sealed container for future use can cause an explosion, leaving you with another mess to take care of.
Whitening and brightening clothes is one of the most popular uses of oxygen bleach powder. Just apply a small amount of oxygen bleach to every load of laundry. It will bring your old clothes back to life.
The amount required may vary by the brand you buy it from. Thus, make sure to follow the instructions on the label first. Many brands include a perfectly sized scoop to make things easier for their users.
If you're facing stubborn stains or want to brighten dingy white, presoak your clothes first. Add oxygen bleach to the basin or top-loading washing machine. Pour hot water and let the fumes do their job for a few hours or overnight. Then, wash as usual. You will be mind-blown by the results in the morning.
Keep in mind that some shouldn't be washed with oxygen bleach. Thus, always read the package for detailed instructions. If you'd like to enhance the cleaning power, line dry your cloth in the sun.
For stained plastic appliances such as coffee pots, bottles, enamel sinks, cutting boards, and dishes, add 2-4 tablespoons of oxygen bleach to the appliance to be soaked for at least 15 minutes. Then, rinse and wash as usual. You will be amazed by the results since oxygen bleach is the ultimate stain remover.
If you have mildew, mold, and other natural stains from the inside of your fridge, oxygen bleach powder can help you remove them. Just add 4 tablespoons of the substance to 4 cups of water. Then, apply this mix with a soft cleaning cloth and let it sit for 10-15 minutes before you wipe and rinse with water.
Refreshing Drains And Disposals
Just dissolve 2 tablespoons of oxygen bleach powder in a cup of hot water. Pour the mix into your drains once a month to help freshen and clean. Let the powerful mixture sit overnight for the best results.
Keeping Bathrooms And Basements Mold-Free
Instead of using a mold and mildew cleaner, apply a couple of tablespoons of this substance, let it sit for 15 minutes before you scrub away.
For porcelain, make a paste by combining hot water and oxygen bleach powder. Apply it to the surface. Let it sit for 20 minutes. Then, scrub and rinse away well with plain water.
To clean the shower curtains, soak them in 2 tablespoons of oxygen bleach powder per one gallon of hot water and let it soak overnight.
Mix 2-4 tablespoons of oxygen bleach powder with a couple of cups of hot water. Then, use the mixture to clean the diaper pail's interior. Lastly, rinse, wipe, and let the interior dry before using it again.
Removing Mildew Off Outdoor Furniture
Lawn furniture gets a lot dirtier, a lot faster than regular indoor furniture because it's exposed to various weather conditions. To help brighten up upholstery and finishes or lighten stains, mix a cup of hot water with 2 tablespoons of oxygen bleach powder and scrub everything away. Then, let the paste sit for a few minutes before you rinse thoroughly.
Cleaning tools need to be cleaned too! And oxygen bleach powder can help you keep your cleaning tools germ-free. If you're utilizing a microfiber mop, shop towels, and dingy dishrags, just add six teaspoons of oxygen bleach to one gallon of hot water. Then, soak your tools overnight, rinse, and dry.
Removing Carpet And Upholstery Stains
Oxygen bleach powder is the ultimate stain remover. Meaning, you can utilize this magical substance to remove stains from carpet and upholstery. Just mix some oxygen bleach and hot water.
Then, blot onto the stains. However, don't oversaturate the stains. Let the mix sit for about 30 minutes. Blot away the excess moisture with a cloth or paper towel and repeat if necessary. If this doesn't get the job done, try a portable spot cleaner for carpet stains that will provide excellent results.
Oxygen bleach powder can also be utilized to clean grime between shower walls (I hate cleaning shower walls, tiles, ceramic and granite countertops, brick, and exterior siding, and plastic furniture.
If you're a first-time parent, you're probably unaware of what oxygen bleach can do for cloth diapers. If you use this type of diaper, add the oxygen bleach to your washing machine for every wash.
This powerful cleaning agent will both clean and deodorize your cloth diapers. For stubborn stains, soak them in a mix of 4 tablespoons of oxygen bleach powder and hot water for a couple of hours.
Removing Labels From Jars
Fill your sink or a large container with hot water. Then, add a scoop of oxygen bleach powder. Soak your jars in the mix for 60 minutes. When you get back to it, they will be floating in the water. If you're facing difficulties, use a cloth to remove them completely.
Cleaning The Deck And Patio
Prepare a mixture of oxygen bleach utilizing 1 tablespoon per one cup of water. Then, put it into a spray bottle and spray your deck or patio with the mixture. Let it act for 30 minutes without allowing it to dry. If it starts to dry, add more mixture and scrub with a brush. Then, rinse with plain water.
Trash cans can develop a very unpleasant smell due to their purpose. However, you can easily clean your trash cans with oxygen bleach powder.
Add a cup of oxygen bleach powder to a gallon of water. Then, apply the solution to the garbage can. Let it soak for a few minutes, scrub, and rinse.
Getting Rid Of Yellow Armpits
Last but not least, oxygen bleach powder can help you with common problems that we're all facing such as collar stains and yellow armpits. Soak the clothes in 1/4 cup per 4 liters of warm water for 60 minutes or overnight. Then, wash as usual.
What Is The Difference Between Chlorine Bleach And Oxygen Bleach?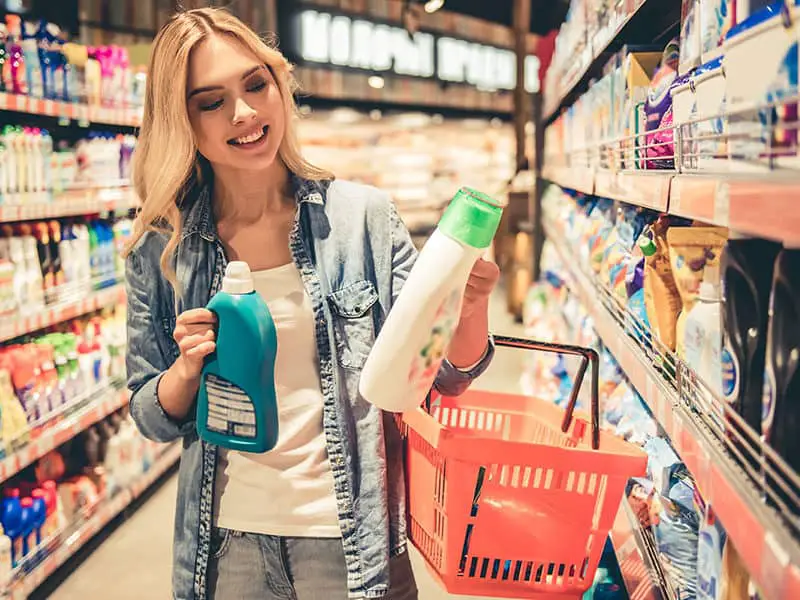 Oxygen bleach and chlorine bleach are very different. However, they work similarly. Chlorine bleach is a liquid substance mainly made of sodium hypochlorite.
It's a great disinfectant that can also be utilized in the removal of tough stains and different jobs around the home. It's corrosive and needs to be handled with care.
Meaning, keep this substance away from kids. Oxygen bleach, on the other hand, is safer to utilize than chlorine bleach. It's one of the most popular cleaning agents.
You can mix oxygen bleach powder with other detergents. Chlorine bleach, nevertheless, can't be mixed with other cleaning products because of its toxic side effects.
It's known to irritate the lungs, eyes, and skin, even when utilized in tiny amounts. Utilize oxygen bleach since it's non-toxic. It's less effective but also less dangerous.
Watch this video to know more:
Pros And Cons Of Oxygen Bleach Powder
I'm a huge fan of oxygen bleach powder because it's very effective for cleaning stubborn stains and dirt without having to utilize hazardous or toxic materials like chlorine bleach.
You can also utilize oxygen bleach powder on upholstery, carpet, and delicate linens (except for silk and wool) without damaging the fabric. Let's discuss the other pros and cons.
Pros:
Whitens and brightens various fabrics
Performs as a disinfectant on both viruses and bacteria
Can be combined or utilized with other household cleaners
Earth-friendly (breaks down into soda ash and/or borax)
Non-toxic to children, pets, and plants
Cons:
Takes longer to work
Not as effective as chlorine bleach
Costs more than regular cleaning products
Takes some time to dissolve in water
Not suited for wool and silk
Where Can I Buy Oxygen Bleach?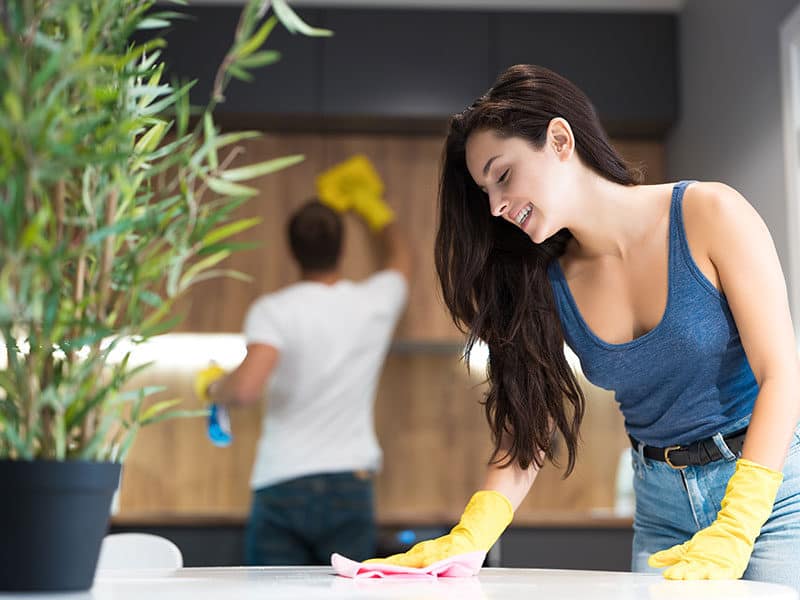 What Is The Best Brand Of Oxygen Bleach?
Oxygen bleach powder is a super-powerful and versatile tool that can be used in household laundry and cleaning. Popular brands include Purex 2 Color Safe Bleach, OXO Brite, Amway Legacy of Clean All Fabric Bleach, Seventh Generation Chlorine Free Bleach, and OxiClean.
Oxygen Bleach Powder Is Everything
No matter what household task you need to complete, oxygen bleach powder can help!
It's perfect for stain removal, laundry, cloth diapers, cleaning carpets, upholstery, patios, decks, cleaning tools, and even yellow armpits. It's similar to chlorine bleach but without toxic chemicals.
Although it's not as effective as chlorine bleach and can't be utilized on wool, silk, and leather, it's safer. I suggest keeping a box under the kitchen sink. You never know when it will come in handy.
If you like this useful information, don't forget to share it with your social media friends.