Every wooden surface around us contains mold and mildew spores, as wood is exceptionally great at absorbing water. Therefore, practices on how to clean mold off wood draw a considerable amount of attention.
This article will guide you through some of the best methods to handle the troublemaker named mold by deliberating the following key points:
A brief overview of what mold is.
Twelve distinct types of mold
Essential procedure on how to clean mold off wood
Without further ado, let's dive right in!
A Quick Look At Mold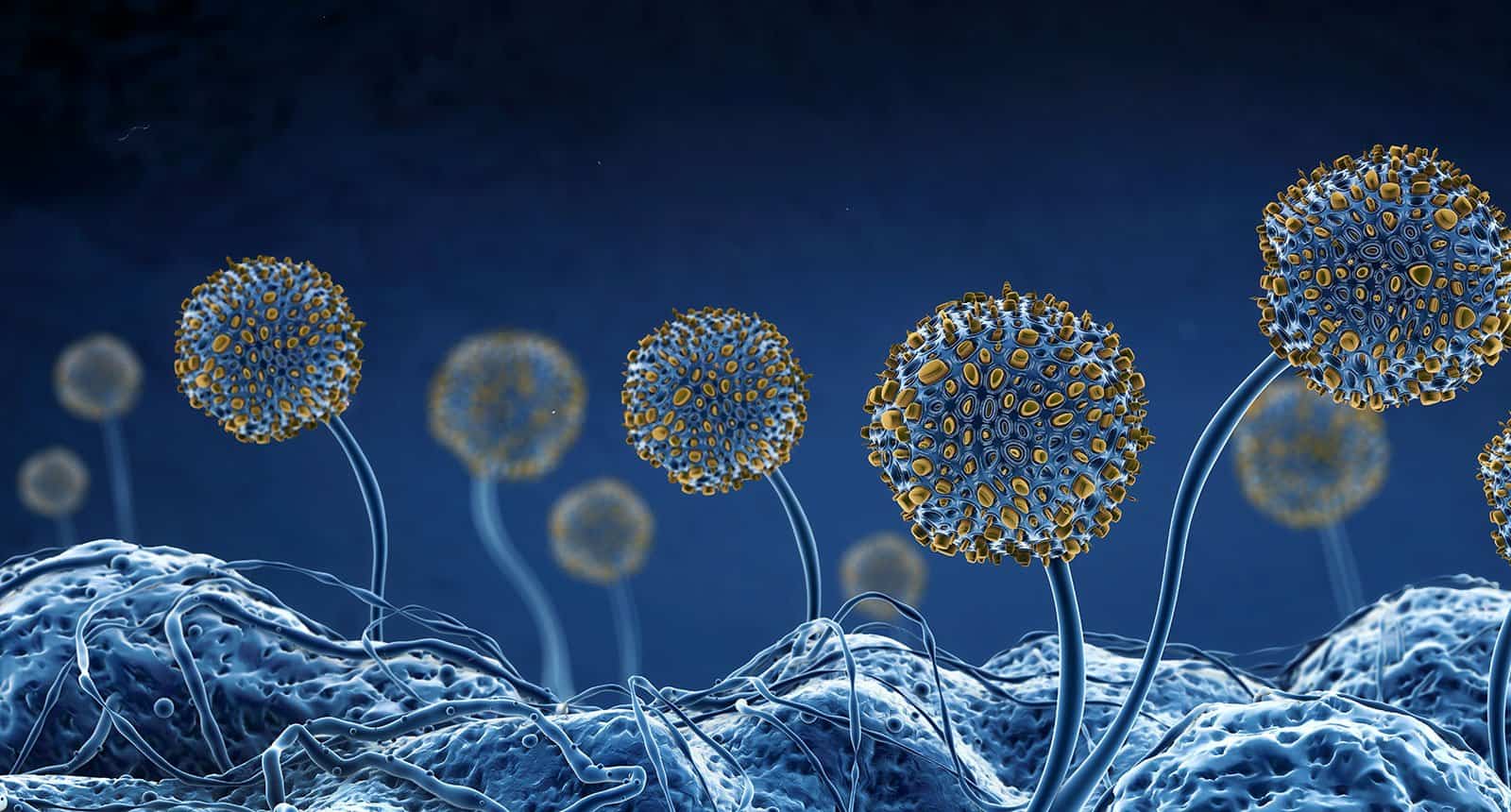 If you have set sights on damp and dark environments, you will easily come across a toxic and dangerous organism called mold. It is a type of fungus consisting of tiny living substances with various colors that can be found almost everywhere on Earth. Do not feel surprised to know that the organism can be white, black, green, purple, or even orange.
Mold carries a vital mission in nature, as it helps break down dead trees, plants, and leaves. However, under specific conditions (like high moisture), mold can grow significantly and be harmful to humans. When mold growth happens, its spores are released into the air. Inhaling a large amount of these mold spores can be detrimental to your health.
Common Mold Types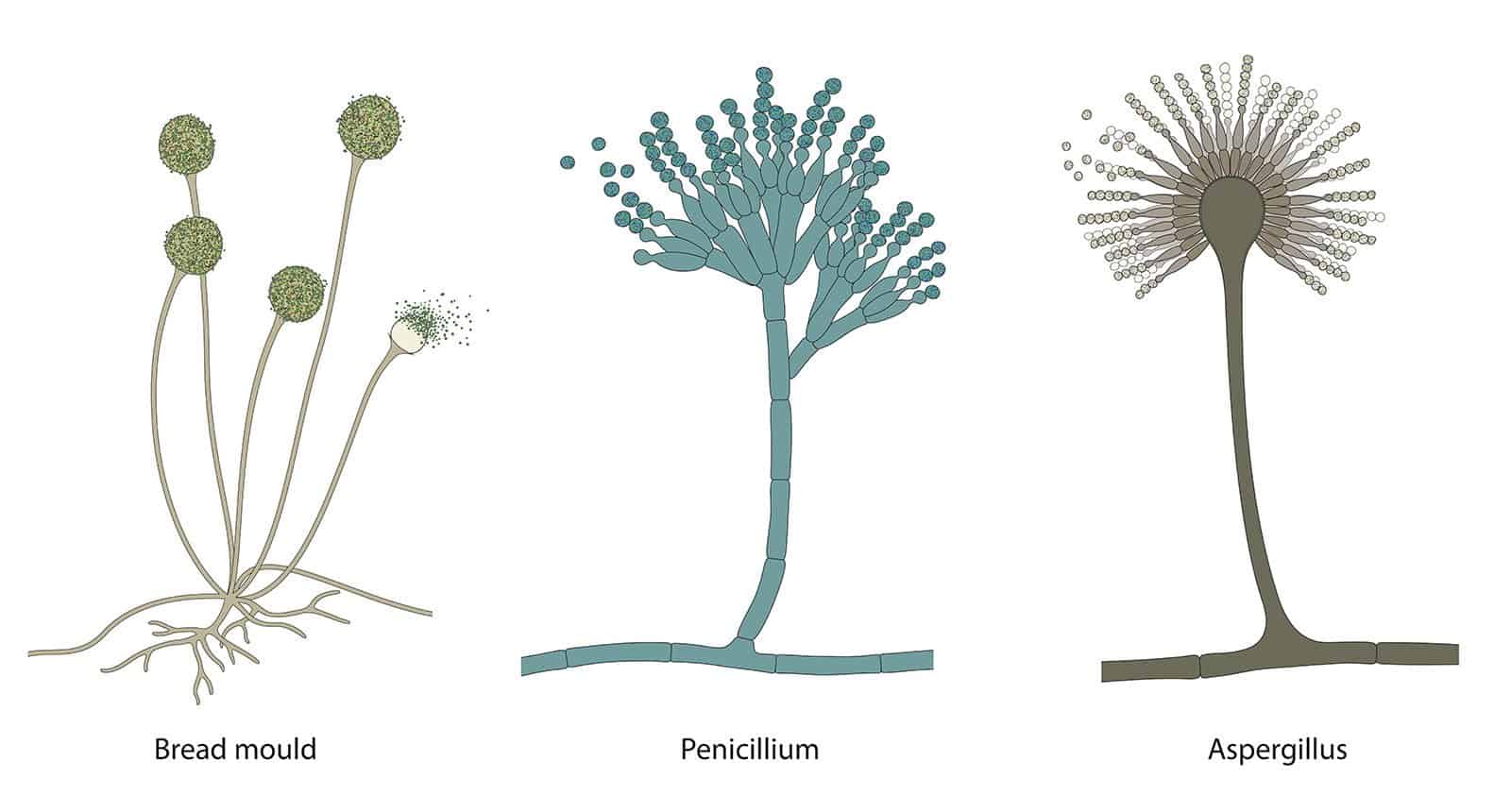 There is no exact answer to how many types of mold existing out there. Nevertheless, it is estimated that the number could reach up to a few hundred thousand. While some mold types cause serious and chronic health damages to humans, others are completely safe.
In this following section, I will introduce to you the top 3 categories of mold, which are:
Pathogenic: refers to molds that cause health issues in those with an acute illness.
Allergenic: refers to molds that bring about allergies or allergic reactions.
Toxigenic: refers to molds that release toxic substances, leading to dangerous and lethal health conditions.
From the above classification above, I have summarized the top 12 most common types of mold via the below table:
Table 1: Top 12 Most Common Mold Types
No.
Mold Name
Mold Type
Popular Growth Places
1
Acremonium
Toxigenic
Humidifiers, cooling coils, window sealants
2
Alternaria
Allergenic
Damp areas (showers, bathtubs, etc.)
3
Aspergillus
Allergenic
Common in American households
4
Aureobasidium
Allergenic
Behind wallpapers or wooden surfaces
5
Chaetomium
Allergenic
Water-damaged homes and buildings
6
Cladosporium
Allergenic
Fabrics, upholsteries, and carpets
7
Fusarium
Toxigenic
Fabrics, upholsteries, and carpets
8
Mucor
Allergenic
Near air conditions and HVAC system ducts
9
Penicillin
Allergenic
Water-damaged homes and buildings
10
Stachybotrys

(black molds)

Toxigenic
Damp areas and wooden surfaces
11
Trichoderma
Allergenic
Near air conditions and HVAC system ducts
12
Ulocladium
Pathogenic
Kitchens, bathrooms, basements, windows
Each mold type has its distinct traits, growing patterns, and health impacts that require careful considerations.
Among the 12 mold types, please pay attention to aureobasidium and stachybotrys (black molds), as they are very often found on wood and wooden surfaces.
Harmful Damages Of Mold On Human Health
The damages mold brings about have been researched and documented in many publications from many organizations of high repute, such as the Centers of Disease Control and Prevention (CDC), the World Health Organization (WHO), and the Institute of Medicine (IOM).
Indeed, mold can cause a long-lasting impact on human health, depending on the type and the exposure degree. Let's find out the top four harmful damages that mold can cause to human health
1. Mold Sensitivity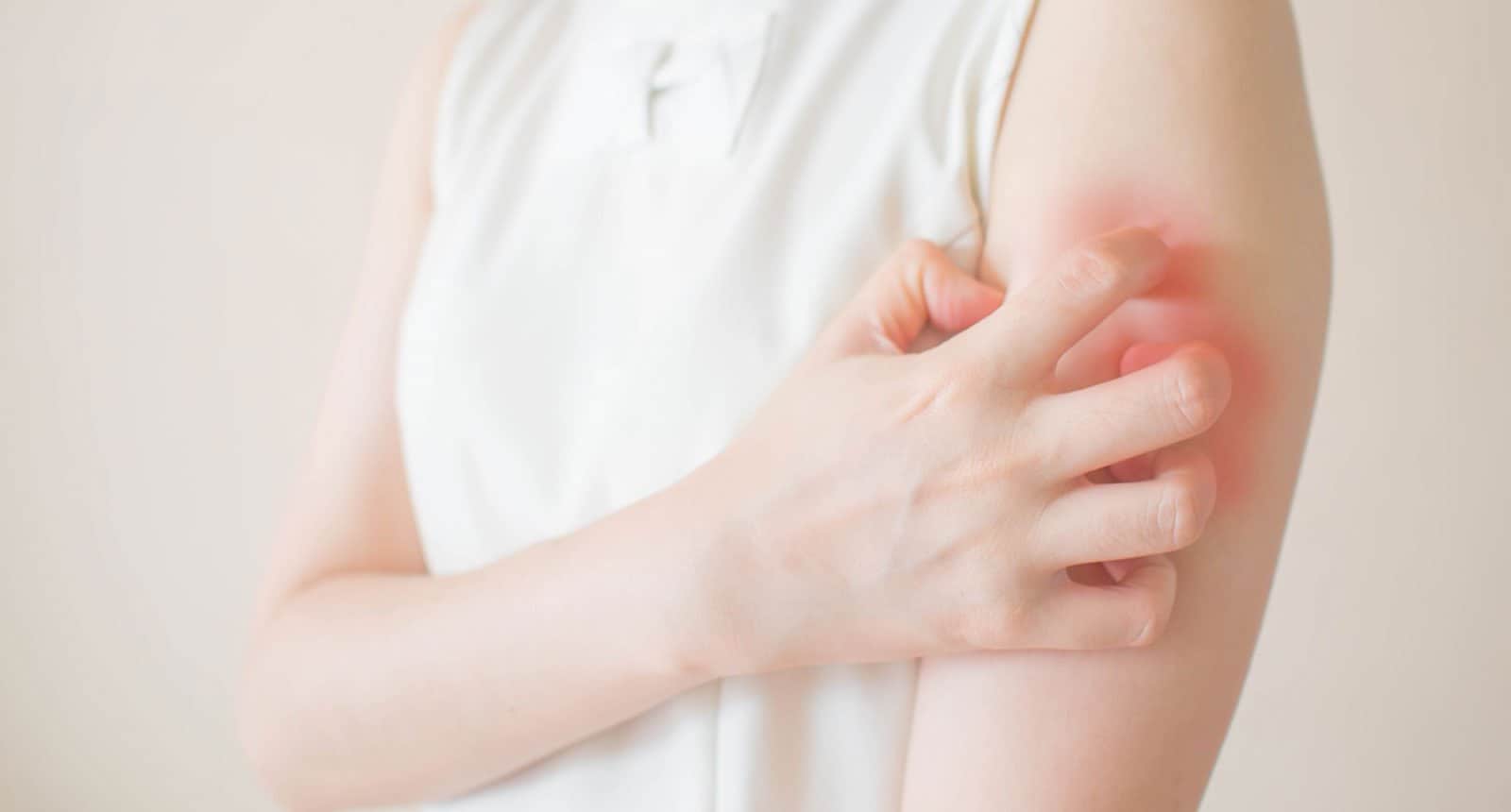 When being exposed to mold, people can definitely develop sensitivity, although some are affected at a faster pace than others. This sensitivity can be in the form of allergies and other symptoms, such as: skin irritation, sore throat, sneezing and wheezing, nasal congestion, dry and sore eyes, and headaches.
2. Respiratory Conditions
Besides allergic symptoms described above, mold exposure can be harmful to humans' respiratory systems. The conditions would be much more severe if the exposed person has existing lung diseases.
Some most commonly found symptoms are damages to the upper respiratory tract, shortness of breath, and asthma. Children are most vulnerable to such health detriments.
3. Chronic Conditions
Some mold types generate mycotoxins, which is a toxic by-product that can infiltrate human bodies through the skin, intestinal lining, and airways. It is this substance that leads to severe and even lethal conditions.
Here are certain symptoms developed from long exposure to mycotoxins: cancer, immune and blood disorders, pregnancy conditions, heart conditions, pulmonary bleeding, etc.
4. Mold-Related Infections
People with existing lung issues such as Chronic Obstructive Pulmonary Disorder (COPD) are more susceptible to mold exposure. The exposure can lead to potential mold-related infections in the lungs.
Essential Preparations Before Cleaning Mold off Wood
Before cleaning mold off wood, there are certain essential preparations that you need to make. In this section, I will deliberate on this piece of information.
1. Safety Precautions During Mold Cleaning Off Wood
With all the damages that mold can cause to humans, it is essential to equip yourself with protective gear before cleaning mold off wood. The protection should cover all body parts, especially your eye, skin, and lung.
With regard to eye protection, make sure to wear safety goggles with no holes. The cleaning process later on might include the utilization of commercial mold killer products, which can generate powerful chemicals. These chemicals would be dangerous for your eyes. This is the reason why eye protection is prioritized.
For skin protection, use gloves that cover up to the forearm. It is advised to select heavy-duty gloves made of rubber or neoprene, as they can protect you from both fungi and cleaning chemicals. Besides the gloves, a spray bottle is another essential piece of equipment. It can prevent your hands from direct contact with harsh cleaning solutions.
About lung protection, wearing air masks is the optimal choice to prevent mold spores from infiltrating your airways. Depending on the amount of mold that you are dealing with, you can increase the protection from a regular mask to a half-face and even a full-face respirator, especially with black mold exposure.
Moreover, with more demanding tasks, you should equip yourself with disposable clothing. If you wear normal clothes, mold spores can stick to them. Without proper washing after the job is done, mold spores can spread and regrow on other surfaces.
2. Basic Equipment For Mold Cleaning Off Wood
In terms of equipment for cleaning mold off wood, you will need some essential cleaning supplies and tools. The following table will cover the basic equipment that you need to prepare.
Table 2: Basic Equipment for Cleaning Mold off Wood
Supplies
Tools
Chlorine bleach

Dishwashing detergent

Distilled vinegar

Wood cleaner

Wood stain

Sandpaper

Water

Protective air mask

Heavy-duty gloves

Safety goggles

Vacuum with HEPA filter (*)

Soft-bristled scrub brush

Sponge

Disposable clothing
(*) HEPA stands for High Efficiency Particulate Air. According to the Environmental Protection Agency, vacuums with a HEPA filter can capture more than 99.97% of particles and prevent them from being returned to the atmosphere.
3. Cleaning Wooden Furniture Outdoor
If you encounter mold on wooden furniture, it is advised to move the object outside for the cleaning process. However, please note that while transporting, cover your furniture with a garbage bag in order to contain the mold spores from spreading to other objects.
What if you have no other option than to perform the cleaning process inside? It is also perfectly fine. Nevertheless, you will need to be more careful. Make sure to cover other surrounding areas and other pieces of furniture to prevent the unintentional spread of mold spores.
Moreover, the cleaning process will involve various cleaning agents that can generate toxic fumes. Therefore, you should open the window and ensure the area is well-ventilated.
Step-by-Step Tutorial On How To Clean Mold Off Wood
As long as the mold has not spread far and wide (more than ten square feet), you can confidently clean mold off wood by applying the following steps.
Step 1: Picking Up The Correct Cleaning Solution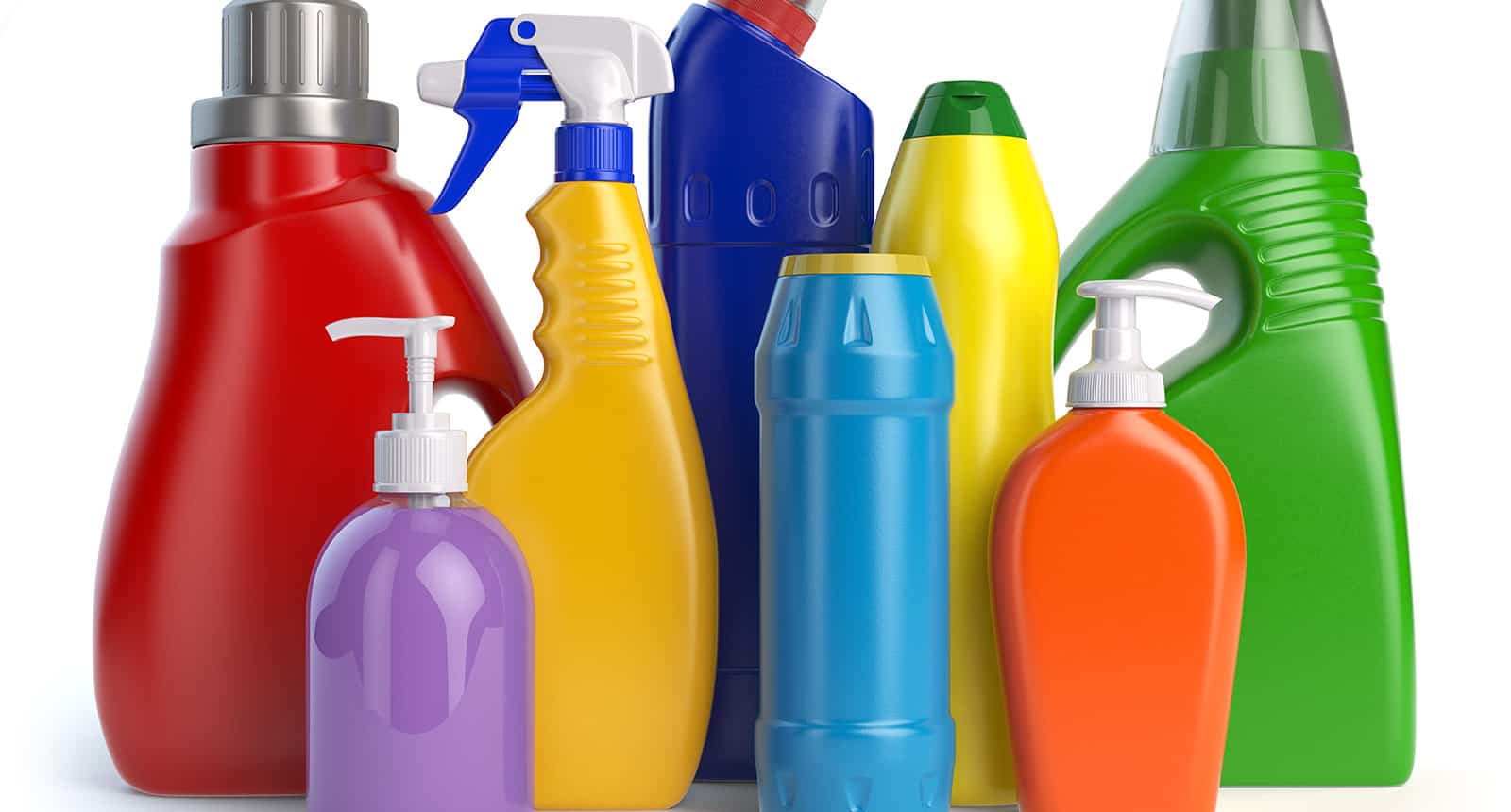 Depending on the seriousness of the mold situation on your wooden surfaces, you can select the appropriate mold killer solution that will penetrate the contaminated area successfully.
For instance, for small contaminated areas, you can simply apply distilled vinegar during the cleaning process. However, if you are dealing with a much more annoying mold species (such as black mold), you would love to try commercial mold killer products.
Here are many effective options that involve only common household items that you can choose, including: bleach, rubbing alcohol, detergent, distilled vinegar, hydrogen peroxide, and other commercial mold killer products.
No matter what cleaning solution you pick, stay away from mixing bleach with any products containing ammonia, as it can cause an explosion. The toxic fumes generated from this explosion can lead to lethal infections.
Step 2: Vacuuming The Contaminated Area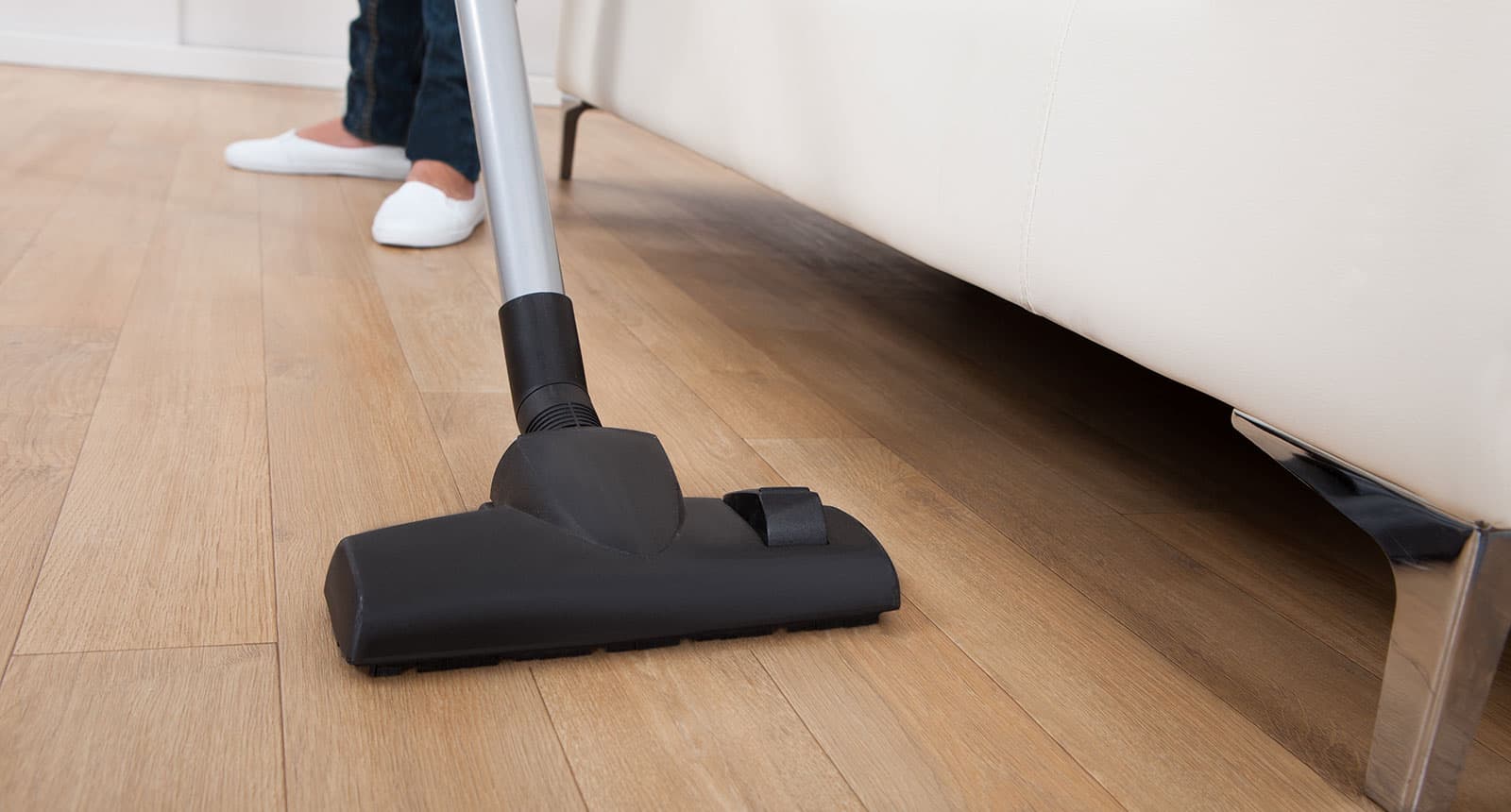 The next step requires you to vacuum the molded areas to suck up any loose spores on your wooden surface. Make sure you use the vacuum with a HEPA filter to have a more efficient mold capture.
For better vacuuming session, it is recommended to clean HEPA filter probably before
Simply run the vacuum over the contaminated footprint and dispose of the contents outdoors. Remember to tightly seal the vacuumed material in a plastic bag, so that no mold spores can escape and regrow.
Step 3: Utilizing Soap And Water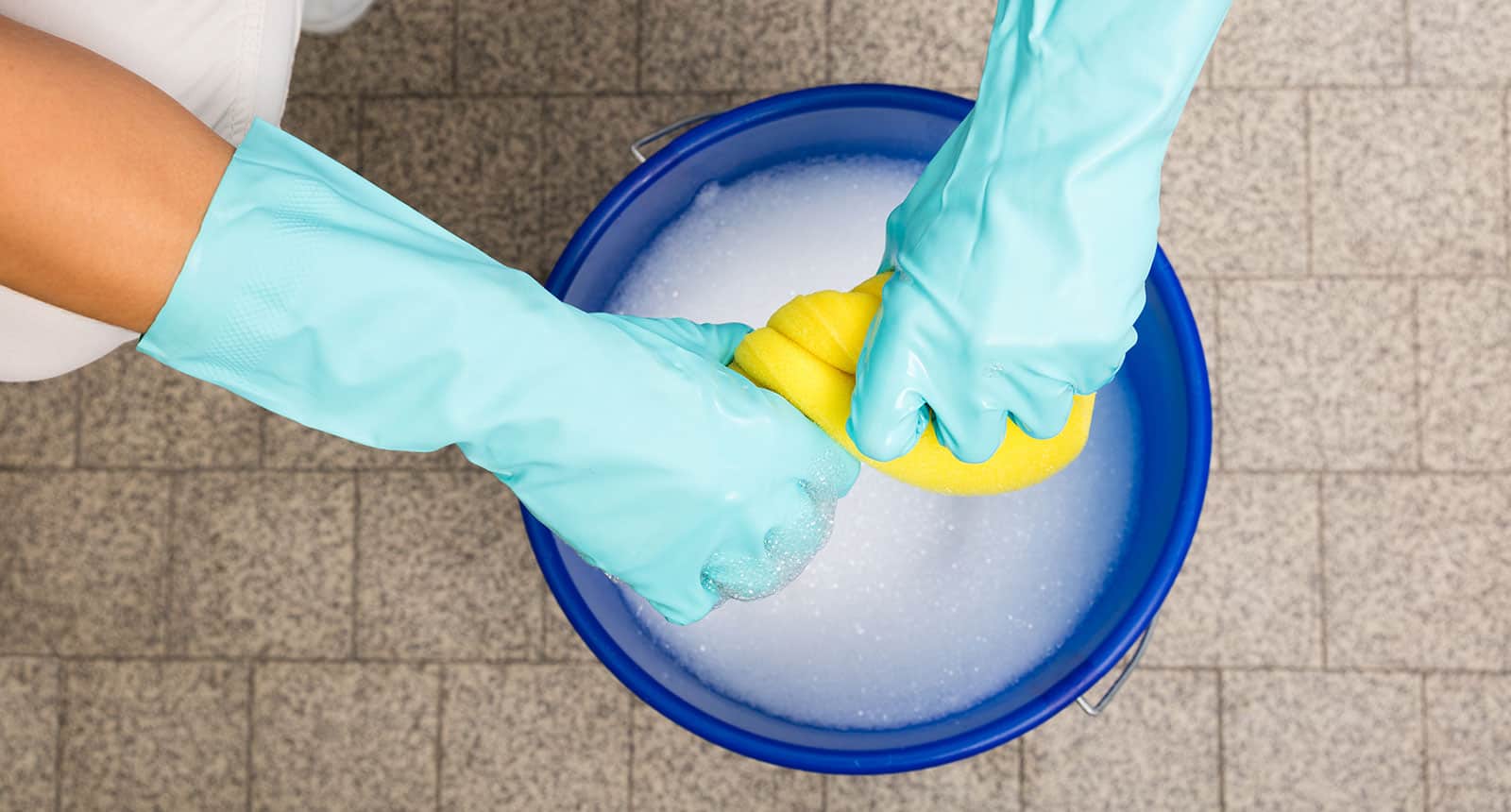 If your wooden surface is painted (interior doors) or stained (floors), there is a high chance that it has not been penetrated by mold yet. Thus, utilizing a mold cleaning solution is preferred.
Start by mixing a tablespoon of dishwashing detergent with warm water. Then, dip a soft-bristled scrub brush into the newly-made soapy water and gently go over the moldy surface. Finally, use a sponge to wipe away excess water.
Step 4: Scrubbing The Contaminated Areas With Cleaning Solution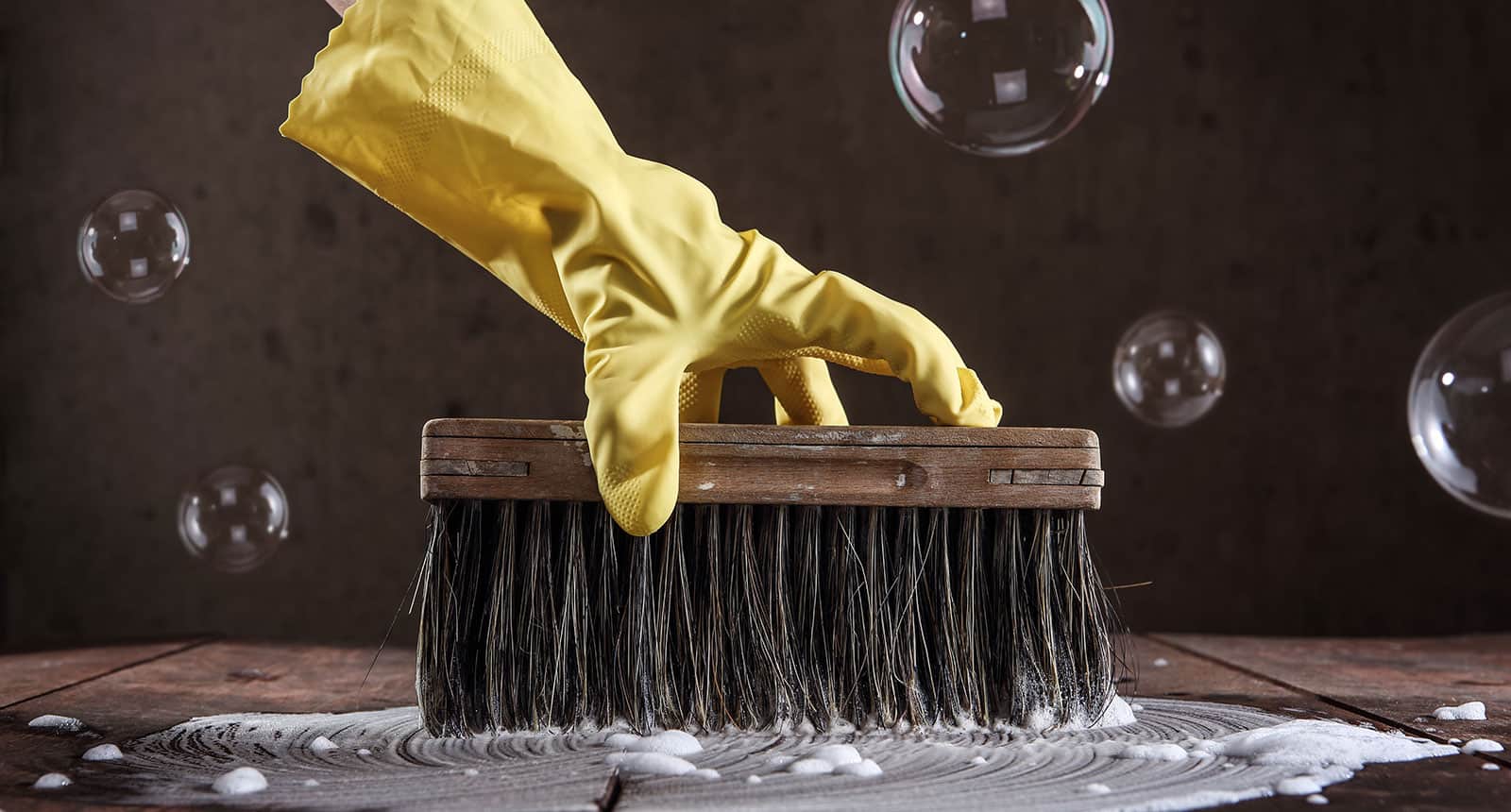 After removing mold off wood with step 3, you should perform a deep clean beneath the surface by relying on a stronger solution.
Distilled vinegar should be your next selection. Fill vinegar in a spray bottle and spritz your wood with the solution. Allow the cleaning agent to sit and dry on the surface for at least one hour. After that, if you found no stain remaining, simply use a wood cleaner like Scott's Liquid Gold to refresh the wood look.
However, if there are still stains after applying distilled vinegar, it is time to use a much more robust solution – bleach. Add a tablespoon of chlorine bleach into the soapy solution of step 3 and apply it to the stained area with a soft-bristled brush. Allow the bleach to sit and dry there. Finally, buff the area with a soft cloth.
Follow this video clip to see some mold cleaning actions:
Step 5: Sanding The Contaminated Area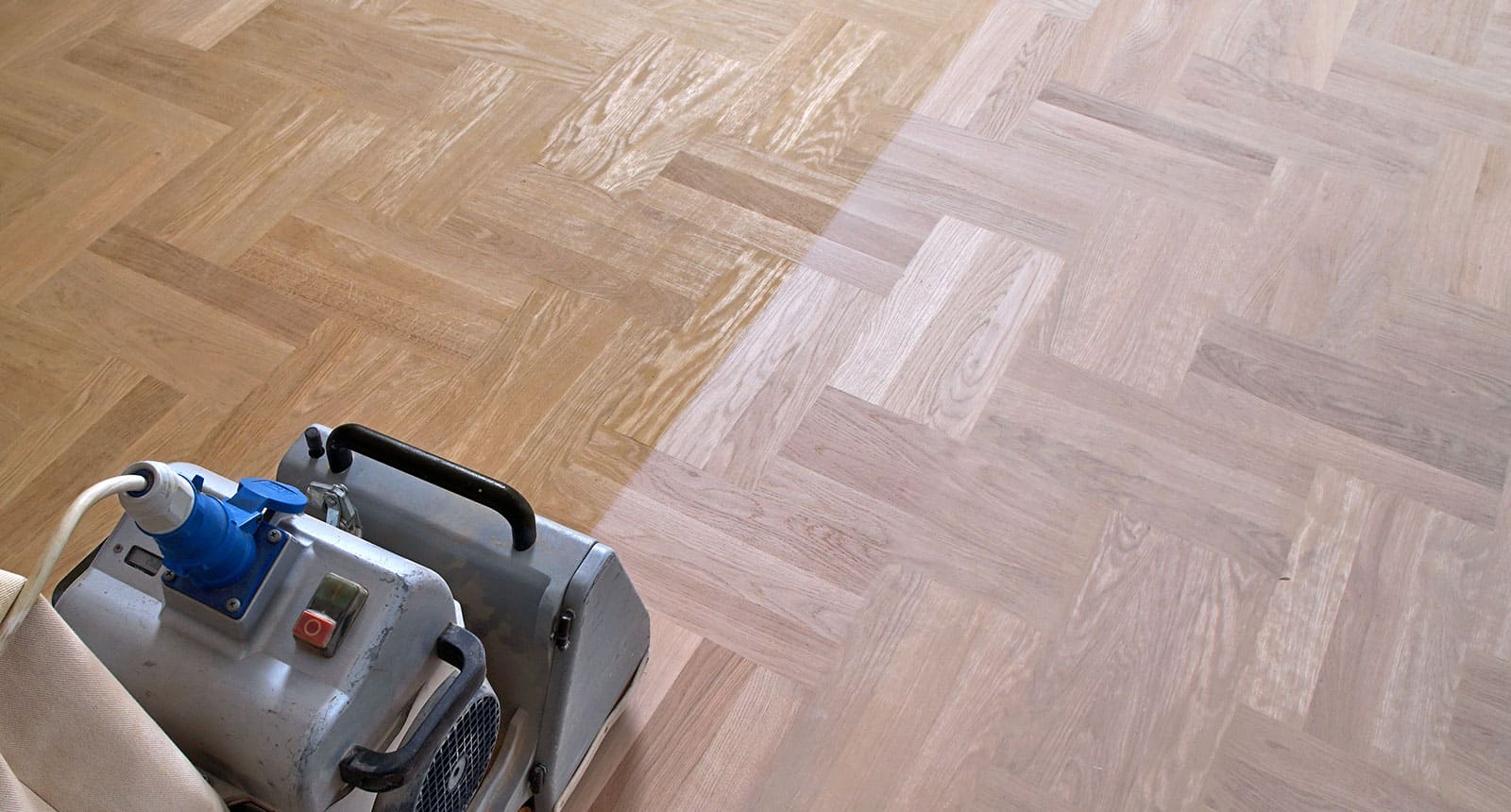 If mold penetrates deeply into your wooden surface, a single scrub with cleaning solutions will not completely prevent mold regrowth. In this circumstance, a sanding process is pretty much recommended.
To perform this process, you can either do it by hand or use an electric sander at a low-abrasive configuration to sand the contaminated areas. After that, apply the selected cleaning solution in step #1 and scrub the area again. Repeat this process until you find no trace of fungal residue on your wooden surface.
If you use sandpaper, it is a practice to start from the lowest grit level and build up gradually. Let's begin by employing the 100-grit sandpaper for your first run. If the item is not effective, switch to 220-grit sandpaper and perform the sanding process again.
However, as wooden furniture is more easily damaged from sanding than other objects, you should consult a professional before applying any method to avoid unnecessary accidents.
Step 6: Cleaning And Drying The Contaminated Area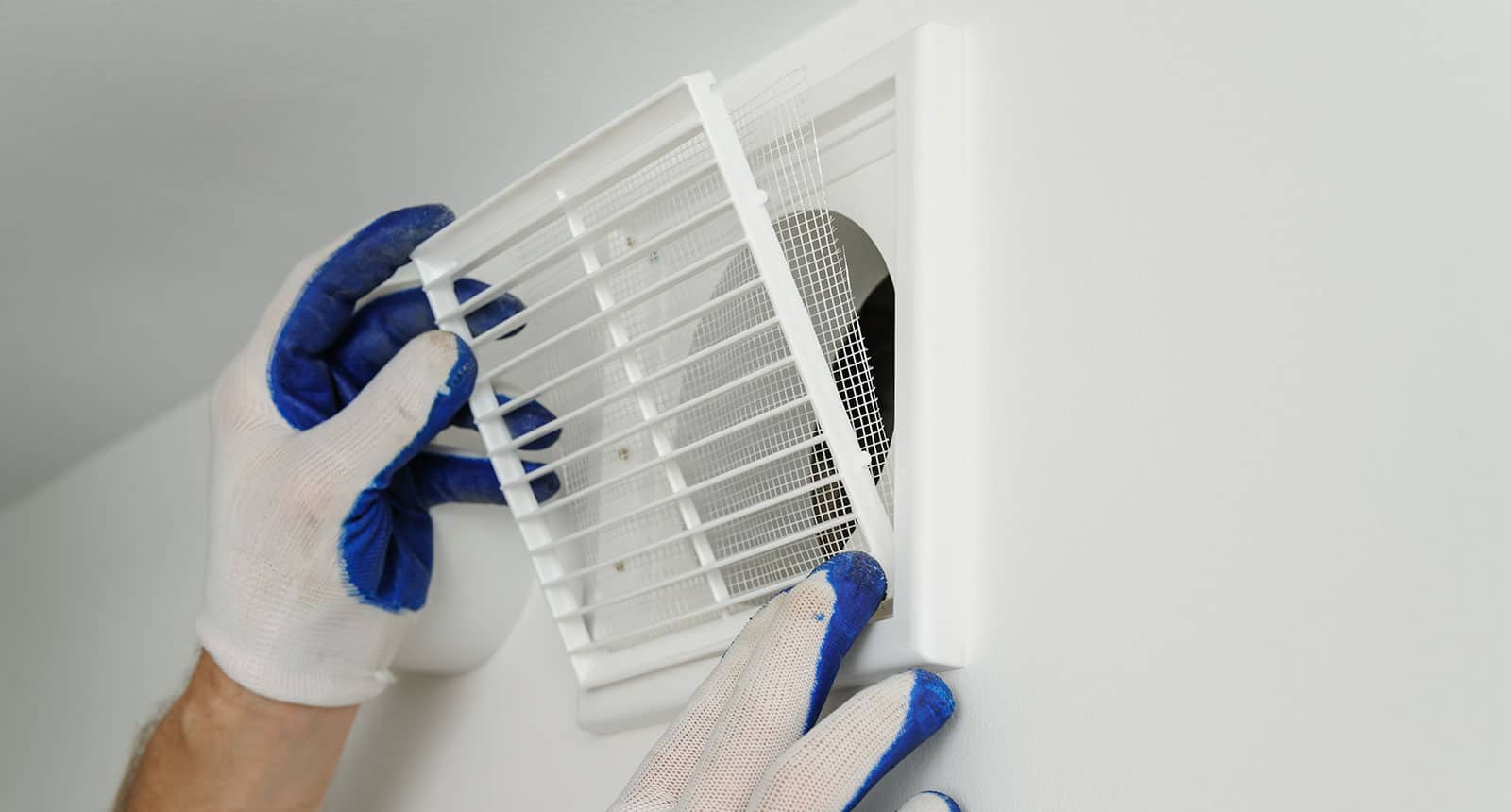 Once you are done with the scrubbing and sanding, it is high time to clean up and dry your working area.
The first task you need to do is to pick up any residue or items that have direct contact with the fungi during the mold removal process. This task is a great preventive action for mold regrowth.
Drying the area you worked is essential as well. Regardless of the wooden objects you are dealing with, whether they are wooden furniture, walls, or floors, they should be air-dried in well-ventilated areas.
Finally, ensure the area is dried entirely by seeing or touching the surface.
Tips And Tricks For Preventing Mold Regrowth On Wood
This section will focus on specific tips and tricks to prevent mold regrowth on wood.
1. Proper Ventilation
Maintaining proper ventilation is probably the most commonly recommended tip to prevent mold regrowth, especially on wooden surfaces. Good airflow will ensure the humidity level in the atmosphere will not be high enough for mold thrives.
One of the ways to enhance your ventilation is to use fans or to open windows. In most cases, stand-up fans are the optimal choice.
When your place has very high levels of humidity, utilizing a humidifier to control mold growth is highly advised.
2. Check Moldy Areas Regularly
Regular checking on the moldy areas is a must-do preventive task to hamper the mold growth. No matter what method you are using, what conditions your home is experiencing, this task cannot be replaced.
The ultimate purpose of this task is to prevent mold regrowth, especially in houses having through many kinds of water damage (like flooding). Regular practice of this task will also help you timely spot mold regrowth in case it actually happens.
Frequently Asked Questions
This section is dedicated to answering all your questions on how to clean mold off wood.
Important Advice On How To Clean Mold Off Wood
I believe I have mentioned twice the importance of a proper ventilation system in the article. Trust me, making your place well-ventilated is an essential piece of advice in your process of removing mold off wood.
My article on how to clean mold off wood ends here. Do you find this tutorial helpful? Or are there other practices that can enhance the process? Feel free to drop a comment in the below section.