Top 15 Best Small Vacuum Cleaner Reviews 2024
I will rather recommend the best small vacuum cleaners for small-sized places since they get quite easily dirty; this is why you might have to clean them more often than a large house.
The difference stays in the fact that you can easily store them in all kinds of corners from the house and clean some spots you cannot reach with the big vacuums.
So, in all those times, the small-size vacuum cleaners will be your ace in the sleeve. Some models are strong enough to clean all types of dirt. The only hard part is finding the one that matches your expectations and fulfills the needs.
Don't worry; this is why I am here. In this article, you will find the best small vacuum cleaner models, with their pros and cons and an honest review. This way, I hope you will decide on purchasing the small vacuum cleaner to suit your expectations.
Let's start the periplus through the most performant small-size vacuum cleaners on the 2022 market.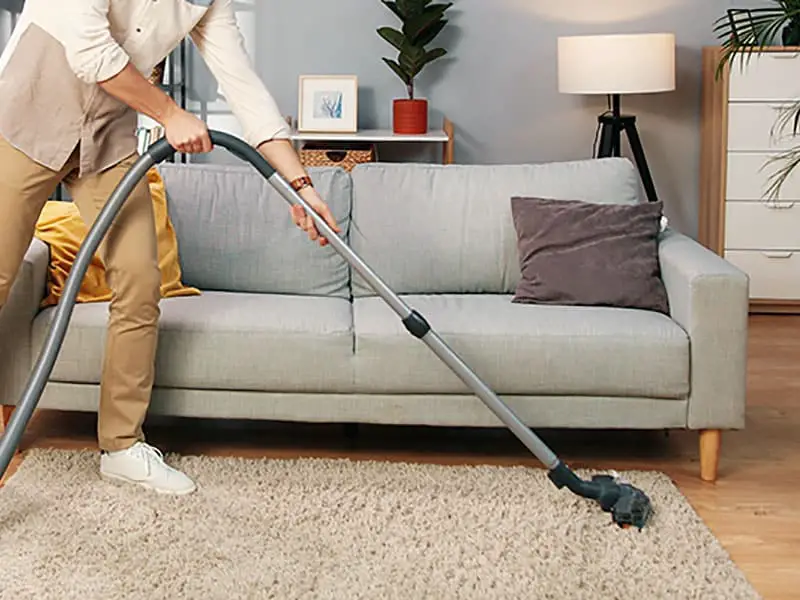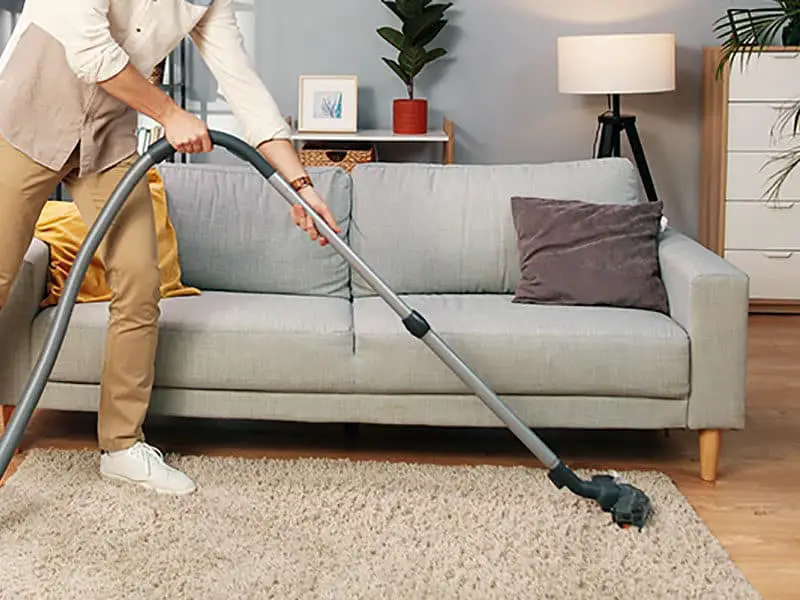 What Types Of Small Vacuum Cleaners Should You Buy?
There is a wide range of types of small vacuum cleaners on the market now. It is essential to know a few features of them to help you opt for the suitable one.
Upright
You can easily catch this type at any store. It allows you to clean on various floors and is quite simple to use. You can quickly control its speed and direction to optimize your cleaning. It is designed with bagless or bagged choices for you to choose from.
Handheld
As its name implies, you can use it with just one hand thanks to its compact design but powerful. It is the perfect option for you to pick up dust and debris from narrow corners and even in your car. Normally, it comes with cordless that enables you to bring it anywhere, yet if you want a corded one, it still will be available for you.
Canister
This type comes with a tank that is connected with a vacuum by a hose. It can help you clean anywhere you want, even on the wall, with some accessories included when you buy. These attachments will help you extend the cleaner's reach, and the canister seems to keep more dust and debris than other types.
Stick
Stick vacuum cleaner owns features of both handheld and upright vacuum cleaners that means it is lightweight and powerful. It is equipped with a rotating brush to loosen and suck messes into the container. It is usually designed with a low-profile that helps you easily control and maneuver under the furniture and around them.
Robotic
This type seems to be the most modern and is equipped with advanced technology to avoid obstacles in your home and suck up any dust on its ways. The special feature is automatically running to the charging spot when it is dying; you can even control it through the app on your smartphone. Cleaning will never be a problem with it.
What Are The Best Small Vacuum Cleaners to Buy?
You have read the comparison chart, the reviews, and everything there is to know about how to choose the best small vacuum cleaner. However, I don't want to close this subject without telling you again about the best models from this article:
Best Small Vacuum Cleaners Comparison Chart 2022
Before moving further with the reviews, let's take a minute and check out this comparison chart to make an initial idea of all the best small vacuum cleaners presented in this article.
Top 15 Best Small Vacuum Cleaners Reviews 2022
So, here it is. The most important part of the article. I promise you that I tried to keep it short for the best small vacuum cleaners and at the same time present all their pluses and minuses worth knowing. Read all the reviews or just the ones for the products you are interested in.
1. Dyson Cyclone V10 Absolute Cordless Small Vacuum Cleaner
(Best Overall)
Produced by Dyson, the V10 vacuum cleaner is such a success that after its production, the company decided not to go back to old-fashioned vacuum cleaners. This product is cordless and works on batteries. Even though it is not plugged in, it has great power (125,000 rpm) and offers great results.
If you know anything about this producer, you know that this is not the first V model presented on the market. However, what makes V10 stand out from its design is the rubber pad located on the cleaner's bottom.
With its help, you can vacuum vertically without worrying that you will spill the dirt back on the floor. This model needs about 3.5 hours to charge fully, and you know when the process is finished due to its blue LED lights.
There is also an indicator that notifies you regarding any blockages or dirty filters. I must confess that the first thing that caught my eye is its design. Yes, it looks like an alien pistol. However, this is not the only quality.
I appreciate that it has a 525 Watts stored power and that it works great even on carpets. The only thing that you should keep in mind is that the Max mode produces noise, so if you want to use it when someone is sleeping, you will have a problem.
Key Features:
It can operate continuously for 60 minutes when you use a non-motorized tool
Designed with 14 concentric cyclones
Applied Dyson technology
Uses soft roller head for up to 40 minutes
Run for up to 20 minutes with Torque Drive head
Pros
Great cleaning results
Beautiful design
Amazing when dealing with pet hair
Very good battery life
Quick to transform it into a hand vacuum
Can tackle debris on high-pile carpets
Cons
It is quite expensive;
It quickly runs out of battery on the "Max" mode.
Product Specifications:
| | |
| --- | --- |
| Brand | Dyson |
| Color | Pink and Purple |
| Warranty | 2 years |
| Battery Type | Lithium Polymer battery |
| Power Rating | Not specified |
| Dust Cup Capacity | Not specified |
| HEPA Filter | Yes |
For more information, read its manual and watch the video below:
2. Bissell 2033M Featherweight Small Vacuum Cleaner
(Best Budget)
Cleaning your house without investing too much in a small vacuum cleaner, let's consider this Bissell 2033M Featherweight. It is efficient to give you a hand in tidying up and easy to transport it from room to room.
This device has a compact design, and you can store it in a tight place or any corner in your house. You can customize it on demand, including a normal stick vacuum, a handle vacuum, and a stair one, thanks to the attached components.
These accessories will help you pick up messes on or under furniture and hard-to-reach areas effortlessly. It can run productively on various surfaces such as hard floors, area rugs, and carpets. Keep in mind that when you buy any product from Bissell company, you will donate a little money to save homeless pets.
Key Features:
Featherweight
Simple and compact design
Comes with accessories
3-in-1 vacuum cleaner
Pros
Convenient to store
Easy to understand its operating principles
Works well on multiple surfaces
Quick to move
Emptying is not a problem.
Cons
It might not tackle debris well on high-pile carpets
Product Specifications:
| | |
| --- | --- |
| Brand | Bissell |
| Color | Black, blue, lime, and purple |
| Warranty | 1 year |
| Cord Length | 15 feet |
| Power Rating | 2 amps |
| Dust Cup Capacity | 0.67 liters |
| HEPA Filter | No |
Let's see how amazing it is by comparing 3 brands: Bissell, Eureka, and Dirt Devil.
3. Eureka Mighty Mite 3670G Small Vacuum Cleaner
(Best Canister)
If you are looking for a small but good canister vacuum cleaner, then the Eureka Mighty Mite 3670G is exactly what you need. It has a 12-amp motor and a big power cord (20 feet).
Even though it is a canister vacuum cleaner, it is very lightweight and easy to carry around the house. This model comes with a deluxe floor brush, an extension wand, a fingertip control panel on the handle, and a bare floor nozzle to ease your work.
Both the dust bag and the motor filter have a very significant part in the vacuum cleaner's performance. So, if the bag or the filter turns out clogged, no air will pass within the cleaner. This means that no cleansing can take place regardless of how powerful the unit is.
Key Features:
Constructed with triple filtration system
Comes with 2 extension wands
Equipped with 12 amps motor
Designed with blower port for cleaning your gardens or yards
20-foot cord length
Pros
Lightweight
Compact design
Easy to clean difficult-to-access places
Large dirt bag
Reasonable price
Cons
It is not the best for rugs
Product Specifications:
| | |
| --- | --- |
| Brand | Eureka |
| Color | Yellow |
| Warranty | 1 year |
| Cord Length | 20 feet |
| Power Rating | 12 amps |
| Dust Cup Capacity | 2.5 liters |
| HEPA Filter | No |
Watch the presentation below to understand more about this product:
4. Shark Navigator Lift-Away NV352 Small Vacuum Cleaner
(Best Upright)
If you want to find an upright vacuum cleaner, I am sure you want to discuss the Shark Navigator Lift-Away NV352 vacuum cleaner. It is an amazing concept from Shark that permits you to lift away the body of the vacuum and use it for areas that require lifting, such as the upholstery.
It has both a HEPA and a washable foam filter and uses a high-tech cyclonic technology that doesn't permit to lose suction. Other features worth mentioning are its 750 Watts motor and its 25-foot power cord. With a weight of 13 pounds, it can hold up to 1.2 dry quarts of dust.
This model from Shark is amazing, especially if you are on a budget but still want to receive many features. Also, I like that it comes with accessories such as 2 crevice tools, a brush tool, and a power brush for pet hair.
The maintenance of this vacuum cleaner is very easy to do. You need to wash the washable filters every 2,3 months, depending on how often you are using your product.
Key Features:
Designed with lift-away pod
Includes several essential accessories
Equipped with anti-allergen complete seal
Can capture and lock 99.9 percent of particles
Pros
It has HEPA filters
Remarkable suction power
Allows you to clean above-floor
Excellent to pick up pet hair
Swivel steering for maneuvering with ease
Cons
Doesn't have LED lighting
The handle doesn't have any controls
Product Specifications:
| | |
| --- | --- |
| Brand | Shark |
| Color | Lavender |
| Warranty | 5 years |
| Cord Length | 25 feet |
| Power Rating | 10 amps |
| Dust Cup Capacity | 1.1 quarts |
| HEPA Filter | Yes |
For a tutorial on how to handle this check out the following video:
5. Hoover OnePwr BH53420PC Lightweight Small Vacuum Cleaner
(Best Cordless)
Cordless vacuum cleaners are always an optimal choice for those who want to tidy up large spaces or don't have to unplug when moving around their house. This Hoover OnePwr BH53420PC will not make you disappointed.
Suppose you are too familiar with the Hoover old versions; this device will be worth expecting. It offers you more than 35 minutes for working and is powered by a 4.0 Ah battery. Its weight is less than 9 pounds, and you don't need to use any muscle when transporting it.
This item is designed with a large dust cup that can hold debris 3 times as much as a stick vacuum cleaner. It also comes with a pet filter and antimicrobial brush roll to prevent odors and reinforce protection for your health.
Thanks to power Vortex suction, it can distribute maximum suction to deal with stubborn messes, and you can clean up your living space with fewer passes. The maintenance brush roll will be more comfortable because it is removable.
Key Features:
Equipped with pet filter and antimicrobial brush roll
Maintenance is a stress-free task
Power Vortex allows you to tackle tough debris
Cleans up your house with fewer passes
Pros
Holds more debris
Easy to move it
The brush roll is removable and doesn't need to use tools
Quickly maneuver around obstacles
Performs efficiently on multiple surfaces
Cons
I wish it could be designed with LED headlights
Product Specifications:
| | |
| --- | --- |
| Brand | Hoover |
| Color | White |
| Warranty | 2 years |
| Battery Type | Lithium-Ion battery |
| Power Rating | Not specified |
| Dust Cup Capacity | Not specified |
| HEPA Filter | No |
If you are curious about this device, don't hesitate to watch this video.
6. Hoover Maxlife UH74220PC Pro Pet Small Vacuum Cleaner
(Best for Pet Hair)
Pet hair is one of the most popular reasons causing health problems for you, especially for allergies. Finding a vacuum cleaner will be a smart option, and this Hoover Maxlife Pro Pet Swivel can meet all your demands.
It comes with versatile pet tools to pick up tough dust and pet hair on your furniture, difficult-to-access areas, and stairs. You can ensure there is no pet hair in your house if you use this device.
This cleaner is equipped with an advanced Maxlife system to offer you long-lasting suction power and doesn't require you to maintain the filter too often. The cleaning head allows you to steer around obstacles and quickly switch on/off brush rolls to clean particular surfaces.
You don't need to worry about allergens, and particles will fly out the air since the HEPA filtration complete seal can tackle and trap 99 percent of them. Besides, the filter will reduce odors.
Key Features:
Included accessories can pick up stubborn messes
The wand can extend for up to 13 feet
Minimizing odors and dirt re-entering to the air
Can capture and lock 99 percent of particles and allergens
Pros
Can bring you the best results in every corner of your house
Easily tidy up around furniture and obstacles
Ample dust cup capacity
Requires less maintenance
LED headlights to find debris in the dark
Cons
The cord isn't retractable
Product Specifications:
| | |
| --- | --- |
| Brand | Hoover |
| Color | Black |
| Warranty | 5 years |
| Cord Length | 30 feet |
| Power Rating | 11 amps |
| Dust Cup Capacity | XL dirt cup |
| HEPA Filter | Yes |
Do you want to know about this product? The video will help you.
7. Bissell Cleanview Swivel Rewind Pet Small Vacuum Cleaner
(Best for Carpets)
Not every vacuum cleaner can pick up messes on carpets, yet this Bissell Cleanview Swivel Rewind Pet Small Vacuum Cleaner will do that. It is equipped with the triple action brush roll, and scatter-free technology will enhance cleaning ability on carpets even embedded debris.
The cord length is 27 feet that will not need to unplug if you use it for proper space, and after using this product, the cord can rewind automatically. Thanks to a 13.5-inch cleaning path, you can tidy up your house with fewer passes and cover ample space.
With the swivel steering cleaner head, you can navigate it around furniture easily. The edge-to-edge feature will help you tackle dust on walls and corners quickly without scratching them. Like other devices, it also includes some essential tools to optimize your task.
Key Features:
Designed with a triple action brush roll that can attack, lift and pick messes
Collects the cord with one push
Applied scatter-free technology
Edge-to-edge feature
Pros
Remarkable suction power
Fast to dispose of the dust bin
Simple to store
Maneuvers with ease
The cord is retractable
Cons
It is quite loud while running
Product Specifications:
| | |
| --- | --- |
| Brand | Bissell |
| Color | Teal and purple |
| Warranty | 4 years |
| Cord Length | 27 feet |
| Power Rating | 8 amps |
| Dust Cup Capacity | 1 liter |
| HEPA Filter | No |
Click to watch the detailed demonstration of this small vacuum cleaner.
8. MOOSOO M Cordless 4 In 1 Small Vacuum Cleaner
(Best for Hardwood Floors)
This Moosoo M Cordless 4 in 1 Small Vacuum Cleaner will be an excellent deal for those who have hard floors in their house. It features up to 20-28 minutes battery runtime that allows you to clean up the entire house without worrying about losing suction.
It delivers 100-watt suction power to tackle dust and dirt in a couple of minutes. This product will prevent particles and allergens from re-entering the air because of the combination of the HEPA filtration system and high-productive Cyclone.
This device can remove 99.99% of microscopic dust to return you purified air. Especially, the HEPA filter is removable and washable. You can convert it into a handheld vacuum cleaner for convenient use.
It is powered by a 2200mAh capacity battery that means you can bring it anywhere you want, and this battery will recharge fully in 5.5 hours.
Key Features:
Can capture and trap 99.99% of dust and particles
Its runtime is 20-28 minutes
Delivers 100-watt suction power
High-efficient Cyclone combines HEPA system
Pros
Lightweight
The swivel head is easy to maneuver
Affordable price
Simple to clean
The extension tube is adjustable
Cons
I will not recommend it for high-pile carpets
Product Specifications:
| | |
| --- | --- |
| Brand | Moosoo M |
| Color | Dark red and blue |
| Warranty | 12 months |
| Battery Type | Lithium-Ion battery |
| Power Rating | Not specified |
| Dust Cup Capacity | 1.3 liters |
| HEPA Filter | Yes |
Let's see this video to explore more about this useful device.
9. Eureka NEC222 HyperClean Cordless Small Vacuum Cleaner
(Best for Stairs)
Lightweight and cordless should be 2 priority standards that you have to look for when finding a small vacuum cleaner to tidy up stairs. Fortunately, these elements appear in this Eureka NEC222 HyperClean Cordless Small Vacuum Cleaner.
This device is powered by advanced motor technology to create 220W remarkable suction power that enables you to clean car and high-pile carpets. You will enjoy cleaning your house in continuous 30 minutes in a normal setting and quickly switch to Maximum mode with one button.
It is equipped with LED headlights to help you find debris in the dark, and cleaning under furniture will no longer be a hard task. You can assemble it like a breeze, and it is ready to complete its mission in a minute.
You will have 2 options to empty the dust cup that are to twist the dust cap off and dispose of trash or press the button to remove it. The rubber wheel will support you in increasing the fluency on rugs or carpets and reducing noise.
Key Features:
Simply release the wand by your foot
Quickly start the motor with one press
The filter will remove 99% of particles in the air
Features 220W suction power
Pros
Operates productively on all floors
Quite quiet while running
The filter is washable to reduce the cost of maintenance
Can work well in lack-of-light condition
Able to transform into a handheld vacuum
Cons
There is no wall-mount docking station
Product Specifications:
| | |
| --- | --- |
| Brand | Eureka |
| Color | Blue |
| Warranty | 2 years |
| Battery Type | Lithium-ion battery |
| Power Rating | 2 amps |
| Dust Cup Capacity | 0.6 liters |
| HEPA Filter | No |
10. Dyson Ball Multi-Floor Small Vacuum Cleaner
(Best for Multiple Surfaces)
The best way to save your budget is to purchase a small vacuum cleaner that can perform efficiently on multiple surfaces. You don't need to go far away to find it since this Dyson Ball Multi-Floor Vacuum Cleaner is a wonderful gift I give you.
This product is designed with a self-adjusting cleaning head to access hard-to-reach places and avoid awkward movements. It will not lose suction when across hard floors and carpets. You can release the hose and wand smoothly with one action that assists you in cleaning the above-floor.
It is equipped with whole-machine filtration; therefore, it is safe for asthma people and allergies. Because of the hygienic dust bin, you can simply press the button to eliminate dust from it. All accessories can be stored onboard to avoid missing things.
Key Features:
Designed with Ball technology for easy maneuverability
The wand can reach high places
Comes with a 5-year warranty
Has radical root cyclone technology
Pros
Sturdy construction
Flexible in picking up messes in corners
Fast to clean and dispose of trash
Simple to changes accessories
Lightweight
Cons
It is a little bit pricey
Product Specifications:
| | |
| --- | --- |
| Brand | Dyson |
| Color | Iron/Yellow |
| Warranty | 5 years |
| Cord Length | 31 feet |
| Power Rating | 12 amps |
| Dust Cup Capacity | 0.57 gallons |
| HEPA Filter | Yes |
Let's listen to the professional comparing 4 versions of Dyson Ball to have a clear view.
11. Shark ZS362 Apex DuoClean Small Vacuum Cleaner
(Best Corded)
The corded vacuum cleaners will be a reasonable choice for those who worry about losing suction power while cleaning process. This Shark ZS362 Apex DuoClean will be a good investment. This product can work well on various surfaces to bring your house a polished look.
The "DuoClean" word means a dual brush roll to enhance cleaning ability on carpets and hard floors. The hair will never get stuck in the brush since it can be self-cleaning. You will not need to use any muscle when cleaning the above-floor, thanks to its handheld vacuum cleaner.
Coming with essential components and designed with swivel steering will help you deal with the trash in tight spaces, corners, and around obstacles. The LED headlight is helpful to find hidden debris in the dark.
Key Features:
Self-cleaning to avoid getting stuck hair
DuaClean technology
Designed with LED lights
2-in-1 vacuum cleaner
Pros
Easy to use
Delivers powerful suction
The cord is enough to clean up the thorough house
It is well-accessorized
Convenient to move
Cons
I wish the dust container could be bigger
Product Specifications:
| | |
| --- | --- |
| Brand | Shark |
| Color | Forest Mist Blue |
| Warranty | 5 years |
| Cord Length | 30 feet |
| Power Rating | 5 amps |
| Dust Cup Capacity | 0.76 quarts |
| HEPA Filter | No |
Please check this in-depth video on You before you decide to buy it for your home.
12. Black+Decker HHVK515JP07 Dustbuster Small Vacuum Cleaner
(Best for Cars)
A handheld vacuum cleaner is a perfect choice for refresh your cars because of its compact and cordless design. This Black+Decker is one of my favorite vacuum cleaners I want to introduce to you.
Besides cars, this product is also an optimal choice for pick dirt, hair, and debris on carpets, furniture from high-traffic areas. Its construction allows you to bring it to clean anywhere you want effortlessly. The suction power is stronger than the HNV115 cleaner, and you can maximize the suction with one push of a button.
This product comes with a motorized pet brush called anti-tangle rubber bristles to remove tough pet hair and an extra-long crevice accessory to access difficult-to-reach places. Its longer runtime encourages you to clean the larger space.
It is equipped with a filter and pre-filter that are removable and washable to reduce maintenance costs. You can add power to its battery through a jack plug and easily check the battery status with the indicator.
Key Features:
Comes with essential attachments
Boosts suction power by pushing the button
XL dust bin capacity for fewer emptying
The motorized pet brush is anti-tangle
Pros
There are 2 suction settings for you to choose from
Easy to check battery status
It can stand on its own since the bottom is quite large.
Simple to use
Can deal with stubborn pet hair
Cons
The charge is a cord without including a charging base
Product Specifications:
| | |
| --- | --- |
| Brand | Black+Decker |
| Color | Gray |
| Warranty | 2 years |
| Battery Type | Lithium-ion battery |
| Power Rating | Not specified |
| Dust Cup Capacity | 0.75 liters |
| HEPA Filter | No |
What an amazing vacuum cleaner! Check this video to know why I say so.
13. Kenmore Intuition BU4022 Bagged Small Vacuum Cleaner
(Best for Allergies)
This Kenmore Intuition BU4022 is an exact product that allergies are looking for. It is equipped with an Allergen Seal System that can capture and trap 99.97 percent of allergens and particles. Besides, the premium HEPA filtration provides you the best cleaning results.
This device is a bagged vacuum cleaner that enables you not to touch the dust, and the bag is self-sealing to reduce the risk of dirt that can re-enter the air when cleaning as well as keep your living space fresh.
Because of lift-up technology, you can bring it to clean above-floor and stairs effortlessly. The exclusive dual-wall design will help you keep air to maintain the suction power despite the lay bag. You will know when to replace the dust bag thanks to the bag fill indicator.
Key Features:
Includes significant attachments
Designed with swivel steering and LED headlights
Transits floors with hassle-free
Uses power flow technology
Equipped with HEPA filtration and Allergen Seal System
Comes with Pet Handi-Mate tool for remove pet stains
Pros
Quick to maneuver
No messy when disposing of dirt and dust
Easy to transport on stairs
Possible to clean above-floor
Simple to check bag dust status
Cons
You have to collect the cord by yourself after using
Product Specifications:
| | |
| --- | --- |
| Brand | Kenmore |
| Color | Green and red |
| Warranty | 5 years |
| Cord Length | 30 feet |
| Power Rating | 10 amps |
| Dust Cup Capacity | 3.1 liters |
| HEPA Filter | Yes |
I am sure you are excited to discover how this product performs. Let's watch this video right now.
14. Bissell 2746A Iconpet Pro Cordless Small Vacuum Cleaner
(Best Stick)
Upright vacuum cleaners, handhelds, or canisters cannot please you; let's consider this Bissell 2746A Iconpet Pro Stick vacuum cleaner. This product is constructed with an efficient-performance digital motor that can spin up to 420 miles/hour to deliver remarkable suction power.
Its brush roll is patented tangle-free and spins up to 3200 RPM to eliminate hair-wrap risk. This device is powered by 25.2V lithium-ion battery featuring 3 cleaning settings, and you can freely choose the one on demand.
The clean-side technology and mess-free dust cup will help you control dust and easily get rid of it after cleaning. It comes with some components to support you in converting it into a high-reach or handheld vacuum to clean the entire house.
Key Features:
Designed with LED headlights
Can recharge with wall mount and charging station
Equipped with smart seal allergen system
Just takes you 4 hours to charge it fully
Pros
Easy to attach accessories
The storage rack is convenient to store
Simple to reach high places and tight corners
Incredible maneuverability
Has a strong suction
Cons
The battery isn't removable
You cannot replace the battery when it is out of work
Product Specifications:
| | |
| --- | --- |
| Brand | Bissell |
| Color | Titanium and black with copper harbor and pearl white accents |
| Warranty | 2 years |
| Battery Type | 25.2 Lithium-ion battery |
| Power Rating | Not specified |
| Dust Cup Capacity | Not specified |
| HEPA Filter | No |
Please check this video to know more about its raw performance and multi-floor performance.
15. Shark XL RV101AE IQ Self-Empty Small Vacuum Cleaner
(Best Robotic)
This Shark Xl RV1001AE IQ will be the most expected robotic vacuum cleaners on my list. You can forget about vacuuming dust on your own since this device allows you to schedule the entire-home cleaning or each particular room and area by download the Shark app to your phone.
Moreover, you can also control it by your voice with Google Assistant or Amazon Alexa. You will set up a cleaning zone and map your house to indicate which place it can access. Its operating principle is row-by-row cleaning and moves to different rooms to cover your home.
This device is equipped with a self-emptying base that can hold dust and debris for up to 30 days, and it can deal with any size of messes on various surfaces to bring the optimal results. The brush roll is also self-cleaning to avoid getting hair stuck and leave no messes.
Key Features:
Offers you a self-emptying dust cup
The brush roll is self-cleaning
Controls it through app and voice
Row-by-row cleaning
Recharges automatically
Pros
Convenient to use
Perfect gift for busy people
Can pick up trash under furniture
Allows you to choose the zone need to be cleaned
Can hold dirt and dust for up to 30 days
Cons
Its price might be a barrier for you to own it
Product Specifications:
| | |
| --- | --- |
| Brand | Shark |
| Color | Black |
| Warranty | 1 year |
| Battery Type | Lithium-ion battery |
| Power Rating | 1.8 amps |
| Dust Cup Capacity | Not specified |
| HEPA Filter | No |
Watch this video to get knowledge about how it works.
Buyer's Guide – How to Choose a Small Vacuum Cleaner?
When you have a small space, you need to adapt everything to the tiny flat you live in. This means that you will look for small appliances that can work well, at least as good as the bigger ones.
So, some people think that they will not get the same big motors or the same suction power as their full-size siblings when it comes to compact vacuum cleaners.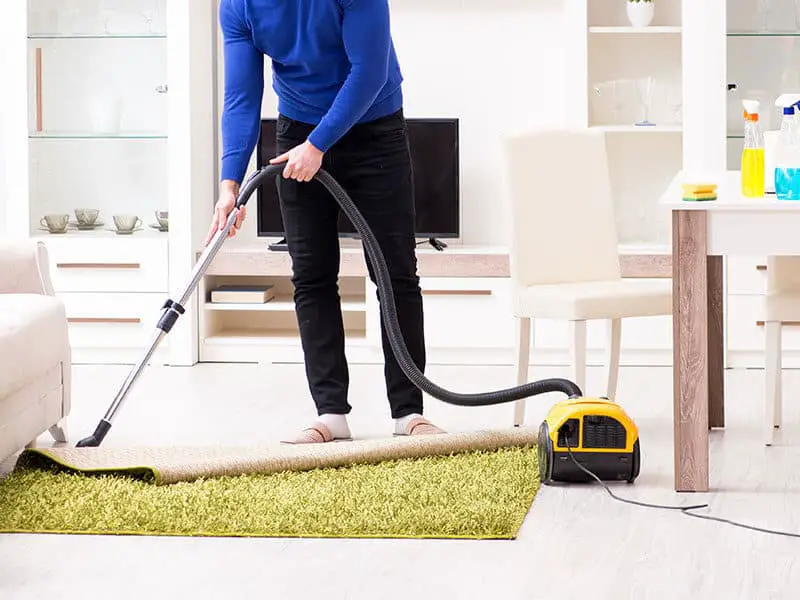 But these people should know that they have all the chances to find a decent and compact-sized model that can provide the same amount of cleaning in a tiny space as good as a big vacuum. And the biggest advantage is that they are easy to carry and store away in the closet, shoebox, or in any corner of the house.
So far, so good, but the only problem is how and where to find the best model. This is where my article comes by and helps you out.
For you to navigate the world of small-sized vacuums, here is a buyer's guide that shows what features to look at, what you should pay attention to and the principles from where you should start when purchasing this type of vacuum.
Ok, so which is the first thing to look at when you decide to buy a small-sized vacuum cleaner?
Size Matters
The first thing that comes to your mind when looking for this kind of product is surely the size, right? Your will is to have a vacuum cleaner that you can be easily stored away.
At the same time, you need a powerful vacuum to clean any kind of mess in the apartment and fit any corner. So, you want something that is not too small, so you would need to empty the container more than you want, but with enough power, so it can do the messy job.
In a small apartment, the best vacuums are those which are not too bulky. So if you live in a very small flat, you are surely looking for a compact stick and canister vacuums, which are now so popular.
For an easier maneuver, look for a vacuum cleaner that is handheld. This way, you will be able to tuck it in any corner of the house after every usage. When it comes to handheld vacuum cleaners, these are good enough in case of on-the-spot or for very quick cleaning.
For instance, if you have some remaining crumbs on the table, you just pick the vacuum and clean all the mess. Of course, these little machines are not good for deep cleanings, like a thick carpet. So you might also need a bigger vacuum somewhere in the house.
What Will You be Vacuuming?
You might find this question a little bit rhetorical, right? But it is not, and I will explain it to you. Of course, you are cleaning the flat. But what types of floors do you clean? Are you going to clean bare floors, or mostly carpets?
Even though you have only carpets in your home, you need to consider what types of materials they are made of.
You may find this video very helpful in vacuuming the carpet:
For instance, the thick plush carpets need a special type of vacuum head. They are so thick that the vacuum cleaner should be strong enough to pick up all the dirt from its surface.
And when it comes to a mixture of surfaces in your home, I would recommend you to look for a little vacuum machine that has written on its characteristics that can perform great on a mix of floors and surfaces.
Another important aspect to consider is WHAT kind of dirt you are going to vacuum. Try to think about this: are you dealing with pet hair? Or your hair? Do you have little children who tend to throw their food on the floor and the liquids they are drinking?
You must consider these aspects, as not all vacuum cleaners are doing a good job on all types of dirt. Some can't even clean the liquid mess, so pay attention to this aspect.
Corded Model or a Cordless Vacuum Cleaner?
When people are looking for a good cleaning session, the cordless part will help them a lot. Think about it: you don't have any wires to impede you, nor do you need to change the plugs whenever you move from a room to another.
Going cordless with your vacuum cleaner will help you in mobility and maneuverability and leave the vacuum cleaner in any room of the house.
Of course, there are disadvantages, such as a limited time of running. As much as people would like for a battery to have the same power as a corded unit, well, this can't be possible. So you might have unlimited power if choosing a cordless vacuum cleaner.
Now, let's say that in the end, you choose a corded unit. If so, you should make sure if the wire is enough length to allow you to clean the entire room without changing the plugs exactly in the middle of the session.
So you read about both of the corded and cordless types of vacuum cleaners. Now you have to weigh them both and see which of them meets your personal needs, preferences, and storage options.
Looking for a Motorized Brush?
Small vacuum cleaners also come with great attachments to help you clean the tiny spaces. One of these attachments is the motorized brush.
Maybe you haven't heard about this type of feature, but the motorized brush helps a lot in picking up the dirt from the floor. This means that the brush comes with a separate motor that will spin the brush with greater force than the motor of the vacuum would do.
Due to this power, the head will be able to clean the thick carpet fibers with a lot more ease. Moreover, some models of motorized brushes have some kind of accessory that helps you to do some deep cleaning on the thicker carpets.
Bag or Bagless Small Vacuum Cleaner?
The small vacuum cleaners have the same characteristics in terms of the space where all the dirt goes. So, you can choose to either buy a bag or a bagless small-sized vacuum cleaner. The bagged vacuum cleaners are simple in terms of this matter.
So they are using a removable dust bag. And once the bag is full, you can throw the bag in the garbage. If the bag is disposable, you won't have to deal with allergies anymore.
However, you will need to replace the bag every time, so it might get costly at some point. In my opinion, it pays off all the dust you don't need to breathe anymore.
On the other hand, when it comes to bagless vacuums, they come with this waste container, so people can empty them every time that it gets full. Because in this case, you are not throwing away the bags, this type of vacuum cleaner is considered to be more eco-friendly.
However, in comparison with the bagless one, this type of small vacuum needs a better filtration system in order to clean all the dust from the vacuum.
I would recommend you to look for filters that are washable; this way, you won't need to replace the filters every couple of months.
Filtration
The point of having a vacuum cleaner is to get rid of the dust and dirt. You don't want all this mess to be sucked into the vacuum machine, right? Neither do you want for the dust to go back into the air when you have finished cleaning? So in order to prevent dirt and dust from escaping into the air, you should invest in some filters that will filtrate the dirt in the best way.
The most popular filters are the HEPA ones, which are proven to filter 99,97% of all the particles, even the very small ones, having 0.3 microns. This information is very important, especially for the ones who have lots of allergies.
It doesn't matter which filter you will use; it's important to make sure that they are reusable and also very easy to clean. You might consider this topic really important, as nobody would like to replace the filter each month and spend lots of money on this.
Attachments
The accessories are very important when it comes to cleaning to house. These tools will add versatility to the vacuum cleaner and can adapt to multiple areas and surfaces that need to be cleaned.
Since you are sure you want to invest in a small-sized vacuum cleaner, you want this tiny machine to come with enough attachments that can help you in cleaning. As more attachments they vacuum comes with, as most of the purchase they will make.
Look for attachments that will help you with cleaning the high ceiling, the curtains, or the upholstery. For instance, you can look for a rotating brush, some extension wands, also for special brushes for different kinds of surfaces.
Price
Last but not least, let's talk about the prices. You might be surprised, but if the vacuum cleaners are small, it doesn't mean they are cheap. So you can expect that some big brands, with very quality products, to have high prices or higher than you expected.
The first thing to do is to measure and check all your needs, your expectations, and space you need to clean.
It's true that high-end brands will have the best technology and the newest features on the market, so they will cost more. The cleaning process will be easier and also the storage part.
While it would be perfect for a small vacuum cleaner to have all the bells and whistles, you should be aware of what you need and what you can afford. Relate your needs to the expectations and the budget, and this way, you will find the best vacuum cleaner for you.
FAQs
After reading all my reviews, you probably have some existed questions. Let's check this part to find pleasure answers. I hope this section will help you a lot.
My Top Pick
I cannot live without a small vacuum cleaner anymore, and my top choice is Dyson Cyclone V10 Absolute Cordless Small Vacuum Cleaner. It is so easy to grab and convert it into the handheld vacuum cleaner; it helps me deal with my every day's pet's hair, I even use it to clean the table after each meal. I find this machine so helpful, I even cannot express the pleasure I have to use such a smart vacuum.
All in all, I would recommend anyone to have one small vacuum cleaner. But please, make sure that the model you are choosing will meet your expectations and your needs.
If you had a nice experience with a small vacuum cleaner or you have a brand that really fulfilled your desire, let me know in the comments below. And if you find all this information helpful to you and your friends, press the share button and spread the word!