8+ Homemade Copper Cleaners – The Best Solutions 2024
Homemade copper cleaners will help remove all dirt or tarnish on your copper items such as pipes, sinks, pots, pans, and gutters and restore them as gorgeous as their originals.
As you know, cookware, plumbing, or other items made of copper are prone to form black or greenish-blue surfaces when they are exposed to oxygen or water over time.
However, how can you reduce their exposure to air and water when they are necessary for your daily life? The optimal method is to remove tarnish from them.
Apart from commercial copper cleaners, you can make DIY solutions with all-natural ingredients yet effective, safe, and more affordable.
In this post, I will provide many bright ideas and tips to help you restore your copper.
Let's go exploring!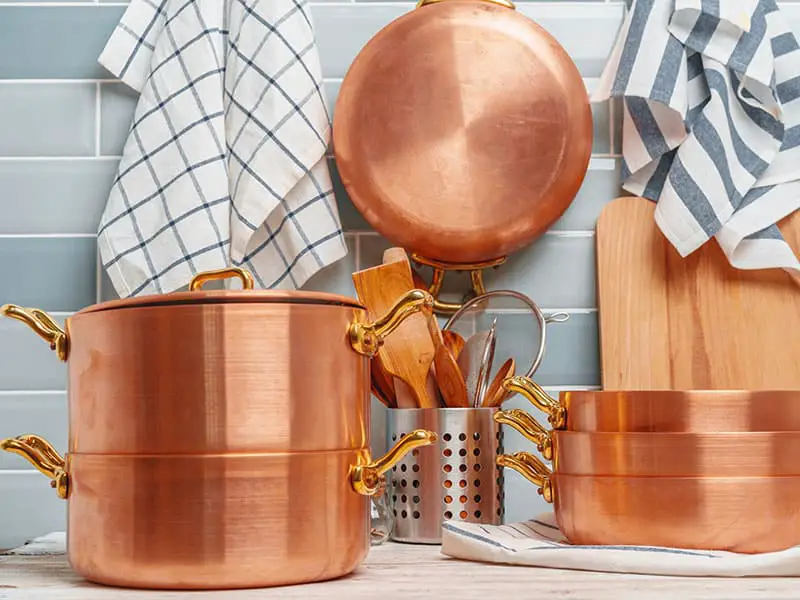 Why Should You Use Homemade Cleaners?
Making homemade copper cleaners offers numerous advantages for your health, wallet, and environment.
Homemade cleaning products are safe for your health. DIY cleaners are made of all-natural ingredients that don't affect your family's health, while commercial detergents contain harsh chemicals, non-biodegradable preservatives, and other toxins-common reasons for asthma attacks, skin allergies,…
They will save your budget in the long run. With ingredients always available in your kitchen like vinegar, baking soda, salt, alcohol,… you can make a homemade multi-purpose cleaner instead of spending a lot of money on different cleaning products for different objects.
Making cleaners from natural ingredients means that you contribute to protecting our environment. Because whenever you use harsh chemicals or wash down the drains, they will be hazardous for the environment and marine life.
Top 9 Best Homemade Copper Cleaners
Copper is one of the most popular materials used to produce pots, pans, and more. Copper is an excellent heat conductor, long-lasting and corrosion-resistant. Thus, almost all kitchens have at least a copper pan or pot.
However, the more frequently you use them, the more quickly they turn to tarnish. So, it would help if you had some effective ideas to keep your pots always clean. Here I have some suggestions:
1. White Vinegar
Vinegar is an acetic acid liquid, so that it will be an excellent solution. Vinegar helps to remove stubborn stains on your copper surfaces. It's also powerful enough to kill bacteria. Vinegar can work well on copper pots, pans, sinks, jewelry, or other surfaces.
Although types of vinegar are varied, white distilled vinegar is mostly recommended. The acidity level of white vinegar is accessible, it doesn't have a coloring agent, and it won't leave any stains on your surfaces compared to other types.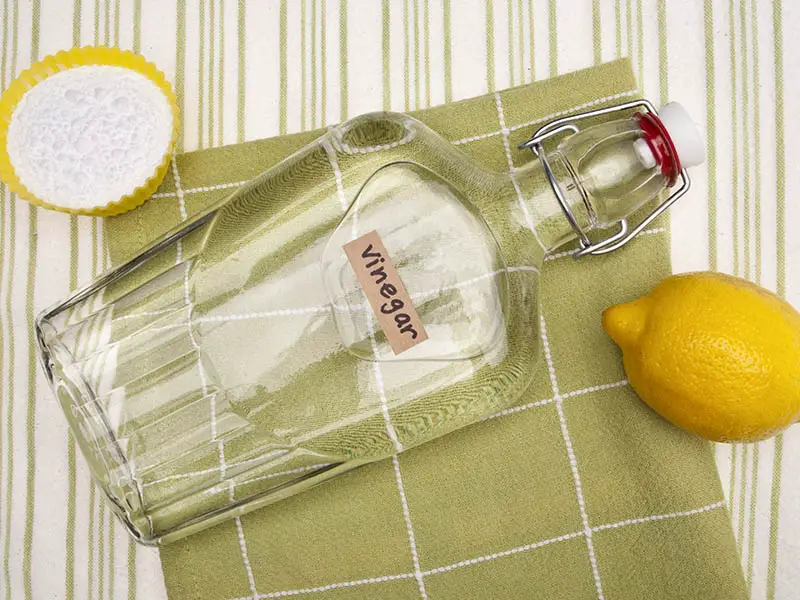 For this method, white vinegar will slightly remove greases, while salt will scrub directly on the surfaces to remove all stubborn stains. You need a bucket (you can use your sink instead), household vinegar, and salt. Now, let's begin cleaning.
Ingredients:
Instruction:
Step 1: Place all your copper into the bucket or a sink, then sprinkle a little table salt on there.
Step 2: Get your white vinegar and pour it into the container. Make sure vinegar covers every copper piece. Now the copper you want to clean is submerged under the vinegar and starts the reaction.
Step 3: You can close the cover of the bucket and shake it a little bit. If you put them in the sink, use a rag or soft sponge and give them a gentle scrub. Let the solution sit for 20 minutes and take them out, and dry them off.
Let's follow this step-by-step guide to make your coppers shine.
2. Vinegar And Flour
Adding flour to the vinegar recipe will effectively remove oily residues and grime on your copper pots or sink.
Ingredients:
Instruction:
Step 1: Mix ¼ cup of salt, ¼ cup of flour, and vinegar into a bowl
If you don't have a measuring cup, you can mix this recipe with 2 tablespoons salt, 2 tablespoons flour, and 2 tablespoons of vinegar.
You should pour vinegar slowly to check whether the paste is too thin.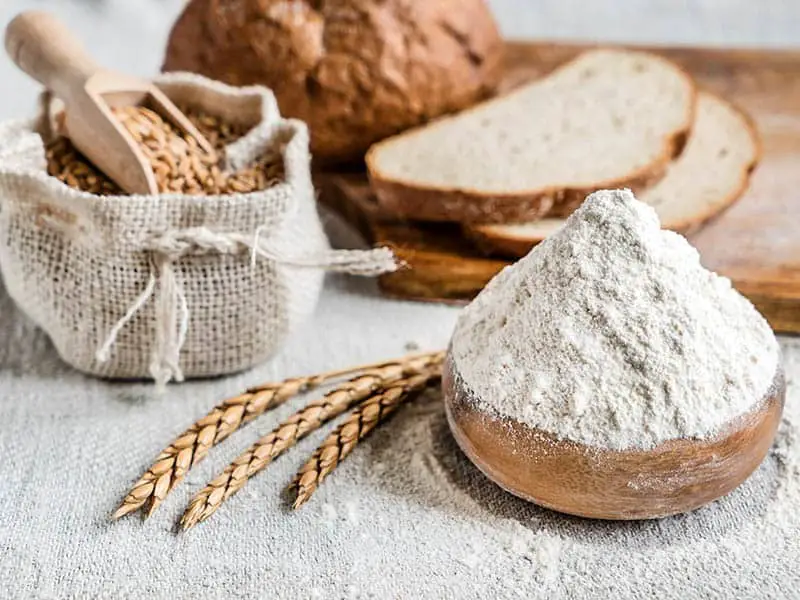 Step 2: Use the sponge or rag to rub the paste onto the copper and sit for 1-2 hours.
Step 3: Rinse off the paste, dry, and buff the surfaces with a clean, soft cloth.
3. Baking Soda
Baking soda (1) can help remove extra-tough spots, especially in the bottoms of the copper cookware.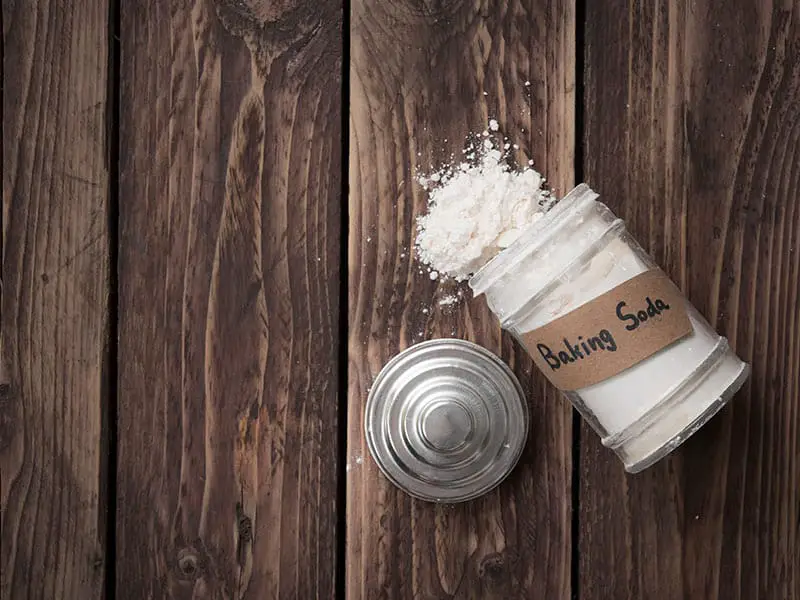 Ingredients:
Instruction:
Step 1: Sprinkle baking soda directly onto the area that needs to be cleaned.
Step 2: Dip the cloth into warm water and lightly buff the surface. Don't put too much pressure on the copper; that may scratch it.
4. Baking Soda And Vinegar Paste
Vinegar and baking soda will work together to shine your copper, thanks to the acetic acid and sodium bicarbonate combination. Also, baking soda scrubs remove the tarnish quickly without scratching.
If there's no vinegar available, you can use lemon juice instead. The citric acid in lemon also works well on copper surfaces.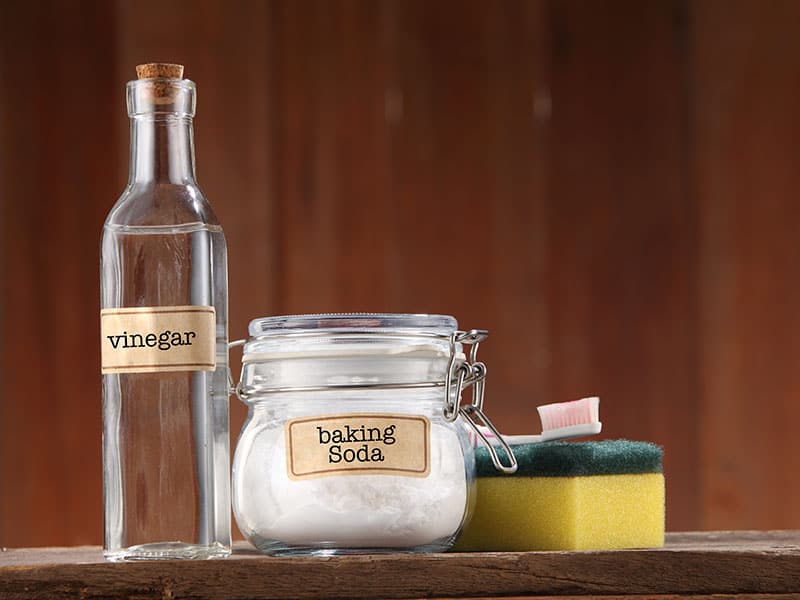 Ingredients:
Instruction:
Step 1: Create a cleaning paste by mixing baking soda and vinegar into a bowl.
Step 2: Rub the mixture into the copper with a toothbrush, or use your hands. Let the paste sit for at least a half-hour.
Step 3: Rinse off and buff the surface with a soft dry cloth. Now, your copper object is as shiny as its original.
For more effective cleaning results, you need to pay attention to these things:
If your copper is badly tarnished, it's better if you repeat the above steps until all tarnish is removed.
You should wear gloves when cleaning the metal because the oils from your hands may tarnish the polished area.
You should not use this recipe on lacquered copper because this metal wouldn't be tarnished anyway.
5. Remove Tough Stains With Lemon Juice And Salt
In case you don't have vinegar in hand, you can use lemon juice to replace it. The acidity found in the lemon will provide the same result. This method is made of all edible ingredients. Therefore, it is safe and can remove tough stains on copper cookware or other surfaces.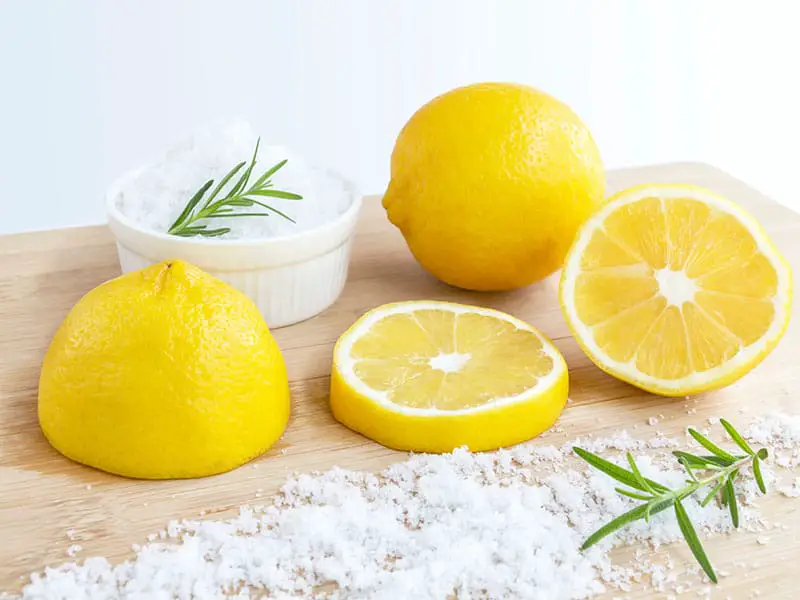 Ingredients:
Instruction:
Step 1: Add salt to the bowl, then squeeze the juice of the lemon into the salt with a ratio of 75:25. Stir gently until the salt dissolves. By doing that, the salt won't scratch your copper.
Step 2: Dip a soft sponge or cloth to rub the mixture onto the surface to remove stains.
Step 3: After eliminating all the spots, rinse the copper under tap water and let it dry.
You can substitute baking soda for salt by following the same steps I've mentioned.
Here is an easy and quick method to remove tough stains.
6. Cream Of Tartar
A cream of tartar-Potassium bitartrate, an acid salt (2), has acidic and mildly abrasive qualities. Cream of tartar, which is widely used in cooking, is also a helpful solution for lowering the pH of the liquid, cleaning, and removing stains.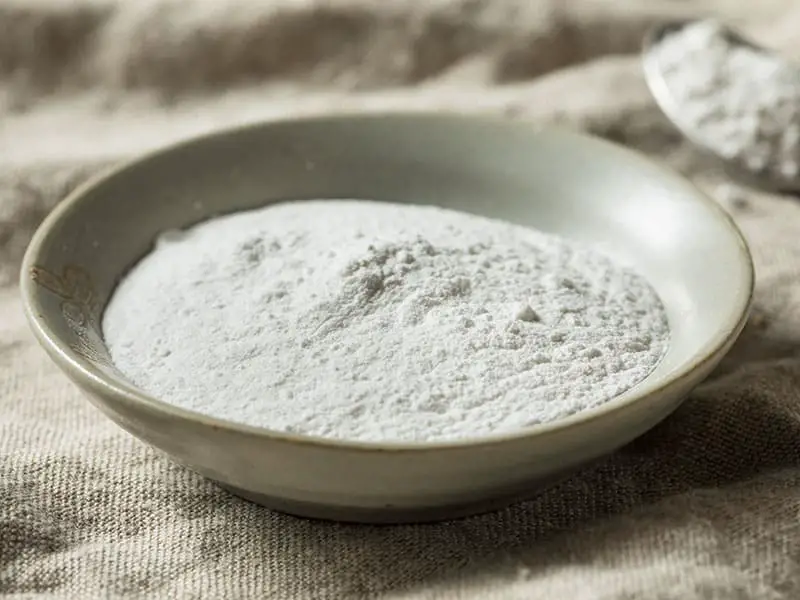 Cream Of Tartar And Lemon Juice/Vinegar
You can mix lemon juice with cream of tartar to make a paste-like cleaning agent. This recipe is moderately aggressive and works well on eliminating stubborn and tough stains. However, it's still an abrasive substance; pay special attention to avoid scratching your copper.
Ingredients:
Cream of tartar
Lemon juice
Instruction:
Step 1: Make a paste from 1 tablespoon lemon juice and 2 tablespoons cream of tartar. Ensure your paste is thin enough to easily cover the surface but still thick enough to cling to your copper.
Step 2: Apply the cleaner to your copper objects with a soft cloth and wipe over your copper.
You can substitute lemon juice for vinegar. Both of them are acidic liquids and bring you the same results.
Salt, Baking Soda And Cream Of Tartar
Another way to clean copper with cream of tartar is by combining it with salt and baking soda. They act as a great scrub powder and remove all tarnish or grease.
Ingredients:
Cream of tartar
Baking soda
Salt
Instruction:
Step 1: Mix 2 tbsps cream of tartar, 2 ½ cup baking soda with 1 ½ cup table salt in a jar or any container that has a lid
Step 2: Pour about two tablespoons of the solution onto the copper items, scrub them using a damp scrubber until all grease is removed.
Step 3: Rinse off with water and dry.
7. Boiling
There are many ways to remove tarnish from copper, as I've mentioned. And if you are not interested in commercial cleaning products or the above recipes. This method may be the best choice for you.
Salt, Vinegar, And Water
You simply use heat and three simple ingredients to tackle all stubborn stains on the copper. The high temperature, together with natural detergents, will remove greenish or stains.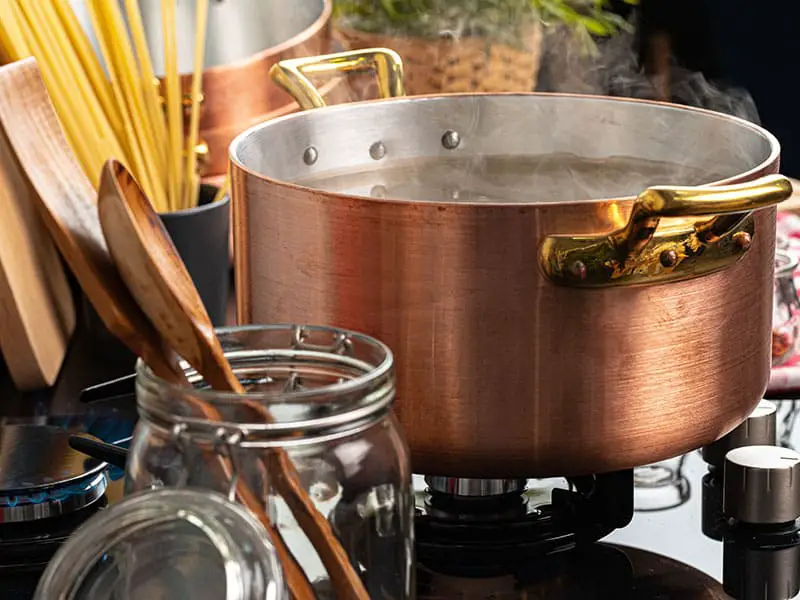 Ingredients:
Instruction:
Step 1: Put 1 tablespoon salt, 1 cup vinegar, and 3-4 cups water into a large pot ( which is large enough to fit your copper) and boil it.
Step 2: Add the copper item to the pot and let it boil until you see tarnish start to come off the item.
Step 3: Take the copper out of the pot. Ensure your item is cooled down before touching it.
If there's still some residue on the surface, you will need to scrub whenever you take the item out of the pot, and a little elbow grease is necessary for a shiny copper.
Step 4: Rinse with water and use a soft cloth to dry it.
Cream Of Tartar/Water/Vinegar (Lemon Juice)
Another way is to use a high temperature for cleaning copper pots or pans. If you have the cream of tartar on your hands, you can use it to substitute for table salt.
Ingredients:
Cream of tartar
Vinegar (lemon juice is also acceptable)
Water
Instruction:
Step 1: Make a solution including 2 tbsps cream of tartar, ½ cup vinegar, and 1-quart water in a copper pot or pan that needs to be cleaned.
Step 2: Boil it for 10 minutes to remove all tarnish.
8. Ketchup
The tomatoes in your ketchup contain an acid that helps clean off tarnish, dirt, grime, etc., from your copper pots, bowls, and other copper household items. So, how to make a homemade copper cleaner from ketchup?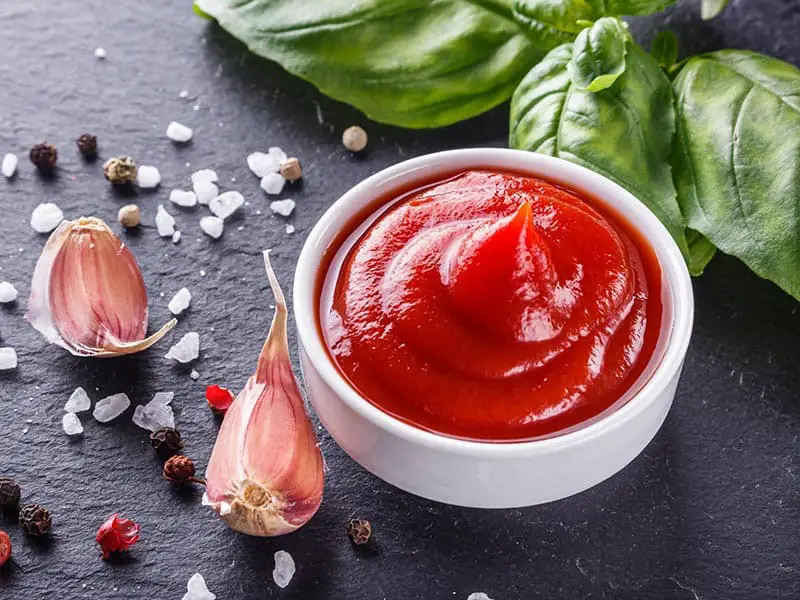 Ingredient:
Instruction:
Step 1: Copper cookware like pans, pots, or kettles is sparkly and beautiful; however, they are easily tarnished. So, be careful when using ketchup to clean it; you should let the layer of ketchup on the surface for about 10 minutes.
Step 2: Gently rub across the area with a soft sponge. You should scrub from the bottom, and don't forget the sides.
Step 3: Rinse the item under tap water and let it dry.
Cleaning now is easier than ever; just with ketchup, you can deal with tarnished coppers.
9. Tamarind Paste
Tamarind is considered an excellent cleaner as lemon. The tamarind's citric acid helps dissolve the copper tarnish layer and give luster on cookware, especially copper vessels.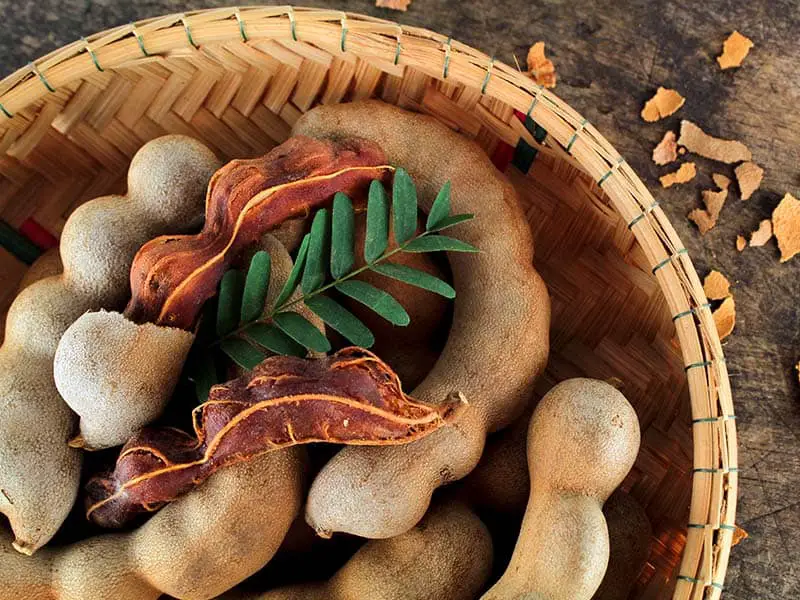 Ingredients:
Instruction:
Step 1: Discard all seeds from tamarind and then place tamarind in a bowl. Pour water into the bowl, and ensure the water completely covers all tamarind. Soak it for 20 minutes.
Step 2: Squeeze the tamarind until it forms a paste. Then strain the tamarind and apply the paste to cover the surface of the copper.
Step 3: Wait for the paste to dry for about 20 minutes. Rub the copper using a sponge.
Step 4: Rinse with water, then dry it with a soft towel.
Tamarind And Salt
Adding salt to tamarind enhances the cleaning solution for your copper pans, pots, or vessels.
Ingredients:
Instruction:
Step 1: Mix tamarind and a little bit of salt in a bowl; don't forget to take off all the tamarind seeds.
Step 2: Use your hands to apply the paste directly to the copper and gently rub it. Ensure you clean both inside and outside of the item.
Step 3: Rinse off all residue under tap water and dry it.
Just with a few minutes and tamarind, and you can restore your copper vessel shine again.
Clean Copper Plumbing Pipes
Copper pipes are easily prone to be corrosive due to the accumulation of chemicals and stains over time. Therefore, they also need regular care as well as treatment with proper homemade cleaner.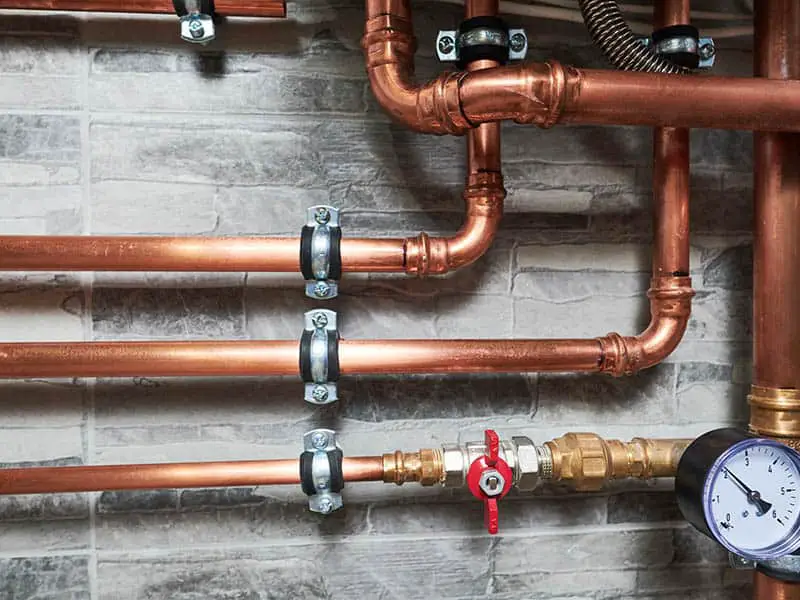 Here I have a home remedy for deep cleaning.
Ingredients:
Acetone
Soap
Water
White vinegar
Instruction:
Step 1: Use a rag to wipe the copper pipes to rub off stubborn stains
Step 2: Use a rag moisturized with acetone to continue to clean the pipes. Then rinse off with soapy water and dry your copper pipes
Step 3: Soak the pipes in white vinegar for about 15 minutes. You should take apart these copper pipes to eliminate deposits both inside and outside.
Step 4: Rinse off the pipes with water, and dry them using a towel.
FAQs
Other people frequently ask me some questions about homemade copper cleaners, And I think some of them may be your problems too. Let's check the list to find the answers if you wish.
Essential Things You Need To Know To Keep Your Copper Shiny
In addition to awesome cleaning recipes, you need to know some general rules and clever tips to last your copper lifespan and keep it always shining like a new one. Let's keep in mind these things:
You should keep your copper away from air and moisture, especially after cleaning, to prevent it from tarnishing.
The best way is to store it in a plastic bag or bag with a silica-gel pack ( if your area is in high humidity)
Copper is a soft metal, it is easily scratched, so you should not rub too hard or apply an abrasive cleaner on the surface.
For copper jewelry, make sure you take them off if exposed to chemicals like chlorine or detergents. And don't forget to wipe your jewelry regularly because skin oil can cause tarnish too.
You can protect your copper from tarnish by coating baby oil or mineral oil on its surface. Ensure you apply this oily coating right after cleaning.
However, for larger items, you should cover your copper with a non-abrasive coating such as olive oil, WD-40, or carnauba wax to prevent copper from air or moisture.
Your Copper Stuff Will Shine Again
After reading this post, I hope you can now tackle all your problems about copper cleaners and know some helpful tips to keep them always sparkling.
If you find the article helpful, let's give a thumbs up, and don't hesitate to leave your great ideas in the comment box. Share these methods with your friends to help them erase the cleaning copper concerns.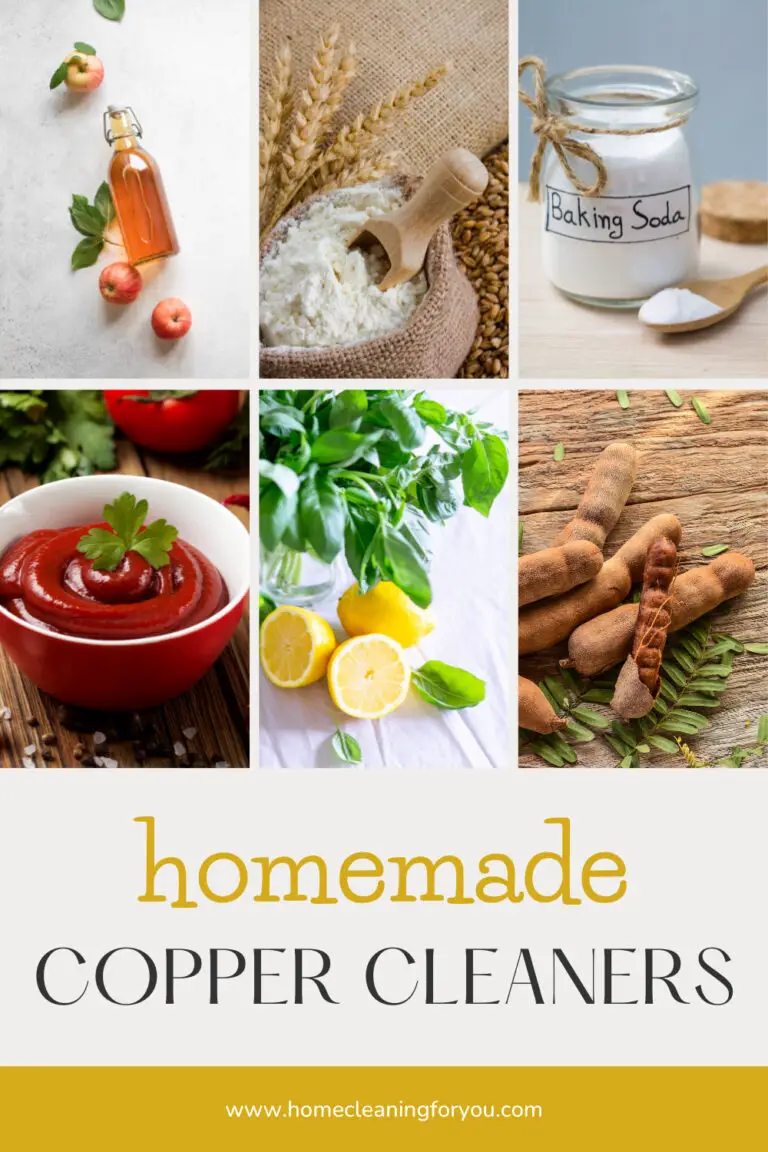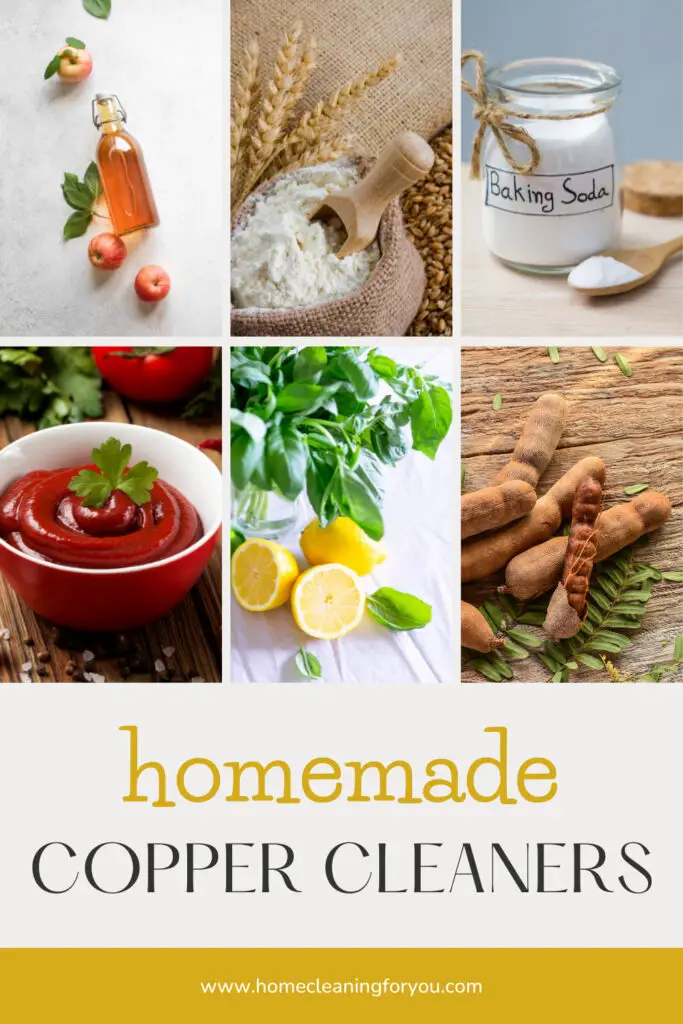 Reference:
En.wikipedia.org. 2021. Sodium bicarbonate – Wikipedia.
Potassium bitartrate. (2011). Wikipedia.