The answer to your question on how to clean an area rug is a lot simpler than you think. It is a project that you can handle quickly and effortlessly. Hiring professional rug cleaners is undoubtedly unnecessary unless dealing with highly delicate rugs (such as antique or oriental rugs).
This article will thoroughly discuss all in-depth information about the topic, including the following content:
What exactly is an area rug?
Vital equipment and material for cleaning an area rug.
Step-by-step instruction on how to clean an area rug.
Detailed investigation on cleaning area rugs with different materials.
Without further delays, let's set the ball rolling!
A Brief Look On Area Rugs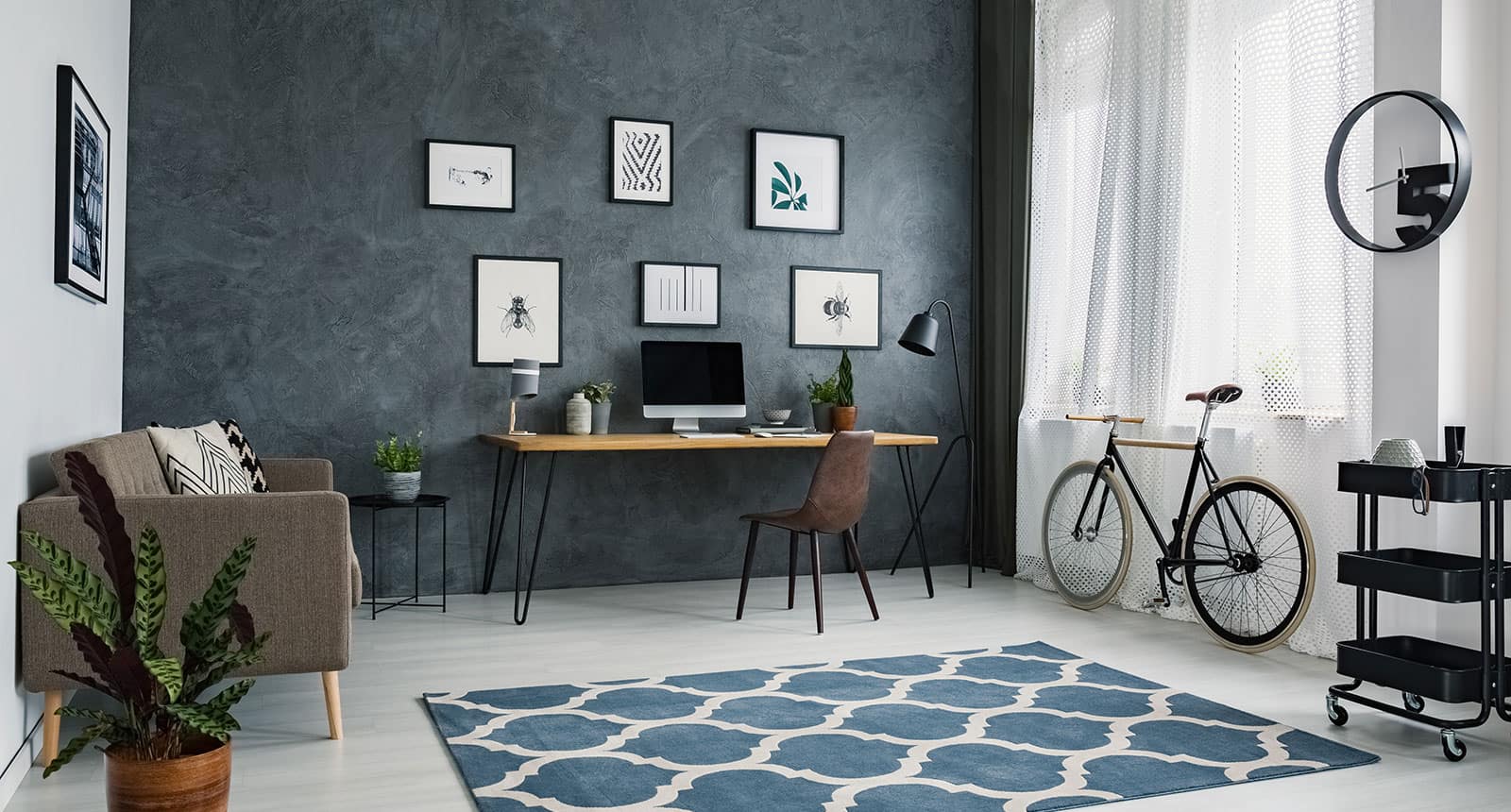 An area rug offers the best design solution for those who love the softness of carpet. In this opening section, I will explain the term "area rug" to you, together with its pros.
1. What Is An Area Rug?
Among various rug types, an area rug is straightforwardly a carpet that fits nicely in your room. Unlike wall-to-wall carpeting, which spans across your entire space, area rugs come in various sizes (5×8 inches or 8×11 inches) and shapes (from the geometric shapes of rectangular or circular to the irregular ones of cowhide or sheepskin types).
Another distinct feature of an area rug is its portability and lightweight. Picking it up and moving from one room to another is effortless. Once again, this trait furthers the differences between the area rug and its wall-to-wall counterpart, as the latter is fixed to the floor. Removing or replacing a wall-to-wall carpet is much more challenging.
2. Advantages Of Having an Area Rug
There are three most apparent advantages of having an area rug in your room. They are:
Bringing Tranquility to You Space: Area rugs possess the sound-dampening effect. It can filter and reduce noise volume. Therefore, area rugs can make your room quieter, helping you relax and recharge better. This characteristic is also great for families with downstairs neighbors.
Securing Your Floors From Damage: Floors are susceptible to pet claws and the moving of sharp, heavy objects. These factors can leave deep and unsightly scratches. Thus, covering your floors with an area rug proves to be more than just an aesthetic solution.
Warming Up Your Room: Area rugs can contain warmth and generate a cozy vibe to your space. Imagine those harsh winter months, without an efficient way to heat things up, you will have trouble dealing with the much higher heating bill.
After understanding these wonderful advantages, you will know the importance of cleaning an area rug. Apart from learning how often you should clean your area rug, this article will focus strongly on the cleaning practices themselves.
Why Is Cleaning Area Rugs Manually Preferred?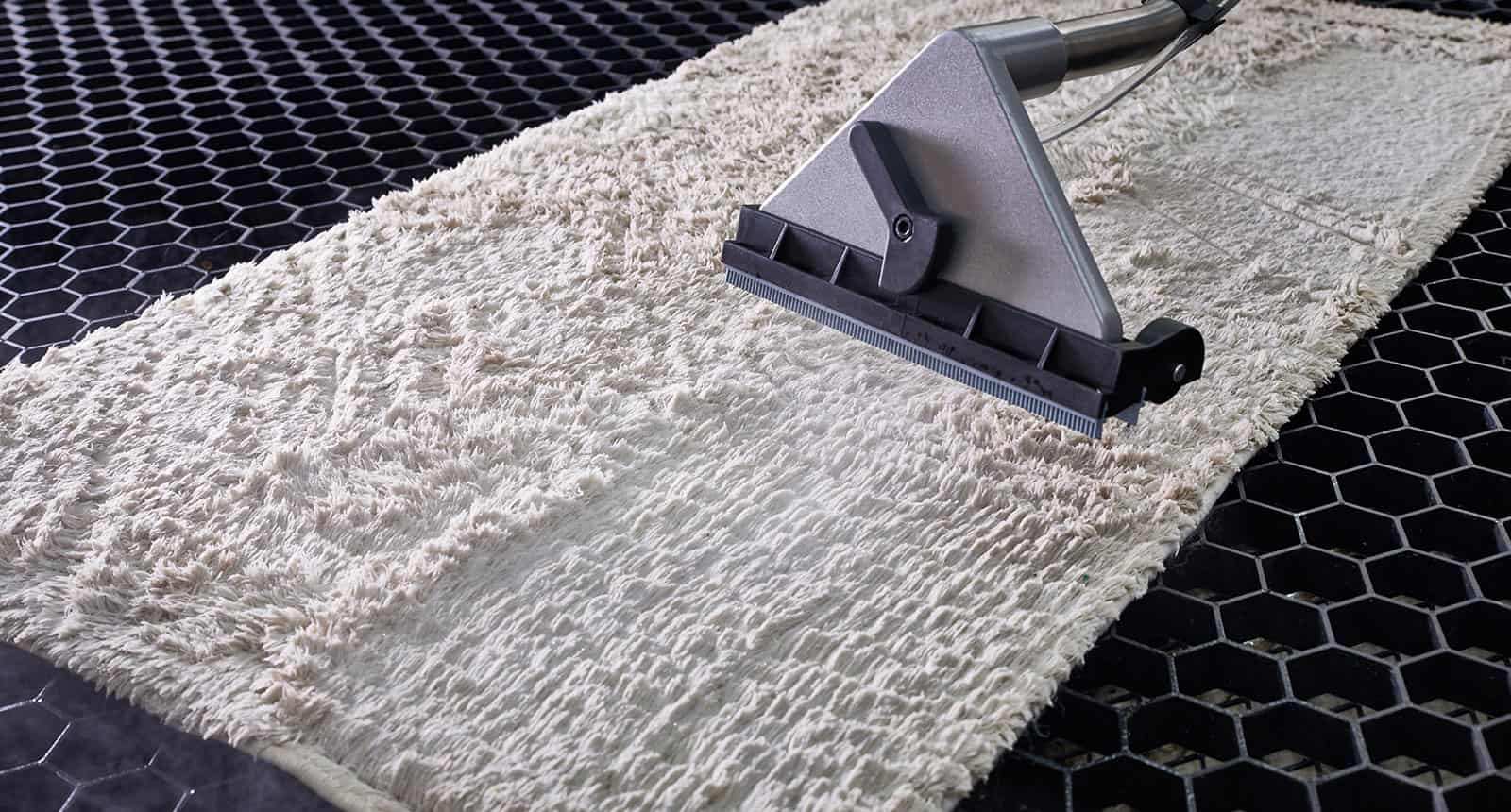 As mentioned earlier, hiring a professional to have your area rug cleaned off-site is unnecessary. Surely, you can do it if you are running short of time and having a good budget condition, as the service is very costly. However, it is eminently possible to pull off the task by yourself. Indeed, I genuinely believe it is a more effective practice.
1. Cost-Saving
The most obvious advantage is that cleaning the area rug yourself is cost-saving. As long as you are willing to put your weekend into this task, with a bit of help from friends and family, this practice shall save you a bunch of expenses.
2. Safer Option For Families With Young Children
An additional benefit you will have when self-cleaning the rug is the confidence in knowing precisely what cleaner types are being utilized on your item. Different cleaners have different strengths and can cause skin irritation and chemical sensitivity.
Therefore, this DIY practice is helpful and suitable for families with young children or with members having chemical sensitivity. After all, you would never want your loved ones to roll over a rug full of unknown cleaners, right?
Essential Tools And Materials For Cleaning An Area Rug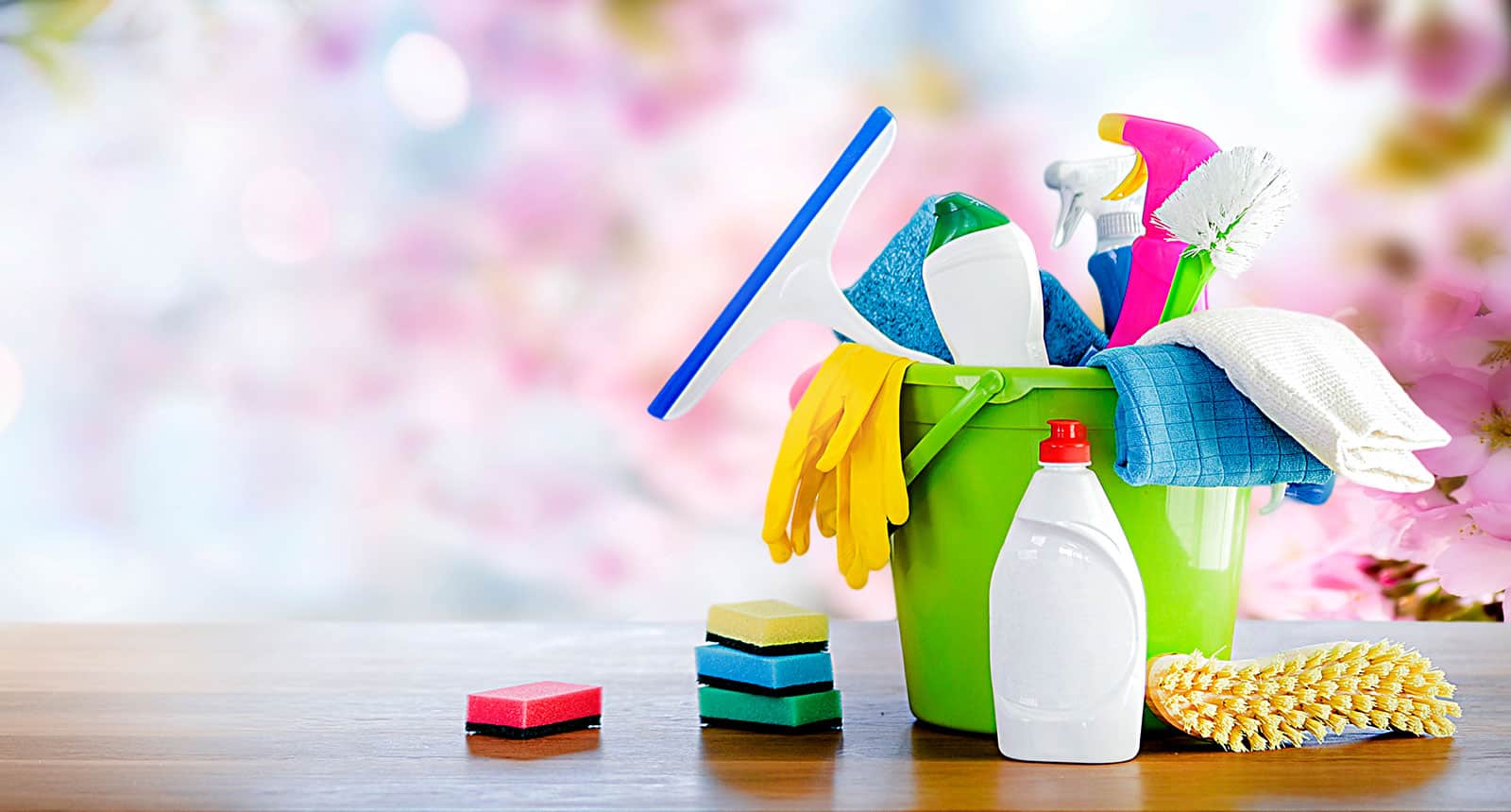 Before putting some effort into cleaning an area rug, you need to prepare a few important tools and materials in advance. Here they are:
A 5-gallon bucket.
A soft-bristled brush (or sponge).
Water
Cleaners (mild dish soap and rug shampoo).
A pair of rubber gloves.
A wet-dry vacuum.
A garden hose.
Step-by-Step Instructions On How To Clean An Area Rug
The following part shall provide you a step-by-step guide on how to clean, brighten and refresh your area rug. With the proper preparation of all essential tools and equipment, you can start the cleaning process right away.
One last note, you might want the assistance of some other people, as the area rug's size is too large for one person to handle.
Step 1: Building Your Outdoor Cleaning Footprint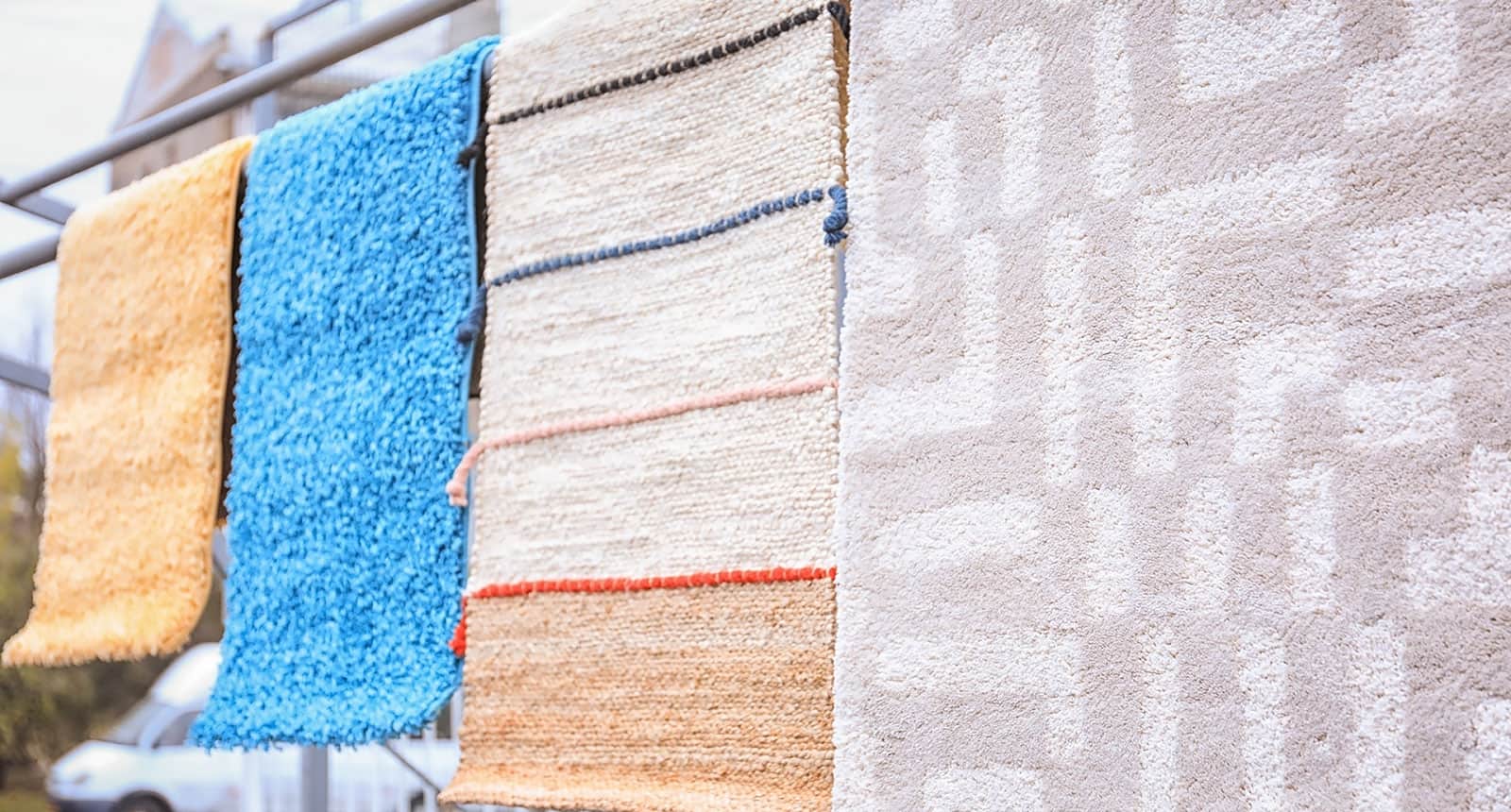 Cleaning an area rug should be conducted outdoors. Therefore, setting up an outdoor spot for the task is essential. To do that, you need to consider both the weather condition and the suitability of your chosen location.
Good weather is the prominent factor for a successful clean-up process. It is highly recommended to clean your area rug in the summer, owing to the low chance of rain and the warm temperature for drying.
The location for cleaning area rugs should have a support system to hang the item. Commonly, if you have two trees in your garden, you can stretch a thick rope between them to create the hanging system mentioned above. Benches or sturdy walls can handle the task as well.
Remember to stay away from setting up over the lawn, as the cleaning solutions may soak into the grass and deteriorate your surrounding plants.
Step 2: Vacuuming Thoroughly The Area Rug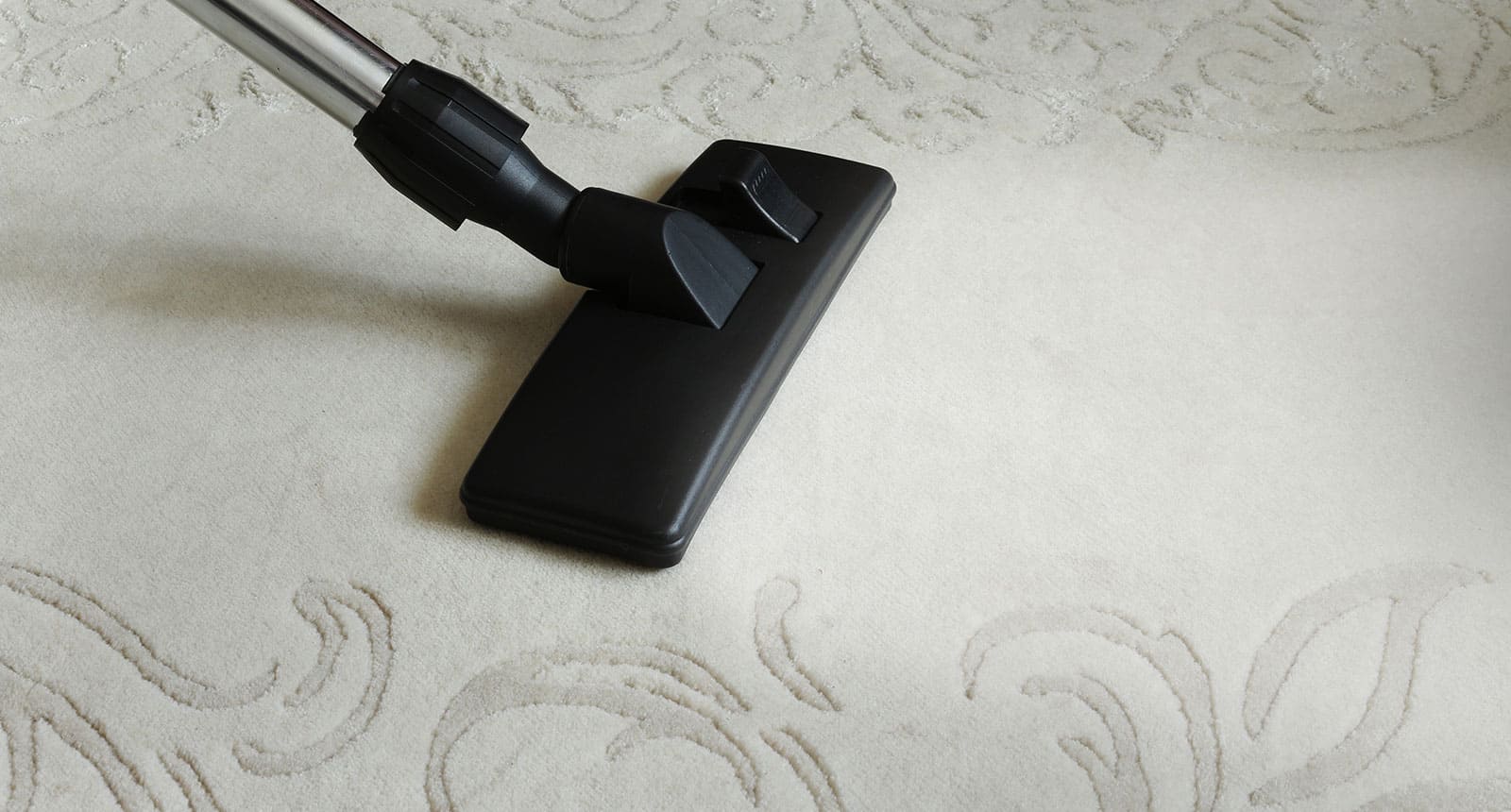 Let's begin by vacuuming both sides of your area rug to ensure every last bit of dirt and debris is removed. Equip yourself with a decent vacuum built for cleaning area rugs. If you have pets in the house, it is advised to get rid of any lingering stray hairs by using a brush that comes with the vacuum machine.
After this initial vacuuming, take the area rug to your outdoor cleaning footprint and hang it up with the right side facing you.
Check if there is still dust on your rug by using a broom handle to knock on the item. If you see some clouds of dust fly off, it means your rug is still dusty. Keep whacking until you find no more clouds.
Step 3: Getting Your Cleaning Solution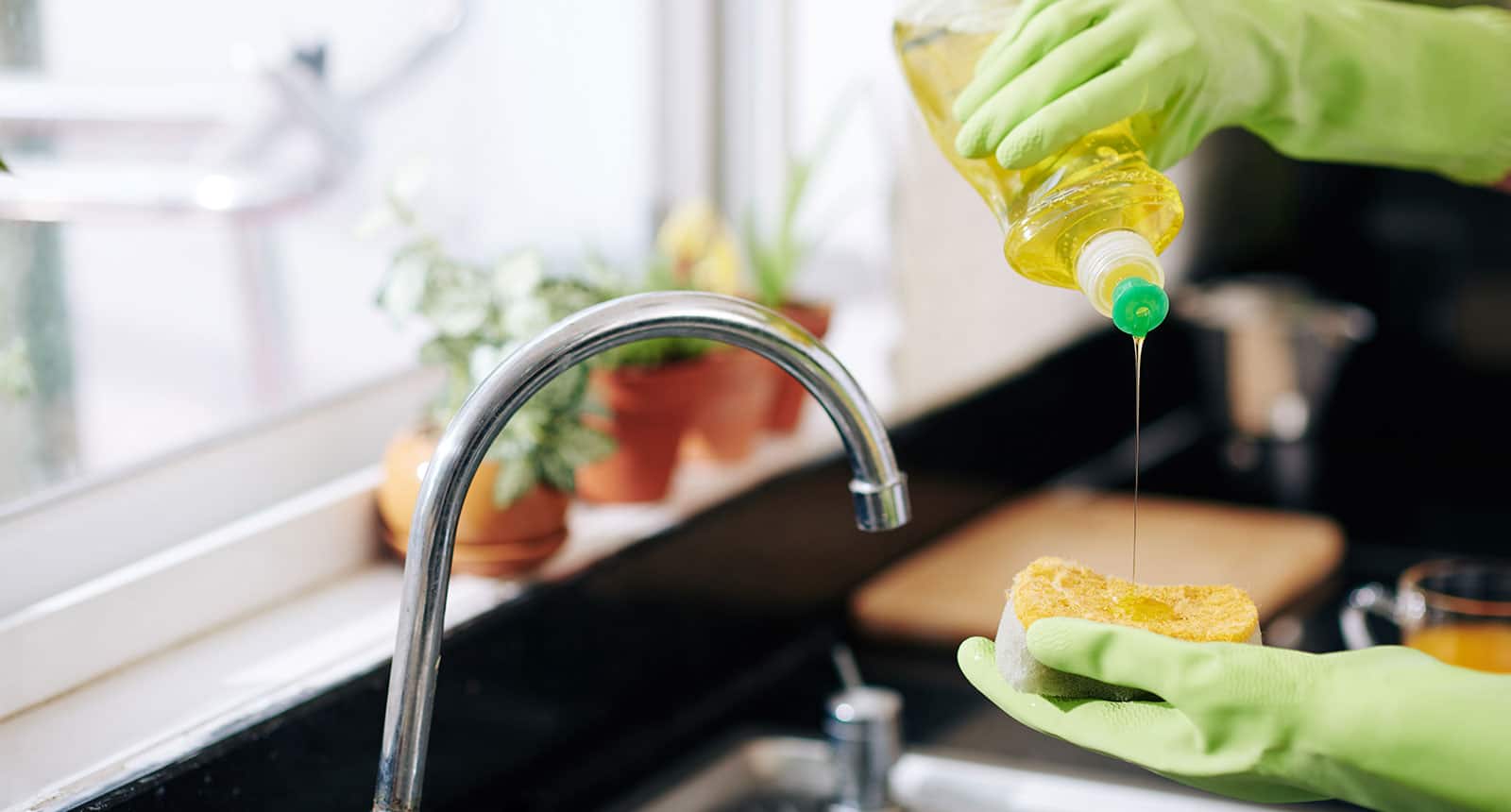 There are two options for you to use as the cleaning solution: rug shampoo and mild dish detergent.
Regarding rug shampoo, one recommendation is to purchase products from Bissell, such as the Bissell Concentrated Carpet Shampoo. However, no matter what brand you choose, always follow the mixing instructions from the manufacturers.
Mild dish detergent is also an excellent alternative choice. All you need to do is mix the solution with warm water using a bucket. One crucial remark is to stay away from using hot water, as it can cause color fading and shrink your area rug.
Step 4: Performing A Color Test
Before engaging in any scrubbing action, you need to conduct a color test to ensure the selected cleaner does not mess with your rug's color.
Simply pour a small amount of the selected cleaner on one of the rug corners to check if it is colorfast. Leave everything as it is for at least one hour. After that, rinse that spot off and check for any color bleeding or fiber damage. If there is none, it is safe to move on to the next step.
Step 5: Washing The Entire Area Rug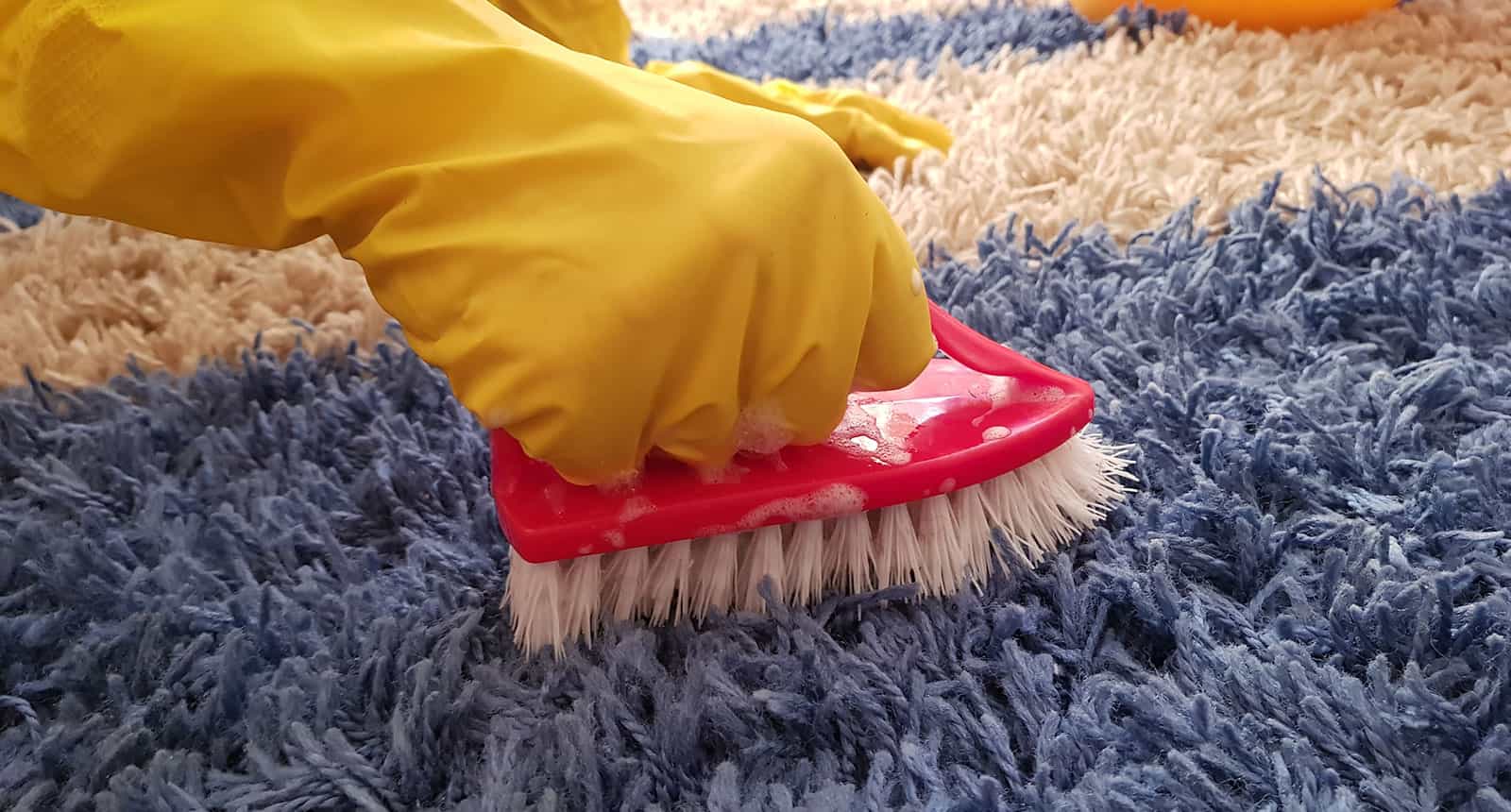 After pouring the cleaning solution onto the rug, it is time to pick up your soft-bristled brush (or sponge) and start scrubbing to create lather on the item. After that, let the cleaner sit there for about five minutes.
These five minutes are enough for the cleaner to set in and lift up all the annoying dirt on your area rug. Be patient, as any duration less than five minutes would not be optimal for the cleaning effect.
Step 6: Rinsing The Area Rug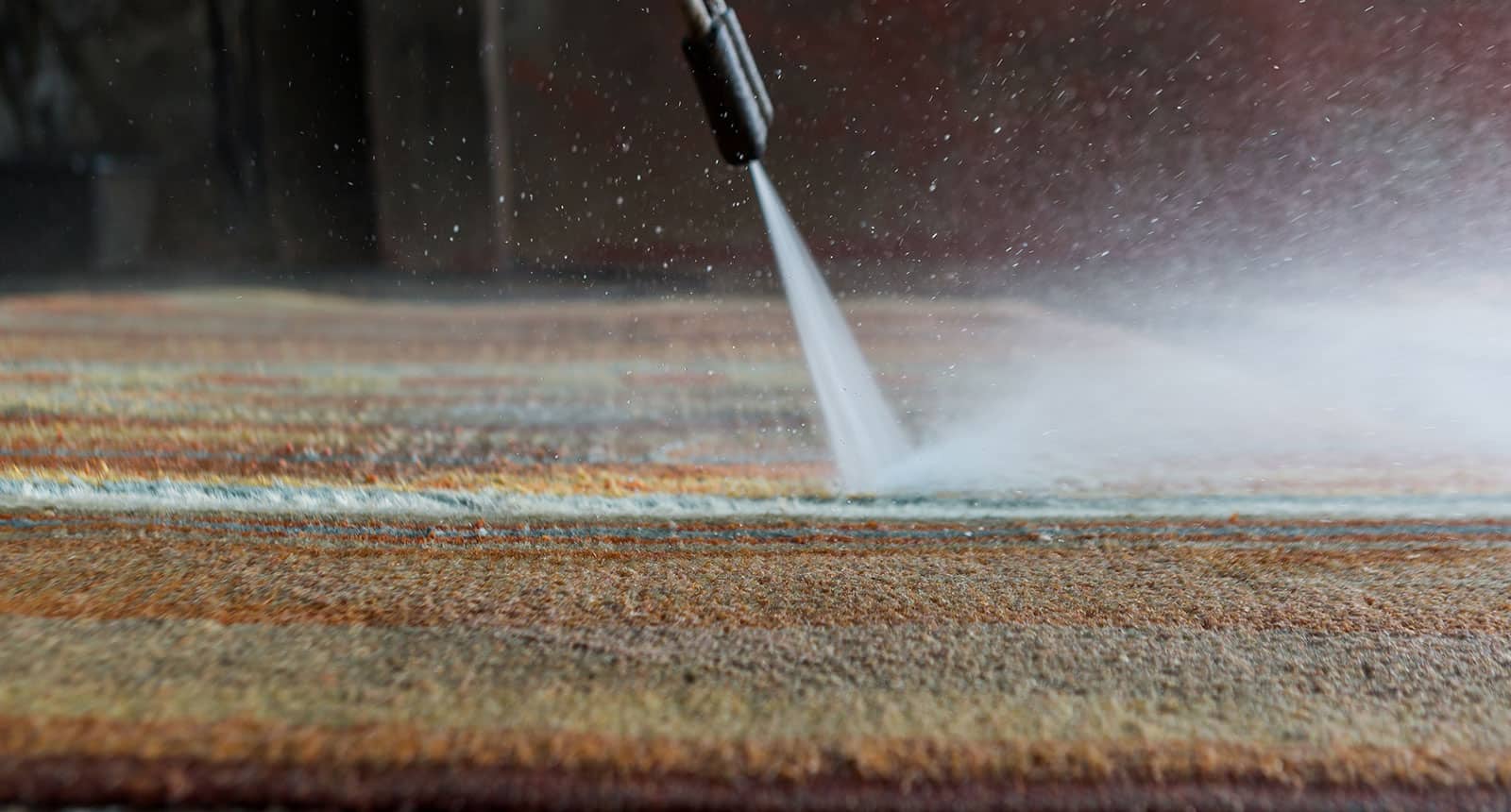 Once the five-minute duration passes, rinse the area rug with clean water from the garden hose. The ultimate purpose of this step is to remove all cleaning solutions from your carpet entirely.
Do not worry if you are putting too much water on the area rug. The more water used, the better it is for the shampoo to soak in your area rug. You can further this soak-in process by continuing to scrub the shampoo deep into the rug fiber.
Step 7: Removing Excess Water And Drying The Area Rug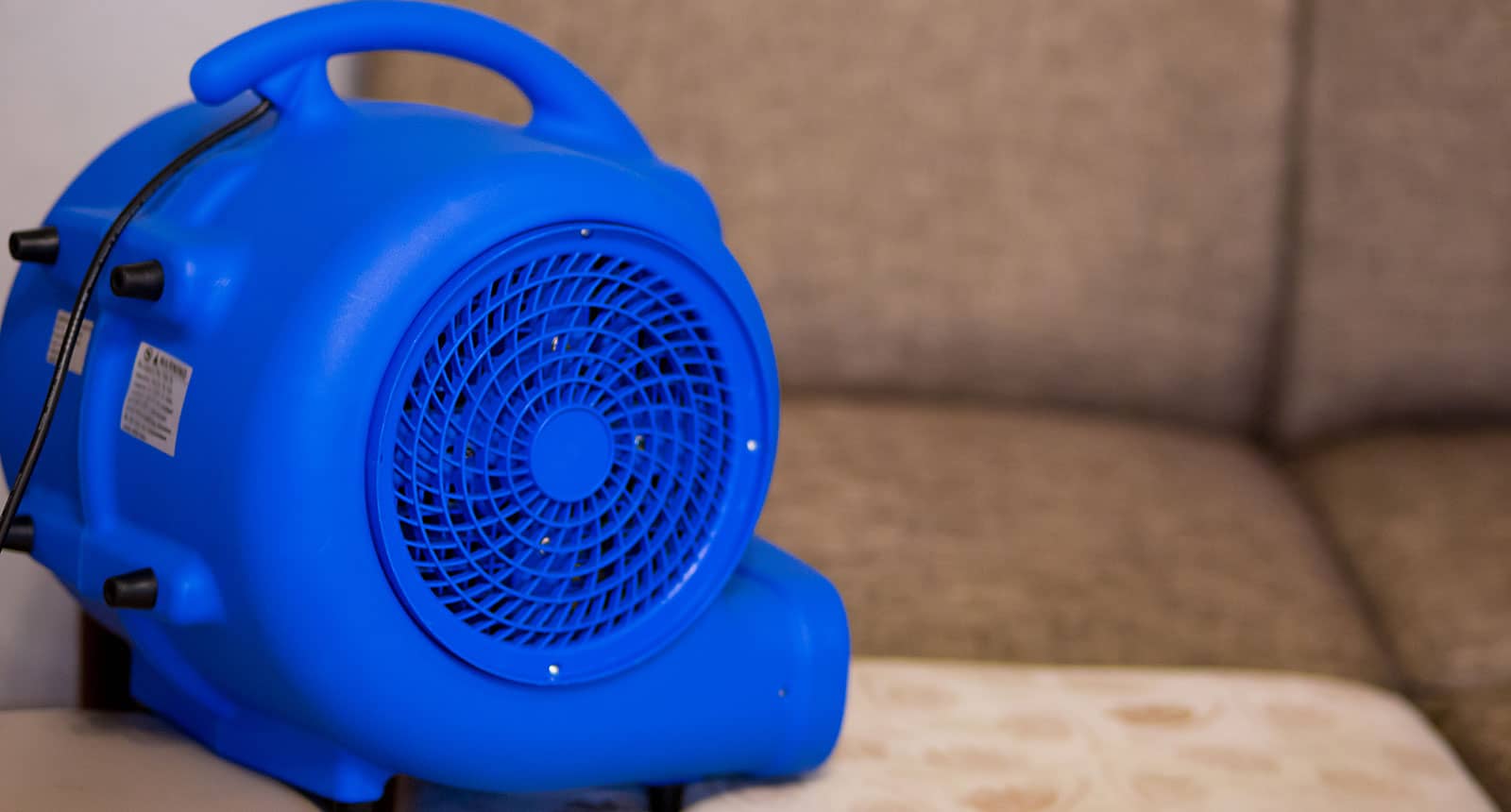 After rinsing, you will have an area rug full of water. Therefore, it is essential to remove all the excess water in order to boost up the drying process. One quick hack is to use a wet-dry vacuum or simply utilize a squeegee in the nap's direction.
Following that, you should dry your wet rug by laying the item flat on the floor. Turn on a fan to speed up this process. Then, flip the area rug over to dry the bottom side as well. Only return the rug back to the room once it is completely dry. The drying process might take longer than a day, maybe all your weekend.
Step #8: Vacuuming One Last Time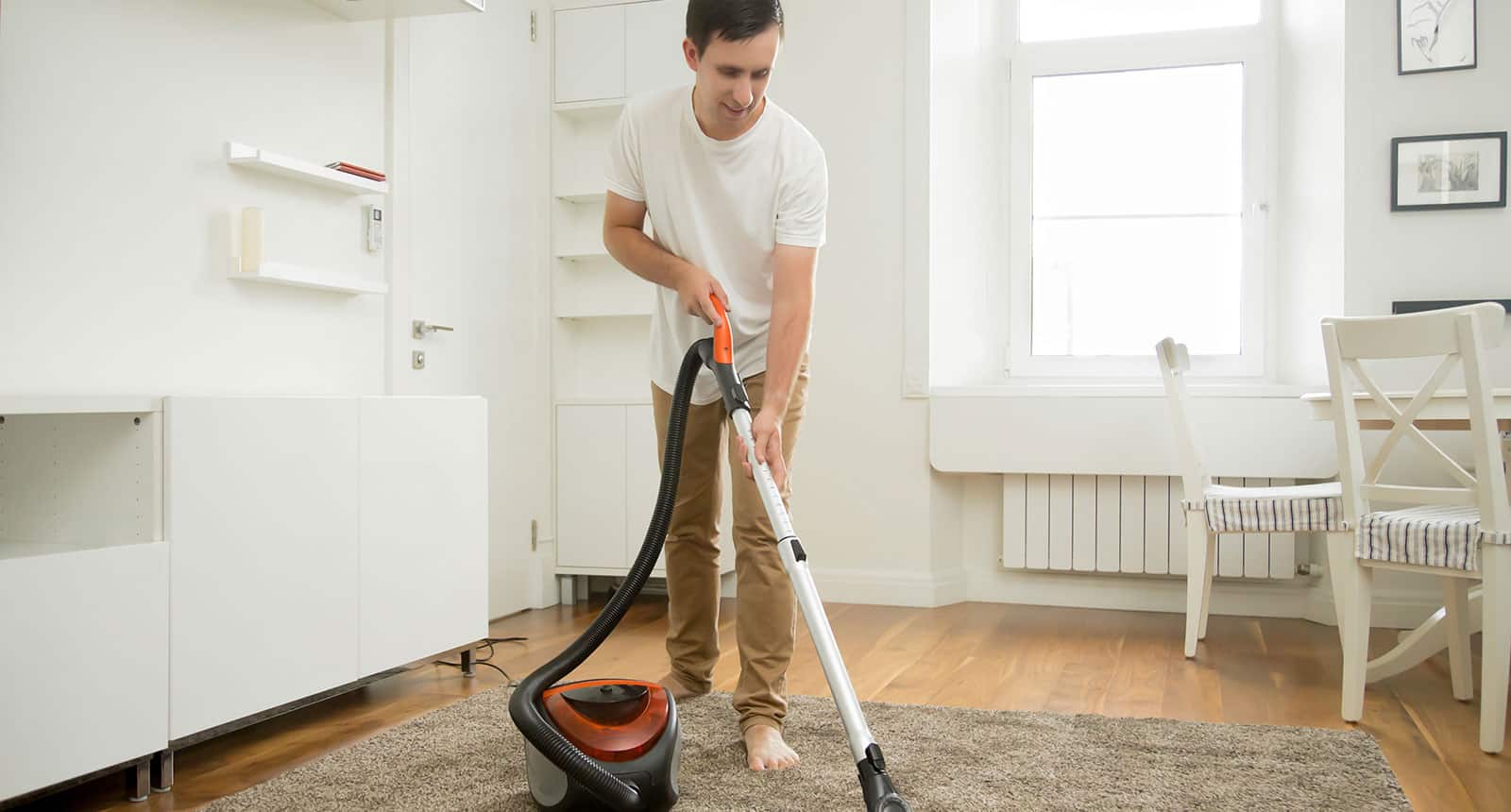 Vacuuming your area rug one last time to remove all threads and fibers that were accidentally caught during the cleaning process, restoring its proper look. You can also brush the rug using the soft-bristled brush after vacuuming.
At this moment, your area rug is freshly clean. You can freely enjoy this achievement.
If you love to hear further explanations on the overall cleaning process, feel free to check out the following video:
Tips And Tricks For Cleaning Area Rugs Made Of Different Materials
Once you understand the overall process of how to clean an area rug, it is high time to dig a little bit deeper into various materials that make up the rug. Each material requires distinct caring and cleaning practices. The following part will be your material-by-material guide on cleaning area rugs.
1. Antique or Oriental Area Rugs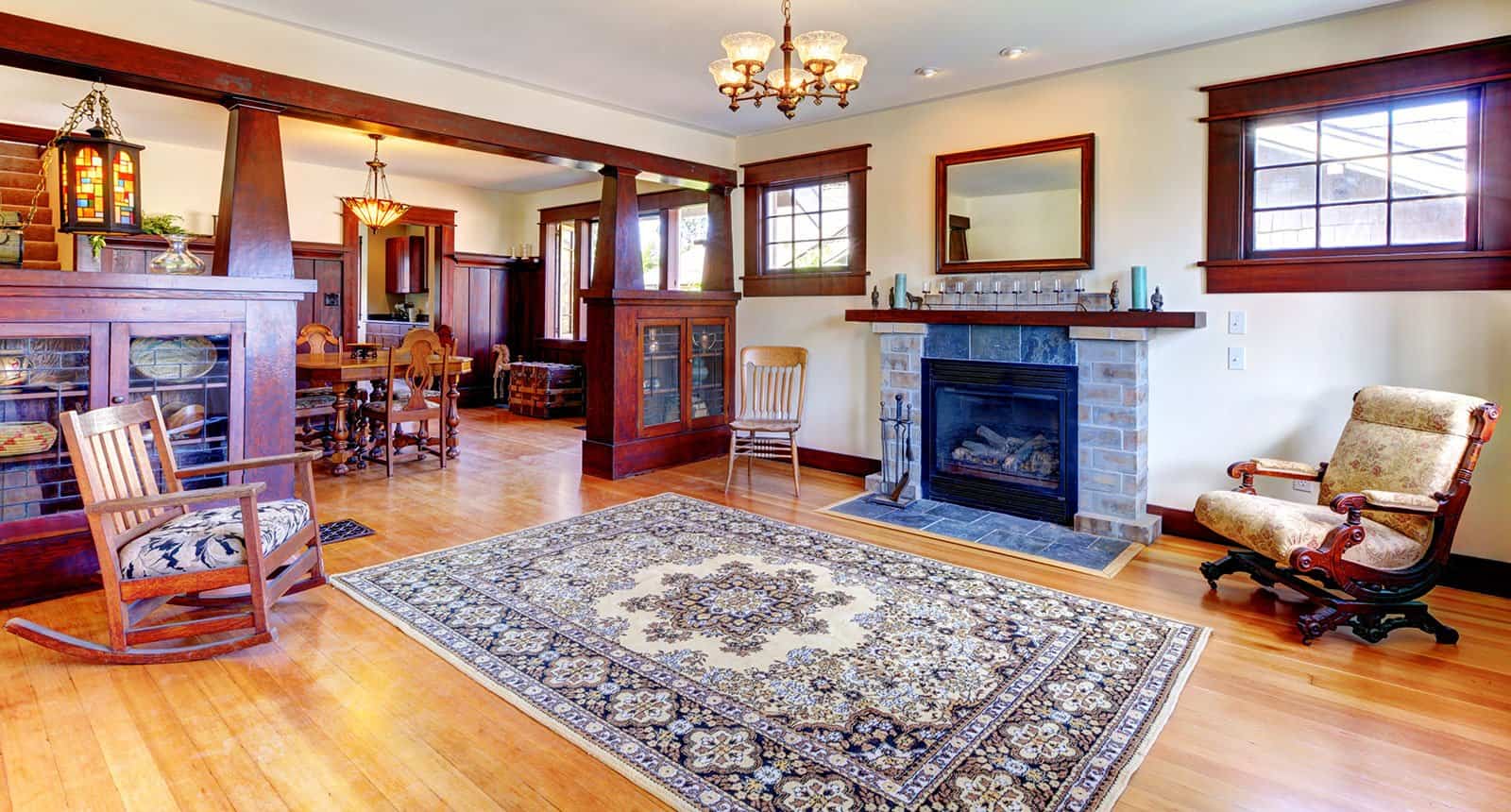 Antique or oriental area rugs are high-end products that are usually decorated in the kitchens and other high-traffic areas in the house. Therefore, cleaning them requires special care. My first suggestion for this case is to utilize professional cleaning services.
However, if you want to clean the rug yourself, here are some valuable tips. Whenever you vacuum antique rugs, always cover the vintage items with a piece of nylon screen and weigh everything down with bricks (or thick books). Always vacuum the rug over the nylon screen. Avoid vacuuming directly on the rug surface.
Another alternative way is to tie a piece of nylon mesh over your vacuum machine before you perform the action. Remember to change the mesh on a regular basis as debris accumulates.
It is a good practice to clean antique rugs annually. Additionally, rotate the area rugs to avoid direct sunlight on one spot for too long, which could cause color fading, wear and tear.
One last note is to consult your sellers. These items are expensive. Hence the sellers will always have tailored care tips for the specific rug's fiber content that they are selling.
2. Hand-Woven or Braided Area Rugs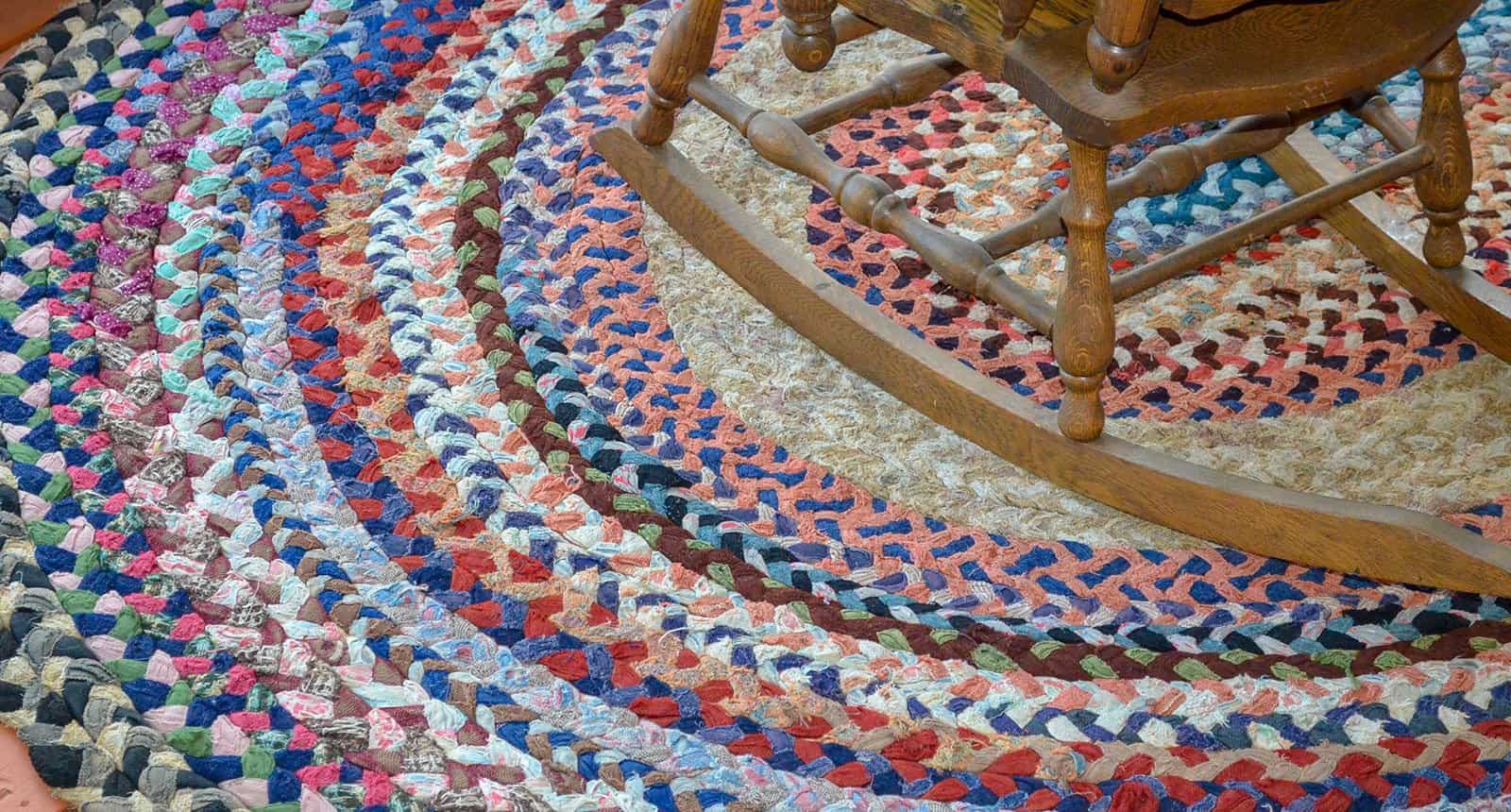 For hand-woven or braided area rugs, the first thing you need to do is checking if the rugs are washable. Once you are sure that they are, put them in a mesh laundry bag and wash them thoroughly in cool water.
If you are dealing with sizable braided rugs, it is better to place them on a concrete or vinyl floor with a blanket underneath them. Pour commercial cleaning solutions over the rug surface and rub gently using a sponge. After that, rinsing and vacuuming the whole thing before letting it dry on the floor.
3. Sisal, Grass, Coir, and Rush Area Rugs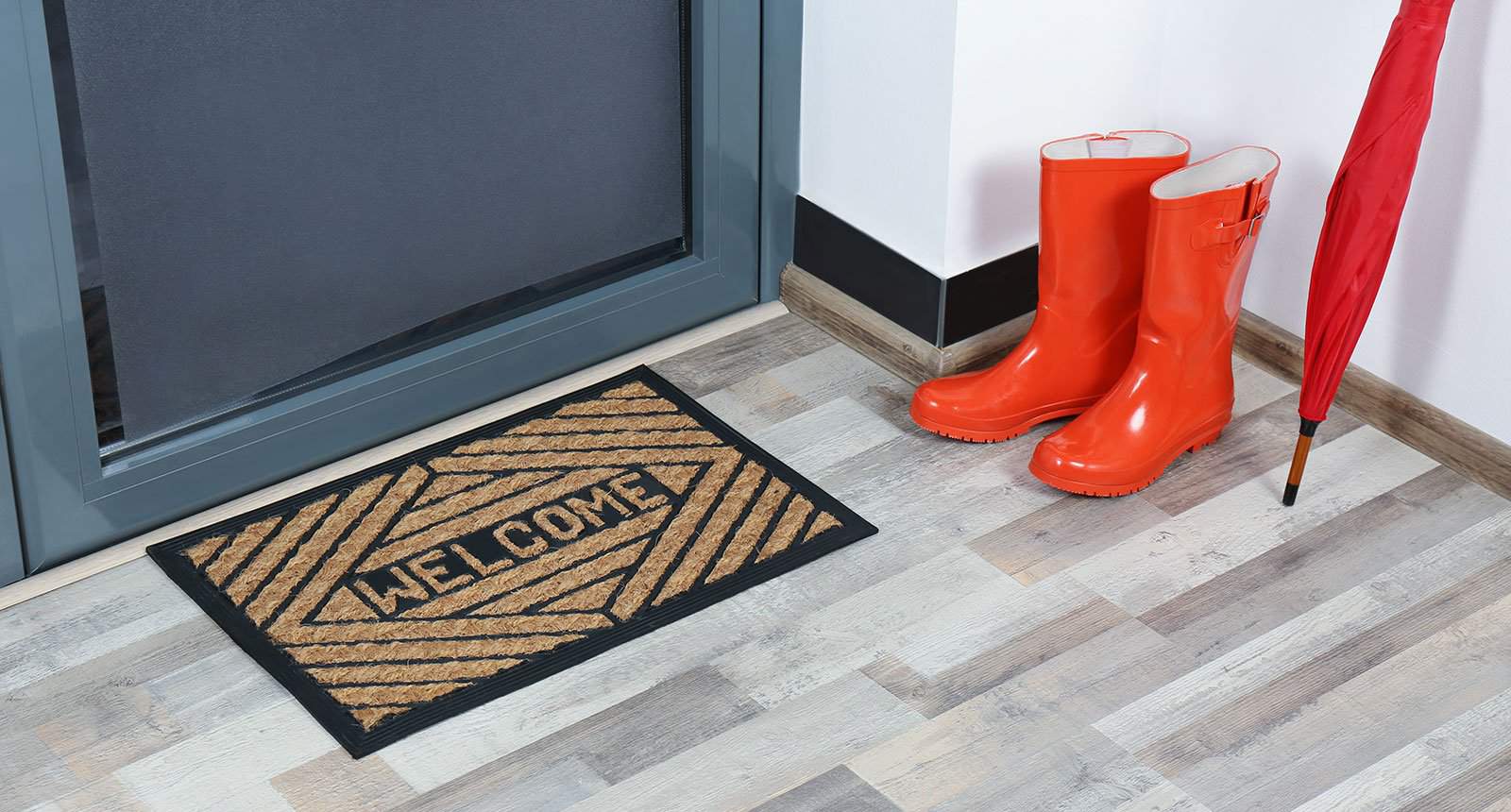 Sisal, grass, coir, and rush are familiar natural fibers used in making area rugs. These materials feature open weaves, allowing contaminants to sift through the floor underneath very easily. Therefore, cleaning these types of rugs requires special care for the floor beneath as well.
When you try to remove stains and discolorations from these rug types, make sure to place a plastic drop towel underneath the rug to protect the floor. Use a soft-bristled brush, dip it in soapy water to scrub the stains away. Following that, rinse the area rugs with clean water.
Drying your rugs is the next step. You should place a towel over the wet spots and blot them continuously. You can use some extra help from portable fans or hair dryers to boost the drying time. As water can degrade the fiber structure, you had better dry everything quickly to extend the life of these products.
Certain types of natural-fiber rugs are sewn together from square pieces. Therefore, you can buy a few extra square rugs of this type for replacement, in case them being irrevocably stained. If that happens, simply clip the connecting threads and replace with a new square rug.
4. Sheepskin or Wool Area Rugs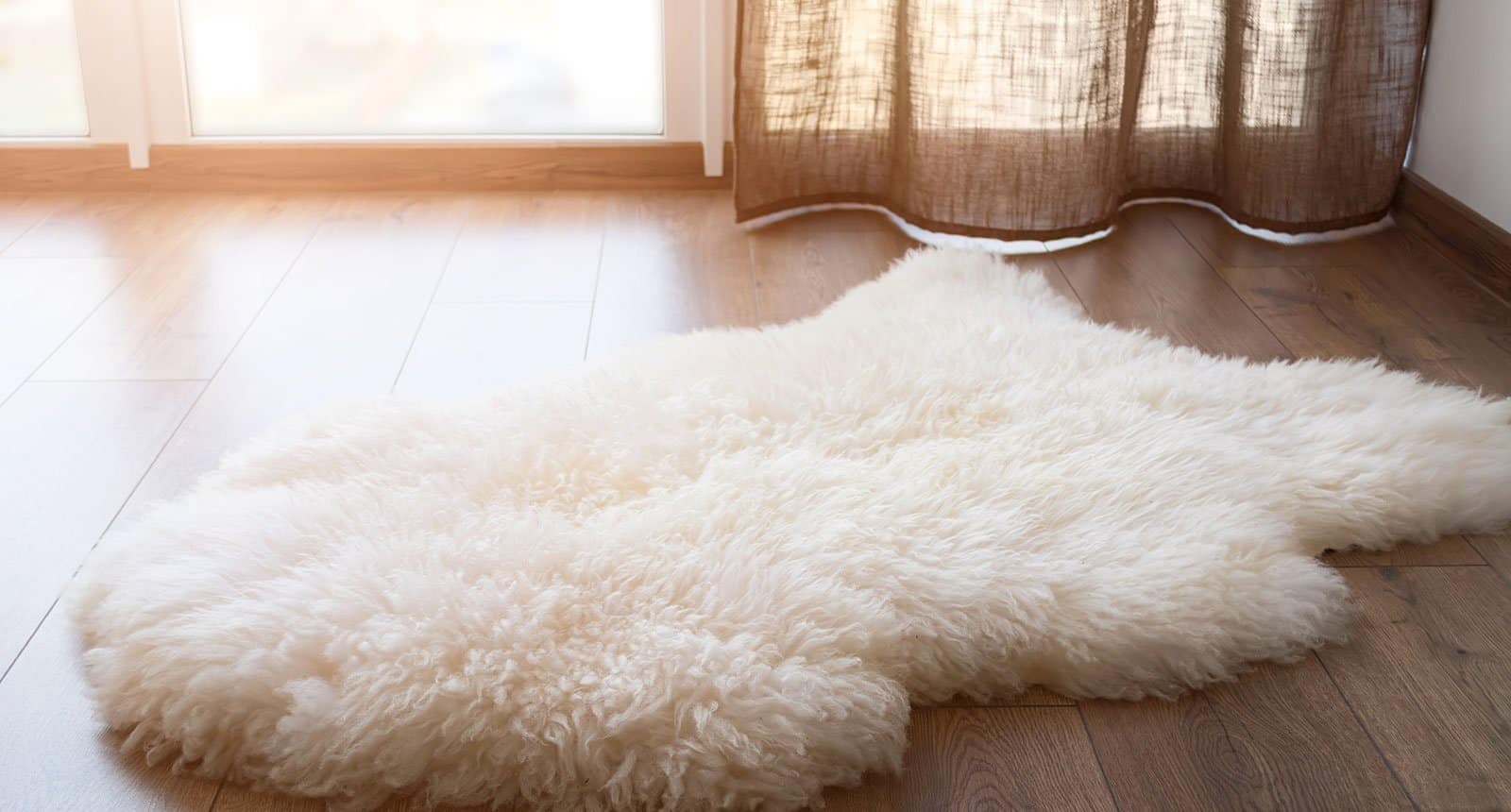 You will need unscented talcum powder for cleaning wool area rugs. Simply shake the powder, spray on the rug surface, and leave everything there for a few hours.
After that, use a brush to comb through the rug in order to remove pet hairs and other debris. If your area rugs are lengthy, repeat this process multiple times to cover the entire footprint.
For the back of the rugs, prepare a clean piece of cotton cloth and dip it in warm soapy water. Then, use it to wipe off any spills or dirt. Get yourself another piece of fabric, wet it with clean water, and rinse the rugs. Wait until your area rugs are completely dry before placing them back to the original spots.
Regular Care Routines For Better Area Rug Maintenance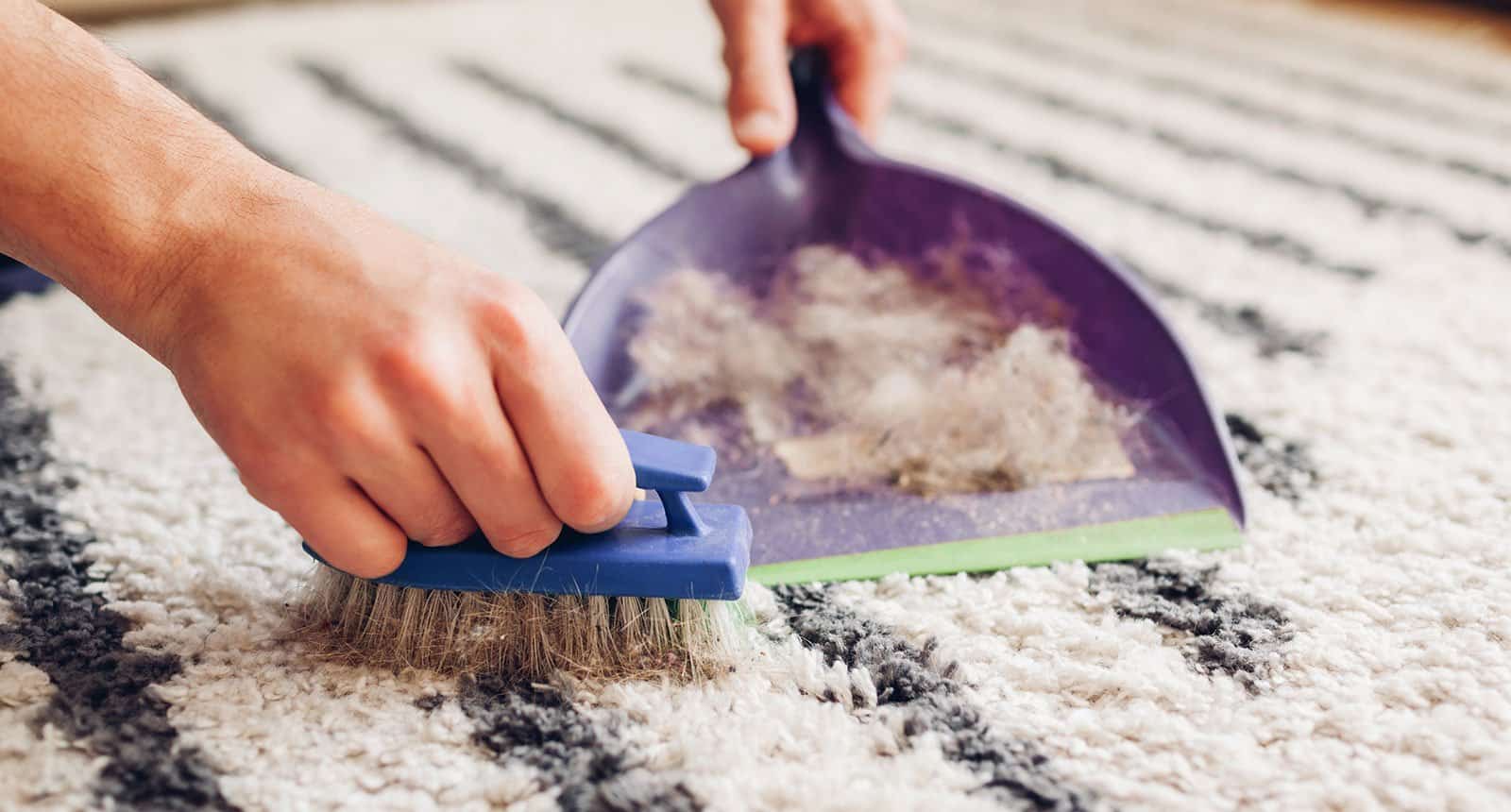 Although your area rug demands distinct cleaning practices based on its structure, size, and material, regular care routines are necessary to extend the life of the item in question. The following part will outline the four most typical care routines for your area rug.
1. Shaking Small Area Rugs
If you have a small area rug, you should bring it outside and shake it vigorously to get rid of grit and dirt. However, be careful to check your local codes before doing this, as there are ordinances about this task in certain areas.
2. Vacuuming Large Area Rugs
For more extensive area rugs, it is best to conduct regular vacuuming on both sides if the rug is reversible. This practice helps eradicate grime and grit that can prematurely damage your area rug.
3. Turning Rugs Annually
It is highly advised to turn your area rug once or even twice a year to even out the wear from foot traffic and sun exposure.
4. Brushing Out Pet Hair
In most cases, vacuuming is not effective against pet hair and often leaves it behind on the rug. Therefore, you should use a brush to remove pet hair by brushing in the nap direction of the area rug.
Frequently Asked Questions On How To Clean An Area Rug
As usual, all your questions on the article's topic, how to clean an area rug, will be clarified thoroughly in this section. Let's get started.
Essential Advice On How To Clean An Area Rug
One crucial remark for your area rug cleaning is always relying on commercial cleaning solutions dedicated to rugs and carpets. Do not formulate your DIY cleaners, as their effects are not consistent and may damage your rug color.
Here are my instructions on how to clean an area rug. Hopefully, you have learned a few tips and tricks for the task. Have you tried the process before? If there is any suggestion, please feel free to drop it in the comment below. Salute!