How To Get Mascara Out Of Clothes
How to get mascara out of clothes is an exciting topic that attracts many considerations from girls and women because mascara is an indispensable item in the makeup kit.
Mascara can make a person more beautiful with simple action, but if you aren't familiar with this item, you may be annoyed with mascara stains on your favorite clothes when you are using it.
How do you deal with the same situation? You might think to yourself: It's over! My dress is not available to wear anymore. Nope, you're wrong. This post will save your clothes. Don't believe it? Scroll now!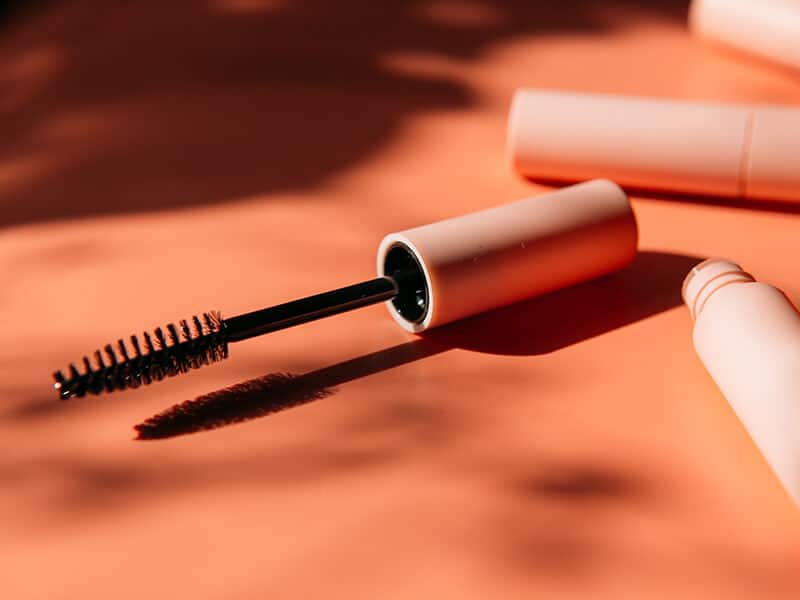 What You May Not Know About Mascara
Mascara is a makeup product that helps you change the status of your eyelashes. It can make your eyelashes dark, thick, and long. Although there are various types of mascara, they still have the same ingredients: waxes, oils, pigments, and preservatives.
You can find mascara in 3 common forms: liquid, cake, and cream (1) (2). These forms of mascara are widely on sale so that you can find them in many cosmetic stores or online markets.
Besides the diversity of form, you can also sort the mascara according to its features and function. Here is the list of mascara types on the market:
Waterproof Mascara
Lengthening Mascara
Volumizing Mascara
Curling Mascara
Lash Defining Mascara
Non-Clumping Mascara
Tubing Mascara
Fiber Mascara
Bottom Lash Mascara
Clear Mascara
According to the list above, the stain caused by waterproof mascara is the toughest one to get out of clothes. If you are having trouble with waterproof mascara stains on your clothes, you can find the solution in the following sections.
Can Mascara Leak To Clothes?
The answer is yes. This question is quite popular with those who have to put on makeup every day. Indeed, mascara bleeds often appear on those who have long lashes. Thus, the best way to avoid it is to use anti-leak mascara.
On the other hand, you may think: What should I do when this problem happens to me? You can be assured that these stains will come out of your clothes, and step-by-step cleaning instructions will be available to discover in the following parts. Keep reading!
Easy-To-Do Methods To Get Rid Of Mascara On Your Clothes
I believe you don't want to throw away your new dress or change your boyfriend's mascara gift set because of its easy-to-leak feature. So, why don't you start to learn how to get mascara out of clothes with my guideline below?
Remove Mascara From Clothes With Dish Soap
First and foremost, you mustn't be deceived by its name. Although dish soap is a common item in the kitchen used for dishwashing, it has enormous power in cleaning various kinds of stains and greases, including mascara stains.
What you will need:
Instructions
Step 1: Pour a minor amount of dish soap on the stained area.
Step 2: Rub the affected area with dish soap and then rinse carefully with warm water.
Step 3: You launder your clothes in the washing machine. In this step, you can use a stain-removing spray to enhance the cleaning stain capacity.
Step 4: If you want to put your garment into the dryer, you must ensure that no stain is visible because the dried stain will be more challenging to clean than normal.
Remove Mascara From Clothes With Makeup Wipes
Makeup wipes are a necessary item whenever you want to clean the makeup layer on your skin. This technique does apply not only to your skin but also to your garment containing mascara stain. Now, I will show you how to clean mascara with makeup wipes!
What you will need:
Instructions
Step 1: First of all, you need to remove any mascara debris that remains on your clothes with a toothpick.
Step 2: Let the stain's surface face down a paper towel and place makeup wipes on the other side.
Step 3: Then, press down the makeup wipes at the appropriate level to let the paper towel absorb the mascara stain.
Step 4: Use a new paper towel after you see a part of the stain absorbed.
Step 5: Repeat the process until you can see the stain come out of the clothes ultimately.
Step 6: Launder the stained area with warm water and laundry detergent.
Note: This method can apply to thin fabrics such as scarves, shirts, etc.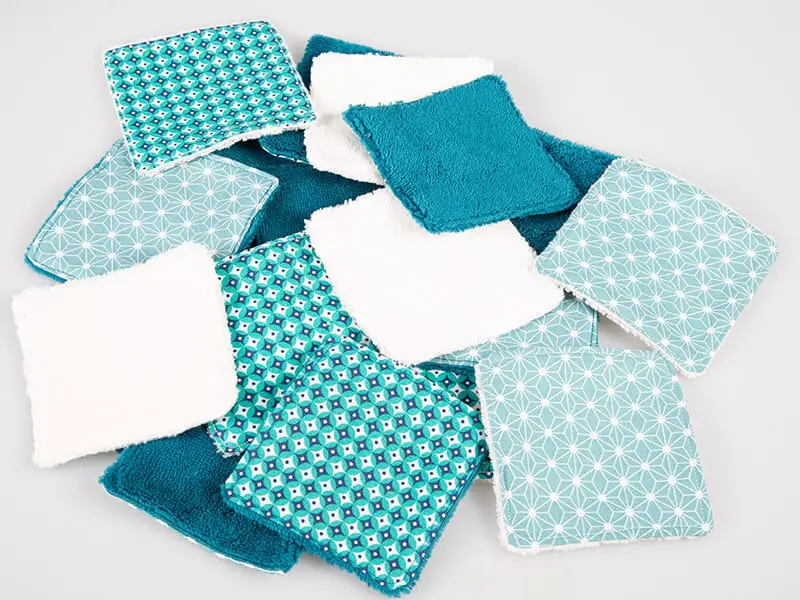 Remove Mascara From Clothes With Hairspray
You may feel strange about why a hairspray can be a cleaning tool here, but it actually works for many kinds of makeup stains. According to practical experiences, hairspray gets mascara out of clothes with the same efficiency as other stain removers.
What you will need:
Instructions
Step 1: Spray the hair spray you have prepared before on the stained area.
Step 2: Let the garment sit for 5-10 minutes to make the hair spray harden.
Step 3: Drench the paper towel with cold water and place on the stain
Step 4: Scrub the stained area with that wet paper towel until you see the mascara stain dissolved.
Step 5: Wash your garment in the washing machine.
Note: If you are not sure whether the hair spray is safe to use on your clothes or not, you can check by spraying on a hidden area.
Overcome the fear of makeup stains on your clothes with your hairspray. Watch this video:
100% Working Tricks To Remove Mascara Stains Based On Fabric Materials
Although there are many methods to deal with mascara stains on your clothes, you have to consider the correct type of fabric and apply suitable cleaning methods for each type. Otherwise, the stains may become more and more challenging to get out.
Washable Clothes And Linens
Washable fabrics are ones that you can wash with water, such as cotton, nylon, olefin, etc. When you want to remove stains on these fabrics, there are various methods you can apply without any caution.
What you will need:
Stain remover/Heavy-duty detergent
Instructions
Step 1: First, pour stain remover or heavy-duty detergent on the stained area.
Step 2: Use a brush to scrub the affected area gently
Step 3: Keep this state of garment in 10-15 minutes
Step 4: If the mascara stain disappears, use another brush to scrub and wash the stained area with hot water.
Step 5: Launder your garment as usual. You can read the care tag on your clothes to choose the suitable water temperature for washing.
Step 6: In case the stains persist after washing, you can use a mixture of oxygen-based bleach and cool water following the recommended ratio on the package. After that, you soak your garment into this solution for about 8 hours or overnight if necessary.
If this way works well, you can start to wash as normal. On the contrary, if this method fails, you have to repeat the process.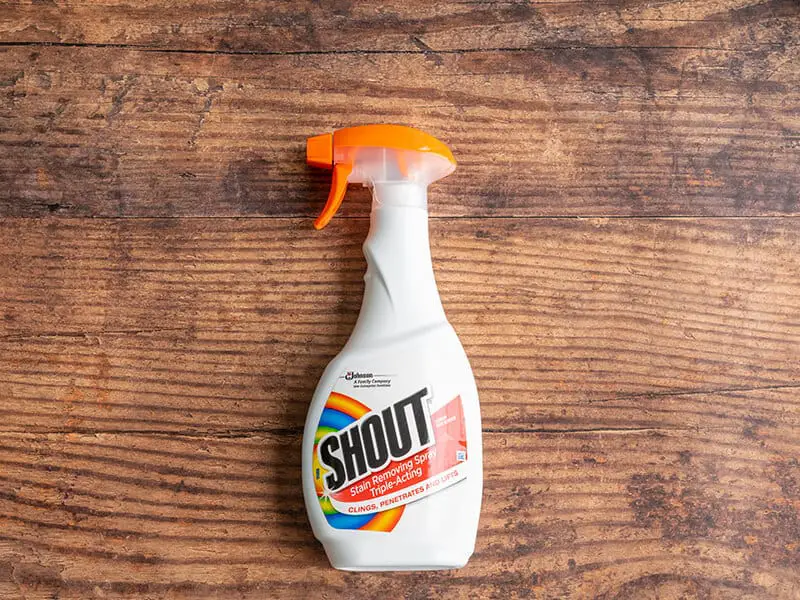 Dry Clean Only Clothes
Dry clean is a particular fabric that you can't apply the usual laundry way. With this type of clothes, the best method to get the mascara out is to have a dry cleaner do this work. If you want to clean at home by yourself, you can follow my guideline below.
What you will need:
Instructions
Step 1: You pour a minor dry cleaning solvent on a white cloth and place it on the stained area.
Step 2: Rub gently with that cloth from the outside edge to the middle of the stained area.
Step 3: Once you see the stain removed, you still let the white cloth move to a clean clothes area.
If you prefer a home dry cleaning kit, you must treat the stain with a stain remover before placing your clothes in the dryer bag.
Silk
Silk is a delicate fabric that requires special care for the washing process and how to treat stains. Therefore, you should pay attention to my guideline to avoid unexpected mistakes.
What you will need:
Instructions
Step 1: Identify the mascara stained area
Step 2: With a fresh stain, you dampen a cotton ball with lukewarm water and then dab on the damaged area.
Step 3: Wipe gently on the stain and avoid scrubbing to avoid making the mascara penetrate deeper inside the clothes.
With a liquid foundation mascara, it's suggested to use hydrogen peroxide. You must check whether it is available to use on your fabric or not by trying on an inconspicuous place.
Waterproof Mascara On Clothes: Not A Problem Anymore
As I have mentioned before, waterproof mascara stains are often more problematic than other mascara types because of their prominent features. That's why you will have a specific method to solve it.
What you will need:
Makeup removal wipe (the type ensures to remove waterproof mascara)
Brush (For stain remover method)
Instructions
Step 1: Cover the stained area on a paper towel.
Step 2: Put the makeup removal wipe on the other side of the stained area to let the stain penetrate the paper towel.
Step 3: Use laundry detergent or prewash spray to rub the affected area.
Step 4: Launder your garment with bleach and remember to follow the direction on the package.
If you don't want to use the makeup removal wipe, the stain remover solution is a good substitute for you. These are the detailed guideline for this method:
Step 1: Apply a suitable quantity of stain remover to the stained area and wait for 25-30 minutes.
Step 2: Use a brush to rub the stain gently to avoid the stain spreading to other places.
Step 3: Use a paper towel to wipe out the remover.
Step 4: If there is no remaining mascara stain, you can wash your clothes with hot water and laundry detergent.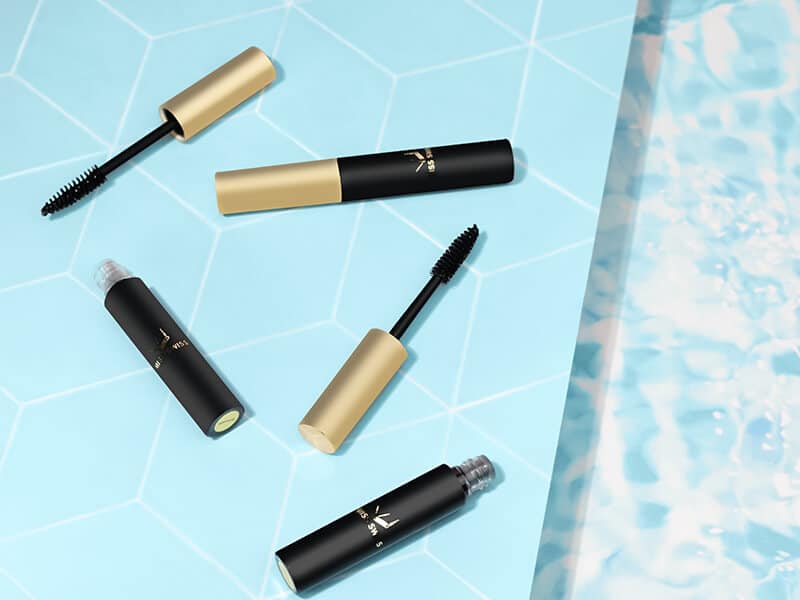 How To Deal With Dried Mascara On Clothes
When you are busy with your work or housework, you often ignore the stain on your clothes and pay attention to other priority tasks. However, this is the main reason leading to the hardness of stains when you recheck your clothes.
Don't be pessimistic. It's not too late to treat. I will guide you on how to do this now.
What you will need:
Mild bleach (Chlorine bleach or oxy bleach)
Instructions
Step 1: Consider the appropriate type of bleach for your fabric. With white and light clothes, you should use chlorine bleach. On the other hand, oxy bleach will be more effective for colored garments.
Step 2: Mix 1 tbsp of bleach to 2 cups of water and then let the garment soak in this mixture for 3-4 hours or overnight.
Step 3: When you see the stains are malleable, you use the makeup wipes method I have introduced above to get the mascara out
Step 4: Wash your clothes with hot water if you can't see the stain anymore.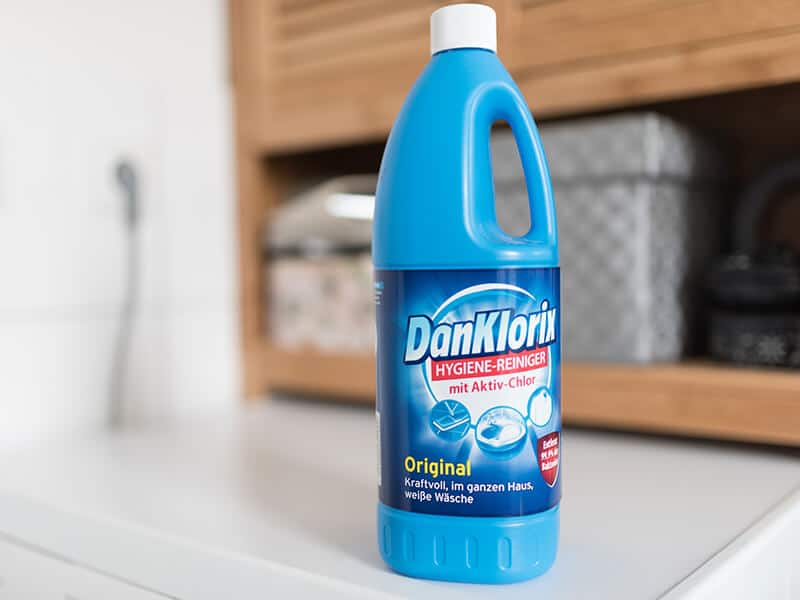 FAQs
Because of having different experiences, you must still have some concerns related to this issue. If you still look up measures for your problem, you can check the frequently asked questions below. Don't worry. Keep scrolling and discover now!
Not As Simple As It May Seem
With the methods I have introduced above, you may think that you can quickly treat stains without any effort. However, many issues may happen anytime during practical cleaning, so you need to stay calm and solve each problem one by one.
Have you ever experienced this problem before? What measures do you use to tackle it? Please feel free to share your ideas in the comment section below!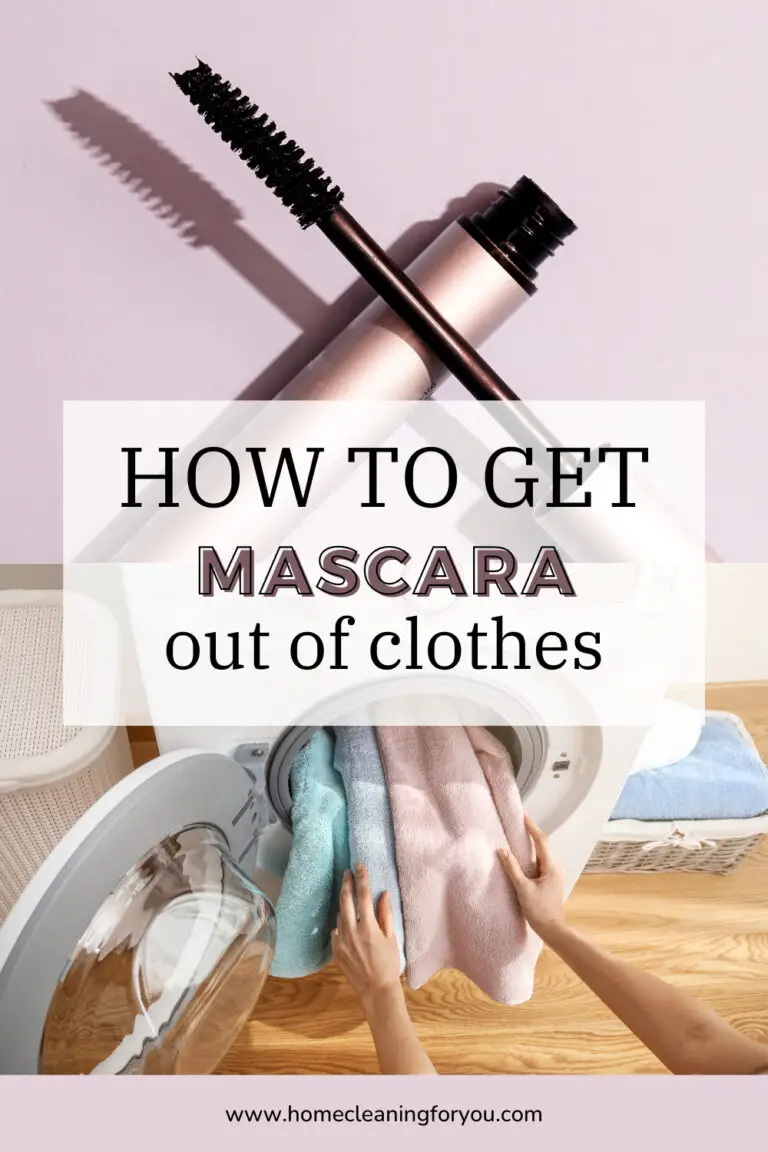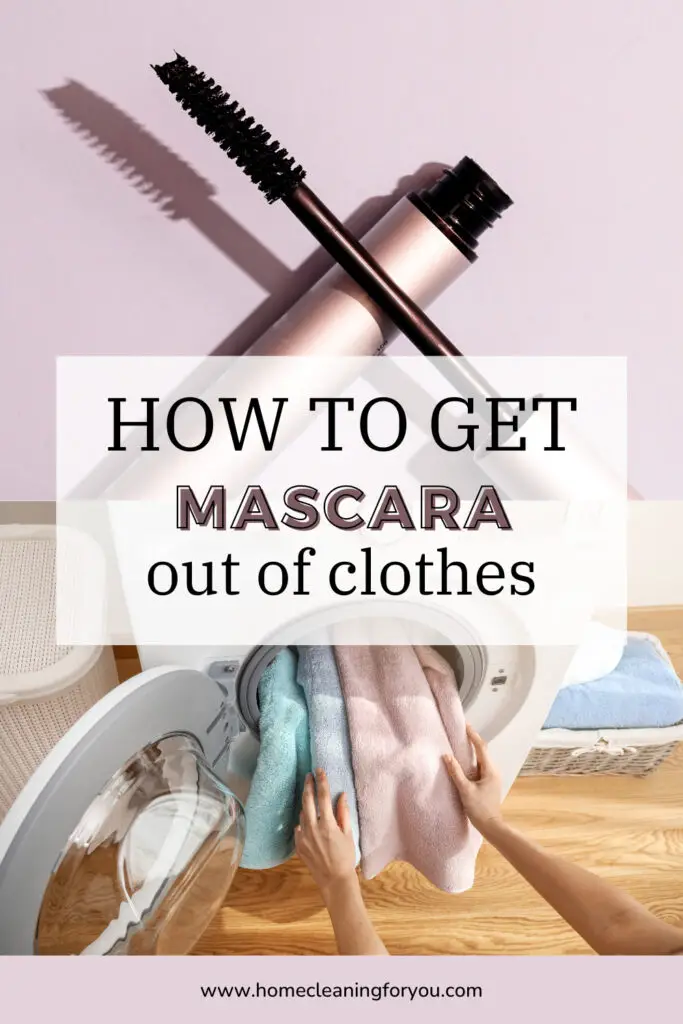 References
1. Cosmeticsandskin.com. 2021. Cosmetics and Skin: Cake Mascara.
2. Cosmeticsandskin.com. 2021. Cosmetics and Skin: Liquid and Cream Mascara.