10 Life-Changing Homemade Cabinet Cleaner Recipes 2024
Making and using a homemade cleaner is an excellent way to clean, maintain and prolong the longevity of the cabinet without tossing tons of money out of the window.
However, there are countless different cabinet cleaner recipes floating around, making it nearly impossible to determine what's the most suitable one for you. Moreover, it can be downright confusing to tell which homemade recipes are of high quality.
Hence, I have covered all the essential information that you need to know for cleaning cabinets in this guideline.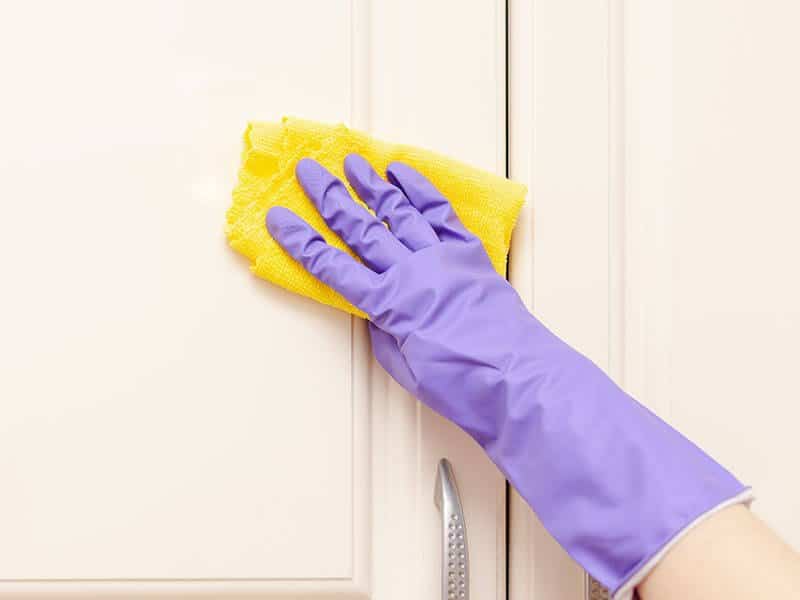 Different Types Of Cabinets Require Different Cleaning Agents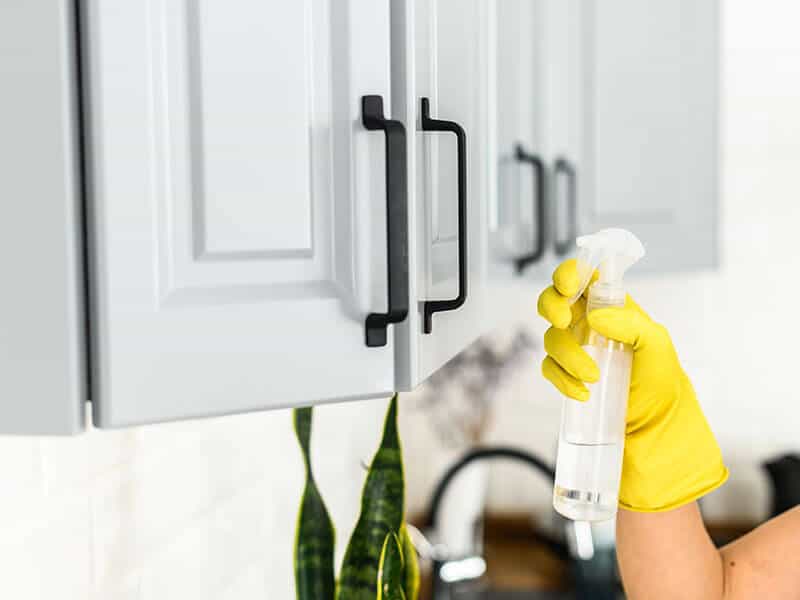 Before cleaning your cabinets, you must know your cabinets and the types of materials they are. There are specific standards and rules that you must remember when cleaning cabinets. Let's dig deeper.
The best thing you can do to maintain your wood cabinet is to use a natural oil-based cleaner (such as olive oil, castile soap) as these ingredients are efficient at removing stains and dirt but mild enough not to damage the wood.
When cleaning wood, avoid using high alkaline (baking powder, ammonia, sodium hydroxide) and acidic (vinegar, lemon juice) substances as they can tarnish and leave dark stains on the wood.
Painted Cabinets – Like wood cabinets, you need to avoid harsh chemicals as they can actually destroy the wood's finish.
Laminate Cabinets – Although laminate cabinets are much easier to clean and maintain (compared to other types of cabinets), you should avoid using petroleum solvents, ammonia, wax base, silicone base, and glass cleaner as they can scratch the surface.
Which Ingredients Should I Be Using And Which To Avoid?
I'm all for effective and economical cleaning methods, and it's even more remarkable if you can make them yourself. But using the wrong ingredients can do more harm than good.
The information below is a general guideline of which ingredients you should and should not use for cleaning your cabinets. Let's take a closer look, shall we?
Can-Use Ingredients
Must-Avoid Ingredients

Vinegar
Baking soda
Essential oils
Olive & coconut oils
Liquid dishwashing detergent
Castile soap
Warm water

Abrasive cleaners
Bleach
Steel wool
Nail polish remover
Petroleum-based products
Ammonia
Plastic brushes
Paint thinners
Scouring pads
10 Life-Changing Homemade Cabinet Cleaning Solutions
In this section, I will show you some versatile, game-changing homemade cabinet cleaning recipes using only staple household ingredients. I promise you these cleaning solutions can work wonders on various types of stains and cabinet materials. Let's get right into it, shall we?
1. Natural Homemade Cabinet Degreaser (Using Baking Soda & Vinegar)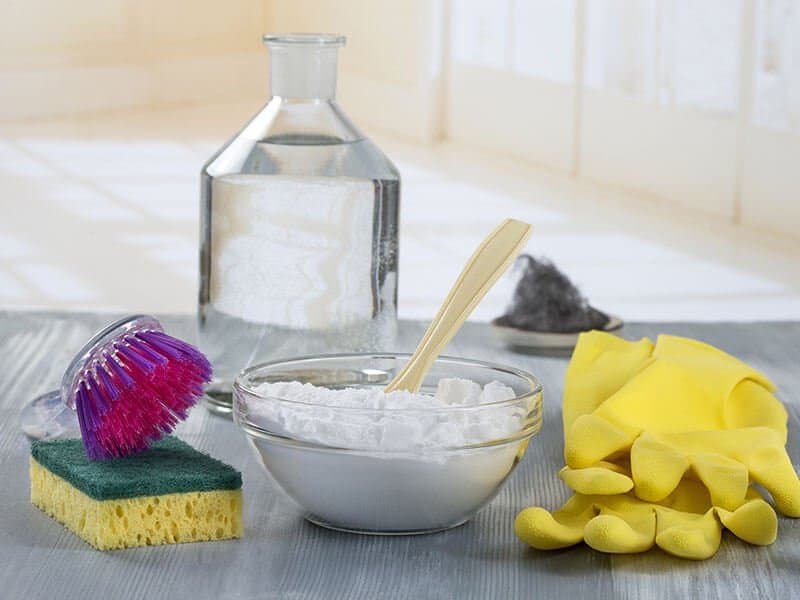 This recipe is a classic and the best cleaner that you can use to clean your cabinets on a daily basis.
Everyday activities, accidental spills, body oils from busy hands can take a toll on your kitchen cabinet, leaving your cabinets sticky and greasy over time. And the best way to remove grease stains is by using a combination of baking soda & vinegar solution.
How to make & use it:
Step 1 – Pour ½ cup of white vinegar and 2 tablespoons of baking soda into a spray bottle. Allow time for the foam to subside.
Step 2 – Fill the spray bottle with 1 cup of water. Shake well
Step 3 – Spray the liquid onto the cabinet & leave it for a few minutes to work through the grease and grime properly.
Step 4 – Proceed to clean from top to bottom of the cabinet with a clean, dry cloth. Wipe dry.
Simple homemade cabinet cleaner with baking soda & vinegar that will certainly delight you.
2. Multi Stain Remover For Cabinets (Using Vinegar & Hydrogen Peroxide)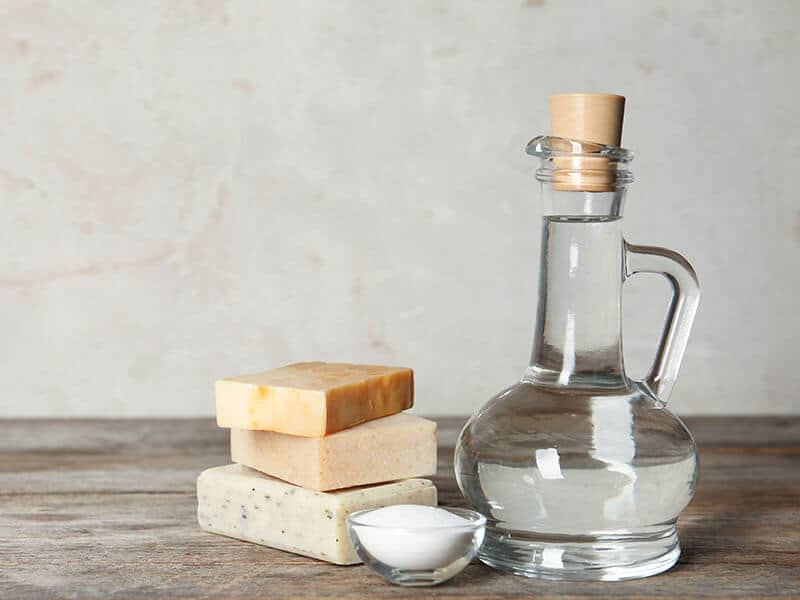 The combination of hydrogen peroxide and vinegar is a "miracle" cleaner that can be used as a multi-stain remover and an effective periodic deep cleaner solution due to their antimicrobial and stain dissolving ability.
This solution works well on most surfaces, but always check the user instructions for your materials first. If it is made from natural stones, please do not use this recipe as it can potentially damage the stone's surface.
1. Method 1 (Without Essential Oils)
Step 1 – Prepare 2 spray bottles.
Step 2 – Fill one bottle with 3% hydrogen peroxide and another one with undiluted white vinegar.
Step 3 – Spray the hydrogen peroxide on the cabinet first, then spray the undiluted white vinegar. Wipe thoroughly with a clean cloth.
2. Method 2 (With Essential Oils)
Step 1 – Pour in 1 cup of water, ¼ cup of hydrogen peroxide, with ¼ cup of white vinegar (or apple cider vinegar). Add a few drops of essential oils of your choice to create a lingering fragrance. Shake to combine.
Step 2 – Clear out dishes and other utensils. Lightly spray the concoction onto the empty interior of the cabinets, and allow it to dry before storing things back.
How to employ hydrogen peroxide into your cleaning routine so that your bathtub is spotless.
3. Homemade Cabinet Deep Cleaner (Using Castile Soap & Baking Soda)
Authentic castile soap is made up of a variety of natural vegetable oils (sunflower seeds, olive, coconut, jojoba), which is a well-loved cleaning item for many households (1) .
It can organically break down grease, grime, and dirt and release it from the surface, and using it with baking soda can help absorb moisture fully.
How To Make & Use It:
Step 1 – Add 1 cup of baking soda and a few drops of castile soap into a mixing bowl. Then slowly pour some water into the mixture to form a paste (don't make it too runny).
Step 2 – Use a clean cotton cloth, apply the paste all over the cabinet (both inside and outside) and gently scrub to clean the surface thoroughly.
Step 3 – Wipe clean with a damp cloth.
4. Natural DIY Cabinet Disinfectant (Using Tea Tree Oil)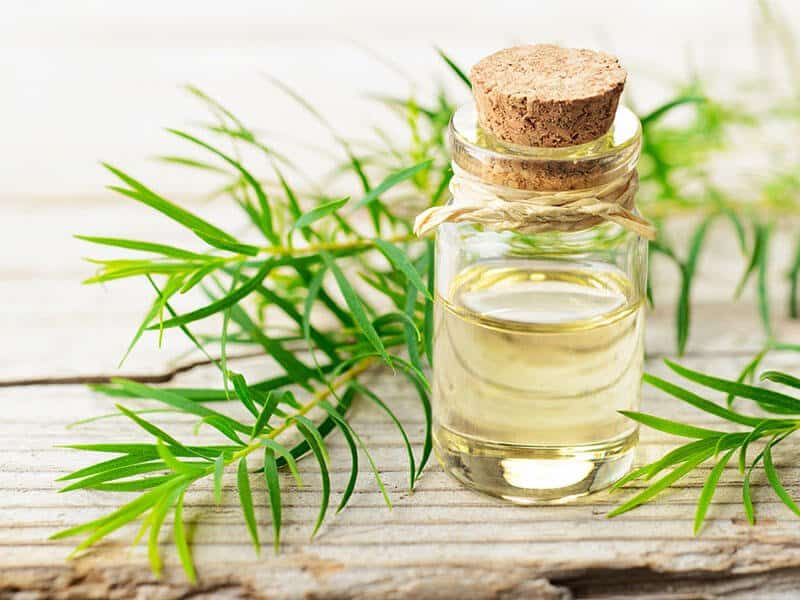 Tea tree oil is widely known for its antibacterial properties (2) . To create a natural cabinet disinfectant, you need to choose one that contains Terpinen-4-ol at no less than 30% and no more than 10-15% of Cineole as it works best for this formula.
How To Make & Use It:
Step 1 – In a (glass) spray bottle, mix ½ teaspoon of liquid dish soap, ½ tablespoon of white vinegar, 20–25 drops of tea tree essential oil, and dilute with 2 cups of water. Swirl the solution to combine all ingredients.
Step 2 – Spray the liquid directly onto the affected area and let it sit for a little while to allow the solution to kill the bacteria.
Step 3 – Wipe clean.
5. DIY Cleaner For Grease Stains (Using Dish Soap)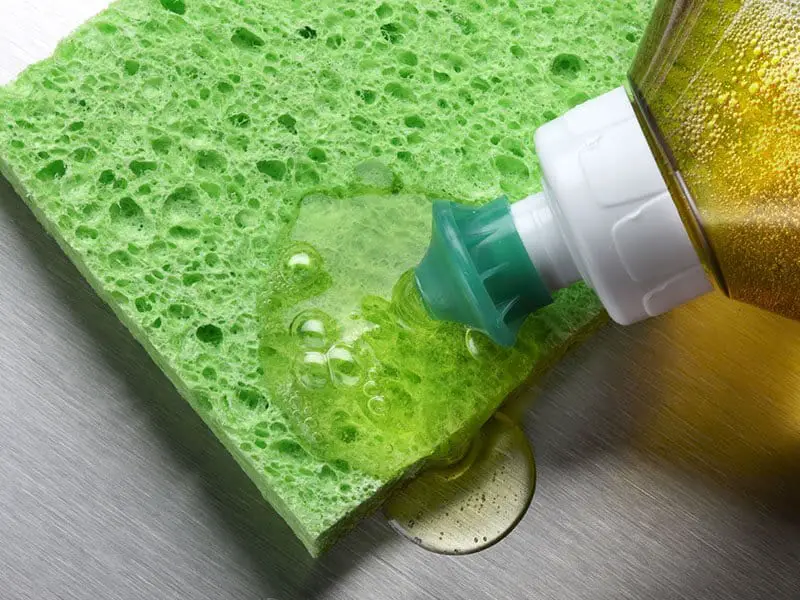 Daily cooking and family activities can take a beating on your kitchen cabinets, and grease and grime stains are almost impossible to avoid. You can follow this simple DIY recipe below to combat this problem.
How To Make & Use It:
Step 1 – Squirt 1-2 tablespoons of dish soap into a bucket of hot tap water (hot water helps break down/break through built-up grease).
Step 2 – Soak a nylon sponge into the soapy water and tackle problem areas in circular motions. (repeat till all traces of grease & grime are gone)
Step 3 – Clean thoroughly with cold water and wipe dry.
6. Effective Grease Fighter For Cabinets (Using Vegetable Oil)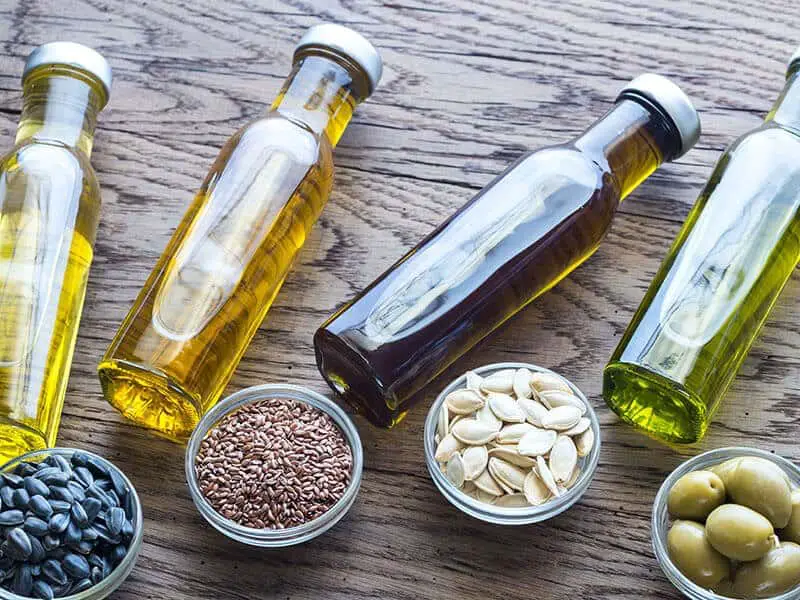 This may sound surprising to you, but did you know that you can actually fight oil with oil? This recipe works wonders on removing layers of hardened grease and old, sticky and dust-grabbing grease, thanks to the help of vegetable oil (such as olive/coconut oil).
How To Make & Use It:
Step 1 – Create a paste by mixing the vegetable oil with 2 parts of baking soda.
Step 2 – Apply the paste onto a clean, soft cloth and work it onto the stains. You can also use the mixture on grimy handles, hinges, and pulls.
Step 3 – Wash the cabinet with warm soapy water and wipe dry.
Using oil to clean grease stains from your cabinet is guaranteed to bring satisfying results.
7. DIY Cleaning Solution For Old White Cabinets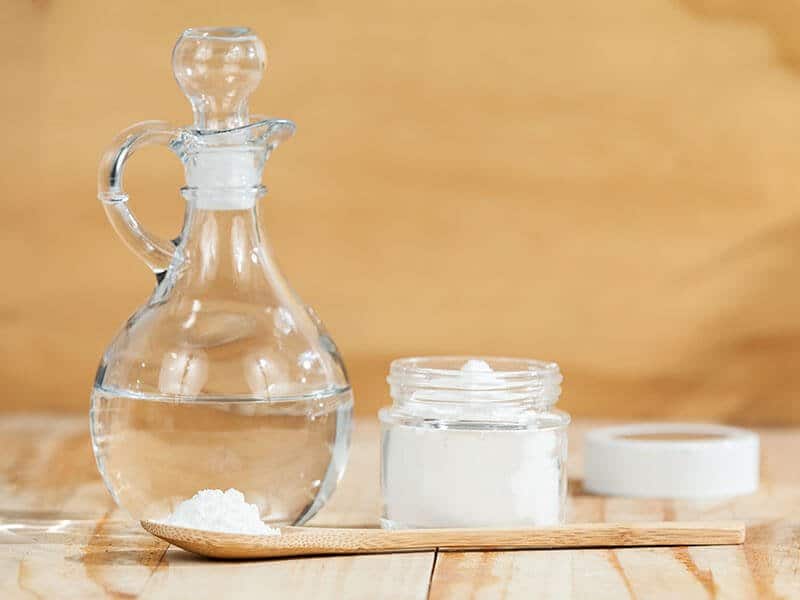 An all-white kitchen can create a light feel and add a luxurious touch to your home, but maintaining a perfect level of cleanliness and pristine can be challenging to achieve, as this is the place where all the cooking and daily activities happen.
This recipe is curated for white cabinets that have turned yellow. Read the details below to make your white cabinets white again.
How To Make & Use It:
Step 1 – Create a solution using 4 cups of vinegar, ¼ cup of baking soda in a 2-gallon bucket filled with 8 cups of water. Stir well to combine.
Step 2 – Soak a nylon-bristle sponge into the solution and start scrubbing (don't be too abrasive). Repeat these steps when it is deemed necessary.
Step 3 – If the yellow tinge is quite stubborn, add the baking soda onto the soaked sponge and lightly scour it till turning white again.
Note:
Do not substitute vinegar with ammonia, as this substance can seriously damage the cabinet's finishes.
It's also very tempting to use bleach/abrasive cleaner to whiten your cupboard, but please don't, as these ingredients can ruin your entire cabinets!
8. Easy Wood Cabinet Cleaning Recipe (Using Toothpaste & Baking Soda)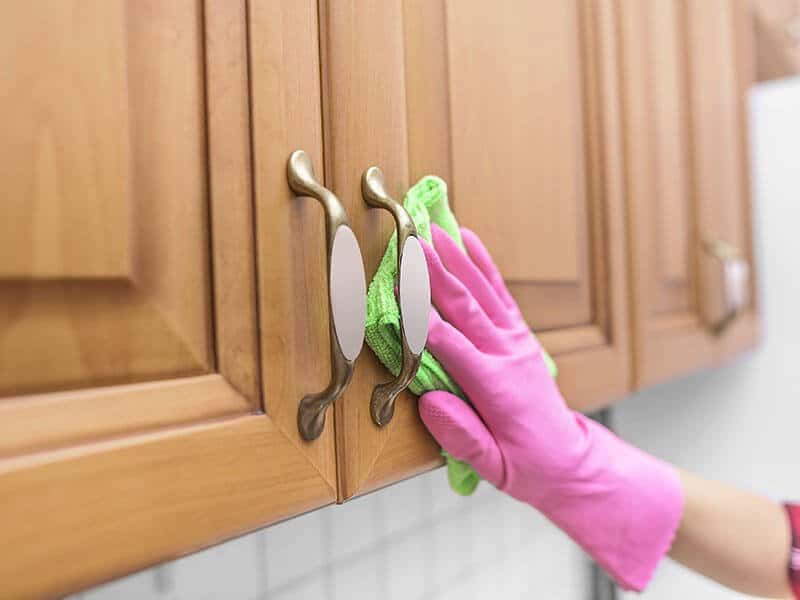 Toothpaste is a staple product in every household. Not only does it help tremendously with dental hygiene, but it can also surprisingly help with removing greasy films on your wood cabinets too. Use the step-by-step instructions below to achieve the result.
How To Make & Use It:
Step 1 – create the mixture by using a bowl and fill it with a cup of water, 2 tablespoons of baking soda, and 1 teaspoon of white toothpaste. Stir it well.
Step 2 – Use a soft sponge and dip it into the solution.
Step 3 – Gentle scrub the mixture on the wood cabinet. Wipe thoroughly with a damp cloth until all residue is gone.
9. Homemade Cleaning Remedy For Painted Cabinets (With Borax)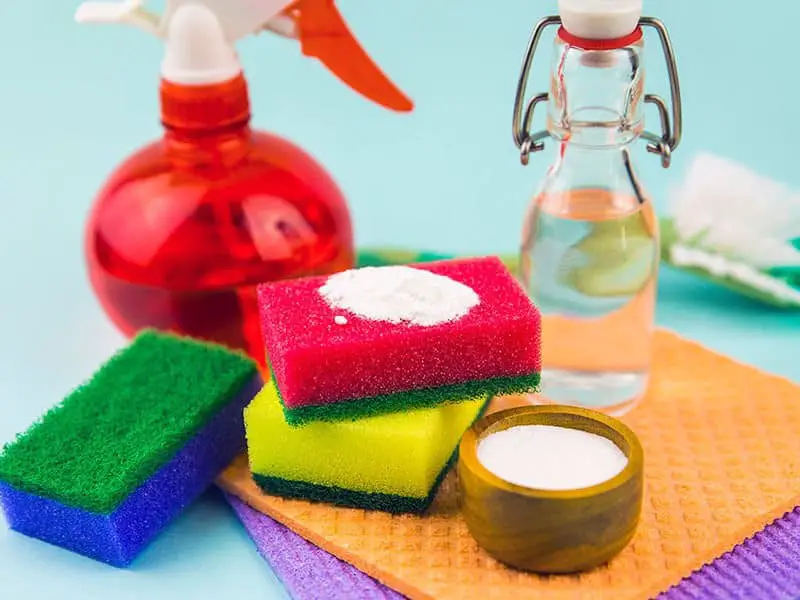 Adding painted cabinets to your home is a nice way to create a vibrant and inviting feel for both residents and guests. However, since they are painted, you need to use and maintain them with proper care so that the paint does not chip off. Read more to know,
How To Make & Use It:
Step 1 – In a medium-sized bowl, add the following ingredients and mix them well – 1 teaspoon of (mild) dish soap, ½ cup of Borax, and 1 cup of distilled white vinegar.
Step 2 – Dip a soft sponge/cotton cloth into the solution and clean the cabinet's surface thoroughly (you can also use this mixture on knobs, corners, and edges).
Step 3 – Wipe dry and add a thin layer of clear paste wax to add a protective coat to the painted cabinet. Allow it to dry properly before using.
10. Cabinet Antibacterial Clean (Using Apple Cider Vinegar & Essential Oils)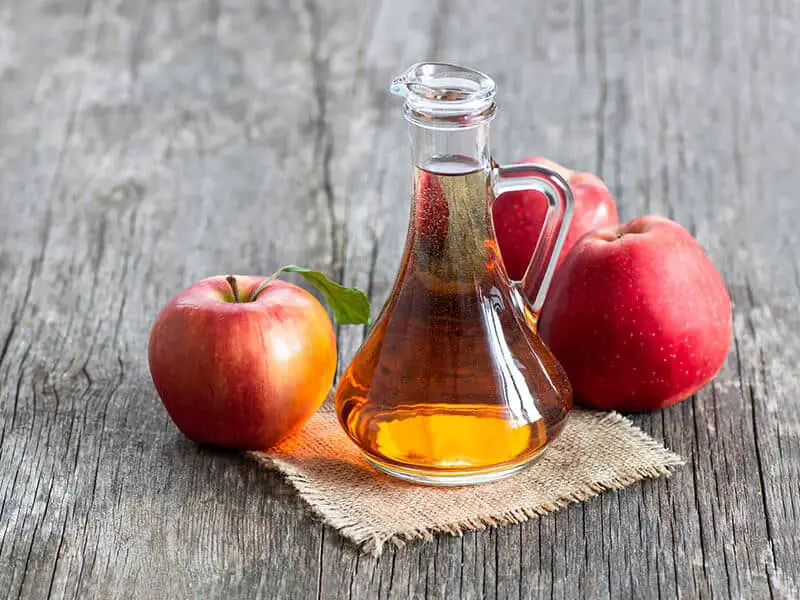 Thanks to the acetic acid found in apple cider vinegar, the antibacterial properties of hydrogen peroxide, and the therapeutic fragrance of essential oils, your cabinets can be completely germ-free whilst smelling amazing.
How To Make & Use It:
Step 1 – In a glass spray bottle, create a mixture of ¼ hydrogen peroxide, ¼ cup of apple cider vinegar, and dilute it with 1 cup of water.
Step 2 – Drop a few drops of your favorite essential oils to create a pleasant aroma that lingers for hours.
Step 3 – Swish the bottle and spray the solution onto the desired surfaces. Allow them to be completely air dry before storing other items inside.
The 9 Dos And Don'ts For Cabinet Cleaning
Cleaning your cabinet can be quite a tedious task, and not doing it right away can put all your effort to waste. Let's take a close look at the 9 Do's and Don'ts that I have gathered through years of cleaning experience so that your cabinets are always spotless and flawless.
The Dos:
Use a gentle cleaning solution: using abrasive cleaning agents/harsh can damage your cabinet's paint/finish. Instead, opt for milder homemade solutions and maintain a weekly general cleaning routine to avoid stubborn stains from accumulating.
Tackle tight spots using old toothbrushes: many cabinets have ornate trims, edges deep grooves that can't simply be appropriately cleaned with just a cleaning rag. A soft-bristled toothbrush will remove all traces of dirt in no time.
Wipe thoroughly to remove any trace of cleaning solution: always remember to wipe thoroughly using a clean cloth lightly damped with some warm water to remove cleaning solution residue. Clean from top to bottom to avoid dripping.
Resort to baking soda for tough stains: Baking soda is excellent for combating tough stains, removing grease and dried grunge. Just mix some baking soda in warm water to create a paste, dip a cloth in the solution and start working on the problem areas.
The Don'ts:
Soak your cabinets: soaking your cabinets is not a bright idea as too much moisture can severely damage their finish/paint. Simply spritz the solution onto the cleaning cloth and don't let it get wet enough to drip. Squeeze out the excess if necessary.
Let the water run into the hinges: just use a clean cloth to wipe any grease/dirt residue. Apply a drop or two of the cleaning solution onto the cloth, scrub the target spot, and wipe the metal dry.
Forget cleaning the glass: if your cabinets have glass, then don't forget to clean the glass using white vinegar and wipe both sides of the glass thoroughly to avoid grease & dirt buildups.
Skip periodic deep cleaning: a periodic deep cleaning is vital to maintain your cabinets' appearance and longevity. Toss out old tools and heavily chipped dinnerware that can damage the cabinets' surface and accumulate dirt in deep recesses.
Allow your cabinet to air dry after cleaning: contrary to popular beliefs, air dry is not a good method for drying your cabinets since it can create bubbles on the surface of the paint. Use a soft dry cloth to completely remove moisture and encourage shine.
FAQs
Still have some unanswered questions about homemade cabinet cleaners, don't you? If so, this section is here for you! I've compiled some of the most common questions regarding this topic to ensure that you'll know everything there is about homemade cabinet cleaners.
Cleaning Your Cabinet Is Easier Than You Think
I hope that you find the provided DIY recipes and the general tips and tricks useful for your cleaning routine. I promise all your stains and grease will be gone in no time.
Is there any particular recipe that you prefer & find useful? How do you clean your cabinets at home? Let me know what you think in the comment section. Stay safe and stay tuned for more!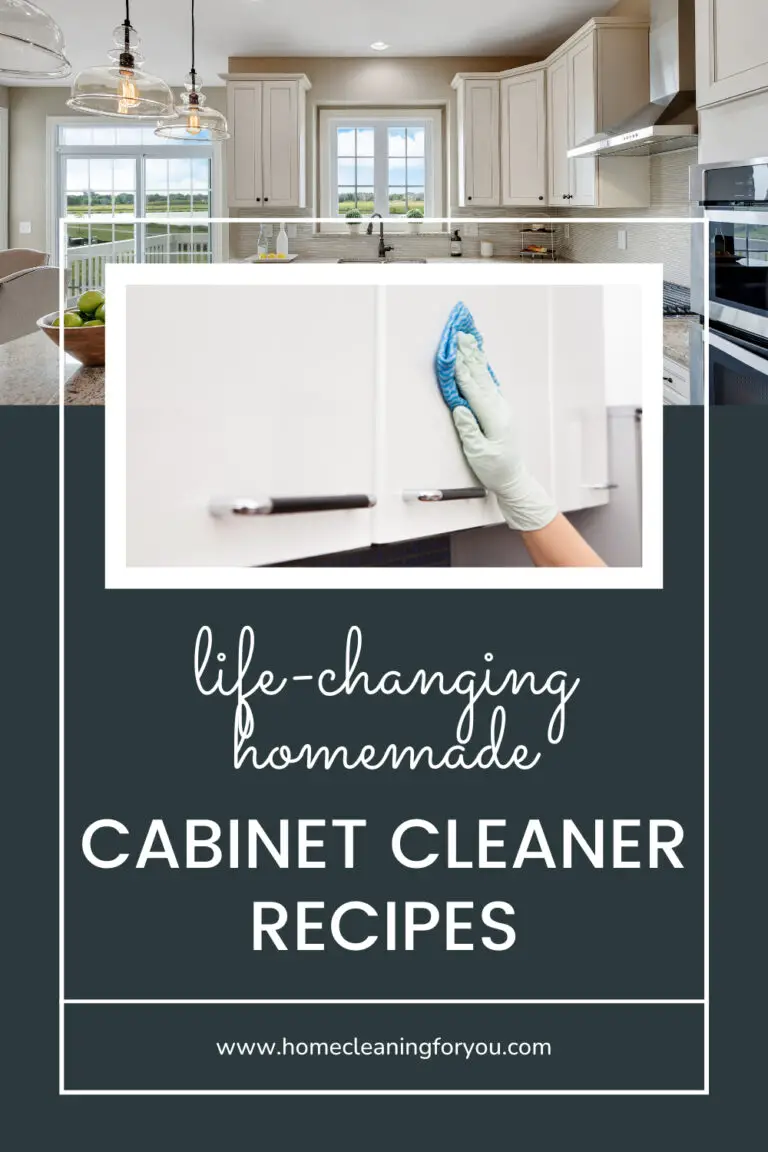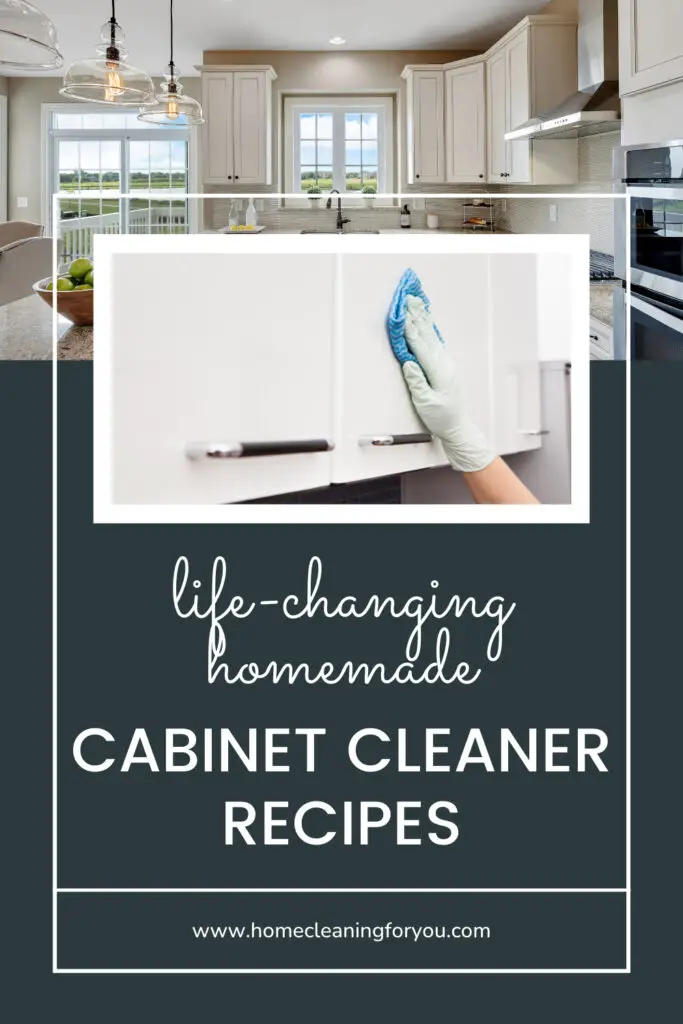 References
En.wikipedia.org. 2021. Castile soap – Wikipedia.
Medicalnewstoday.com. 2021. Tea tree oil: Benefits and uses.