Top 8 Best Electrolux Vacuum Cleaners 2024
Most vacuum cleaners work in the same way, so you probably wondering what all the fuss around brands is. In most opinions, a vacuum cleaner is just an ease to an end. But this cannot be farther from the truth.
First of all, no vacuum cleaner is built in the same way as the next one. Some of them are really basic while others feature high-level technology.
So where does Electrolux stand? This brand is around for many years but they always manage to bring new and innovative products. They offer any kind of vacuum cleaner you can think of.
Canister, sticks, upright, they have them all.
Also, Electrolux even has products that are Green. These vacuum cleaners are very appreciated by people who are environmentally conscious.
But how can you pick one model from such a wide offer? I know that this is difficult therefore I created this article to present the best Electrolux vacuum cleaners from which you should choose.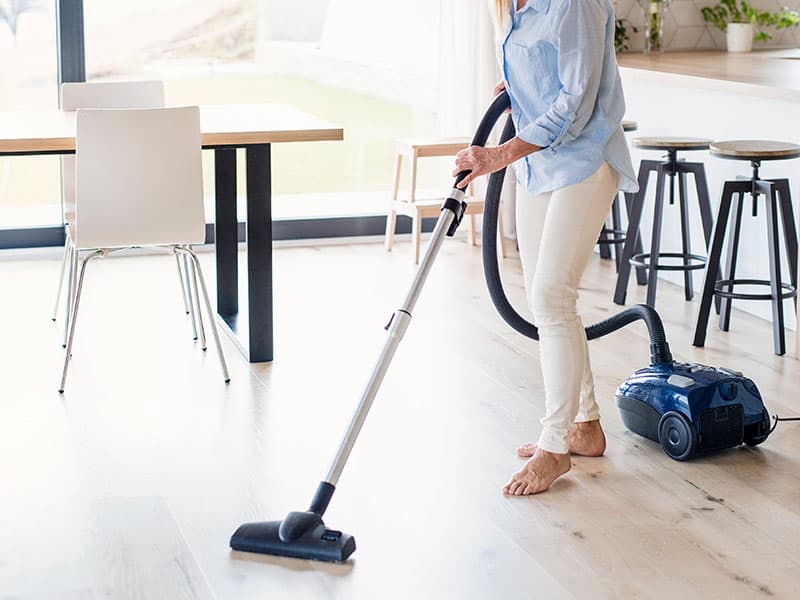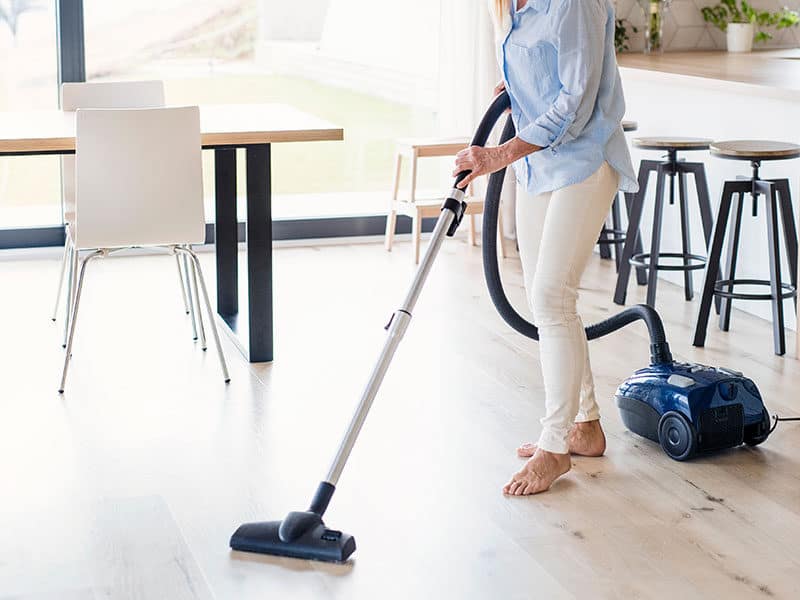 List of Recommended Electrolux Vacuum Cleaners
You have all the information you need in order to pick the perfect Electrolux vacuum cleaner for you and your needs. However, I want to remind you one last time about the products that I really think are the best of the best.
Top 8 Best Electrolux Vacuum Cleaners Comparison Chart 2022
Before moving into the review section, let's take a few minutes to analyze this comparison chart. It will help you have a better view of the products and see the resemblances and differences between them.
Top 8 Best Electrolux Vacuum Cleaners Reviews 2022
This is probably the most important part of the article. Here, I will discuss in detail each of the selected vacuum cleaners. Not only that I will highlight their pros and cons, but I will also tell you about my personal experience with each and every one of them.
1. Electrolux EL4021A Vacuum Cleaner
(Best Overall)
It was not easy to pick just one best overall vacuum cleaner from Electrolux, but I finally managed to do so. My favorite pick of the article is the EL4021A model and I will tell you exactly why.
First of all, it is very silent. It produced a minimal noise, meaning that it can be used even if someone is sleeping in the house. Another great aspect regarding it is its HEPA filters that catch 99.97% of the pollutants in the house.
When you buy a vacuum cleaner, you are most probably concerned about its suction capabilities. In this case, you don't have to worry. The EL4021A model is powerful and can be used on multiple surfaces.
Pros
Good value for money;
HEPA filters;
Lightweight;
It doesn't make too much noise.
Cons
Not the best on wood floors.
Personal opinion:
I love this vacuum cleaner. It is lightweight and works in silence. It allows you to do a deep cleaning, has a HEPA filter and a 3 in 1 tool. Also, it is very easy to empty and clean.
The price might feel a little too much, but it is a good device and it's worth every penny.
For a short presentation, you can watch the video below:
2. Electrolux EL4335B Vacuum Cleaner
(Runner Up)
The next in line, that I want to present is the EL4335B model. It has a FlexPro Performance System that incorporates all the features one might need. This vacuum cleaner comes with an On/Off brush roll switch and also a 3-level height adjustment designed to permit you to clean all surfaces, from simple floors to luxurious carpets.
The suction power is adjustable, giving you the possibility to clean also delicate materials such as curtains or fabric.
It has 33 feet reach that is given by its 21 feet cord and its 8 feet hose with a telescopic wand. All these combined will ensure an easy to reach area in any room that you clean.
Pros
HEPA filter;
Easy to use;
Good warranty;
Great for multiple surfaces.
Cons
Can get clogged;
Not the best design.
Personal opinion:
I look into multiple factors when picking a vacuum cleaner, but one of the most important for me is its weight. If I need a big deposit space for it, it loses some points for me. Luckily, the EL4335B is very lightweight and can be easily stored.
Other things I like about it, include its HEPA filters, warranty, and included accessories.
Watch the video below to see this vacuum cleaner in action:
3. ELECTROLUX SC684F Vacuum Cleaner
(Best Budget)
Since Electrolux offers great quality vacuum cleaners, their products tend to be a little more expensive than the ones from the competition. However, you can also find devices suited for people who want to stick to a budget.
From this category, I selected the SC684F model, which in my opinion, is the best value for money Electrolux has to offer.
First of all, this vacuum cleaner is an upright one that has a very classical design. It has a very long cord – 50 feet. This means this once you plug it in, you can work your way around the room without needing to find any other output.
The SC684F vacuum cleaner is lightweight for its class (18 pounds) and can easily be maneuvered while working with it.
With a powerful motor, this model also comes with many accessories such as a brush roll or extra bags.
Pros
Great price;
Very long cord;
Lightweight.
Cons
The fan belt doesn't come with any instructions;
The handle can be inconvenient for a person with arthritis.
Personal opinion:
I think that this is the best value for money you can get from a vacuum cleaner. It has powerful suction, a very long cord and it is lightweight.
I actually think that even if you are not on a strict budget, you should consider this vacuum cleaner. The only big problem that I can find regarding it is given by the handle. If you suffer from arthritis, I don't recommend it to you.
4. Electrolux Sanitaire 2 Motor Vacuum Cleaner
(Most Quiet Vacuum Cleaner from Electrolux)
If you are looking for a powerful and silent vacuum cleaner then the SC9180 model is the one for you. Not only that, but this product also requires very low maintenance and can be used even for commercial purposes.
It can be used to reach difficult corners and edges. Also, it is equipped with HEPA filters and a large 4-quart container. For a better floor versatility, its height can be adjusted in 4 levels.
Another important aspect of this model is that it has an extremely long cord (50 feet) that will let you clean not only the room but also the hallway with just a single output.
Pros
It produces only 70dBA;
HEPA filters;
Great for home and commercial use.
Personal opinion:
There are very few things left to say about the SC9180 model. It is a great vacuum cleaner, that will make every user happy with its results.
The last thing I want to say about it is this. Not only does it have HEPA filters but it is also approved by the CRI (Carpet and Rug Institute).
Watch the following video for understanding more features of this vacuum cleaner:
5. Electrolux EL3020A Vacuum Cleaner
(Best Stick Vacuum Cleaner from Electrolux)
If you don't a big vacuum machine, you can always go with a stick one. Electrolux offers many stick models but in my opinion, the EL3020A model is best from their portfolio.
It has a 25.2V Lithium-Ion battery that reaches the full charge in 4 hours and can be used without interruptions for 60 minutes. It is packed with a DustSpotter LED light that will allow you a better view when cleaning underneath the furniture.
When it comes to maneuvering this device you won't encounter any difficulty because it has a 180° EasySteer Maneuverability feature that will provide an easy navigation on both hard floors and on a fluffy rug.
Pros
Lightweight;
Easy to use;
Washable filters.
Cons
The battery cannot be changed.
Personal opinion:
I said it before and I will say it again. I cannot imagine my life without a stick vacuum cleaner. They are so handy and almost lifesavers when it comes to quick cleaning.
The EL3020A takes the cordless cleaning to a whole different level. It offers 60 minutes of vacuuming without stopping to recharge. However, if your battery dies, there aren't many things you can do about it.
For more information regarding this product, you can just watch the next video:
6. Electrolux EL7085B Vacuum Cleaner
(Most Premium Vacuum Cleaner from Electrolux)
If you want to go with a premium product, then you should take a very good look at this review.
Even if, at first glance, the EL7085B model doesn't say too much about its capacities, this vacuum cleaner actually offers everything you could want.
Its design is simple and easy to use and has a special motorhead that was patented by Electrolux and is known as the Brushroll Clean Technology. This will ease your problems that can occur when the debris tangles your brush roll. With just a click of a button, you will be able to untangle it.
Speaking of the brush roll, this model has a 13-inch long brush roll that will help you finish the cleaning process in a shorter amount of time.
When it comes to suction power, it is safe to say that this vacuum cleaner is more powerful than most of its competitors. This is possible due to the fact that the EL7085B has an electronic system that lets the device know which kind of surface it is cleaning. Having that information, the vacuum cleaner regulates its air-flow in order to have the most appropriate power for each kind of surface.
Pros
Self-regulating air-flow;
Brushroll Clean Technology;
HEPA filters;
7 years of limited warranty.
Cons
The motorhead can overheat;
It is expensive.
Personal experience:
I think that when using the EL7085B vacuum cleaner you don't feel like cleaning your house, but like doing an easy and pleasant job. It works so well on any kind of surfaces, has LED lights that let you see underneath the furniture and let's not forget about the untangled technology.
The only thing that I don't like about it is its bagging technology. I think that they are a little too fragile and break easily. Other than that, I only have good things to say about this.
For more details about the EL7085B model, just press play and watch the next video:
7. Electrolux EL7201A Vacuum Cleaner
(Best 3 in 1 Cleaning Tool)
The Electrolux EL7201A is a bagless upright vacuum cleaner that looks and performs amazingly.
It can be used for any kind of surface from the floor to the ceiling. It has a powerful motorized brush roll, that can be customized to satisfy the floor's height. This means that you can clean both a bare floor and also a plush carpet.
Even if it is not extremely lightweight, it is very easy to maneuver. It comes with a pivoting nozzle that increases that maneuverability, making it very easy to clean underneath the furniture. As a plus, the vacuum cleaner also has LED lighting that will let you see the dirt from under the furniture.
Lastly, it has a wide cleaning brush of 13 inches and a 12 feet action range.
Pros
Very easy to use;
Great design;
Great value for money.
Cons
The filters need periodically replacements;
It is a little bulky.
Personal opinion:
I can't say that this is my all-time favorite upright vacuum cleaner, but it is a very good one nevertheless.
It is great for any kind of surface you need to clean, has great suction power and is easy to maneuver, Other aspects, I think are different from a person to another and need to be discovered by each individual.
You can start learning more by watching the next video:
8. Electrolux SC5845B Vacuum Cleaner
(Best Bagless Upright)
The last model that I want to talk about today is the SC5845B one. This vacuum cleaner is a bagless upright product that is very silent due to its quiet commercial-grade motor.
It has a seven-setting height adjustment dial that will allow you to easily move from one surface type to the next one. This means that you can vacuum a hard floor just as easy as a fluffy carpet.
Another aspect of this model that will make your life easier is its brush dimension – 15 inches. Actually, this is not the only amazing part of the vacuum cleaner. The SC5845B comes with one of the largest dirt cups out there.
Pros
HEPA filters;
It is not noisy;
Great suction
Long cord.
Personal opinion:
I left this model at the end not because it is not a good one, but because I don't usually work with heavy vacuum cleaners. Other than this aspect, it is a wonderful product. Works great on every surface I tried it on, comes with multiple accessories and doesn't make too much noise.
Watch the presentation video below and see if the SC5845B model is what you are looking for:
Electrolux – Brand, Technology, and Models
Electrolux is a Swedish home appliance manufacturer that is considered the world's second-largest machine producer by units traded after Whirlpool.
It originates from two companies and 100 years ago, in 1919, Electrolux was born. From then to now, they developed and managed to bring new techniques producing their products and new innovations for the end-users. Let's check their models with features:
UltraFlex Vacuum Cleaners
This is a new series of bagless Electrolux models. With a compact design, they don't need too much space. They can even be stored in two different forms that will save you even more deposit space.
Turbo Cyclonic Technology
This is the method is used by the vacuum cleaners to separate the collected dust from debris by rotating then at 140km/hr. By doing so, it makes it easier for the filtration operation to catch in the dust and avoid any possible leakage.
The Electrolux vacuum cleaners with this technology also have a dual-channel that serves to maximize airflow. During the process, the suction works at its best.
Push-Button Controls
There are some vacuum cleaners models that make you bend or use your foot in order to reach the controls. This is not the case for the UltraFlex Electrolux models.
All their controls are at an easy reach. Also, these vacuum cleaners have a 5-speed setting that lets you customize the suction power according to your needs. By doing so, you will be able to clean any surface with ease. All you have to do is select the wanted speed by pressing + or -.
Flex Pro Plus
Do you know that very frustrating issue when the brush head is bumping against a wall or a piece of furniture? Well, you can forget about it, because these Electrolux vacuum cleaners have solved it.
May managed to do this by connecting the head brush to the want and letting it swivel 180 degrees.
This permits an amazing maneuverability, therefore you can reach places and corners like never before.
HEPA Filtration System
These Electrolux vacuum cleaners also provide a premium filtration system. These filters score 5 stars on the SLG scale. These filters will capture more than 99% of the particles your vacuum takes in.
This means that these devices will vacuum everything from smoke to dust and small allergens. Not only this, but they will purify the air in the home.
These filters are washable and therefore reusable. All you have to do is to wash them and let them before a new use. Not only are they more convenient, but you will also save a lot of money.
The Bagged Effect
Now, that you know the properties of the bagless vacuum cleaners from Electrolux, let's see how the bagged ones operate.
You might be wondering how can a bagged vacuum cleaner be so special, so let's find out.
Premium Filters
Just as in the bagless case, these bagged ones also use premium filters that can clear more than 99% of allergens from your home.
Large Capacity
One clear benefit of the bagged vacuums is their capacity. Usually, they come with a 5-liter capacity, meaning that you won't have to replace them frequently.
Some of these models have a variable suction power that can be adjusted depending on the floor type.
FlowMotion
The vacuum cleaners from the PURED9 series have something that is called the FlowMotion system. This guarantees a smooth maneuverability, taking away the chore that vacuuming brings along.
PowerForce
These vacuum cleaners are meant to be useful for any type of floor due to the DustPro nozzle. These products come with motors that are efficient, meaning that you can get more cleaning done while consuming less electricity.
Also, they have a decent length core (12 meters) and are very lightweight.
Ergorapido
These vacuum cleaners have a cool name and even cooler capabilities.
Flexibility
This is probably the biggest advantage of these vacuum cleaners. When I say flexibility and don't just mean cordless models. These vacuum cleaners can actually turn into handheld ones by simply detaching the unit from its position.
Maneuverability
These products are very ergonomically designed. Not only that they are very lightweight, but they have a 180-degree swivel. This means that they are able to move smoothly for easy usage from your part.
Brush Roll Clean
Do you know that moment when your brush gets tangled by the picked-up hair? It is more than unpleasant. Luckily, these vacuum cleaners come with a feature that will prevent just that.
Electrolux Vacuum Cleaner Class Types
Before moving to the buying guide, let's see the models Electrolux brings to the market.
Upright
Electrolux offers some excellent upright vacuums that you will very much appreciate. Some of them have the Pro Release wand that allows you to detach its handle and work with it like you would with a canister vacuum.
This provides you a greater range and allows you to vacuum just like you if you were using a canister. With its help, you are able to use an upright vacuum cleaner to clean your stairs.
Canister
It doesn't matter if we are talking about a bagged or a bagless canister vacuum cleaner. All of them work great.
There are actually many examples of Electrolux canister vacuums for you to choose from. So, it doesn't matter what kind of need you might have, there is most definitely a canister Electrolux model fro you.
Cordless
You already know this, but Electrolux has some of the coolest cordless vacuum cleaners that have amazing filters and can be easily converted to handheld ones.
How to choose The Best Electrolux Vacuum Cleaner
Electrolux doesn't make it easy to choose a vacuum cleaner. I say this because it has such a great high-quality variety of models, making your decision to be quite difficult.
But since there is a model for every kind of person, let's put down all the reasons why one should buy a vacuum cleaner. After this buying guide, you will know for certain what you need.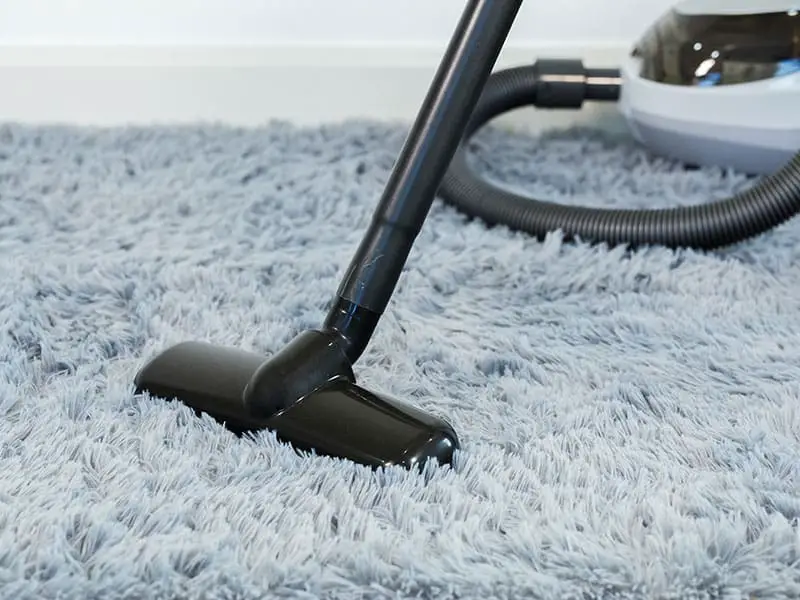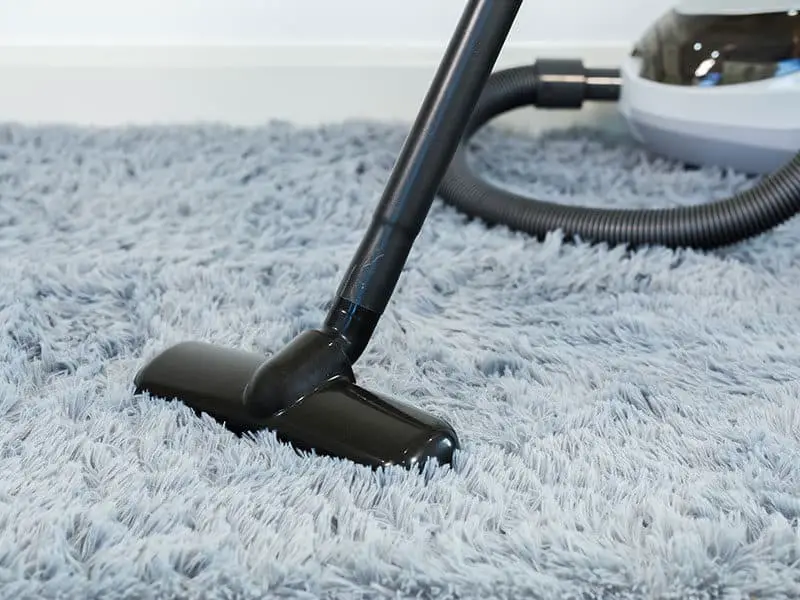 Bagged or Bagless
I know that you probably think that bagless vacuum cleaners are outdated, but this cannot be further from the truth.
If the technology is innovating and they have good filters, thee bagged models can be amazing.
There are actually people that claim they prefer cleaning a bagged vacuum cleaner than a bagless one Some people will argue that bagged vacuums are easier to empty than the bagless ones, while others don't even want to hear about manipulating the dirtbag.
Think about what you prefer and start from there.
Power Source
Depending on the type your work you have to do around the house, you have to pick either a plugged in version or a cordless one.
Just remember, cordless vacuum cleaners are amazing, but the battery won't last to vacuum a big house.
Pet
If you have a pet companion, you need to buy a model with a powerful suction that will be able to suck the hair out of your carpets.
Noise
If you have sensitive neighbors or a newborn child, you will most probably want to pick a model that is as silent as possible and produced the lowest amount of dB.
Green Technology
There is a lot of talk about the environment and how we need to protect it, therefore you should take this aspect into consideration. Luckily, Electrolux has green some vacuum cleaners from which you can choose.
These models are mostly produced with recyclable materials, therefore they are 90% recyclable.
There are multiple green vacuum cleaners for you to choose from. There are bagless and cordless models from which you can pick.
FAQ
Conclusion
I really hope that this article was helpful and that after reading it, you know more about the Electrolux vacuum cleaners and what model suits your needs.
I would be more than happy to answer any question regarding the subject you might have, so don't hesitate to use the comment section. You can also write to me and tell me if you use or have used an Electrolux model.