Top 10 Best Eureka Vacuum Cleaners 2024
I am almost certain that every person who had its vacuum machine longer than a year will say that its brand is the best. But what happens when it breaks and you need a new one? Do you buy the exact same model or are you going to try a different one from the same brand? And what happens when you want to try a brand that you've never tried before? How can you choose?
There are so many companies out there. Shark, Miele, Electrolux and so on, all are producing exceptional vacuum cleaners and there are people who swear on their capacities.
Today, I decided that I will not make a presentation that includes different brands, but one that has the best Eureka vacuum cleaners. So, let's see what this company has to offer and why you should buy your vac from them.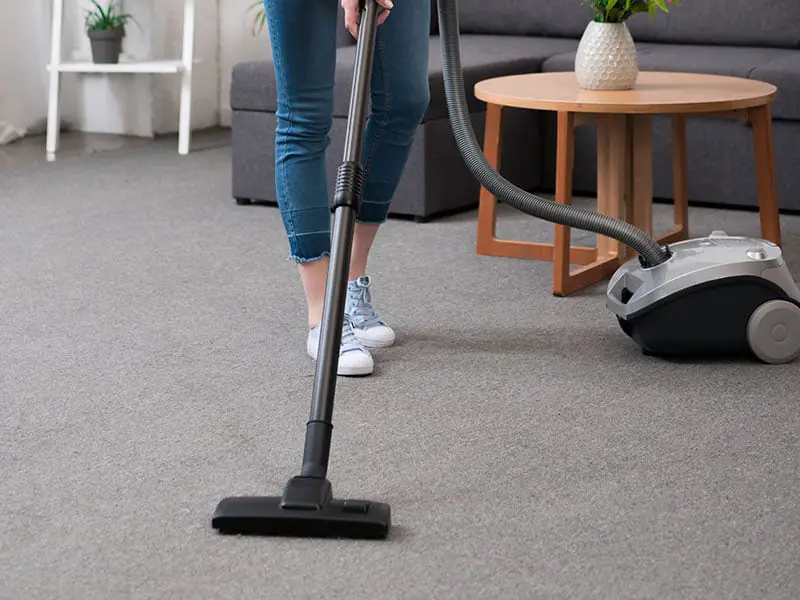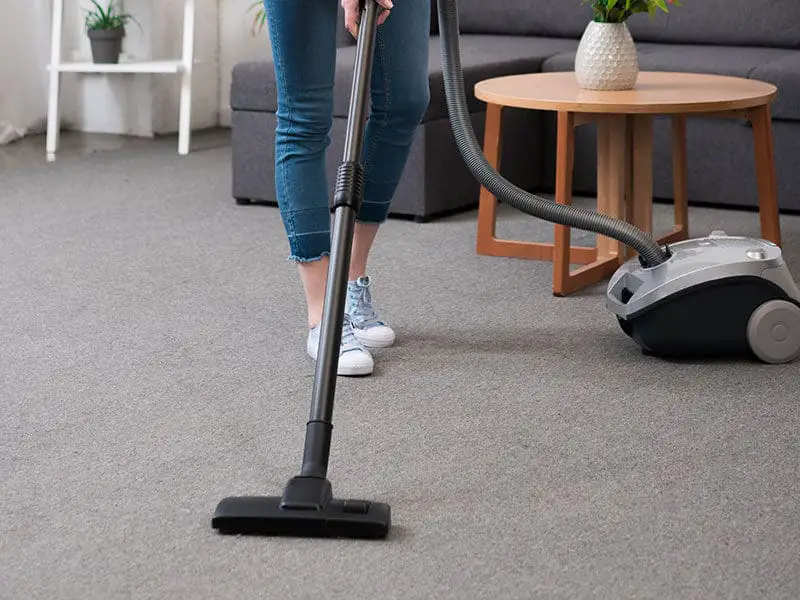 List of Recommended Eureka Vacuum Cleaners
You are the end of your journey for picking a Eureka vacuum cleaner. So let's see once again the models that are the best of the best and I warmly recommend you:
10 Best Eureka Vacuum Cleaners Comparison Chart 2022
Before going through what is good and what is lacking at each Eureka vacuum cleaner, I recommend you to read this comparison chart. It will give you a better understanding of the products and the differences between them.
| Best Eureka Vacuum Cleaners | Weight | Dimensions | Amazon rating | Warranty |
| --- | --- | --- | --- | --- |
| Eureka NEU180B - Best Overall | 14.3 pounds | 13.4 x 13.8 x 44.5 inches | 4.3 | 2 Years Limited |
| Eureka NEU100 - Runner Up | 11.25 pounds | 11.4 x 11.9 x 41.3 inches | 4 | 1 Year Limited |
| Eureka Mighty Mite - Best Budget | 11.6 pounds | 9 x 17.5 x 11.6 inches | 4 | 1 Year Limited |
| Eureka Power Speed NEU188A - Best for Pet Hair | 17.15 pounds | 11.8 x 14.6 x 34.3 inches | 3.9 | 2 Years Limited |
| Eureka NEU202 - Best Hose Reach | 17.9 pounds | 13.8 x 13.4 x 44.5 inches | 3.9 | 2 Years Limited |
| Eureka NES215A - Best 3-in-1 Vacuum Cleaner | 4.85 pounds | 45.9 x 9.7 x 5.6 inches | 3.9 | 1 Year Limited |
| Eureka NEU562A - Best Warranty | 18.18 pounds | 12.5 x 12.5 x 45 inches | 3.9 | 5 Years Limited |
| Eureka NEN110A - Best Dust Cup Capacity | 8.29 pounds | 14.2 x 12.2 x 9.7 inches | 4 | 1 Year Limited |
| Eureka NEC222 - Most Premium | 8.8 pounds | 8.5 x 9.5 x 43.5 inches | 4.3 | 2 Years Limited |
| Eureka 71C - Best for Garage Cleaning | 6 pounds | 15 x 8 x 7 inches | 3.8 | n/a |
Top 10 Best Eureka Vacuum Cleaners 2022
This is the full review chapter of the article. Even though you probably have made an opinion after reading the comparison chart, I still recommend you check all ten products. You never know what will catch your eye.
1. Eureka NEU180B Vacuum Cleaner
(Best Overall)
The Eureka NEU180B has all the reasons to be my overall favorite. It is very lightweight and portable, making it very easy to carry around the house, even though it is an upright model.
It has 5 height adjustments. This means it can be used on every surface you can think of. Fluffy carpets, small rugs, hardwood floors or tiles. Just name it and the Eureka NEU180B will take on the task.
It is a bagless model that has a very generous dust cup that will not require very frequent emptying.
Another aspect worth mentioning is the number of accessories that come along when ordering this vacuum cleaner. You will receive a long crevice tool, an upholstery tool, and a dusting brush. All of them can be stored on the vacuum cleaner.
Pros
Portable;
No maintenance costs;
Great price.
Cons
It cannot be used for curtains;
It can be considered noisy.
Personal opinion:
I absolutely love this vacuum cleaner. From the compact design to its very premium capabilities that come at a more than decent price, the Eureka NEU180B is a wonderful product to have.
I really like how lightweight and easy to handle it is. Also, I like that it can be used on multiple surface types. However, due to its very powerful suction, I don't recommend it for curtains.
Check out the video below to see how it works:
2. Eureka NEU100 Vacuum Cleaner
(Runner Up)
My next favorite product from Eureka's portfolio is the Eureka NEU100. It has a very powerful suction that can be used for both carpets and hard floors. To ensure a quick cleaning, the product offers a wide 10.5″ cleaning path.
Also, it is very lightweight and compact. This means that not only it is very manageable, but also very easy to store.
Speaking of maneuvering, the Eureka NEU100 model has a quick-release handle that will make the above-floor cleaning very easy. All you need to do is to attach the crevice tool or the dusting brush to the handle when you need to clean the upholstery, windows or other places that are hard to reach.
Its filters are washable and reusable. I recommend you leave it to dry completely before putting it back.
Pros
Amazing price;
Great suction power;
Great for upholstery cleaning.
Cons
Not the best for flat carpets;
The cord could have been longer.
Personal opinion:
This is an amazing vacuum cleaner that is very affordable. It is incredibly easy to use and will save you a lot of time when you need to clean the upholstery.
Also, I love that you receive both a crevice tool and a dusting brush.
I would have liked a better cord, but since it is such a great vacuum cleaner at a low-budget price, I think that you can get over this issue.
3. Eureka Mighty Mite Vacuum Cleaner
(Best Budget)
If you are on a budget and look for a Eureka vacuum cleaner that is cheap but still can get the job done, there is no better one than the Eureka Mighty Mite.
It is a lightweight canister with a 10 amp motor that can be used for both your house and your car.
Not only that it has a good suction, but this model also includes a blower port that will come very handy when cleaning the garage.
What I find very interesting about it is its auto shut-off feature that will protect the vacuum cleaner from overheating.
Pros
Great for house and car;
It has a blower function;
It has an auto shut-off function.
Personal opinion:
I honestly believe that the Eureka Mighty Mite is not only the best budget vacuum cleaner from Eureka but one of the best when compared to other brands as well.
It is portable and easy to handle. It has the controls at your fingertips reach and last but not least, it can easily turn into a car vacuum cleaner.
Yes, it is not the best vacuum cleaner that you want for your carpets, but remember that it is a very low-budget vacuum cleaner.
For a better understanding of the product, I recommend you watch the following video:
4. Eureka Power Speed NEU188A Vacuum Cleaner
(Best for Pet Hair)
The next product that I want to talk about is especially important for people that have pets. The Eureka Power Speed NEU188A model is an amazing upright vacuum cleaner that will come extremely handy if you have a dog or a cat companion.
For handling all areas, this model has a 5 height adjustment. This means that you will be able to switch from hardwood floors to fluffy carpets without any problem.
Due to its LED lights, you will be able to have a better view of what lies beneath your furniture and be sure that you have removed all the dust from there.
Another aspect worth mentioning is its dust cup that is a large one that will permit multiple cleaning sessions without the need to empty it.
Pros
Great for pet hair;
Works on multiple surfaces;
Big dust cup.
Personal opinion:
I think that if you have a pet it is a necessity to have a vacuum cleaner that can handle the hair. Luckily, the Eureka Power Speed NEU188A will solve this issue for you and will clean all surfaces from your house.
Another thing that I was impressed by was the great number of accessories that you receive such as a flexible telescoping crevice tool or a pet turbo brush.
5. Eureka NEU202 Vacuum Cleaner
(Best Hose Reach)
Another great vacuum cleaner for pets from Eureka is the Eureka NEU202.
You might wonder why I added two pet products. I've decided to talk also about this model because of his hose reach, which in my opinion is amazing (8 ft.)
It is very lightweight and easy to lift up. Its wide cleaning path (12.6″) will provide a fast cleaning while its 5-floor selection dial will let you use it on any surface you will want.
Its dust cup capacity is 2.1 liters. This means that you will not have to empty it very often.
Pros
Great hose reach;
No maintenance cost;
Can be used on multiple surfaces;
Very helpful for pet owners.
Cons
It doesn't have the best glide.
Personal opinion:
I won't say that this is my favorite vacuum cleaner, but it is a great product nevertheless.
What I most certainly like is its hose reach and its wrappable 25′ cord. However, it all depends on what you need from a vacuum cleaner. This product can be a dream come true for some and an average one for others.
6. Eureka NES215A Vacuum Cleaner
(Best 3-in-1 Vacuum Cleaner)
If you want a vacuum cleaner that will solve 3 of your problems then you should most definitely pick the Eureka NES215A.
With an incredible design, this 4-pound vacuum cleaner is a very portable and easy to use model that can reach any possible corner. Its great maneuverability is given by its signature swivel steering.
Also, its cleaning results are way superior when compared with other vacuum cleaner sticks.
When it comes to picking up large debris, its capture nozzle does an extremely good job. Because of this, it is great for low carpets and hard floors.
Eureka NES215A has washable and reusable filters that will save you money and also be good for the environment.
Pros
Can be used on multiple surfaces;
Very portable.
Cons
Not the best suction power.
Personal opinion:
I think that life without a stick vacuum cleaner would not be the same. And when you can find a 3-in-1 model, then it is more than a dream come true.
With a very portable design, the Eureka NES215A vacuum cleaner can turn into your best friend even though it doesn't have the best suction.
7. Eureka NEU562A Vacuum Cleaner
(Best Warranty)
The next article that I want to talk about, not only does it have great characteristics, but it also has a warranty that proves that Eureka knows exactly that this is an amazing vacuum cleaner.
With a 5 years limited warranty, the Eureka NEU562A is a very easy to use model that has increased maneuverability when it comes to cleaning underneath the furniture. This is possible due to its swivel steering design.
It has big wheels that will make it easy to glide regardless of the surface. It is a powerful upright vacuum cleaner that never loses its suction due to its multi-stage cycle system.
Its dust cup is very easy to empty and clean and will save you a lot of money.
Pros
It comes with multiple accessories;
It doesn't lose suction;
It has an amazing warranty.
Personal opinion:
I heard Eureka saying that this is one of the products that they are the proudest of and I think that this says more about it than anything I could have to say.
I will only say this. I would have absolutely loved it if it were more portable, but that is just me.
To see how to assemble this vacuum cleaner just play the next video:
8. Eureka NEN110A Vacuum Cleaner
(Best Dust Cup Capacity)
The Eureka NEN110A model is similar to the Eureka Mighty Mite one, but it has a better dust cup. Actually, it has one of the best dust containers that you will find – 3 liters.
However, this is not its only good part. It comes with an integrated airflow control on its handle that can be simply changed with your fingertips.
It offers three settings that you can use depending on the surface you are cleaning.
The Eureka NEN110A model is very lightweight and easy to manage. It comes with an automatic cord rewind that will save you time.
Pros
Very portable;
Great dust cup dimension;
Great value for money.
Cons
Not the best for carpets.
Personal opinion:
I think that the Eureka NEN110A model is perfect for people who either don't want to empty the canister very often or who don't want to spend money on bags.
I like that it is very portable and easy to use. However, I wouldn't recommend it for carpets.
If you want to find out more about it just take a look at the next short presentation:
9. Eureka NEC222 Vacuum Cleaner
(Most Premium)
If you can afford to look at more premium models, you will want to take a look at the Eureka NEC222 model.
First of all, it is a cordless model with a 220W suction power that will be suited for deep cleaning on both your house and your car.
Its runtime is of 30 minutes on the normal suction mode, but for more suction, you can always press a button and select the Max power mode.
Since it is a cordless model it is suited for everyday use, You don't have to worry about its set up because it is very easy to assembly.
It is very lightweight and easy to maneuver, therefore you will be able to clean even the most hard-to-reach edges.
When it comes to emptying, it offers two options, You can either twist its dust cup and empty it or just push the release button and empty the debris.
Pros
Premium quality;
Cordless;
Very portable.
Cons
Replacement parts are hard to find.
Personal opinion:
A good stick vacuum cleaner is an amazing product to have in your house and the Eureka NEC222 model is one of the best ones you can find on the market at this moment.
Actually, the only bad thing I managed to find about it is the difficulty in finding replacement parts if needed. So, in the hope that you will not need any replacements, I truly recommend it for your everyday cleaning.
10. Eureka 71C Vacuum Cleaner
(Best for Garage Cleaning)
The last vacuum cleaner that I want to talk about is one of the best Eureka has to offer for garage cleanings. The Eureka 71C has a great suction that will come in very handy for cleaning workshops, garages or car interiors.
It contains an onboard crevice tool and also a Riser Visor that will work great for the stairs that are carpeted.
Also, it comes with a long 20-foot cord that will permit a great maneuverability. You don't have to worry about the cord because you can easily wrap it when storing the vacuum cleaner.
Last, but not least, the Eureka 71C vacuum cleaner comes with two motors. One of them powers the revolving brush, while the second one is used for suction.
Pros
Great suction;
Very good for cars and garages;
It has a long cord.
Personal opinion:
I am not the best person to talk about garage cleaning, but if I would have one, I would love to have a device like this one to help me around.
It is very lightweight but due to its double motor, it has a great suction.
I tried it for dog hair and wasn't satisfied with the results, but since it is meant for workshops and garages, this should not be an issue.
Eureka Small Presentation
Eureka was founded more than 100 years ago in Detroit by Fred Wardell. At first, they were selling vacuum cleaners produced by other manufacturers, but slowly, they turn into a producing company which at the moment even has some patented features.
Before moving on to talk about the actual model types offered by Eureka, let's first discuss some key characteristics that this company has in its portfolio.
Filters
We all know how important are the filters when discussing a vacuum cleaner. We live in such a polluted world, so the quality of the indoor is vital for the health of a regular person. I don't even want to start talking about the repercussions of pollutants on someone with either asthma or allergies.
These being said, a good set of filters can help you remove allergens from your home and at this chapter, Eureka has a leading position. It works with HEPA filters. You might say that all the reputable brands use them and you will be right.
However, what Eureka does is to add some extra carbon/charcoal filters that absorb the fragrances from the room.
Eureka has models that are labeled with either Sealed HEPA or True HEPA. These ones have an elaborate design that guarantees that no leakages occur and that all air dragged in will pass through the filters before it will be returned to the environment.
As a note, to be sure that the filters work as promised, you should not forget to replace them every 3-6 months.
Eureka Bags
Eureka doesn't offer only HEPA filters, but also HEPA bags. Just as in the filters' case, they also capture pollutants and allergens and are created to suit many models. They are created in such a way to fit in a perfect manner into your cleaner.
These bags are so high-quality that they guarantee that no particle of dust or pet hair will be sent back into the air.
Even though they offer premium results, they don't come at a premium price but are very affordable.
Eureka Warranty
I know that this is not an aspect of interest until the vacuum cleaner actually breaks and you find yourself dependent on it. However, Eureka not only do they guarantee that their products don't come with defective parts, but they also offer 1 to 3 years of limited warranties. All the warranties have the same terms and conditions. The only difference between them is their length.
The most important thing you need to do is to register your product as soon as possible. To do that, all you have to do is to fill the warranty card that you will receive and mail it to them. This way you will be sure that whatever need for a warranty you will have, it will be covered.
The warranty will cover mechanical malfunctions, but also issues that occur to light bulbs or drive belts.
What Eureka won't help you with is with problems that appear after an improper use of the vacuum cleaner. So, take good care of your vac and Eureka will solve any malfunction that appears due to their technology of production.
Eureka Replacement Parts
Sometimes, you have to take the matter in your hands and fix or replace some parts of your vacuum cleaner on your own.
Luckily, you can find replacement parts for your Eureka vacuum cleaner very easy at more than decent prices.
Eureka offers, filters, bags and also belt replacements, so all issues that can be solved at home can be done with a simple "how to fix a vacuum cleaner" tutorial and the right replacement.
Eureka Product Types
First of all, I will like to say that just as any brand, Eureka also offers bagged and bagless models. Since the bagged ones are only among the canister and upright ones and I already presented the high-quality HEPA bags, I won't linger too much on the subject and go straight to the bagless ones.
Eureka's Bagless Models
Eureka offers multiple and very different bagless options from which you can choose. It all depends on your needs and possibilities so let's check them all out.
Upright Vacuum Cleaners
These are perfect for people who don't want or can't bend too much. Most of them have their brush bar detachable and also accessories that will help you make a deep clean. This will allow an easy shift from cleaning rugs to hard floors.
You should not consider them suited for everyday use because they are heavy.
Canister Vacuum Cleaners
Canisters are probably the most common vacuum cleaners out there. Because Eureka knows how important is to have a good bagless canister, they made their product extra helpful.
They can be used for both carpets and hardwood floors. Also, they can help you vacuum the crevices and nooks. Also, these models usually come with attachments that will permit you to clean your upholstery and curtains.
Stick Vacuum Cleaners
Where design stands, the stick models are similar to the upright ones. The difference is given by the accessories that the sticks are missing, but also by their weigh.
The sticks are very lightweight and therefore very easy to handle. Mostly, they are cordless and are great for everyday cleaning and not for a more intense one.
Handheld
Not only upright vacuum cleaners have a more lightweight brother, but also canisters and in their case, this relative is the handheld model.
Eureka offers this model as well. It is recommended to be used for the situation when portability is a must, but also for people that want a vacuum cleaner, especially for the garage or workshops.
Convertible Vacuum Cleaners
One of the best inventions in the vacuum cleaner's niche, from my point of view, is the 2-in-1 models. These products can work as both a stick and a handheld one and you can use them both to ease your work.
Eureka understood the effectiveness of these products and created some amazing convertible vacuum cleaners that will help you in your everyday cleaning.
Eureka Central Vacuum Systems
It doesn't matter if you install the Eureka central vacuum system in a home that is under renovation or not, placing this device won't require any wall remodeling because they won't be damaged during the process.
With it on your wall, you can easily clean every corner of your house.
Eureka Steam Cleaners
Not actually vacuum cleaners, but from the same category, Eureka also offers steam cleaners. I won't talk too much about them, because this article is about vacuum cleaners, but I wanted you to know that if you want an electric mop from Eureka, you won't have a hard time finding one.
How to Choose the Best Eureka Vacuum Cleaner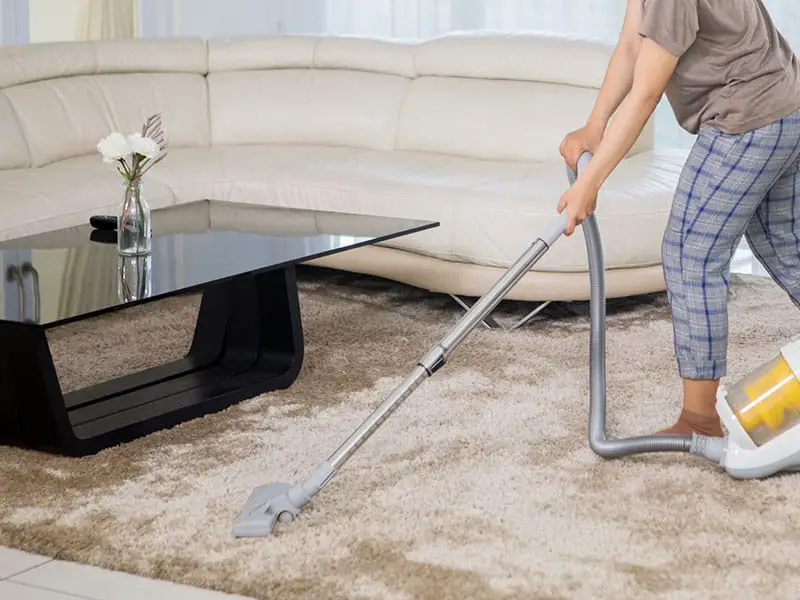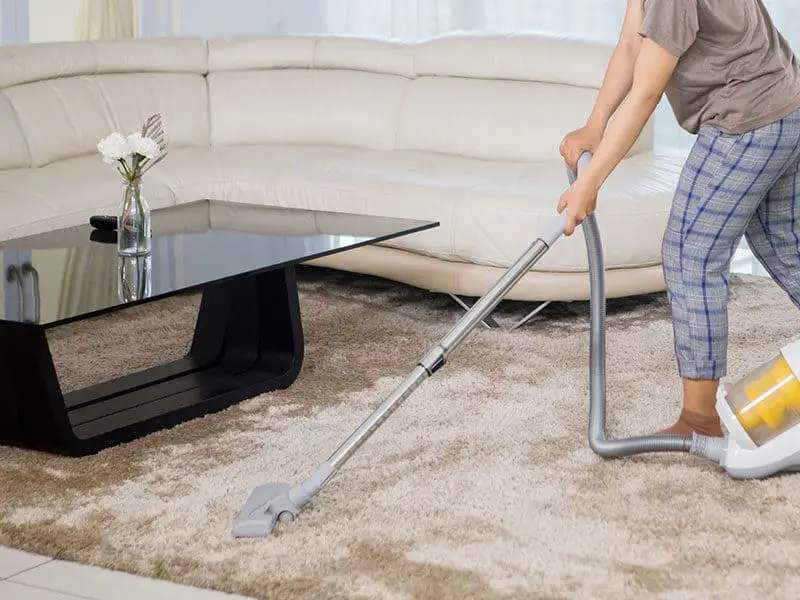 You know what are the best 10 products from Eureka, you know the things that make Eureka be one of the best vacuum cleaners manufactures of the world, so now it is time to think about your wants and needs. Only by following a buying guide similar to the one below you will be able to make the perfect purchase for you.
Model Type
Probably the most important factor when buying a vacuum cleaner is the model. So start by thinking of your house.
Do you have lots of carpets? Then you should pick an upright model.
Do you have lots of hardwood floors? Then you should pick a canister one.
Do you have a house with stairs and a garage? Then you should pick a handheld model.
Do you need a vacuum cleaner for everyday use? Then you should buy a 2-in-1 vacuum cleaner.
Bagged or Bagless
This is a matter of taste. You either prefer bagged vacuum cleaners of bagless ones.
Luckily, all Eureka products have both HEPA filters and bags, so from this point of view, the answer is very simple.
However, bagless vacuum cleaners will save you some money, because the filters only need some periodically cleaning. On the other side, emptying a bagless container can be an issue for a person with asthma.
Noise
All vacuum cleaners make noise and that is not a secret. However, some or more silent than others. So if you have a small child that needs to sleep while you clean the house, look into models that are quieter such as canister ones.
Accessories
Some models come with more accessories than others, but usually the more accessories, the bigger the price. Think of what accessories you need and pick the vacuum cleaner according to that.
It will not help you in any way to have a pile of accessories that you never used, piled in a storage area.
Size
Depending or house, you will either have a big deposit space or a smaller house. So, if you live in a small flat, you should pick a small vacuum cleaner.
But if you live in a big house with a garage and yard, you will need a bigger, multifunctional vacuum cleaner.
Price
Eureka vacuum cleaners are in between two digits and three, almost four digits price range.
However, if you want a more premium vacuum cleaner than you can afford, you can look for promotions and sales.
FAQ
Conclusion
I hope that after reading this article, you are one step closer to the final line on your journey of finding the best Eureka. I know that it was a long read, but having the complete information is vital when purchasing a home device that you will use for a long time.
This being said, you can use the share button to help us spread the word of mouth. Also, if you had a Eureka model and want to present your opinions, please feel free to leave a comment.