People who have planned to upgrade their tools for cleaning should have heard about the Bissell brand. Easy to recognize, this Bissell vacuum cleaners can be found in lots of sizes, shapes, and attachments in this massive market share. The budget for these products is also adapted to lots of pocketbooks.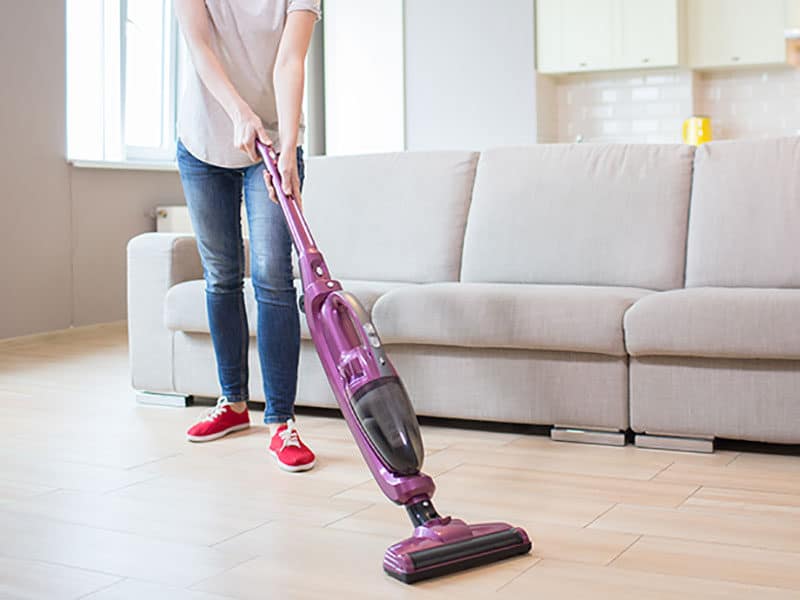 The Bissell Vacuum cleaners have earned their reputation due to their certain attributes. So, from having a really low price, the Bissell products are of good quality, and this is why the company deserves its heavyweight name in the business.
The number of choices available within the brand options is quite big and can be daunting for someone for choosing a vacuum cleaner for the first time.
However, there are Bissell's many options that can be compared with others from the industry, but some of them really deserve your attention. This article is going to present to you the best Bissell vacuum cleaners, their benefits and also the reason why this brand's products are so popular.
If you want a reinforcement in Bissell's products, then this information will worth your consideration.
List of Recommended Bissell Vacuum Cleaners
Let's see once again what are the most important models presented in this article that you should remember.
10 Best Bissell Vacuum Cleaners Comparison Chart 2021
All Bissell products are high-quality and it was very hard to pick just 10. To offer a general view of the selected models, I've made a comparison chart for you to check before reading the full reviews.
10 Best Bissell Vacuum Cleaners 2021
Here they are. The reviews for the 10 best Bissell vacuum cleaners. I tried not to leave anything behind, providing not only the pros and cons of each model but also my personal opinions. So, let's start!
1. BISSELL Cleanview Swivel Pet 2252 Vacuum Cleaner
(Best Overall)
It was a very hard job to pick the best overall product from Bissell because all of them are amazing, but I think that the 2252 model has it all.
First of all, it comes at a more than a decent price for what it offers. Due to its triple action brush roll and its scatter free technology, the Bissell 2252 vacuum cleaner works amazing when it comes to picking pet hair.
It is very easy to maneuver, making it easy to vacuum around furniture and corners.
It has a 6 feet length hose, guaranteeing that you can to move around the room with ease.
Pros
Easy to clean around edges;
Great price.
Cons
Can get clogged;
The belt needs periodically cleaning.
Personal opinion:
I appreciate almost everything about this vacuum cleaner, but the thing I like most is that it comes with tools specialized for pet hair. Also, it is very easy to empty and clean the dirt bin without making any mess.
To understand how to assemble this vacuum cleaner, I recommend you to watch the video below:
2. Bissell ICONpet 22889 Vacuum Cleaner
(Runner Up)
If you are reading this article, you most probably have a furry friend and are in search of a vacuum cleaner that will make the cleaning process easier. Therefore, this next product I want to talk about is a cordless one.
This will let you clean every corner of the house (because we all know that pets' hair can be found everywhere). This ICONpet model has a 22v lithium-ion battery and also a High-Powered Digital Motor. This means that you will get a quicker and a more comfortable vacuum approach to your whole home and additionally your car.
This model comes with a patented Tangle-Free Brush Roll that spins up to 3200 RPM, without leaving no hair wrap when vacuuming.
Last but not least it has some LED lights on the foot that will help you to see pet hair and other dirt while cleaning the house.
Pros
Can be converted into a handheld vacuum cleaner;
It has LED lights;
Easy to use.
Cons
Can be considered pricey;
Not the best for fluffy carpets.
Personal experience:
I must confess that the thing I like the most about it is its capability to transform into a handheld vacuum cleaner. It is a lifesaver when you want to clean very small corners or the car seats.
Other than this aspect, it is a great vacuum cleaner, a little bit pricey, but a good device nevertheless.
Check out the next video to see it in action:
3. Bissell Featherweight Stick 2033 Vacuum Cleaner
(Best Budget)
This is not only the best budget vacuum cleaner from Bissell but also the most lightweight. But don't be fooled by the price and weight because this model has a powerful suction that will make your life very easy.
It is a very versatile vacuum cleaner that comes with a floor nozzle and a furniture crevice tool.
The Featherweight product is a plugged-in model that can easily be converted from a stick vacuum to a handheld one.
Pros
Great price;
Very lightweight;
Very compact.
Cons
Not the best suction;
Very hard to find replacement filters.
Personal opinion:
I always prefer a lightweight vacuum cleaner because I think that they are easier to use. And when a friendly weight meets a friendly offer for my bank account, it is a match made in heaven for me.
Yes, this model has some minuses when it comes to suction power, but remember that you are not buying a premium vacuum cleaner.
Watch the video below to understand more about it:
4. BISSELL Cleanview Upright Bagless Vacuum Cleaner
(Best Warranty)
There are multiple factors you should consider when picking a Bissell model, as you will see further on in this article. One of the things you should consider is the warranty of your vacuum cleaner and in this category, there is no better version than the BISSELL Cleanview Swivel Rewind model.
With a 4 years warranty, this model comes packed with a triple action brush roll that maximizes the pet hair pickup. It has a 27-foot power cord that automatically rewinds, permitting a quick and easy storage. It is very practical when it comes to cleaning the furniture or corners.
Pros
It is lightweight;
Very good warranty;
Good price.
Personal opinion:
This vacuum cleaner has many qualities, but it doesn't have the best design. There aren't many things that are left to say about it other than the fact that you will need 12141 replacement filters for it.
To understand how to assemble this vacuum cleaner please watch the following video:
5. Bissell Garage Pro 18P03 Vacuum Cleaner
(Best for Garage)
If you look for a Bissell vacuum cleaner especially for your garage and car, you should go with the Garage Pro. It can be installed on the wall, offering you a larger area to manage it. Another aspect of this product is that is a wet vacuum cleaner with a 32-foot hose.
It has a semi-translucent 4 gallons dirk tank with an LED Full Water Tank Indicator that will tell you when you have to empty it.
The Garage Pro has a 12-amp motor that allows great suction power, therefore it is great for any garage, workshop or car cleaning. However, due to the fact that its canister is lightweight, it can easily be taken and used around the house.
Pros
Very practical;
It has multiple accessories;
Excellent suction.
Cons
Expensive replacement filters;
Narrow hose.
Personal opinion:
There are many vacuum cleaners designed especially for garages, but I must confess that this is my favorite one. I love that it can be installed on the wall and I don't have to always stumble upon it.
Also, I like that if needed I can take it with me inside the house.
The minuses that it has are really small and you should consider it when browsing your options.
For a better understanding of the product, watch the next video:
6. Bissell Zing Canister 2156A Vacuum Cleaner
(Best Canister by Bissell)
Bissell actually makes canister models as well and their 2156A model is, in my opinion, the best this company has to offer. This product is a bagless one, meaning that you won't have to search for dust bags replacements for it.
It provides a powerful suction due to its cyclonic action and is suited to be used on multi surfaces. It has multiple types of filters (dirt cup and post motor) that will capture the very powdery dirt with ease. These filters are washable and can be used multiple times.
Lastly, it is very lightweight and easy to handle.
Pros
Amazing price;
Washable filters;
Bagless.
Personal opinion:
I am not the biggest fan of the canister vacuum cleaners because they tend to need more space for deposit and they are more difficult to handle. However, this model is very lightweight and easy to use.
I love that it is bagless and that it has a big cord – 15 feet. Also, it comes at a more than decent price, making it a great value for money.
7. Bissell Air Ram 1984 Vacuum Cleaner
(Best Cordless Power)
Cordless vacuum cleaners are great. They offer you increased maneuver possibilities, but most of them can only function for 20-25 minutes. This is why I want to talk about this cordless model from Bissell. Due to its lithium-ion battery, the AirRam model can function to up to 40 minutes without interruptions.
It is extremely compact and lightweight. It even has a handle that can be collapsed to provide an easy storage.
The AirRam vacuum cleaner can be used on both carpets and hard floors due to its brush roll and foot design.
Another great plus that I want to highlight is that it has LED lights that are illuminating while vacuuming. This will help you see every small dirt on the floor.
Pros
Great function time;
Lightweight;
It can be used on multiple surfaces.
Cons
Its handle can break;
It can be considered pricey.
Personal opinion:
I said it before and I will say it again. I would be lost without my cordless vacuum cleaners, but this model brings the cordless experience to a new level. Its function time is so big that you don't have to bother with the battery dying in the middle of your cleaning routine.
Its dirt bin is easy to empty without making a mess around you, but for a better understanding of the process check out the video below:
8. Bissell MultiClean 2035M Vacuum Cleaner
(Best Multicleaner)
If you want a large, powerful, multi cleaner vacuum cleaner than the 2035M from Bissell is the perfect pick. It has an 11 amp motor and a 6-gallon capacity that will provide the best possible suction.
Furthermore, it has a blowing function that will help you clean the garage area, the porches and or also to fill inflatable beds and toys with its tools.
It comes with a special kit for auto cleaning that includes a precision wet suction tool, a crevice tool and more.
Pros
Great value for money;
It can be used for any purpose imagined.
Cons
It can come without a hose.
Personal experience:
This is a monster when it comes to vacuum cleaners. It has a large 23L dirt cup capacity and it can suck every possible dirt.
If you live in a small apartment, you won't be needing this model because it is big and you won't be able to use it at its best. However, if you have a house with a garage and a yard, you will definitely understand how useful and powerful this vacuum cleaner really is.
9. BISSELL Pet Hair Eraser Hand Vacuum Cleaner
(Best Handheld from Bissell)
This Bissell vacuum cleaner that I want to talk about is probably their best handheld model. It has a 14V Lithium-ion battery and a dirt cup capacity of 0.7 liters.
It has a motorized brush tool that helps you to remove even the pet hair that is stuck to the couch or carpet.
This handheld vacuum cleaner comes with a triple level of filters that will improve your cleaning. Another important aspect is that its dirtbag is very easy to empty and clean.
Pros
Great performance;
It has a motorized brush;
Good price.
Cons
It doesn't have the best battery life.
Personal opinion:
I heard people complaining that they were electrical shocked by the power button. I didn't have this issue, so I don't know what to say regarding it.
I like how easy it is to use and how great it handles pet hair that simply doesn't want to be removed from the couch. Also, I like the tools that come with this vacuum cleaner. You will receive a crevice tool, an upholstery tool, and of course the praised motorized brush tool.
Below you will find a tutorial made by Bissell that explains the steps to take if your device doesn't have power. I recommend that you watch it:
10. BISSELL Crosswave Pet Pro 2306A Vacuum Cleaner
(Most Premium Vacuum Cleaner from Bissel)
I left this model for last because it is a premium vacuum cleaner. The 2306A model doesn't only wet vacuums the surfaces from your house but it also washes your floors.
It has an advanced technology that minimizes hair wrap. This is possible due to its Tangle-Free Brush Roll that takes the filth and extracts the debris, sending it to the Dirty Water Tank. In this process, there is another component involved. It is called the Pet Hair Strainer and it separates the debris from the dirty water.
The 2306A vacuum cleaner has a Two-Tank Technology. This means that the dirty water is kept in one tank while the fresh one in another, guaranteeing that you are only washing with fresh water.
Pros
It accepts cleaning formula for odor refreshment;
Great for multiple surfaces.
Cons
Can be considered pricey;
Owners with long-haired pets may consider this not powerful enough.
Personal opinion:
Being a pet owner, I always struggle with its hair. However, after I tested this vacuum cleaner I can say that cleaning the house after a dog or a cat can be easy. Not only that it eases the workflow but it also cuts the time in half.
Yes, it is expensive, but it also offers premium results. For more details just play the video below:
Here is a Bissell Overview
First of all, for all those people who are interested in the Bissell products, it would be nice to know some facts about the brand and its long history. Compared with the other competitors on the market, Bissell may be the oldest vacuum brand which is still producing their articles.
It all started in 1876 when Melville Bissell and his wife, Anna, were looking for an easier way to clean their storefront in a more effective way.
First, Melville invented the carpet sweeper, and then the two spouses founded the Bissell company. No wonder the company has grown really fast, and the wife, Anna, became the very first female CEO of an American company.
The popularity of the Bissell increased really fast, so even the Queen of England ordered one of the Bissell's vacuum cleaners at the Buckingham Palace.
So, day by day, the company has increased its name and also the production and has proven its quality over time. As a result, today, the brand is one of the most popular vacuum brands in the world.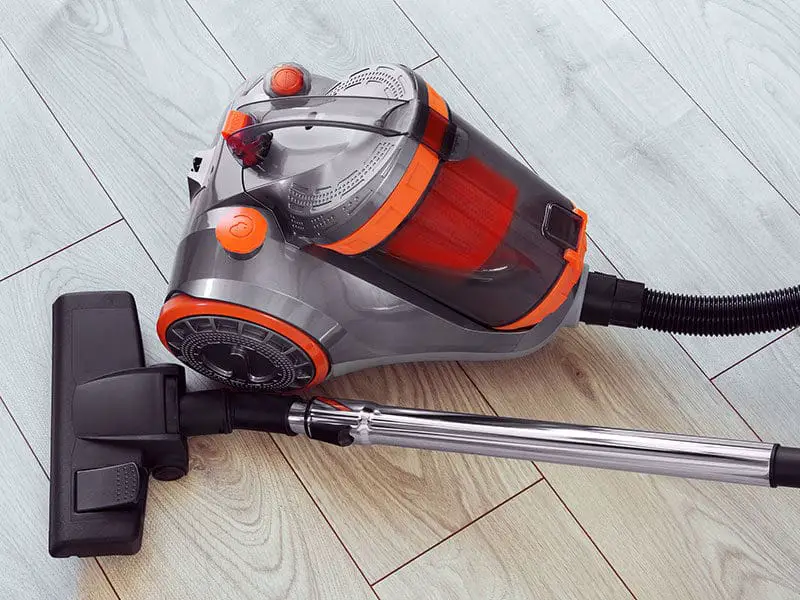 Who Makes the Bissell Vacuums?
The manufacturing corporation that produces the vacuums and the floor care items is Bissell Homecare. The headquartered is in Walker, Michigan, and the Bissell company is one of the best-selling brands in North America.
In 1883, Bissell built its first manufacturing plant somewhere in Grand Rapids. Well, imagine that the company in 1890 was already producing a thousand sweepers per day.
One day, in 1889, Melville died, so his wife Anna became the leader of the company. Since then, Bissell became a company in continuous expansion, from making mechanical sweepers to producing shampooers and vacuums.
The Focus on Pet Owners
Part of the Bissell's continuous success was their focus on the pet owners. So, during the time, the vacuum cleaners from this brand got specialized in cleaning the pet hair. And the brand is also known for the periodic philanthropy and also the nonprofits sheltering for homeless pets.
More than the affordable prices for their vacuum cleaners, Bissell is also known for its love for all animals, which has transferred in their product output.
The Types of Bissell Vacuum Cleaners on the Market
So far so good, people have understood that Bissell is an old, popular brand, and its products are qualitative. During the time, since the very first vacuum cleaner, the brand has produced lots of models from which people can choose everyday.
But as many are the varieties of Bissell vacuum cleaners, the harder it is to choose the most suitable one. So here are the types of Bissell Vacuum cleaners you can find on the market:
Upright
The upright vacuums are known as the heavy hitters. They are also made by the Bissell brand. And there are lots of different kinds of upright vacuums that are present in the brand's portfolio.
As the company has used its clients, there are upright vacuum cleaners that were specially designed for vacuuming the pet's hair. For instance, there is the 2-in-1 Lift-Off Upright Vacuum that can transform the upright regular vacuum cleaner to a canister.
Moreover, the Bissell company is also producing some upright vacuums that are perfect for multi-floor cleaning. These models will be ideal if you have to clean very trafficked floors.
Even if the most models of Bissell come with removable dust storage, there are some Bissell products which have bagged vacuum cleaners. The company has come with advanced allergen filtration, this way, the user won't have direct contact with the dust. Bissell uprights are powerful, safe and easy to use.
They are capable of cleaning most of the types of the mess, so it's quite impossible not to find the one that suits your needs.
Canister
For those who are looking for a vacuum cleaner that is both powerful and versatile, they should know that Bissell canisters will give them that. So, it doesn't matter if you are cleaning the car interior, the stairs of your home, or even the upholstery, as these canisters, as long as they have the right attachments, will do their job perfectly.
In addition, the Bissell canisters are lightweight, easy to maneuver, so it will be a piece of cake to use them in different parts of the house. They have also different designs, so everyone can get the favorite one. For instance, there are the premium ones, with great filtration for allergens, or for vacuuming the pet hair.
The canister series are available in wet/dry, bagless, bagged, or multi-floor cleaners. The variants are really different, so the Bissell has thought of every consumer's needs.
Cordless and Stick
Are you enough with the cords that were always impeding you to do your job? The ones from Bissell thought the same, and they created those vacuum cleaners that are the little siblings of the upright.
So they did away all those electrical cables that didn't let you do your perfect job with the cleaning. Here is a video:
This time, you can buy vacuum cleaners that work with batteries, have enough power to get you rid of the dirt and also help you get rid of the dirt. Their popularity increased very fast, as there are many users that wanted to buy cordless vacuums, for those times when you need to do a quick cleaning.
For instance, if you are seeing just a little mess here and there, some crumbs on the table or just some few hairs on the floor, the Bissell cordless and stick vacuum are exactly what you need.
And the company has thought about all the aspects, this is why their cordless vacuum cleaners have powerful suction, they are pet cleaning suitable, multi-floor versatile, and some of these models are able to convert into a handheld.
Speaking of Handheld
I find these handheld vacuum cleaners one of the most convenient on the market. And I really think that anybody needs to have a light, easy to maneuver vacuum cleaner, for little messes. You can imagine that there are some cleaning jobs where the full-sized vacuums will be definitely an overkill.
If you have times when you only need to clean little dirt, consider as a perfect fit the Bissell handheld vacuum cleaners. They are really small, can fit any corner, and can be used to little cleanups that can take only a few minutes.
This video will show you how.
If you have to clean the car's interior, or just the table, even the furniture, the dust on the lightings or you have just a small patch on the carpet, these handheld vacuum cleaners are what you need.
When it comes to the Bissell handhelds, well, they are available in many types, from corded to cordless models. And if you need a vacuum to gather the hair of your pet, you will surely find one.
If you want to choose a cordless type, you should know that it is a perfect choice, as they come with a good battery life, this is how they are able to deliver a pretty good cleaning. You will just need to charge it from time to time.
How to Purchase the Best Bissell Vacuum Cleaner
All the Bissell vacuum cleaners are quite affordable, and they are ideal for any kind of household cleaning and for vacuuming the pet's hair. However, if you are going to buy one model, it's important to know some guidelines.
They will make the purchase easier, and you will get informed before buying one. You will know what to expect, what is the vacuum best for, and which attachments are good to have.
I did some research on the most important features to have from the Bissell vacuum, this is how I have reached this point. And since I couldn't pinpoint one product and one feature, here are several to consider before your purchase.
Whether you are passionate about the pile, or you are a fanatic when it comes to floors cleaning, you have come to the right place. Since I tested many models, from handheld to robots or uprights, here are all the quests to help you select the best vacuums.
Upright
There is no vacuum cleaner that comes only with pros, so, as a result, you might not find the perfect one. When it comes to the Bissell vacuum cleaner, the rule is the same. But at least, you can buy one based on the most important preferences.
If you don't know what to choose between the upright and the canister vacuum cleaner, you should know that both of these models are powerful, if this is what concerns you the most. Although most of the people tend to consider that the canister types have more power, which is not actually right.
Yes, it is true that the uprights can be more efficient when you need to clean the thick pile carpets and rugs. This is due to their motorized brushes. And another advantage of the uprights is that they can easily go from carpet to hard floors.
Most of them wouldn't even require to change in settings, and some can be changed only by the foot. Uprights are even easier to store, meaning that you won't need any special room for them. Yes, they can be heavy, so cleaning the entire house will definitely feel on you.
Canister
On the other hand, the canister type can have a lot of power, which translates in higher suction or a different flow-rate. In comparison with the upright one, the canister is better at cleaning the hard floors and also because they can clean a lot faster.
Now, you should know that the canister vacuums are a lot lighter, meaning that you can carry them along. Most of these types of vacuums come with wheels, meaning that you can take them wherever in the house or outside, with a lot of ease.
So, due to the lightweight and the wheels they come with, these types of vacuum are easy to maneuver, which is an advantage if you use them in ways you didn't even think about. For instance, you can clean the upholstery, the very tight corners, even the stairs or the furniture.
And when it comes to their noise, the canisters are way more silent than the previous ones. Moreover, they come with lots of accessories, so you can change them according to the work you are doing and also depending on how versatile you want them to be.
I would say that both models are great, it only depends on your preference. It comes down to the way you want to use the vacuum, so pay attention to this aspect.
Cordless or Plugged-in?
When it comes to cleaning the house, people want an easy moving. There is nothing more annoying than switching the plug over and over again. Another room, another plug and so over.
If you are done with the wires and you prefer to change the batteries, better than the connection, then pay attention to the vacuum cleaners that come with batteries instead. I consider this a cool vacuuming experience and trust me, you won't miss the old vacuum cleaners.
But the biggest problem that comes with the cordless vacuum, according to the people I have talked about, is the lack of power. People think that a vacuum cleaner that is cordless won't be as powerful as a regular one. Which is not true, not when it comes to the Bissell company.
If you are looking for a cordless vacuum that can do perfectly the pet cleaning, you are in luck. For instance, look at this Bolt ION XRT, which is performant enough to get you rid of pet hairs.
You won't have to work with cords but on the contrary, the vacuum will come with a folding and a removable handle. And the process of cleaning can last somewhere up to 40 minutes.
Price
Everybody is interested in the price of the vacuum cleaner. Price is often the main criteria when it comes to your purchases, isn't it? For most of the people who don't grow money in a flower pot, they need to find some good offers.
When it comes to the Bissell vacuum cleaner models, they are known for the good prices and that they are not expensive at all. Of course, it depends on many factors.
If I can give someone an advice, I would tell him that in order to stick to the price he wants, he needs to focus on the most important features to him. This way, he or she will make sure that will only pay for what they need.
The Most Important Advice
If you came this far, it means you have all the choices to make the right purchase. You have learned what you need to stand to get just by purchasing a Bissell vacuum cleaner. I tried to bring to your attention to the most important types of vacuum cleaners, and also some clues on how to make smart household shopping.
Now, the most important advice to give anyone when talking about the Bissell product is to trust the brand. There is no wonder that they have still survived in this market today, as their products are good enough to be one of the leaders.
Make sure you map out the features you want to receive, and based on the information above, go and buy the product that will so ease your work.
FAQs
Final Thoughts and Personal Experience
It is my hope that all the information I just wrote will help anyone choose the ideal vacuum cleaner for them. In this case, what are you still waiting for?
Bissell is a popular company, with good-quality vacuum cleaners which are no longer a question to think about. The Bissell products are reliable, their prices are affordable, and the best-selling devices are still produced by the company.
Some are more powerful, some are very light, but there is a sure thing about all of them: they are really easy to use and will fit any household need.
Do you have a Bissell product that impressed you a lot? Why not sharing your experience just down below, in the comments, so people will know what to expect and what to choose? I will also be glad to hear from you.