Ever wondered which is the best INSE vacuum cleaner? Upright, cordless, cylinder, bag, bagless, robot. There are so many models of vacuum cleaners. All kinds of shapes, sizes, these features might be overwhelming when trying to find the best option for you.
INSE vacuum cleaners come in lots of models, so choosing the right one will need a lot of work. But not if you have a guideline. Learn what model of INSE vacuum cleaner would suit if you have a larger home, different types of floors, pets, children, or carpets.
I will take you through the key vacuum cleaners features, buying decisions, so you can narrow down the options you have to finally find the right fit for you.
About INSE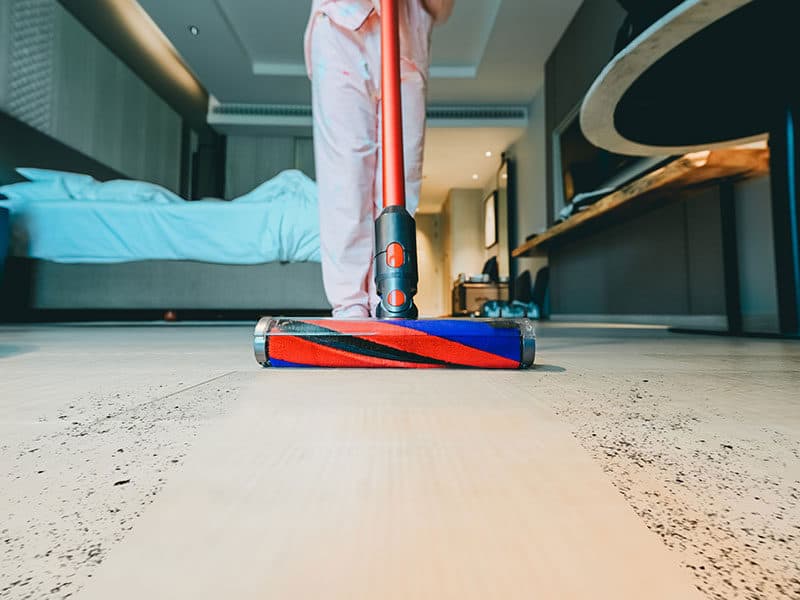 First things first, let's learn about the brand itself, then move one to the best INSE products. INSE is an innovative brand that usually focuses on the smartest home appliances. So the production is specialized in smart cleaners all in all.
Here I am talking about corded, and cordless vacuum cleaners, as well as smart robotic vacuum cleaners using the latest technology to clean your house or car.
Ready to find more about the top INSE vacuum cleaners? Let's dig in.
What Are The Best INSE Vacuum Cleaners To Buy?
The best INSE vacuum cleaners are representative due to their great cordless experience but also for their filtration efficiency.
Best INSE Vacuum Cleaner Comparison Chart 2022
Before moving on to the best INSE vacuum cleaner reviews, I suggest you check out the comparison chart to see what makes the difference between the devices.
Top 6 Best INSE Vacuum Cleaner Reviews 2022
You are at the most important part of the article, the best INSE vacuum cleaner full reviews, You will read my personal opinion along with the pros and cons of each and every one of the selected models.
1. INSE Cordless 6-in-1 12 KPA Vacuum Cleaner
(Best Overall)
I will start with the model that I consider the best from all points of view. To convince you to read further, I will say only this – it is a 6-in-1 model. Should I even say more? Well, I will say more because there are so many great aspects regarding this INSE vacuum cleaner.
So, first of all, this is a cordless model that has a detachable battery. Even though it is powered by a battery, it allows you to use it for a max of 45 minutes before it will need recharging. The time it needs to gain back strength is 4 hours.
Movin on, I like to mention that you will be able to choose between 2 speeds when cleaning. With a great suction power of 160W, this feature will allow you to move from a hard floor to the carpet with ease.
Finally, the vacuum cleaner is equipped with HEPA filters, so it will capture 99.99% of allergens and dust.
Key Features:
Lithium Battery
Retractable metal tube
HEPA filters
Pros
Lightweight
Versatile
2 speeds
24 hours customer service
Strong suction
Great filters
Product Specifications:
| | |
| --- | --- |
| Color | Red |
| Suction Power | 12 KPA |
| Power Source | Battery Powered |
| MAX Suction Power | 12000Pa |
| Multi Surface Cleaning | Yes |
| Dust Bin Capacity | 0.5 L |
| Warranty | 1 year |
Personal Experience:
This is a lightweight, versatile and easy to use vacuum cleaner. I love every single thing about it. To make you understand how great of a device this is, I have prepared an official presentation video:
2. INSE Corded 3-in-1 18 KPA Vacuum Cleaner
(Best Budget)
This next model is definitely suited for everyone's budget. So let's see what it has to offer. I will start the review with the amazing suction power. With an incredible motor of 600W, this I5 model has 18 KPA suction power.
As for the filtration, you should know that it has not one but 3 layers of filters. What this means is that on the upper and bottom side it has a cyclone filtration, everything being backed up by a mesh filter.
I should have probably mentioned this first, but here it is now. This is a corded INSE vacuum cleaner, so if you prefer a cord over a battery, then this is for you.
Key Features:
20 ft power cord
1L dust box
Adjustable extension tube
Pros
Great price
Versatile
Great suction
Lightweight
Good filters
Product Specifications:
| | |
| --- | --- |
| Color | Vermilion |
| Suction Power | 18 KPA |
| Power Source | Corded Electric |
| MAX Suction Power | 18000Pa |
| Multi Surface Cleaning | Yes |
| Dust Bin Capacity | 1 L |
| Warranty | 1 year |
Personal Experience:
Truth be told, I do prefer cordless versions, but with such a great power cord, I don't have anything to complain about. For an easy assembly, check out the video below:
3. INSE Cordless 4-in-1 12 KPA Vacuum Cleaner
(Best for Pet Hair)
If you are looking for the best handheld vacuum for pet hair, let me tell you that this model is actually a 4-in-1 vac that also can be used as a handheld. But let me tell you more about it.
It has a very very strong suction and can be used in one of its 2 modes depending on the floor you vacuum or the dirt you need to pick.
The battery has a great runtime. You can literally clean a full house with just one charge. Speaking of charging, you can choose to charge only the battery or the whole device. However, regardless of the method a full charge will take 5 hours.
The lightweight body is equipped with 4 LED lights that will help you see every particle and clean your house more efficiently.
Key Features:
2200mAh lithium battery
Large Capacity Dust Cup
270° rotation LED Brush
Pros
Very lightweight
Great suction
Detachable battery
Great runtime
Great filtration system
Cons
The handle is kind of small
Product Specifications:
| | |
| --- | --- |
| Color | Blue |
| Suction Power | 12 KPA |
| Power Source | Battery Powered |
| MAX Suction Power | 12000Pa |
| Multi Surface cleaning | Yes |
| Dust Bin Capacity | 1.2 L |
| Warranty | 1 year |
Personal Experience:
I will not waste any more of your time and I will let you watch a video that presents 6 different combinations you can make using this vacuum cleaner.
4. INSE Cordless 23 KPA Vacuum Cleaner
(Best for Hardwood Floors)
Moving on, I want to present to you a model that is one of the best suction vacuum cleaners of the list.
The S600 from INSE has a suction of 23 KPA that will pick up even the most stubborn particles found on your floor.
The runtime is also very good. You can use the vacuum cleaner for 40 minutes before it will need a recharge. This is possible due to its detachable battery that has a capacity of 2500mAh.
Furthermore, you can easily convert it to a handheld vacuum cleaner and clean your upholstery or other hard to reach area.
Lastly, it comes with a large dust binn that is very easy to clean so you won't struggle when doing this chore.
Key Features:
LED lights
2-in-1 brush attachment
2500mAh battery
Pros
Lightweight
Powerful suction
Versatile
Great filters
Easy to empty
Cons
It doesn't have the best wheels
Product Specifications:
| | |
| --- | --- |
| Color | Orange |
| Suction Power | 23 KPA |
| Power Source | Battery Powered |
| MAX Suction Power | 23000Pa |
| Multi Surface Cleaning | Yes |
| Dust Bin Capacity | 1.2 L |
| Warranty | 1 year |
Personal Experience:
It doesn't matter if you stay in a small flat or a two floors house. This vacuum cleaner will be a very good addition. You can even clean your car with it. Watch the next video and see the unboxing procedure:
5. INSE E6 Vacuum Cleaner
(Best with HEPA)
HEPA filter vacuum cleaners are not a luxury thing anymore. They can easily be found and I suggest you should consider investing in one, especially if you have breathing problems and allergies.
The reason why I chose this model for this task is not that it has better filtration than others. HEPA is HEPA on every vacuum from all brands. Now, the reason why I chose this device is that I am a sucker for robots.
I just love the fact of someone cleaning my house even when I am tired and don't want to have anything to do with house chores.
But let's see what this little fellow can do. It has a great suction power that will not leave any dirt behind, even if it cleans your kitchen. Furthermore, it has a fall-proof feature that will not allow it to fall off the stairs.
Lastly, it can work for almost 2 hours before it needs some bed rest.
Key Features:
Intelligent Cleaning
Fall-proof
Lithium-ion batteries
Pros
Easy to control
Multi Surface cleaning
Lung runtime
HEPA filters
Ca clean the full house
Cons
Doesn't have Wifi connectivity
Product Specifications:
| | |
| --- | --- |
| Color | Black |
| Suction Power | 20 KPA |
| Power Source | Battery Powered |
| MAX Suction Power | 2000Pa |
| Multi Surface Cleaning | Yes |
| Dust Bin Capacity | 400 ml |
| Warranty | 2 year |
Personal Experience:
As I've said at the beginning of the review, I am crazy about vacuum cleaner robots, so I don't think I need to tell you again how much I recommend this device.
However, I suggest you check out the video representation of the unboxing:
6. INSE Cordless 23KPa Vacuum Cleaner
(Best with Attachments)
Finally, I want to share with you the INSE model that for me has the best attachments. The S6 vacuum cleaner has a great suction that permits you to pick up all dirt from your entire house.
It has a detachable battery that will let you use it for 40 minutes before recharging it. Furthermore, it has a great filtration system composed of a patented air flow and a double cyclone system.
Last but not least, it has upgraded roller brushes that suit both the carpets and the hard floors.
Key Features:
No suction reduction
Detachable battery
Versatile button-type attachments
Pros
Great suction
Great runtime
Good filtration system
Versatile
Amazing attachments
Cons
The battery needs periodic recharging
Product Specifications:
| | |
| --- | --- |
| Color | Blue |
| Suction Power | 23 KPA |
| Power Source | Battery Powered |
| MAX Suction Power | 23000Pa |
| Multi Surface Cleaning | Yes |
| Dust Bin Capacity | 1.2L |
| Warranty | 1 year |
Personal Experience:
Good vacuum cleaner with best attachments. Should I need to say more?
Best INSE Vacuum Cleaners Buying Guide
So you just decided you need one of the best INSE vacuum cleaner models, as the old one is not offering the same capacity of sucking. Ok, but where to start your research? Which model would suit best your needs?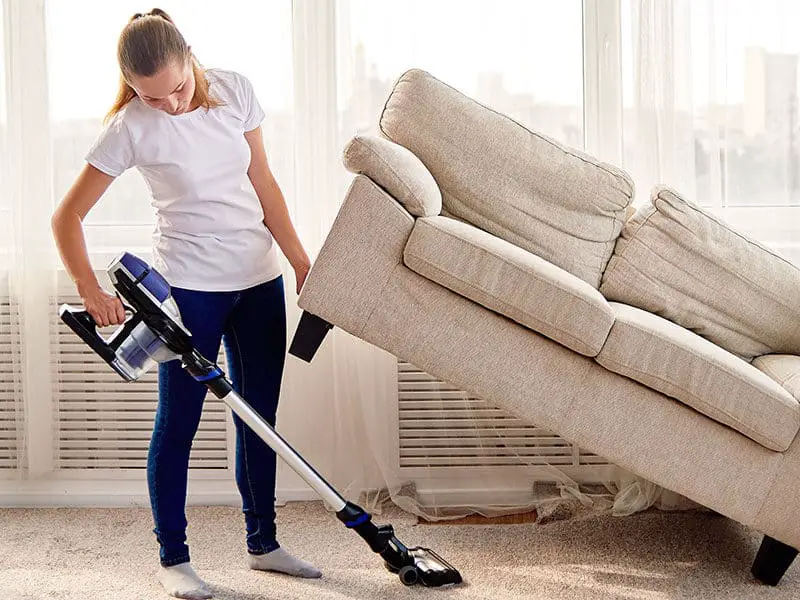 Don't get overwhelmed, but keep on reading to find everything about the most important features to follow when going shopping:
Vacuum Cleaner Types
First of all, keep in mind that INSE has only bagless vacuum cleaners, so that is one decision that you don't have to worry about anymore. However, there are other factors that need to be taken into consideration.
Think about what necessities you have. Do you want an INSE model that will only clean your floors? Then you should concentrate on a model that offers just a stick vacuum cleaner.
INSE has in their portfolios sticks that can also be used as handheld vacuum cleaners. Therefore, you will need to decide if this kind of device will be used in your house or not.
It is 2022 and robot vacuum cleaners are very popular. As such, INSE also has a word to say on the matter. Decide if you want to do the everyday chores or you want a friend that will do it for you.
This is the question. Cordless vacuums are usually more expensive, but easy to use and very quick. They also increase in popularity, as they tend to be lighter, bagless, or have that stick-style.
However, most of the cordless vacuums have smaller dust capacities, so you need to empty them more often.
Whether you go cordless or not, make sure you have plenty of accessories that come with your vacuum.
Vacuuming Schedule
One of the things to consider when choosing a new vacuum cleaner is how often you will be vacuuming. If you do have time to vacuum daily, then a lightweight stick vacuum will be really helpful.
On the other side, if you don't have time to vacuum frequently, then consider a larger upright or a canister vacuum. These models have more powerful engines, so they ensure a thorough cleaning.
Last but not least, if you really don't have time to vacuum at all, consider a programmable robotic vacuum that will take all the messy job for you.
Allergies
Do you have lots of allergies? If seasonal allergies give you lots of headaches, then a proper vacuum cleaning would help you out. As such, when looking for an INSE vacuum cleaner, choose one that is HEPA certified.
Make sure you change and clean the filter every six months, to make sure you will be out of allergies.
Tip: If you want to save lots of money, choose a vacuum that has a washable filter as well.
Noise
If you have little children, or you just don't like loud noises, then you should look for a vacuum that runs in a quiet mode, but still has enough power to clean your floors.
The best way to check the noise level is to see the product specifications or just ask the salesperson you are talking to. If you want a vacuum that is extremely quiet, then choose one around the 60-65 dB range.
Weight
Weight is very important to consider, as soon as you choose a vacuum cleaner. The full-size upright models will weigh somewhere around 20 pounds. On the other hand, lightweight stick models are less than 10 pounds.
So, if you have a multilevel home, that you need to vacuum twice a week, then you should find an upright vacuum cleaner that is lighter in weight but also has enough accessories and attachments to help you clean every corner.
Pets
Do you have pets? Then you might know the mess they do, as well as their fur that goes everywhere. So, one of the main things to be sure about is if the vacuum has at least 12 amps of power.
Look for special pet hair accessories too. For instance, you should have a special brush, so it can clean even the hair clogs.
Budget
When you buy a vacuum cleaner, you might pay between a two digit price and a three digit one. One of the main factors people choose a vacuum cleaner is a budget they have.
Floor-Cleaning Tools
Going back to the accessories, most of the INSE vacuum cleaners come with the basic combination of floor heads. It's true, these might be enough for different types of floors.
However, you should look for some special tools that will make switching from carpet to hard floors easies.
If you look for premium vacuum cleaners, they will come with different spinning brush bars, turbo brushes, or other tools that make it possible for picking up pet hair, even dislodging dust from fluffy carpets.
Extra Mini Tools
This might seem a superficial feature for some, but let us tell you that the mini tools are a great help.
When you need to reach the tight corners, for instance, you need mini accessories, a combination of tools to help you out: mini turbo tools, extension tubes, mattress tools, up-top tools, and so on.
Filters
When you usually vacuum, millions of dust particles and allergens will go all through the air, escaping from the vacuum bag. This is why you should look for some special filters that can be washed or replaced periodically.
The best feature in this direction is the HEPA filter, which retains 99% of small dust particles, so make sure to check your vacuum has this feature.
FAQs
Still, have some questions about the best INSE vacuum cleaner models? I have answered some of the most important questions people usually ask about these cleaners.
My Top Pick
Needless to say, INSE vacuum cleaners are good quality products, and their variety will help you choose the most suitable ones for you.
My all time favorite is INSE Cordless 6-in-1 12 KPA Vacuum Cleaner. Have you picked one yet or are you still deciding?