Hardwood Vs Wood Look Tile Flooring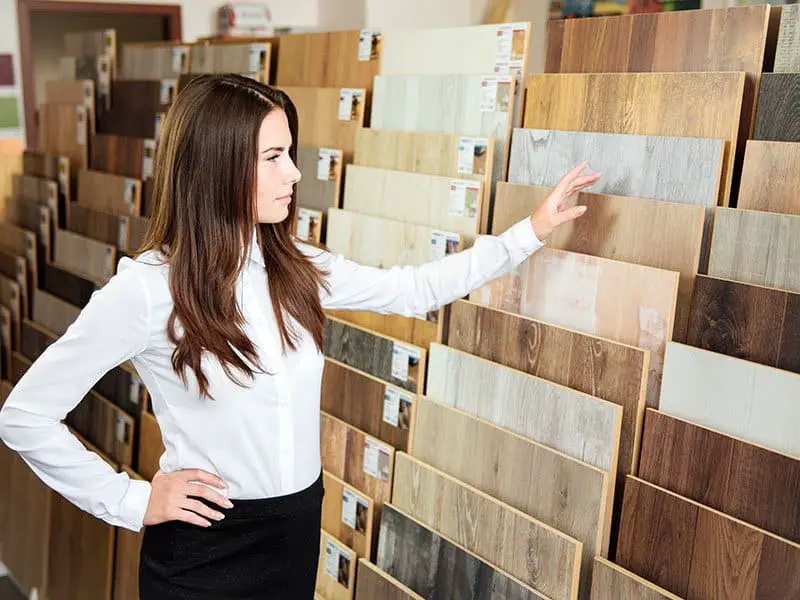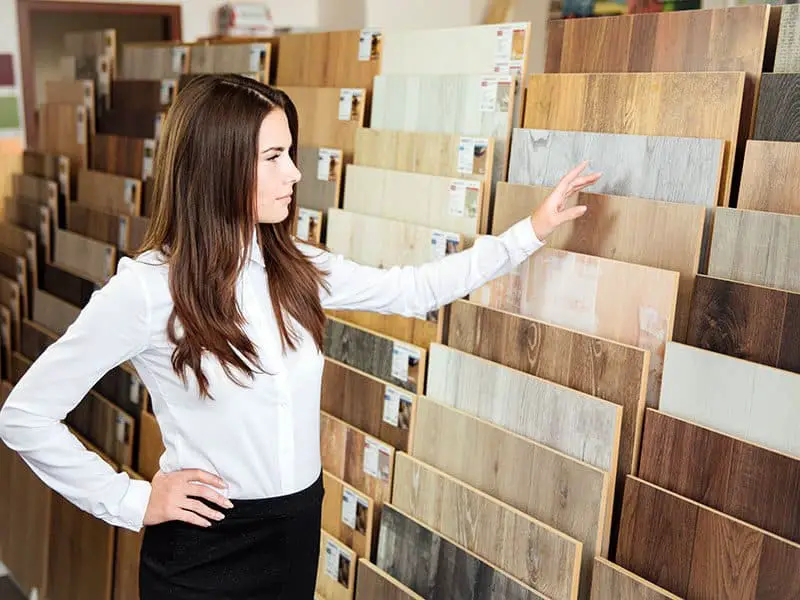 Hardwood vs wood look tile flooring, which is better for you?
Choosing between these two is a very old dilemma. You can form your decision on things such as design, variety, price, eco-friendliness, durability, slip-resistance, and much more.
Hardwood is more expensive than other flooring options available today. It's more slip-resistant, so it's a safer option for properties with animals and kids while the latter is cheaper.
Without further ado, let's compare the two and make a wise pick.
Which Is Better, Tile Or Hardwood Floor?
It depends on what you're looking for. You can't install hardwood floors in tropical or coastal cities with a lot of humidity because moisture destroys hardwood floors. They're louder and hard to maintain.
Tile, on the other hand, is quieter and easier to maintain but it's slippery, especially when wet. The best part? It's available in a wide selection of colors and sizes and suitable for most weather conditions.
What Is Hardwood Flooring?
Wood flooring is any product made from timber that's designed to utilize as flooring, either aesthetic or structural. Wood is a popular choice as a flooring material.
It's available in various species, cuts, colors, and styles. The best hardwood floors are made with readily available wood species, and of course, they're super hard floors.
Maple flooring, oak flooring, and cherry flooring are all excellent options. Other species include bamboo, (which is actually a grass), ash, walnut, mahogany, and more.
You can see this video to know more:
What Is Wood Look Tile Flooring?
Wood-look tile flooring is either porcelain or ceramic tile that's made to resemble the look of real wood. It's usually available in planks, like actual wood. However, it's also available in unique shapes.
I prefer wood look tile flooring since it's made from environmentally friendly materials such as sand and clay. The best part? This type of flooring appears and feels like real wood and can be recycled.
You can see this video to know more:
Hardwood Vs Wood Look Tile Flooring Comparison Chart
Both hardwood and wood-look tile floorings have advantages and disadvantages. They both look lovely. However, let's throw a glance at their key features side-by-side and determine the winner.
| Features | Hardwood | Wood Like Tile |
| --- | --- | --- |
| Maintenance | High-maintenance | Low-maintenance |
| Slip resistance | Includes anti-slip rating and is more resistant to slips | Includes slip-resistance grading, however, it's more prone to slips |
| Durability | Lasts for years, you can also sand and refinish to extend the life of your hardwood floor | More durable than hardwood lasts for over 20 years with proper maintenance |
| Child and pet-friendliness | Child and pet-friendly but prone to water damage | Prone to slips, so it's not 100% child and pet-friendly |
| Allergens resistance | A hard surface that doesn't attract pollen and dust | A solid surface that doesn't attract pollen and dust, and cleaning is a breeze |
| Weather suitability | Can't handle the heat and tends to expand, shrink, and break depending on the weather | Suitable for most weather conditions |
| Elderly friendliness | Slip-resistant | Prone to slips, especially when damp |
| Design variety | Natural beauty but available in different shades of brown only | A wide range of sizes, colors, shades, and patterns |
| Cleaning | Easy to clean with a good vacuum cleaner, cleaners available in most local stores | Easy, cleaners available in most local stores |
| Concrete compatibility | Can be laid on a concrete base but requires professional help | Easy installation and doesn't have a problem sticking to the base, DIY |
| Cost | Expensive but the final price depends on different factors | Affordable but the final price depends on different factors |
| Traffic and weight limits | Normal, heavier, and industrial weights | Normal and heavier weights |
| Eco-friendliness | Trees take years to mature and making floors produces waste | The processing leaves a big carbon footprint |
| Noise | Louder | Quieter |
You can see this video to know more:
Hardwood Vs Wood Like Tile Flooring: Which Is Better?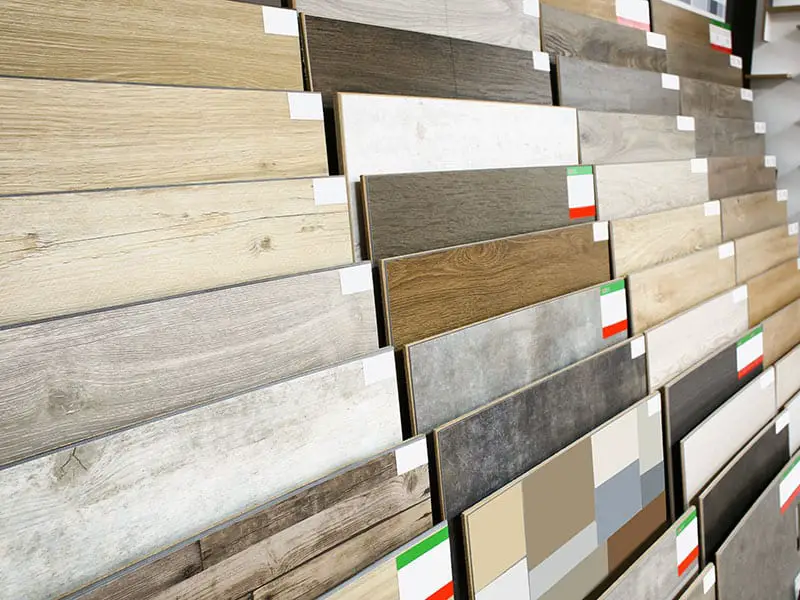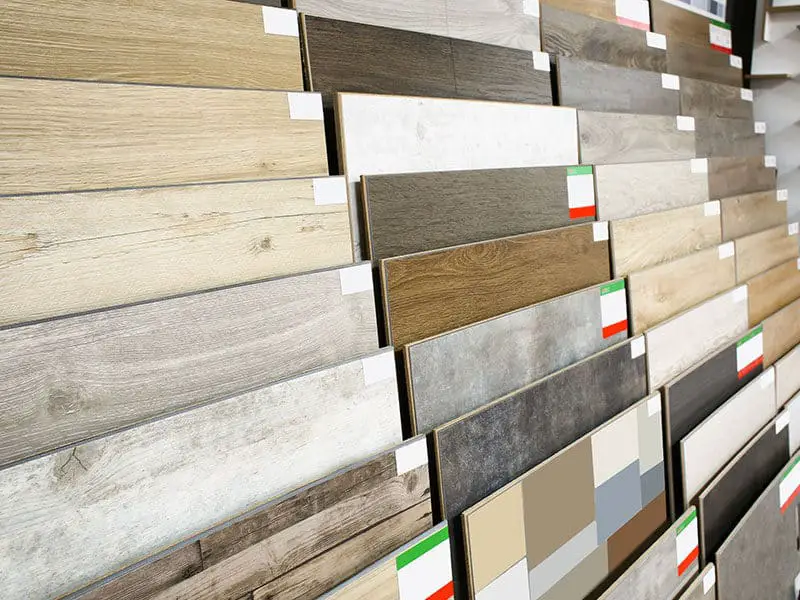 Upgrading floors in your home isn't just a major improvement but will also affect your daily life. After all, you will walk over these floors for many years, so you want to make sure you pick the right ones.
Here's a detailed guide to the important similarities and differences you need to consider when deciding between hardwood vs wood-like tile flooring for your home. So, let's begin and make a smart buy.
Underfoot Feeling
How your floor feels underfoot is a very important factor for many homeowners. Additionally, you also want to make your floor have a welcoming feel for family and guests.
Roaming barefoot on hardwood floors, you will see that the floor will feel super warm. Tile, on the other hand, feels cooler. If this warmness is important to you, opt for hardwood floors.
The climate where you live will affect your idea of which of these sounds better. Hardwood feels cozy in a colder climate, while tile is great for areas with higher temperatures.
Durability
Unlike softwood, hardwood is a lot harder and more resilient to dents, scratches, and moisture. And you probably know that moisture is wood's worst enemy.
Long-term exposure to moisture can cause irreversible damage to your hardwood floors. However, they can be saved and recovered if the problem is caught in time.
With proper care and maintenance, hardwood will serve you for many years to come. However, you will still need to protect it against moisture, grit, dirt, and pets' nails.
The best part? You can extend the life of your hardwood floor by sanding and refinishing it every couple of years. Unlike hardwood, porcelain and ceramic tiles are sturdier.
Moisture doesn't affect this flooring. But here's the kicker. They can also handle more traffic and weight. However, they tend to break or chip with time, which is unfortunate.
Wood-look tile flooring can last for 20 years with proper care and maintenance. And just like hardwood, you can also polish it every few years and give it a new life.
Weather Suitability
The weather has a huge effect on most hardwood floors. For instance, humidity and water can ruin your hardwood floors. Thus, installing wooden flooring in tropical or coastal cities isn't smart.
Humidity makes maintenance hard. Even having a dehumidifier can prove to be hard. For example, you would need to leave your air conditioner or dehumidifier running even if you leave your home which can increase your electricity bill and overall cost. The worst part? Wood expands in the heat.
This process is known as thermal expansion and can cause the wood to swell, shrink, and bend, so if you opt for a hardwood floor, keeping the humidity levels ad 30-50% is highly recommended.
Also, don't let the indoor temperature go over 60-80 degrees F. Both heat and humidity can also cause a change in color in your hardwood floors. On the other hand, tiles don't have such issues.
Wood-look tile floors can handle even more extreme weather conditions. If you have installed expansion joints in your tiled space, you don't need to care about seasonal changes and expansions.
Cleaning
Wood-like tile and hardwood flooring are easy to clean. While porcelain and ceramic tiles can be easily cleaned with most regular floor cleaners, you can find cleaners for hardwood floors in stores.
You need to protect both types of flooring against dust and grit. Such elements can damage the surface, causing marks and scratches which often turn permanent. Thus, regular maintenance is a must.
However, unlike tiles, wooden surfaces shouldn't come in contact with moisture regularly. Use a proper dry mop for your hardwood floors and if you must use water, make sure you dry it off completely.
Also, make sure there's no stagnant moisture left on your floor once you're finished. The best part about these surfaces is that their firmness makes cleaning a breeze. They also don't accumulate dust.
Child And Pet-Friendliness
All wood flooring, including hardwood, is prone to develop marks and scratches easily. Therefore, if you have children or animals on a wooden floor, be sure that your surface will get scratched.
However, you can prevent this from happening. Or hide scuff marks if they're already present. Opt for a hand-scraped floor. Naturally, this type of flooring has a natural, imperfect consistency.
Meaning, you can barely see scratches on this floor. Similarly, Matte Finished or light-colored hardwood floors are also great at disguising imperfections. The best choice, in this case, is engineered, prefinished hardwood flooring. In most cases, this type of flooring comes with aluminum-oxide layers.
These layers provide extra durability and firmness which adds to the child and pet-friendly floor rating. If you opt for something other than the floor choices mentioned above, you can apply different finishes at the time of installation that can protect your floors against scratches and water penetration.
For instance, polyurethane finishes are easily applied and give maximum protection with less care. If you opt for porcelain and ceramic, you won't face these issues. Yes, they can also develop scratches in places where there's furniture movement but they usually stay impervious to animals and children.
However, a very important problem with tiles is that most materials aren't very slip-resistant. Therefore, they can be harmful to pets, kids, and elderly people, especially if there's water on the floor.
Slip Resistance
If you have kids, elderly people, or pets in your home, slipping or falling can have serious consequences. As I already stated, porcelain and ceramic aren't slip-resistant but hardwood floors aren't either.
Certain hardwood flooring can be slippery too, so you need to take safety precautions when purchasing flooring. You can pick from textured, smooth, high-gloss, and hand-scraped hardwood flooring.
And before you write porcelain or ceramic off as being hazards, keep in mind that their slipperiness also depends on their finish and size. For example, textured tiles aren't as slippery as polished ones.
Design Variety
When comparing hardwood to porcelain and ceramic or other materials, one thing you need to realize is that wood has natural restrictions. Yes, you can always polish it and restore the shine, however, it's only available in different shades of brown. The positive side? You can pick different types of textures.
Hardwood flooring comes in a matte finished, hand-scraped, prefinished, or other textures. Porcelain or ceramic also come in different sizes, textures, shades, and shapes. So, they provide more options.
Noise
Wooden flooring, including hardwood, is noisier than most other floorings. It produces sounds because noise cancellation only occurs when the material is as condensed as possible.
Therefore, if there's space inside the material, it enables the noise to echo. Envision the soundhole of a guitar. The purpose of this soundhole is to echo the noise that the strings produce.
Wood has small space areas that do the same. So, if you drop something on a wooden floor, it will make noise. And so will footsteps. Tiles don't have this problem. They're more condensed.
Meaning, they don't let sounds echo off them. Thus, if you're after a quieter home but enjoy how wood appears, you can always opt for wood look tile instead of hardwood flooring.
Concrete Compatibility
You can directly lay hardwood flooring on a new concrete base or concrete, in general, but you will need a contractor to complete the job. It's not advised to lay hardwood straight on the concrete but rather on a preassembled plywood subfloor with some nails.
Hardwood isn't suitable for basements. Add hardwood flooring only above or on grade at your property and utilize nails and glue to make your floor stick. If you have a concrete base, simply opt for wood look tiles that don't have a problem sticking to the base.
Eco-Friendliness
I don't know if this matters to you or not but the worst part about having hardwood floors is the number of trees that need to be cut down to produce the floors for you.
It takes years for trees to mature, and with global warming as a huge problem, a lot of places worldwide have taken new precautions to control the chopping down of trees.
Also, the process of trees having to be sliced and connected to make tiles produces waste. Therefore, if you think hardwood flooring is the right choice for you, think again.
The same goes for porcelain and ceramic options. Making these floors is environmentally safe, but the processing of materials in a kiln utilizing high temperatures and fuels leaves a big carbon footprint. Thus, if you're a nature lover, opt for wood-patterned floor carpets or sheets.
Cost
The cost of the flooring is one of the deciding factors you need to consider when making a choice. Does your preferred type of flooring fit your budget?
Calculating tile or hardwood cost includes different aspects. The main one is the material cost. However, other important factors include labor, installation, and transportation.
It also includes minor aspects such as plywood and nails to install, and polishes and finishes to maintain your floors. If you live in a spot where there's high humidity, you would also have to buy a dehumidifier or air conditioners that can control the moisture levels or temperature.
Lastly, I have to debunk a myth about hardwood flooring and that is that all hardwood comes at a higher price than wood-like materials. That's false!
Material
Ash, Teak, and Heart Pine cost between $6-$25 square per foot while materials like White and Red Oak, Walnut, Cherry Wood, and Pine cost between $2-$9 per square foot.
You can go as high as it can get in the aspect of flooring but the availability of cheap materials can fulfill your wish of having hardwood at ceramic's cost ($1-$15 per square foot).
Installation
As I already stated, installing hardwood floors is slightly harder than installing porcelain or ceramic tiles. You can even install porcelain or ceramic tiles without any professional help.
However, installing hardwood is a tricky situation. It needs floor preparation (laying down the base such as plywood along with protective sheets). It also requires a lot of patience and precision.
You will need to lay the wood down and nail it to the ground. If you hire an expert, expect to pay around $4,000 per 500 square feet. Installing tiles costs half the price for the same place.
What's Your Final Choice?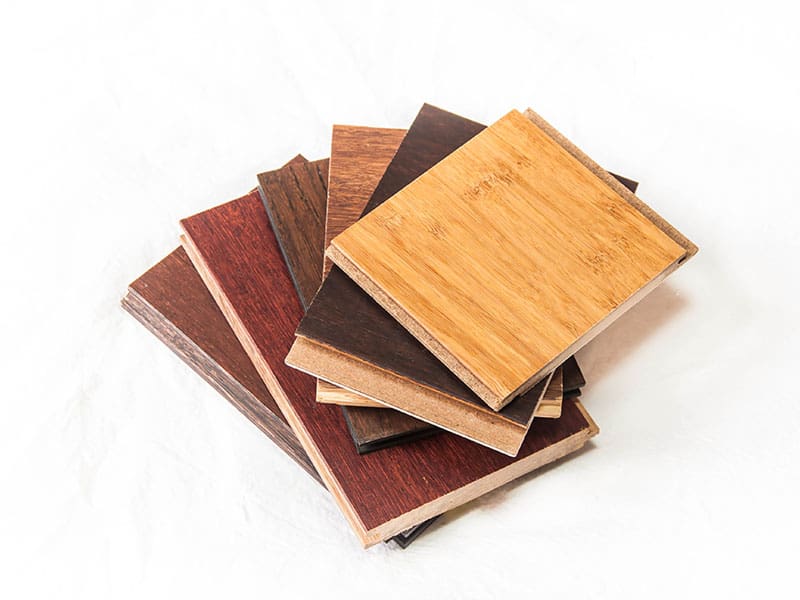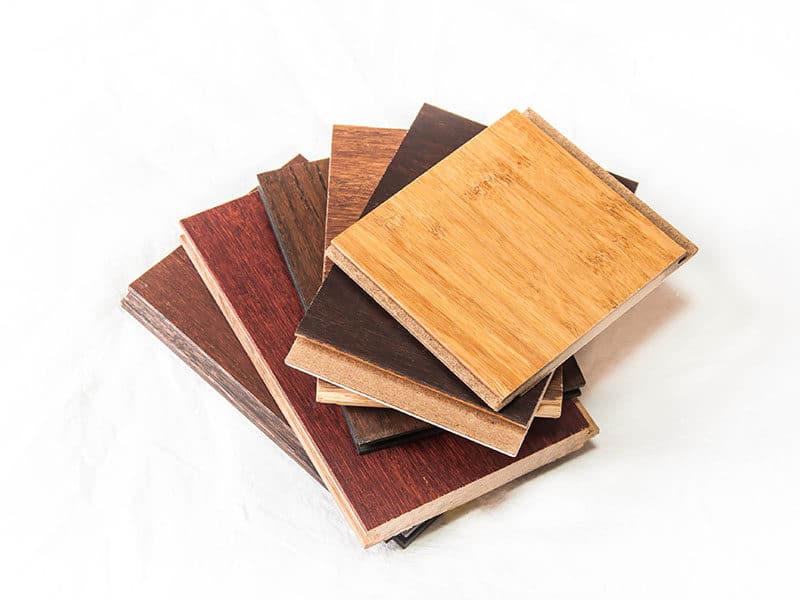 Hardwood vs wood look tile flooring, what's better for you? Utilize this information to help you pick the right floors for your property.
What's your budget for this project? Which part of your home is the flooring for? Do you live in a humid area? How heavily trafficked is the room?
Answer these questions before making a final decision and you will make the right shopping decision. If you have questions, drop a comment.