How To Use A Wet Dry Vac: Excellent Guideline
If you know how to use a wet dry vac correctly, you will find housecleaning becomes easier and more comfortable because it is a great tool to clean dirt or stains caused by oil spills, milk, coffee. It comes in a variety of designs to suit many spaces and often comes with different attachments for specific uses.
In this article, you will have more useful information about the wet dry vacuum cleaner, such as its structure, style, and the way to use it correctly.
Also, I will give you the steps to clean carpet dirt stains and handle liquid spills with this amazing tool.
What Is A Wet Dry Vac?
A wet dry vac is a useful tool that makes cleaning convenient and easier. It is specially designed to clean spilled liquid as well as remove dust and other solid contaminants. It is often used to clean floors in shopping malls or commercial buildings with large workloads. Currently, it has improvements in size and function to suit the customer's needs, for example, lightweight vacuum cleaners for easy to move and convenient to store, or you can refer to wet dry shop vacs for a variety of uses.
The advantage that makes the wet dry vacuum capable of cleaning liquid impurities is that the electrical components inside it are well insulated with different settings to avoid the risk of electric shock to the user. Furthermore, it is suitable for operation both indoors and outdoors.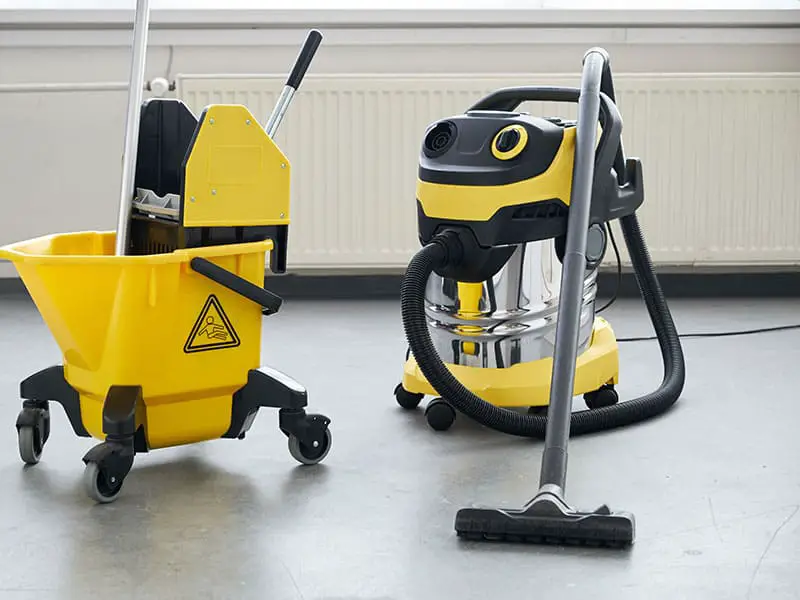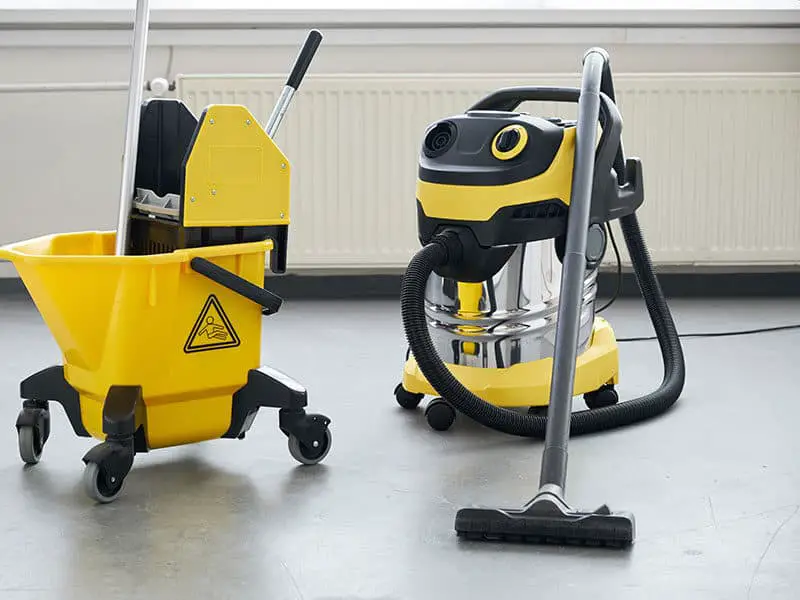 What Is The Design Of The Wet Dry Vac?
A wet and dry vacuum cleaner consists of 2 different containers for separating liquids like oil, water, and solids, such as broken glass fragments, nails, and screws.
After being sucked into the vacuum cleaner, dirty liquids and debris will move along the pipe. During moving through the buckets, the airflow decreases gradually, resulting in dirty liquid and heavy dust falling into the tank, and air will be sucked out through the exhaust port.
The design advantage of wet dry vacuum cleaners compared to conventional vacuum cleaners is that the air outlet has less dirt because dirt dissolves into the tank's water.
For the convenience of different uses, the wet vacuum cleaner can come with supporting functions or tools such as a blower function to push leaves, a brush, a wood floor polishing accessory, and attachments for narrow slots.
Types Of Wet Dry Vac
The wet dry vacuum cleaners are produced in a variety of sizes and capacities to meet the customer's needs.
Large: It has a large capacity, get the job done quickly and thoroughly. However, it is quite bulky, heavy, and not ideal for narrow spaces.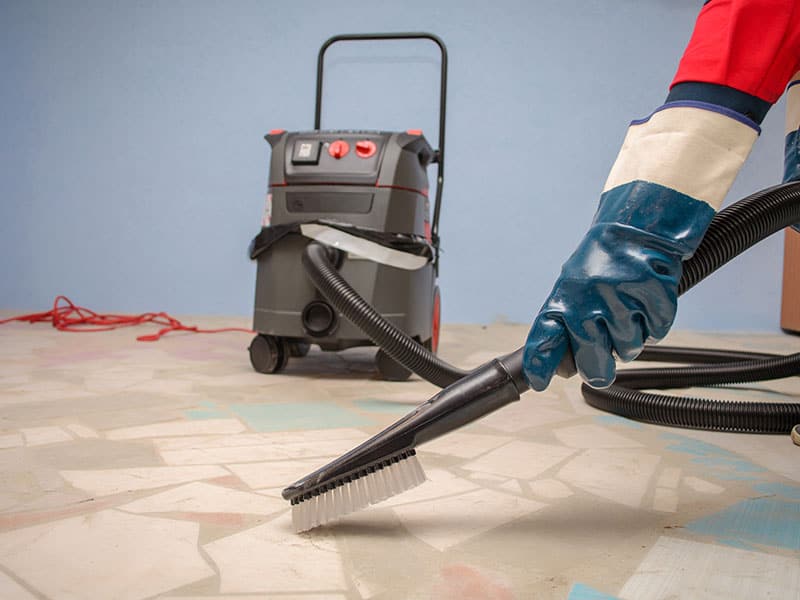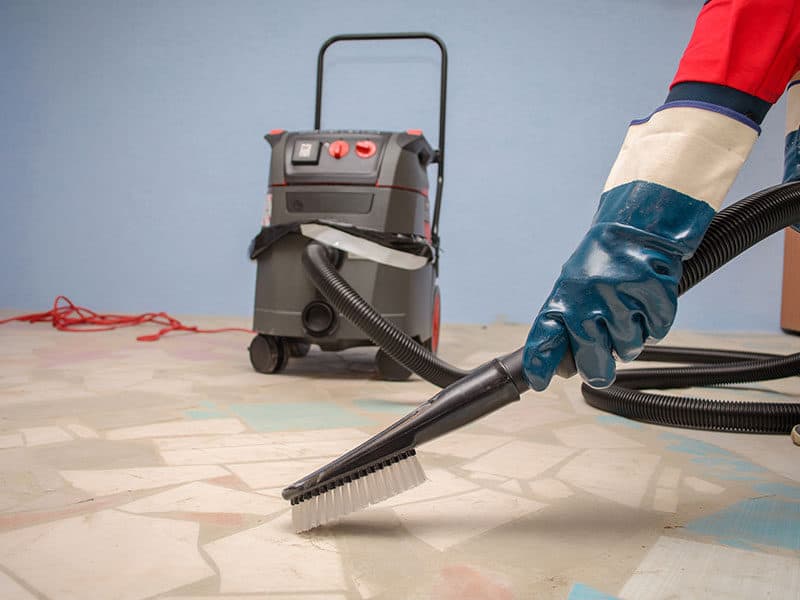 Medium: This type is a sensible choice as it both does a clean job with moderate performance and has a compact design that is quite convenient on the go.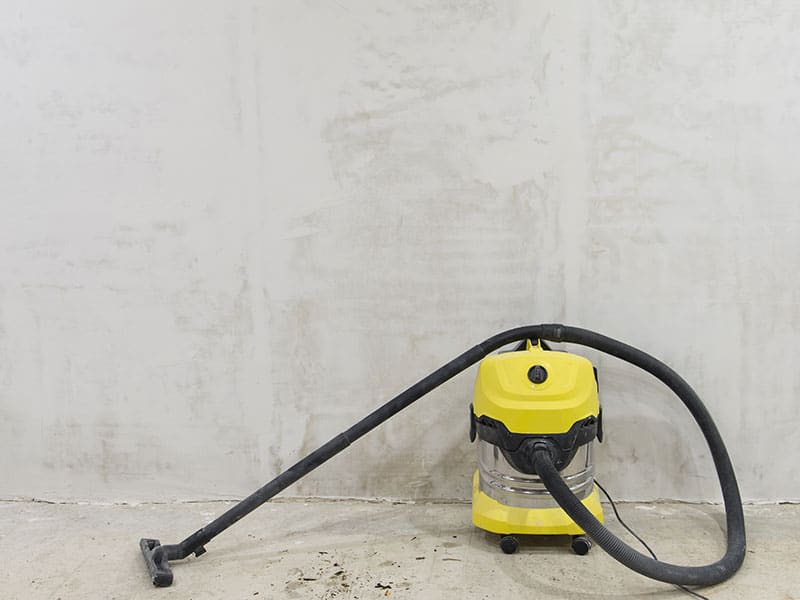 Small: The advantage of this type is its portability, and you'll see its perfection when operating in small spaces. However, its capacity will be weaker than the medium and large.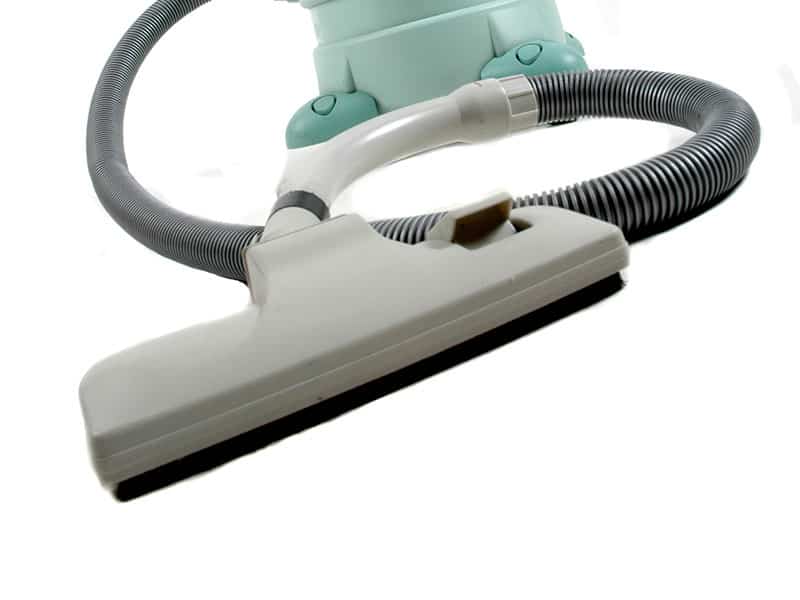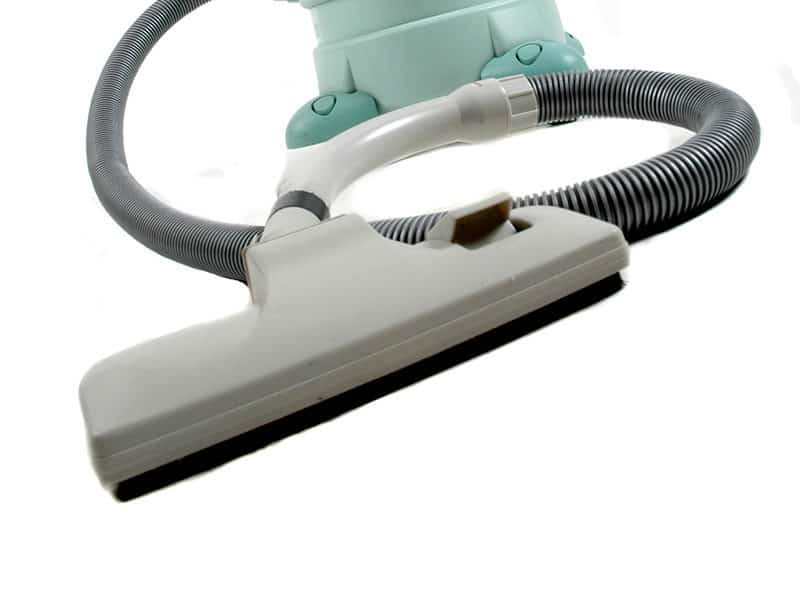 Mini: In return for weaker performance, the mini wet dry vacuum cleaner is easy to store and convenient to carry and move.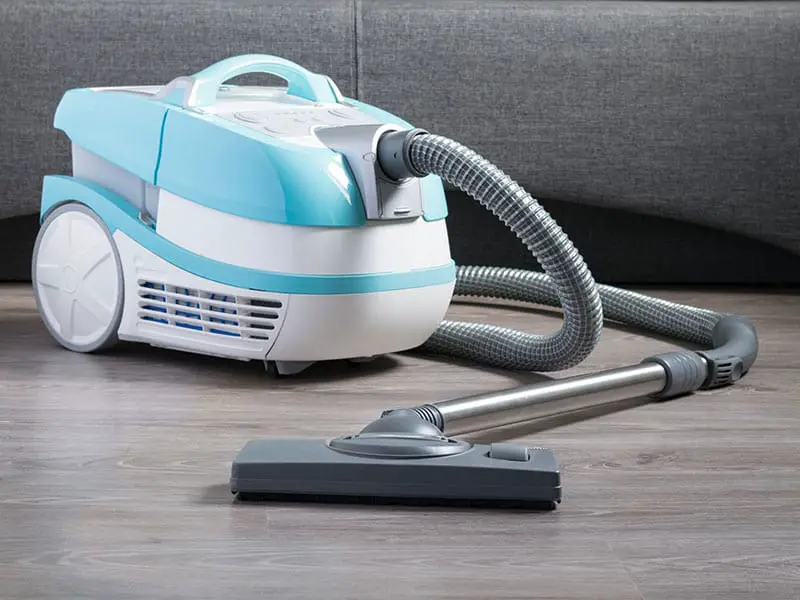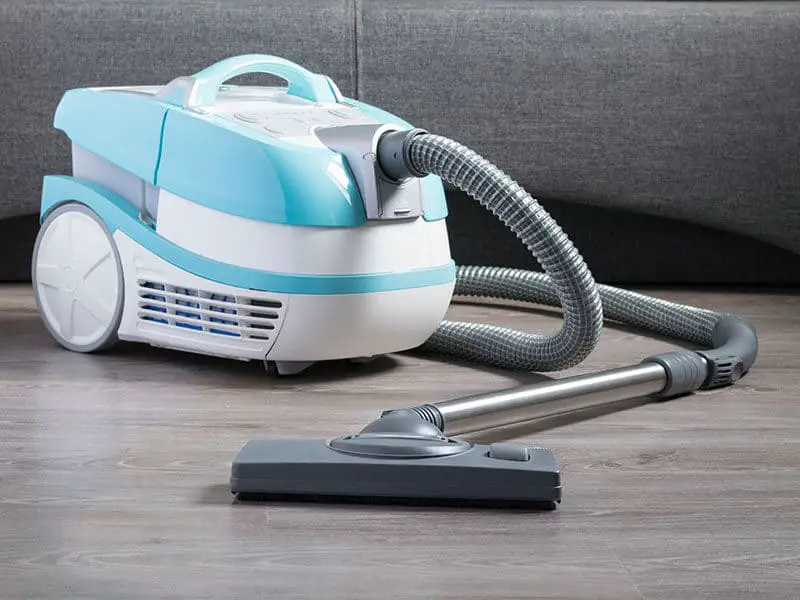 The Way To Use A Wet Dry Vacuum Properly?
Since the wet dry vacuum cleaner has a simple design, its use is not too complicated. However, to use it properly and effectively, you should pay attention to the following important steps.
Clear The Hose
First, you need to remove any remaining water in the vacuum tube by placing the hose in a bucket and turning on the vacuum cleaner. Then, place the drum in a dry area.
Choose A Filter
The next important thing you need to do is choose the right filter. For example, you should choose a foam filter when you want to clean up spilled liquid and a paper filter when cleaning dust and dirt particles.
Select The Tool Attachment
The wet dry vac often comes with a number of useful tools to make your cleaning more convenient and efficient. And depending on the task, choose the right attachment. After setting up the filter and selecting accessories, you can start cleaning dirt stains. Make sure the nooks and crannies of the area are covered to make your cleaning more perfect.
Clean The Tub
Finally, you should clean the tub after use to avoid stains that will be difficult to clean when needed. To clean it, you need to remove the pins attached to the tub lid to the base, then empty everything inside.
How To Use The Wet Dry Vacuum For Cleaning Carpet?
If you want to remove dirt, stains from spills of beer or coffee on the carpet but have not found the right equipment, the wet dry vac is the perfect choice for you. It will give your carpet a new look, free from stains or dust. To see how it works, follow the steps below!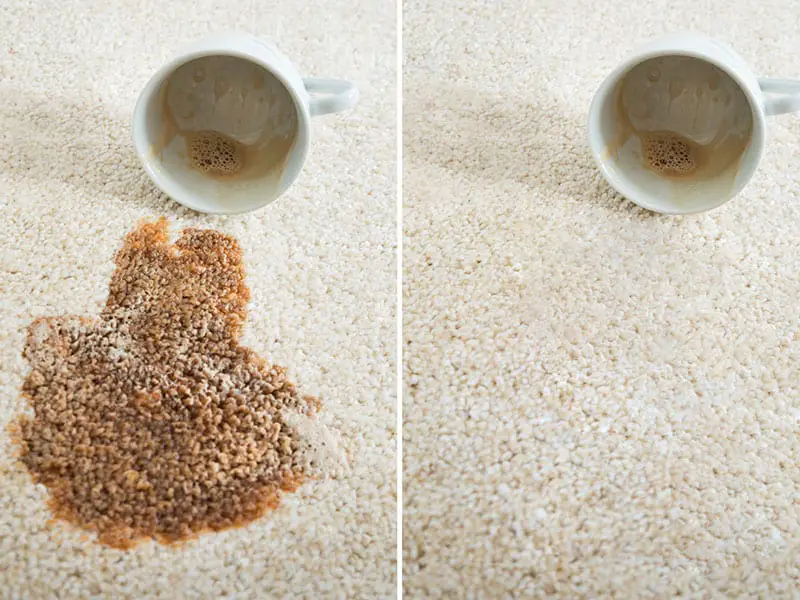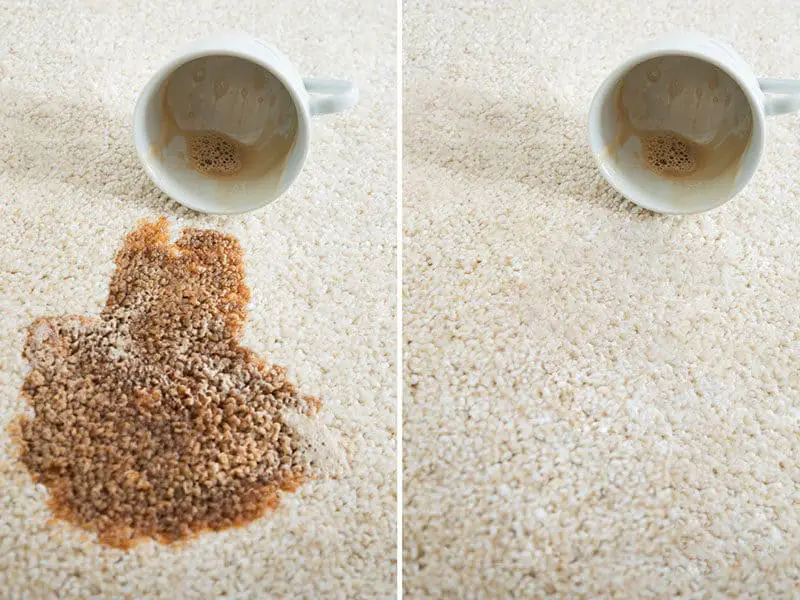 Step 1: Prepare The Carpet
Move furniture from the carpet and large debris, clean corner areas difficult to reach. Taking out furniture helps you clean more easily and prevents the furniture from getting mold, leading to damage.
Step 2: Remove Dust And Stain
Next, you should clean the carpet with dry mode to remove solid dust and make the cleaning process a lot easier. In this step, you can use conventional vacuum cleaners.
Then you need to use stain removers to eliminate old stains on the carpet, and you can find many products on the market; remember to read the instructions before using them.
Step 3: Use Carpet Cleaner
You need to mix the detergent with water according to the package's ratio instructions and then apply the solution evenly on the carpet. You should use carpet cleaner spray to make the carpet wet enough to remove stains without flooding it. Usually, after adding detergent, you need to wait for the recommended amount of time.
Step 4: Scrub The Carpet
A stiff-bristled push broom or a deck brush will be a useful tool for you in this step to disperse the detergent on the carpet evenly. Furthermore, it will help you to remove some stains.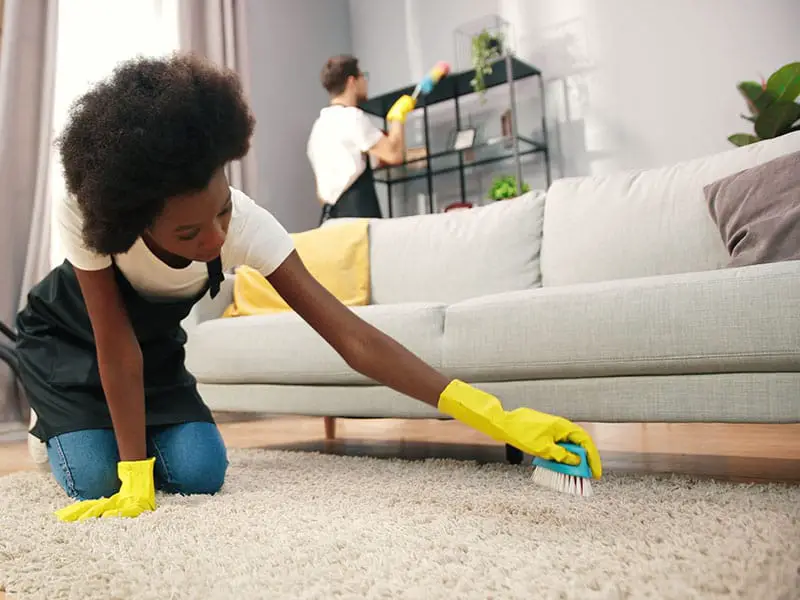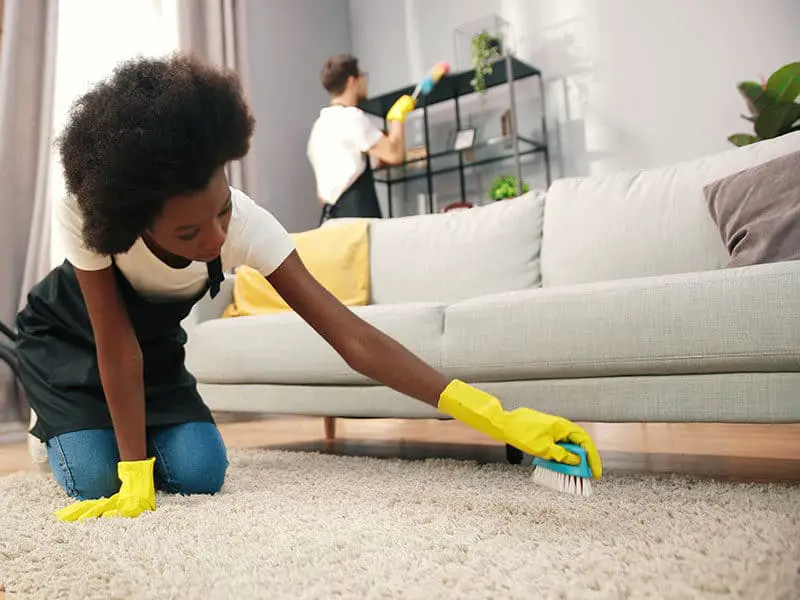 Step 5: Clean The Carpet With A Wet Dry Vac
After setting and choosing the right filter, put the cleaner attachment in the position where you want to remove the stain, press firmly and hold for a while to ensure the dirt deep in the carpet is removed, then pull slowly towards the after. Please do it for each section and repeat this step a few times for a clean carpet.
You can watch a video on cleaning a carpet with the wet dry vac to have further information.
How To Use The Wet Dry For Water Spill?
A wet dry vac is a very useful and convenient device to help you solve some common situations in everyday life, such as pouring coffee, milk on the floor, spilling oil into the garage, or water pipes broken or slightly flooded by the rain. This machine will help you clean up that mess easily.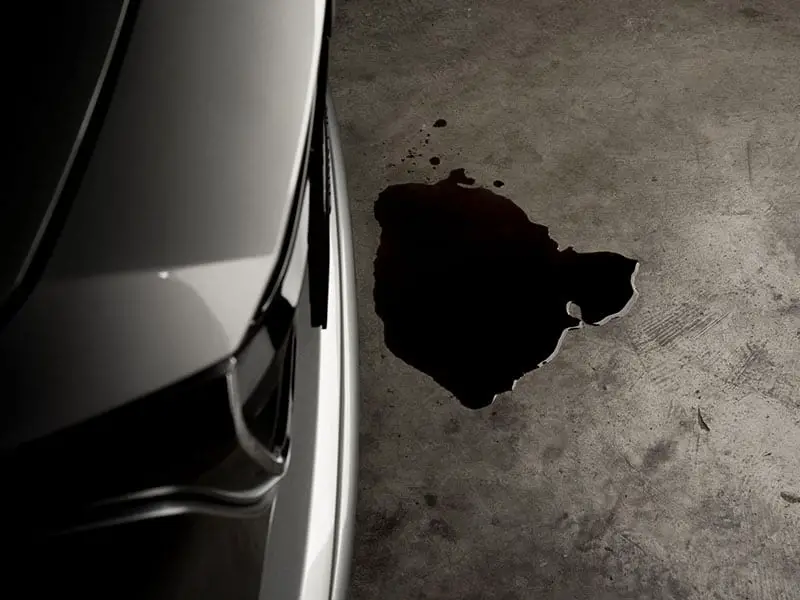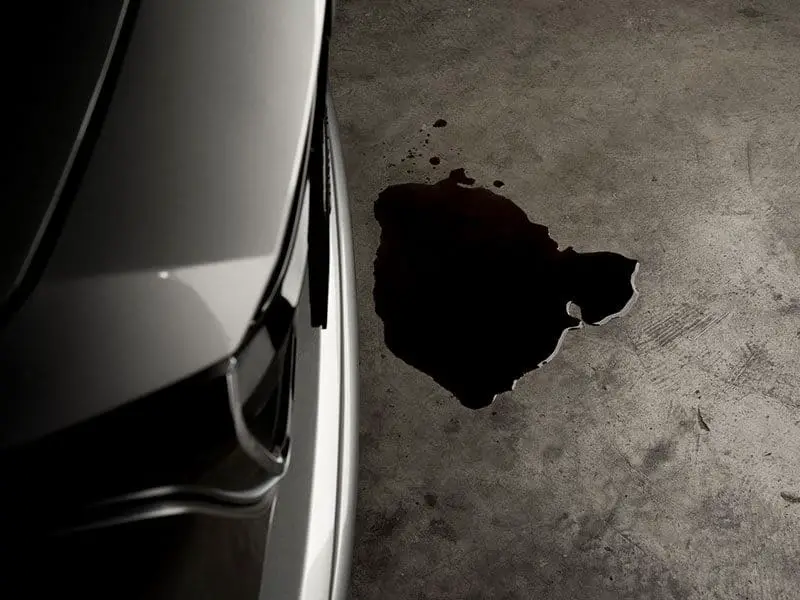 Step 1: Empty The Collection Tank
You need to make the tank empty to store the liquid to be cleaned. If the wet dry vacuum cleaner you use has a dust bag, remove it.
Step 2: Remove The Filter
To avoid the liquid overflowing and getting the air filter wet and cause mold, remove it. However, if the amount of liquid intake is low, you may not need to do that.
Step 3: Attach The Hose
Next, you have to attach the hose to the vacuum cleaner and fix the water suction device.
Step 4: Turn On The Wet Dry Vac And Begin Picking Up Water
The following step is turning on the machine and start to vacuum the water. When the tank reaches maximum capacity, it switches off automatically and produces a high-pitched sound. When you hear this sound, stop sucking water and turn off the device.
Step 5: Pouring The Water From The Tank
Turn off the device after finishing work, or the tank is full. Then, remove and empty the tank.
Step 6: Wash The Tank With Warm Water And Mild Detergent
Clean the tank with warm water and mild soap to remove any stains that may stick around it.
Frequently Asked Questions
Keep reading these frequently asked questions and their answers to gain more information to effectively use a wet dry vac. Let's start together!
What Are The Other Uses Of Wet Dry Vac?
In addition to being used to collect dirt or spilled liquids, the wet dry vacuum cleaner with the included accessories is also capable of performing the following jobs:
Clear off the sink or tub
Clean and polish hardwood floors
Clean the curtains
Suck up the cold ash in the fireplace
Blowing away snow or leaves
Capable of absorbing water, nails, screws, and wood chips
Bonus Tips
This part will give you some useful tips to help you use the wet dry vacuum cleaner more effectively and prolong its life.
It is very important to clean the wet dry vacuum cleaner to protect the air filter from mold and prevent dirt from sticking on it. You should clean it after using it, and you can use dish soap to clean every corner of a wet-dry vacuum cleaner.
Correct Use Of Functions And Accessories
Carefully check the setting steps before using to make sure not causing messy and damage the machine. Furthermore, you should also pay attention to choosing the right accessories for each specific use.
Keep It Dry When Not In Use
Always let the vacuum cleaner dry when it is not in operation to avoid standing water causing mold or unpleasant odors.
In order to keep the machine running smoothly and prolong its life, you need to avoid mechanical impact on it and move it gently.
Expectations Vs. Reality
The wet dry vacuum cleaner is a great aid tool to help you clean dust and other stubborn stains on floors, carpets, or sofas. You can use it for a variety of cleaning purposes with the detergent or accessories included. Used properly for each specific object, you can easily keep items in your house clean and look new.
I think these instructions for using the wet dry vacuum are not too difficult for you to do, so give it a try.
Do you have any good tips when using a wet dry vacuum? How do you usually clean carpet stains? Do you have any questions you would like me to answer? Leave your comments below and let's share this writing with your friends to get out of the worries of cleaning the house!