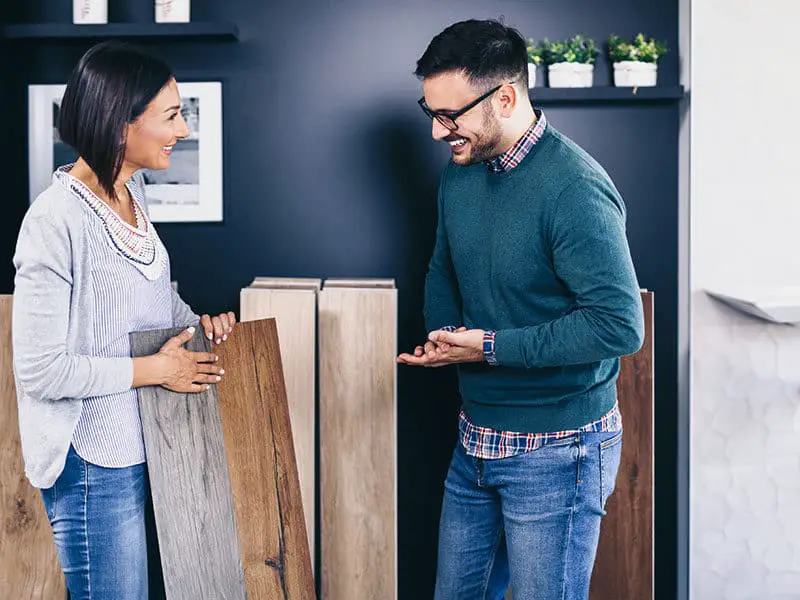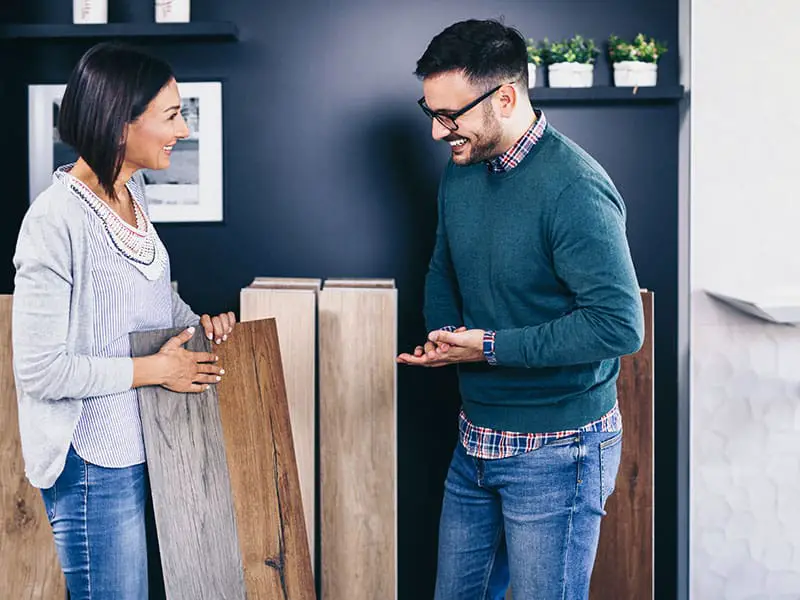 If youre looking for detailed Pergo flooring reviews, look no further than this article.
Pergo is one of the most popular brands in the flooring industry preferred by many because its a brand you can trust. They provide hardwood floors, laminate, and luxury vinyl plank flooring.
However, not every product is created equally. In todays article, I will share all I know about Pergo, take a closer look at most of their products, provide a buying guide, and answer your FAQs.
Lets start by learning something about the history of this eminent flooring brand.
Is Pergo A Good Investment?
Absolutely. If you ask why to go Pergo, the answer is simple. They make no compromises when it comes to the quality of their products. This company provides durable and outstanding floors.
They also developed new technologies to keep their products as hassle-free as possible, so buyers dont have to compromise. But heres the kicker. They offer a wide selection of styles and finishes.
Installation is a breeze. And all their floors come with some of the most comprehensive warranties in the industry. With that in mind, lets learn more about Pergo and find the right floor for you.
Is Pergo Flooring Good?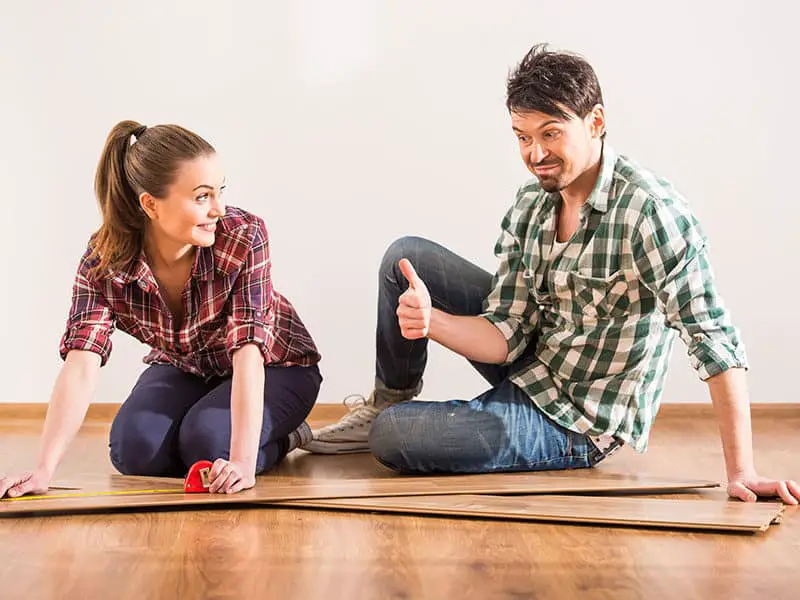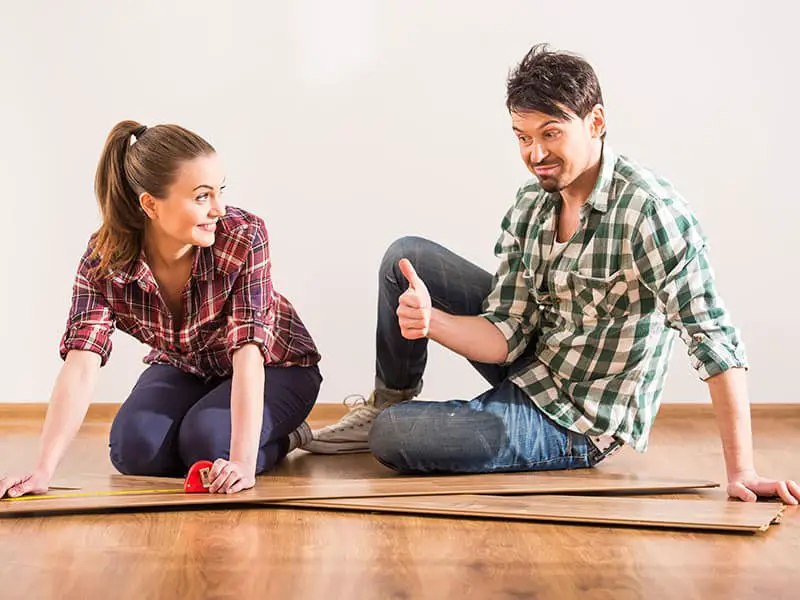 This brand was founded in 1977 when they invented the very first laminate flooring as a new application for high-pressure laminate. Ever since Pergo has developed into a global flooring company.
They make solid floors, laminate, vinyl plant (LVP) flooring, and engineered flooring. This brand is owned by the biggest flooring company worldwide, Mohawk that operates in many parts of the world.
You can find their products in Australia, Asia, Europe, and North America. However, all of their floorings are made by Unilin BV whichs located in Belgium. People love Pergo because its cheap and strong.
Their prices start at $2.27 per square foot. Therefore, you can have a lovely light-colored oak flooring for a fraction of the price. Pergo flooring is undoubtedly one of the best flooring options on the market.
However, its not for everyone. Pergo flooring reviews are mixed. Some customers express contentment with the quality of their flooring while others complain about the warranty and durability at best.
Pergo usually received 2.5 stars on most review websites. According to buyers, their laminate flooring is not as good as the rest of their products. Lets learn more about their benefits and downsides.
3 Main Pergo Flooring Categories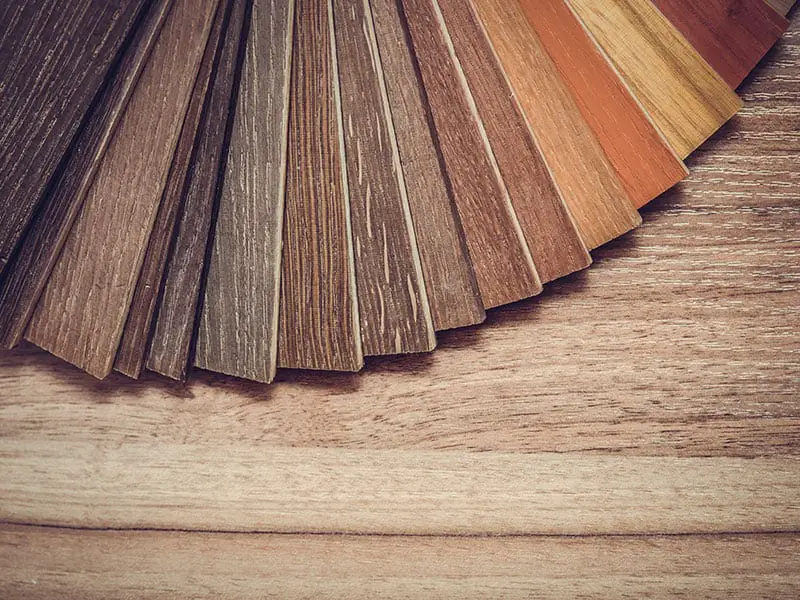 If you dont know what type of flooring you prefer, Pergo has a set of options for you. They offer a wide and diverse palette of each option for your flooring needs, so lets discuss their common products.
Laminate
As already mentioned, most customers consider Pergo laminate as worse than the rest of their products. However, how can the people who invented laminate, produce poor quality laminate?
Surprisingly, Pergo invented this flooring option over 35 years ago. And still overpowers other brands in the industry with their products. Theyre focused on making quality, non-toxic products.
Meaning, they dont utilize toxic chemicals and run a bunch of tests to provide high-quality products. So, if youre looking for laminate, Pergo is one of your best options but read Pergo flooring reviews first. The laminate flooring isnt waterproof, however, it comes pretty close, so dont stress about it.
According to Pergo, you have 30 minutes to wipe up liquid spills before they enter your floor. But heres the kicker. Pergos prices fall under the industry average, which is $2.40-$4 per square foot.
Therefore, their laminate costs between $2.50-$3 per square foot. If you dont prefer wood floors, Pergo produces laminate flooring in ceramic and stone styles as well. So, theyve got you covered.
Engineered Hardwood
Are you familiar with engineered hardwood? If not, dont fret, youre not the only one not knowing what this product is all about. Engineered hardwood isnt a new variation of the solid hardwood floor.
Its a layered hardwood floor that features an individual backing coat from the coat utilized to fasten the flooring into place. Its usually easier to install. And feels the same as solid hardwood on the feet.
Luxury Vinyl Plank
Last but not least, Pergo delivers a range of whats known as extreme luxury vinyl flooring. The type of flooring is considered the next generation of LVP flooring.
Pergo claims its waterproof, 100% dent-proof, animal-proof and child-proof. Made of solid stone-plastic composite, their vinyl flooring is layered and then boosted with a lacquer finish.
These enhancements add to the durability of the flooring. But heres the kicker. Its available in 60 lovely designs, including stone, wood, and tile look. Theyre available in broad, tile, enhanced, and original sets. You can obtain this flooring for $4-$5 per square foot (mid-low end of the market).
The average prices of luxury vinyl plank vary between $3-$7 per square foot. Pergo also offers a lifetime residential warranty for their LVP flooring. Others offer only a 10-year commercial warranty for this type of flooring but warranties offered by different retailers may vary.
Check out this video to know more:
Pergo Flooring: 5 Things To Consider When Shopping For Floors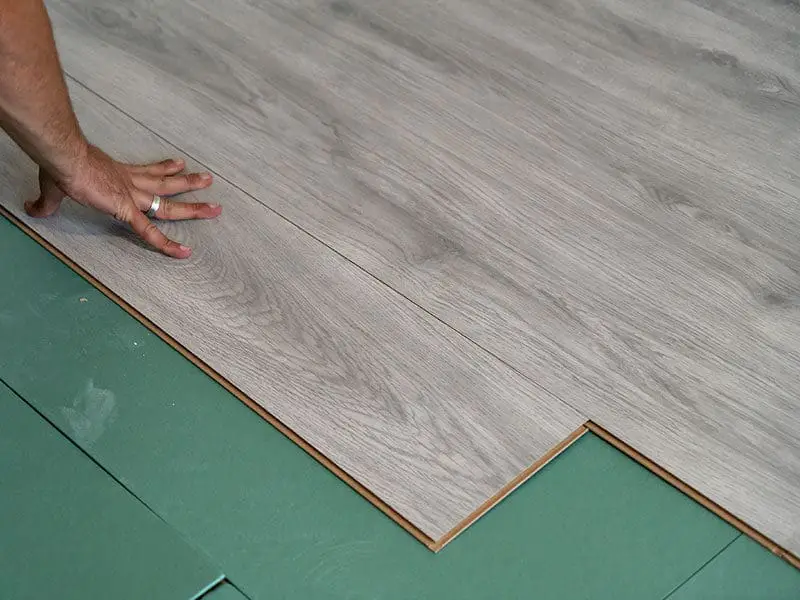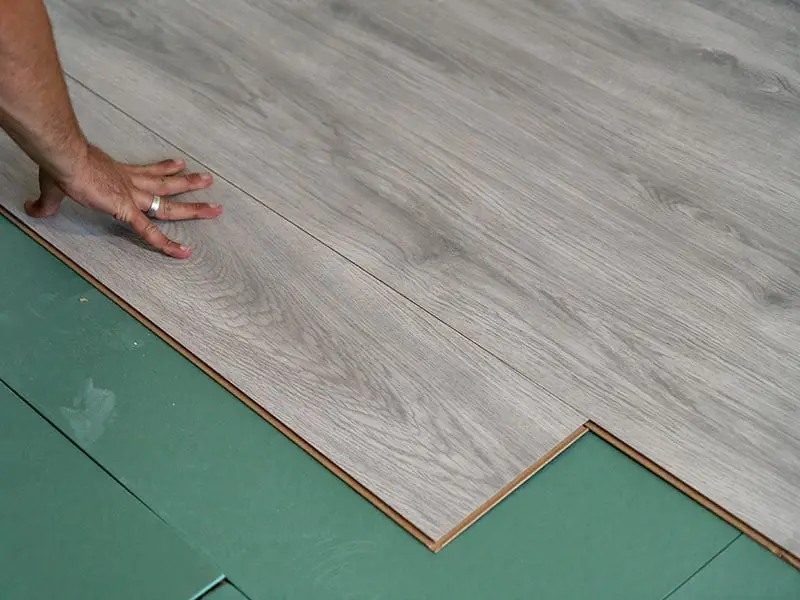 Pergo is a renowned brand of laminate flooring. This type of flooring is made of supportive backing. Its a water-resistant core and a wood-like finish on top for decoration.
Laminate flooring is a common choice for flooring for residential installations. Its a perfect alternative to hardwood floors but with a few specific features, pros, and cons.
Price
Laminate flooring is a budget-friendly option. Therefore, its a great choice for people on a budget. And Pergo offers some of the best laminate floorings on the market at affordable prices.
Cleaning
Pergo is super easy to clean. It has the extra advantage of not attracting or collecting dust mites that are associated with asthma and allergies. So, its the perfect choice for sensitive individuals.
I highly recommend investing in a vacuum cleaner for laminate floors. Theyre available in different sizes and styles, so pick whatever suits your needs, budget, and personal cleaning preferences.
Eco-Friendly
Laminate flooring is made of man-made items that are easy to obtain. Hardwood flooring, on the other hand, is made of renewable trees but it takes a long time for the trees to reach maturity.
Durability
Pergo flooring is slim and prone to deterioration much quicker than other types of flooring. You cannot refinish Pergo flooring like hardwood. So, if its damaged, you must replace the whole floor.
Look
Pergo imitates the appearance of hardwood. However, it isnt wood, especially upon closer examination. Laminate flooring also wears out quicker and presents aging signs much faster.
Positive Sides of Pergo
Pergo has been a part of the flooring industry since forever. This brand remains the best-selling brand by a significant margin, which tells you something about the overall quality of its products.
Therefore, its a trustworthy brand with high-quality yet affordable products backed by long warranties. However, warranties have exceptions. For example, if you spill things on your floor and dont wipe them up afterward, your Pergo floor will eventually start to decline, and the warranty wont be valid.
The easy installation is the best part about Pergo laminate. The separate planks snap together. Like most laminate flooring, Pergo also requires underlayment between the subflooring and the laminate.
However, their Accolade product line doesnt need underlayment. Theres an underlay material already added. Last but not least, you can save money by purchasing Pergo flooring. You will spend half of what you might spend on hardwood flooring. Also, its indistinguishable from real hardwood flooring.
Its advisable to install Pergo in areas where its not advisable to install real hardwood floors (bathroom, kitchen, and rooms situated below grade). Also, dont forget to apply the right laminate polish.
Negative Sides of Pergo
There arent many negative things about Pergo flooring. However, some people have experienced issues with bad examples sold at clearance prices. High-quality products rarely sell for great prices.
Additionally, Pergo flooring wont last as long as maple, oak, or other hardwood floors. Three decades is about the maximum and brands like Mohawk, Pergo, or Armstrong should give you at least two decades of excellent service and good looks. What I dislike about Pergo flooring is that you cant refinish it.
The wood is a very thin veneer. Meaning, if you scuff it, theres a chance that the inner core will show. And that inner core isnt attractive. Therefore, a damaged panel or plank will need to be replaced.
Lastly, despite how much laminate flooring appears like real wood, it rarely adds to the value of a home. Buyers who prefer hardwood floors will skip the home with laminate flooring even if its Pergo.
3 Recommended Pergo Flooring Products
Now that you know what types of flooring Pergo provides on the market, its time to review one product of each type in detail. Ive selected three of my favorite Pergo flooring products.
However, feel free to visit their website and choose from a broad range of durable flooring, and find the perfect floor for you. Without any further ado, lets dive into these short reviews.
Since Pergo invented laminate floors over 4 decades ago and still leads the category today with modern engineering and production, you can trust this brand and explore their laminate options.
Pergo Outlast with SpillProtect, for instance, is one of their best-sellers with waterproof technology. Its super durable and easy to maintain. The stain-resistant surface is one of my favorite features.
This product defends against splashes, liquid spills, and dog accidents, so you dont need to worry about anything. The best part? Its affordable as the rest of the products in the laminate category.
Specifications
| | |
| --- | --- |
| Type and collection name: | Laminate wood, Pergo Outlast+ with SpillProtect |
| Plank locking system: | Uniclic |
| AC rating: | AC4 |
| Shade: | Medium-dark |
| Species: | Cherry |
| Edge treatment: | Pressed bevel |
| Sq.ft/carton: | 16.12 |
| Plank width and length: | 6.14 inches x 47.24 inches |
| Plank thickness: | 10mm |
| Underlayment thickness: | 2mm |
| The appropriate level of installation: | On, above, or below grade |
| Subfloor type: | Plywood or concrete |
| Underlayment: | Attached |
| Install method: | Floating |
| Manufacturer warranty: | Limited Lifetime Residential/Limited 10-Year Light Commercial |
If you prefer hardwood floors over laminate, then Pergo has a wide selection of high-quality hardwood options including maple, oak, and hickory. Theyre modern, naturally pretty, and durable.
Pergo hardwood floors provide 5 times the durability of regular wood floors. But heres the kicker. Their surface is easy to clean and resists scratches and scuffs. Take Pergo WoodCraft, for example.
Its the perfect blend of beauty and quality. What I like most about this product is the lifetime surface & subfloor warranty. But whats most important, WoodCraft has the look of real hardwood.
Specifications
| | |
| --- | --- |
| Type and collection name: | Engineered hardwood, Pergo WoodCraft +WetProtect |
| Plank locking system: | Uniclic |
| AC rating: | N/A |
| Color, shade: | Grey/beige, medium |
| Species: | Oak |
| Edge treatment: | Micro/micro |
| Sq.ft/carton: | 24.54 |
| Plank width and length: | 7.48 inches x 47.24 inches |
| Plank thickness: | 0.37 inches |
| Underlayment thickness: | / |
| The appropriate level of installation: | On, above, or below grade |
| Subfloor type: | Plywood or concrete |
| Underlayment: | Not attached |
| Install method: | Floating |
| Manufacturer warranty: | Limited Lifetime Residential/Limited 10-Year Light Commercial |
Last but not least, I have a best-rated product that belongs to the Luxury Vinyl Plank category. Its called Extreme because its extremely original in both detail and texture offering a natural visual.
You can explore your taste in flooring with over 30 deep looks and pick whatever meets your needs and budget. The broad array of choices comes in various widths and lengths for extra versatility.
Specifications
| | |
| --- | --- |
| Type and collection name: | Rigid LVP, Pergo Extreme Wood Originals |
| Plank locking system: | Uniclic Multifit |
| AC rating: | N/A |
| Color, shade: | Brown, medium-dark |
| Species: | Pine |
| Edge treatment: | Micro bevel |
| Sq.ft/carton: | 18.67 |
| Plank width and length: | 9 inches x 60 inches |
| Plank thickness: | 6mm |
| Underlayment thickness: | 1mm |
| The appropriate level of installation: | On, above, or below ground |
| Subfloor type: | Plywood, Ceramic Tile, PVC, VCT, Glued Laminate, Glued Hardwood |
| Underlayment: | Attached |
| Install method: | Floating |
| Manufacturer warranty: | Lifetime Residential/ 10 Year Medium Commercial |
What's The Best Way To Clean Pergo Floors?
Utilize a damp microfiber mop to gently clean your Pergo flooring. You can also create a safe household cleaner. Simply mix 1-gallon warm water with 1 cup household vinegar. Or 1-gallon warm water with 1/3 cup ammonia. Both solutions will cleanse gently, banishing dirt but keeping your floors lovely.
Invest in a high-quality microfiber mop for laminate. Microfiber absorbs dirt and has the power to clean your laminate floors with your DIY laminate cleaner and a little water, so its a good investment.
What Is The Warranty On Pergo Flooring?
Sadly, Pergos warranties arent as clear-cut as they state on their website. They give a lifetime warranty on most of their products in residential installations.
However, in reality, depending on what product you purchase and where you purchase it, your warranty will be different. Additionally, if youre interested in getting a Pergo product, you will need to order from a big-box retailer rather than directly from Pergos official website.
Theyre available in most Home Depot and Lowes stores across the country. However, smaller retailers will bring their lines, too. Lowes and Home Depot provide different warranties for every item, so before purchasing anything from this brand, Id suggest doing your research.
If buying from another place, you will need to ask the retailer about their warranty. Unlike Home Depot, and Lowes, other companies dont provide this info on their websites.
Stay alert when buying flooring and make sure youre not making a huge investment without protecting yourself. And never buy flooring without a warranty.
Related Questions
Let's Go Pergo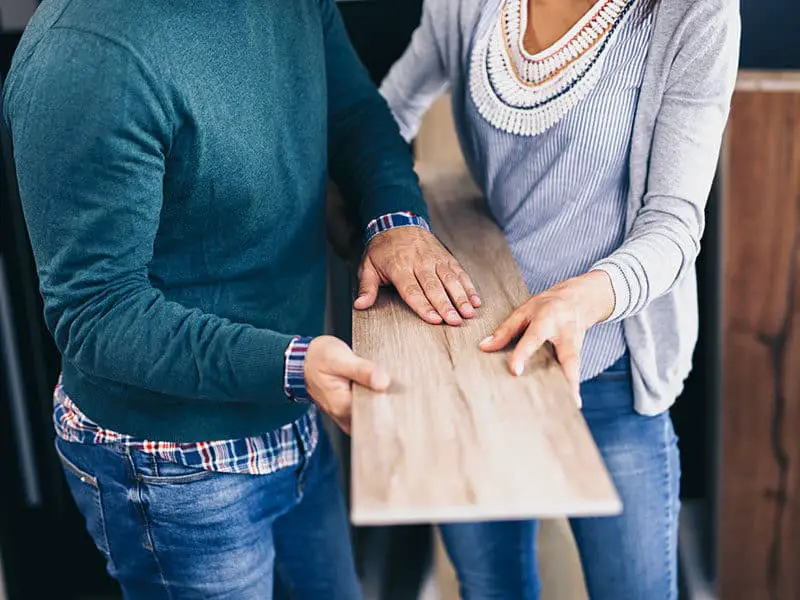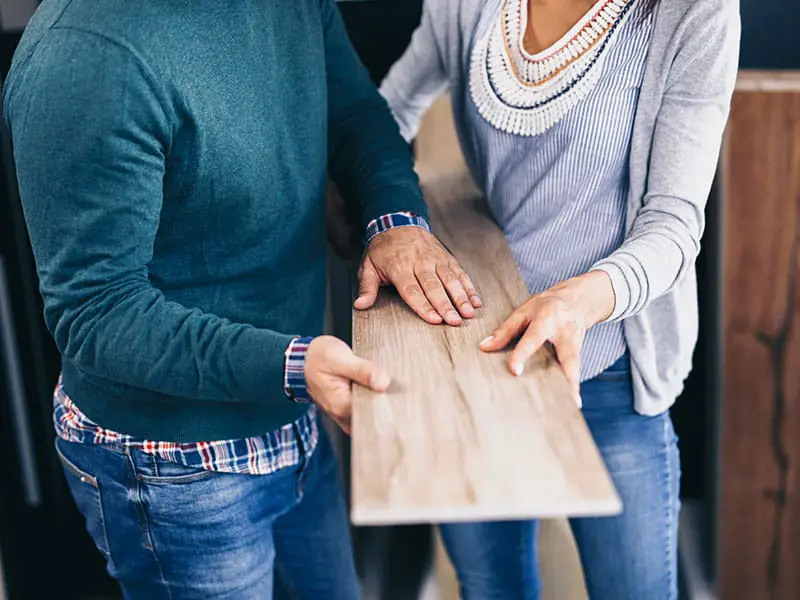 Hopefully, these Pergo flooring reviews can help you make a smart buy.
As already stated, Pergo is a popular name that provides a wide range of vinyl, solid wood, laminate, and engineered hardwood flooring. The reason why people like Pergo is that its affordable.
This brand sells high-quality products at reasonable prices. However, the quality of their products varies. While Pergo gets some amazing reviews online, some customers have a negative experience.
This doesnt mean you should cancel Pergo right away, just that you should choose wisely. I recommend ordering different samples from Pergos official website and put them to the test. Also, dont rely on this article only. Look for detailed online reviews of the specific products youre interested in.
Was this helpful? Comment below and share this article with your friends.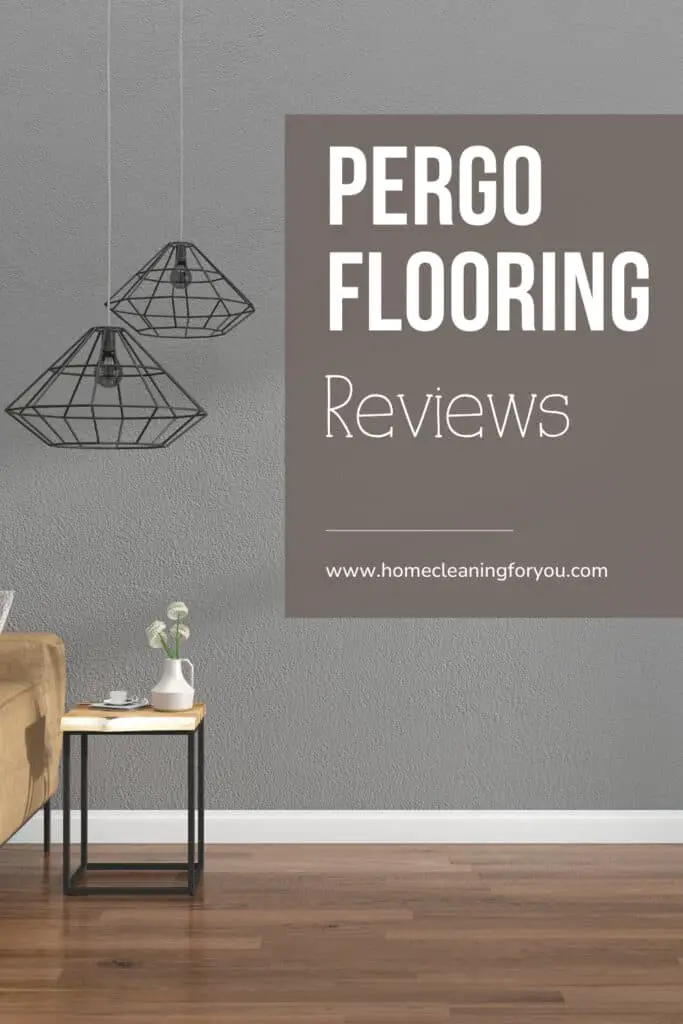 References
Laminate and Hardwood Flooring, Official PERGO® Site | PERGO® Flooring. (2021). Retrieved 2 June 2021, from https://na.pergo.com/