Beaulieu Carpet Reviews: Products, Warranties, Fiber, More!
Beaulieu, a word that translates to "Beautiful Place," is a brand that is known for producing exceptional quality commercial and residential carpets. The brand is widely popular for its durability, beauty, as well as an innovative approach. Carpets are a necessary part of your home décor needs.
If you are a carpet enthusiast, picking your favorite carpet from Beaulieu could be your ideal choice. The firm is focused on adhering to the customer requirements via innovative development like anti-microbial carpet or odor reduction methodologies.
Let us know more about them with these Beaulieu Carpet reviews.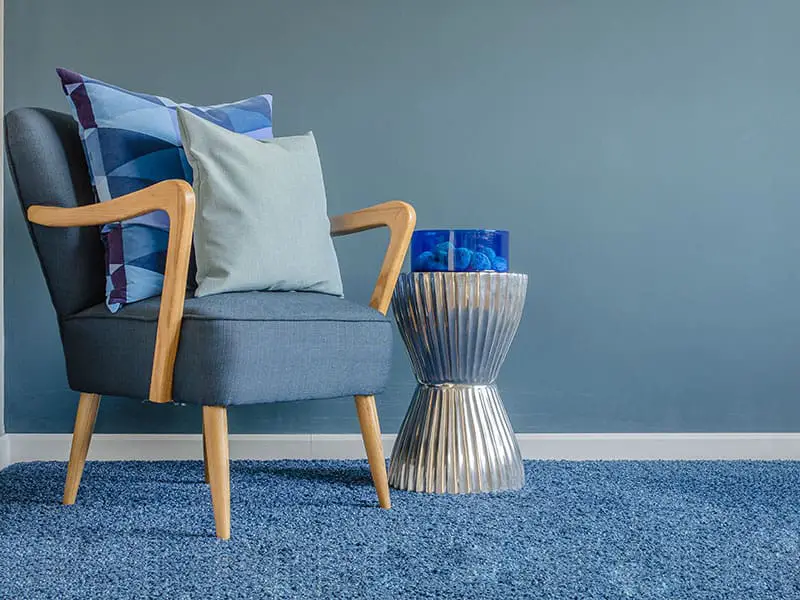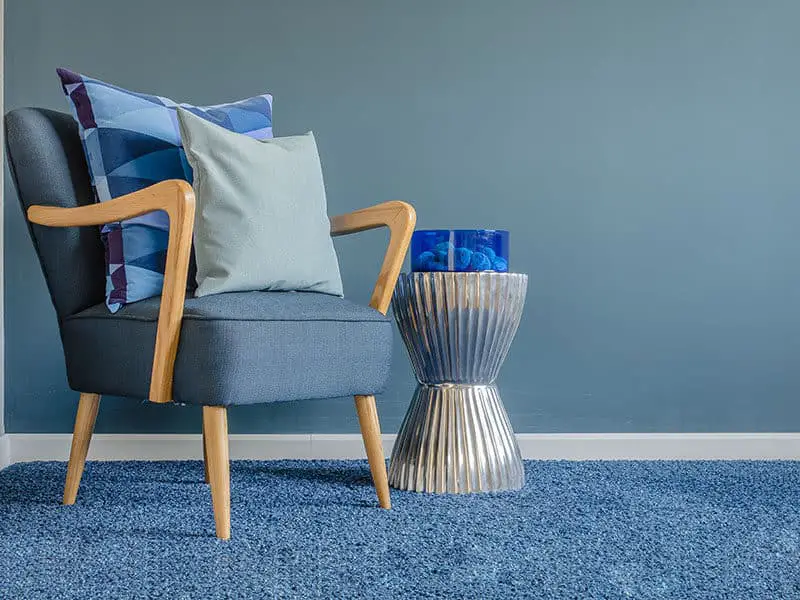 History and Introduction of Beaulieu Carpet
The Beaulieu Company, based in America, came into being in the year 1978. With time, the firm started creating its very own yarn collection in the year 1981. Following this, Beaulieu has concentrated strictly over the creation of broadloom carpets starting the year 2002.
In an effort to tend to middle-class families, the company has focused on the creation of affordable carpets. Beaulieu Carpet owns three subsidiaries dedicated to the manufacturing of 3 unique variants of carpets.
The subsidiary companies include:
Now, let's take a look at how the products created by each of these companies vary extensively.
Bliss: The carpet collection brought together by Bliss comprises of simplistic styles & comfortable colors that will pair easily with most home décor. The carpets created by Bliss are easy to maintain and clean. Beaulieu Bliss Carpets feature inspiring colors and unique designs.
They are especially loved by Moms that have a knack for home décor. The carpet collection by Beaulieu Bliss has a total of 6 existing variants that have been created for effortless pairing with the décor.
Coronet: Coronet is another subsidiary of Beaulieu, which is also the biggest manufacturer of luxuriously beautiful carpets for more than 40 years. The brand is popular all over America, given its excellence and reliability in carpet manufacturing.
Coronet houses an extensive line of products designed for commercial, indoor, or outdoor use. The company also flaunts an exclusive collection of carpets created from woven wool, olefin, and wool-blend. This carpet producer aims to keep in line with the latest colors and styles, depending on the needs of the modern generation.
Hollytex: Last but not least, Hollytex is the 3rd subsidiary of Beaulieu that has been providing the customers with exclusive luxury carpets that are designed with frieze, loop, pattern, and Berber since the year 1999. The nylon carpets by Hollytex that have been solution-dyed brought in a classic elegance to the floors.
Moreover, the company offers durable variants of loop-type commercial carpets that are designed for areas that tend to receive high traffic regularly. Some of the commercial carpets manufactured by Hollytex are available in the form of carpet tiles or broadloom.
They serve as a rather versatile choice if you are looking for carpets that can be placed in places such as schools, offices, or meeting halls.
Let's take a look at some of the Beaulieu Carpets compared in this table below:
| Product Name | Colors Available | Fiber Type | Warranty | Construction Type |
| --- | --- | --- | --- | --- |
| Baritone | Charcoal Skies, Blue Bayou, Paint It Black, Gone Grey, Platinum Green, Silver Bells | Nylon | 15 Years | Level Loop |
| Battery Point ESD | Twilight, Black Starburst, Ocean, Marble, Sable Gravel, Shetland | Nylon | 15 Years | Level Loop Graphic |
| Brigade | Aubergine, Canyon Cloud, Dark Leather, Forest Lake, Glacier Grey, Marble Stone, Metallic Silver, Monaco Blue | Nylon | 15 Years | Level Loop Graphic |
| Playground 20 | Executive, Black Orbit, Brindle, Corporate Grey, Indigo, Oakwood, Sandbar | Polypropylene | 7 Years | Level Loop |
| Tactics | Thunderbolt, Blue Sky, Havana, Herbal Tea, Mountain Lake, Sandy Beach | Polypropylene | 10 Years | Level Loop Graphic |
| Cavil Avenue | Calico, Chocolate, Harvest, Rock, Slate, Sable | Polyester | 10 Years | Cut Pile |
| Let's Twist | Calico, Chocolate, Harvest, Rock, Sable, Slate | Polyester | 7 Years | Cut Pile |
Installation Process for Maintenance of Warranty Coverage
In order to maintain the warranty coverage for your Beaulieu carpet, make sure you adhere to these steps for the installation process:
Keep at least 0.2 m2 of the excess carpet remnant post-installation to serve as a sample for testing needs.
Make sure you keep the original documentation or sales receipt in a safe place like proof of installation and purchase for the carpet.
Keep in mind that the carpet should be installed in accordance with the latest installation standards set by Carpet & Rug Institute.
Keep the professional cleaning receipts with you to show that the carpet is being maintained regularly.
Keep the list of all the products that have been used for cleaning the carpet.
Maintenance & Care for Beaulieu Carpets
Timely care & cleaning of carpets can help bring a major difference with regards to retaining the performance and appearance for years to come. However, you need to remember that no carpet can be completely stain proof.
Carpet needs to be maintained regularly by following all the recommendations as suggested by the manufacturers; it typically includes:
Treating stains & spots immediately
Regular vacuuming on a weekly basis depending on usage Best Carpet Vacuum)
Professional cleaning to be done after every 12 or 18 months to remove the trapped soil
Things You Need to Keep in Mind for Beaulieu Carpet Maintenance
Refrain from using household cleaners/ cleaning agents that have not been recommended specifically to be used with carpet. Using such cleaning agents can lead to damage to the carpet.
If you aren't sure of the spot cleaner that you need to use, you can start slow with the use of a gentle amount of volatile solvent for dry-cleaning.
If you understand the stain variant that you want to treat, you need to follow the recommendations provided by the guide that comes with the package for the carpet.
Refrain from a direct application of the cleaning agents on to the spot. Instead, look for clean & white absorbent cloth to blot clean the area.
Use a minuscule fraction of the cleaning agent over the carpet while avoiding any contact with the carpet backing. Try not to over-wet the carpet as it might lead to a stain transfer to your carpet backing.
Beaulieu's Performance Assurance Warranty
Beaulieu also guarantees that if proper care is given to the carpet with regular maintenance, the carpet won't wear anything more than a total of 10% from a normal amount of foot traffic. It stands true for a specific term of usage following which the warranty shall not stand void.
As per the carpet maker, wear in the carpet can be defined as the abrasive loss of fiber & not any changes in its appearance. Exclusions to the warranty involve instances such as:
Improperly installed carpet
Installation on the stairs
Installation in areas with high-moisture
Outdoor installation
Areas with high shoe traffic
Texture Retention
Beaulieu's carpets are also warranted against any abnormal surface texture loss that occurs due to general foot traffic in the residence or commercial space. The texture rating should be a minimum of 3.0 during this specified warranty period.
Exclusions to the warranty involve instances such as:
Changes in the appearance that occurs due to soiling
Changes due to furniture indentation
Shading
Installation of carpet on stairs
Installation in areas with high moisture
Texture change that occurs due to normal crushing/carpet matting
Stain Resistance
Beaulieu guarantees that the carpet can resist most of the stains that occur due to common beverages and food items. However, this is true only for a specific period of time. For this warranty to stand valid, the carpet needs to be cleaned professionally every 12 to 18 years.
Areas with high-traffic or light color might need more cleaning to maintain the appearances. Exclusions to the warranty involve instances such as:
Stains that occur from spills that aren't beverage or food
Stains that occur due to improper maintenance
Stains from the materials that can destroy the dyes permanently like bleach, caustic chemicals, bathroom cleaners, plat foods, insecticides, iodine, etc
Commercial Variants of Beaulieu Carpets
Product Types
Beaulieu Broadloom Carpet: These are the standard variants of carpets that are a single piece from end-to-end. The entire carpet is unfolded on the floor with no grooves for separation of sections.
Beaulieu Tiles: The Beaulieu tiles, also termed as the modular carpets/square carpets, are the square-form fabrics that are placed close to one another to provide the functionalities of a carpet. While the most prominent shape in the market is square, you can also find it in other shapes such as triangles or hexagons.
Fiber Types
Nylon: If you are looking for Beaulieu carpets that can stand daily wear & tear while still managing to look flawless for a decade or more, you should surely opt for the nylon carpets. The nylon Beaulieu carpet is highly durable.
Polypropylene: If you are someone who loves some affordable rugs, the Beaulieu Carpets made from Polypropylene could be the best deal ever. These rugs are known for their non-porous structure that doesn't hold any kind of unpleasant smell. Plus, the material is highly resistant to stains. The material is also low in weight and density.
Polyester: By nature, polyester is highly lustrous in terms of appearance. With polyester carpets, you get access to high-quality carpets that are available in different colors. The biggest pros of opting for a Beaulieu carpet made of polyester are the fact that it is stain resistant.
Construction Types
Cut Pile: The cut pile Beaulieu carpet has looped fibers that are clipped by half their length. Cut pile houses longer variants of loose fibers that allow more movement.
Modulated Loop: These loops are constructed in rows that are of varying heights. It leads to the construction of a structure that is hard wearing and durable with a stylishly textured finish.
Level Loop Graphic: This is a distinct variant of textured loop carpet that is created via simple loop creation. It is functionally suited to the areas with heavy traffic and doesn't show any footprints. They are just a graphical variant of level loops.
Cut & Loop Pile: These carpets come with the combination of looped and cut yarns. It can also create some sculptured effects like
Sisal: This is a textured form of loop pile that is constructed in the straight rows. The loops in this variant can vary depending on the design or texture required.
Loop Pile: A loop pile variant of Beaulieu carpet has fibers that have a loop-like formation. It tends to create a low, firm, and tight carpet. It is highly durable & can easily stand heavy traffic.
Level Loop: It is a textured loop that is suited for areas that tend to receive a heavy amount of foot traffic. They are knit in a way that doesn't show the presence of footprints.
Beaulieu Bliss Carpet Reviews
The Bliss Carpets by Beaulieu is specifically crafted to upgrade the surroundings with the addition of the best color, style, as well as texture. Each carpet variant by Bliss is manufactured with industry standards in mind by experts that understand how the best carpet fibers work.
The Beaulieu Bliss Carpet collection is created from 1000 percent P.E.T. Filament Polyester.
Magic Fresh Neutralizer for Odor: The Magic Fresh element added to the Bliss Carpets helps reduce the commonly found household odors that come from cooking, pets, or indoor smoking. This technology keeps the home feeling fresh for long.
Guarantee by Beaulieu Bliss
All of the Bliss Carpets house a comprehensive pattern of protection that provides you a selection of guarantees such as:
7-Year Fade Warranty (Limited)
Lifetime Stain Warranty (Limited)
5-Year Warranty on Texture Retention (Limited)
10-Year Durability Warranty (Limited)
ScotchgardTM Protector by 3M: The ScotchgardTM has been exclusively formulated to ensure that your Beaulieu Bliss carpet keeps looking new for a long duration. It helps repel any variant of liquid spills, protects from resoiling, & eliminates the stains.
Features of Beaulieu Bliss Carpets
When purchasing the Beaulieu Bliss Carpets, you get a sweet deal when it comes to carpets that will last for years to come while introducing stylish decor options. There are several selling points that make Bliss Carpets the best options for your residential or commercial needs:
CRI Green Plus Label: A carpet that comes with the CRI Green Plus Label suggests that it emits a very low level of the VOCs. Commonly known Volatile Organic Compounds that are released from a range of household items include benzene, formaldehyde, carbolic acid, and ethylene glycol.
Exposure to these chemicals for a long term can lead to serious health issues like the "Sick Building Syndrome." With Bliss Carpets by Beaulieu, you get carpets that are designed to be friendly to your home environment with minimal to low VOC emission.
Affordable: If you are seeking a carpet variant that comes with a range of features but doesn't empty your pockets, the Beaulieu Bliss Carpets can be your best choice. Plus, the vibrant colors introduced to the Bliss Carpets make it look all the more beautiful and elegant.
What Is the Average Cost for Carpeting Done With Beaulieu?
While determining the exact carpeting cost can be difficult, the entire thing boils down to different factors such as:
Area to be covered
Labor Costs
Carpeting Style
Vendor
Now, this being said, carpeting costs for an average Beaulieu can vary between ranges such as:
$2 to $6 for each square foot
Yard carpeting costs start from $10 all the way to $54/yard2
Additional budget for padding and installation costs can vary between $5-$10/yard2
Additional Costs Include:
Furniture Moving Costs ($1-$2/yard2 or $25-$50/hour)
$4-$6/Yard2 for stairs installation
$0.50 to $3/Yard2 for removal or hauling of existing carpeting
$0.25 to $1/ft for the tack strips
Buying Guide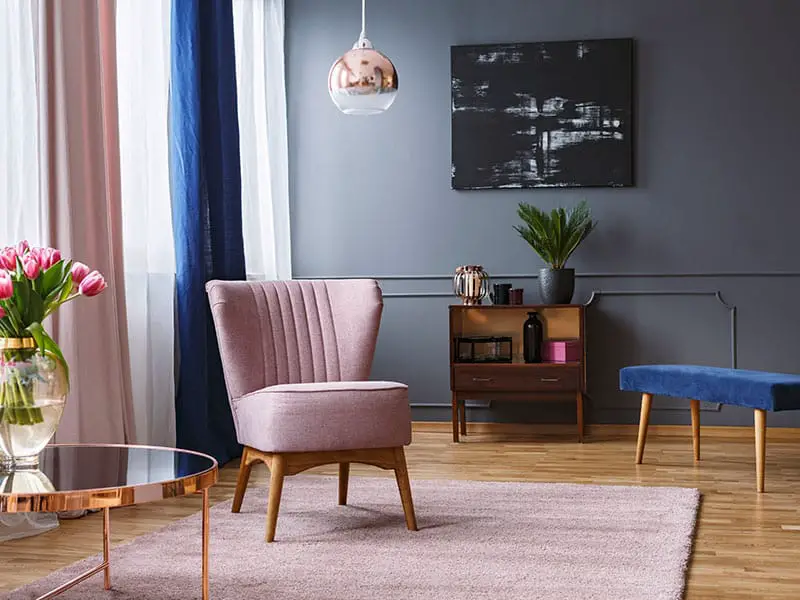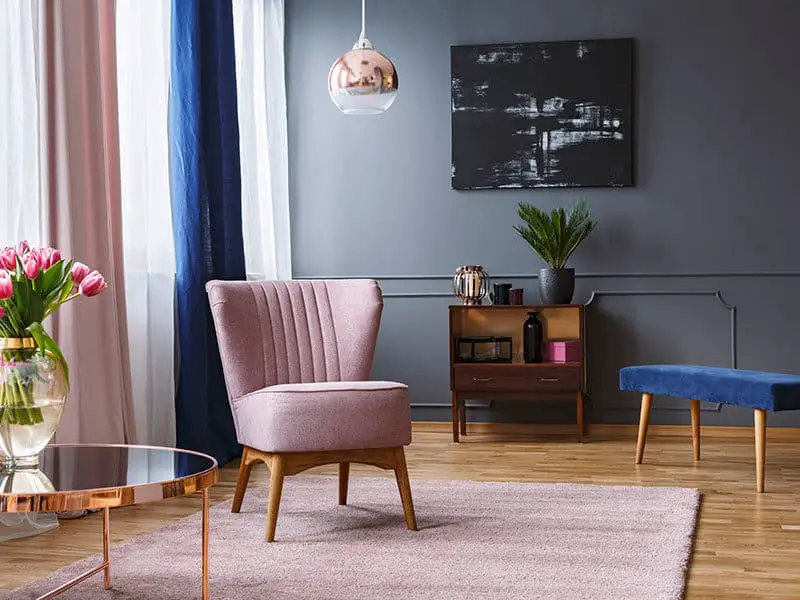 Types of Carpet Fibers
Wool: Wool is generally used for the creation of high-end carpets. In general, you need to pay more to bring home some natural materials.
However, the price factor is totally worth it given the fact that it is an amazing floor covering created from some of the best sustainable fiber, which is durable and resilient as well. It also brings in better insulation with heat loss reduction. The fiber tends to retain its original appearance for a long duration.
Wool-Mix: Several carpet owners prefer a desirable mix of 20 percent polyester/polyamide with 80 percent wool. It is the best and most-durable combination that makes up for a multi-functional carpet.
Polypropylene: Polypropylene is a carpet fiber created artificially to be stain-resistant and hard to wear. It can also be cleaned very easily with the use of a cleaning agent that is mild in nature.
However, Polypropylene could be flammable and doesn't extinguish all by itself. So, you might want to consider keeping flammable objects away from your Polypropylene carpet.
Polyamide/Nylon: Nylon is a fiber known for its vibrant colors and hues that isn't something one can achieve with wool. This particular fiber is the perfect all-rounder designed for family homes. High-quality nylon or polyamide carpets preserve the qualities that include stain resistance & minimal wearing or tearing.
Polyester: It is often used to manufacture shag or textured carpets. Polyester is similar to wool in terms of feel and appearance. It is perfectly durable, soft, as well as resistant to stains. As opposed to being used all by its own, it is used in blends that all more feature.
Things to Consider When Buying a Carpet
When purchasing from a variety of carpets for your flooring needs, here are some things that you need to consider.
Underlay: When purchasing a carpet, the first thing you need to check is the underlay. Apart from working as the shock absorber, an underlay adds cushioning & comfort to the foot. Plus, underlay aids in keeping up the heat in the area while reducing your overall energy bill.
Rubber Types:
Waffle: Placed underneath the underlay, the waffle helps reduce any unwanted noises & best for the rooms that aren't used more frequently.
Flat: The Flat is a rather compact & hard-wearing rubber that provides a higher support level with more noise reduction.
Crumb: Usually created from the recycled variants of car tires, the crumb is a collection of rubber particles. They are bonded to create highly durable and firm underlay, which is suitable for places that get high traffic. It helps avoid annoying indentations.
Crumb/Felt: It is created from the combination of felt and rubber. This particular style is not as common as the rubber waffle. However, it is a hard form of underlay, which is generally used for minimization of rucking and is generally used with the woven carpets.
Know your needs: When shopping for a carpet, you need to know why you want to buy Beaulieu carpet. Now, this might include factors such as:
Use for the room
Overall traffic received throughout the day
Amount of sunlight received daily
Change in the pattern of light through the day
Closeness to outdoor spaces
Amount of vacuuming needed
Style: Carpets are generally created from fibers that tend to be looped, cut or the combination of the two. Even though there are multiple subcategories for the carpet styles, most of them generally fall into these categories' states above.
Today with the improved technologies & top-notch fiber systems, the styles available in the market today come with a combination of durability and softness.
FAQs
Conclusion
So, when purchasing a Beaulieu carpet, make sure you consider factors such as fiber, style, use, and foot traffic. Your carpet can enhance the overall look of your home while providing you a comfy and relaxing environment. Depending on your budget, Beaulieu carpets have a line of products that would look perfect for your home.
Keep in mind that you follow the instructions listed by the manufacturer for the installation or hire a professional to get the job done. It will ensure that your warranty stands true, and you get immediate replacements for any defects from the manufacturer's end.