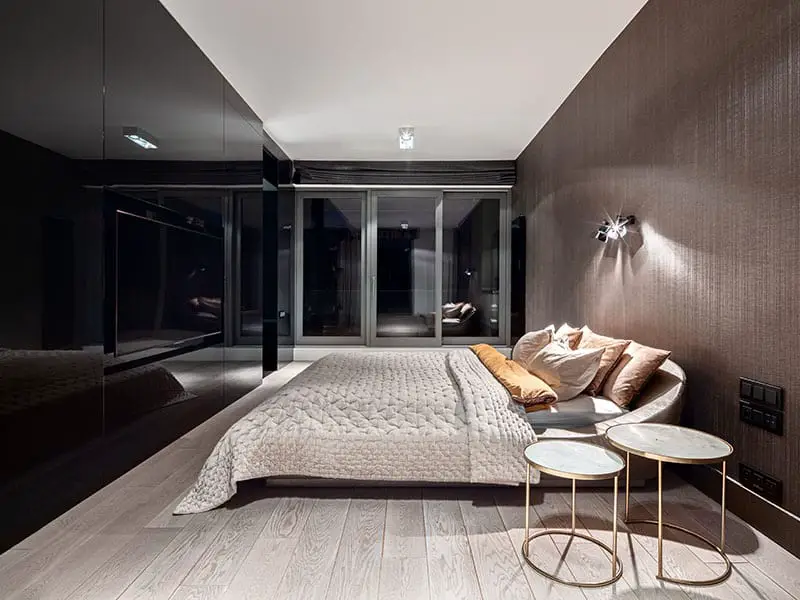 Smartcore ultra vinyl flooring review will let you know why this flooring is a different and much better choice for many spaces.
Smartcore ultra vinyl flooring made a distinction among many vinyl floorings on the market. Although it is an in-house Lowes brand, it still offers a high-quality product. But why is it different from many other types of vinyl?
Before installing this type of flooring, it is best to get to know it well. How to choose the design and dimensions as well as reading more about maintenance is a good start to learning more about this type of vinyl flooring.
Is Smartcore Ultra A Good Product?
Yes! If you like wood floors but have a limited budget, Smartcore ultra vinyl flooring might be a good option.
With many vinyl brands on the market, being able to distinguish itself as Smartcore ultra did, is a good sign of quality. So, with a long lifetime warranty, and a variety of styles and colors, this premium product has good chances of dominating the flooring market.
There are several advantages to using quality flooring. Making the wrong flooring selection will cost you a lot of money, which is why it is critical that you know everything there is to know about this flooring brand. So, lets dive into the world of luxurious Smartcore Ultra Vinyl flooring.
What Is Smartcore Ultra Vinyl Flooring?
Smartcore Ultra is engineered vinyl plank flooring and only available at Lowes. Its long-lasting, beautiful, and simple to set up. Smartcore vinyl plank has been rated as a lifeproof vinyl plank that is a versatile flooring solution that can be utilized in any environment.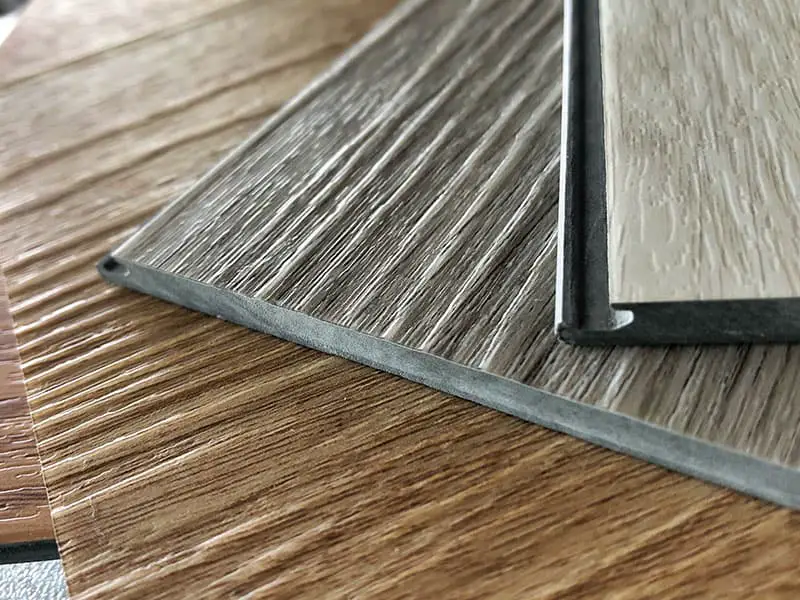 Smartcore ultra vinyl flooring has a lot of interesting and eye-catching elements for homes. Smartcore flooring is manufactured from high-quality materials at a fair and competitive price. It is a great blend of high quality and low cost, resulting in the best deal for buyers.
How Is Smartcore Ultra Vinyl Flooring Made?
SmartCore Ultra is made of the same material as the normal SmartCore flooring, with a 12 mil wear layer and a wood and plastic core (WPC). Picture layer with greater quality and a thicker inbuilt underlayment padding which are the enhanced features, hence the ultra name.
Although the SmartCore Ultra collection has more high-definition visuals, the real variety of design possibilities accessible to us appears to be less intriguing. There are around fourteen distinct patterns available, including both wood and stone designs.
Smartcore Ultra Vinyl Flooring Characteristics
For hi-def style and design, Smartcore Ultra is the solid pick. Hyper-realistic graphics and textures, improved beveled edges, and lovely color variety offer the true aesthetic appeal of the actual thing, but without the trouble!
The Ultra collection has more stone appearance patterns than the regular collection, with a good variety of looks like warm brown travertine, dark gray slate, and creamy sandstone. The oak, maple, and pine SmartCore Ultra wood appearance planks come in a variety of brown to gray hues.
Brand:
Smart Core Ultra
Dimensions:
Plank 5.91 x 48.03 inches

 

Tile - 11.97 x 23.62 inches

Styles:
Modern, traditional
Colors:
White, Brown, Gray, Black, Off-white, Copper
Designs:
Wood (Walnut, Acacia, Pine, Oak)
Stone ( Marble)
Installation:
Interlocking system
Maintenance:
Vacuuming, sweeping, dry mopping
Warranty:
5 years limited commercial warranty, 10 years limited residential warranty
Built with outstanding Core methods, Smart Core Ultra is 100 percent waterproof, simple to install, easy to maintain, and can withstand the rigors of everyday life. It is super durable even in high-traffic spaces. It gives five years of warranty when used commercially and a lifetime warranty in residential use.
Smartcore Ultra Flooring is a floating floor that can be placed over most hard surface subfloors without the use of adhesive. As a result, you wont need to take out any old tile, laminate, or other floorings beforehand. This flooring is a fantastic alternative for most budgets, thanks to its low price point.
The Pros And Cons Of Smartcore Ultra Vinyl Flooring
Smartcore ultra vinyl flooring has both good and bad sides, with those good ones certainly prevailing. However, it is best to know both sides, to know what best suits your choices.
Smartcore Ultra Vinyl Flooring
| Pros | Cons |
| --- | --- |
| Waterproof | Not completely resistant to scratches |
| Suitable for DIY installation | Not variety of designs and colors available |
| Flexible | When in contact with water, it should be dried up fast |
| Easily installed over a subfloor | |
| Potential imperfections not visible | |
| Easy maintenance | |
| Lifetime warranty | |
Although this type of flooring is advertised as waterproof, it is best not to risk long exposure to moisture. If it happens that your smart core ultra floor is covered with water, make sure to dry the floor fast. Its flexibility makes all the installation imperfection less visible.
This flooring is not completely resistant to scratches and taken into account that not many designs and colors are available, those scratches can be quite visible. However, it is easy to take care of this floor, either by using a vacuum cleaner or a mop. A long warranty is another plus going for this type of flooring.
What Is The Difference Between Smartcore And Smartcore Ultra?
Making the distinction between two varieties of the same brand is sometimes difficult. The difference may not be that obvious at first, except for the difference in the naming. However, there are differences, and they are sometimes subtle but still notable.
Smartcore
Manufacturing:
WPC core (wood plastic composite)
12 mil wear layer
Design:
Classic, modern design with a decent number of choices
Dimensions:
Planks 5 x 48 inches
Tiles 12 x 24 inches
Thickness tile/plank 6.50 mm
Pricing:
Warranty:
5 years limited commercial warranty, 10 years limited residential warranty
Smartcore Ultra
Manufacturing:
WPC core (wood plastic composite)
12 mil wear layer
A higher-definition image layer
A thicker integrated underlayment pad
Design:
Classic, modern but with a limited number of choices
Dimensions:
Planks 6 x 48 inches
Tiles 12 x 24 inches
Thickness tile/plank 7.50 mm
Pricing:
A bit higher prices than Smartcore
Warranty:
5 years limited commercial warranty, 10 years limited residential warranty
How Do You Install Smartcore Ultra Vinyl?
Lock fitting is used on Smartcores 5 inches planks. They are simple to put together and only require a circular saw, a rubber mallet, dividers, and a measuring tape. Remove your planks from the box and mix them before installation to ensure that they have a beautiful combination of colors.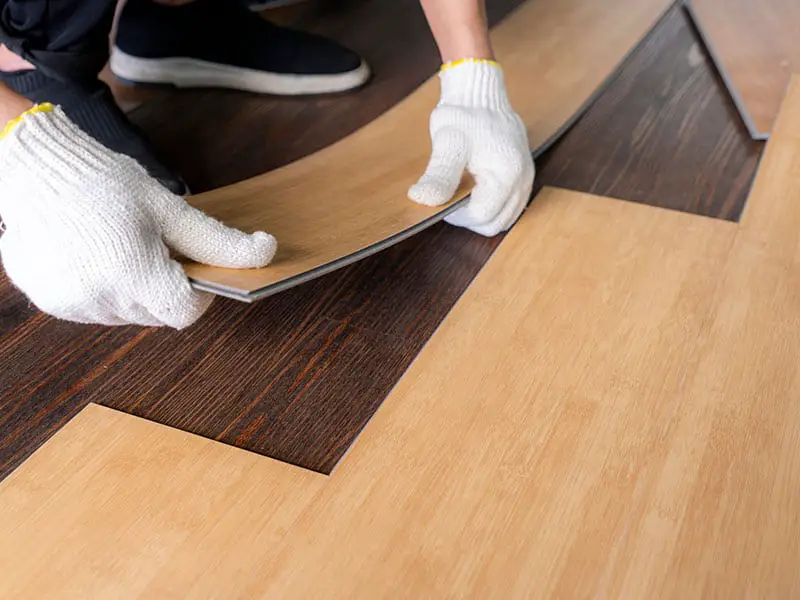 The angling method is used to attach the seven inches boards. To connect these planks, youll need a crosscut power saw, a tapping block, a hammer, and a pull bar. However, the procedure is still straightforward and may easily be completed as a do-it-yourself job.
This flooring works well with in-floor radiant heat if you reside in a cooler area. For at least one week before installing flooring, the room temperature and humidity should be consistent with regular, year-round living circumstances. It is best to keep the space around 70 degrees Fahrenheit with a humidity level of 30 to 50 percent.
Begin the installation process adjacent to an outside wall. For constructing a straight working line, this is typically the straightest and finest reference. Measure an equal distance from the wall on both ends and snap a chalk line to create this line.
The width of a board should be the distance you measure from the wall. If the wall is uneven, you may need to scribe cut the first row of boards to match it in order to create a straight working line.
How Do You Cut Smartcore Ultra Vinyl?
Sometimes to fit the planks perfectly it needs to be cut. For example, the final row may require a longitudinal cut. You should place the last row of fit planks on top of the last row of already positioned planks.
Trace the shape of the wall with a piece of board as a scribe. Make a mark on the plank where it will be cut. If the fit of the wall is easy and straight, simply measure and cut for the proper fit. After cutting the boards, place them and tap all joins with the rubber mallet.
Check out this video to see:
How Do You Clean And Maintain Smartcore Vinyl Flooring?
Cleaning and maintenance of smart core ultra flooring are quite simple but it needs to be done often to keep the flooring in the best shape. Surface staining can occur as a result of using oil or petroleum-based products so it is wise not to use it.
Choose to use only clean water and a ph neutral cleaner, a mop for the vinyl floor as required. It is vital not to use harsh cleaners or chemicals for cleaning this type of flooring. Consider using non-staining matting as the floor may become discolored because of the rubber.
To minimize scratching the floor, often moved furniture should be fitted with felt pads. Sweep or vacuum the floor regularly to eliminate any loose debris. Vacuums with a beater bar should not be used, or the beater bar should be turned off. Spills should be cleaned up right away.
Avoid long periods of direct sunlight exposure. During peak sunshine hours, close your blinds or curtains. Long exposure to the sun may affect the color and design of your flooring, leaving yellowish shade on your flooring.
Check this video to see:
FAQs
Although many things are quite clear with Smartcore ultra vinyl flooring, it still provokes some questions, usually regarding the installation process. And that is often the case when you want to do it yourself, but do not want to make a beginners mistake.
Is Smartcore Ultra Worth It?
SmartCore has so many wonderful features including being waterproof, easy to install, and not to mention a long warranty. When maintained with love and care, the product can stay for 8 to 12 years and even longer. So you can count to have a beautiful flooring long, and all at a reasonable price.
Of course, some of the disadvantages may appear, but regarding all the good features, the SmartCore Ultra is worth trying out and installing in your space. It will make your home comfortable and enjoyable for many years to come.
Have you already decided which Smartcore Ultra design you will install in your home? Will you do it yourself or ask for someones help? Share your thoughts with me in the comments below.