Beaulieu Vinyl Plank Flooring Reviews 2022
The number of people that make alternative from hardwood and laminate to Beaulieu Luxury Vinyl Flooring (LVF) has been gradually increased nowadays. The reason for this trend is that LVF advances various benefit from texture, design, color, and price. A luxury vinyl plank floor will be a great option due to its fancy appearance, durability material, and surprisingly affordable.
Generally, Luxury Vinyl Floors (LVF) are an innovative flooring technology that brings HD wood images. It is also waterproof, budget-friendly, and easy to install.
In this article, besides giving the closer look at the definitions, advantages, and disadvantages, price, type and comparison of Luxury Vinyl Floors (LVF), I will also review Beaulieu vinyl plank floors.
What is Luxury Vinyl Plank (LVP)?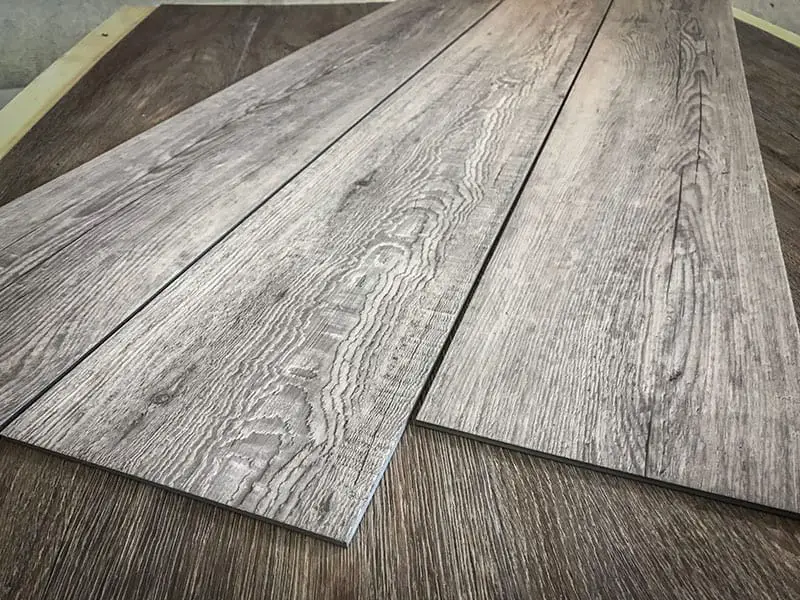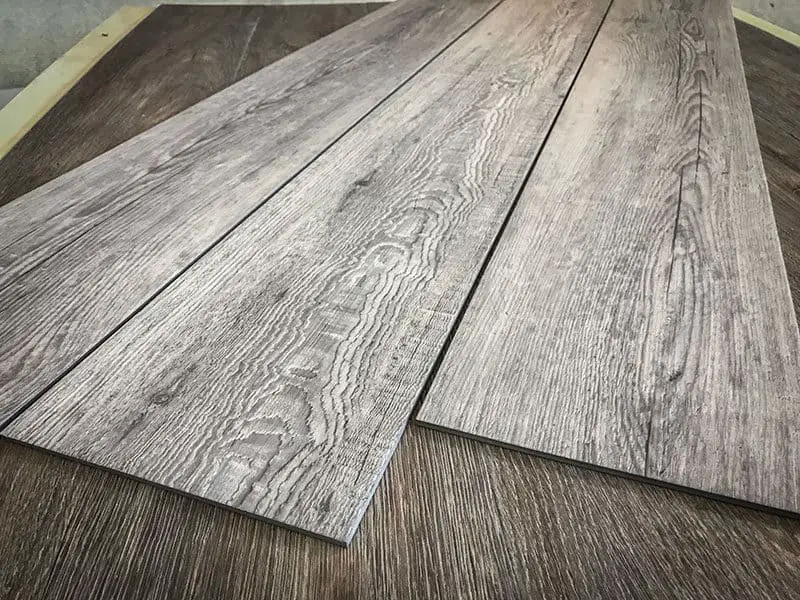 LVP floors are made from vinyl planks that mimic wood. In some cases, LVP assembles the appearance of ceramic tiles, stone or concrete. It usually has four layers: wear layer, luxury vinyl print, rigid core, and attached underlayment.
Perhaps the two essential parts of the LVP floor are luxury vinyl print and rigid core, which brings exceptional durability and waterproof features. Each brand has its "special recipes".
Who Is Beaulieu?
Beaulieu is a Canadian manufacturer specializing in carpet across North America and globally. Besides, Beaulieu supplied a wide range of products: solid plank hardwood, engineered wood, laminate, resilient-vinyl flooring, luxury vinyl tile and plank, and area rugs.
Beaulieu is famous for its purposes: sustainable development, best manufacturing practices, and environmental responsibility, especially the vinyl planks section. It produces three types: One2
Floor, InterLuxe, and PermaLuxe. Most of them offering the duplicate of wood grains/colors.
Giving more detailed background information on vinyl plank floor.
What is Different Between Luxury Vinyl Plank and Standard Plank Flooring?
The most noticeable part is entirely waterproof advanced and specialized for a high-traffic area, especially for the bathroom or basement. With LVP, you don't have to worry about mud, water or scuff marks on your floor because you can easily wet and steam mop. The luxury one is more sustainable (you might not replace within the next 5-10 years).
You also have unlimited options of design from warm tones, neutral tones and even the differences of appearances in texture such as stone, tiles, and planks. Beaulieu Vinyl Flooring is one of the great options for luxury vinyl plank.
The reason why that Beaulieu Vinyl Flooring is stand out compared to other standard vinyl plank flooring due to its design, composition, shapes, and installation. They are not only available hardwood looking options but also feature marble, slate, or oak.
Besides the diverse color and patterns, Beaulieu has a unique composition. While the most component of the luxury vinyl plank flooring is made of 100-percent vinyl material, some of Beaulieu LVF adds limestone to give it a tone-like appearance. This will bring a more realistic natural look and softer feeling for your feet.
Advantages
1. Appearance
Don't want to spend a thousand dollars on hardwood flooring? Vinyl plank floor can trick any eye that comes to your house for almost the same thing with incredible eyes, especially if the tiles and planks are high-quality.
The options are endless with multiple colors, finishes, styles. Not only the vinyl plank floor is perfectly duplicated from rich earthy mahogany, silvered bard wood or even knotted textures but also vinyl plank floor is available any tone that matches your home décor.
Whether you want to go with tradition or modern design, you cannot go wrong with a vinyl plank floor.
2. Price
You can find great quality vinyl from $3 to $7 per square, much cheaper than wood or trendy stone such as marble. As mentioned before, you have plenty of options style for choosing at affordable prices.
The installation cost usually takes $4 to $7 per square foot, which is cheaper than the average cost of engineered hardwood flooring is up to $7 per square foot.
3. Water and Heat Resistance
While laminate and engineered hardwood might have water-resistant advanced, the vinyl plank floor is completely waterproof due to 100-percent polymer materials. Plus, it often requires no seaming, making it a perfect choice for wet-mopped, scrubbed, and dry broom.
Vinyl flooring works well with radiant heating systems. You even can use the Beaulieu LVP instead of heater because it stays at room temperature.
Plus, it is also pet-friendly thanks to the durability of the material that resists to scratching.
4. Easy Installation
You can install the vinyl plank floor by yourself if you already have experienced for home improvement project. There are three options to install the vinyl plank floor: loose lay floor, floating floor, glue down product.
A glue down floor is a little bit complicated but provides extra sturdy. While the loose lay floor is installed in the perimeter planks, the floating LVP floor comes with interlocking edges.
Beaulieu LVP products are available in all three options. For the heaviest traffic, it might provide ceramic breads for extra durability. Plus, while standard vinyl flooring comes in big sheets, Beaulieu LVF comes in small-like shapes for extra flexibility installation.
5. Superior in Cleaning
Comparing with laminate and engineered hardwood flooring are just water resistance, vinyl plank flooring is waterproof. This allows you to use all methods of cleaning from dry to hot method, even heavy-duty cleaning. Therefore, it is a great choice for households who have pets and children.
For luxury vinyl plank flooring, you should consider that heavy-duty cleaning methods might ruin your floor. Middle cleaning methods are a safe choice such as wet sweeping or vacuuming.
Disadvantage
1. Associated With Health Issues
This might the most significant concern if you want to purchase vinyl plank, especially if your family has children or women are pregnant. LVP contains gasses and volatile organic compounds called VOCs. In other words, in order to make LVP into more flexible material, most companies use phthalates in the chemical mix.
However, there is a solution to this problem. You can choose the vinyl plank floor that state phthalate-free. Beaulieu's One2 Step features phthalate-free.
Don't forget to check the legal documentation for the company's claim if they said that their floor is low VOCs and phthalate-free. To minimize the risk, check the Environmental Protection Agency's website for the brand database with detailed information.
2. Accessibility Concerns
Although the LVP floor works well in water and heat conditions, it is not an ideal option for a wall on windows or a ceiling of skylights. Sun damages make LVP floor fading.
The other problems are that the vinyl plank floor is not suitable for heavy furniture and mobility devices. It can be dent under heavy furniture or application. The floating floor usually has planks or tile, which is shifting or catch grooves.
In addition, because of its signature material (soft vinyl), it can tear up when you dropped or dragged heavy subjects over the flooring.
3. Maintenance and Environment Impact
Once you install LVP, it requires the whole process of tearing up and starting over if it is out of date or distressed. Comparing to the hardwood floor, the vinyl plank floor is limited longevity. You also need a moisture meter to make sure that your floor does not become soft and fluidity.
Vinyl plank floor cannot be recycled. Because of special chemical compounds, it isn't biodegradable. In some cases, lower-quality flooring is featured using recycled filters in their planks.
4. Minimum Return in Investment
For anyone considers the resale value of your house, vinyl plank flooring is not a great investment. It is extremely budget-friendly yet is a duplicate version of hardwood or marble flooring. Therefore, the vinyl plank floor will not raise the value of your house or just return in minimum amounts.
Want to find out more truth about vinyl plank flooring? Check this link and you will surprise:
Comparison chart
When it comes to home innovation, it is not an easy task to decide what kind of floor works best for you. Acknowledge that, here is the comparison chart of the recently favorited kind of floor for you.
Overall, vinyl plank floors are cheaper than engineered hardwood ones and are a little bit more expensive than laminate ones. While the vinyl flooring is 100-percent synthetic material, laminate flooring is made of 99% wood product except the plastic wear layer.
Engineered hardwood is different from solid hardwood because of its plywood layers in the middle. As you can see in the chart, vinyl plank would be an ideal choice for the household having children and pets or moist and humid areas.
| Features | Vinyl plank | Engineered hardwood | Laminate |
| --- | --- | --- | --- |
| Durability | Extremely durable. Protecting from scratching. | Can be scratched | If the top layer is scratched, it cannot be repaired |
| Waterproof | Yes. Superior resistant to moisture | No. Water resistance | No. Water resistance. |
| Maintenance | If vinyl planks become damaged, you need to replace the entire plank | Can be refinished | Cannot be refinished |
| Cleaning | Entire span of method from dry to wet | Dry method. Vacuum might work best. | Dry method |
| Styles | Multiple colors, style | Multiple colors, style | Multiple colors, style that same shade as tradition hardwood |
| Health concern | Might contain VOCs | Might contain VOCs | Contains formaldehyde, which leads to breathing problems |
| Installation | Loose lay, glue down, floating | Floating, glue-down, nail-down, staples | Click-and-clock |
| Refinishing | No | Yes | No |
| Lifespan | Up to 20 years | 20 to 100 years | 10 to 25 years |
Click this link for more detailed information comparing vinyl plank flooring and laminate flooring:
Want to compare the installation process between three floors. Don't worry, this tutorial gives good guide to show you the way!
How to Pick a High-Quality Vinyl Floor?
First, you should acknowledge all the advantages that high-quality vinyl floor plank. Before considering the appearance of vinyl flooring, you should check for water and scratch resistant. Some brands even include higher levels of protection or added padding.
If you look for the heavy-duty floor, you should compare the thickness of the layer. Normally, 20mil or higher layer works best. If you just want to find for less frequented space, 12mil or higher layer is a great choice.
The top-coat material is also an important factor. A high-quality floor will have a hardened clear coat that protects the flooring from scratches and stains. Check for "titanium top coating" and "diamond hardened".
Another factor that people usually forget to check for safety labels. For luxury vinyl plank flooring, keep in mind to check for low VOSs and recyclable factors if possible. More significant, the boxes should specific for FloorScore certified and CARBs compliant.
Finally, most of the company features 20-years or more for warranties. Wear-layers would be covered for at least 10 years. Don't forget to ask if they offer less warranty.
Why Choose Beaulieu LVP?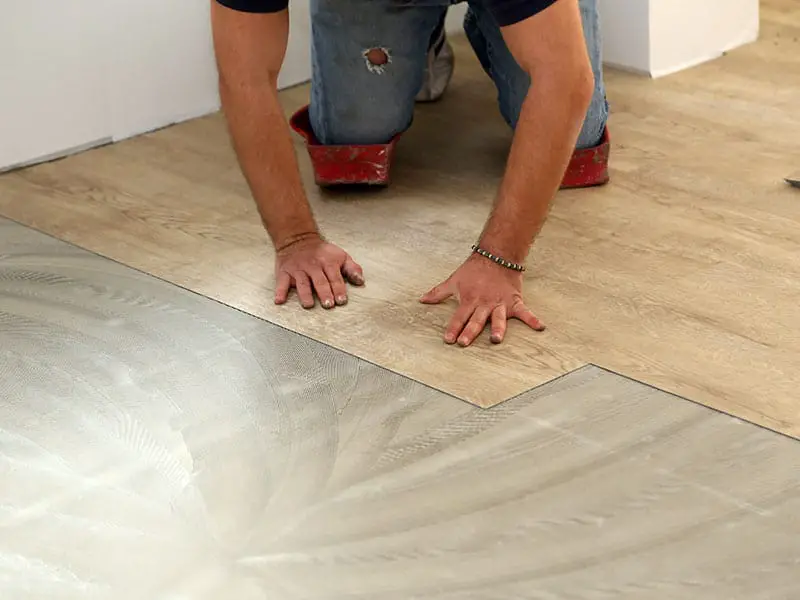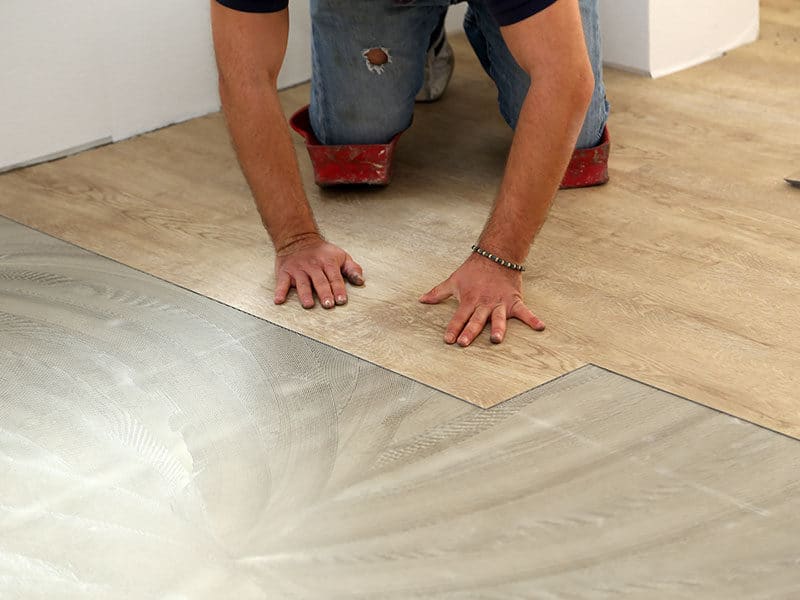 As I mentioned about the advantages of using the LVP floor before, Beaulieu luxury vinyl plank floor includes all the benefits above. They feature perfect duplication with a variety of design, color, and material. With the photographic layer and unique core of the planks, the vinyl floor lines of Beaulieu features a high-quality vinyl floor starting from $3.99 per square.
It is definitely easy to wet and steam mop. The Beaulieu LVP is waterproof, can use over radiant heat, is resistant to pet stains and antimicrobial. There are three options available for installation, two of them are very DIY-friendly.
Beaulieu features the special polyurethane wear layer that resists the heavy-traffic area. You should consider the PermaLuxe line if you are looking for a durable foot traffic floor. The PermaLuxe designed with ceramic bread of the wear layer.
Beaulieu LVP even surmount some disadvantages of the typical vinyl floor. Beaulieu commits to use the lowest number of VOCs in their products and are certified Green Label Plus. The Beaulieu One2Step line is made with recycled PVC while most of the LVP floor is not eco-friendly and phthalate-free.
What Is the Difference Between the Three Lines of the Beaulieu Luxury Vinyl Plank Floor?
One2Floor is considering the most supreme options. It is a loose lay floor, so it features a DIY-friendly installation. The perimeter planks come with no glue or interlocking edges; you just need to cling the perimeter planks.
One2Floor also claims that costing recycled PVC and phthalate-free. As you can see, it overcomes most of the drawbacks of the standard luxury vinyl plank flooring.
InterLuxe is a floating LVP floor. It is also a DIY-friendly option with easy installation. Using click-and-clock installation, most DIYers are able to handle it. This line of Beaulieu vinyl flooring is frequently compared with a laminate floor.
PermaLuxe is specialized designed for high traffic or battered areas. Therefore, it is understandable that it is a glue-down product, which required a more complicated installation process. With extra sturdy design, it advances the durable floor without gap opening or planks lifting coming with ceramic beads.
All three types of Beaulieu LVP products are waterproof, heat resistance, pet stains resistance. You also don't have to worry about the appearance of Beaulieu LVP because of its diversity in design, color, mimic material.
Beaulieu LVP flooring is midrange to high-end price. It is much more affordable than hardwood and costs slightly more than a laminate floor.
Here is video for you about I4F locking system of Beaulieu Canada installation for you:
Tips to Maintain Your Luxury Vinyl Plank Floor
Vinyl plank floor is one of the most affordable flooring options yet stylish and durable. With lifespan up to 20 years, as long as you put the effort into taking care of it in the right ways, it will be a smart choice that lasts for years. Knowing how to discolored vinyl floors properly will also help you extend their life expectancy and reduce burden when treating any issue on them.
Take your time and spend a few dollars on essential tools. A moisture meter and a tapping block will extra waterproof features. Therefore, you don't have to worry about maintaining the moisture of the substrate.
Rubber-mallet, utility-knife, or a set of kneepads will be a great investment that makes your floor more sturdy, sustainable, and have extra protection. It also works in an urgent situation such as replacement planks.
You also need to have a plan of demolition because most of the vinyl floorings are non-recycled. A dumpster or pay a disposal fee are two comfortable choices that making sure that you don't have to worry where your flooring goes after tearing out carpet or removing tile.
If you have a tight budget, consider the luxury vinyl plank floor that DIY-friendly because sometimes paying a professional to install flooring can cost more than the flooring itself.
Affair that you will make mistakes when installing vinyl plank flooring, here is 10 beginner mistakes for you to overcome it:
FAQs
Conclusion
Shopping for the right vinyl plank flooring can be overwhelmed sometimes. Therefore, be prepared and have a plan before deciding in order to keep your floor stylish, durable, last long for many years.
Keep in mind to check for safety certifications and warranty details. You also need to include extra material for waste and replacement as well as have everything you need before installing.
Flooring is generally a big investment so make sure your money is worth it.
As I mentioned before, the Beaulieu luxury vinyl planks floor is a worthy investment due to its high-quality PVC and flexible options to choose from. It includes all standard advantages in the typical luxury vinyl floor such as waterproof, pet-resistant, heat radiant support, scratches-resistant.
It is also available a wide range of color, design, mimics materials and even features eco-friendly as well as non-phthalates for extra comfort.