Lifeproof Vinyl Plank Flooring Reviews – Final Verdict 2024
Here are the ultimate Lifeproof vinyl plank flooring reviews that will show if Lifeproof is the best vinyl plank flooring brand. Floor remodeling is expensive, so you don't want to get poor-quality flooring, don't you?
I hope you'll find this article useful because I'll share everything about Lifeproof flooring – the good and the bad!
From the moment it first appeared at Home Depot, the popular retailer of floorings, Lifeproof gained many positive comments because it is good for your wallet and looks stylish.
It is a brand of vinyl plank flooring with a rigid PVC core and waterproof texture. Even though it is a synthetic flooring type, Lifeproof has no VOCs and looks almost exactly like natural wood floors. But, those aren't the only features that make this vinyl plank flooring brand stand out.
Keep reading to find out more!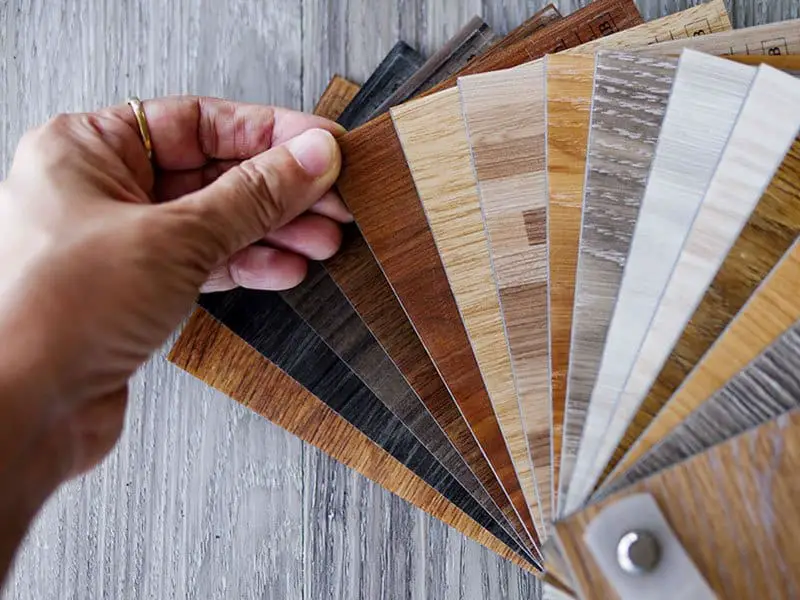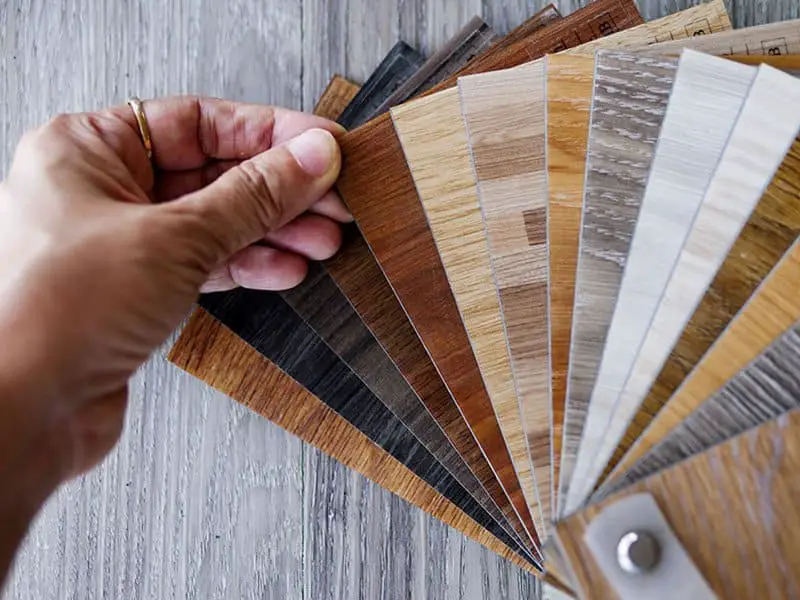 What Is Lifeproof Vinyl Flooring?
Lifeproof vinyl plank flooring is an inexpensive engineered vinyl plank flooring, an in-house flooring brand sold by Home Depot. The price range is between $2.84 and $4.29 per square foot.
The flooring is excellent for DIY installation and comes in a wide range of wood styles, but you can also find planks that resemble stone, concrete or patterned looks.
Who Makes Lifeproof Vinyl Flooring?
The manufacturer of Lifeproof floorings is Halstead New England. If you wonder why Lifeproof is so affordable, the answer is that Home Depot holds the exclusive right to sell the flooring. It is similar to NuCore vinyl flooring brand, which is available only at Floor and Decor.
Furthermore, Halstead New England makes TrafficMaster floors and also produces Home Depot best-seller lines – Allure and TrafficMaster. Allure and Lifeproof are very similar products, but Lifeproof is slightly more expensive, as it is a newer product with a new range of styles and colors.
Lifeproof Vinyl Flooring: Features Overview
Lifeproof vinyl floor has some specifications similar to other vinyl floorings, but also some brand-specific features. Let's go through the most important properties of this affordable vinyl plank flooring.
Lifeproof Plank Construction
Lifeproof flooring is made from vinyl and has antimicrobial treatment on top and the bottom of each plank. The planks consist of the base, attached underlayment for comfort, noise reduction, and better insulation, PVC core and wear layer. It is made from vinyl with an embossed image and ceramic beads.
Appropriate Subfloors
You don't have to remove old flooring first, and then install Lifeproof vinyl floor.
It is because Lifeproof vinyl flooring is installed as a floating floor. So, you can install it over old vinyl floors, concrete, even old hardwood flooring.
Acclimation
The manufacturer recommends you acclimate the flooring. Some other rigid core floorings don't need acclimation. But, for best results, you should leave the boxes with Lifeproof flooring open in the room where you plan to install the flooring for at least 48 hours.
Installation Method
The installation of Lifeproof flooring is simple, once you allow the planks to acclimate. The first thing to do is to find a pattern, which you will later repeat. Just lay the boards around and mark them with a pen to follow the pattern you prefer.
The easiest is to start in the corner of the room with 1/4-inch spacers. Put down the first plank, but ensure that the groove is facing away from the wall you started. Interlock the second plank and continue working your way from the left to the right until you finish the row.
Once you reach the wall, you can cut the board to ensure it fits. You can use a utility knife, miter saw or even a circular saw to ensure a straight edge.
The last step is to tap down the planks to ensure they are locked into place. You'll need a soft-faced hammer for this.
Continue laying down rows until you finish the entire floor.
Once you are done, remove spacers and save the leftover planks, you can use them to replace damaged planks in the future.
Maintenance
Lifeproof flooring has antimicrobial properties and is easy to clean. It won't stain easily and the top layer doesn't collect dust as much as some other floors. You can sweep and mop the floor once it gets dirty with standard floor cleaners.
Vinegar is also one of the best cleaners for Lifeproof flooring. Mix one cup of vinegar with a gallon of warm water and mop the floors with it.
It won't leave the residue, and the vinegar smell will go away as soon as the floor is dry.
Preferred Locations for Installation
Lifeproof vinyl flooring is pretty versatile when it comes to the location where you can install it. Attractive design and tough wear layer make it suitable for rooms with high traffic, such as living room and hallway.
Due to waterproof properties, Lifeproof flooring is a good option for wet rooms too, such as bathrooms and kitchens.
Plank Sizes
Lifeproof flooring is available in planks of three sizes – wide, medium, and narrow planks. Wide planks are wider than 7 inches, and most of the styles available come in wide planks. The standard size of the plank is 8.7 inches wide and 48 inches long.
Medium-wide planks are between 5.1 and 6.9 inches wide. There are fewer styles available in this plank size, and they come with a slightly higher price tag.
Currently, there is only one Lifeproof style available in narrow planks size, which is narrower than 5 inches. It is manufactured for installation in a Herringbone pattern.
Design
At the moment, Home Depot offers 140 products from the Lifeproof vinyl plank flooring line. Each product is available in at least four colors, which makes the Home Depot offer huge!
You can choose between wood, stone, concrete and patterned looks. Let's have a quick overview of each look.
Wood Looks
Wooden floorings and floorings that resemble wood are the most popular on the market. It isn't a surprise that Lifeproof offers the largest number of flooring styles in the wood – 115.
The available wood types are:
Oak
Pine
Hickory
Cherry
Chestnut
Maple
Walnut
Mixed wood types
Oak is the most common optional, available in a beautiful range of finishes and effects, from rustic, to dark and distressed.
Stone
If you prefer vinyl plank flooring that looks like stone, the Lifeproof line has a lot of flooring products to offer. Up to 20 stone looks are available at Home Depot under the Lifeproof brand.
The starting price for vinyl plank flooring in the stone look is slightly higher than for the wood, and the stone-looking planks are significantly shorter. Marble, slate, limestone, and various stone combinations have been replicated very well on these planks.
They all install easily and make excellent flooring for the kitchen or bathroom.
My favorite style is the Castle Black Slate with a dark and sophisticated appearance.
Watch this video to know more:
Patterned Look
Vinyl flooring was praised in the past for stunning design patterns. Even though patterned floorings aren't very popular in modern interior design, some of them can really elevate the look of the room. The Lifeproof line includes three stunning patterned looks.
The planks are sized similarly to the stone ones and look more like tiles, which gives them a more realistic look.
The most distinctive style is the Atascosa style with beautiful grey patterns. The tiles lock together quite easily and are an excellent choice for the bathroom and kitchen.
Concrete
Because of the embossed texture, planks with a concrete look seem very realistic in appearance. The two concrete styles are available in various colors.
Concrete-looking tile flooring gives you the raw aesthetic of industrial interior style, but vinyl flooring is more comfortable and warmer than genuine concrete flooring. It is also easier to clean and a better option for indoor use.
Lifeproof Styles and Types: Comparison Chart
Refer to the comparison chart for a quick overview of all available Lifeproof flooring products at Home Depot.
| | Wood | | Stone | Concrete | Patterned design |
| --- | --- | --- | --- | --- | --- |
| Number of styles | 115 | | 20 | 2 | 3 |
| Plank sizes | All – wide, narrow and medium | | Wide Tiles 16 x 32, 12 x 24, 18 x 18 inches | Wide planks Tiles 12 x 24 | Wide planks Tiles 12 x 24, 18 x 18 inches |
| Wear layer | 6 mil, 12 mil, 22 mil | | 6 mil, 12 mil, 22 mil | 6 mil | 12 mil |
| Price range | $2.84 – $4.29 per square foot | | $2.99 – $3.79 per square foot | $3.49 per square foot | $3.49 – $3.79 per square foot |
| Suitable location | All - Basement, bathroom, kitchen, living room, bedroom, mudroom, office | | All - Basement, bathroom, kitchen, living room, bedroom, mudroom, office | All - Basement, bathroom, kitchen, living room, bedroom, mudroom, office | All - Basement, bathroom, kitchen, living room, bedroom, mudroom, office |
| Color | All – dark, medium, light | | All – dark, medium, light | Light, medium | Medium, dark |
| Warranty – based on wear layer thickness | | | | | |
| 6 mil | | 12 mil | | 22 mil | |
| Limited Lifetime 5 Years Light Commercial | | Limited Lifetime 10 Years Light Commercial | | Limited Lifetime 15 Years Full Commercial | |
8 Standout Features Of Lifeproof Vinyl Flooring
Let's first discuss the good sides of Lifeproof vinyl flooring. It has some excellent features that most homeowners looking for affordable flooring will appreciate.
Low Cost
Vinyl flooring is affordable flooring, compared to natural stone and hardwood. But, among all vinyl flooring brands, Lifeproof has an excellent offer priced at no more than $4 per square foot.
The exact price depends on wear layer thickness, but whichever style you choose, the price for complete floor remodeling won't be as high as if you choose other brands and flooring types.
In some cases, the hardwood refinishing floor costs or labor work for installation are higher than installing a brand new Lifeproof flooring.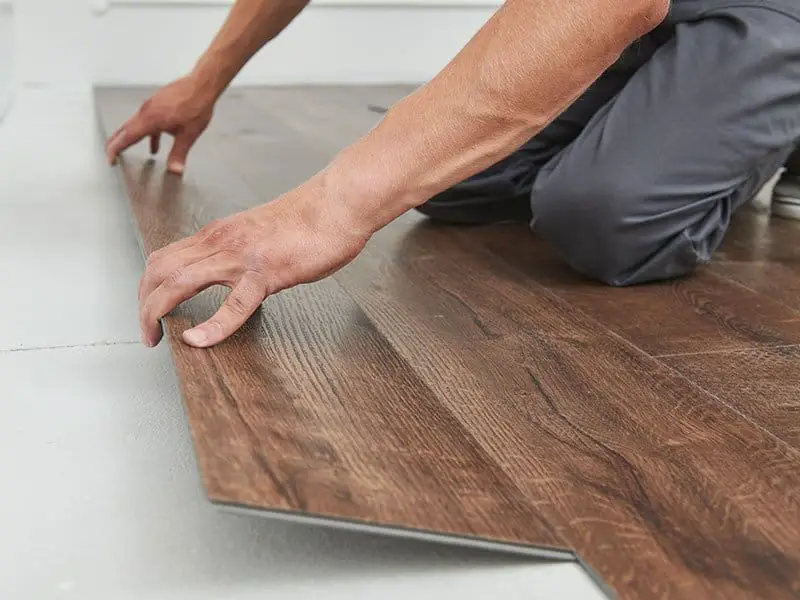 Warranty
Lifeproof is known as the inexpensive line of vinyl flooring. Most similarly priced brands offer 20 or 30-year residential warranties without a commercial warranty.
But, Lifeproof vinyl flooring is backed up with a limited lifetime residential warranty, which is something you would normally expect from a high-end brand. In addition, you get a 5, 10 or 15-year commercial warranty, which depends on wear layer thickness.
The warranty covers factory defects, staining, fading, water issues, etc.
Indoor-Safe
Lifeproof has been certified for low-VOC concentration. Volatile organic compounds (VOC) are toxic, so it is important to choose products with low to zero VOC emissions.
Installation Is A Breeze
I cannot think of flooring that is easier to install than Lifeproof. First of all, the planks have underlayment, which eliminates one step in the installation. You can clean the subfloor and start locking each plank to another one until you cover the entire floor.
These planks are also easy to cut with tools sold at Home Depot. Therefore, once you cover the room and reach irregularities in your floor, cut the planks and continue to lay them down. It is a breeze compared to tiles, hardwood floor installation, even vinyl sheet installation.
Check if Lifeproof flooring is the easiest to install:
Maintenance is Even Simpler
With Lifeproof flooring, you don't have to worry about refinishing and waxing. It is a zero-maintenance floor. On top of everything, cleaning is a breeze, just vacuum and mop it with standard hard floor cleaners.
Radiant-Flooring Compatible
Lifeproof vinyl flooring is compatible with radiant heat systems. It conducts heat well and works in all rooms. Therefore, you can install Lifeproof vinyl flooring to warm up the cold bathroom!
Comprehensive Collection
Lifeproof really offers a lot in terms of looks. Almost all wood types used for hardwood flooring are closely replicated in the Lifeproof collection. Moreover, you can find exceptional stone and concrete looks, even patterned ones. Therefore, you don't have to research other brands, Lifeproof has a lot to offer.
Also, the styles come in different planks sizes, from elongated to square tiles, so you can customize your flooring.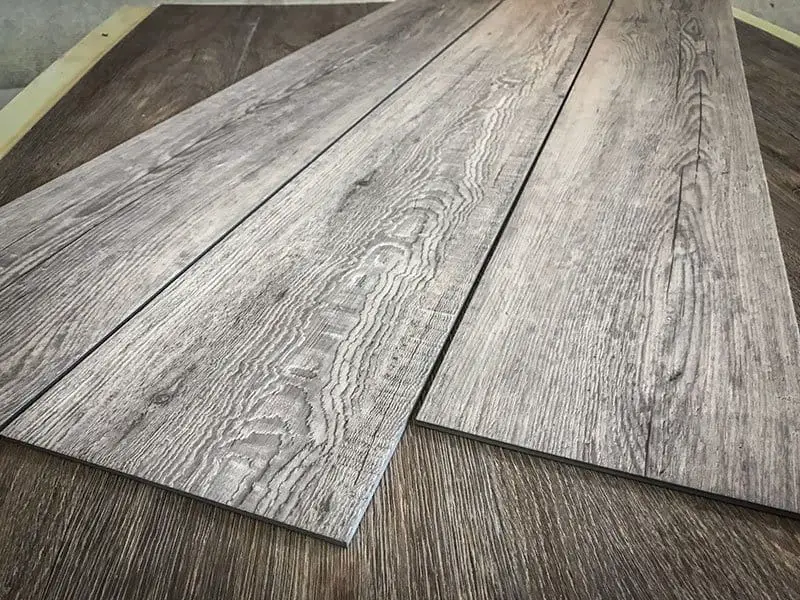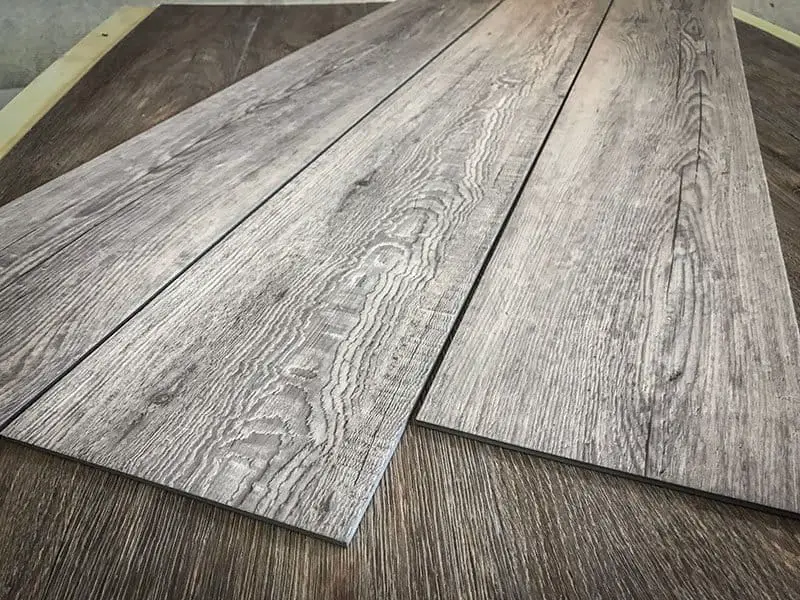 Attached Underlayment
Even though vinyl plank flooring doesn't always need underlayment, it is great that Lifeproof has it. Therefore, it is more comfortable, warmer, absorbs sounds and shock better, and is easier to install.
4 Lifeproof Features That Needs Improvement
The only way to make an informed decision about flooring is to learn about chosen flooring disadvantages. Here are the most important Lifeproof features that could use improvement.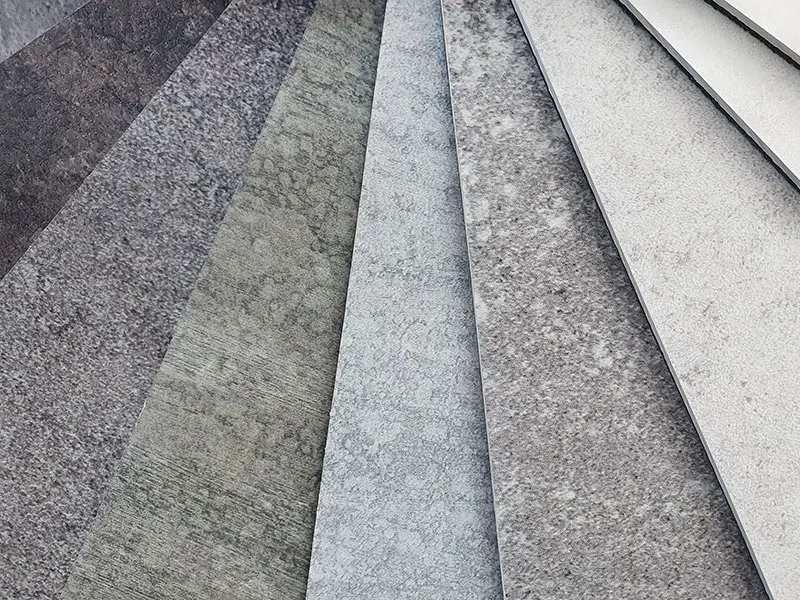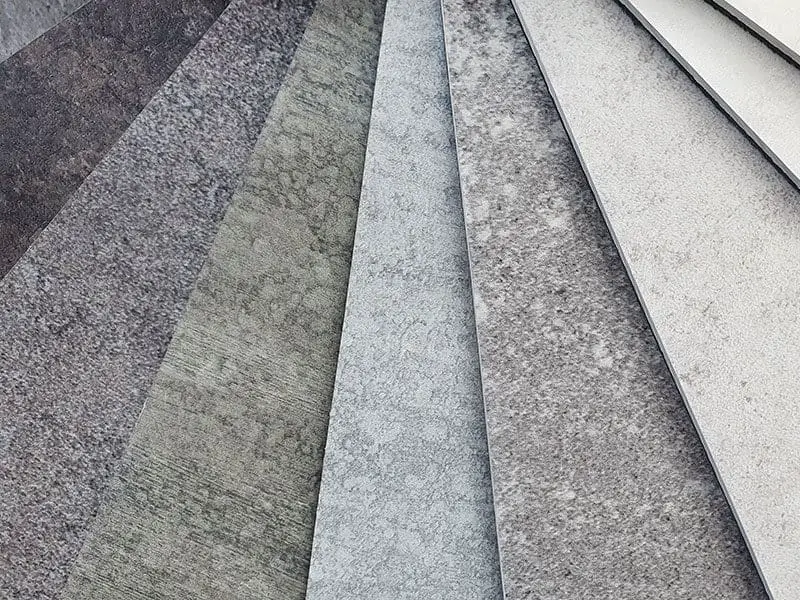 Recycling Isn't An Option
Used Lifeproof flooring cannot be recycled. Frankly, the whole vinyl flooring manufacturing process isn't sustainable. Therefore, if you are looking for an eco-friendly option, Lifeproof and other vinyl floorings are the worst choices.
Warranty-Catch
Here is the deal – Lifeproof doesn't improve the resale value, and most homeowners who are looking for budget-friendly flooring are okay with it. But, vinyl flooring, Lifeproof especially, can be a good way to spruce your home before you sell it.
If that is your plan, you might want to skip the Lifeproof flooring, because the warranty applies only to the first owner of the flooring. Unless you tear up Lifeproof planks and take them with you, the warranty is useless.
Medium-Quality
You get what you pay for with Lifeproof. Therefore, you cannot expect multiple decades lifespan because the interlocking tabs will break. It is especially true if you install Lifeproof flooring with a thinner wear layer isn't the best choice for homes with pets, because it can scratch.
Watch this video to know more:
Only Indoor Use
Some other vinyl flooring brands have rigid-core products that can be used both outdoors and indoors. Lifeproof is only for indoor use, and not suitable for installation in direct sunlight.
Exactly How Affordable is Lifeproof Vinyl Flooring?
As I mentioned before, vinyl flooring is on the budget end of the flooring options. Lifeproof is one of the vinyl plank floorings with a rigid core with the lowest cost.
The price analysis at Home Depot reveals that the lowest you can pay for one square foot of Lifeproof vinyl flooring is $2.84. For the price, you can find a lot of wood styles with a standard length of 48 inches and a thickness of 6 mil wear layer.
The thicker planks with 12 and 22 mil wear layers cost more, from $3 to $4 per square foot.
The most expensive Lifeproof vinyl floorings with embossed texture and parquet look cost $4.29 per square foot.
Lifeproof Vinyl Flooring Vs Smartcore Vinyl Flooring
SmartCore and Lifeproof offer similar products, both make engineered vinyl planks with a lot of available looks. But, at a glance, SmartCore products are designed to match the natural wood look, while Lifeproof is slightly more realistic and follows the wood carvings.
Both are waterproof and easy to install. The difference worth mentioning is that SmartCore vinyl plank flooring is backed up with a warranty that applies to the floor, not the first owner like Lifeproof.
Other than that, the two vinyl brands make similar products, with slight variations.
Lifeproof Vinyl Flooring Vs Shaw
Shaw is a flooring brand with an excellent reputation. The Shaw vinyl flooring is more expensive than Lifeproof, but the brand also offers vinyl plank flooring that installs via an adhesive for less than $2 per square foot.
But, the difference between similar products with interlocking edges is the design. Shaw planks have micro-beveled edges, which ensure tight seam and a better, waterproof connection. Also, those planks have a thicker wear layer and so better scratch resistance and overall durability.
Frequently Asked Questions
Still unsure if the Lifeproof is a good choice for your needs? Check the answers to the most commonly asked questions to resolve any issues! If you have more questions, ask me in the comment section!
Lifeproof Flooring: Better Than The Average?
Lifeproof is a good brand of vinyl plank flooring but is definitely not the best. The looks are great and the installation and maintenance are a breeze, but a bit more money per square fit might get you high-quality vinyl plank floorings from other brands.
However, if you are looking for a temporary solution or something to spruce up a room with low traffic, Lifeproof vinyl plank flooring can be the best, cost-effective solution.
Have you tried Lifeproof flooring before? If not, what are deal breakers for you?
If you find this article useful, please consider sharing it with your friends and family! Don't forget to like the article!