Shaw Floorte Vinyl Plank Flooring Reviews 2024
Here is the last Shaw Floorte vinyl plank flooring review you need to decide whether Shaw is your next flooring brand. Floorings are such an important part of your home, as they can add warmth, style, and simplify maintenance.
Shaw is known as a quality flooring manufacturer, but how is it good in vinyl floorings production?
The vinyl plank flooring has a significant expansion on the market at the moment, so more brands use new technology to make the planks durable and attractive.
Shaw vinyl plank floorings are stylish, but keep reading to find out if they are as good as they look.
Is Shaw Floorte Vinyl Plank Flooring Good?
Yes, it is. Shaw offers several collections, designed to meet the specific needs of modern users. The floorings are suitable for residential and commercial use, durable, water-resistant and easy to install.
But, Shaw vinyl plank floorings are more expensive than similar options.
Also, if you prefer stone or weathered looks, you might have better chances to find what you're looking for in other brands.
What Is Shaw Floorte Vinyl Plank Flooring?
Shaw flooring is a company with a long tradition that makes hard floorings, including vinyl, over 20 years. The Floorte collection by Shaw includes different lines of luxury vinyl plank flooring, with different wear layers and slightly distinct features.
Shaw vinyl plank flooring is HD (high definition). Therefore, floors are realistic in look and texture. Shaw uses EIR (embossed in the registry) technology to create realistic looks and offer a great range of styles and colors.
Essentially, Shaw vinyl plank floorings feature wood and polymer core and durable wear layers of different thicknesses.
You can see this video to know more:
Shaw Floorte Vinyl Plank Flooring – Things To Know
Let's go through the most important features, collections, price, warranties and everything that might help you make your mind about Shaw Floorte vinyl plank floorings.
Installation
Luxury vinyl plank floorings by Shaw are relatively easy to install. You will need a couple of hours for an average size room, basic tools, including a soft hammer.
Also, once you install the flooring, you don't have to clean the mess, because there isn't any! Just mop your vinyl floor to remove dust, and you can start using it.
There are two ways to install Shaw vinyl plank flooring – gluing the planks to the subfloor or via locking technology.
Shaw Floorte products go on top of any subfloor, as long as it is even and clean.
You can always hire professionals to prepare the subfloor and install the planks. Professional installation of Shaw Floorte products is more affordable than the installation of some other flooring types.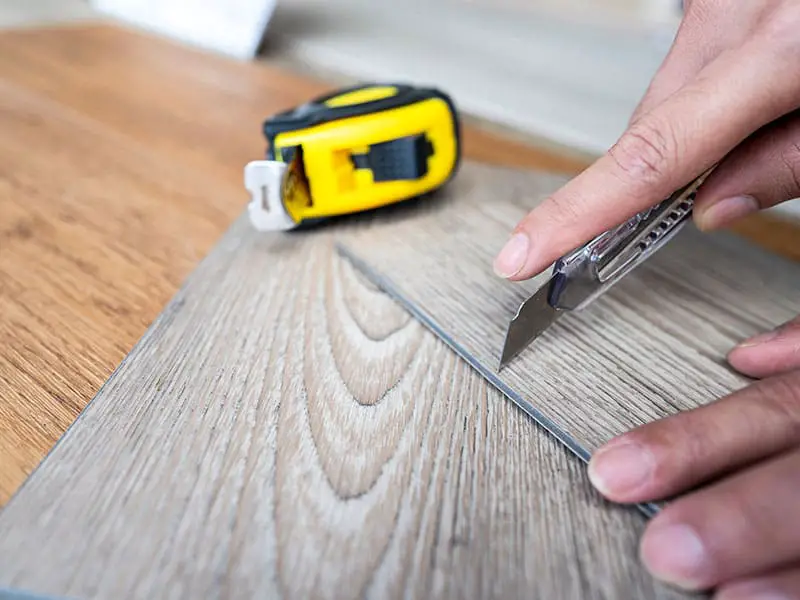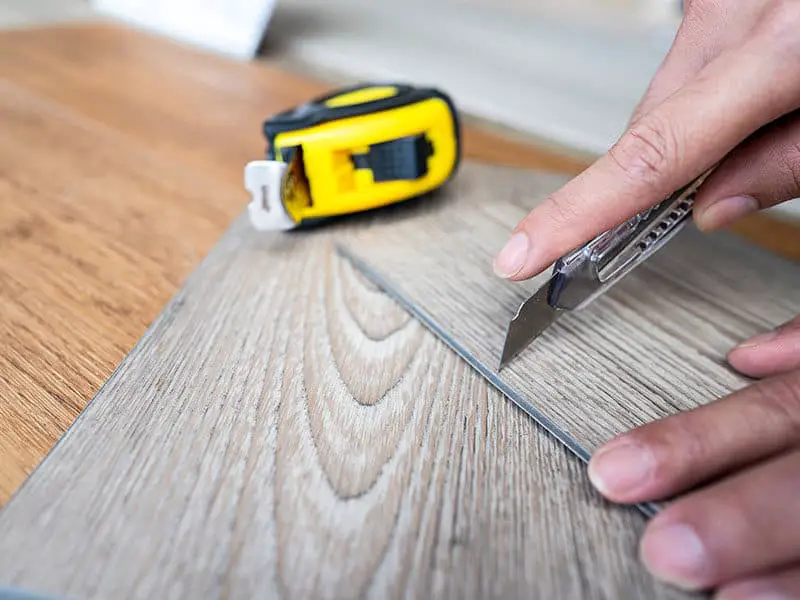 You can see this video to know more:
Options
At the moment, there are three series of Shaw Floorte vinyl plank floorings – Pro, Classic, and Elite.
Each series is built for a different purpose and has different wear layers and thicknesses to match the needs of a specific user group.
Classic Series
The classic series feature 14 styles of different thicknesses and plank sizes. Each style comes in several colors so you have high chances to find what you're looking for.
The products from the Classic series are soft and quiet. Each product features an acoustical pad that absorbs the noise and makes the floor more comfortable. The core is waterproof and impact-resistant.
You can find three groups of products in this series, based on the wear layer. Options for wear layer thickness are:
Generally, the thicker the wear layer, the better the overall protection and insulation are.
Pro Series
The Pro series by Shaw features a dense and waterproof core that is resistant to impacts and denting. Therefore, the planks are robust and resilient, ultra-strong to withstand heavy use in residential and commercial areas.
Also, floors from the Pro series are designed to withstand extreme temperature variations.
Any product from the Pro series is great for spills, so you can install it in the kitchen dining room without worrying about potential stains.
The available wear layer thicknesses in the Pro series are:
There are 15 products in the Pro series line, and each one is available in different shades. For example, Endura Plus flooring comes in 30 color options and plank size 7 x 48 inches. It is easy to install as a floating floor, via the locking method.
Elite Series
Elite series is premium vinyl plank flooring series by Shaw. The products are completely waterproof and have a PVC-free core. Instead, the brand uses mineral core and high-performing innovation in flooring production.
Elite series is suitable for people with pets because of the PawDefense technology and prolonged scratch-resistant warranty.
There are only two styles in the Elite Series, but each features a new embossing technique. The final results are floors with a realistic natural wood look, great dimensions and depth.
The Elite series is also suitable for high traffic, commercial areas, but doesn't have soundproofing properties. Prodigy HDR Plus comes in ten color options and installs via the floating method.
The alternative is Prodigy HDR MXL Plus with extra-long and wide planks. The styles are inspired by white oak, ash and walnut and closely mimic natural hardwood.
The wear layer is a special topcoat that makes planks scratch-resistant.
Series Comparison Table
Here is a simple table that might help you choose the appropriate vinyl plank flooring by Shaw, based on options and features.
| Series | Classic | Pro | Elite |
| --- | --- | --- | --- |
| Number of styles | 14 | 15 | 2 |
| Wear layer thickness | 12, 20, 30 mm | 6, 12, 20 | N/A |
| Installation | Floating/Glue down | Floating/Glue down | Floating |
| Waterproof | Yes | Yes | Yes |
| Use | Residential | Residential/Commercial | Residential/Commercial |
| Sound absorbing properties | High | Moderate | Moderate |
| Scratch resistant | No | No | Yes |
| Dent and Impact resistant | Yes | Yes | Yes |
Style
Shaw Floorte includes beautiful planks that closely mimic the look of natural hardwood but also stones. There are fewer style options for stone vinyl plank flooring.
The Intrepid Tile Plus is a wonderful stone's look that is available in 10 colors, from the darkest color Ridge, almost black stone look, to subtle and neutral Arid.
I recommend checking these stone looks for entryways, hallways, bathrooms, etc.
But, if you want a traditional hardwood look, the two styles from the Elite series are closest to hardwood appearance.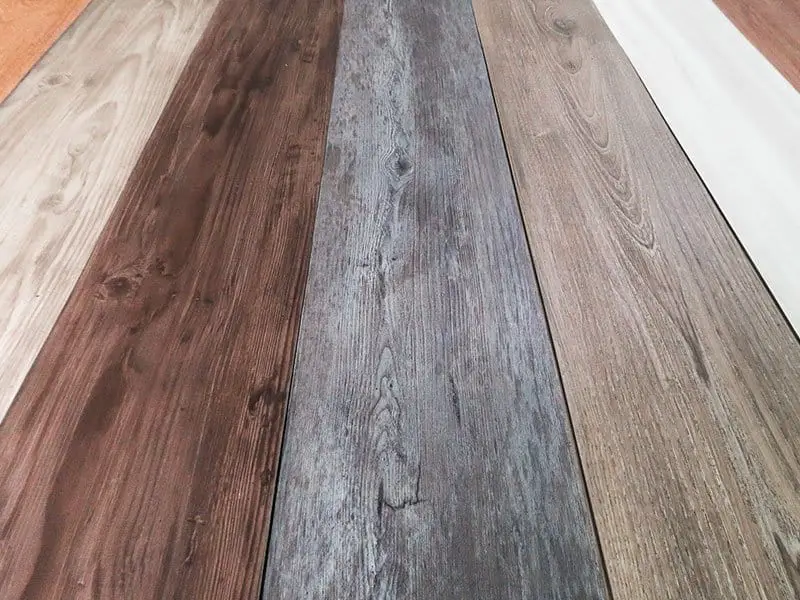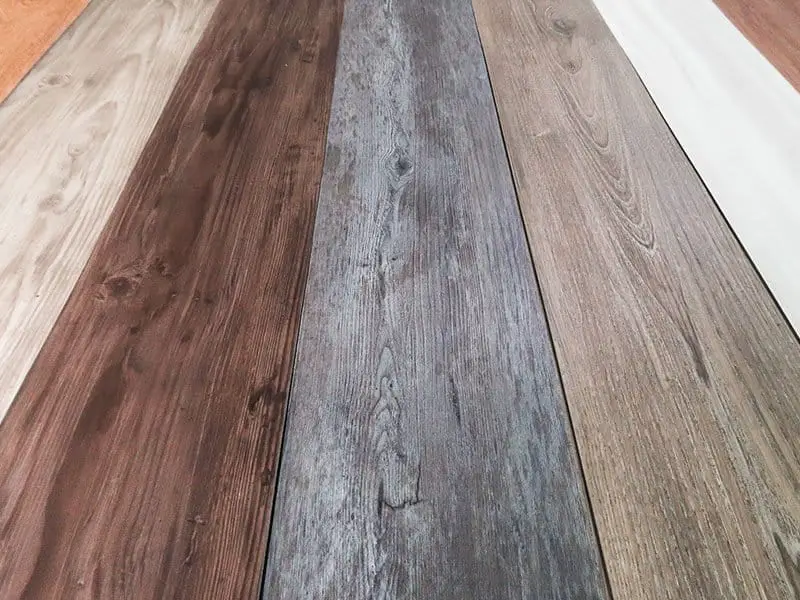 Maintenance
Taking care of Shaw vinyl flooring is simple. The routine maintenance includes sweeping or vacuuming your vinyl floors to remove dirt. Piled-up dirt can scratch the floors, so make sure to clean the floors at least once a week.
Also, you can clean the floors with a dry mop and hard surface, vinyl-appropriate cleaner.
But, avoid vacuum with beaters brushes as they can be harsh and scratch the top layer. Also, the use of heavy chemicals can damage the floors and void the warranty.
You can see this video to know more:
Noise Absorption
Shaw Floorte floorings have various sound absorption properties. Each vinyl plank floor with a Shaw soft pad can be used for noise reduction.
The classic series with the thickest planks and excellent sound-absorbing features is suitable for different facilities and use in multiple-floor houses.
Shaw vinyl plank floorings, especially products from the Classic series, are an economical way to improve sound and thermal insulation.
Warranty
Warranty depends on the wear layer. Elite series has a topcoat that prevents the planks from scratching, and the warranty is 15-year and covers scratches.
Products from other collections don't cover scratches. The thickest wear layer of 30 mm comes with or a lifetime and 10 or 20-year commercial warranty. Styles with thinner wear layers of 12 and 6 mm are backed up with 15 and 30-year residential, and 5 and 7-year commercial warranties.
The warranty covers manufacturing defects, warping caused by water, etc. Fading and loss of color are subject to normal wear and tear.
Also, Shaw's warranty is tied to the buyer's name, not the home. Therefore, if you sell your home, the next owner won't have the flooring warranty.
Shaw Floorte Vinyl Plank Flooring Pros
Shaw vinyl plank flooring is an excellent choice for people looking to upgrade the look of their floors. Let's discuss the pros of Floorte products!
Versatility
Shaw Floorte floorings are suitable for every room in your home or commercial use. You can use them in the bathroom, kitchen, basement bedroom, hallway, entrance, living room, etc. Shaw offers plenty of style options so you can find suitable floorings for each room.
If you want to go rustic in the living room, the Paragon style resembles Acacia wood from the Pro series.
For a neutral and sophisticated look in the bedroom, I recommend the Basilica Plus style from the Classic series.
Simple Installation
Floating Shaw vinyl plank floors are the simplest flooring to install. You don't have to spend money on professional installation if you don't want to. Floorings come with detailed instructions which can lead you through the process.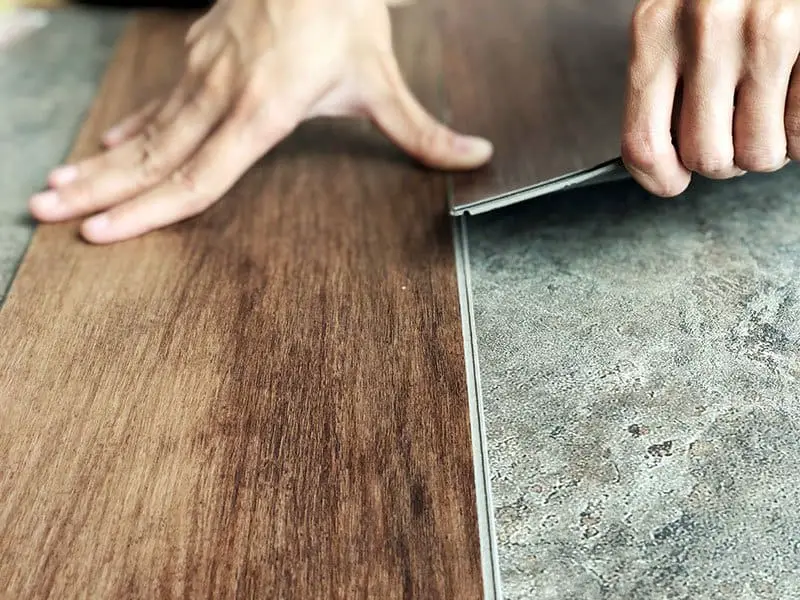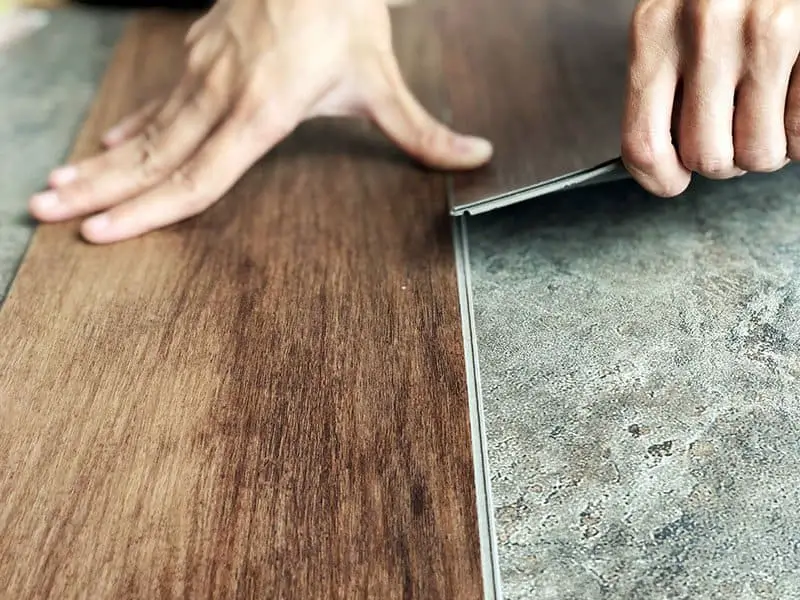 No Underlayment
With Shaw vinyl plank flooring, underlayment isn't necessary. It is because the planks have a soft cushion reattached on the backside of each plank. It simplifies the installation and reduces the costs.
Thick Wear Layers
Shaw makes vinyl planks with wear layers of 30 mm. It is pretty remarkable and contributes to the durability of the planks. Other wear layers are also thick and suitable for people with different needs.
You can choose planks with thicker wear layers in areas with high traffic, such as the living room. Install products with thinner wear layers in the bedroom.
Pet-Friendly
The Elite series is one of the best vinyl plank floorings for pets. The protective topcoat keeps your floors good-looking and resistant to paws scratches. Also, the floors have a waterproof core so you don't have to worry that your wet dog will damage the floor after bathing.
Moreover, vinyl is easy to clean with a homemade mopping solution and odorless. You won't have to struggle to remove the urine smell on the vinyl floor like you would on a wood floor.
Indoor Safe
When buying synthetic floors, like luxury vinyl planks, look for FloorScore certification. The certification guarantees that the product has been tested for VOC and doesn't have any. Shaw vinyl plank floorings are tested for indoor safety.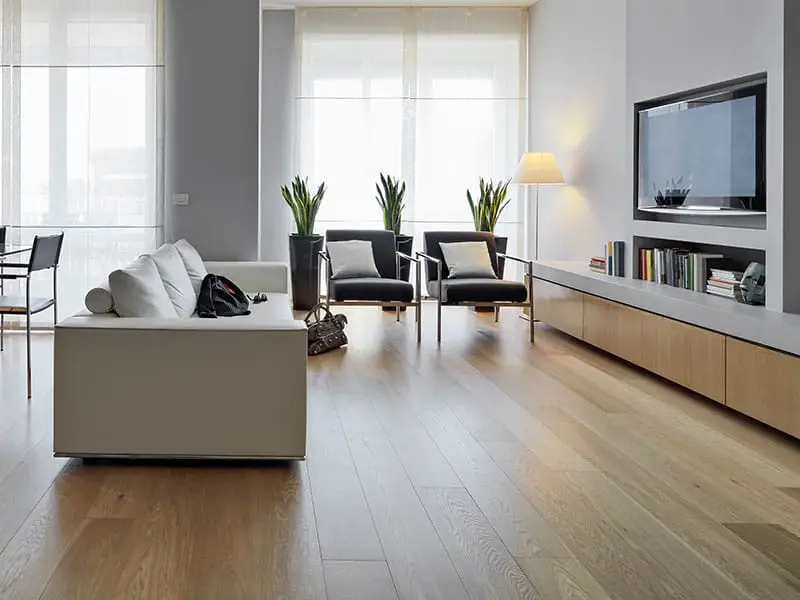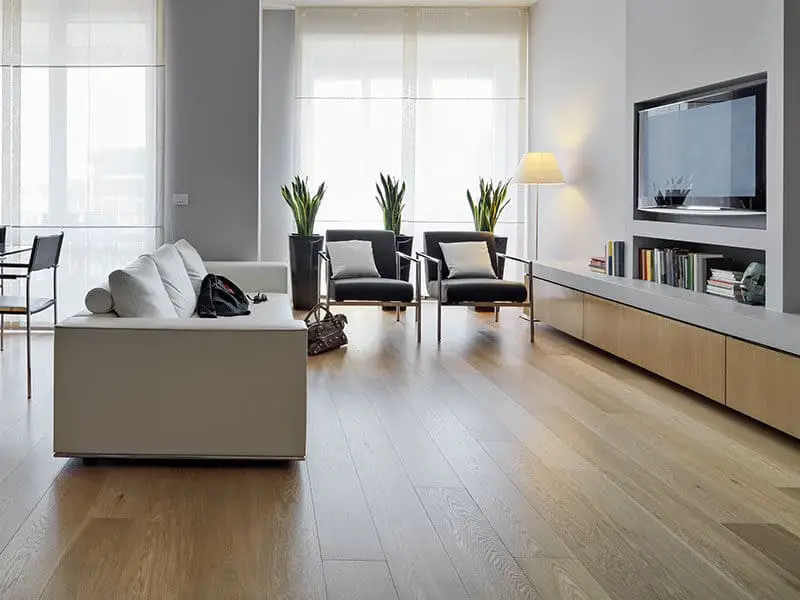 Shaw Floorte Vinyl Plank Flooring Cons
As with every product, Shaw Floorte vinyl plank floorings aren't perfect. Here are the most important aspects in which there is room for improvement!
Fake Looks
There are a couple of styles from Floorte that look cheap and fake. If you browse for a weathered aesthetic, you'll be surprised by the unpleasant design of these styles.
The Antica HD Plus vinyl plank flooring by Shaw has a bold pattern, artificial grain and shade. Instead of looking weathered, it just looks tacky.
Price
Vinyl plank floorings are more affordable than hardwood. But, compared to competitors' products, Shaw vinyl plank floorings are pricier on average for $1 per square foot from similar options on the market.
If you want to have all the benefits of Shaw Floorte, you'll have to invest almost $9 per square foot, which is expensive for a vinyl floor.
Fewer Stone Styles
If you are interested in vinyl plank flooring with a stone look and you have a particular style on your mind, Shaw might not have what you want. The entire offer is based on the hardwood except for a couple of stone looks.
Low ROI
Shaw vinyl floors offer a low return on the investment. Unlike hardwood floors, vinyl floors have a limited lifespan of 25 years, on average. In areas with heavy foot traffic, the Shaw vinyl plank floorings will deteriorate even sooner. Also, Shaw vinyl plank floorings don't improve the value of your property.
You can see this video to know more:
Not Eco-Friendly
Hardwood floors can be recycled. Unlike those floorings, vinyl planks aren't biodegradable. Therefore, they are not the best solution if you are looking for an environmentally friendly floor.
Modern Floors For Specific Style Preferences
Shaw vinyl floorings are expensive, but those differ from the cheap, fake and low-quality vinyl floorings people used in the past. The core strength and wear layers are superb, and there are plenty of wood styles to choose from.
Overall, it all comes down to your preferences. If Shaw's aesthetics works for you, you will probably be happy with these floors.
What do you think about Shaw vinyl floorings? Would you rather install Shaw carpets in your home?
Share your thoughts in the comment section below!
Don't forget to like and share the article if you find the information you were looking for!