Best Thickness For Vinyl Plank Flooring 2024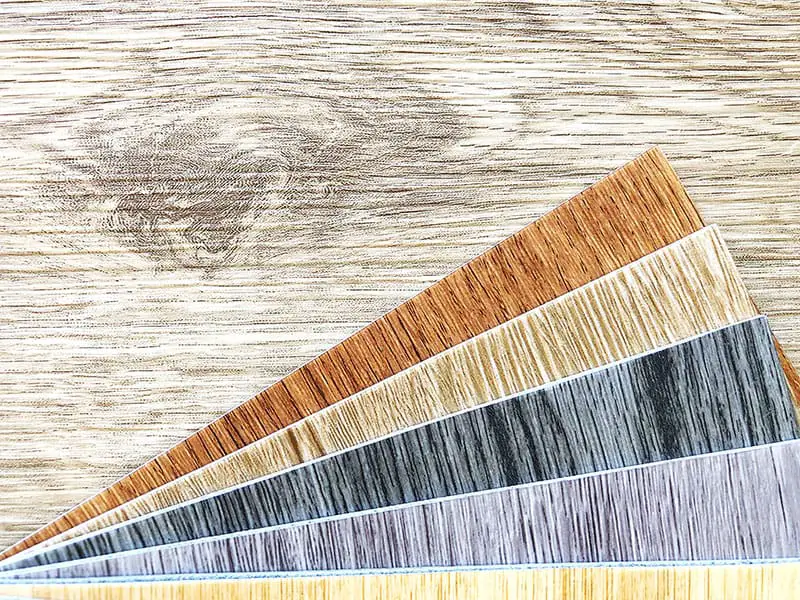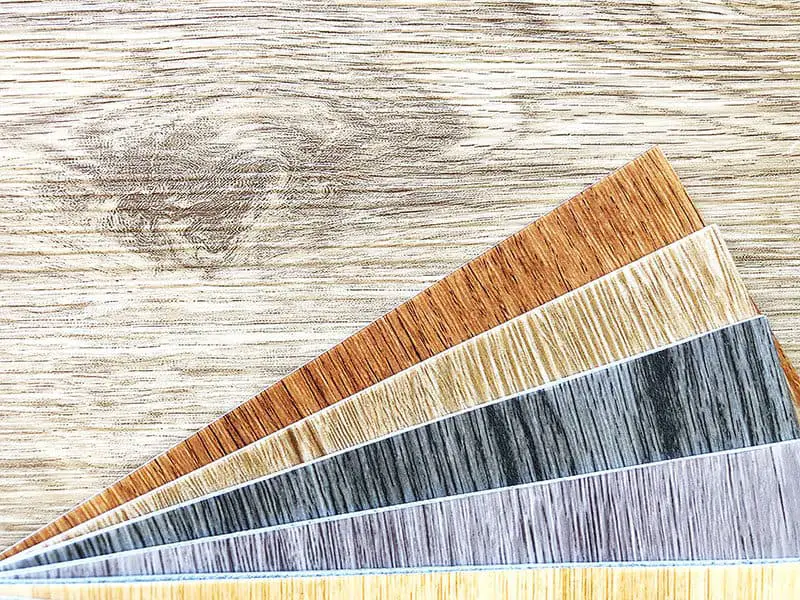 Wondering what's the best thickness for vinyl plank flooring? I've got the answer for you.
No matter if you're in the process of making your new home or in the midst of renovating your old one, and you're interested in installing vinyl plank flooring, you're probably wondering if thicker is better?
The rule of thumb is to utilize 4mm-6mm thickness in high traffic rooms of the home and 4mm or below for rooms like the bedroom. In this article, I will teach you how to choose the right thickness for you.
I will also explain why the thickness matters and share a bunch of helpful tips, so let's begin.
How Thick Is Good For Vinyl Plank Flooring?
The overall thickness of vinyl flooring isn't that important since it doesn't affect the durability. However, the thickness of the wear layer matters. It's what determines how long your flooring will last.
That being said, overall thickness matters in click flooring only. With this type of flooring, the denser the plank, the easier the installation is because the click system is more secure. According to many tests and expert feedback, you shouldn't settle for anything below 5mm when buying click luxury vinyl tile.
Another factor to consider when selecting denser over thinner luxury vinyl tile is the transition between rooms. Having flooring that's either too shallow/ too tall will make uneven floors that look weird.
Also, keep in mind that high-quality flooring has the thickest wear layers. However, it's more expensive. Contractors prefer a wear layer of at least 28 mils for commercial and 12 mils for residential use.
You can see this video to know more:
Best Thickness For Vinyl Plank Flooring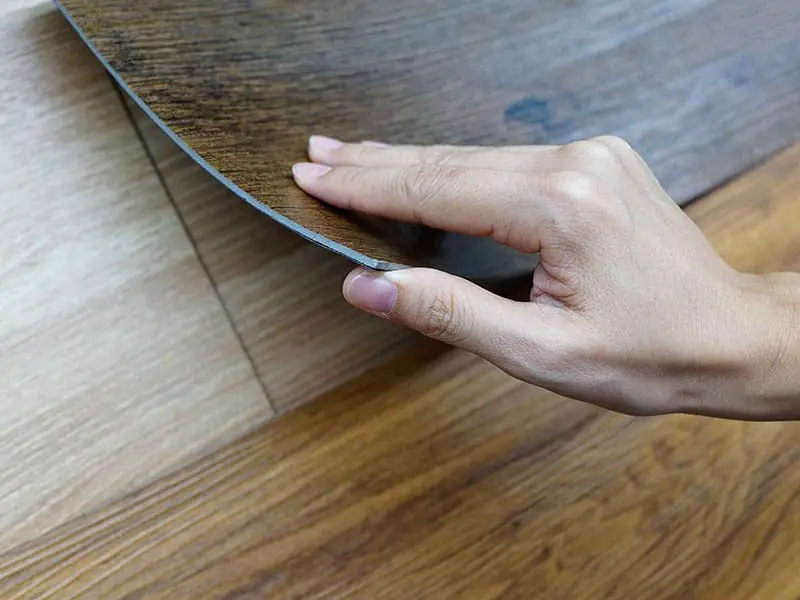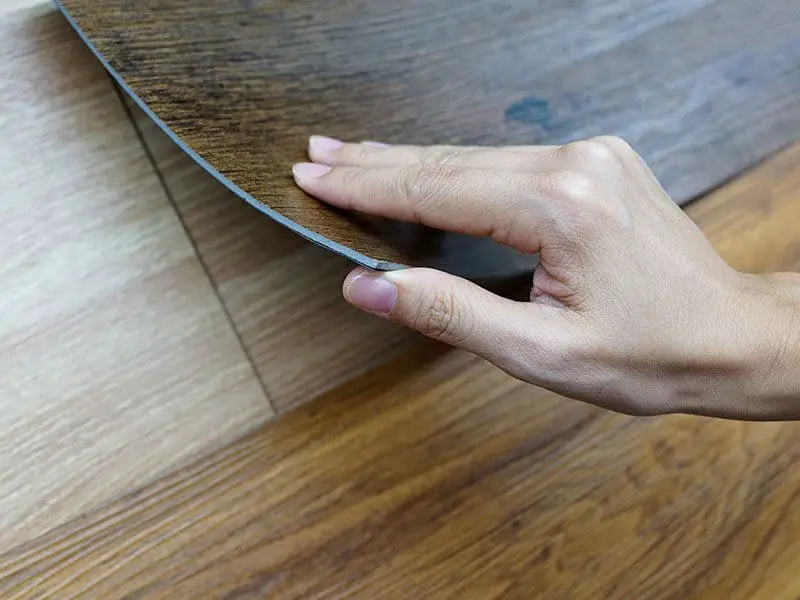 There's a list of questions you will need to ask yourself before you decide on what is the best thickness for vinyl plank flooring for your property. For starters, where is the flooring being installed?
It is a high-traffic room? What type of subfloor is it going over? What's the condition of the subfloor and what type of vinyl do you prefer? These questions can help you make a better final decision.
Is Thicker More Durable?
As I already stated, overall thickness isn't really important. It's the thickness of the wear layer of flooring that matters the most. So, a thicker floor isn't always a stronger and long-lasting option.
It's the wear layer that keeps your vinyl flooring safe from dents, different scratches, water damage, and stains. Usually, people prefer a thicker wear layer in high-traffic rooms such as the living room.
You would also want a thicker wear layer in the kitchen, hallways, waiting rooms, and around the office. So, If you're looking to add comfort in low-traffic spaces such as the bedroom, pick a thinner layer. Still, having a denser vinyl tile/plank or sheet will provide additional comfort and stability underfoot.
The thickness of vinyl flooring goes from 2mm-8mm+ with the higher end of the range mainly utilized in commercial areas. In this case, the denser the tile/plank, or sheet, the more durable it is.
How To Calculate Thickness?
To determine the depth of a vinyl plank, you need to take into consideration the backing, core, and wear layer. However, to make a better option, you will need basic knowledge of how manufacturers assemble vinyl planks. You can find diagrams and in-depth videos explaining the process online.
Keep in mind that companies usually display the thickness of the wear layer as opposed to the thickness of the plank and as most of these items ship from overseas, they represent the metric measurement. So, for the actual overall thickness of the vinyl flooring, you're looking for measurements in mm.
They're available in a wide array, with low-quality planks being 4mm and high-quality planks going 8mm and thicker. Will there be a transition from your new vinyl plank flooring to another flooring?
If so, you will need to consider that detail when determining the planks' thickness. Awkward transitions between areas in your property will make your new flooring unattractive and uneven.
Type Of Subfloor
The subfloor plays a key role in the selecting of the thickness as well. So, if you have a concrete subfloor that's even, opt for a slimmer vinyl flooring. This type of subfloor is durable enough that you don't need additional support. If your subfloor is slim, on the other hand, opt for thicker vinyl flooring.
What's A Wear Layer?
The wear layer sits between the urethane finish and the printed design. As I already said, this layer plays a key part in your final decision. It determines how well your floor will hold up over time.
Therefore, if the wear layer falls apart, the printed design will eventually fade and damage. High-quality vinyl planks have wear layers that come with a protective topcoat. This coating usually has additives like ceramics or other materials to enhance the hardness level of the planks, so choose carefully.
In the production process, these materials need to connect to the flooring via the process of curation. If this part of the manufacturing isn't done properly, the coating won't be helpful and effective.
Check your warranty for details on manufacturer defects. The thickness of the wear layer is measured in mil (a 1,000th of an inch). However, mil isn't the same as a millimeter, as 40 mil equals 1.0mm.
A denser wear layer is more resistant to denting and scratching, so professionals prefer a min of 28 mils for commercial and 12 mils for residential use. You shouldn't settle for anything less than 12 mils. Also, if you have large pets or small kids, opt for something stronger in the range of 20 mils or thicker.
Keep in mind that even with a denser, stronger wear layer, your flooring won't last as long as you would think. Things such as maintenance, installation, and plank construction will play a key role.
Cores And Bottom Layers
LVP features a WPC or solid wood plastic composite core. WPC doesn't have wood. Instead, it's created from wood flour joined with calcium carbonate and thermoplastic.
This type of flooring is safer for your home because it's phthalates-free. Planks with a firm center ensure greater stability and improved durability. They're water-resistant and disguise small imperfections in the subflooring, making them a preferred flooring option when installing over existing floors.
The bottom or backing may include soundproofing materials like corking. These coats provide underfoot cushioning. Thus, the denser it is, the warmer and more comfortable it will be to stand on.
Some planks come with an attached underlayment for better heat retention and sound reduction that's quite useful in second-floor applications. But not all vinyl planks include an underlayment.
Most of the reputable and popular brands utilize bottom layers created from recyclable materials. While eco-friendly, these backings have been proven to fall apart faster.
Residential Or Commercial?
Another crucial factor to consider when choosing the best thickness for vinyl plank flooring is the rating. Is it rated for commercial or residential traffic? Both options ask for the same maintenance steps.
However, planks intended for business settings can handle excessive use. Also, compare the residential warranty with the commercial. Usually, a long commercial warranty signifies a thicker wear layer.
Final Tips
If you're looking for flooring for a high-traffic room, it's recommended that you opt for a thicker vinyl floor as it will deliver more support and sturdiness.
Additionally, thicker vinyl floors can handle imperfect subfloors. Therefore, if you're worried about your subfloor, pick a denser floor. However, I always suggest installing brand new floors over a clean, dry, and even subfloor. Also, don't forget about the moisture barrier.
It's a necessary piece, especially if you're installing brand new floors over a concrete subfloor. It will stop any moisture from the subfloor from going up into your floor.
If you opt for glue-down vinyl flooring, you won't need an underlayment. Keep these tips in mind when shopping for vinyl plank flooring and make a smart buy.
You can see this video to know more:
Is 2mm Vinyl Flooring Good?
If you're searching for glue-down flooring, opt for luxury vinyl planks or tile as they're too slim to have a click-lock mechanism. They're also more affordable than denser vinyl flooring options.
And since they're glued down right onto the subfloor, the installation doesn't require an underlayment but will ask for extra supplies such as a trowel and glue. It's a straightforward DIY process.
However, if you don't have any experience with installing flooring, leave the task to professionals. They will also take care of your subfloor and provide a smooth, level surface for the best results.
Take note that you can't walk over your new floor right after it's installed. Finally, keep in mind that this thickness can't handle heavy use, so it's highly recommended for low-traffic areas only.
Is 4mm Vinyl Flooring Good?
Most of the 4mm vinyl plank flooring options have a click-lock mechanism that joins the planks and gives a simple installation. This is why thicker vinyl flooring costs more than thinner options.
You can place these floating floors over almost any existing subfloor or floor since they're not glued right onto the surface. While no nails, staples, or glue are required, you will still need a vapor barrier.
It will ensure moisture protection between a concrete subfloor and vinyl. The 4mm and over vinyl floors can handle high traffic, so it's suitable for commercial installations and active households.
You can see this video to know more:
How To Maintain 2mm And 4mm Vinyl Flooring?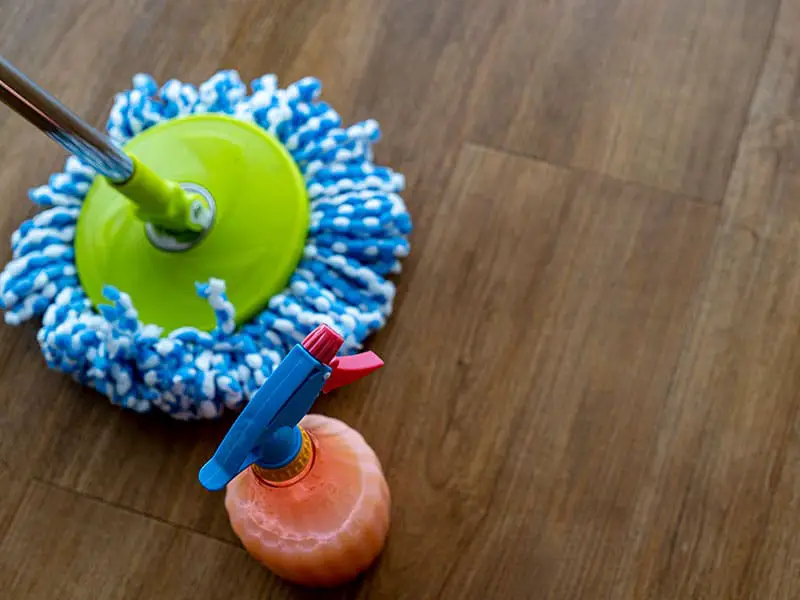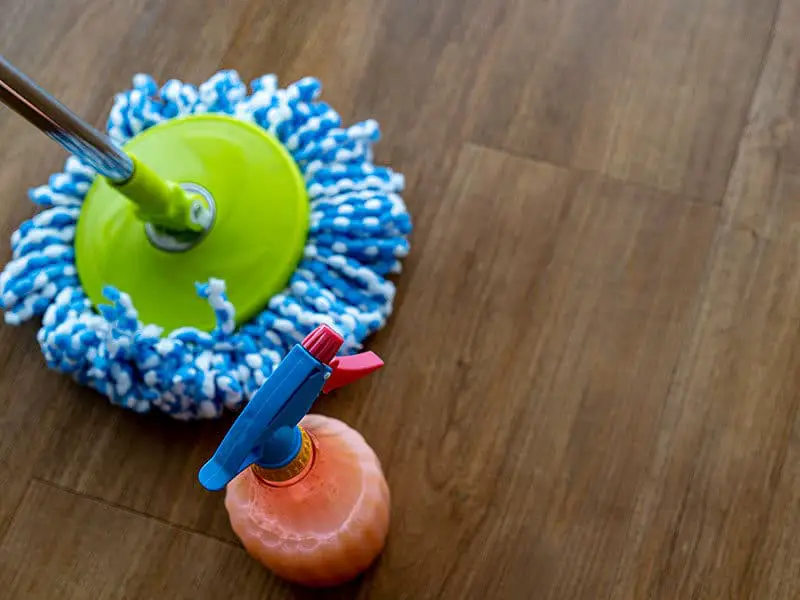 What I like most about these two products is that they're both low-maintenance flooring options. This is one of the main advantages of both flooring options since they use the same cleaning tactics.
Regular cleaning with the right vacuum is necessary, so if you decide to vacuum your floors, make sure to forgo the beater bar. Otherwise, you may damage your new luxury vinyl plank or tile flooring.
I would also suggest that you give up your manual vacuuming and turn to robot vacuum machines. They will be a lot gentler on your vinyl flooring. The best part? There's less work for you and you can schedule your robot vacuum to work while you're at work. You can also mop your flooring with a cleaner.
However, make sure that whatever solution you utilize doesn't have chemicals or harsh detergents that can leave a dull film. Keep in mind that high-alkaline products can loosen any solvent-based polishes and adhesive. If your flooring is brand new, wait at least 2 days after installation before you mop it.
You can see this video to know more:
What's The Difference Between Warranties?
Always read the warranties carefully before making a purchase. Different products come with different warranties for both commercial and residential applications.
Some thicker, higher quality flooring for home use may have a lifetime limited residential warranty while other slimmer products may include a limited 8-year warranty or something similar.
For commercial install, the warranties range because the flooring will withstand high foot traffic. Present warranties could range from 6-20-year light commercial use. However, some options that can withstand heavier foot traffic include a 10-15-year commercial warranty.
Does Thickness Of Vinyl Flooring Matter?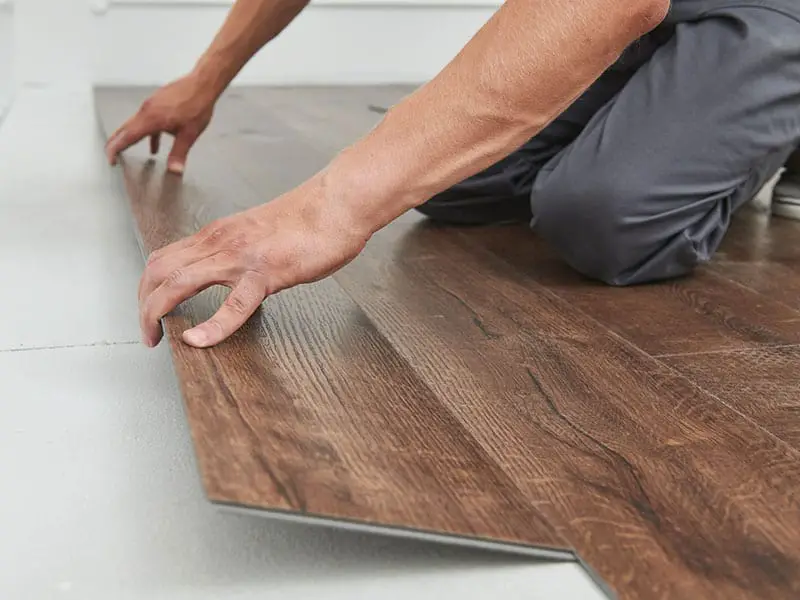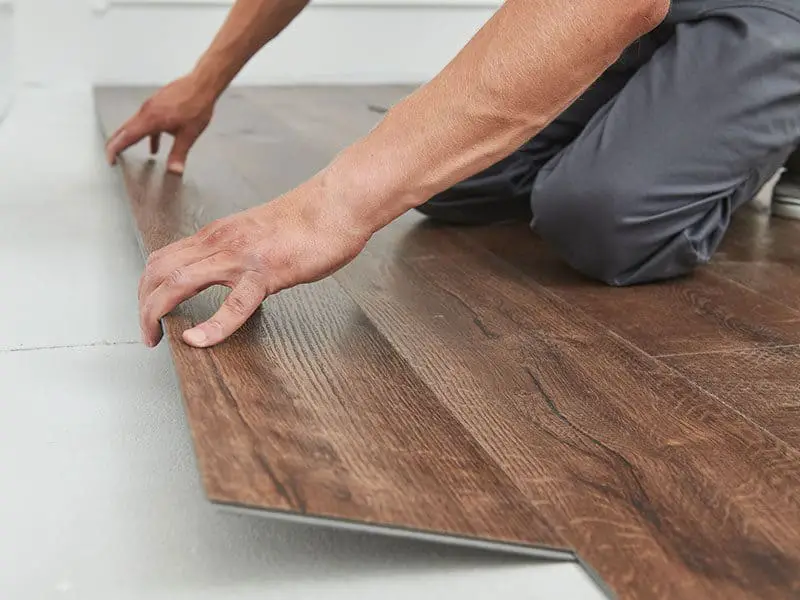 The best thickness for vinyl plank flooring for high traffic rooms of your home is 4mm-6mm whereas the right thickness for regular use, you can settle for something around 4mm or less.
Back in the day thicker always meant sturdier and better. Meaning, a thicker plank was often denser and more stable underfoot. However, when SPC vinyl plank flooring entered the flooring industry, all of that changed. They're super thin, extremely strong, and made from stone-plastic composite.
Today's vinyl flooring comes in a broad array of lovely colors, different thicknesses, and realistic designs. Therefore, it's important to choose the right thickness, color, and design for your property.
Also, don't forget about the installation method. If you're not confident in your skills, hire a professional. Lastly, consider the transitions between rooms so your floors don't end up looking weird.
Now that you know more about the thickness of vinyl plank flooring, dive deep into the market and find the right flooring for you. Do you have any questions? If so, drop a comment below.